"Self confidence is the best outfit. Own it."
My name is Christine Kong and I started Daily Kongfidence in September 2015 on Instagram as a way to showcase my style based on inspirations gathered from daily life. I chose this name as a reminder to be confident in your choices and in who you are no matter what you wear. As a mother of three, I want to teach by example to create your own definition of beauty and to have courage to confidently express yourself.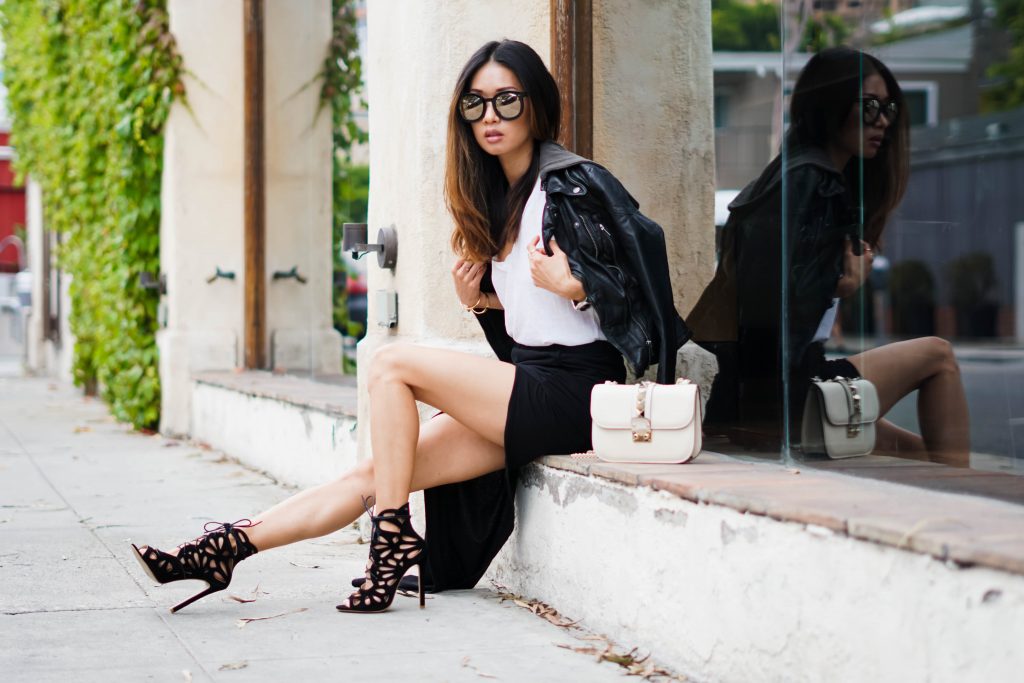 MY | STYLE
Born and raised in Southern California, my style is pretty representative of the relaxed, west coast vibe. I have a strong appreciation for aesthetics and minimalism and use statement pieces to enhance my basic style. I predominantly invest in quality pieces for bags and shoes since I will wear these forever, but seek affordable items to add more edge, trend, and impact in creating my looks. I would like to think that I don't lean towards any particular brands because I love finding clothes in unexpected stores, but my typical go-to stores are Zara, TopShop, Revolve, Nordstrom, and Shopbop. Through this blogging journey, I've surprised myself by realizing I am not compartmentalized into one category of style. I like to wear what works for me and I make it work. I have been blown away by the connections I've made with so many brands and am excited to inspire you with my love of fashion and lifestyle.