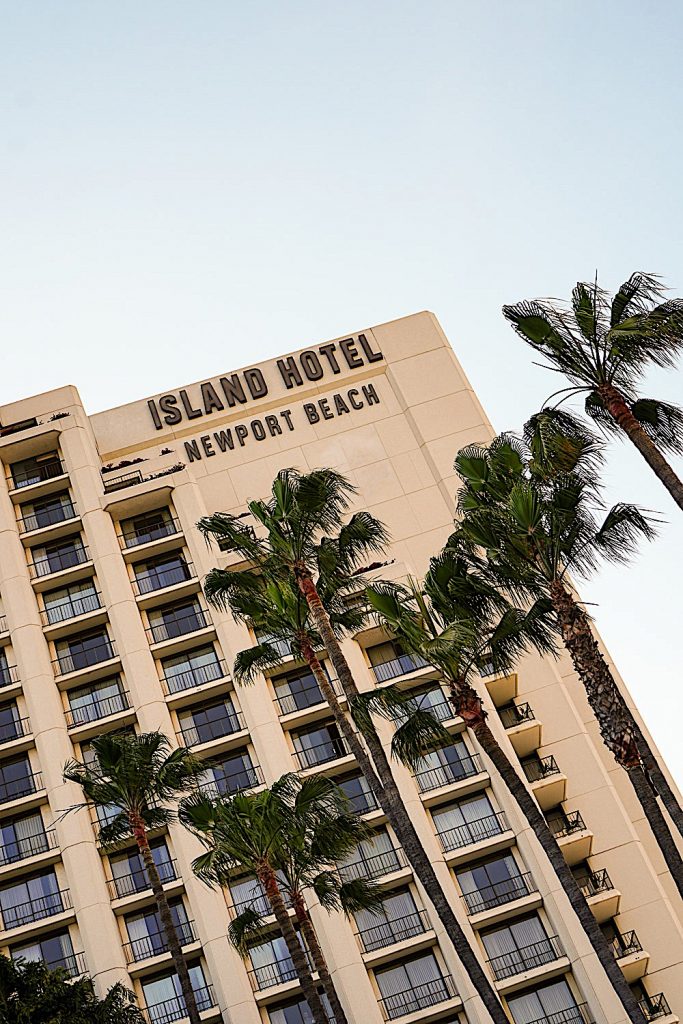 To be honest, living in Southern California, we are blessed with amazing weather year round, notable restaurants, and incredible shopping. So when it comes to traveling, I've recently been having fun discovering local hotels that are close to home, yet still take me away to another place.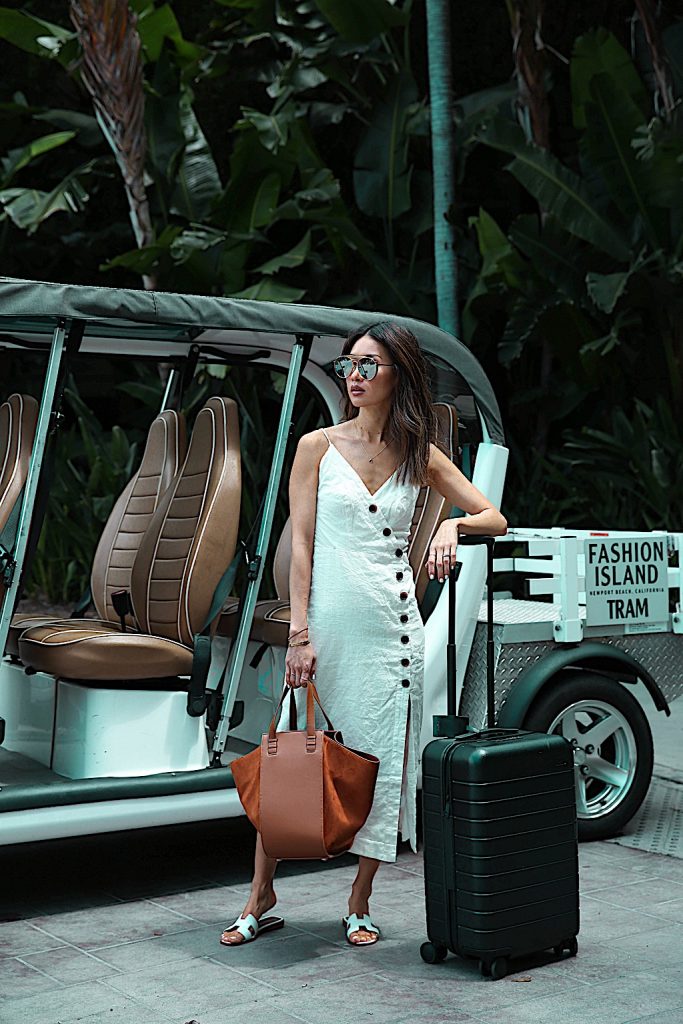 Dress | Shoes | Bag | Sunglasses | Luggage
Recently renamed Fashion Island Hotel from Island Hotel, this luxury property reflects what it always has been, a fashion-centered, iconic, luxury resort. Nestled behind the lush palm trees and tropical foliage of Newport Beach, you would be surprised to find a hidden gem right in our own backyard. Just minutes from home, the Fashion Island Hotel takes you away to a paradise where you forget you're in Orange County and you are transported to a destination surrounded by beauty, chicness, and style.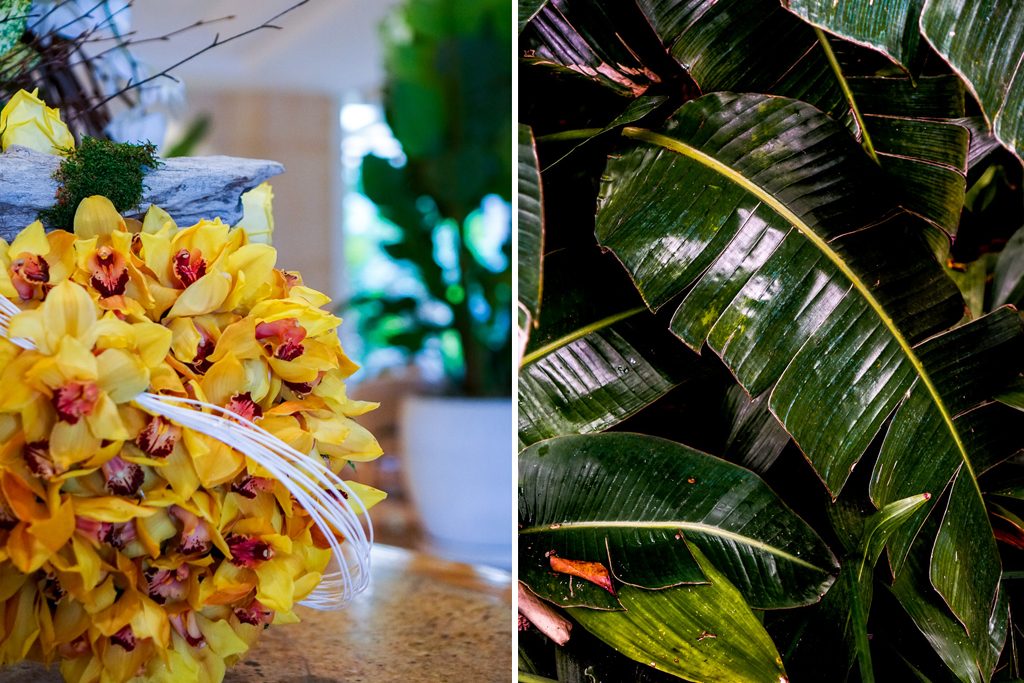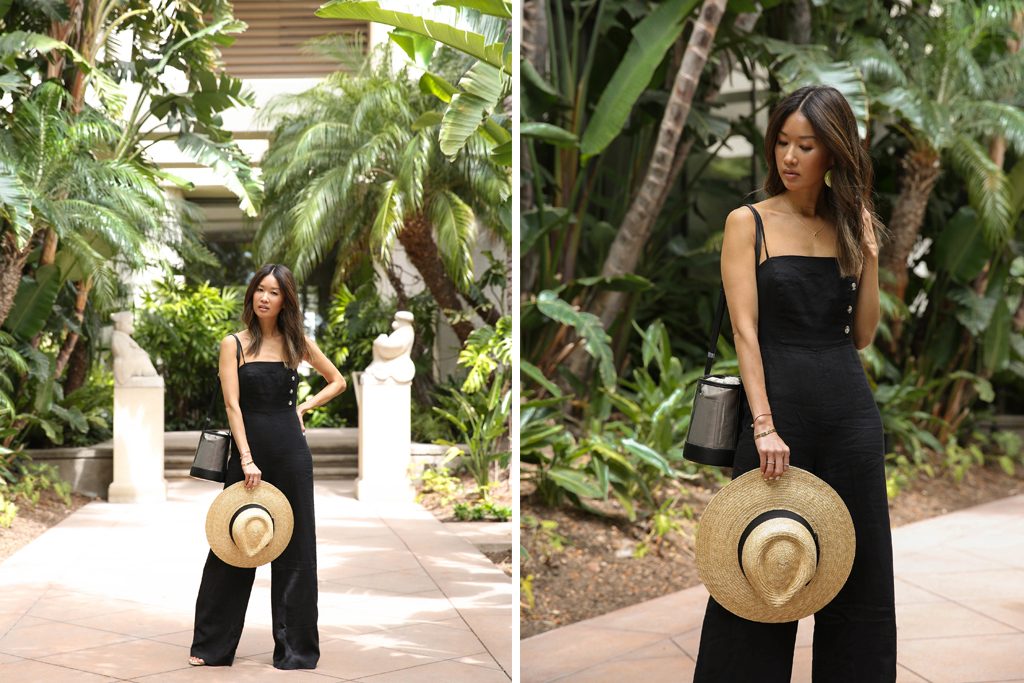 Jumpsuit | Bag | Hat | Shoes | Earrings
This coastal property boasts 295 guest rooms and suites and is situated on prime real estate. All rooms have floor to ceiling windows with balconies to embrace the stunning, panoramic cityscape, harbor, and the Pacific Ocean views. Just steps away from one of the most luxurious retail centers in Orange County, Fashion Island, as well as nearby exquisite dining options, the Fashion Island hotel is literally in the center of it all.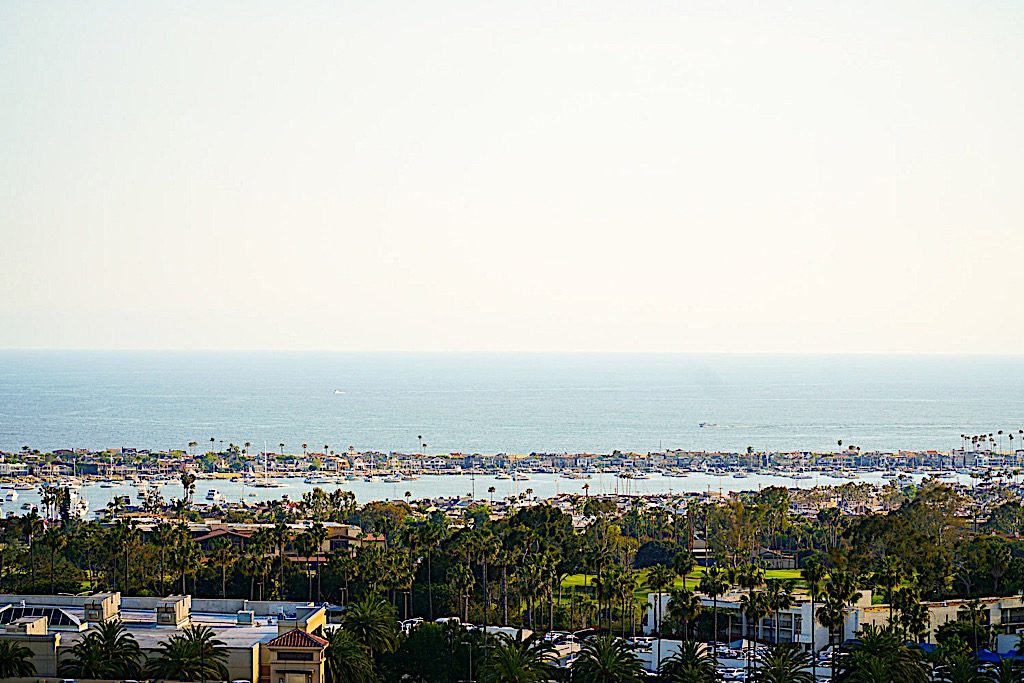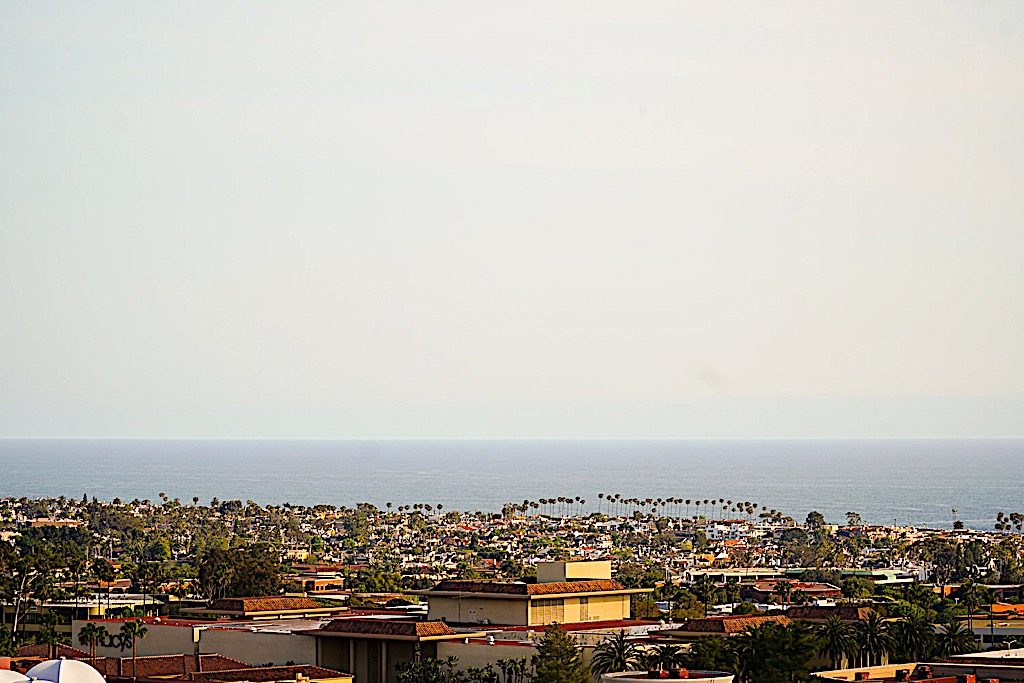 / ISLAND CORNER SUITE /
I had the privilege of staying in the Island Corner Suite which features a living room including a Queen sofa sleeper, adjacent bedroom with plush King bed, marble bathroom, and separate dressing and vanity area. There is so much counter space in the bathroom dressing area that I could pull out every skincare and makeup product I brought and lay them all out! And if that wasn't enough space, the suite also includes a full sized desk to catch up on emails while on vacation. The decor of the room is cool, with seaside a color palette which complements the relaxed, Californian vibe of the resort. I loved waking up every morning and stepping out on the private patios with views of Fashion Island Shopping Center and the pristine coastline.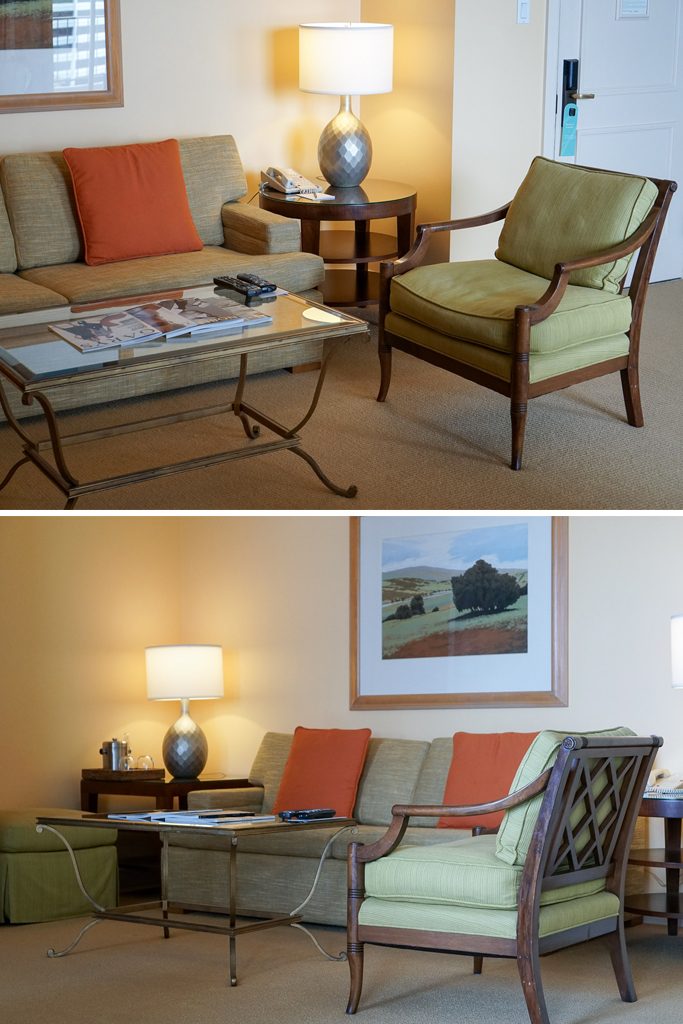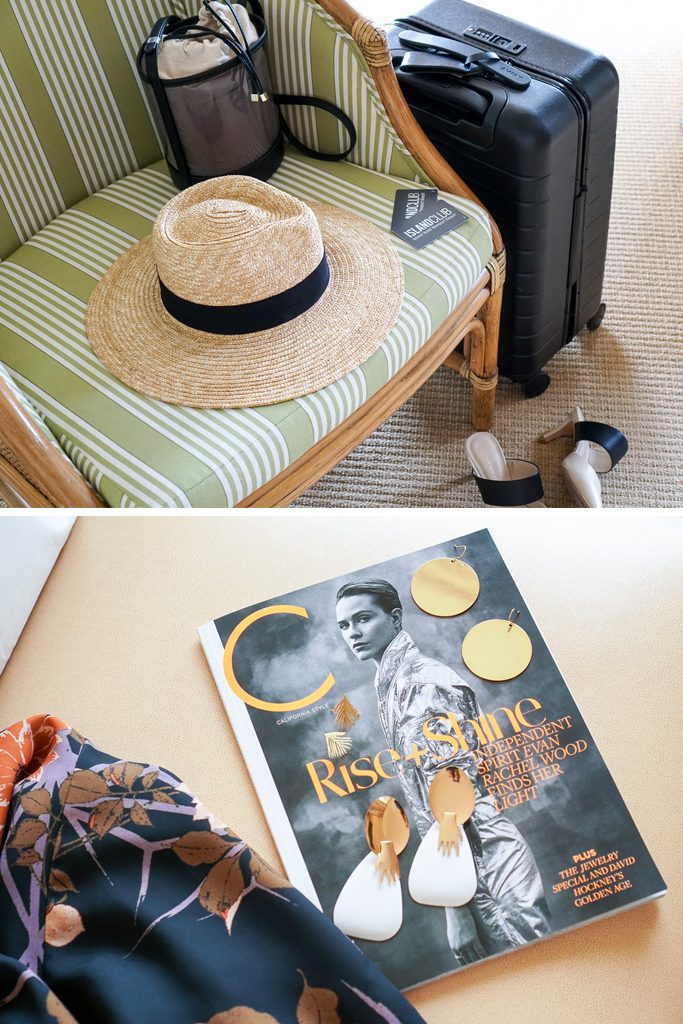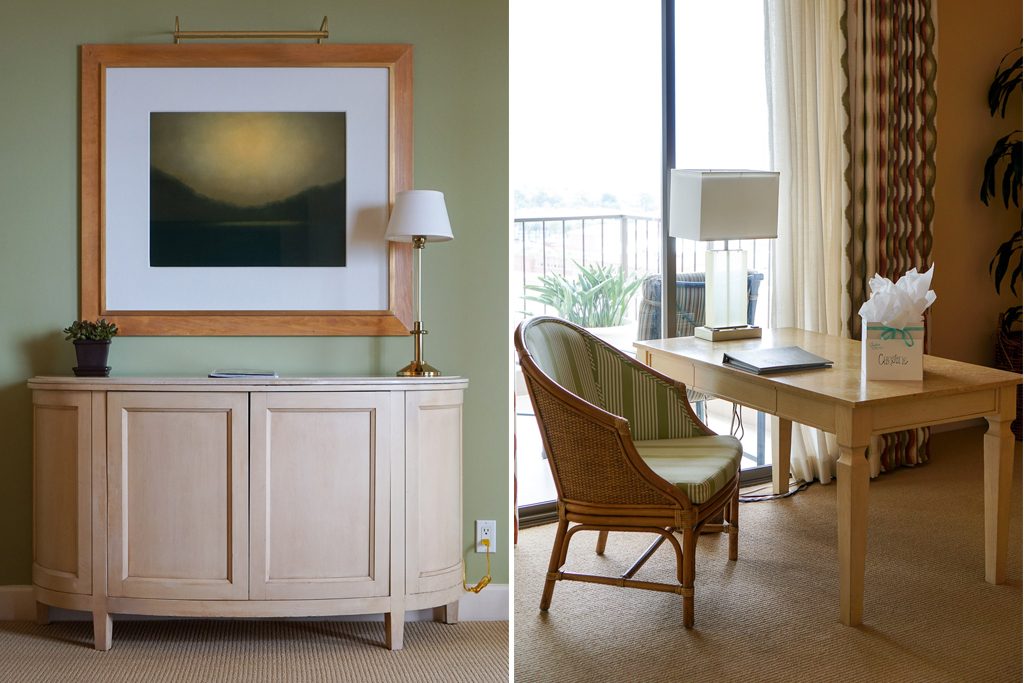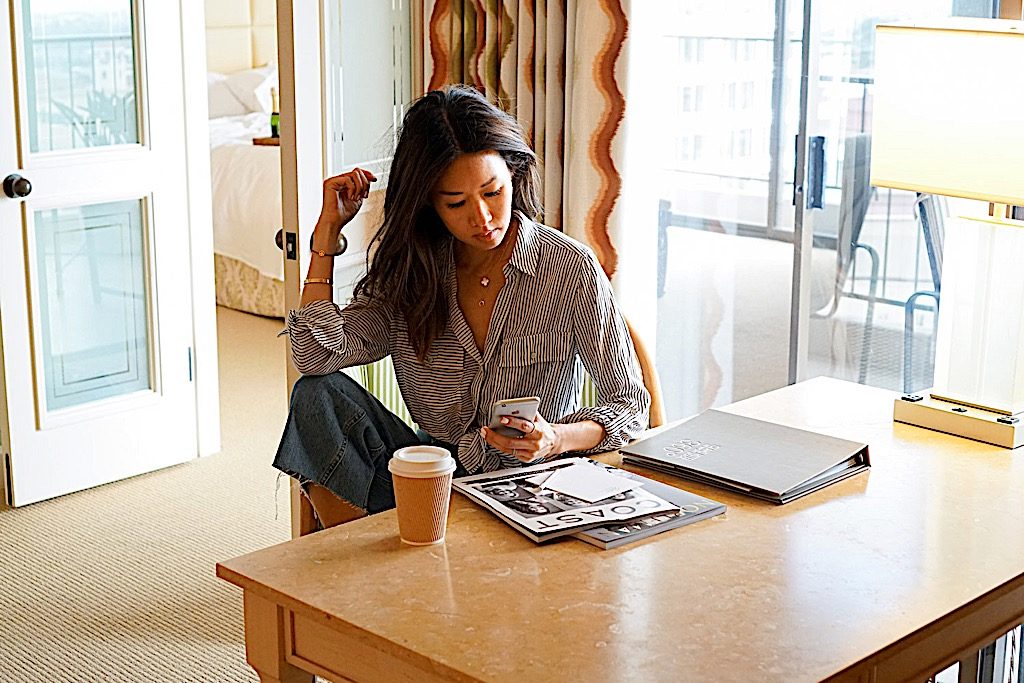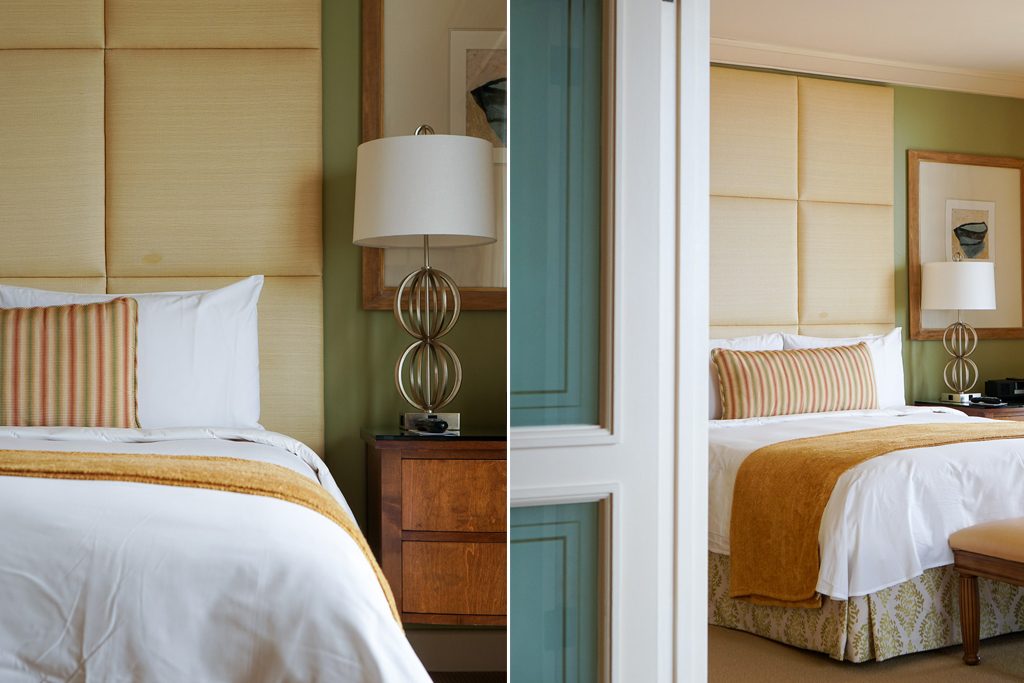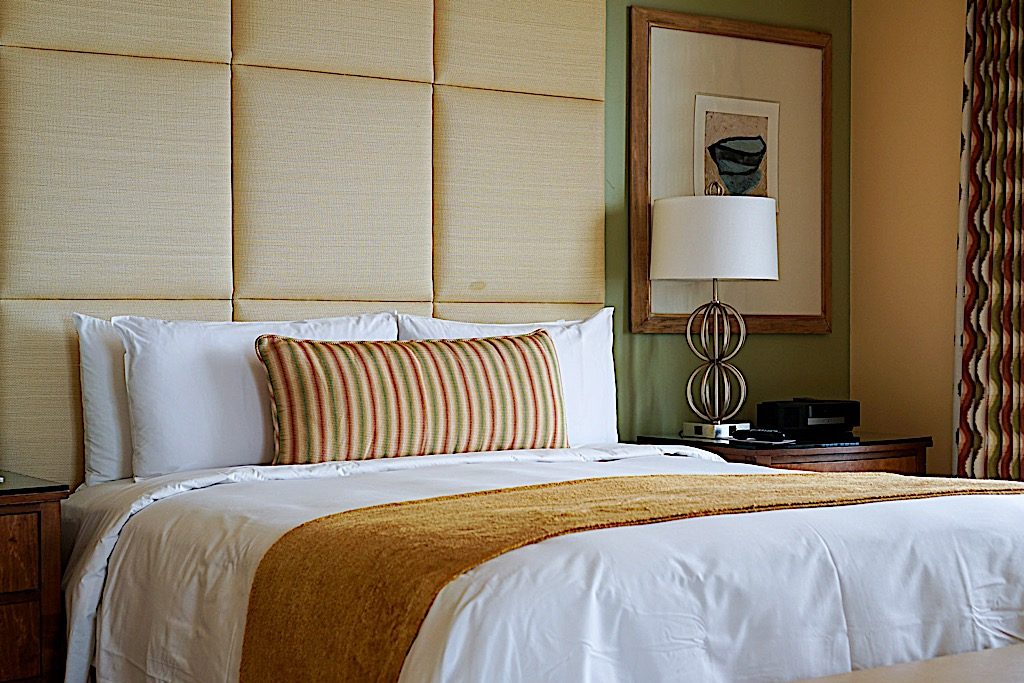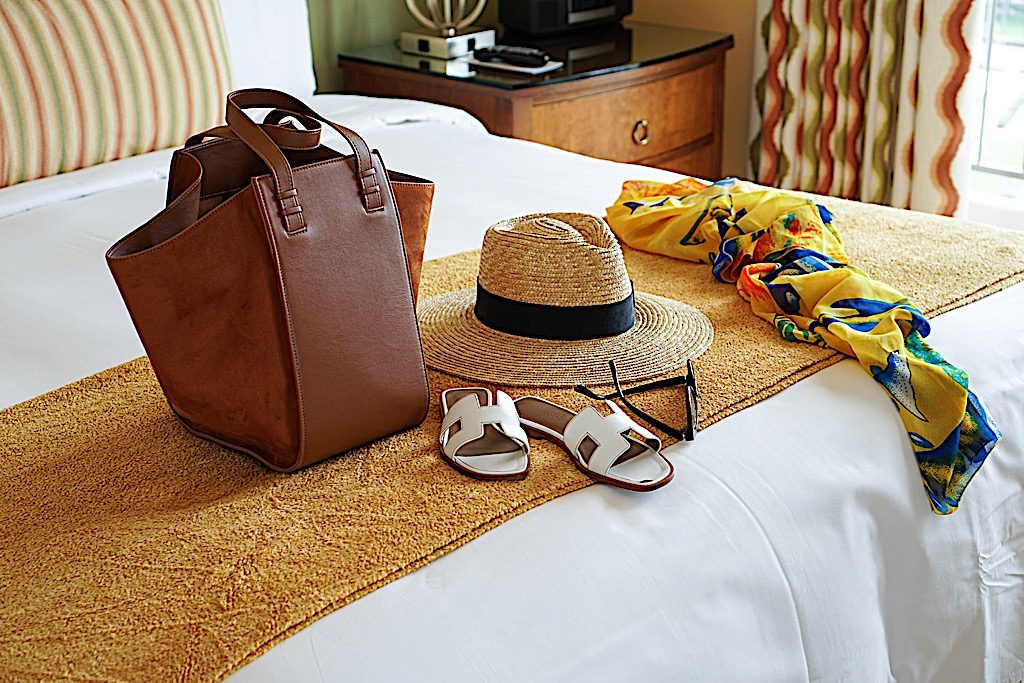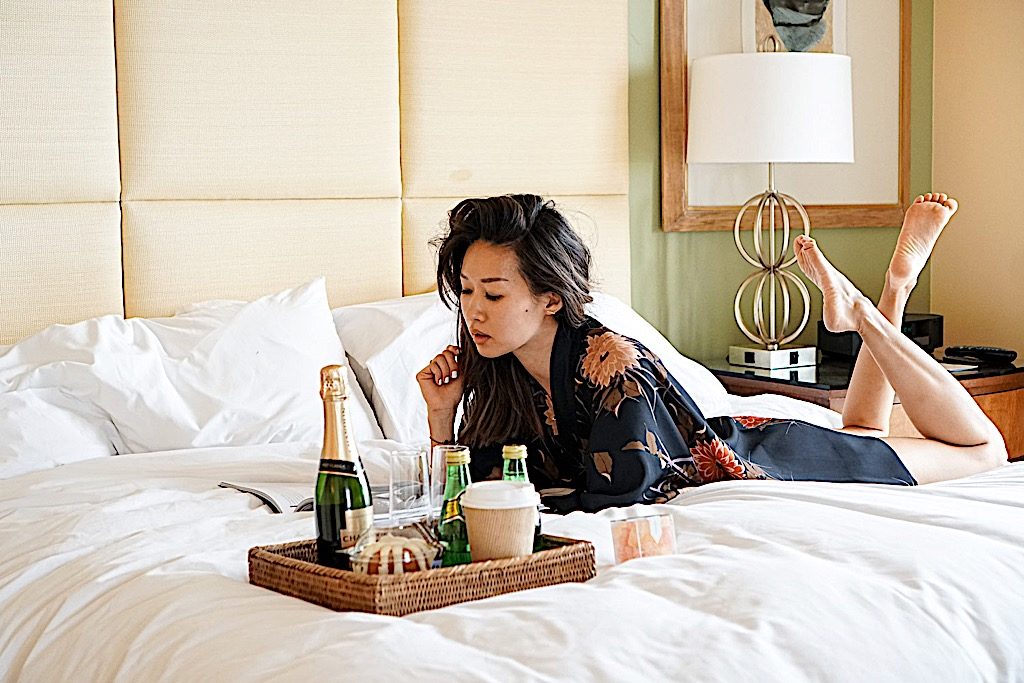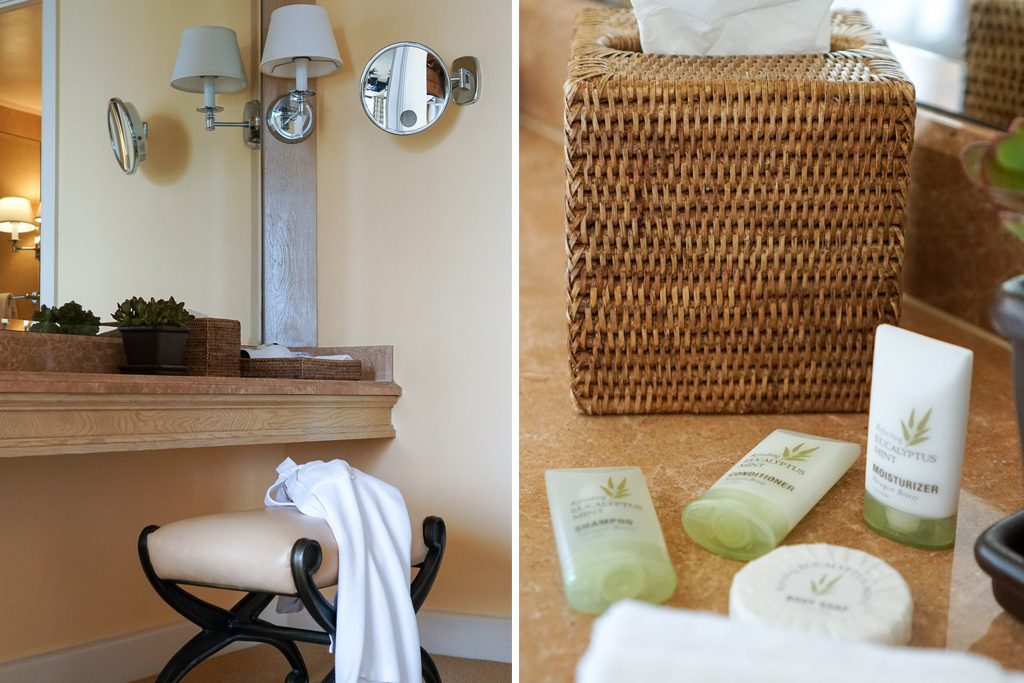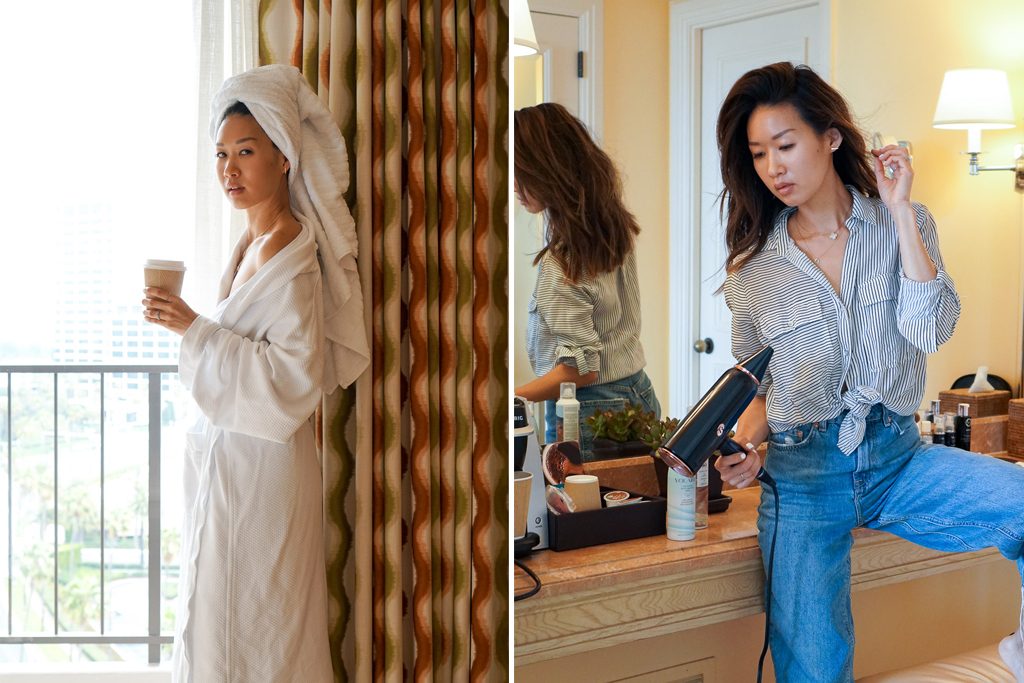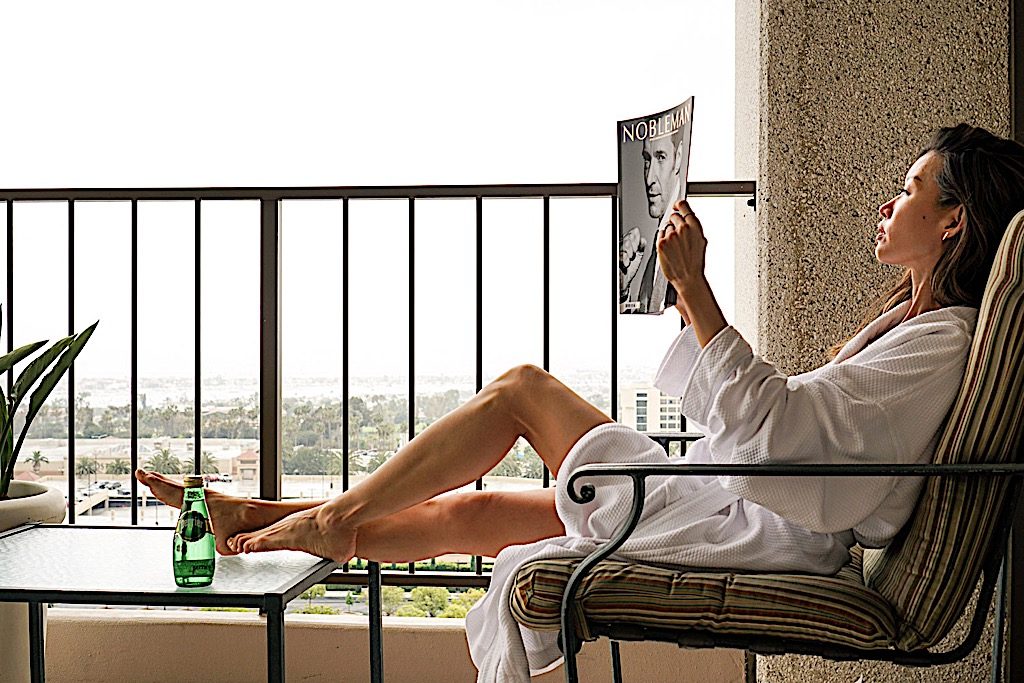 / ISLAND CLUB /
To catch the best sunset view, however, you must see it from the Island Club on the 20th floor of the hotel. This exclusive addition to your stay is well worth it. From continental breakfast including one of the best lattes I've had, to the "wine down" hour (which is actually two hours) with light bites of hummus, charcuterie plates, beer and wine offerings, to other amenities such as 20% off spa treatments, a personal shopper from Fashion Island, laundry service, snacks and beverages throughout the day, and so much more, the comfortable setting with jars of sweet treats and panoramic views are a total must.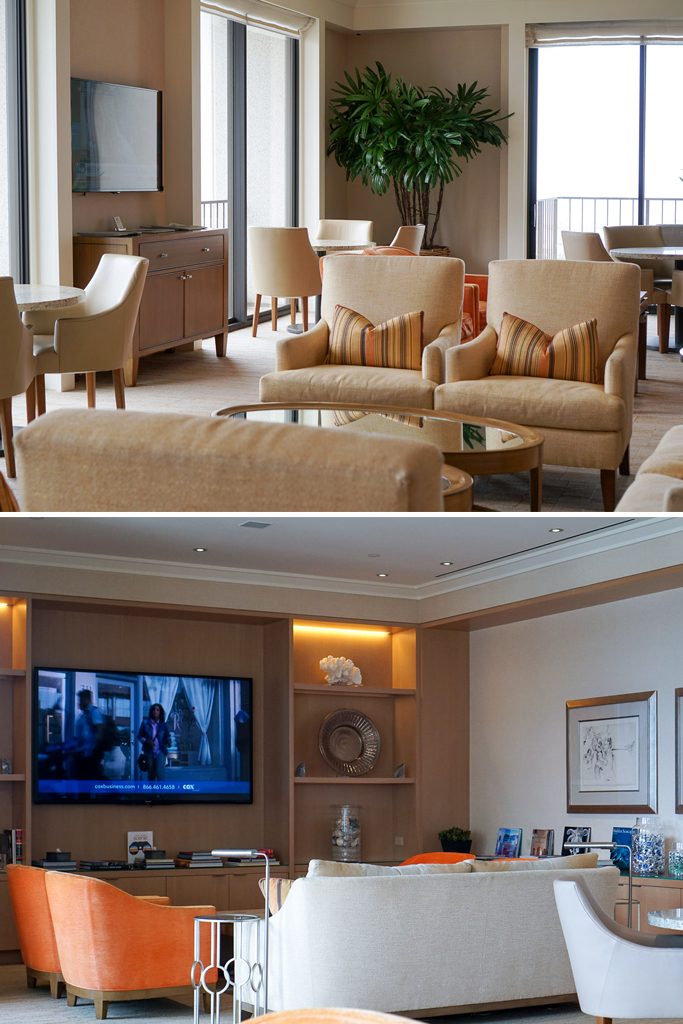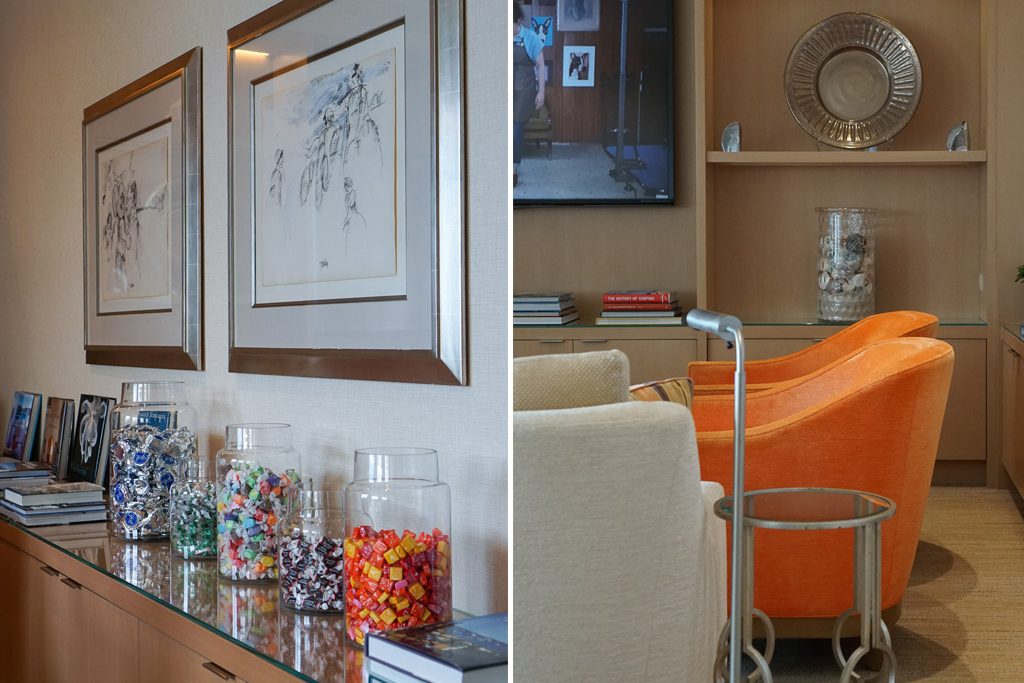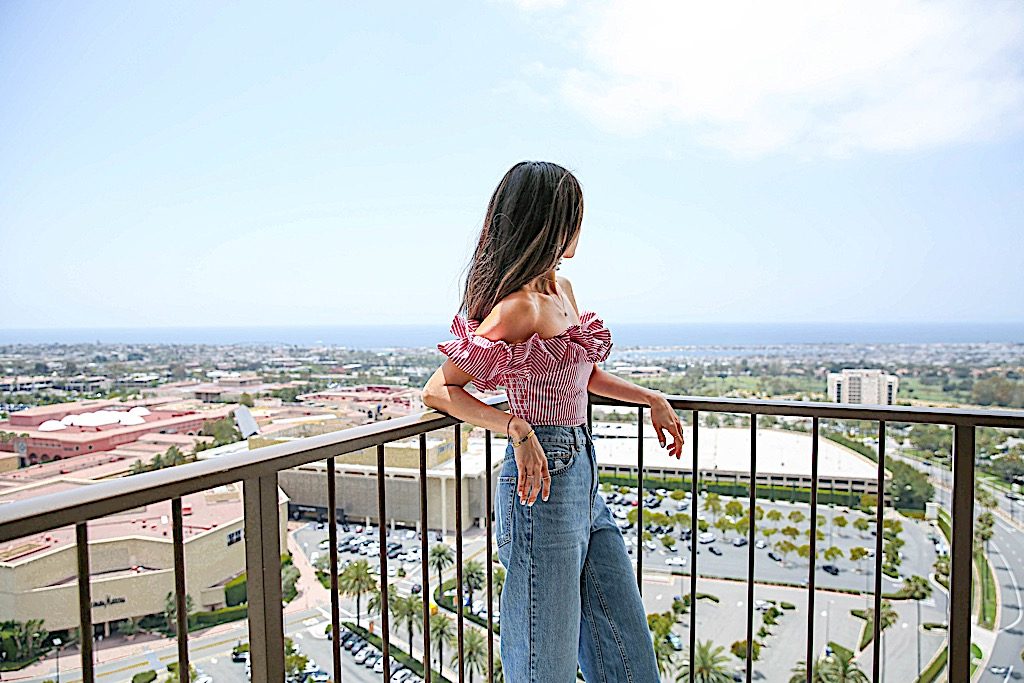 Top | Jeans | Earrings | Necklace
It was nice to relax in the comfortable yet elegant lounge and we even made some new friends while chatting over wine. It turns out that a handful of guests were also Orange County locals from Laguna Beach, Pasadena and Irvine, all here on a chic staycation as well. It's obvious that Fashion Island Hotel is the place to come for a quick getaway!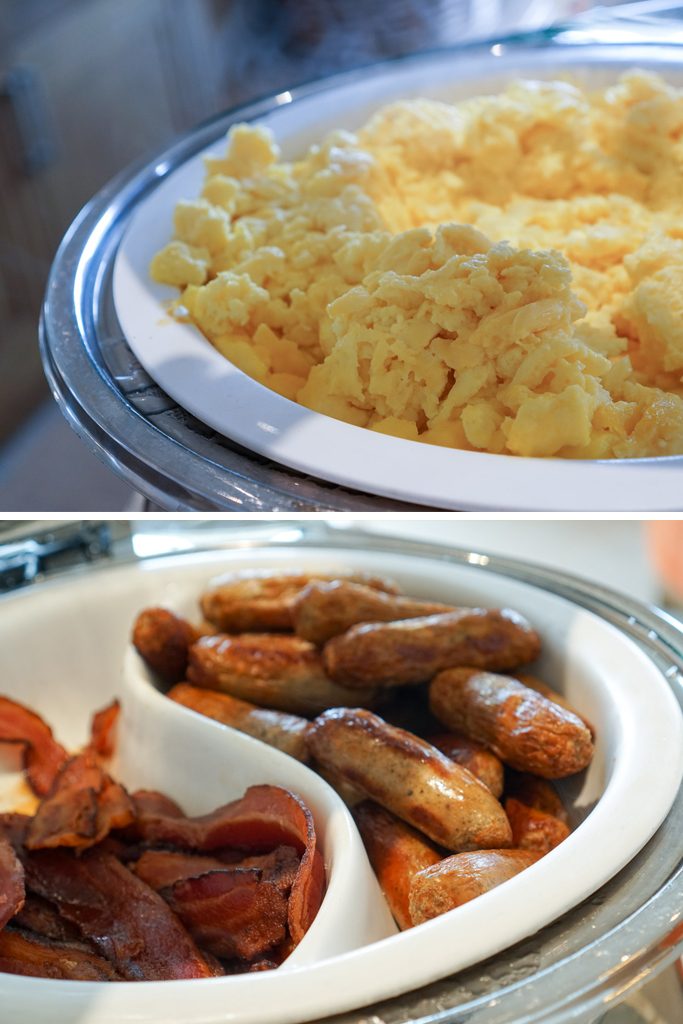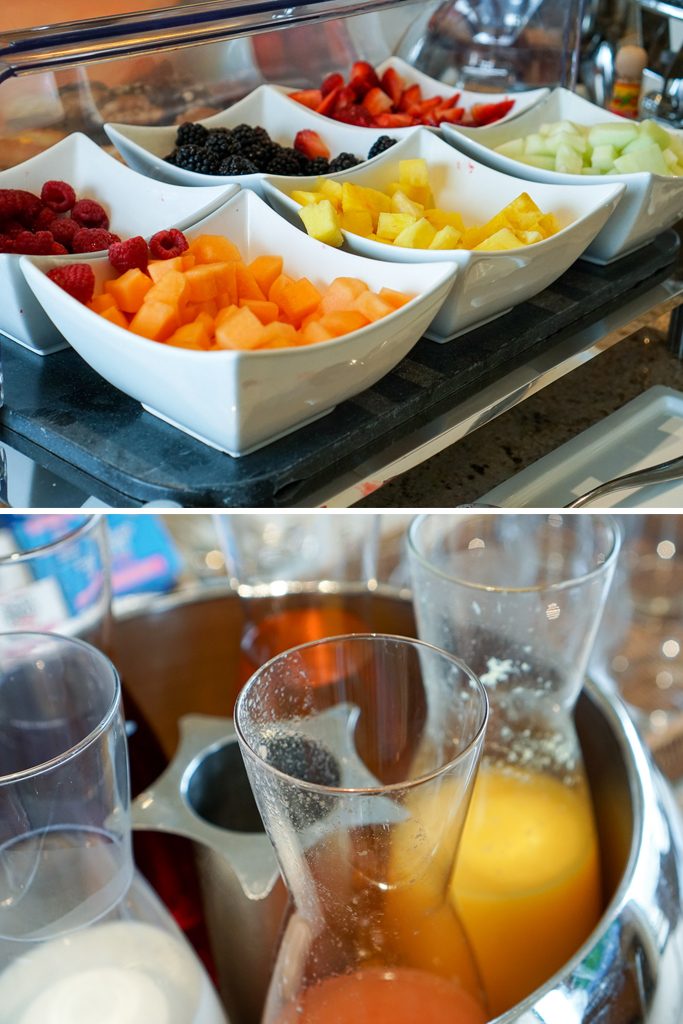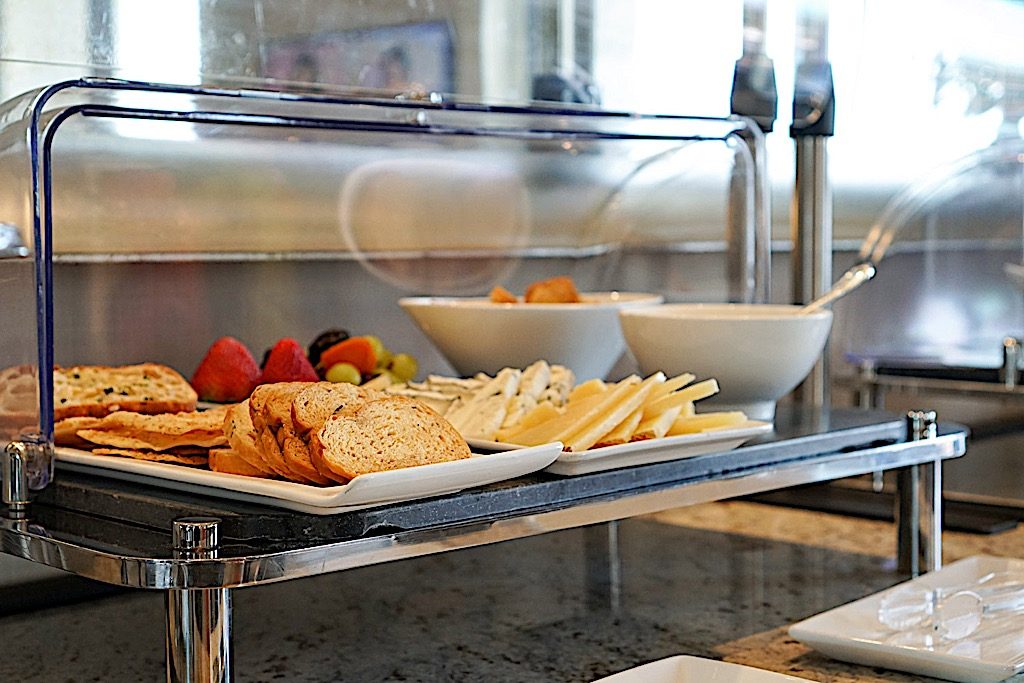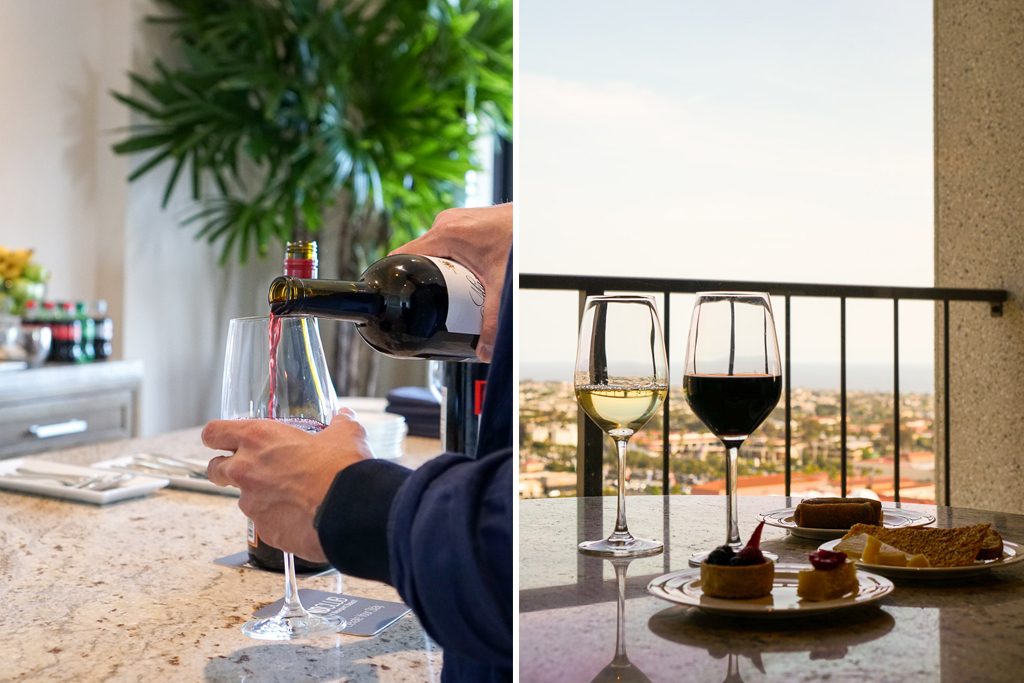 / OAK GRILL /
After "wine-ing down" at the Island Club, we craved some good food to fill our bellies. There are many dining options located close to the Fashion Island Hotel, but there's really no need to go further than the lobby to Oak Grill, one of Wine Spectators' notable restaurants. The contemporary California, farm-to-table cuisine is just the type of meal and ambiance we yearned for while staying at the resort.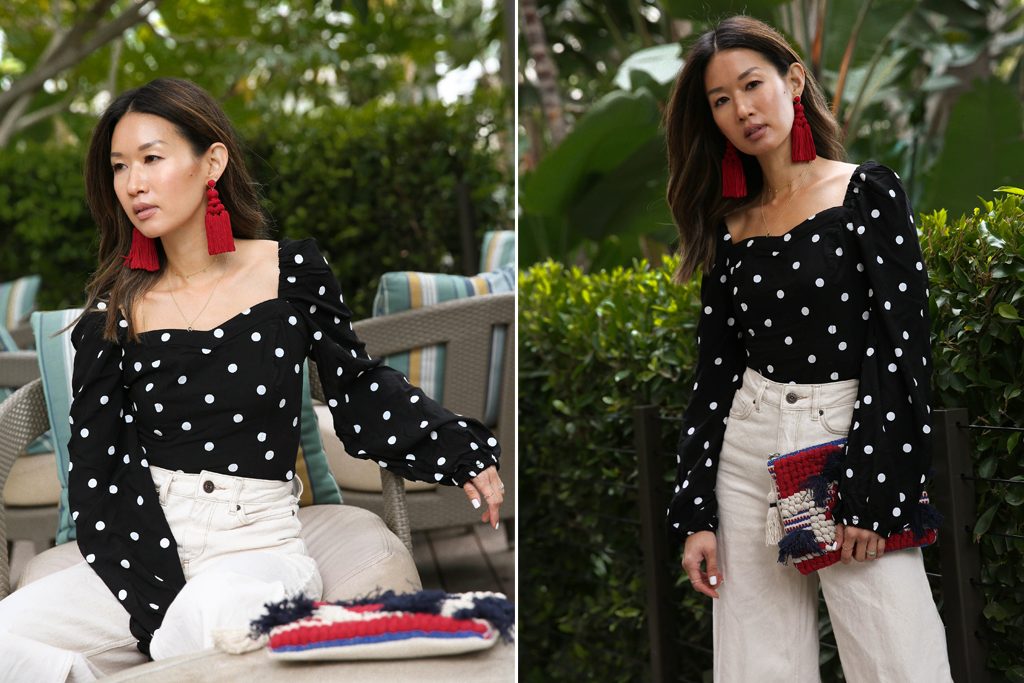 Top | Jeans | Earrings | Necklace
We dined outside on inviting patio under trees with lighted lanterns while live, acoustic music played from the adjacent Aqua Lounge fireside patio. The light-hearted setting, along with one of the best waitresses ever (thank you Courtney), and the enticing menu by Chef Peter Lai, made for a delightful experience. So enjoyable in fact, that we highly recommended it to other guests we met at the Island Club the following evening. Our appetizers (recommended by our server Courtney) included the Tuna Poke with Taro chips and the White-Wine Steamed Clams (the largest clams I've ever had). Everything from the baguette to the white wine sauce was utter perfection. For entrees, my husband had the Braised Short Ribs which were tender and full of flavor on top of Truffle Bacon Mac and Cheese (the perfect complement to the ribs). I craved the Bucatini Bolognese which was perfectly al dente and full of meat sauce. We both were stuffed from devouring our food, but managed to share every last morsel of the Warm Pineapple Butter Cake (also recommended by Courtney). The food was incredible, but the ambiance at the Oak Grill made for the impeccable dinner.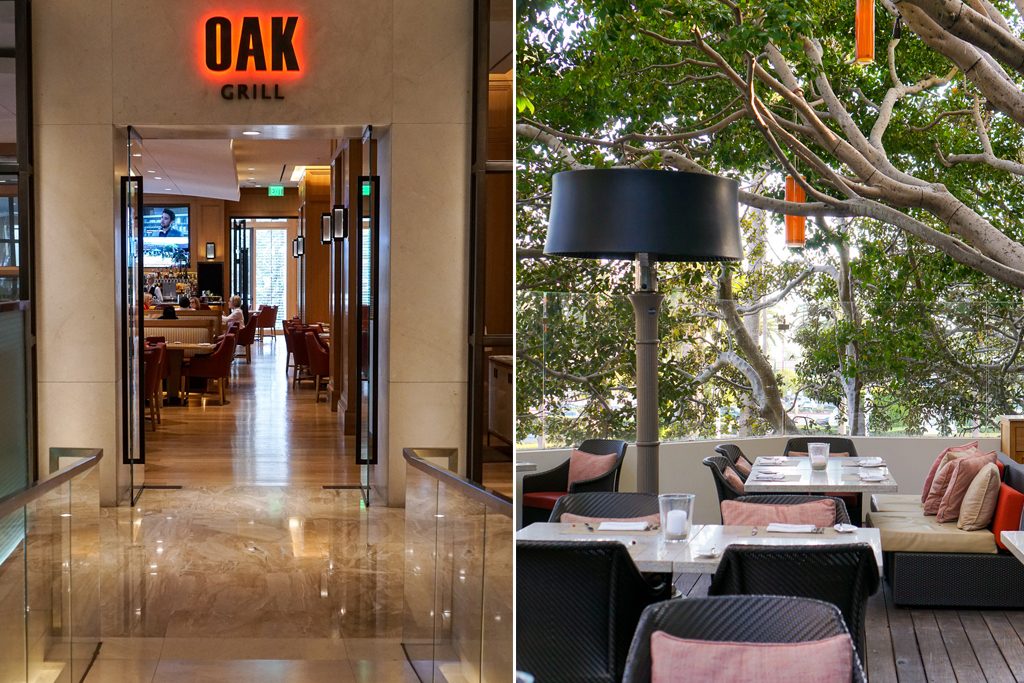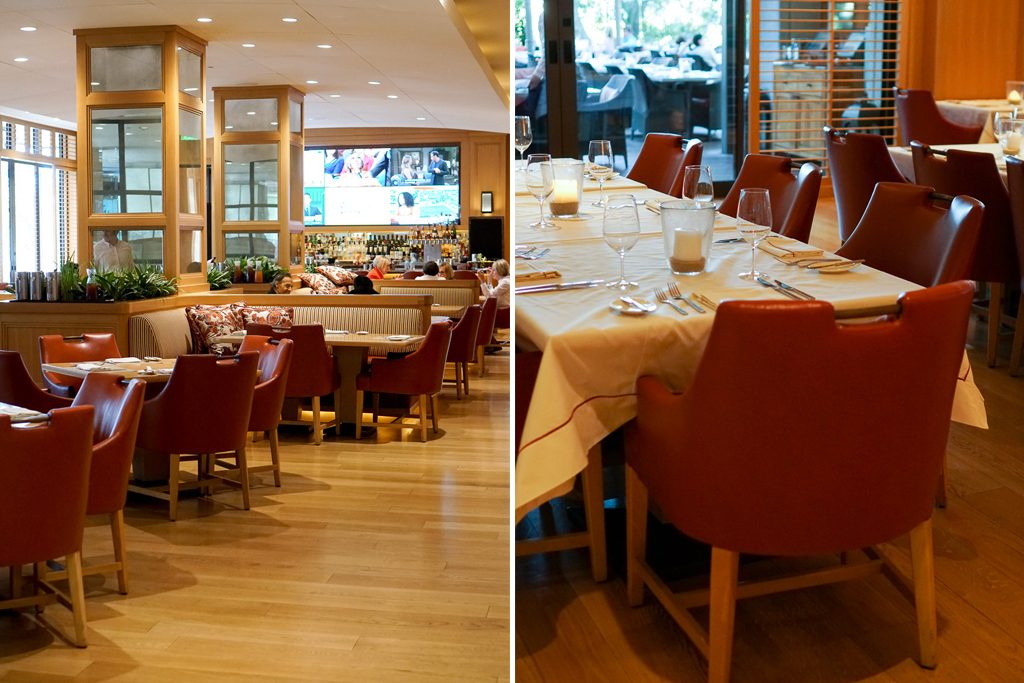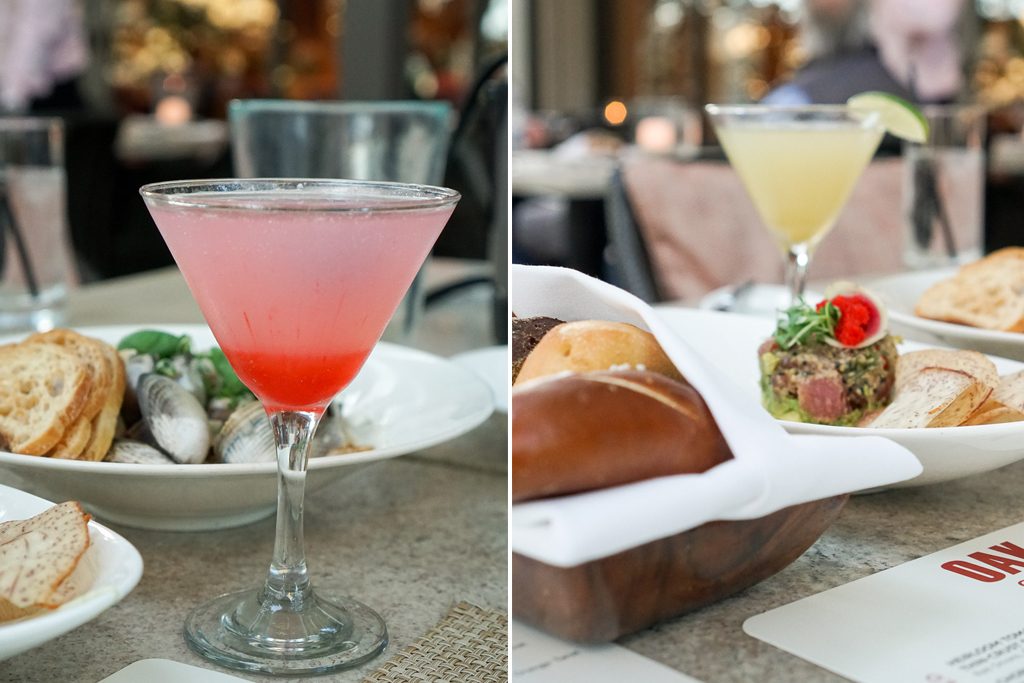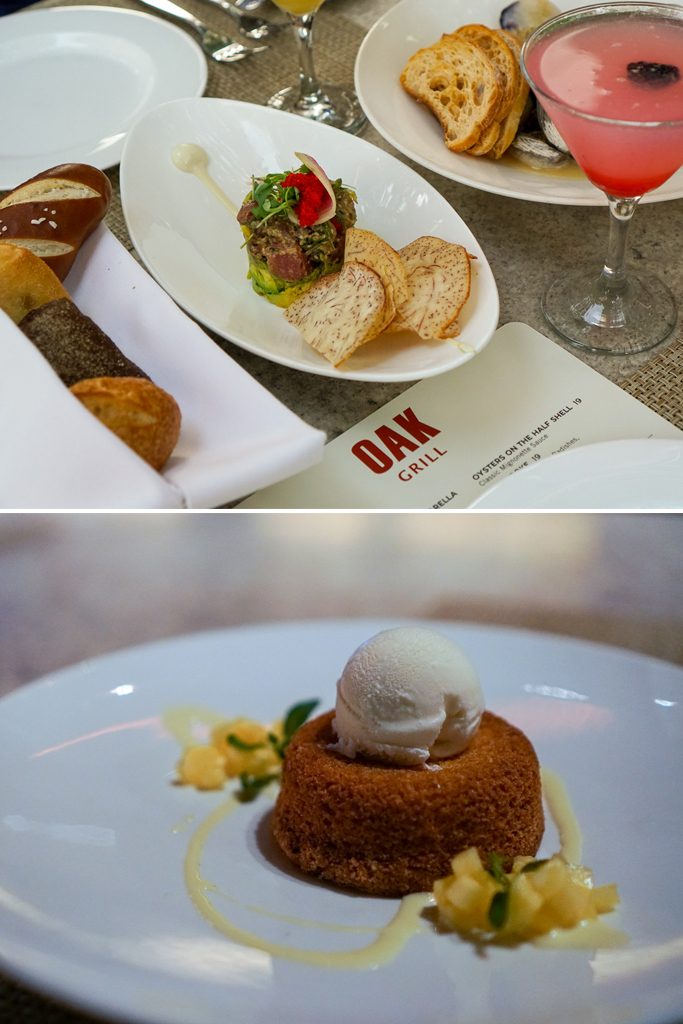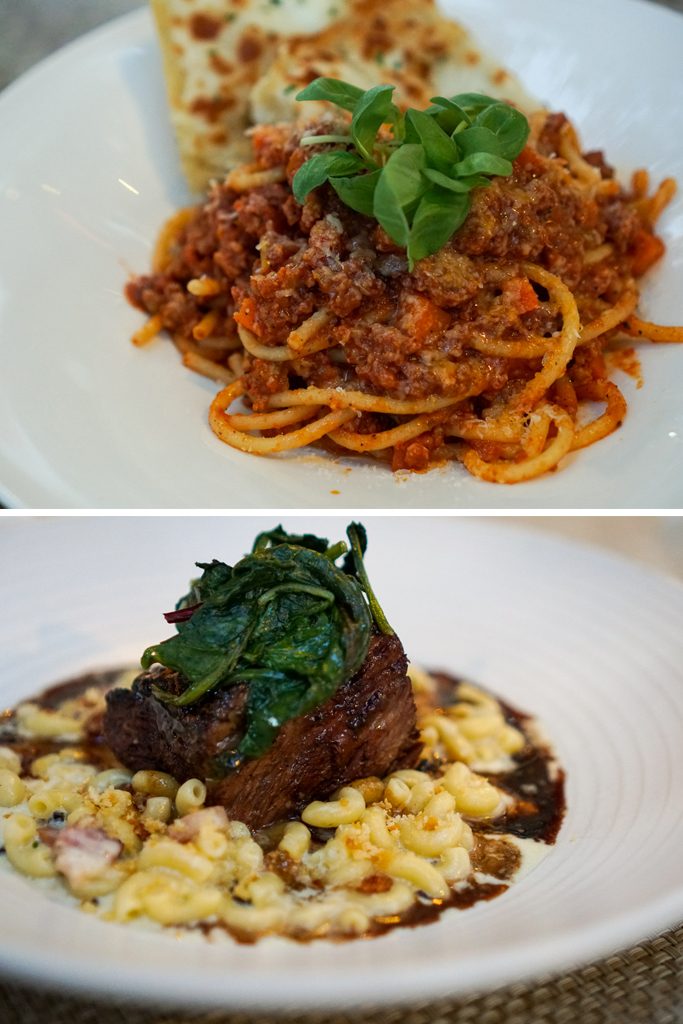 / AQUA LOUNGE /
For after dinner drinks or a night out, you can head right next door from the Oak Grill to the Aqua Lounge. With an amazing DJ, live entertainment, handcrafted cocktails, and sharable bites, this is the place to unwind. And if you're more the happy hour type, all appetizers are half off. But the best part of Aqua Lounge is the incredible service (I think that's kind of the theme here at Fashion Island Hotel).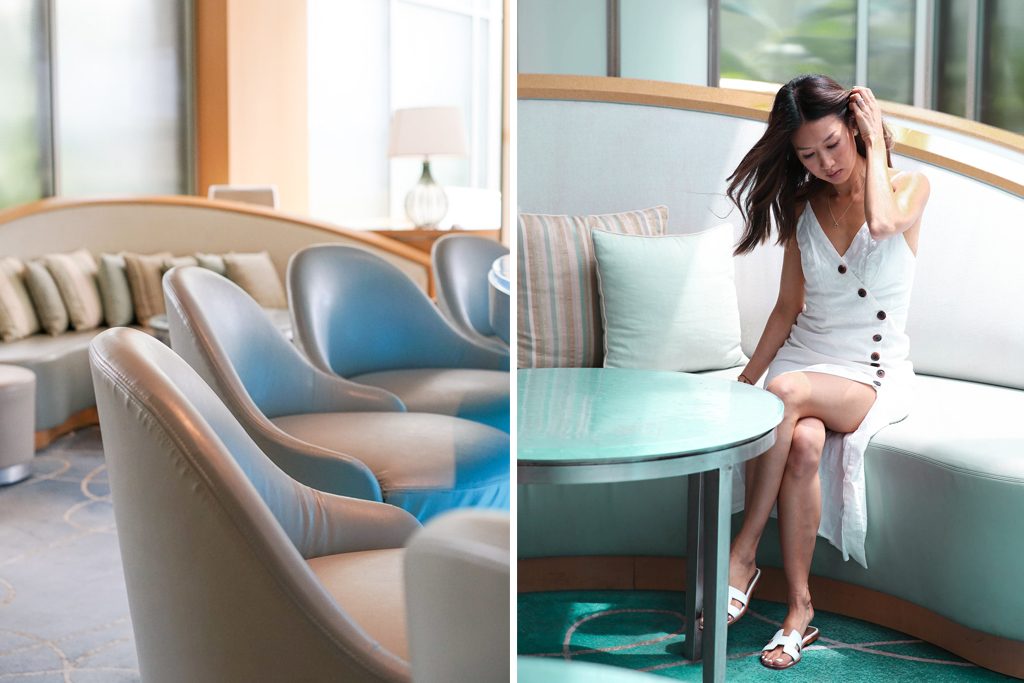 / THE SPA and POOL /
And for those looking for a little extra pampering while at the Fashion Island Hotel, The Spa is the place to relax, rejuvenate, and really reconnect with yourself. I opted for The Diamond Facial which uses G.M. Collin skincare products (paragon-free and natural) to get my face plumped and hydrated. The entire experience was a true escape from reality as I drifted in and out of sleep while being massaged, steamed, and masked. I can honestly say that after this facial, I didn't have to apply any makeup because my skin just glowed inside out. After my facial, I enjoyed some light refreshments in the Relaxation Lounge, including champagne and frozen grapes (a refreshing touch by the way), and made my way to the pool. Just a tidbit to note, even if you aren't staying at the hotel, spa guests have complimentary access to the Eucalyptus Steam Room, Relaxation Lounge, pool and the Fitness Center on the property.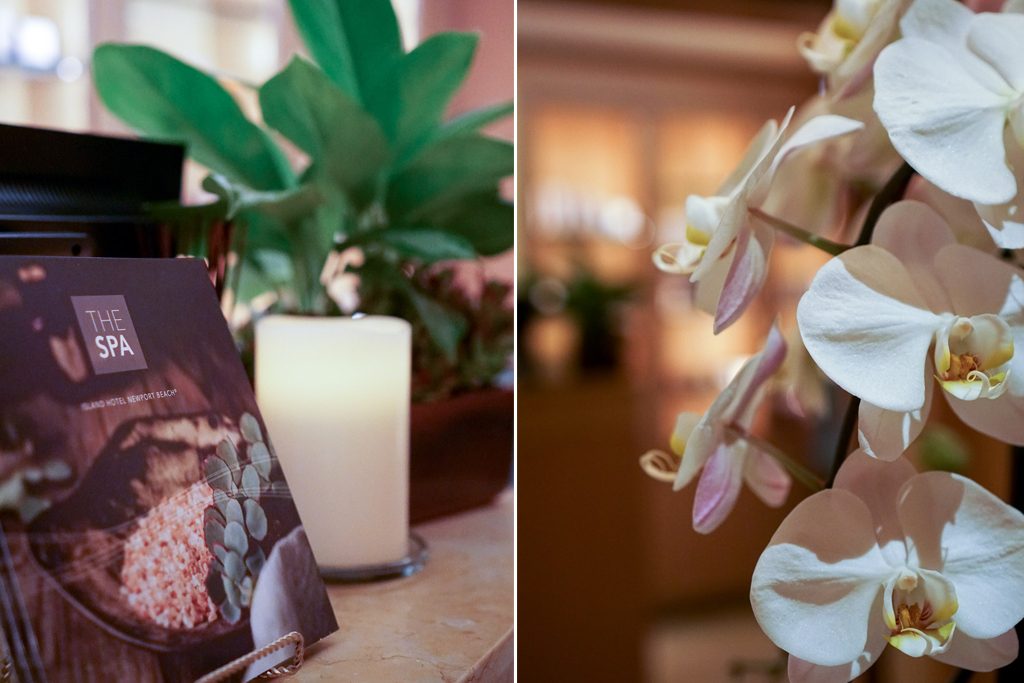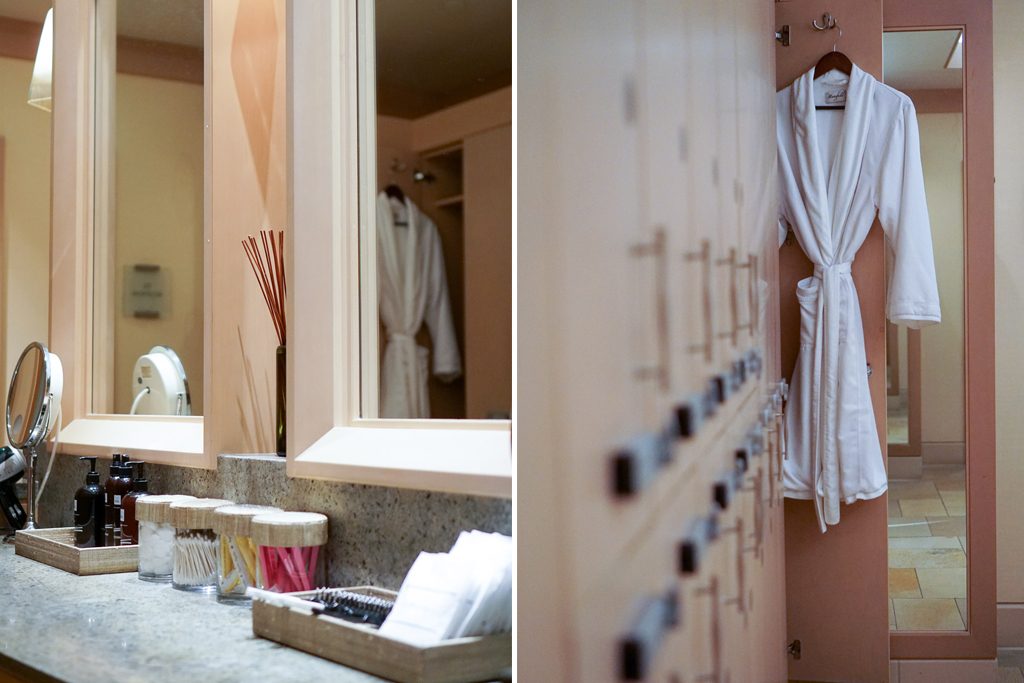 The resort-style pool is set up with both adults and families in mind. A majestic fireplace is the focal point of the pool surrounded by lush greenery, private cabanas, and plenty of chaises and lounge sofas. A secluded jacuzzi sits off to the side separated by palm trees and really feels like you are on an island. A family-friendly game area is set up adjacent to the pool and Fitness Center complete with a full-sized ping pong table and oversized Connect Four game.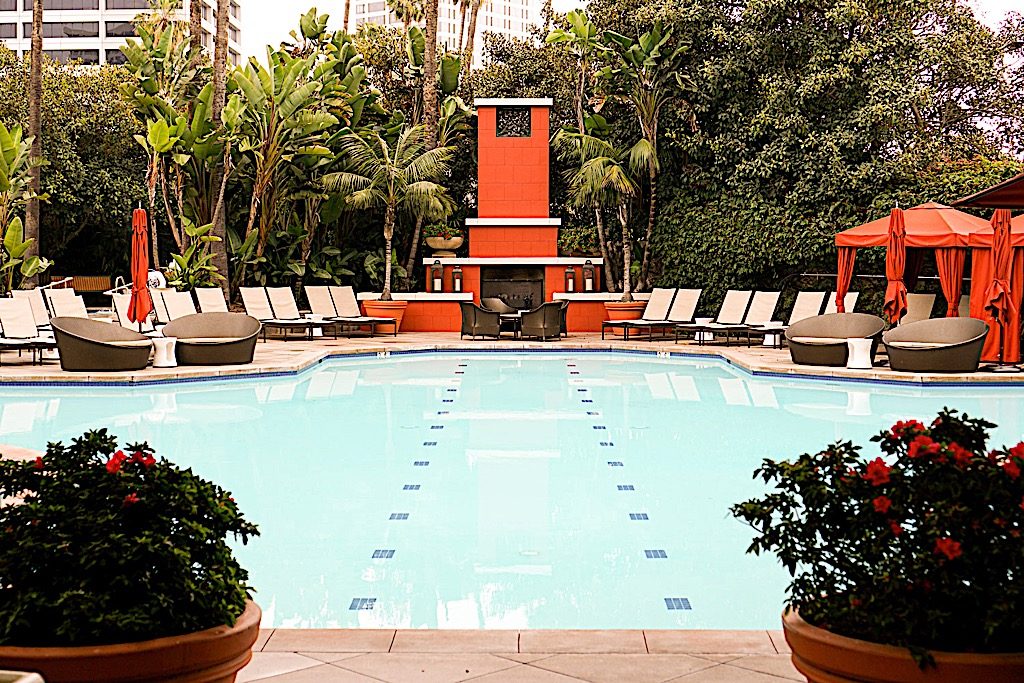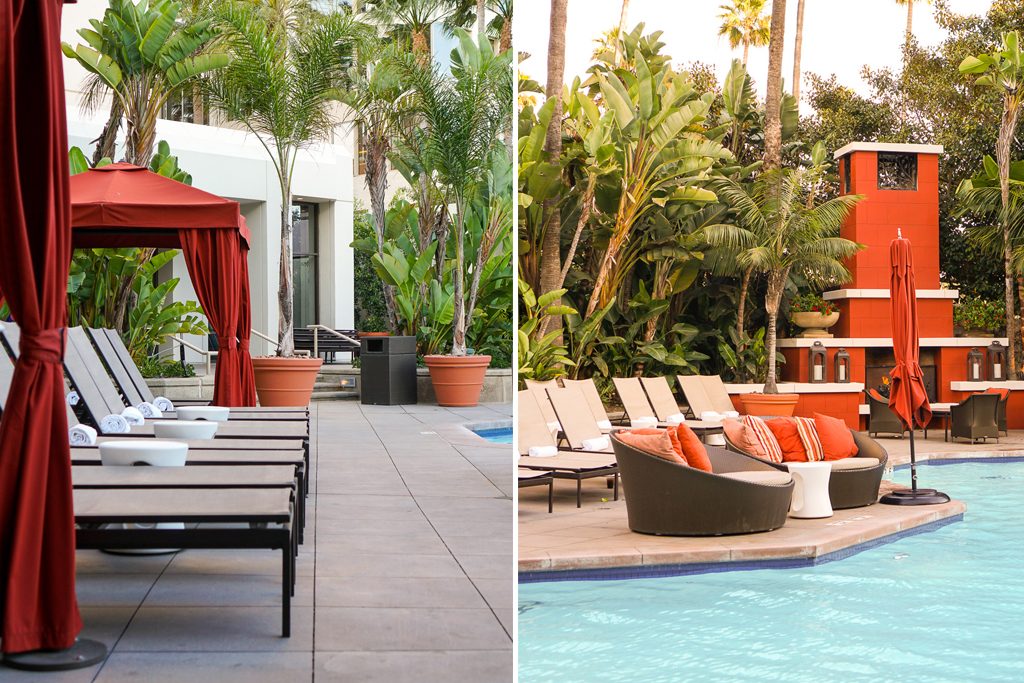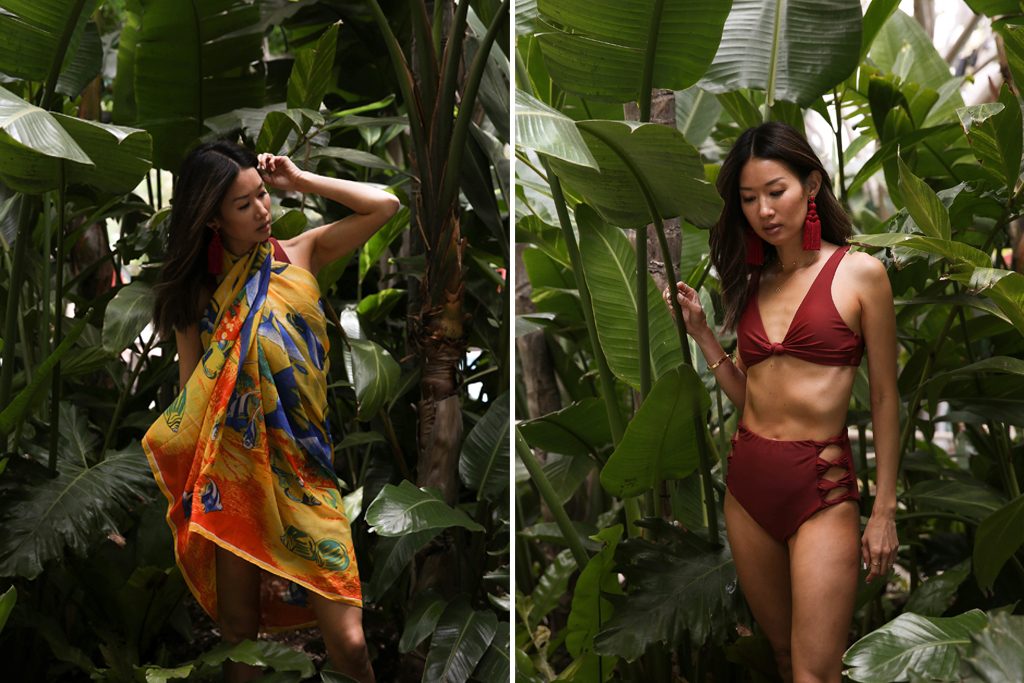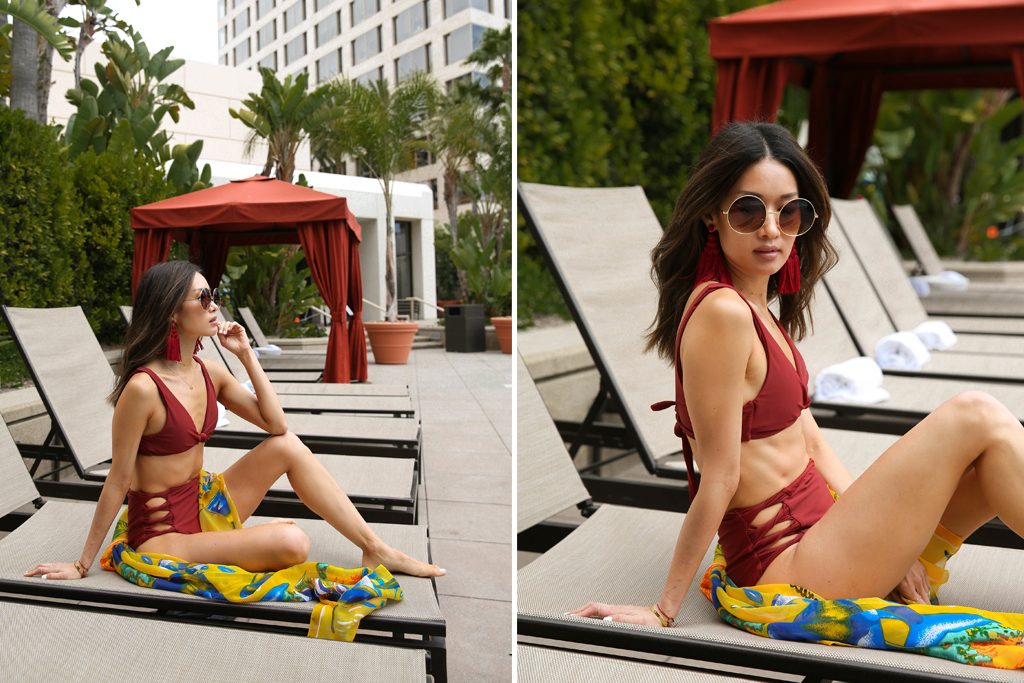 Bikini Top | Bikini Bottom | Earrings | Sunglasses | Coverup (old, linked another one)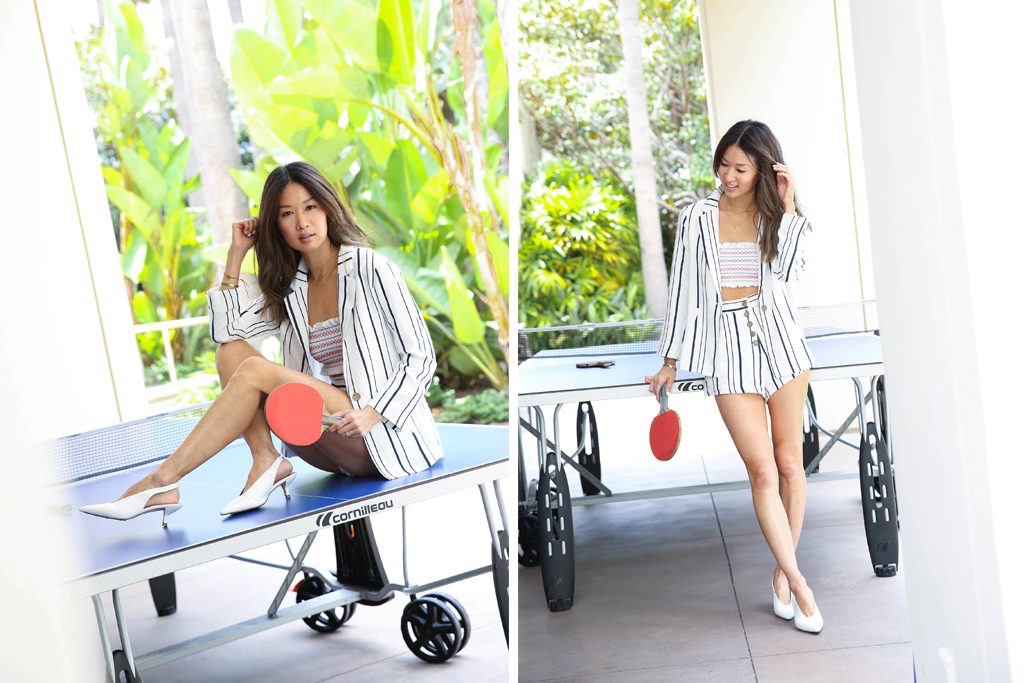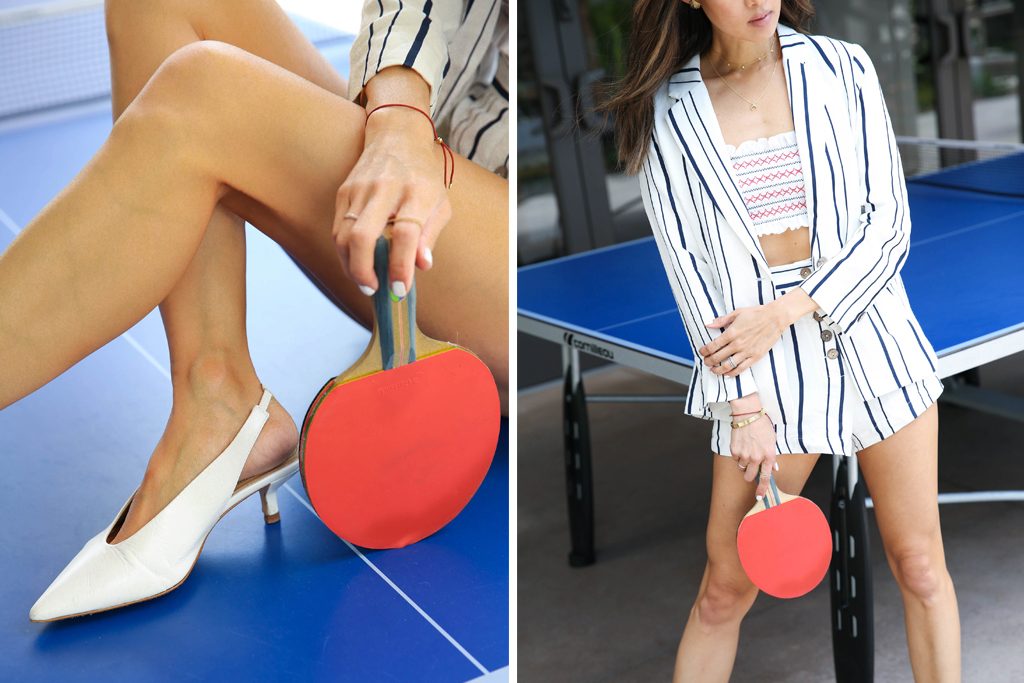 Suit | Bikini | Shoes | Earrings | Necklace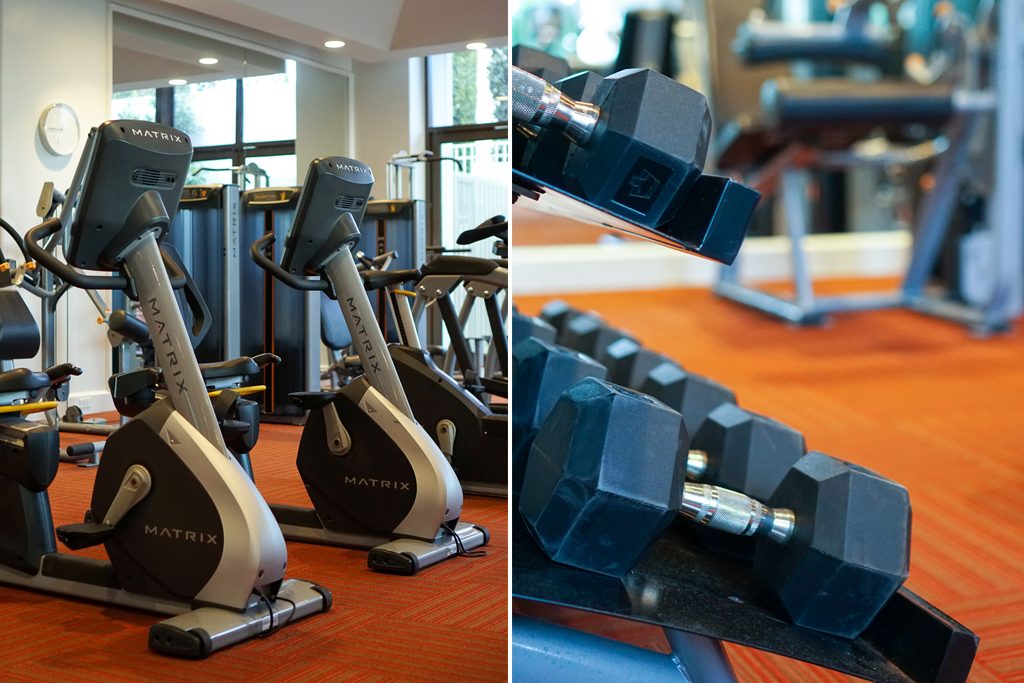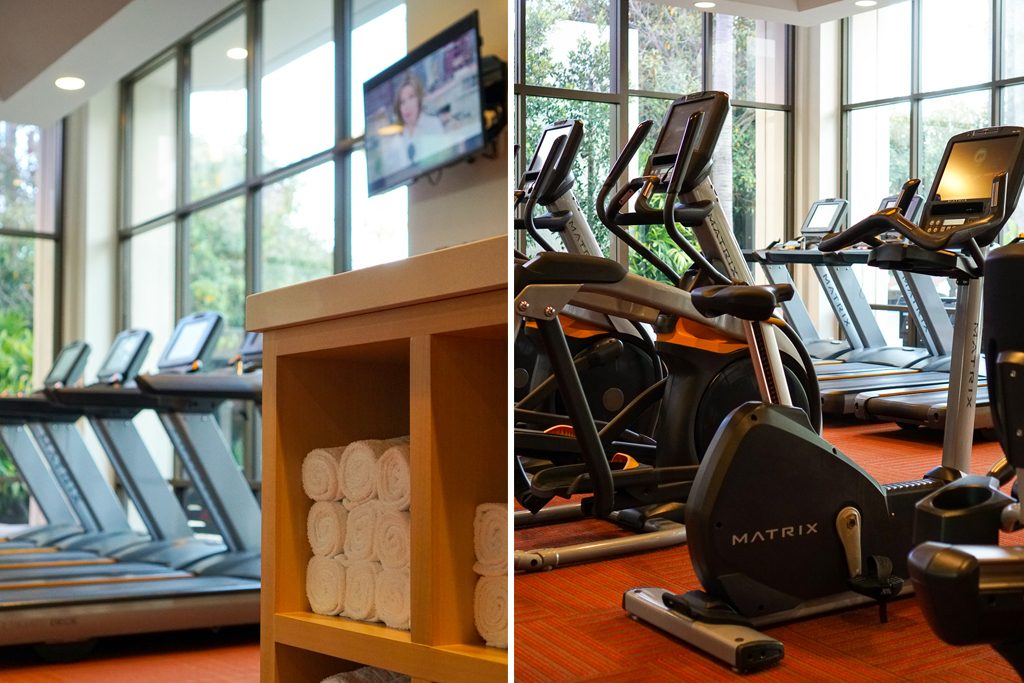 Honestly, when it comes to vacations and traveling as a family, I know my kids really just care about the hotel and the activities they can do at the hotel (basically pool time). I love that the Fashion Island Hotel is central to not only fabulous shopping and noteworthy restaurants, but also close to the airport, local amusement parks, and the beach. There really isn't any other place that is as fashionably, customer-service oriented, and relaxing as the Fashion Island Hotel.
For more information on booking your long holiday weekend, staycation, or summer vacation, click here.
Fashion Island Hotel
690 Newport Center Drive
Newport Beach, CA 92660
877.591.9145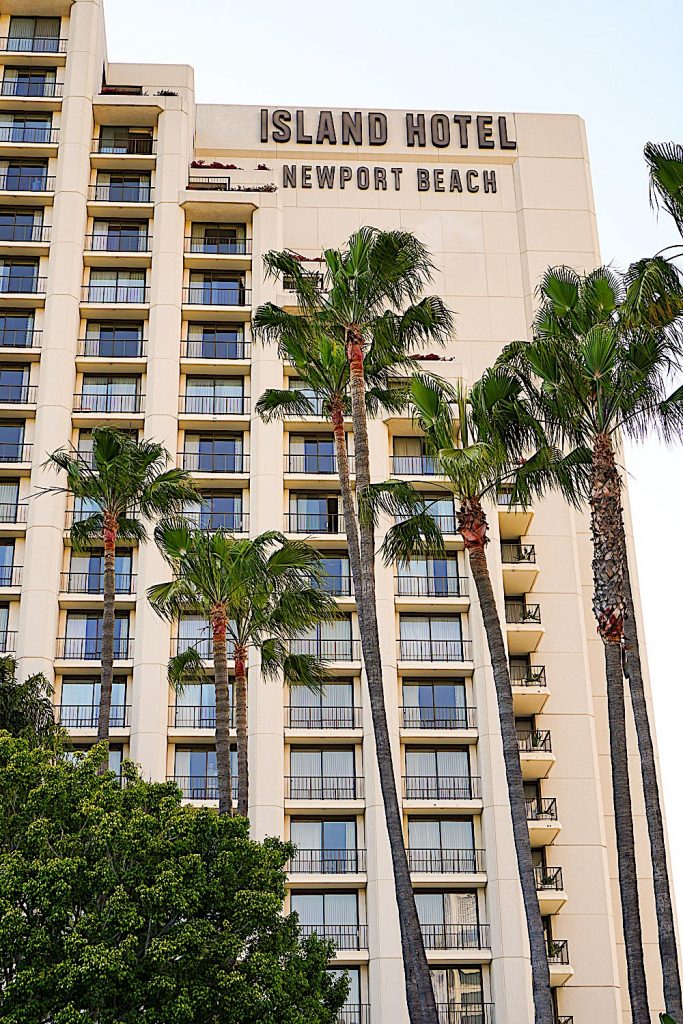 Thank you to the Fashion Island Hotel for the best vacation 20 minutes from home!