Everyone loves a graphic tee. Why? Because they show off your personality and are so easy to style. Graphic tees come in many forms from vintage band tees, affirmations, cheeky sayings, to cute logos. You can also wear graphic tees with just about anything from denim, skirts, shorts, trousers, and even throw on a blazer for a quick "work" look.
Last week I partnered with four other gals to share how each of us styled a graphic tee. This was a fun way to get other styling ideas and an opportunity to gift one of our followers a chance to win $100 towards their own graphic tee! In case you missed it on our Stories where we shared how each gal styled their tee, see below for major inspiration.
As for my own graphic tee, I recently discovered this brand, Ell and Emm. They carry the cutest tees and sweatshirts. It is a mama owned company, named after her two daughters, Ell and Emm (I mean, how cute is that?!). Their pieces are trendy, edgy, and also affordable. What I love most about their graphic tees and sweatshirts are that they are a play on other brands (check it out and you'll see what I mean). I literally wanted like 10 pieces from this store and instantly fell in love with the RAD-Oil Slick tee. The RAD tee is inspired by the Prada logo and I am all about the "rad" 90's vibe and the acid wash look of the tee. The tee itself is great quality, soft, and fits well (size up). If you want to shop the tee or any other pieces, I have a code for 10% OFF, it's DAILYK10.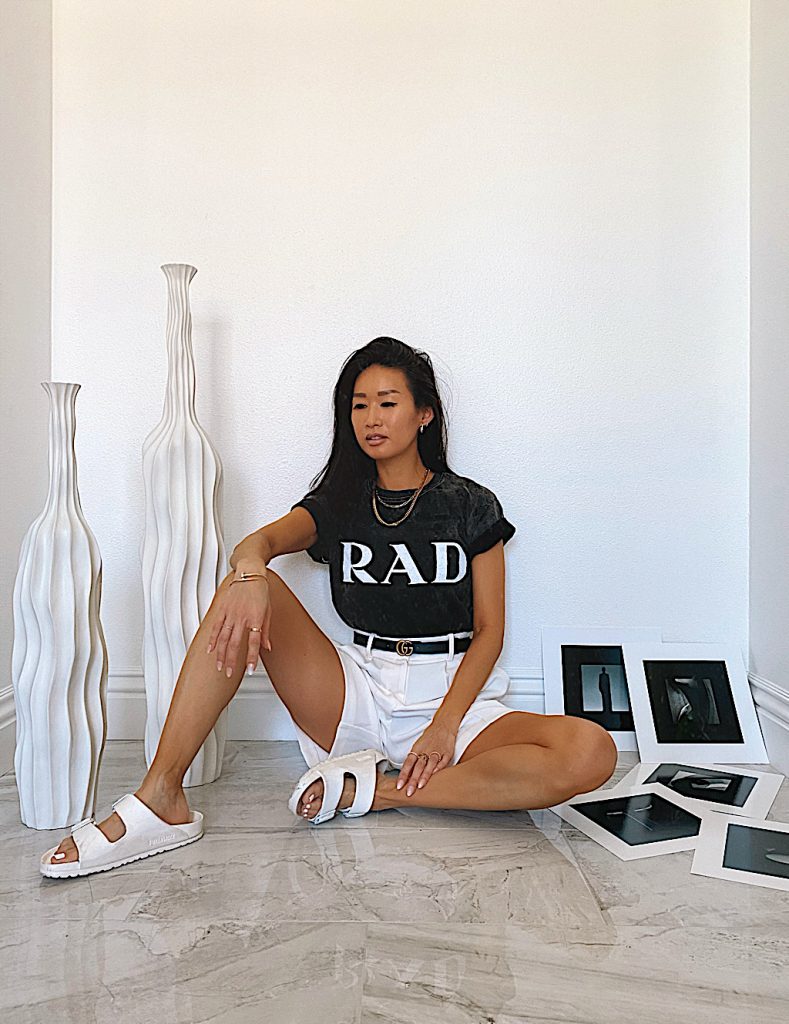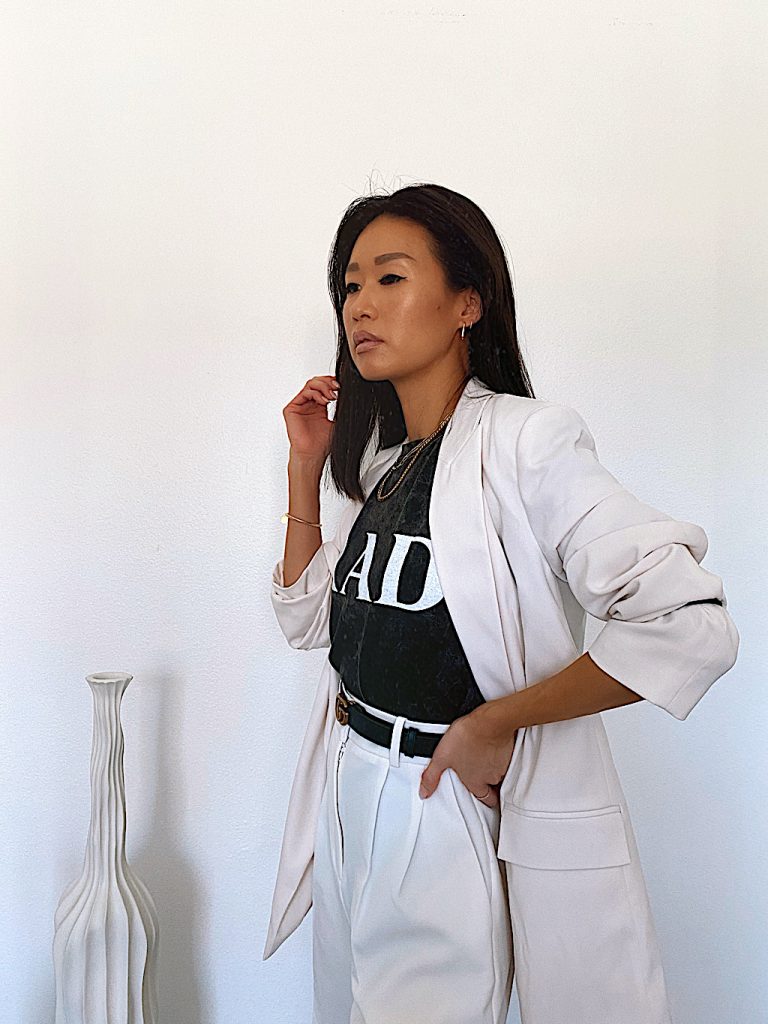 For a more polished graphic tee outfit (for those WFH Zoom calls), I paired this tee with a white blazer and burmuda shorts for summer (both are 50% off right now). I like this look because it's summer chic and effortless while also being comfortable. I am all about adding gold hardware over tees to add a little edge. This adjustable chain and the chunkier gold chain are my go-tos and perfect to stack together. I threw on my white Birkenstocks with this look for summer, but I would also easily wear sneakers with this outfit.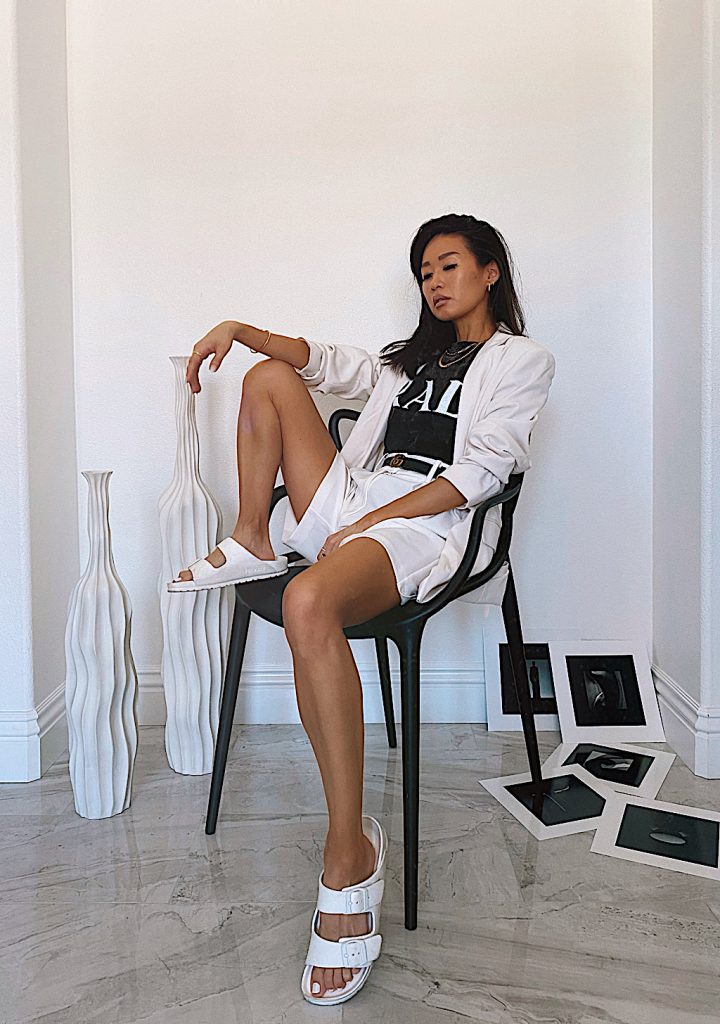 I also picked up this "Feminine" tee from Ell and Emm and wear both shirts in a small. The tees run a tad small (I typically wear a XS) and I could even do a medium for a slightly oversized fit. The brand was kind enough to share a 10% discount code if you happen to find some pieces you like. Use code DAILYK10 for 10% off!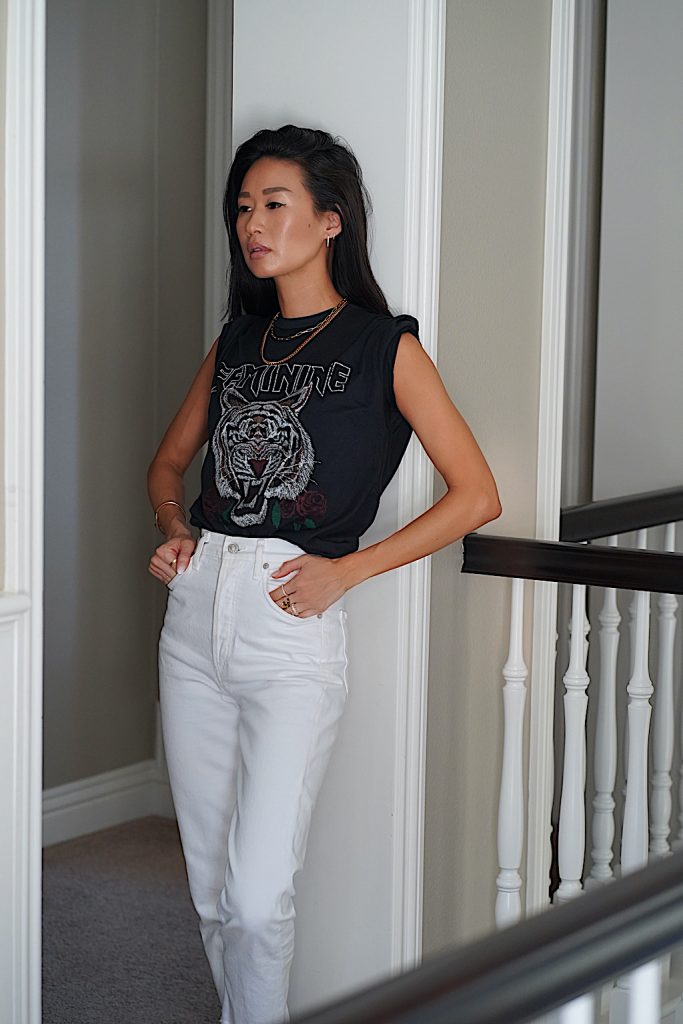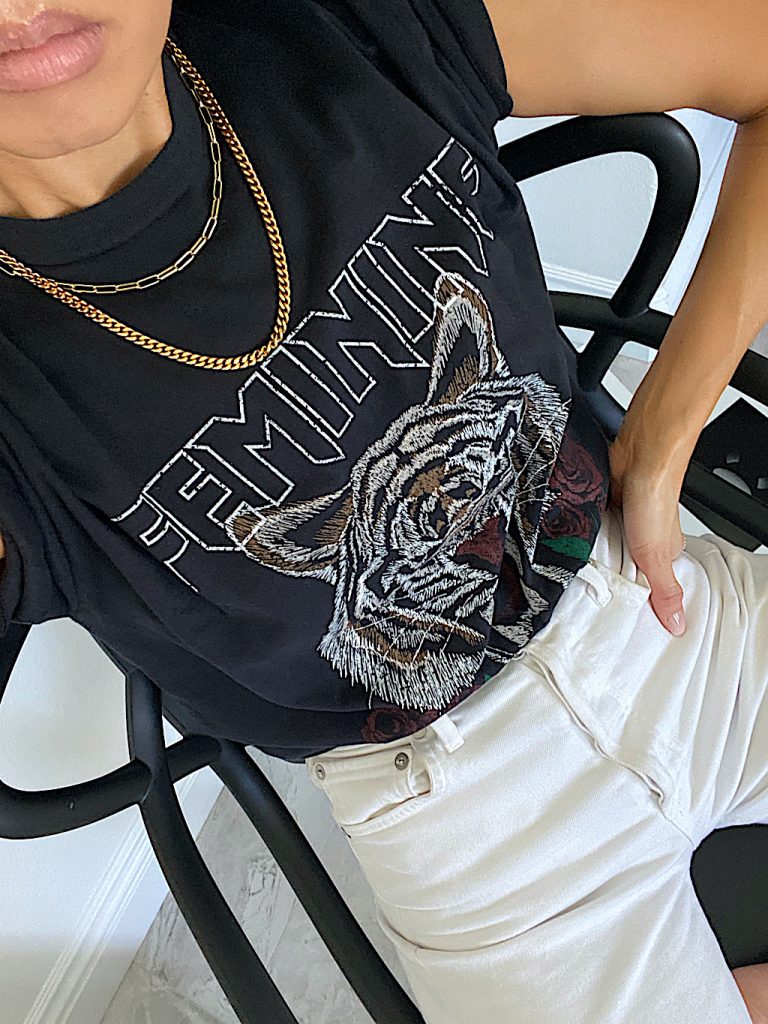 HOW I STYLE A TEE:
Roll up the sleeves for a more edgy look
Tuck into high waisted bottoms or knot the tee in front
Wear chunky, layered, gold necklaces over the tee
Throw on a blazer for a quick "work" look
Below are four other ways to style a graphic tee from my friends, @CharmedbyCamille, @Dana.Mannarino, @HillHeady, and @LouellaReese. Check out their Instagram accounts as well and give them a follow for more style inspiration!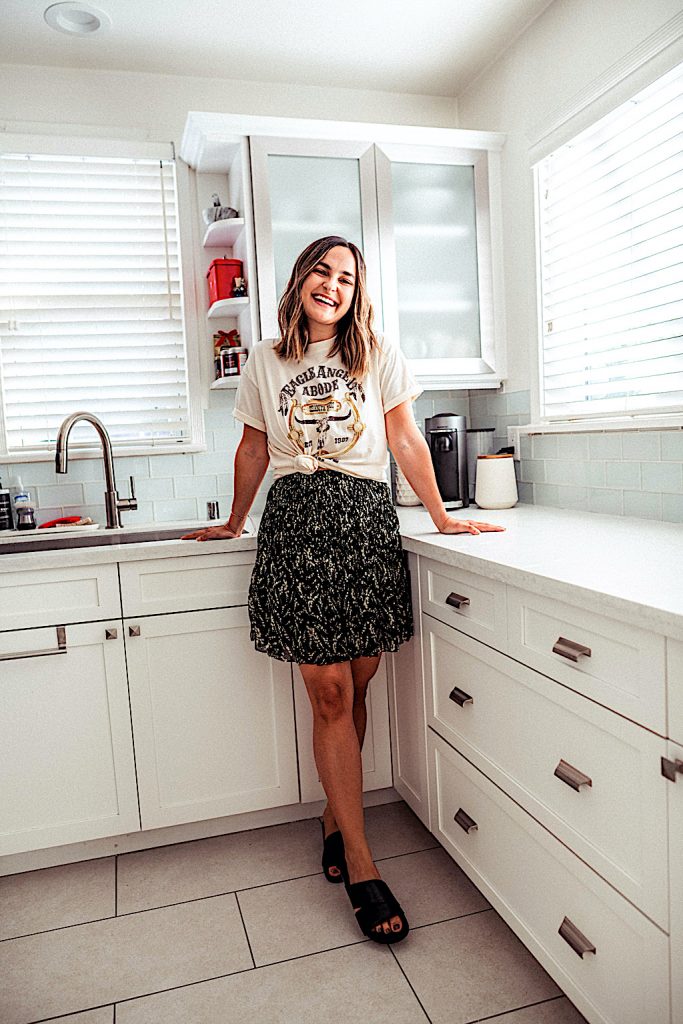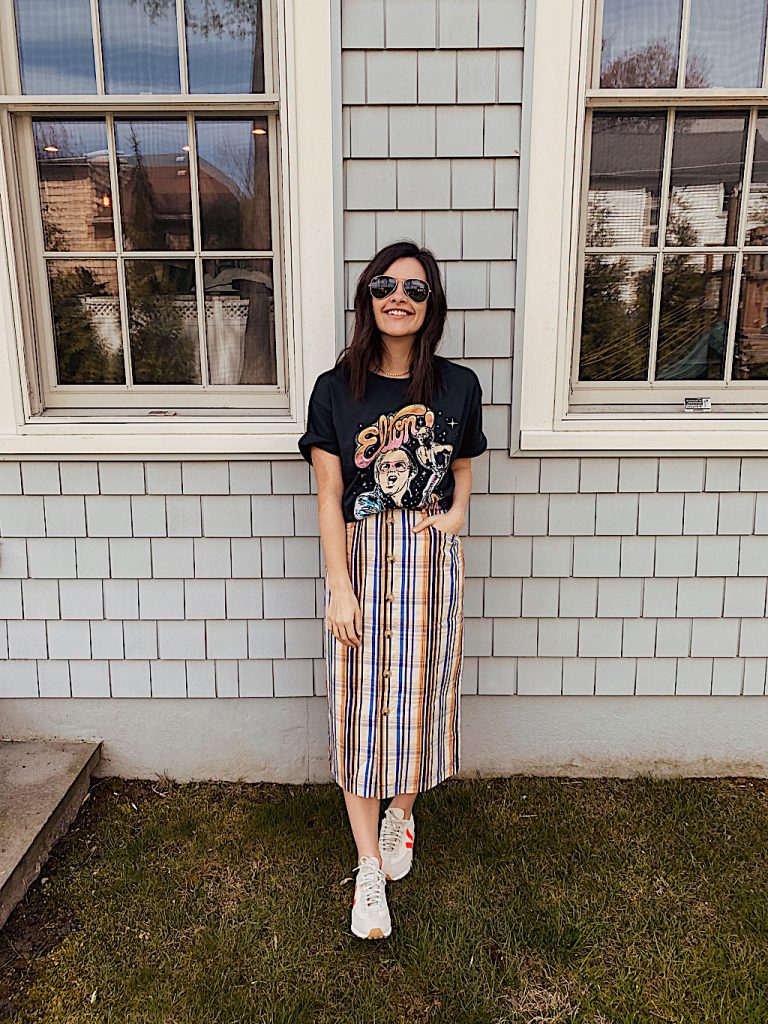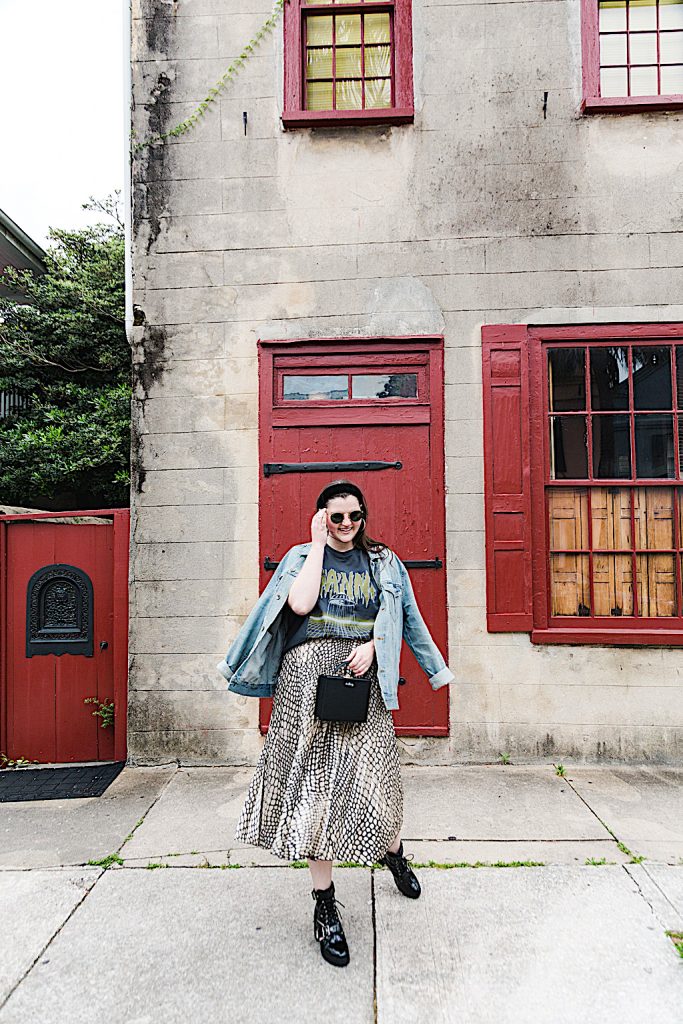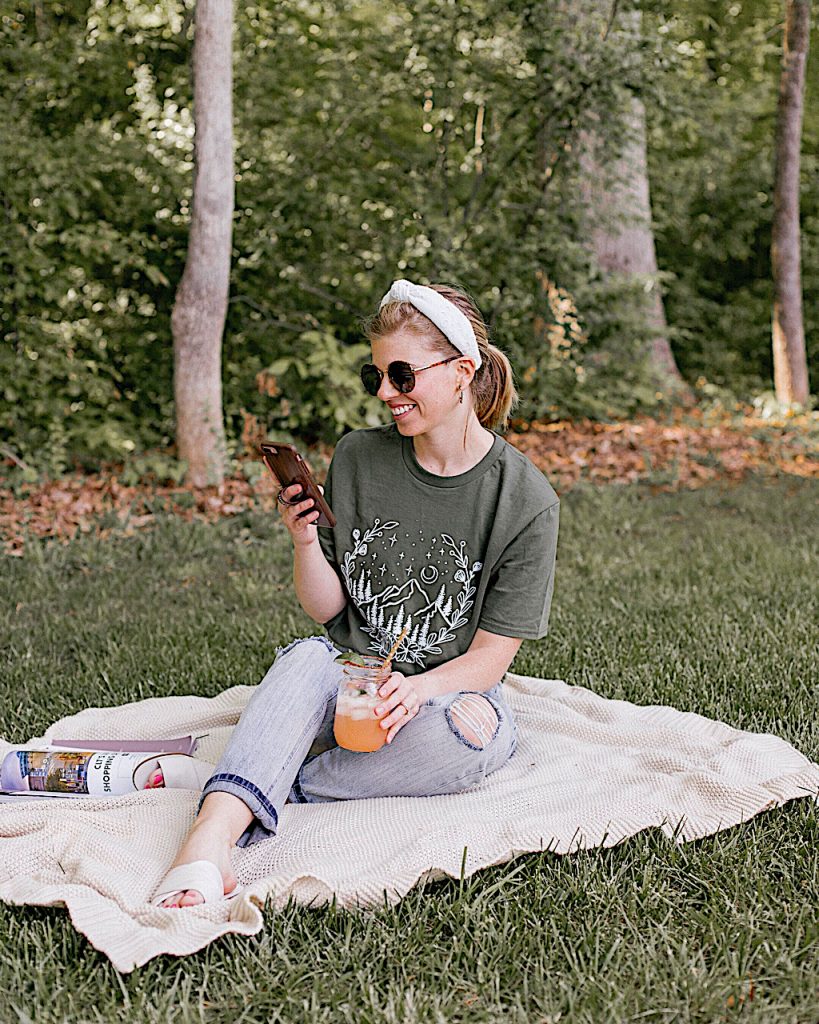 Here are a few of my favorite graphic tees:

Do you have a favorite graphic tee, please share below. Also, please let me know if you guys liked seeing different gals style a tee. I thought it was fun and something different so if you want to see more blogger collaborations like this, let me know in the comments below too!