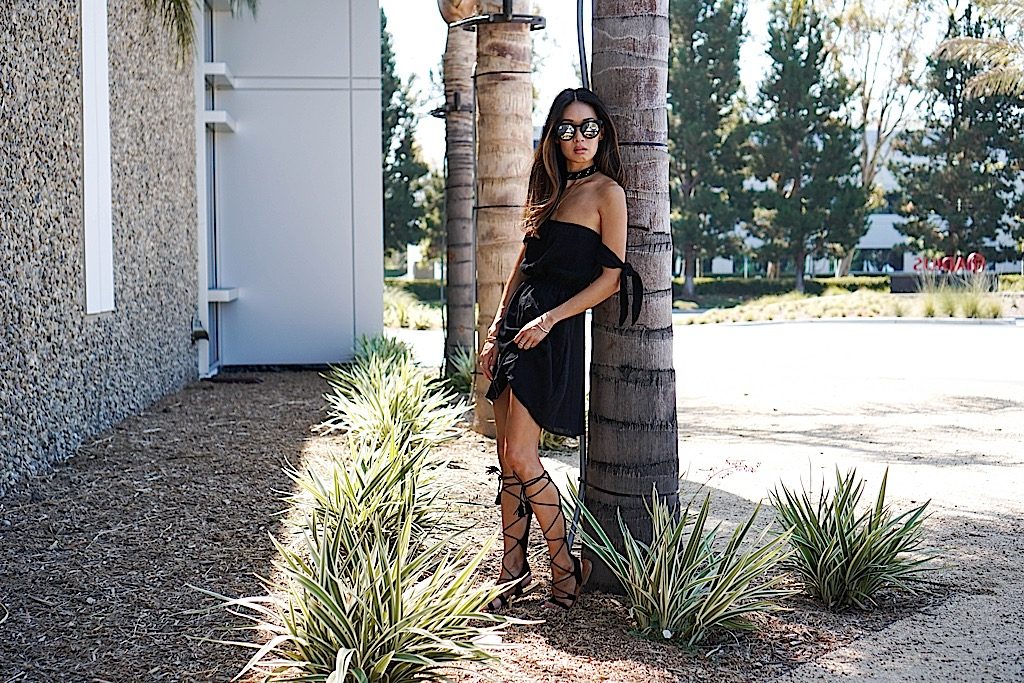 I always thought of myself as a city girl. I love the bustle of the streets, the cluster of high rises, the corner shops and cafes, and the modern, urban ambiance of it all. But getting married and having kids almost forces you to move to the suburbs for the tree lined streets, wide sidewalks, cookie cutter homes, and neighborhood watch. I can't complain since I am surrounded by parks, Costcos, and no traffic, but every now and then I curse the chain restaurants, mega malls, and home association rules. There is always that line, isn't there? The line between what you like and what suits you better.
When it comes to the bohemian style, I can't really say that I fit the mold. I completely admire and appreciate it on others and always wish I could pull it off, but when I try, let's be honest, I feel silly, like I'm not being me.
So can you combine what you appreciate and what works for you? Absolutely! This dress from ModLook 29 definitely gives off boho vibes, but it is also a dress I could pull off and make more my style. What I love about this dress is that it's easy. It's comfy, breezy, off the shoulder, so basically the perfect summer dress. You can dress it up or down and it also makes a great cover up for the pool or beach. To make this dress more edgy and less bohemian, I added a grommet choker, wrap cuff, and mirrored sunglasses for a more street style look. Instead of frolicking in the fields with this dress, I took it more urban and trampled around in these gladiator sandals amongst woodchips and bushes near an office park.
Living in suburbia but loving the city life, I realize that it doesn't necessarily matter where I live to express my style. I can be a city girl in a suburban town in what I choose to wear. And while location scouting has been challenging for my street style aesthetic, it has forced me to open my eyes and see the possibilities of certain walls, dumpsters, or garages to shoot my looks.
Is there a certain style that you like but don't think would work for you? I challenge you to try and find a piece and make it work in your own way!
// Key Pieces (scroll down for full outfit details) //
Bohemian Pieces | Flowy Dress and Gladiator Sandals
Urban Pieces | Mirrored Sunglasses, Edgy Choker, and Cuff
Style Tip | To take bohemian more street chic, avoid prints and color, add edgy accessories, and whatever you do, don't wear a floral crown.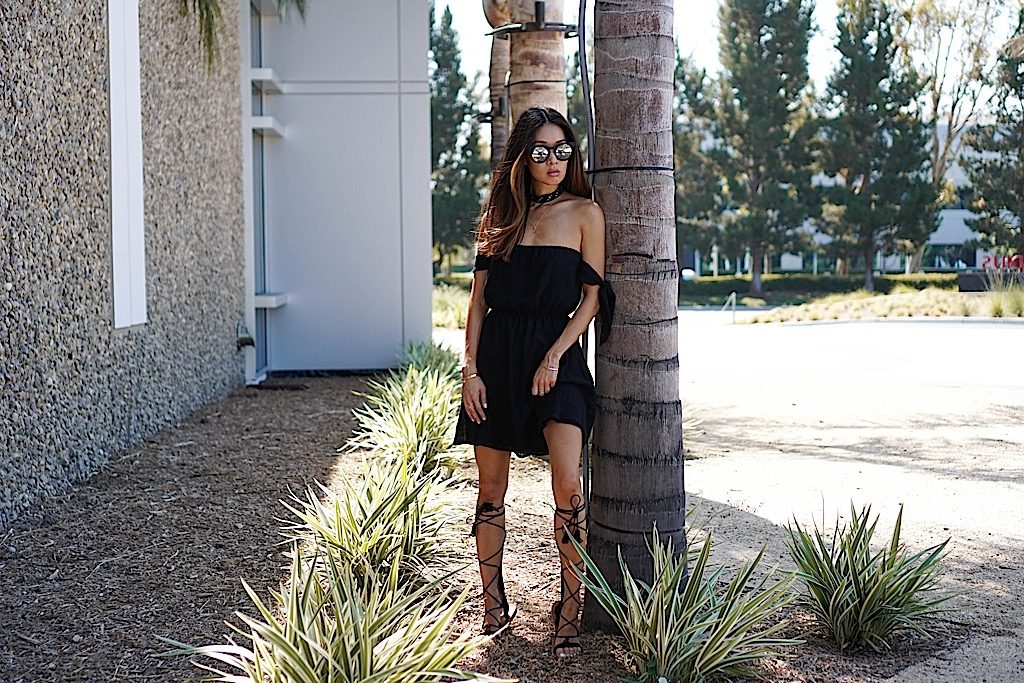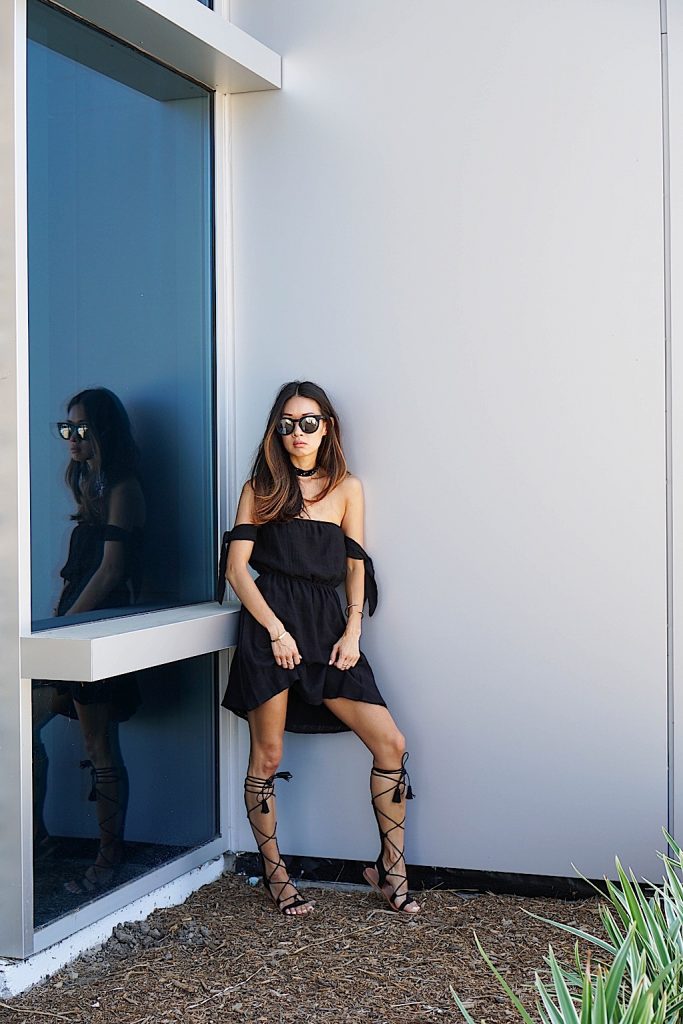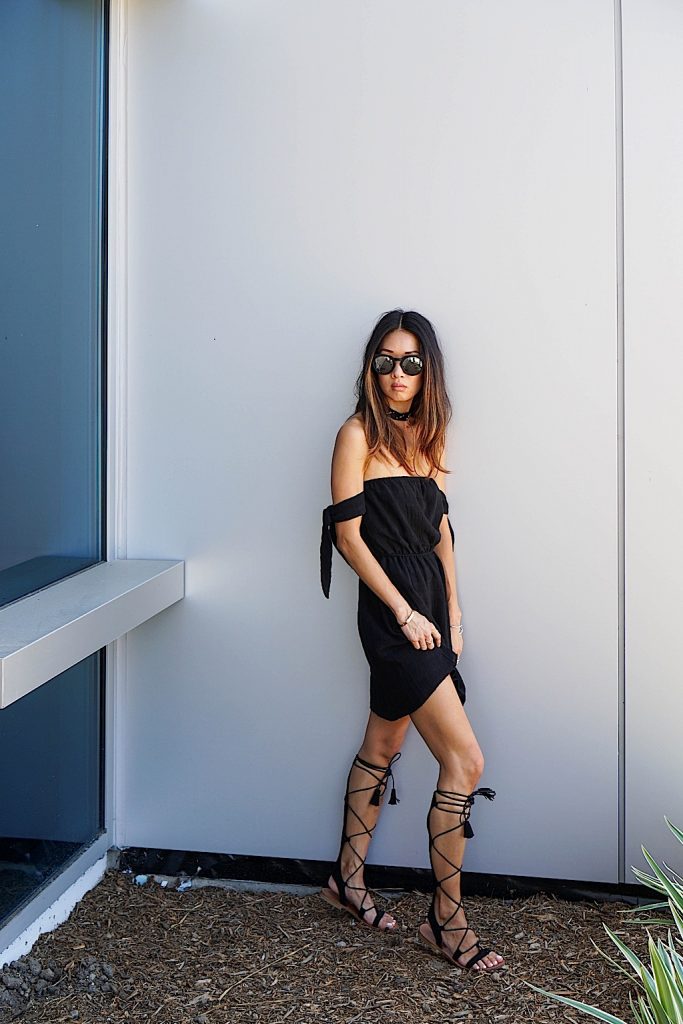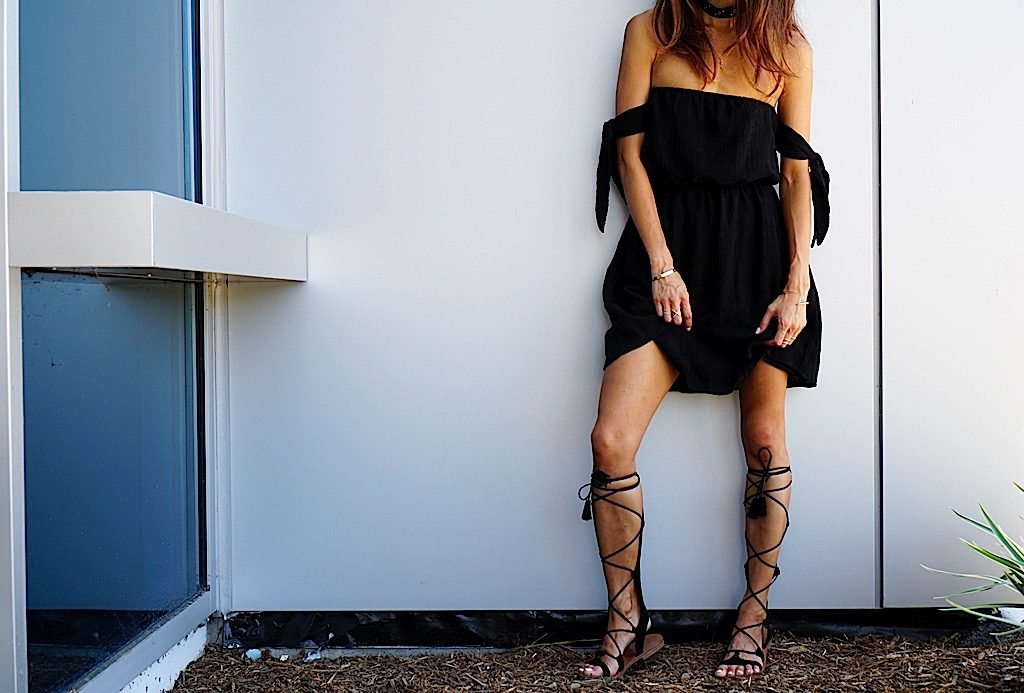 Dress | Modlook 29 similar styles here, here, here, here, and here
Choker | Dirrty Glam similar styles here, here, here, and here
Cuff | Mejuri other edgy styles here, here, and here
Sunglasses | Quay Australia similar styles here, here, and here
Shoes | M. Gemi (use code kong820 for $40 off your first purchase) similar styles here, here, and here