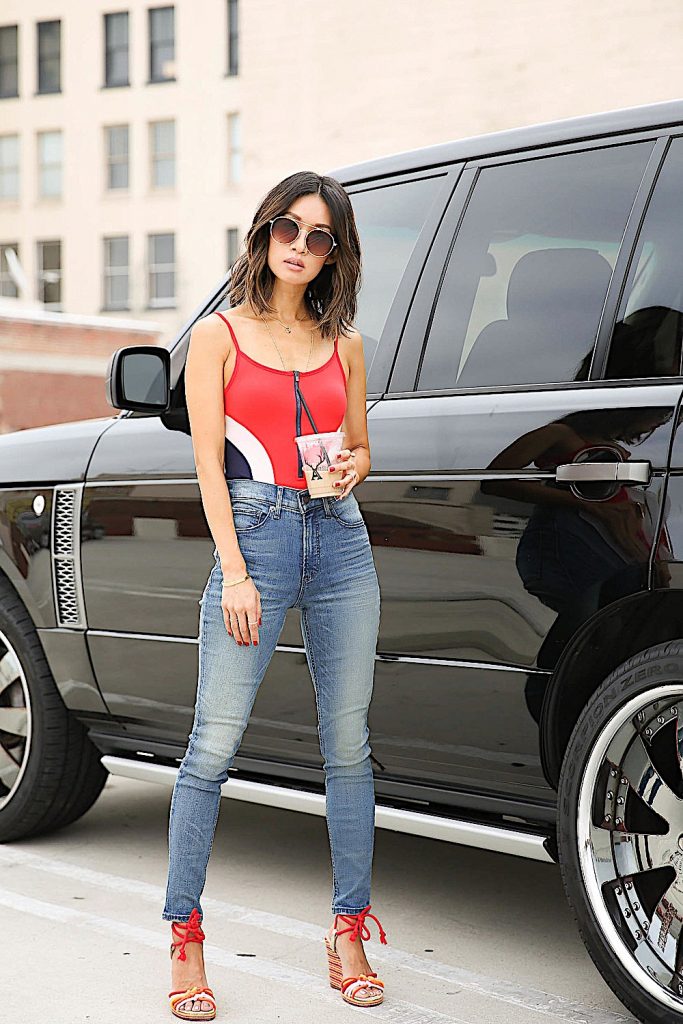 I spend a lot of time running around. A typical day for me involves getting my kids ready for school and dropping them off, running to the grocery store for necessities, working from home, and finding time to shoot content, write blog posts, attend events and meetings, and meal prep in between. This is the condensed version. You can only imagine with a busy lifestyle you need clothes that work with you. Denim has always been a go-to for me because it's classic, suitable for almost every occasion, and it can be styled up or down.
When I found out about Express's new line You + Express Denim: It's A Fit, I was ecstatic! Express has such an amazing line of denim from leggings, cropped, super skinny, vintage classic, high waisted…the list goes on and on. They have a huge range of denim for literally everyone and you can get a pair for any and every occasion.
So what would be my ideal fit? My ideal denim would fit for everyday movement. It would have some stretch so I could bend down to pick up my kids or run after them on the soccer field. My ideal denim would be high waisted to make my legs look longer. And finally, my ideal denim would come in petite sizes so I didn't have to hem them or pull some DIY cut hems to fit my 5'3" frame.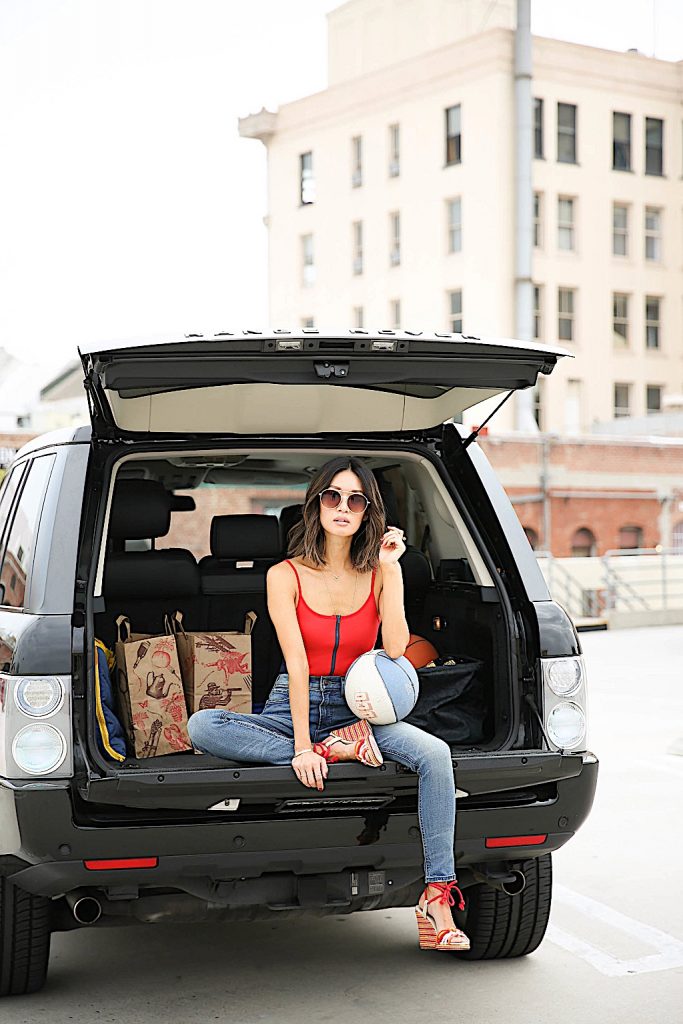 I found my perfect fit denim in these Express high waisted leggings. I love the ankle length, slightly raw hems, and the classic wash of these jeans. They also have that perfect amount of stretch which allows me to move easily from one activity to the next while still being comfortable. The major bonus is that these jeans come in petite (love that Express carries so many petite options).
With high waisted jeans, I love a good bodysuit for summer. This color blocked bodysuit complements the skinny fit of these jeans with added sporty, retro vibes. And nothing completes a look like a fab pair of sunglasses. These gold rimmed sunglasses have been my summer go-to because they are light weight and I love the hip, tinted lenses.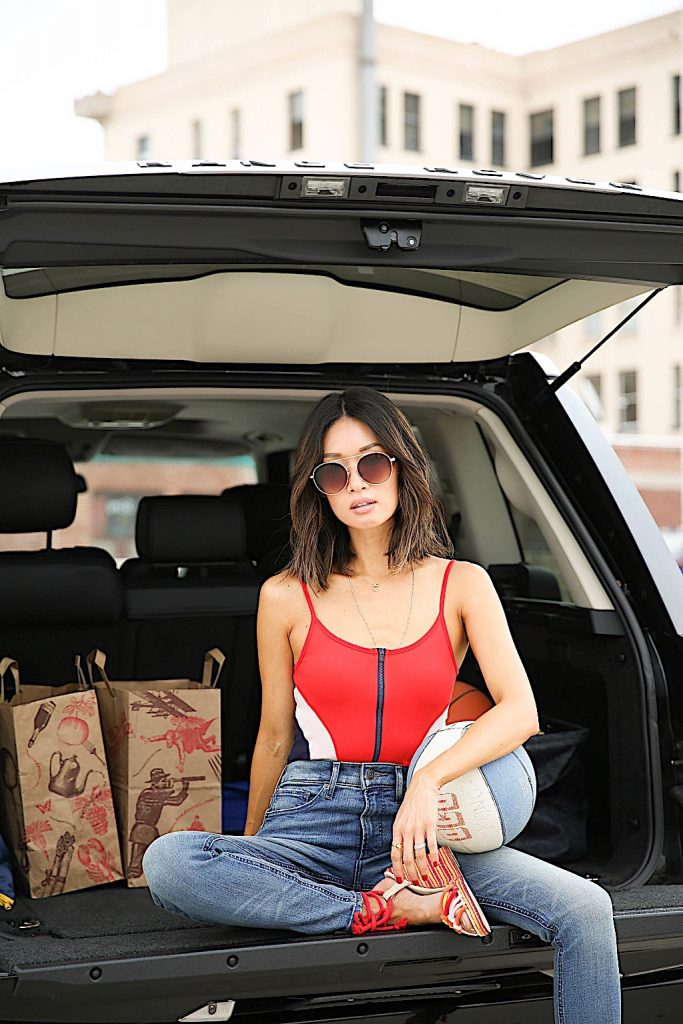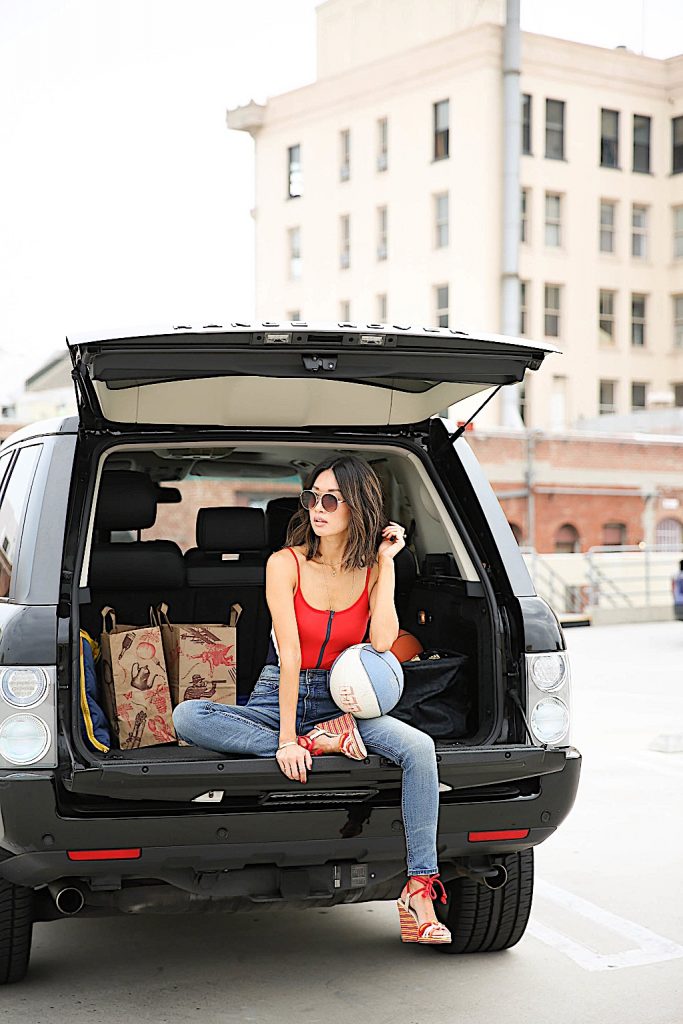 So whether I am on mommy duty bending down to pick up basketballs or being a blogger at an event, these jeans are my perfect fit. If you haven't checked out the new You + Express Denim: It's A Fit line, check it out. I guarantee you will find not only one perfect fit for you, but several!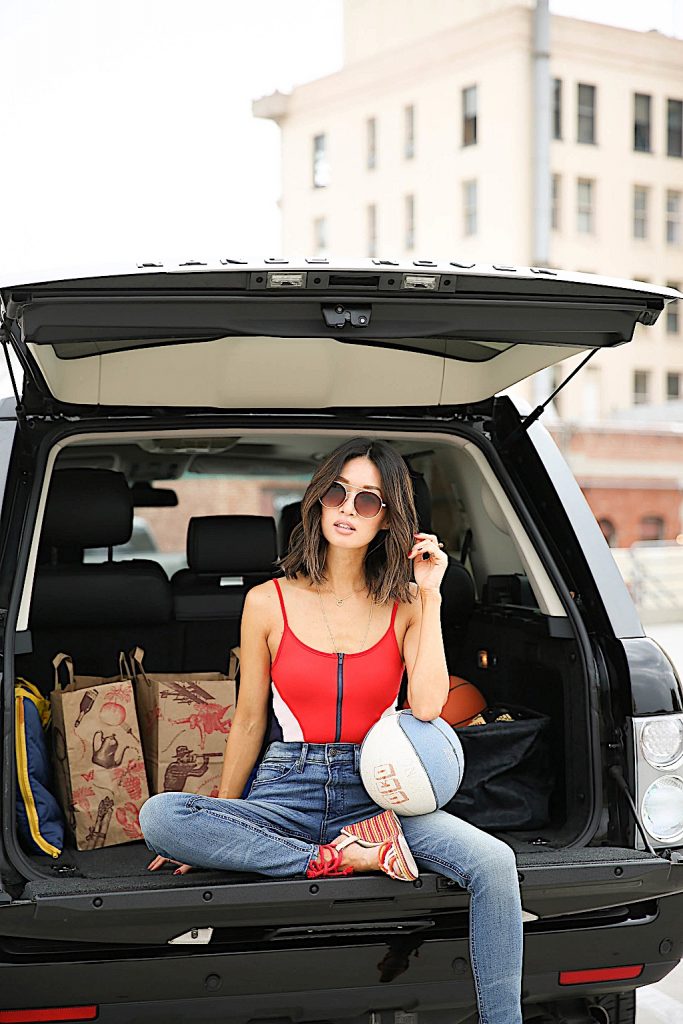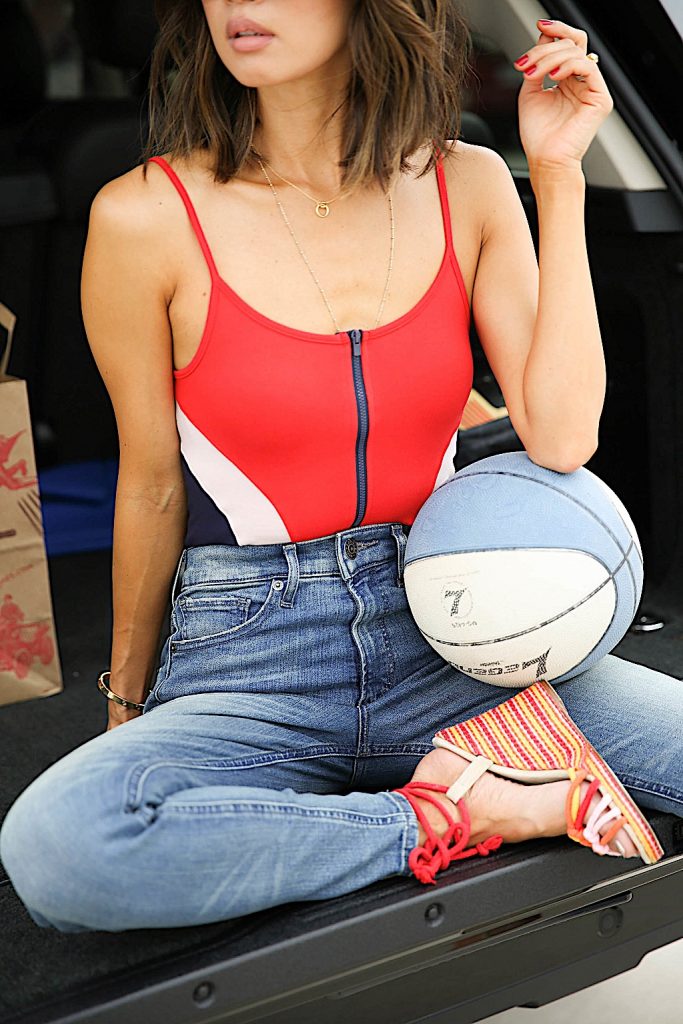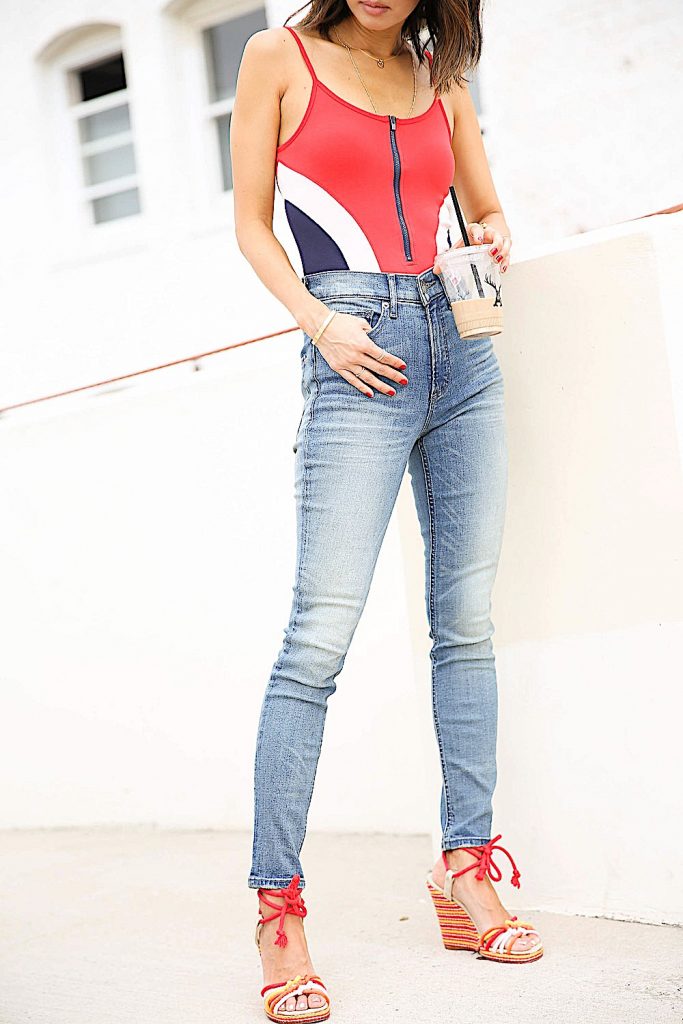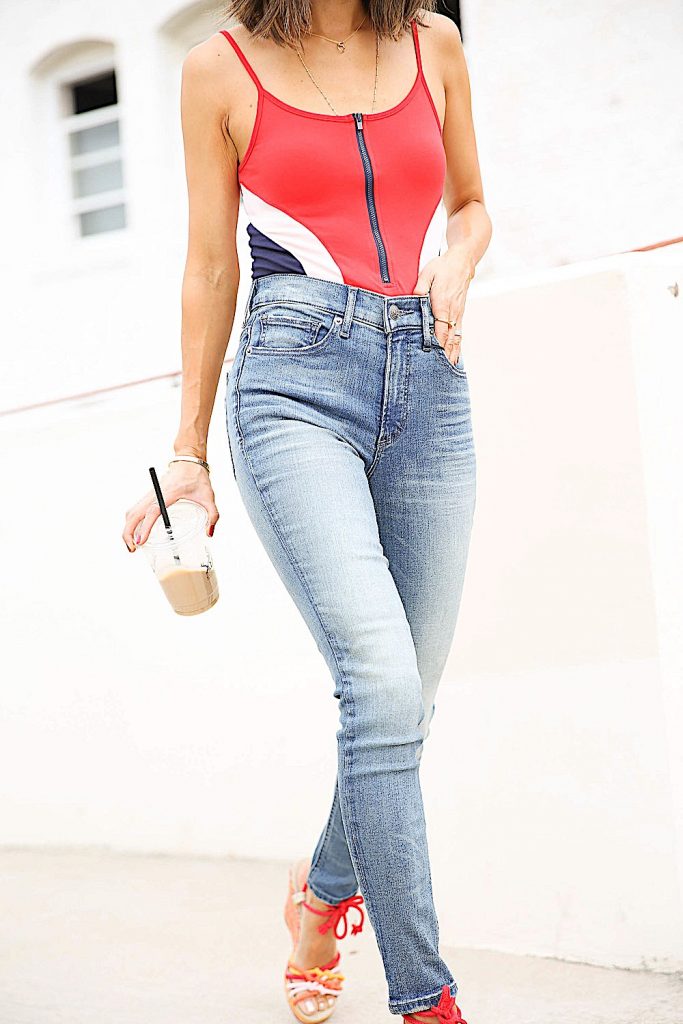 Top | Express
Jeans | Express
Sunglasses | Express
Necklace | similar style Express

Special thank you to Express for partnering on this post.