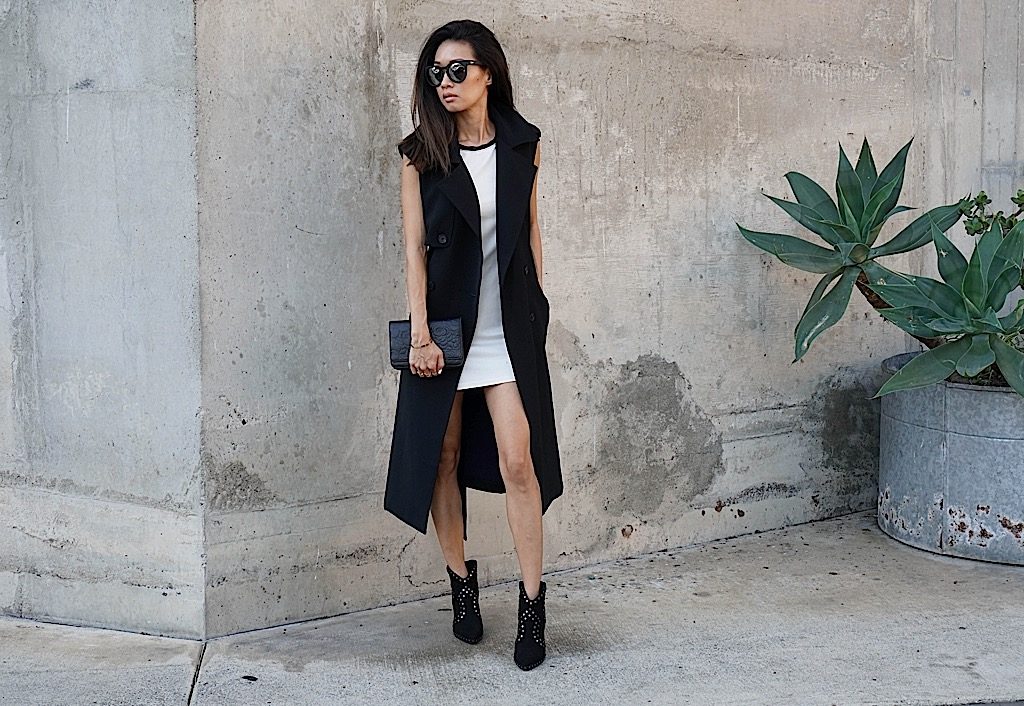 Two things I am a huge fan of – versatile pieces and statement pieces. My typical look is created with basics, then layered with one or two statement pieces (usually a jacket, shoes, or a bag) to complete the outfit. And if a piece can be worn or styled in at least two different ways, I consider that a major win for my closet.
This beautifully, tailored, sleeveless, Marceline trench from Zelle Studio commands attention with its clean silhouette and minimal style. I came across Zelle Studio and instantly fell in love with the UK brand. They believe in creating timeless, essential pieces for a modern wardrobe. What is unique about Zelle Studio is that they produce a core collection and also add seasonal pieces that are never repeated once they are sold out. I love this concept because not only does it foster less waste, it also fosters an exclusivity appeal to their customers (kind of like Chanel and their seasonal bags – like if you don't get it now, you will miss out). Because Zelle Studio produces mini collections throughout the year, their attention to detail, quality, and meticulous designs are evident in all of the pieces they sell.
This classic, trench gilet is chic, yet makes for a major statement. I love that it can be worn multiple ways as a vest dress or as a jacket layered over a sweater or tee. The material is thick and of high quality and the inside lining is navy, a nice, subtle contrast to the black vest. It features a sharp collar which I like to pop up for a more chic look, two pockets which are always a bonus for me, and the side trench vent makes for a subtle, but tailored detail. This vest is one size fits all at a UK 8-12, but surprisingly it fits me quite well and I am usually a UK size 2-4. I like that the trench has room in it so that it can be thrown over layers for the colder months.
The Marceline Trench is a perfect must-have piece for fall and winter and definitely one you will continue to reach for in your closet. This trench is one of their seasonal pieces, meaning it won't be remade once it is sold out, so get it while you can! If you're like me and enjoy classic and chic pieces that also timeless, you have to check out this trench gilet and the many other amazing collections that Zelle Studio has to offer.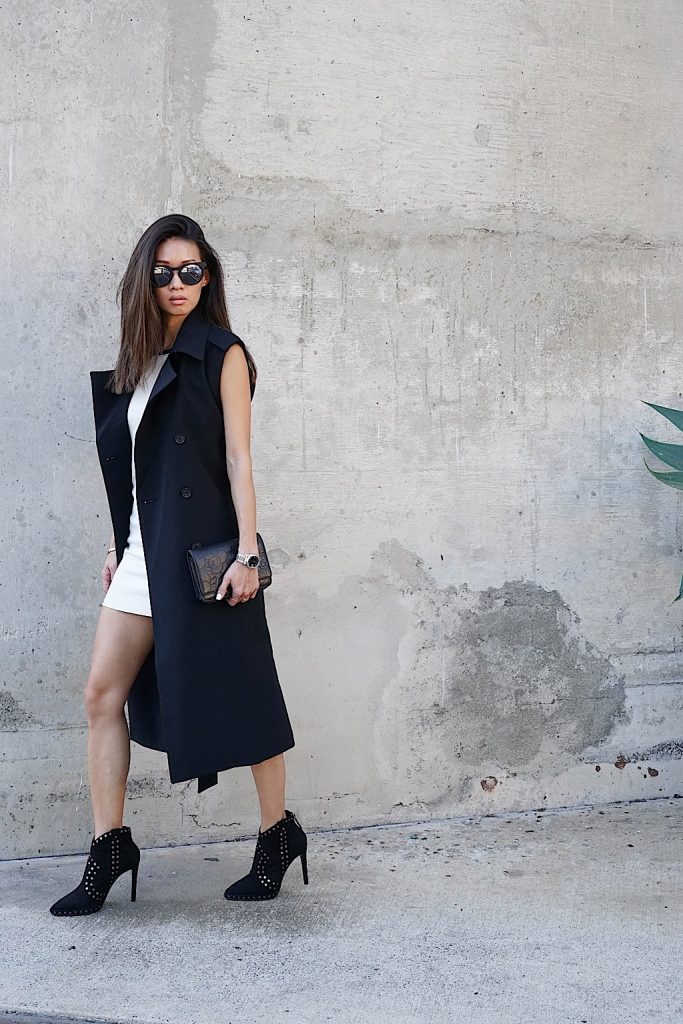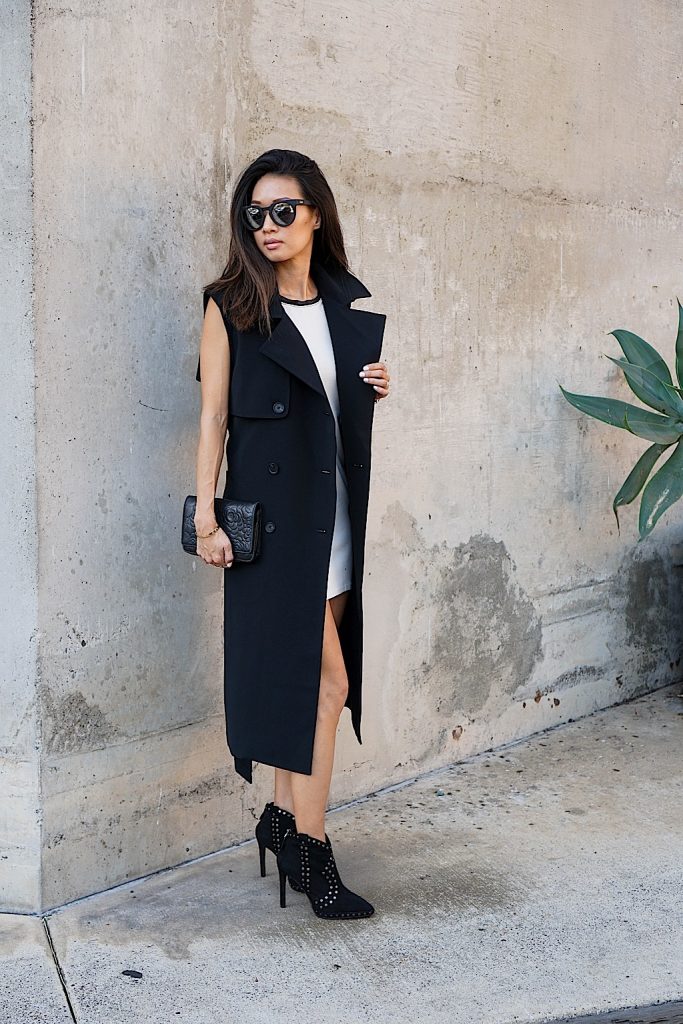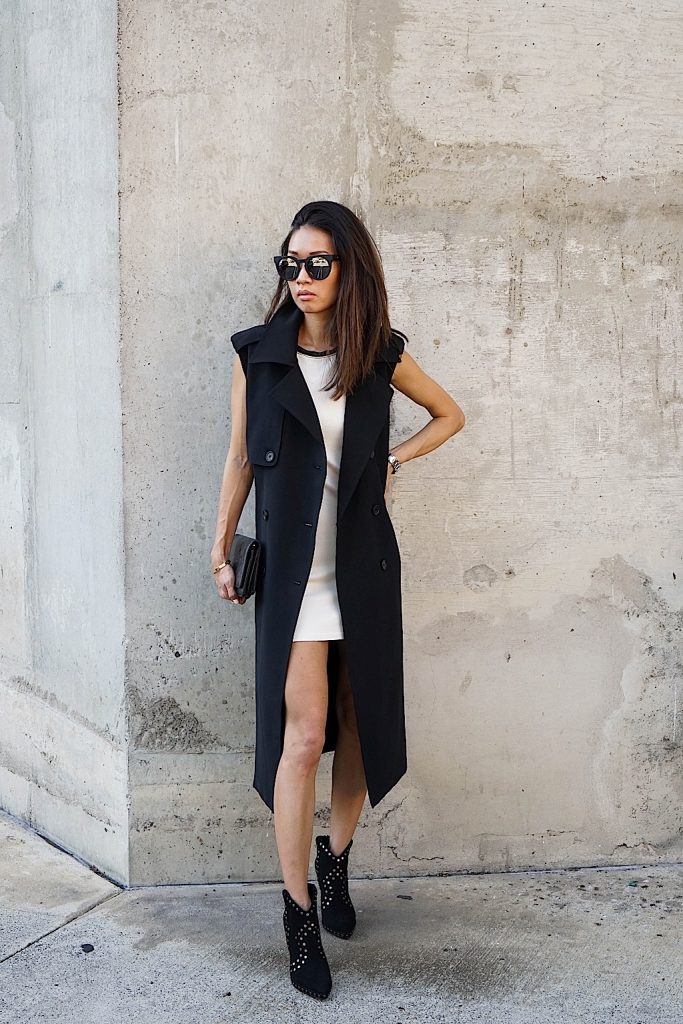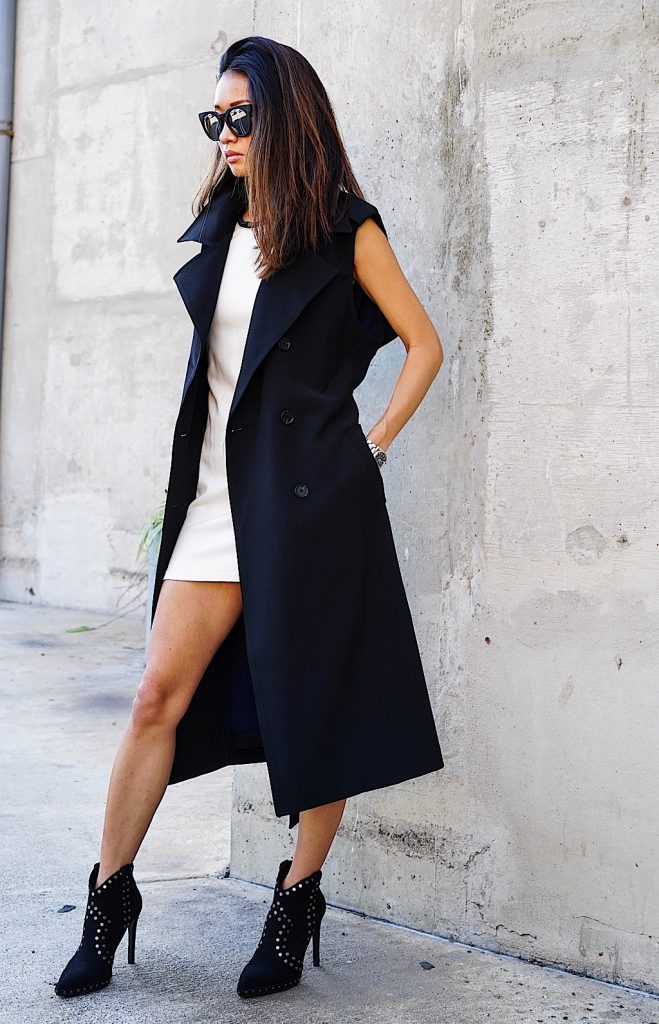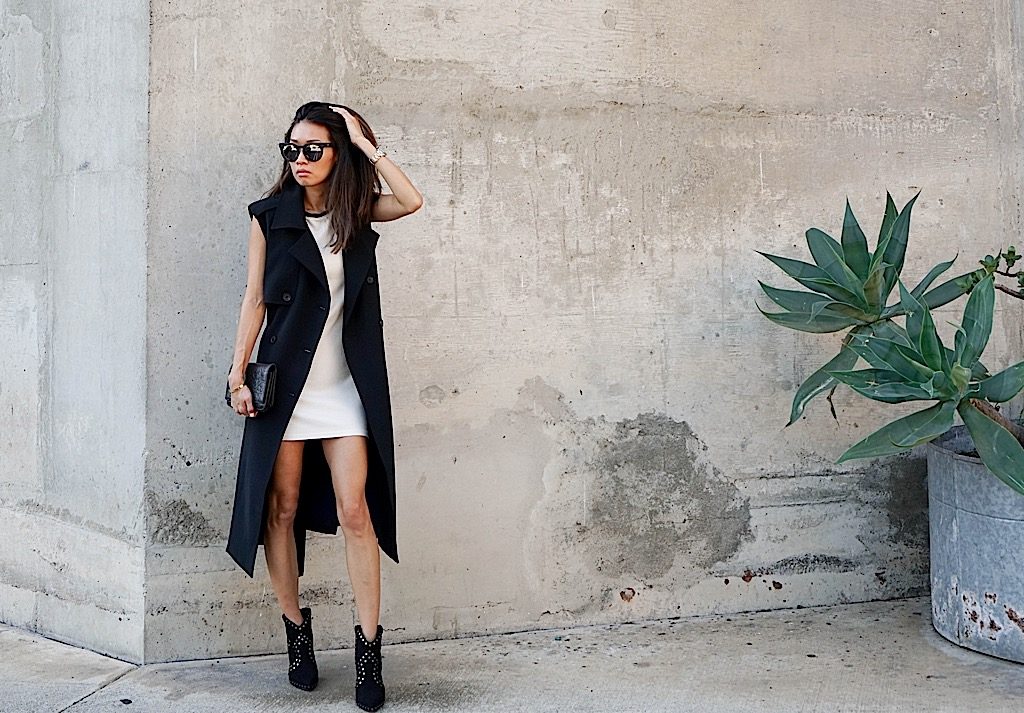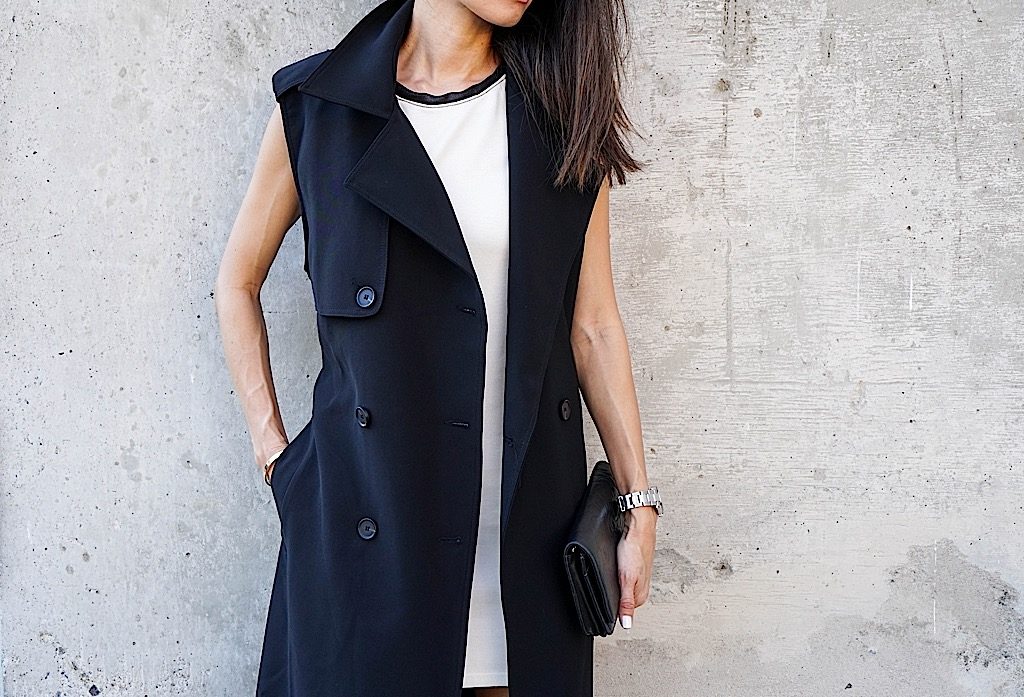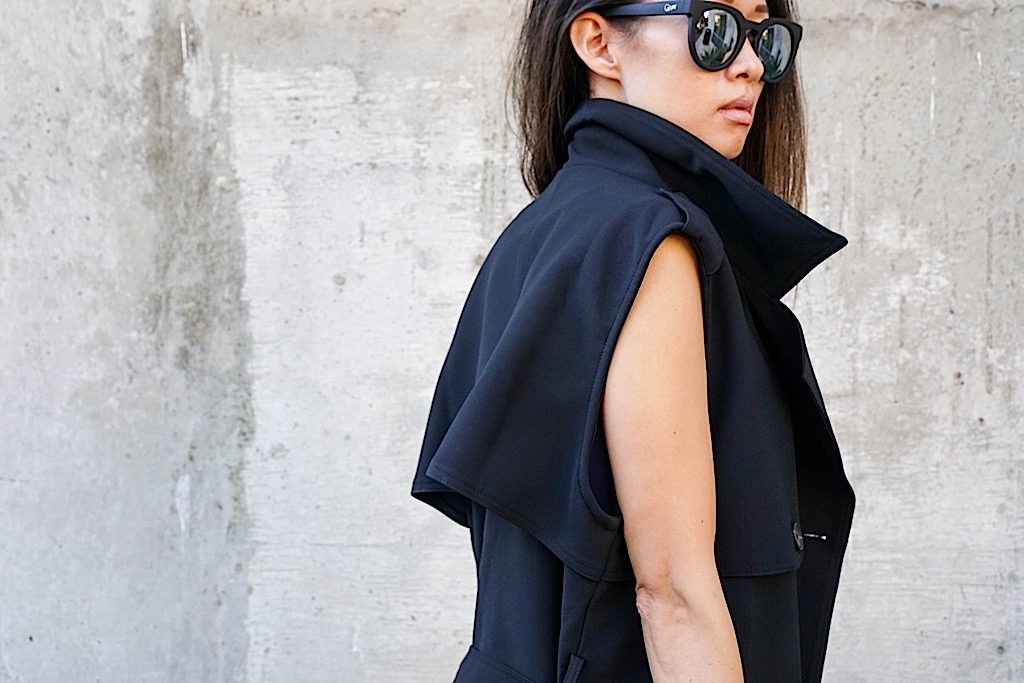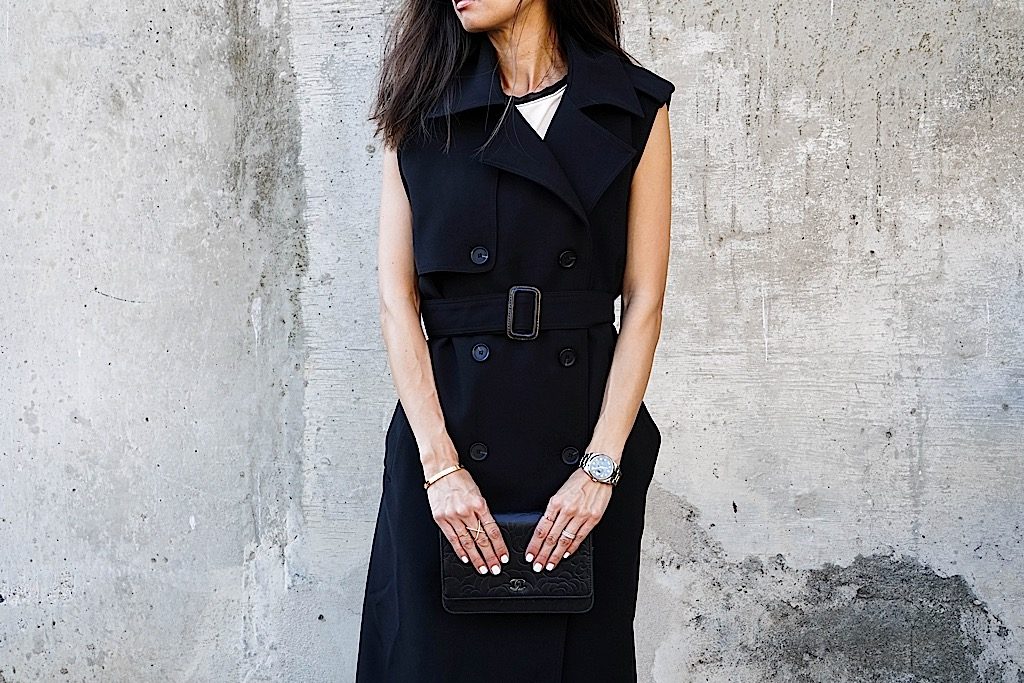 // Below are some of my favorite pieces from Zelle Studio //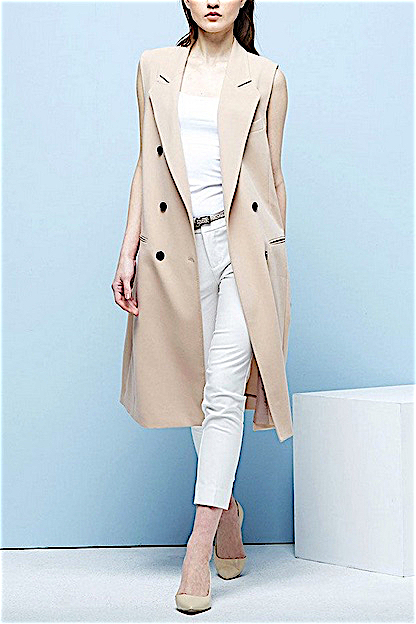 Lauren – Sleeveless Double Breasted Coat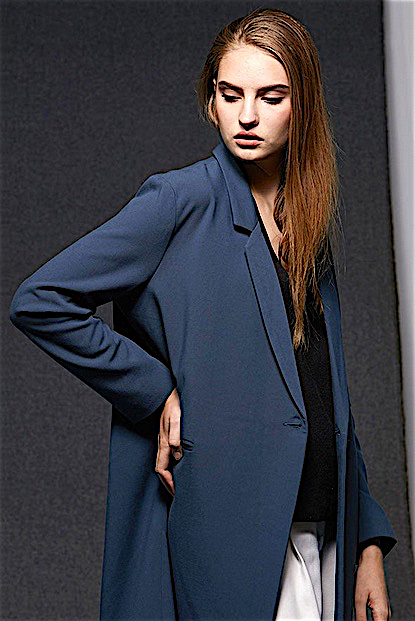 Niamh – Coat with Narrow Lapels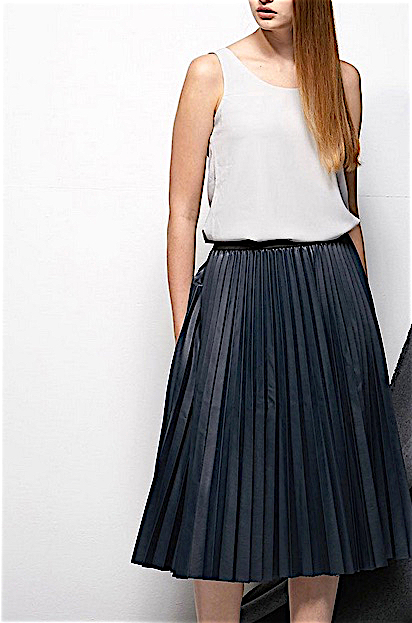 Bibi – Faux Leather Pleated Skirt
Thank you Zelle Studio for sponsoring this post. All reviews, styling, and thoughts are my own.