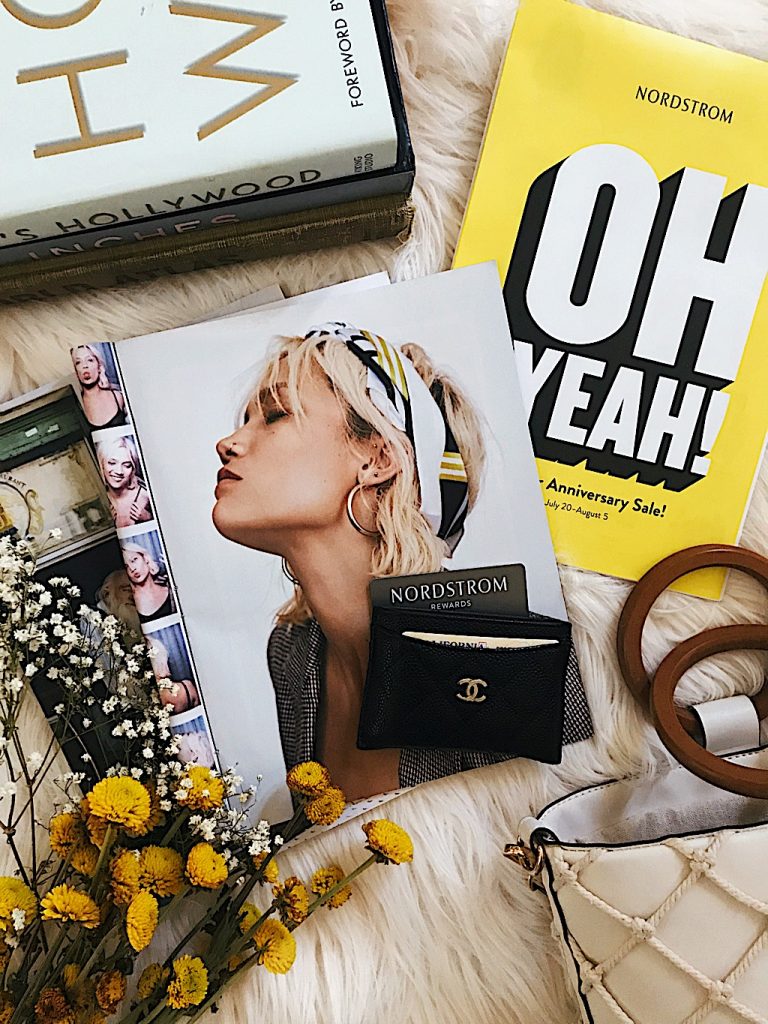 Unless you've been living in a dark room somewhere or under piles of laundry, the biggest Nordstrom sale of the year is going on and people are going bonkers! I am not usually a big sale person and I do almost all of my shopping online, but the Nordstrom Anniversary sale is definitely one of those that I look forward to every year. The reason being is that it's not off season stuff, it's new stuff that is discounted before the season begins and once the sale is over, the same exact item is literally back at full price!
I went online, made my picks, added them to my cart, and checked out. Honestly, I wasn't too impressed with the sale, and most of what I picked are basics like jackets, denim, and graphic tees that I will wear all the time. What I was surprised about was all the beauty stuff. I didn't want to overwhelm you with too many options, so this post is dedicated to the clothes, shoes, and accessories (beauty to be posted soon).
Please note that these are not picks that I think you want, these are things I WANT and I actually PURCHASED. So if you like what I picked, this will save you about two hours in browsing online or probably 3 hours in the store. Also note, things are getting sold out asap, so the earlier you shop the better. And I'm not just saying it, it's totally true. Don't regret it, shop early.
Let me know if I missed anything and what you love from the sale so that I can snag them before they get sold out.