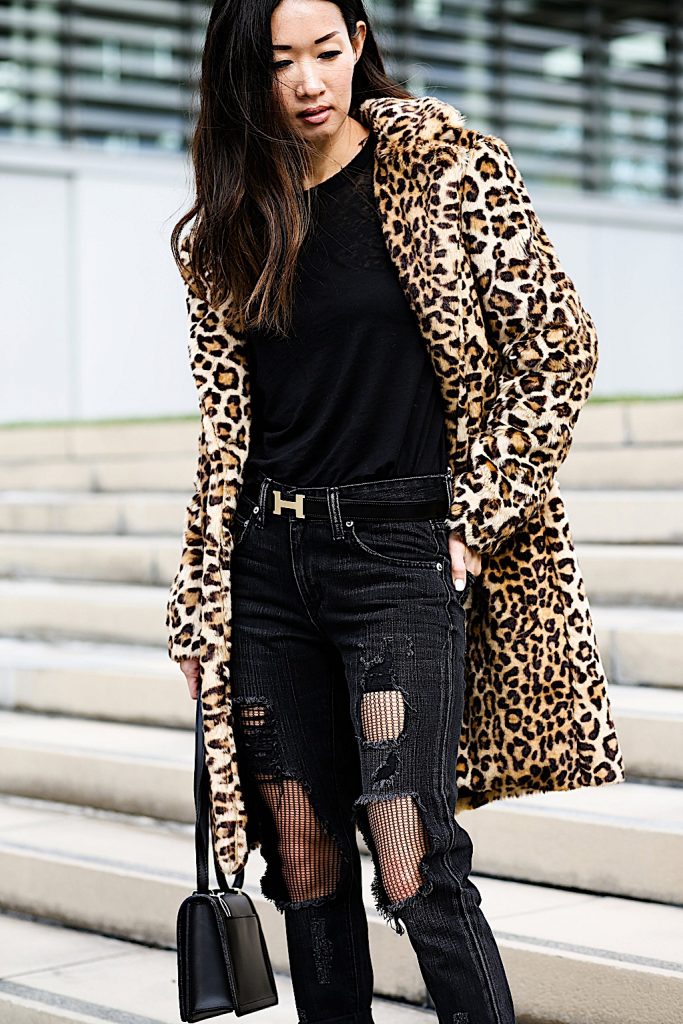 When I think of animal prints I think fierce, fabulous, and untouchable. Animal prints have been popular for many reasons. In the past, animal prints were typically expensive and thought of as exotic, symbolizing status and wealth. These days many animal prints are made of faux fur and are accessible to everyone. While animal prints are statement pieces, we see them every season because they're like neutrals and can be worn with just about anything.
As much as I love faux fur, this was my first leopard print coat purchase ever. I got this on sale from Zara (sold out now, but I've linked very similar styles below) and haven't stopped wearing it since. While I own a pair of leopard print booties, I hadn't purchased a leopard coat until now simply because I thought that the print would be too bold for me. Now having two leopard pieces in my wardrobe, I've don't know why it took me so long to get on the leopard trend. To me, leopard print is the ultimate statement piece – like a red lip. It's classic, chic, and instantly elevates an outfit.
While you will most likely never see me in a red lip, you will definitely see me in a leopard print. When I wear animal print, it's usually with a monochrome outfit (a statement piece shouldn't compete with other statement pieces so it's best to keep the rest of the outfit basic or minimal). For this all black look, I chose the leopard coat to tie together the different elements of the distressed tee, the ripped jeans, and fishnet tights.
You may not be ready to take the leopard plunge with a coat, but I've put together some other leopard pieces from a subtle scarf or shoes to a full leopard dress to keep in your closet and pull out anytime you want to make a statement. Lucky for you, many of these items are on sale so grab them now. As I said, leopard print comes back every single year so purchase it now while it's on sale, wear it for a few more weeks, then bring it back out next winter!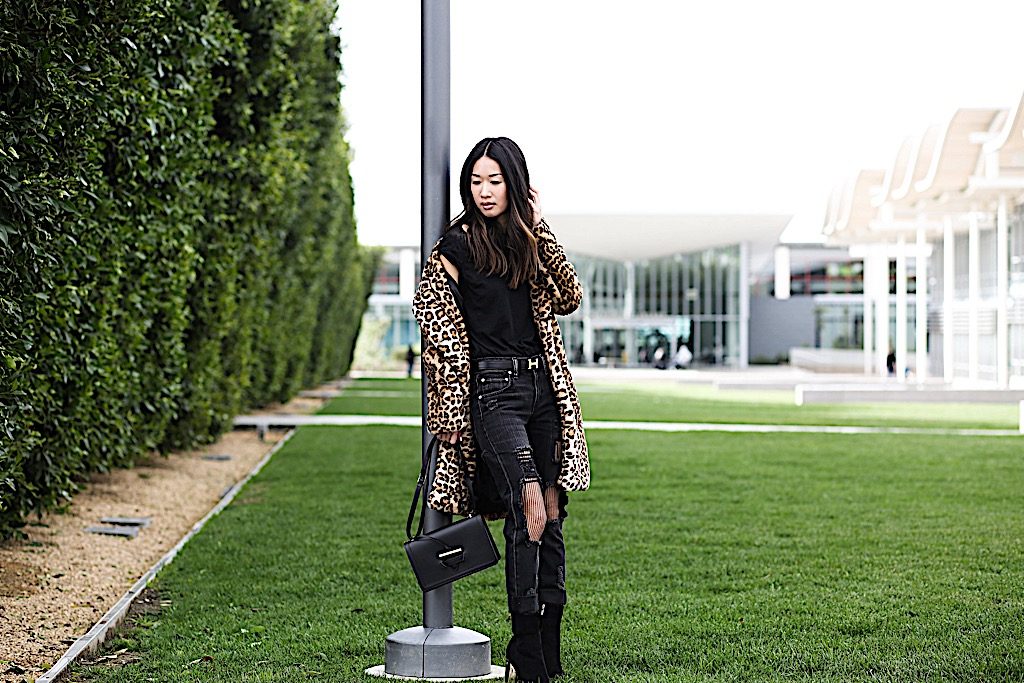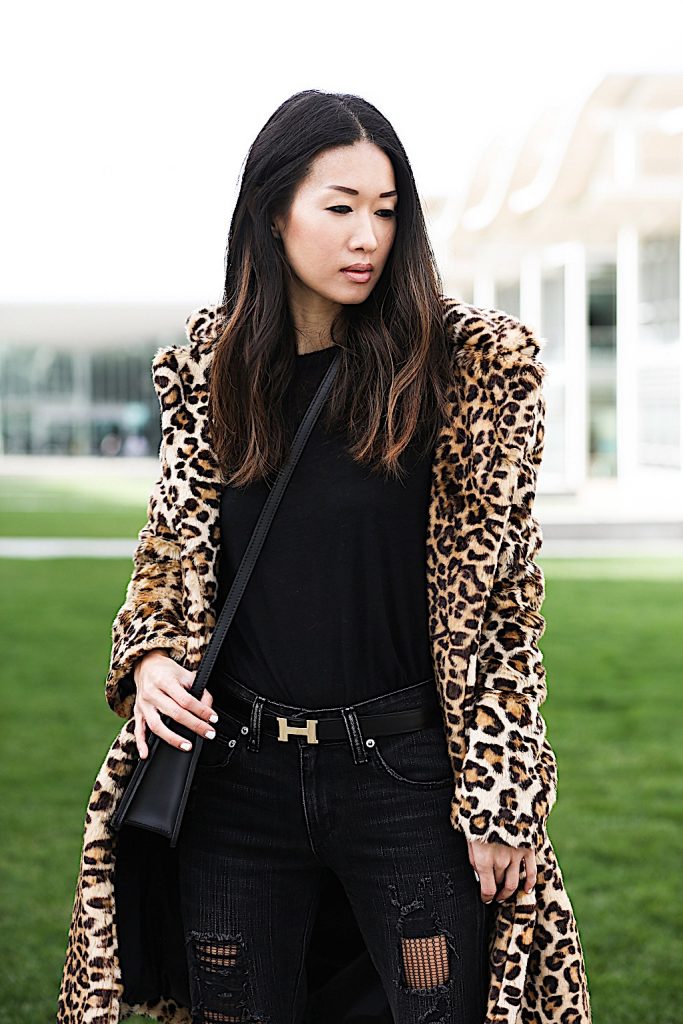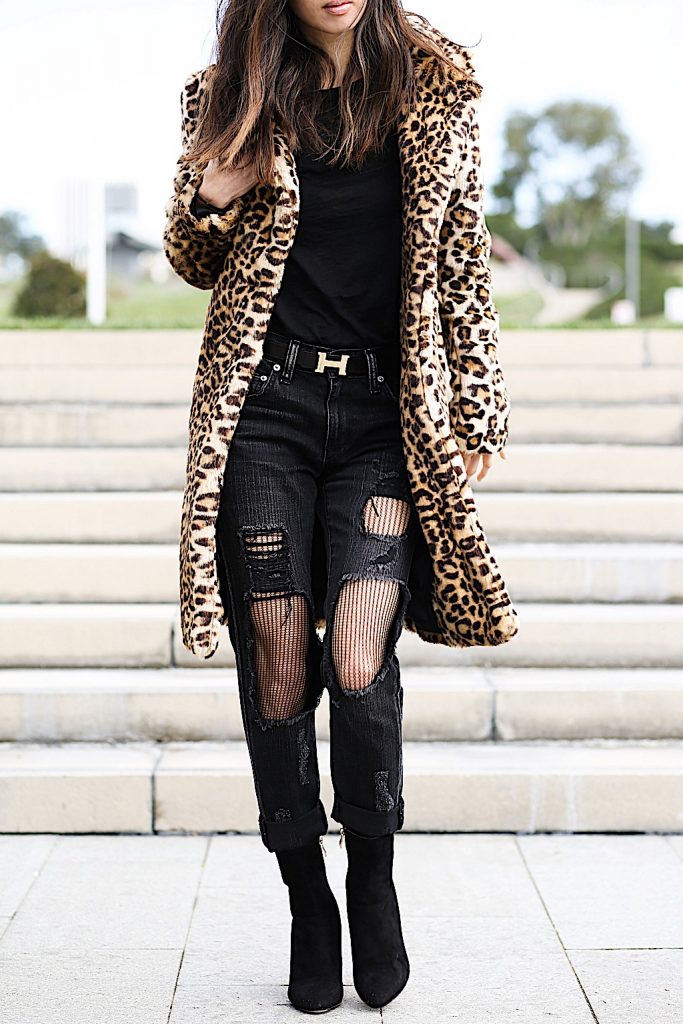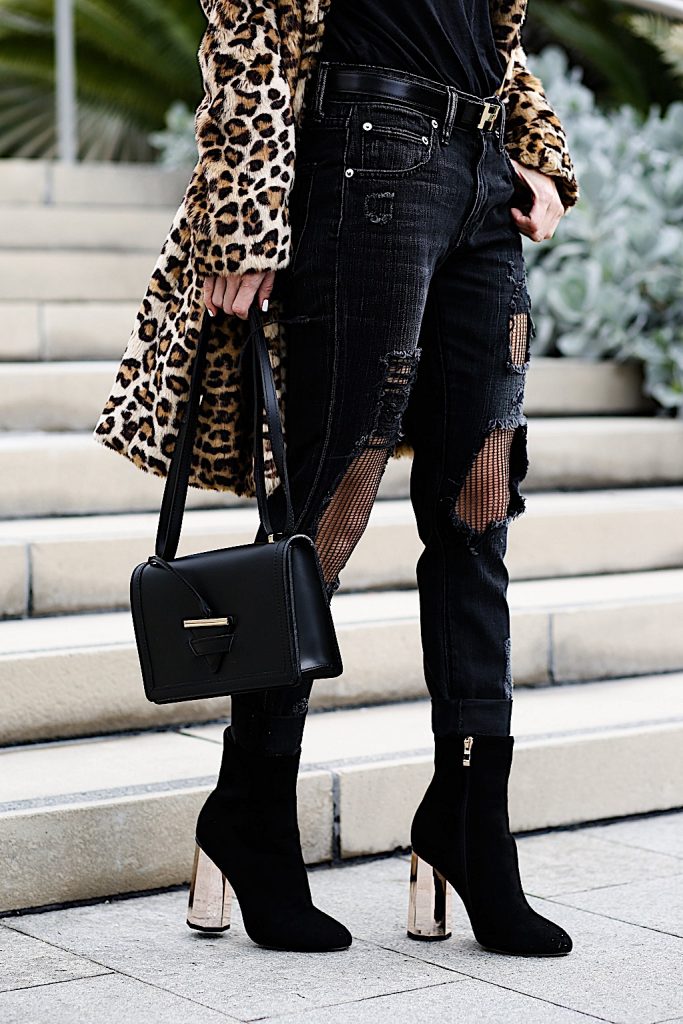 Coat | Zara (sold out) similar items here, here, here, here
Tee | Chaser Brand (sold out in black) in white here and similar here
Jeans | Lovers + Friends similar items here, here, and here
Belt | Hermes similar items here and here
Stockings | Nordstrom
Boots | Old similar items here, here, here, and here
Bag | Camelia Roma similar style here

A few leopard pieces to start collecting now: