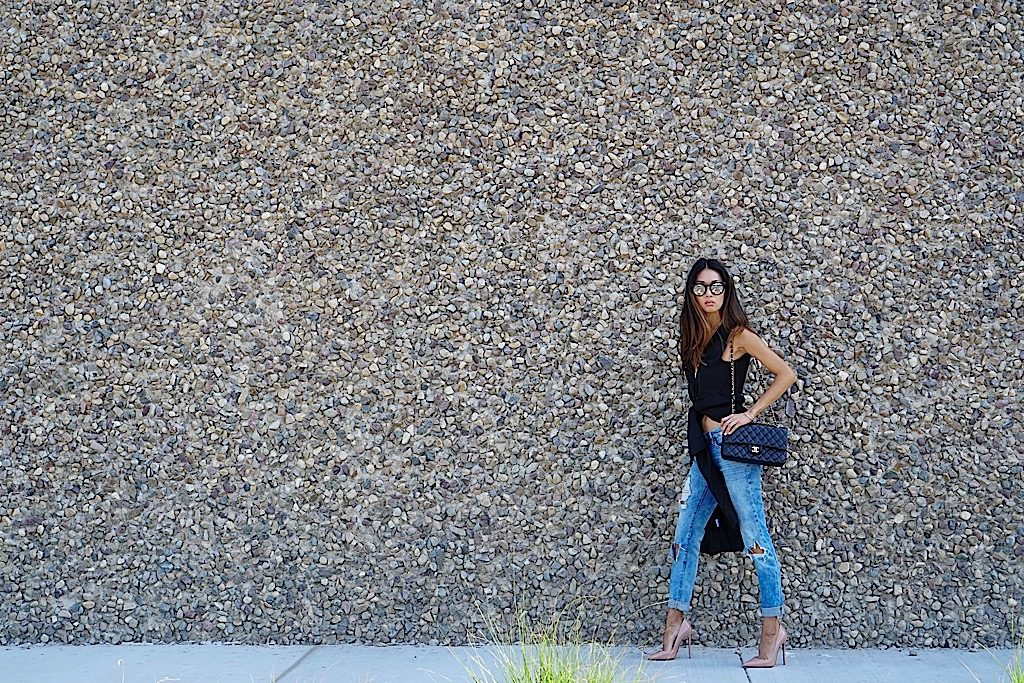 I've said this before, but one of the best things about blogging is discovering new brands from all over the world. I recently came across a newly created Scandinavian line, Too Damn Expensive, and fell in love with every single piece in their collection. Talk about such unique and tailored pieces that just flow so beautifully. It's like art in movement. Everything is black, minimal, and deconstructed with various hemlines (totally my cup of tea). If I could, I would've taken the entire collection, but I limited myself to two pieces and have been wearing them nonstop ever since.
The first piece that stole my heart was this gorgeous, fitted jacket. I love the different hemlines and the sleek and luxurious feel. I would definitely wear this with cut-offs as I did here, but could also wear them with skinny jeans, over a jumpsuit or palazzo pants, or a dress…the possibilities are endless.
The other piece I chose was a sleeveless, wrap vest. You know I am a huge fan of multifunctional pieces and this silk top is no exception. This top can be worn knotted (as a wrap top) or open (as a vest) and both looks make such major statements. The long side ties make for the perfect statement belt and adds so much dimension to the outfit. If there is an asymmetrical hem I'm typically sold just because it makes for a more interesting outfit.
This jacket and top and every other piece from Too Damn Expensive are tailored to let your creativity flow. You can wear anything from this collection multiple ways and transform the fabrics to your unique style. And don't let the name fool you, the collection is not Too Damn Expensive it's just Too Damn AMAZING!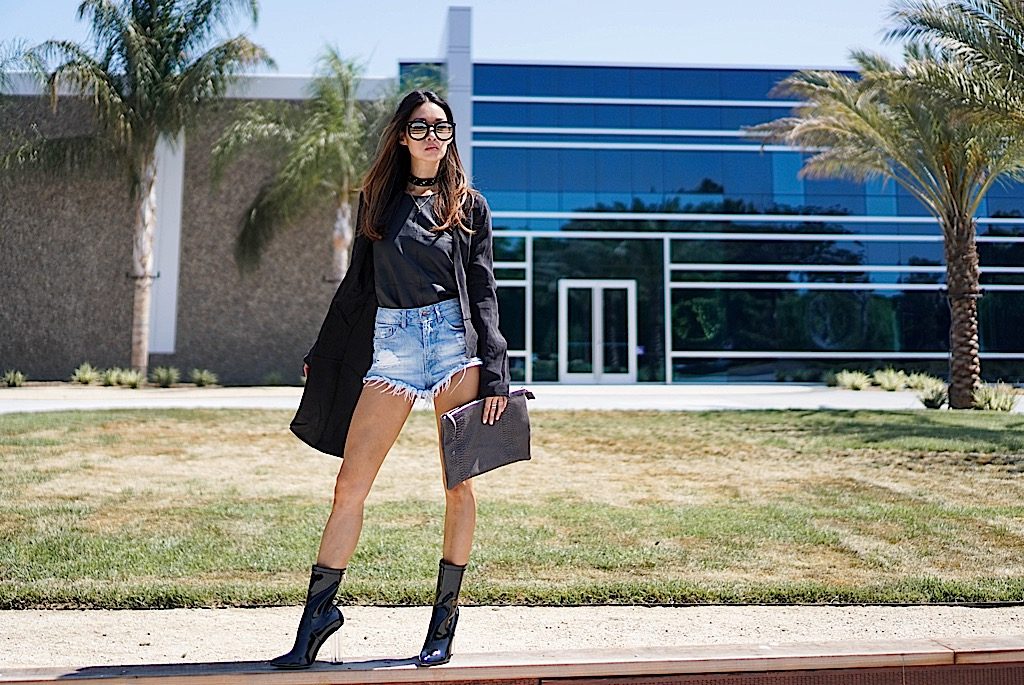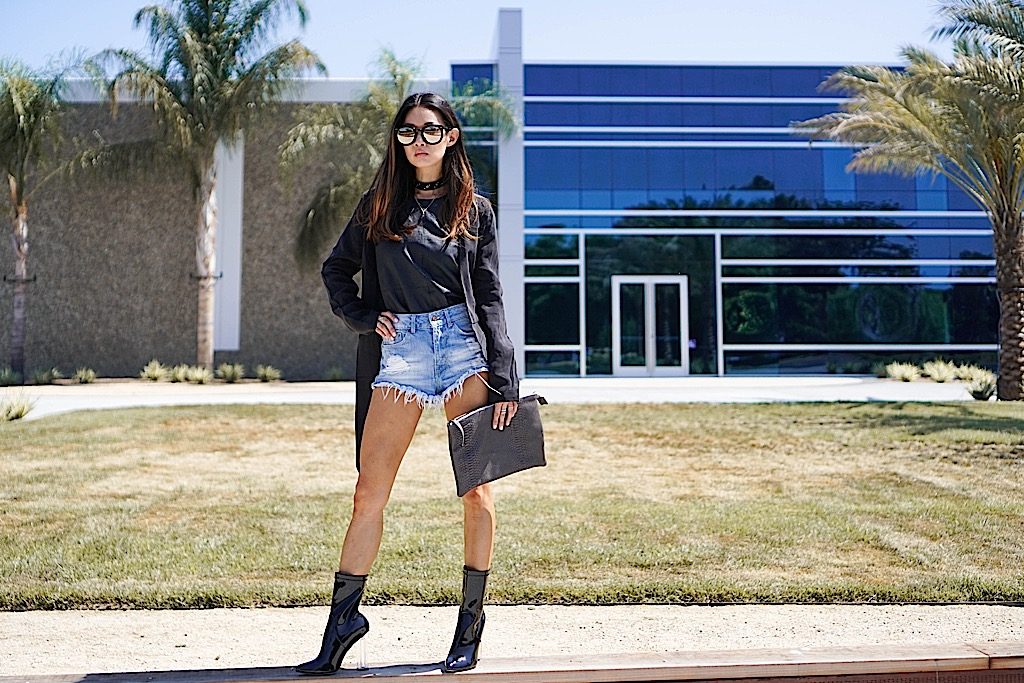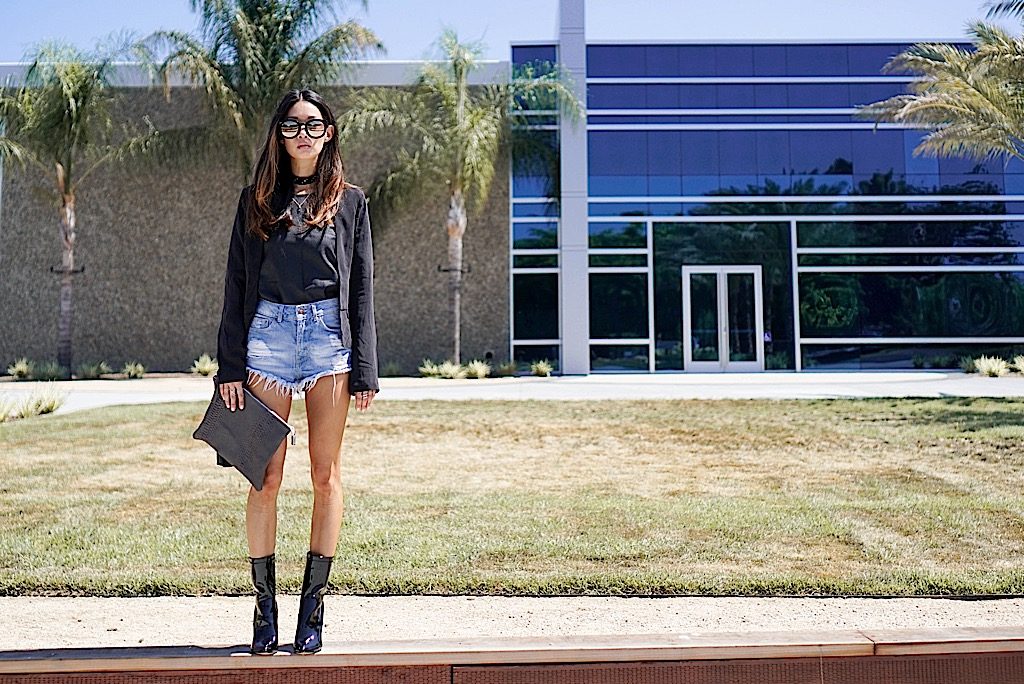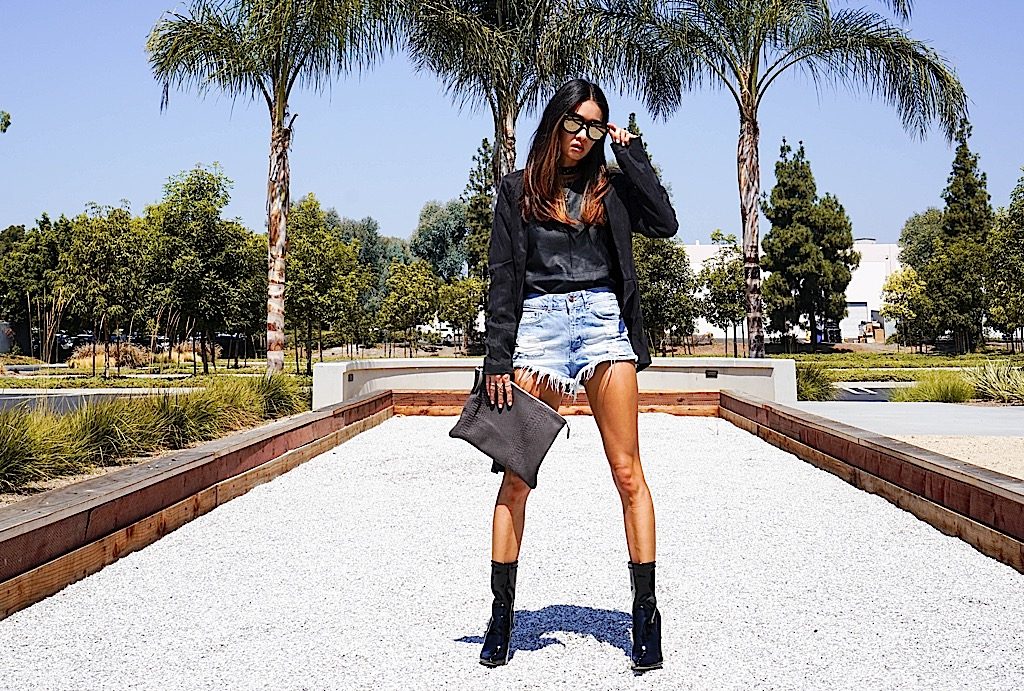 Jacket | Too Damn Expensive
Shorts | HM (sold out) similar styles here, here, here, and here
Choker | Dirrty Glam similar styles here, here, here, and here
Necklaces | The Shine Project similar layered styles here, here, here, and here
Sunglasses | Karen Walker similar styles here, and here
Bag | Essex LA (exact link, can be customized too) similar styles here, here, and here
Shoes | Solewish similar styles here, here, and here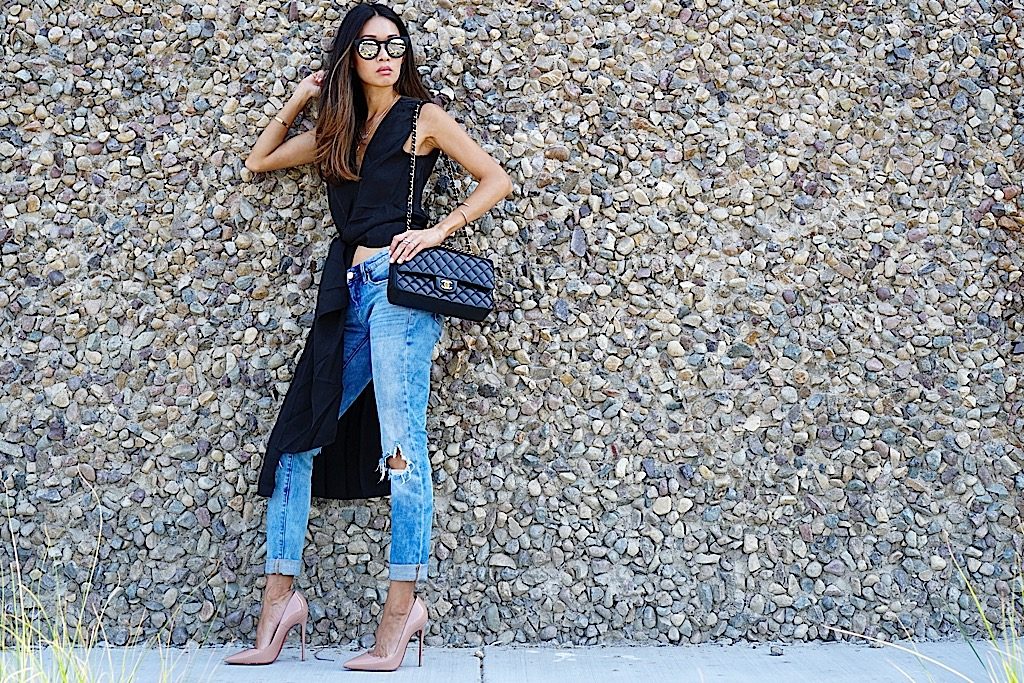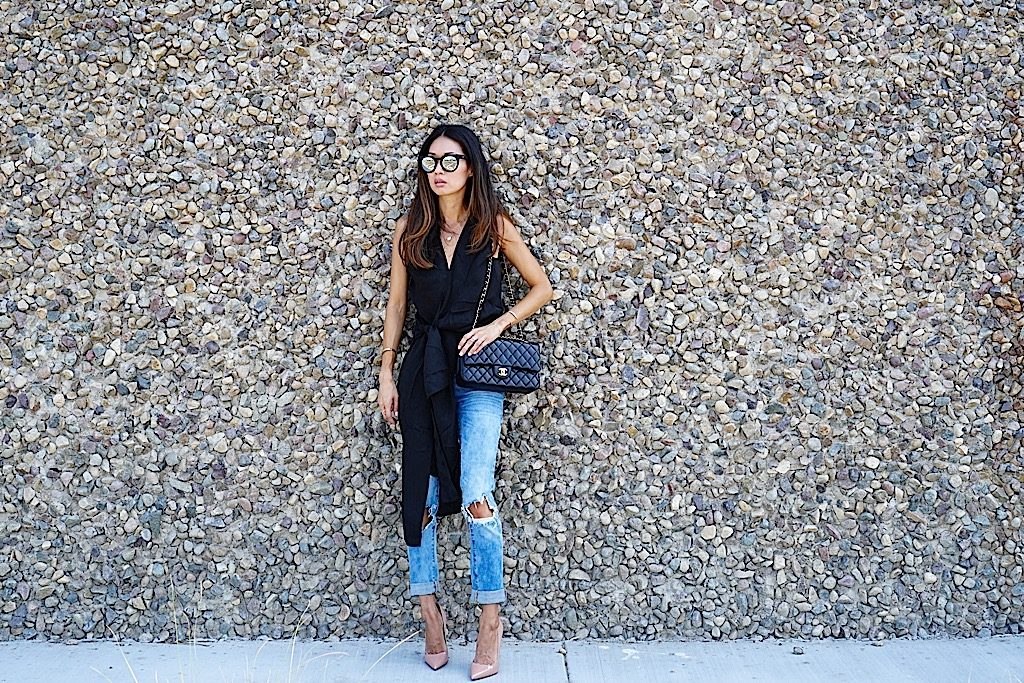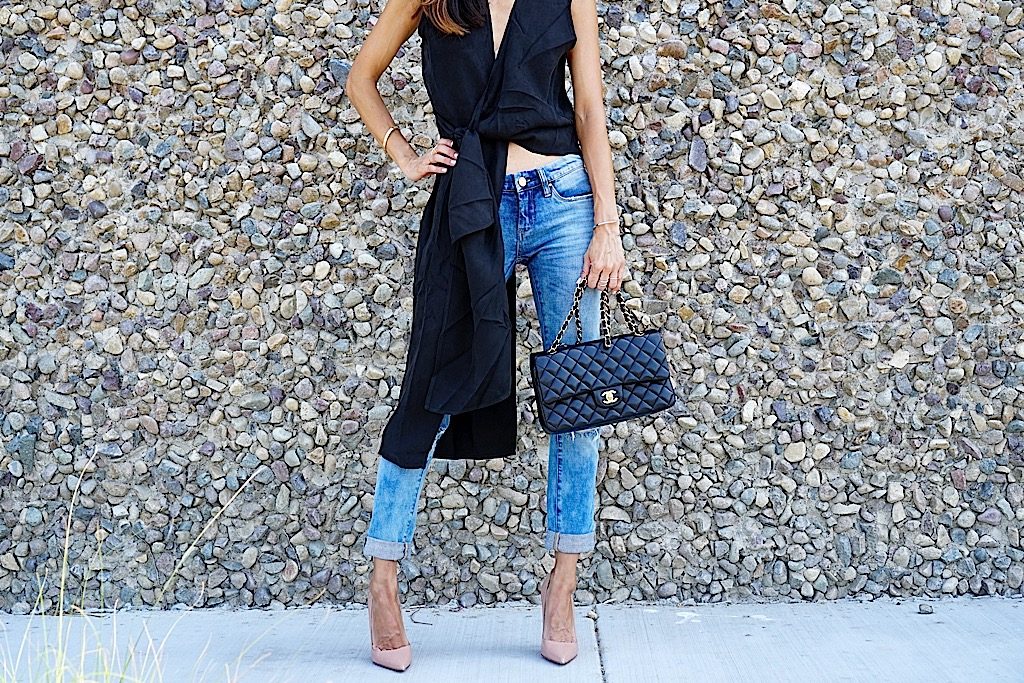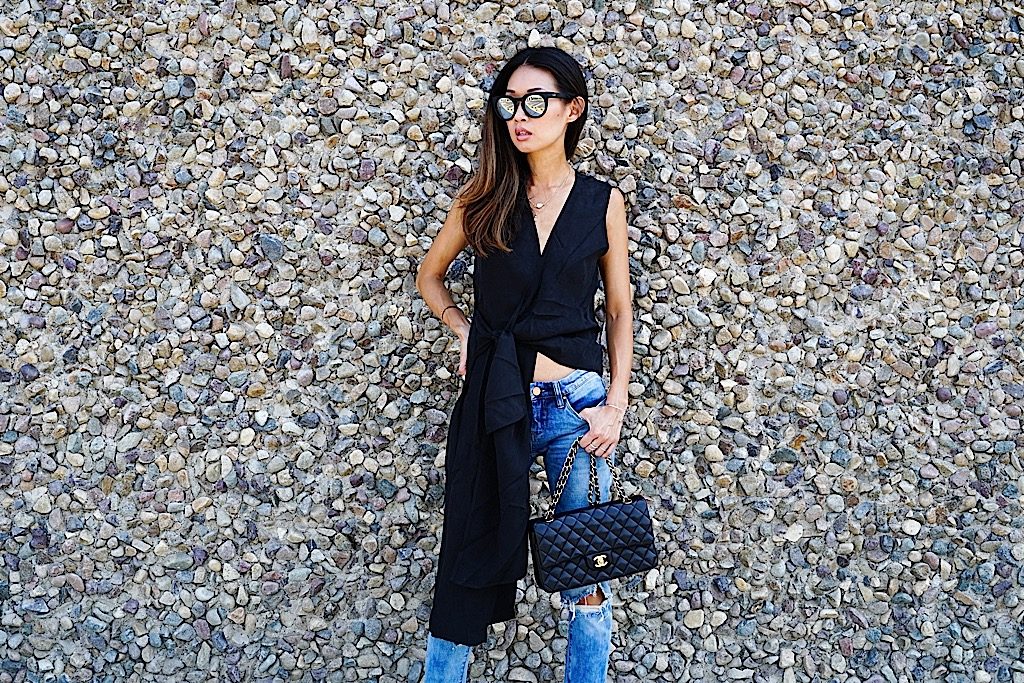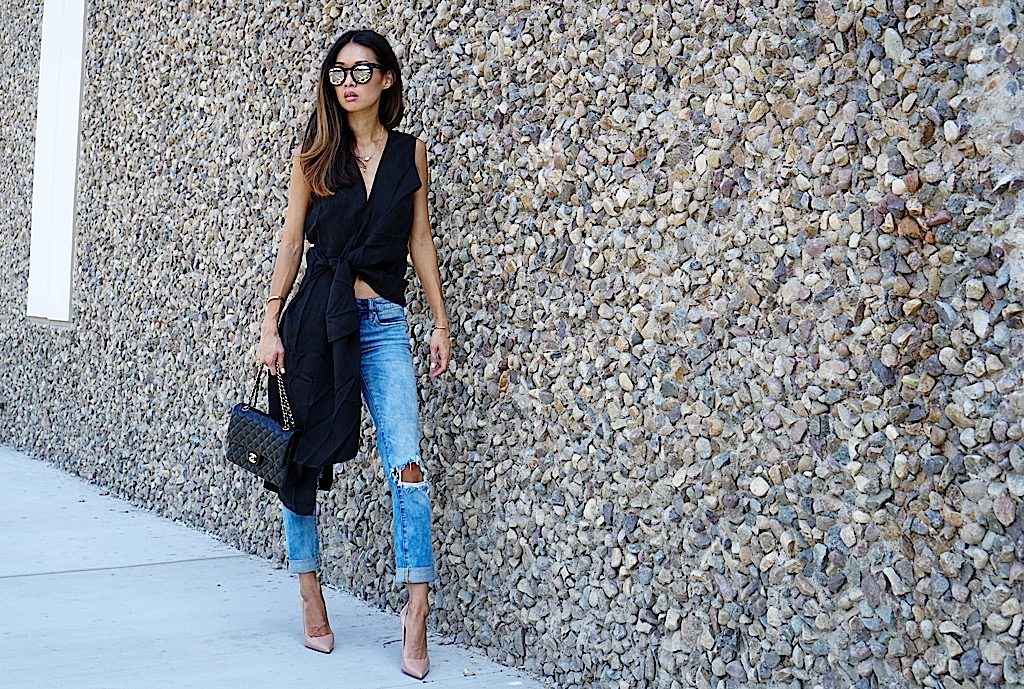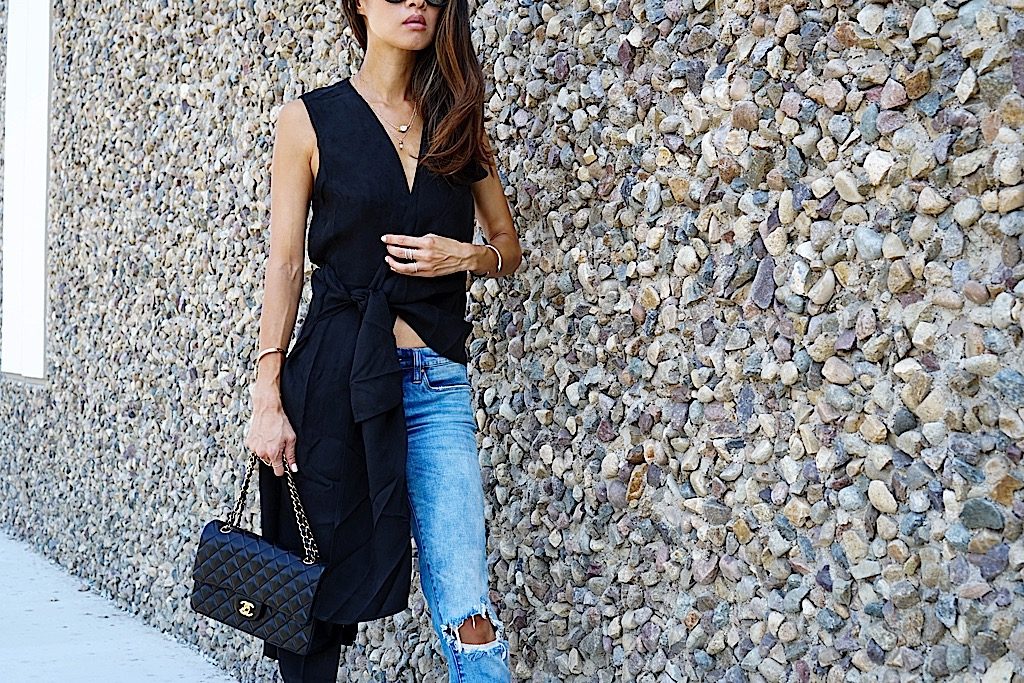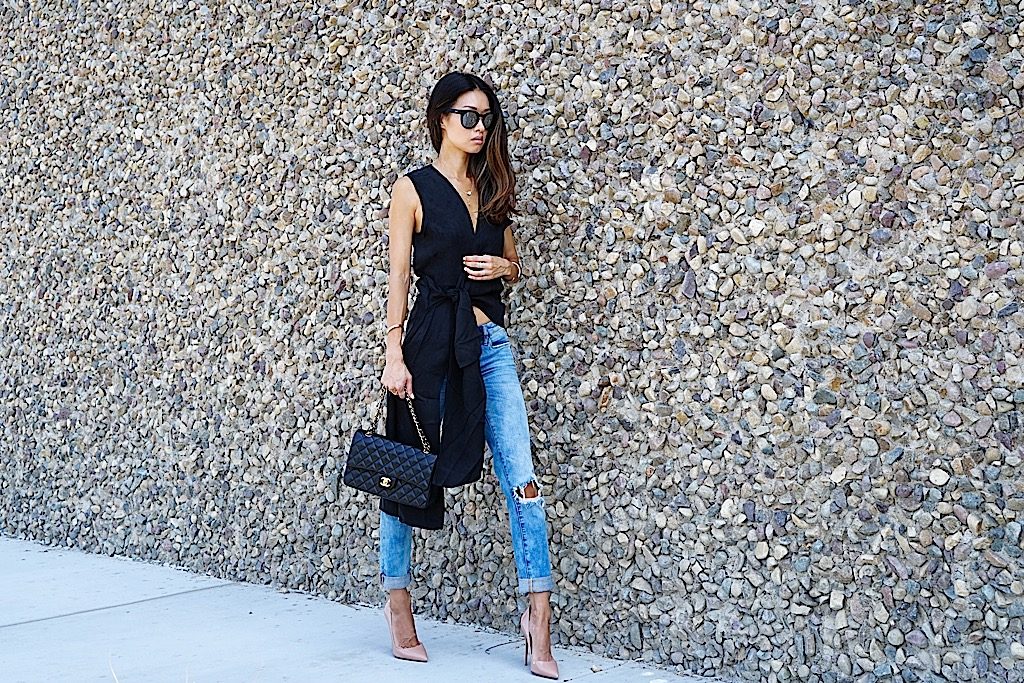 Top | Too Damn Expensive
Jeans | Blank Denim similar styles here, and here, and here
Sunglasses | Quay Australia similar styles here, here, here
Bag | Chanel similar here and here
Shoes | Christian Louboutin similar here, here, here, and here