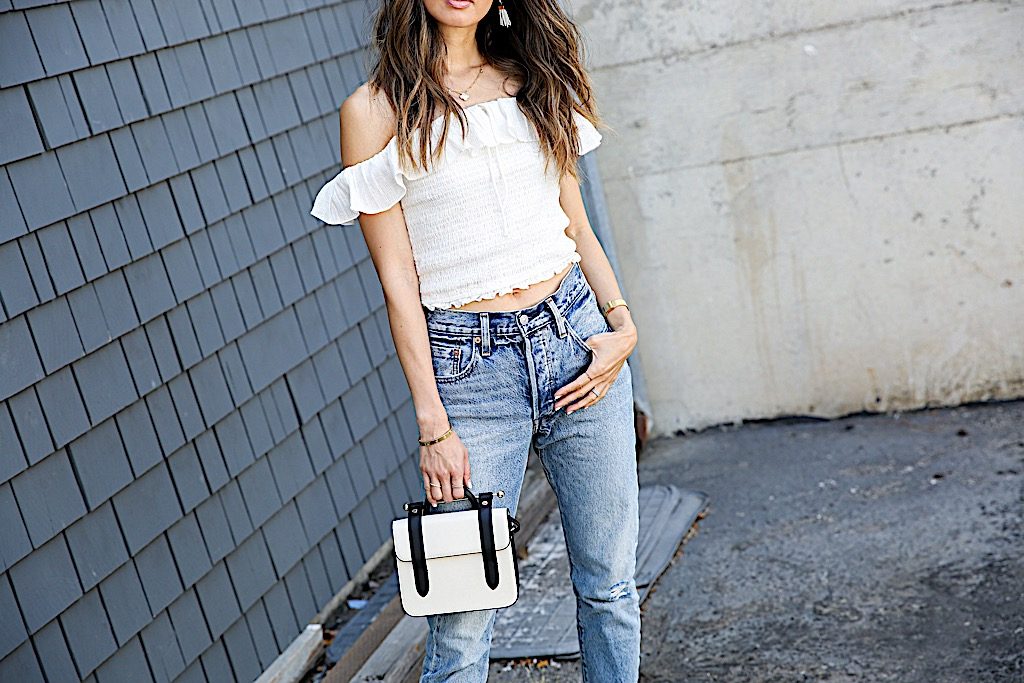 I know age is just a number, but sometimes age plays a factor into what is socially acceptable to wear. Most of the time I wear what I want to, but let's be honest, we've all had our moments of being judgey before. You see a woman in her 60's wearing a private school girl uniform (circa Britney Spear's "Baby One More Time" video) and it's not Halloween. Admit it, you've whispered to a nearby friend or tried to capture it on your phone to show someone later. It's okay, we've all done it. And I never want to be that woman where people whisper behind my back saying that I should dress my age (for my sake and for those of my kids).
So when a trend like crop tops hits the market and there are just so many fantastic options, do I skip the trend because I shouldn't be baring my mid section which bore three kids and shows my age? Of course not! I make it work for me.
/ Style Tip /
When picking crop tops, I stick to ones that are just slightly above my belly button versus those that hit right below the bra line. Then I add high waisted jeans or shorts to reveal just a sliver of skin between my top and bottoms. The combination of a longer crop top and high waisted bottoms allows for a classy and much more age appropriate crop top look.
And if you think you've seen me wear these high waisted jeans before, you HAVE! They are on constant repeat and are my number one high waisted jeans to pair with crop tops. While I love them, they weren't easy to find because Levi's just seem to make all their denim so that you have to try them on. These are the third or fourth pair I ordered and finally kept. Everyone comments on these jeans and my advice to you is that Levi's are AMAZING, but order several pairs at a time or go try them on in the store to find the one that fits you best. And don't get frustrated, the perfect pair is out there…you just have to try them on.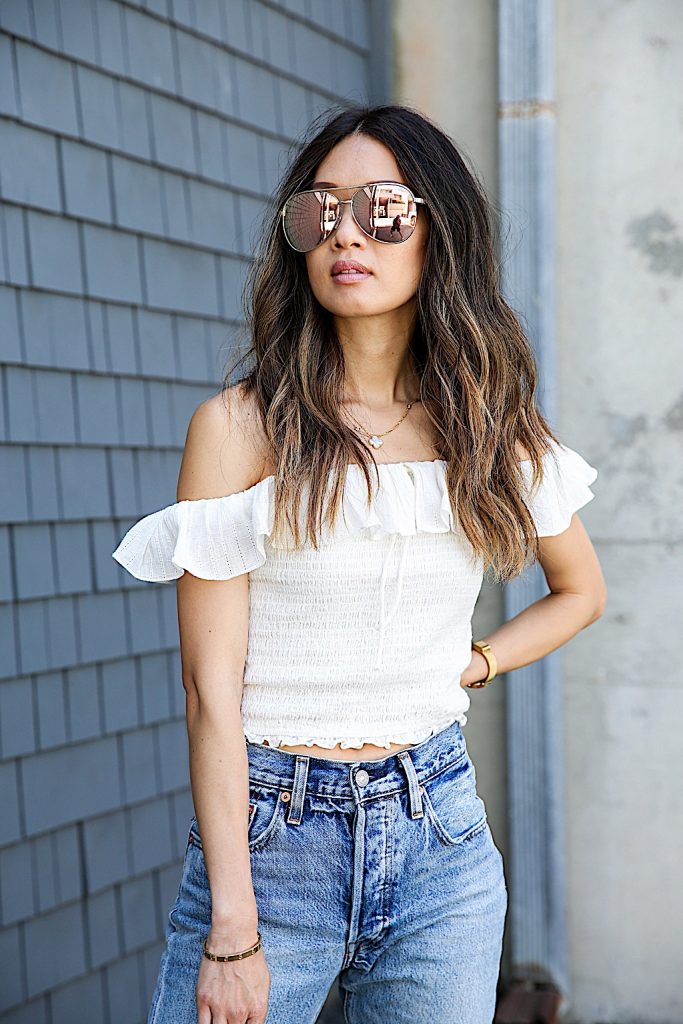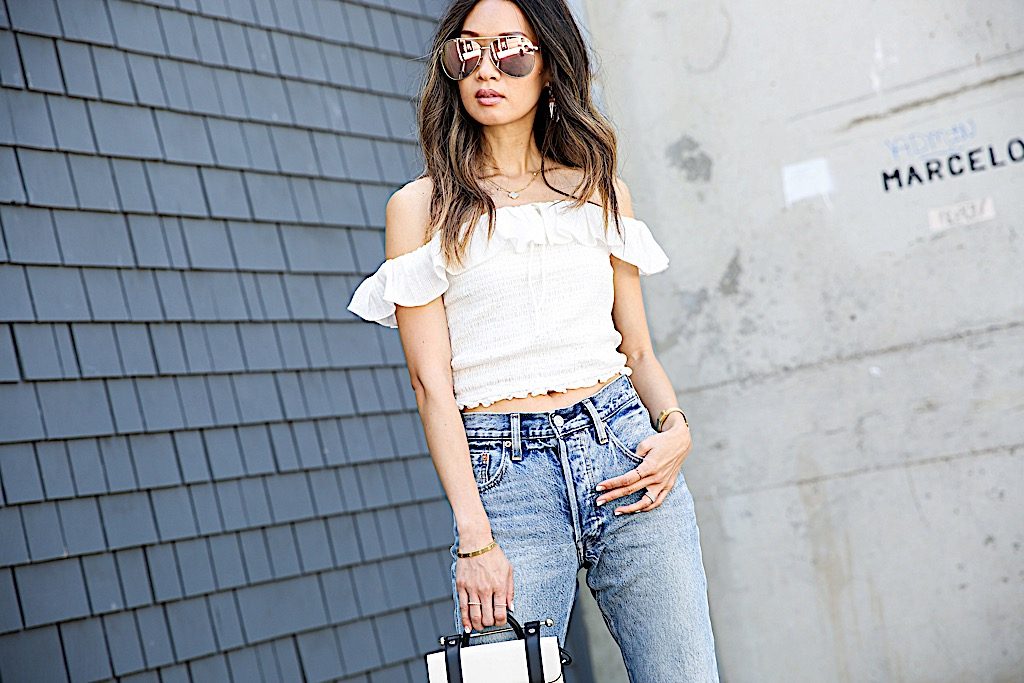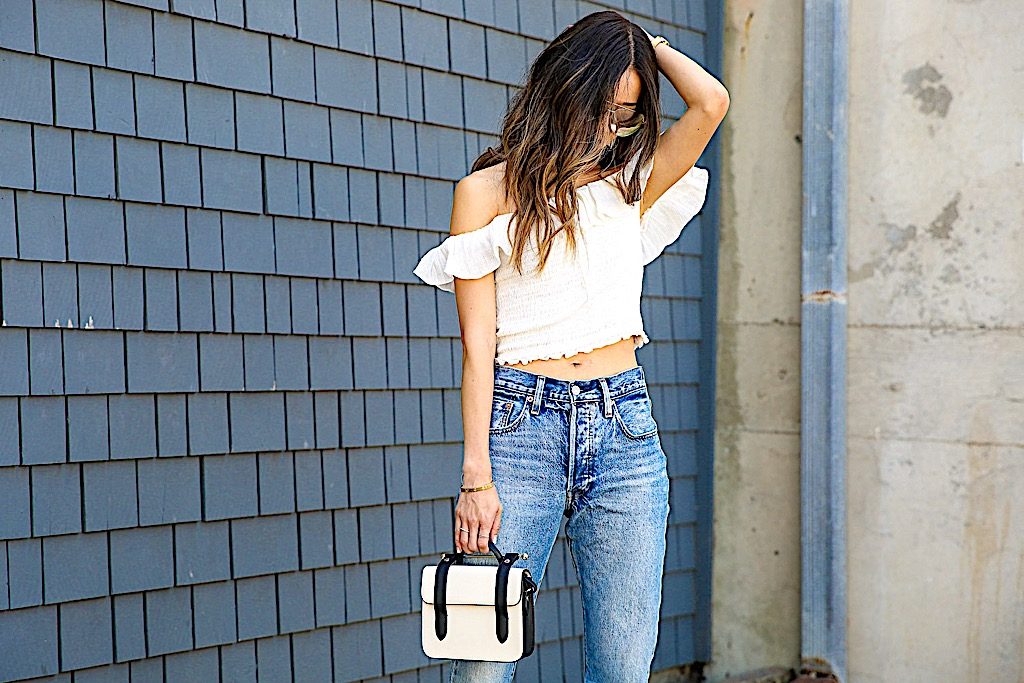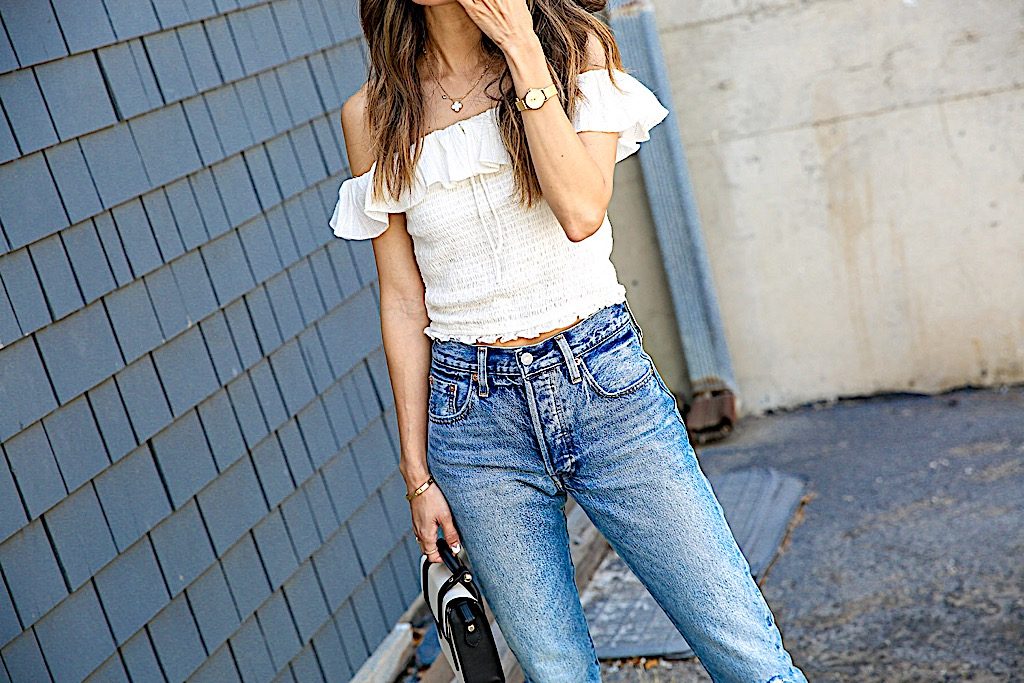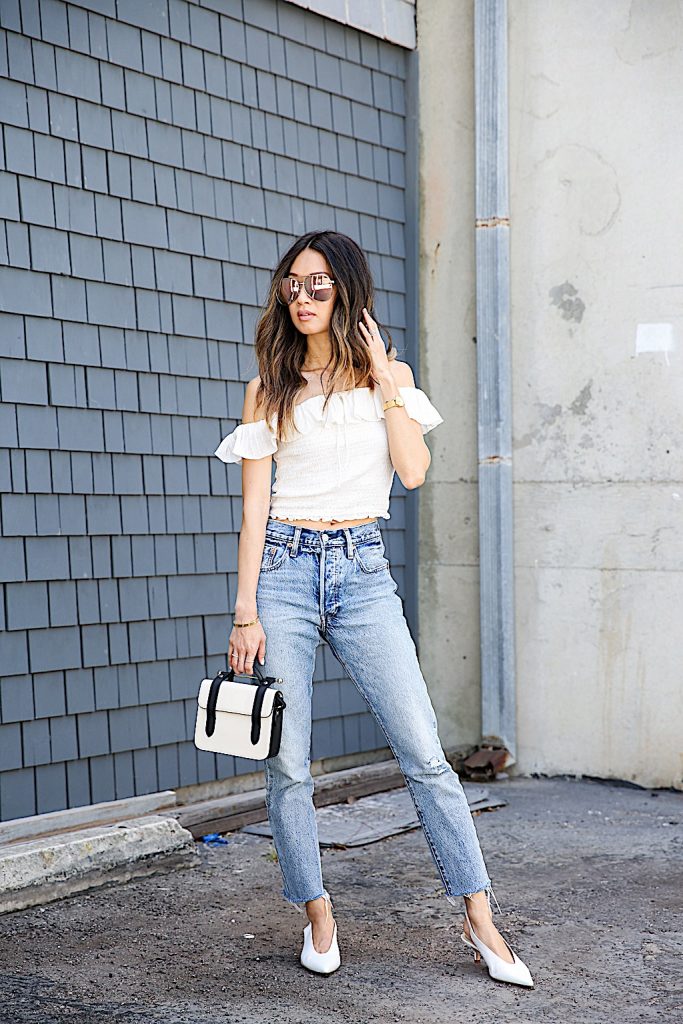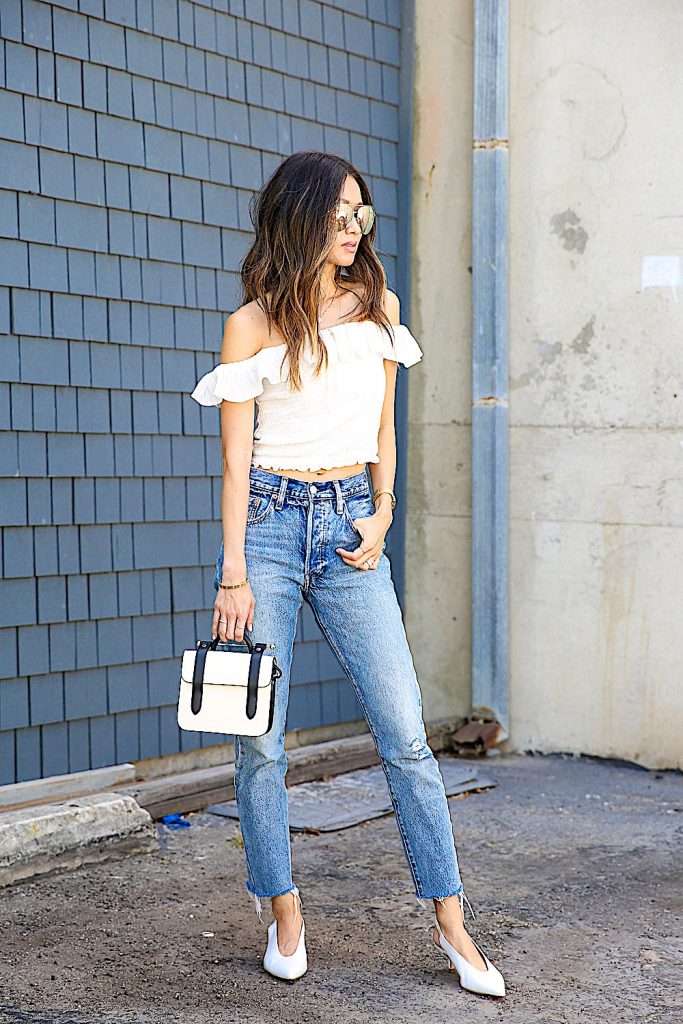 Top | Zara (sold out) similar styles here, here, and here
Jeans | Levi's (cut the hem #shortpeopleproblems) similar styles here and here
Sunglasses | Quay similar style here
Earrings | Bauble Bar similar styles here and here
Watch | Cluse
Rings | Mejuri, here, and here
Bag | Strathberry (color sold out) similar style here, here, and here
Shoes | Zara similar styles here, here, and here
Here are some of my favorite crop tops and high waisted pants to rock this look:

Save