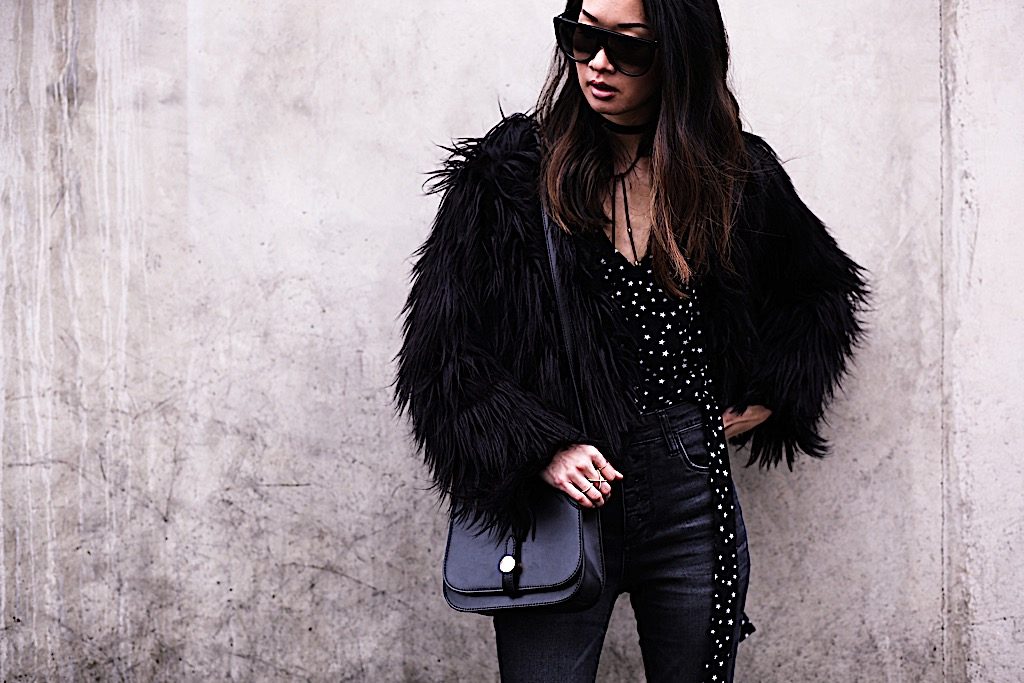 As a mom of three children I feel like I am always going somewhere. Whether it is to drop off the kids, pick them up, run errands, or take them to all of their activities, I am always in action heading somewhere. Yet sometimes, that somewhere feels like nowhere.
Don't get me wrong, I love what I do and I wouldn't trade being a stay at home mom for anything. Especially since being at home also allows me the freedom to blog. But at the end of the day, I may have accomplished twenty things off my to do list, but accomplished nothing for myself.
In the midst of all the chaos of daily life and the things we need to get done (i.e., packing lunches, checking homework, folding laundry, making meals), I've realized that it's important to take time for yourself too.
Having just a moment of peace is an opportunity to stop doing things for others and do something for yourself. And yes, this IS okay – you can be selfish and take time for yourself! And I'm not talking about if you have a free thirty minutes that you use that time to do chores. What I am suggesting is that you take those thirty minutes (or more) and do something that makes you feel alive and what brings YOU joy.
/ Go Somewhere /
Take a walk outdoors and get some fresh air
Head to a coffee shop and take a journal to reflect
Leave 10 minutes early for an appointment so you can read a book or magazine while you wait
Take a yoga/ pilates/ barre/ bootcamp class
Go to Target (all by yourself – can you imagine?)
Work on your succulent or vegetable garden
Swim long laps in a pool
Take a bubble bath and lock the door
Go to dream land and take a power nap
These are just some suggestions to get you started. The point is not to get something checked off your to do list or even learn anything in particular, the point is simply to go somewhere alone…whether that is physically going somewhere or just mentally letting your mind drift to another place. Go somewhere, and let it bring you happiness.
I would love to hear some of your ideas for taking time for yourself.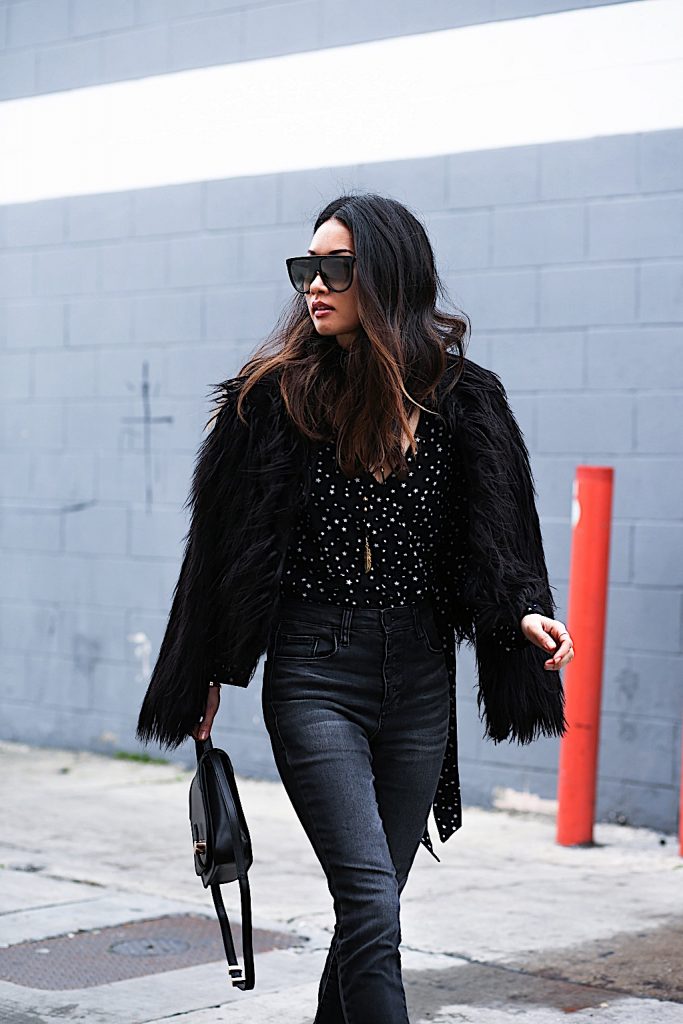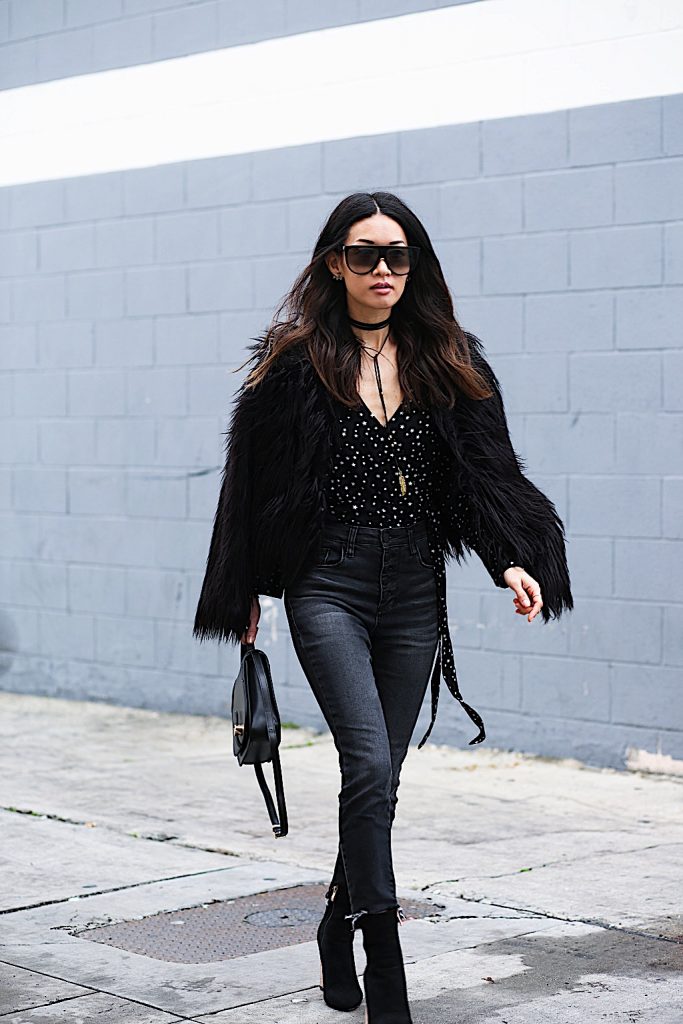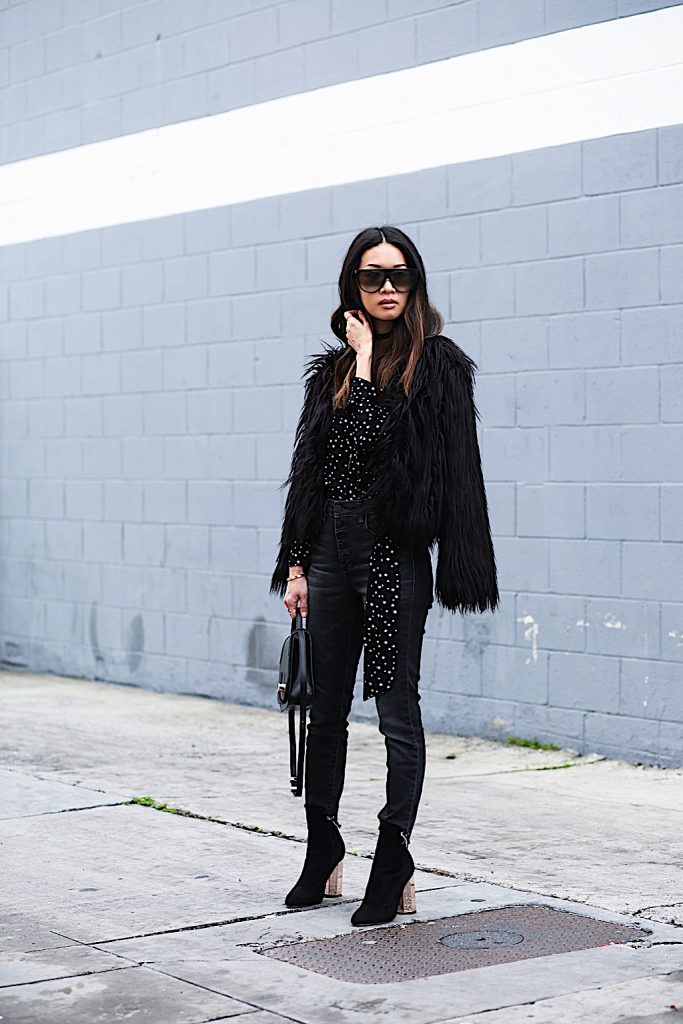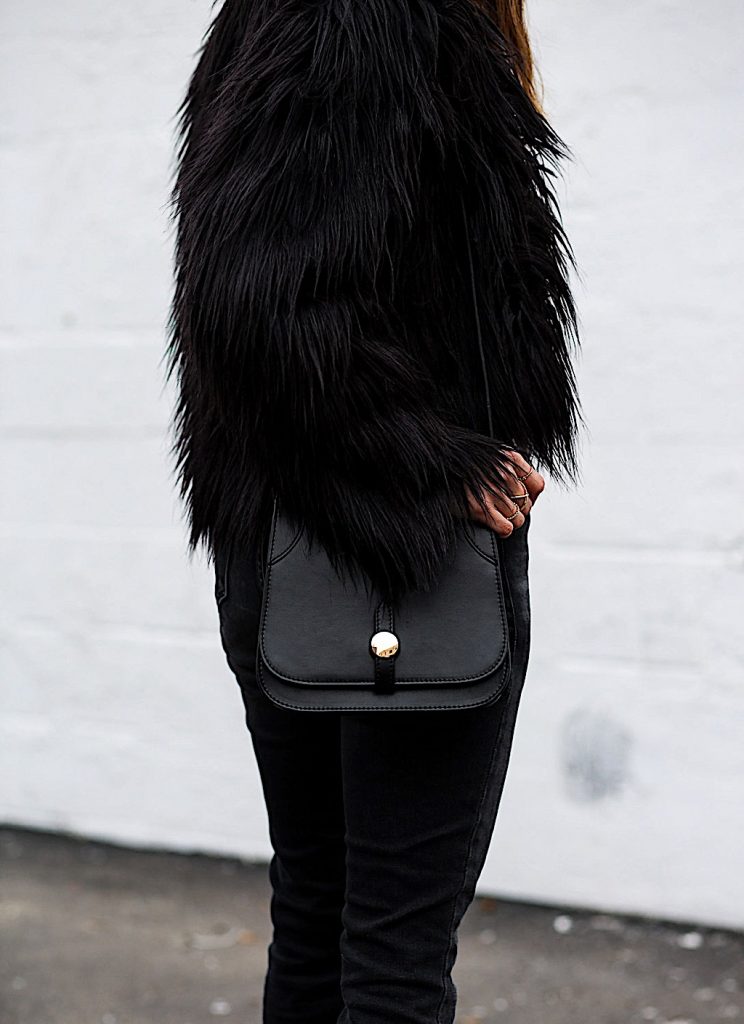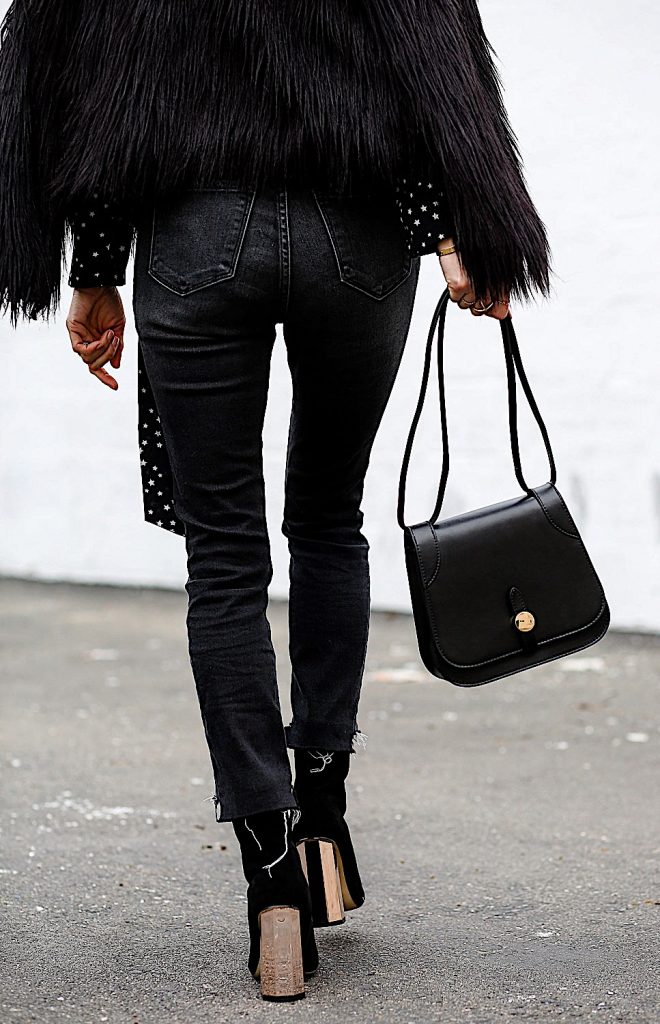 Most of my outfit are items shopped from my own closet (meaning I've had them for a while) and is sold out, but I've linked some amazing items that are similar that are in stock right now.
Top | Wylder (sold out) but other star print tops here, here, and here
Jacket | Blessed are the Meek (old) similar styles here, here, and here
Jeans | STS Blue (on sale!) similar styles here
Boots | EGO (sold out) similar styles here and here
Choker | BeXo similar styles here and here
Earrings | House of Harlow 1960 (on sale!) similar styles here and here
Bag | X Nihilo (use DAILYKONGFIDENCE10 to get 10% off till 2/28)
Sunglasses | Celine similar styles here and here