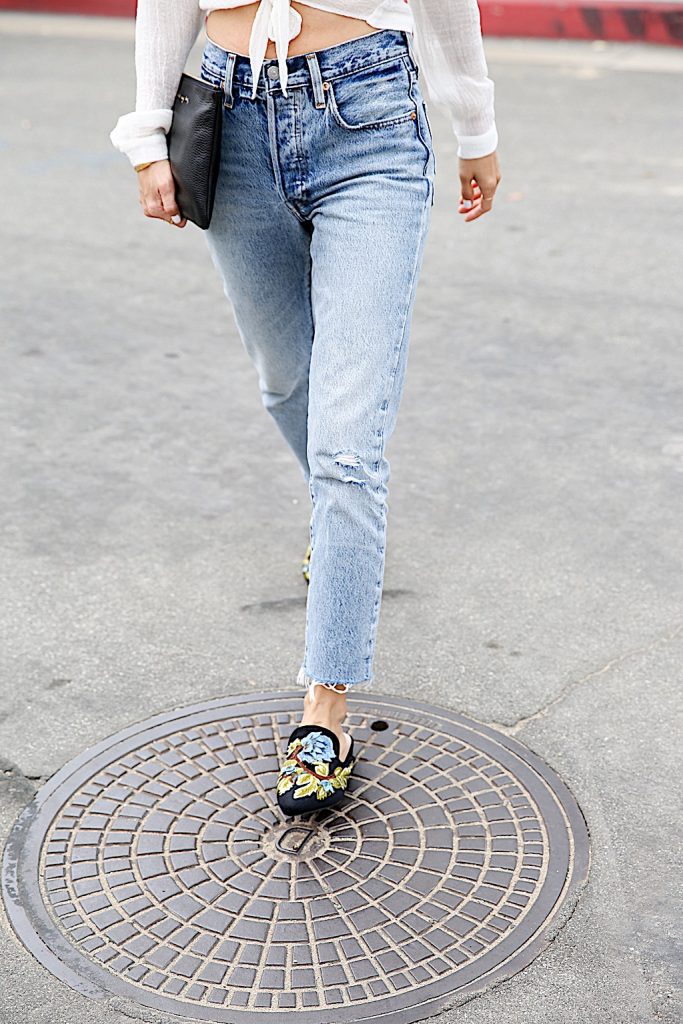 We all have a favorite pair of jeans. I am sure by the photos I post on Instagram, you have a good idea which is my favorite. It's funny because I literally bought these jeans this year (I don't know what took me so long) and I cannot stop wearing them. Now that I've been wearing them, I realize that they go with everything! I also get tons of comments on them every single time I post a photo and honestly are so classic (this brand has been around since 1873)!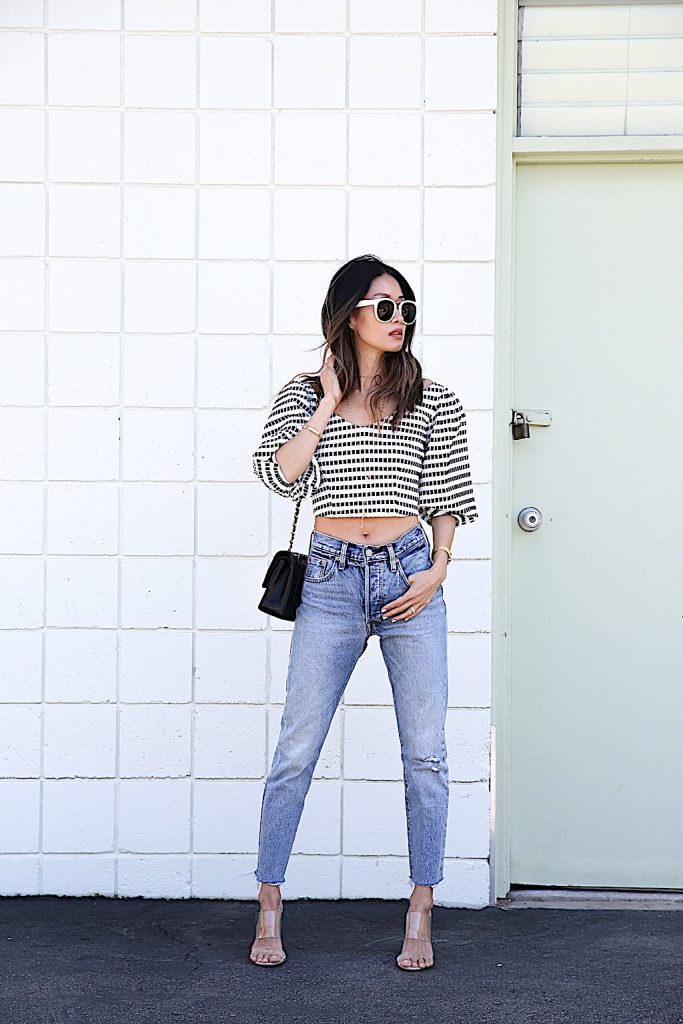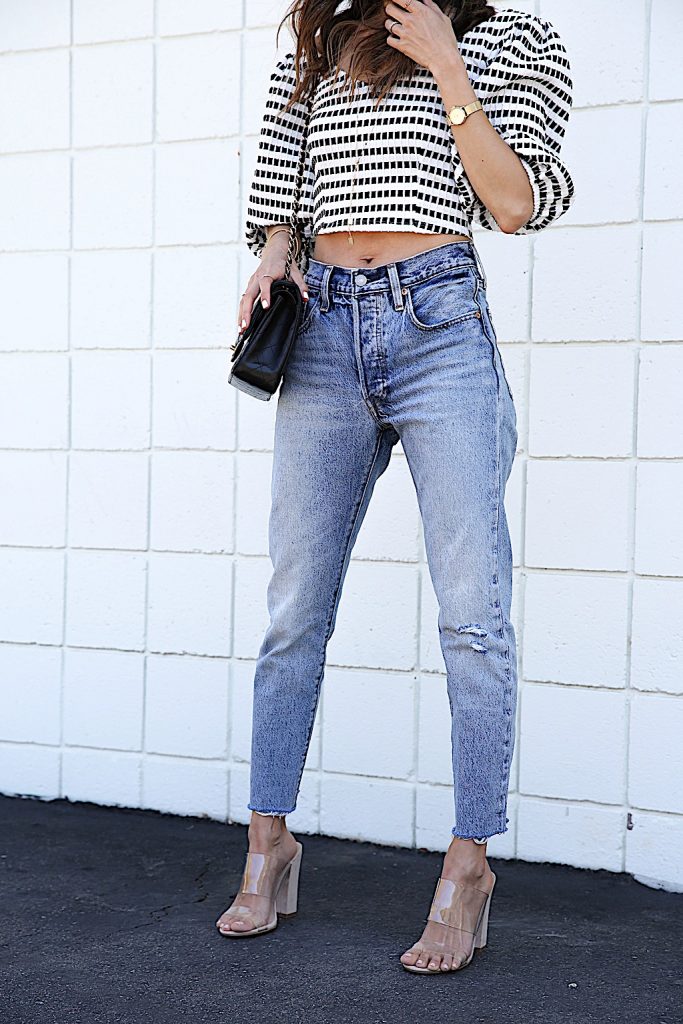 Yes, my go-to pair of jeans are these 501 skinny Levi's. At first I was hesitant to buy Levi's because I really didn't know if they would fit me well. After seeing so many people rock them, I decided to give it a try and now I am hooked.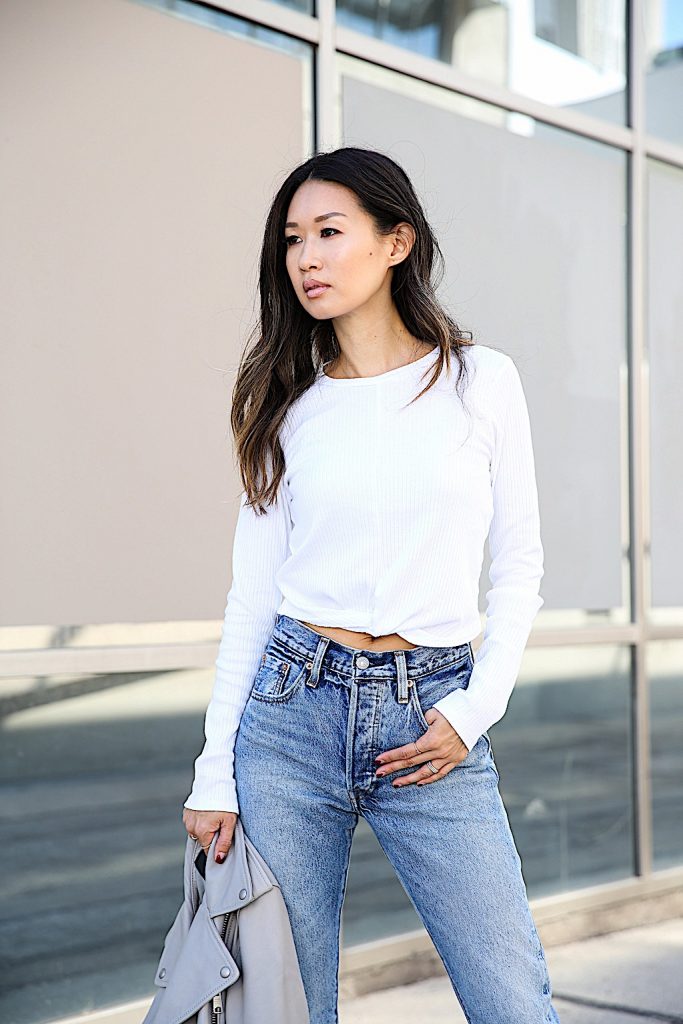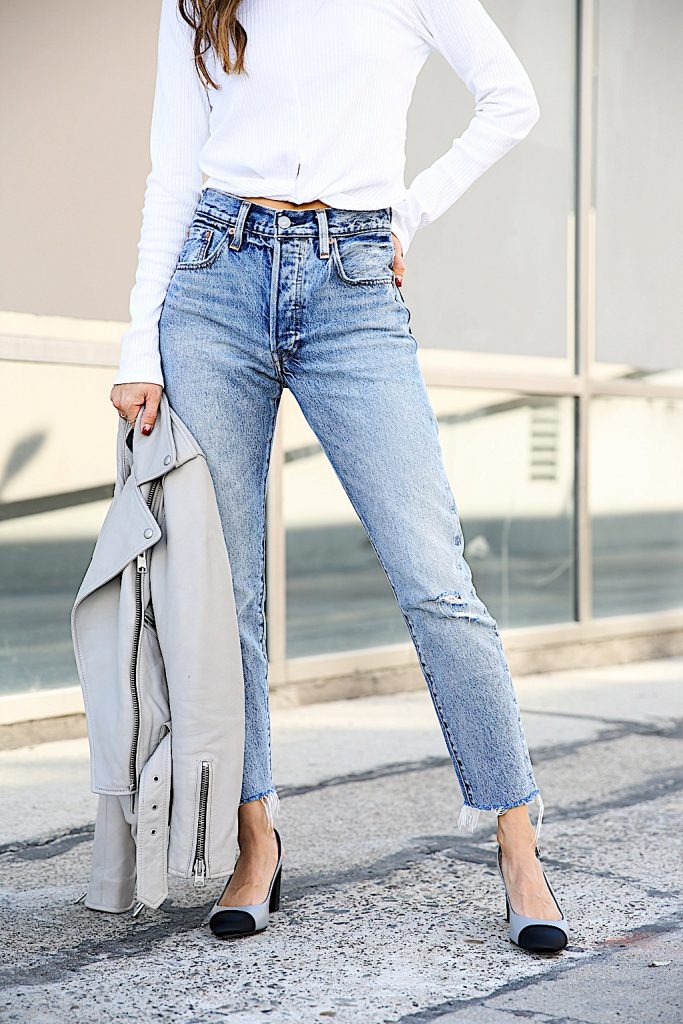 / Why I Love My 501's /
High waisted (great for cropped tops and hiding food belly)
They're labeled "skinny" but they are not skin tight
Thick denim fabric (meaning durable and warm)
Easy to style with heels, boots, sneakers, loafers, you name it
Affordable (you can't beat under $100)!!!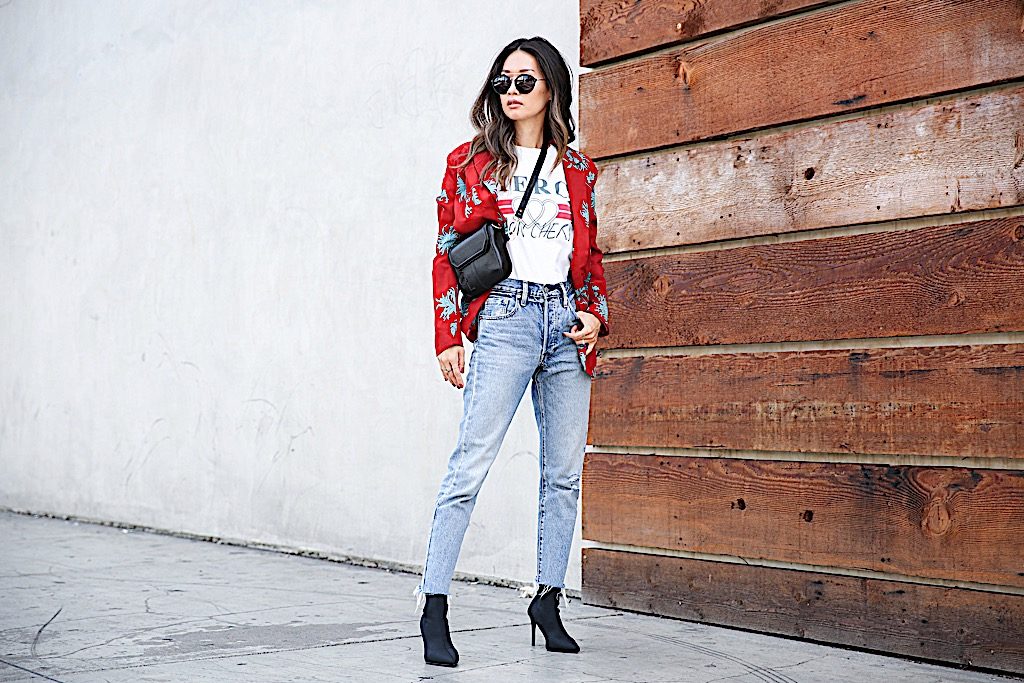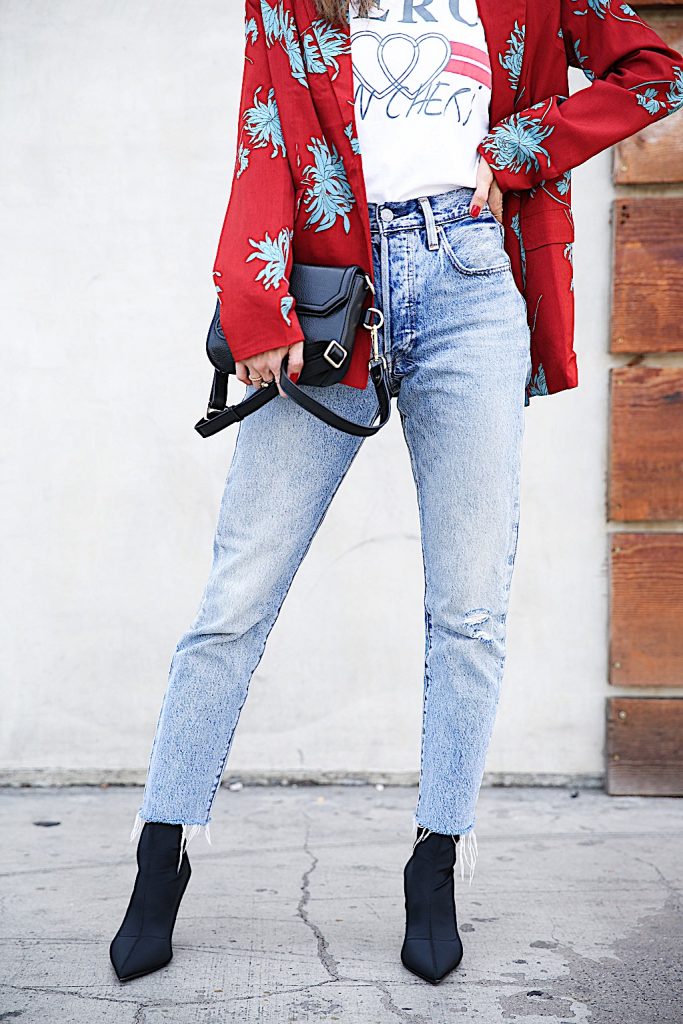 As you know, I do about 90% of my shopping online. While it is challenging to shop for jeans online, I've found that these tricks help ease my friends who are scared to purchase jeans without trying them on.
Purchase from sites that have easy, free return policies (my favorites are Nordstrom, Revolve, ShopBop, Amazon, Urban Outfitters)
Order several different sizes, styles, and washes at the same time (since returns are easy, no need to worry about sending back the others that don't work out)
Read the reviews (this is super helpful in determining sizing, fit, flaws, etc.)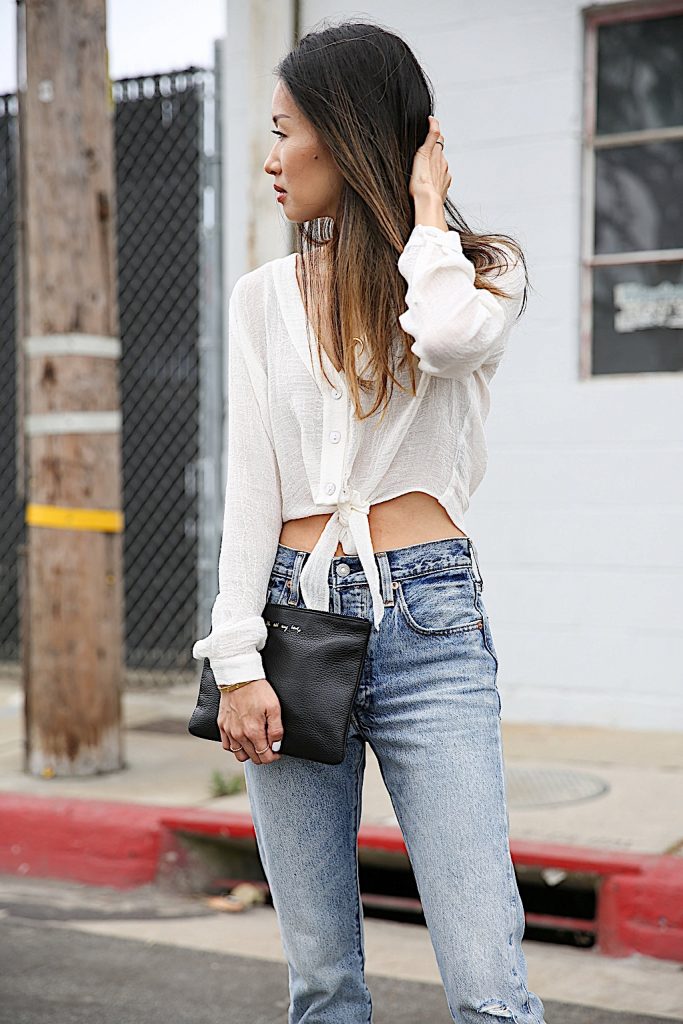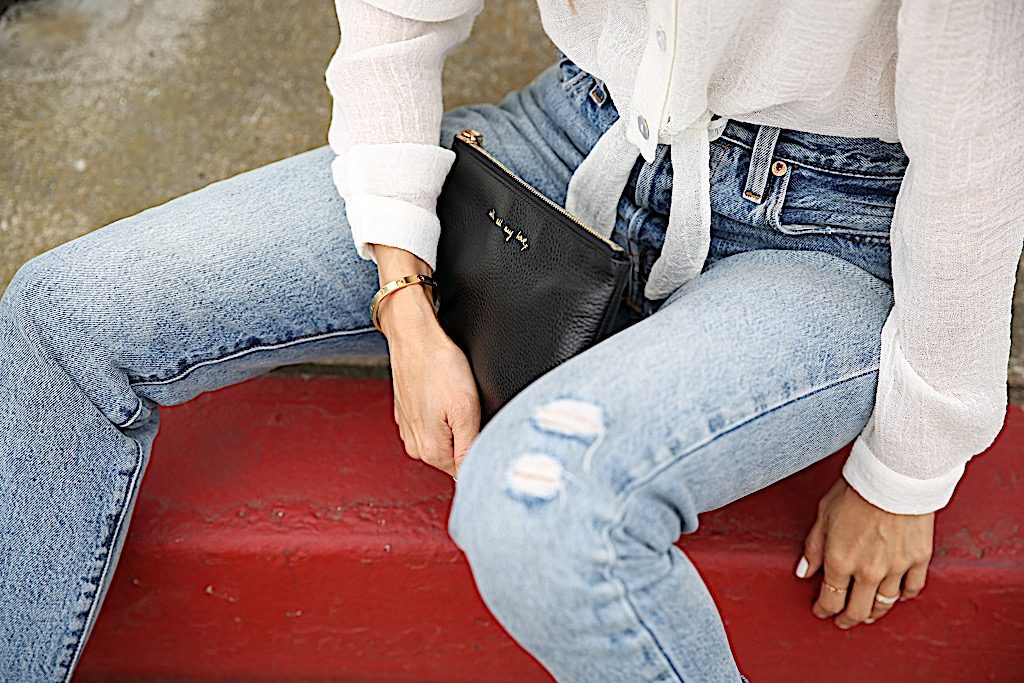 Levi's have several different styles when it comes to their jeans from their most popular classic 501 fit and Wedgie icon straight fit, to their 721 skinny fit, 715 boot cut, 505 straight cut, etc. The only problem I have when it comes to these jeans (which also applies to all other brands) is that the length is a tad long for my shorter 5'3" frame. I typically just DIY cut the hems off as I like the look of frayed edges. If you are shorter like me, you can also always go with the cropped version of the jeans as they fit right at ankle.
Have you tried Levi's before and if so, what are your favorite styles/ fits?