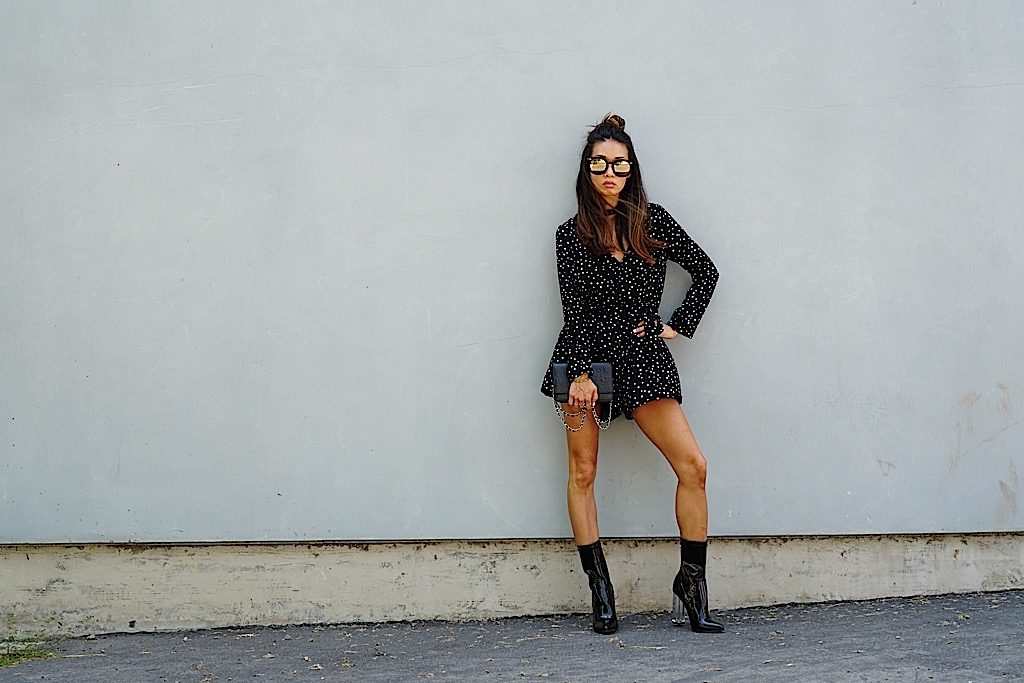 For a star to be born,
there is one thing that
must happen: a gaseous
nebula must collapse.
So collapse.
Crumble.
This is not your
Destruction.
This is your birth.
–n.t.
Stars have always fascinated me. How could something so tiny shine so brightly yet only be seen in darkness? We are all stars in this life. We illuminate the brightest when it is our darkest moment. We fight against all the struggles and adversity that face us on a daily basis, become broken only to rebuild, rise up, and make a bigger spark in the world.
And just like the stars light up the night sky, this Wyldr romper lights up my life. Even in its dark print, the stars are undeniable. I love the v-neck top, which is the perfect amount of plunge, and the adjustable, cinch-waist tie. Paired with this edgy, grommet choker from Dirty Glam and perspex patent boots, this look not only shines, it slays.
So the next time things don't go the way you expect or they don't fall into what you had planned, realize that it is in this moment that you are being torn down to become even greater. It is in this darkness where you have the opportunity to rise and emerge brighter than ever before.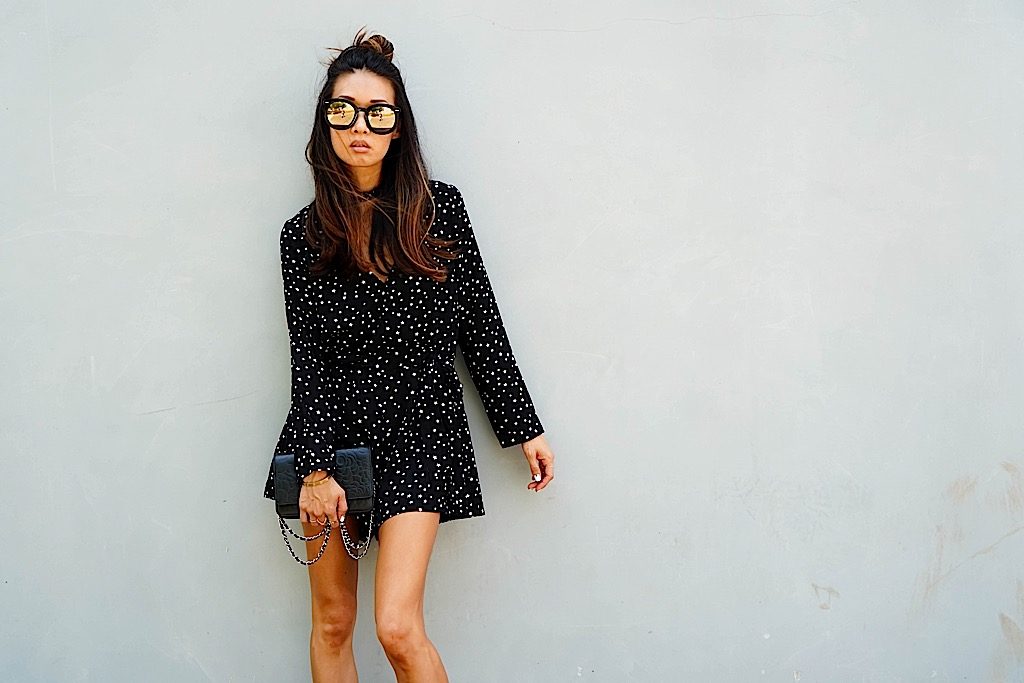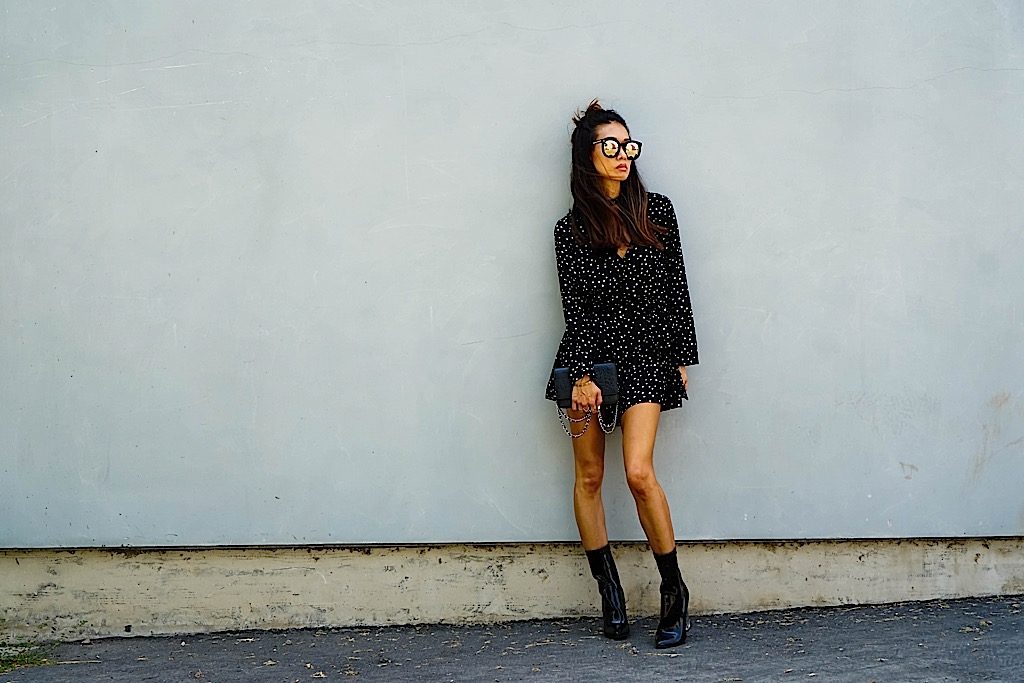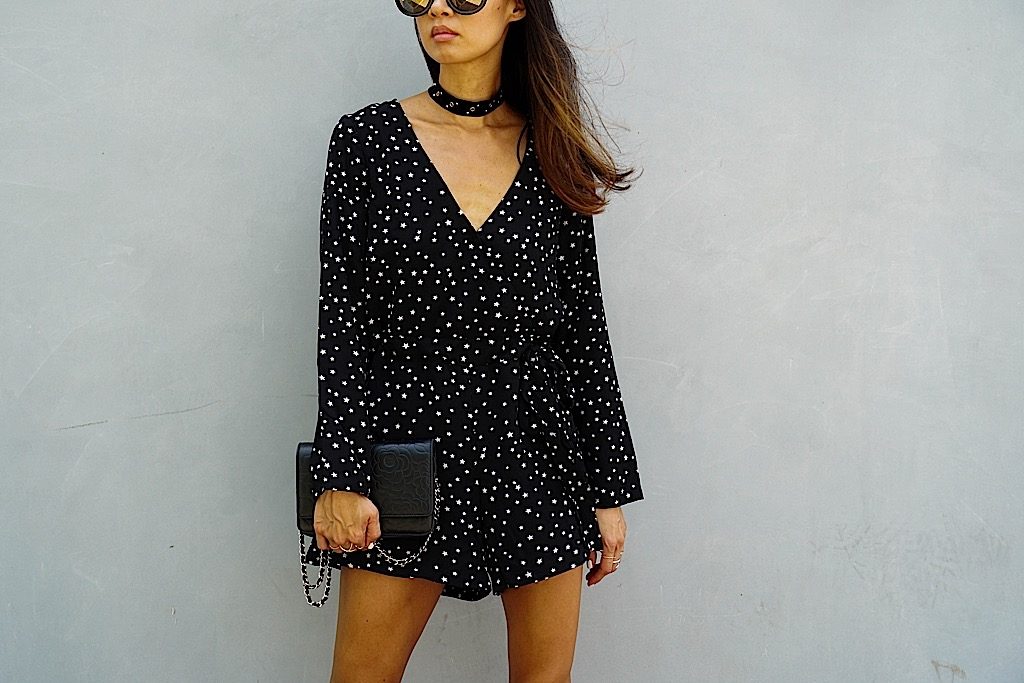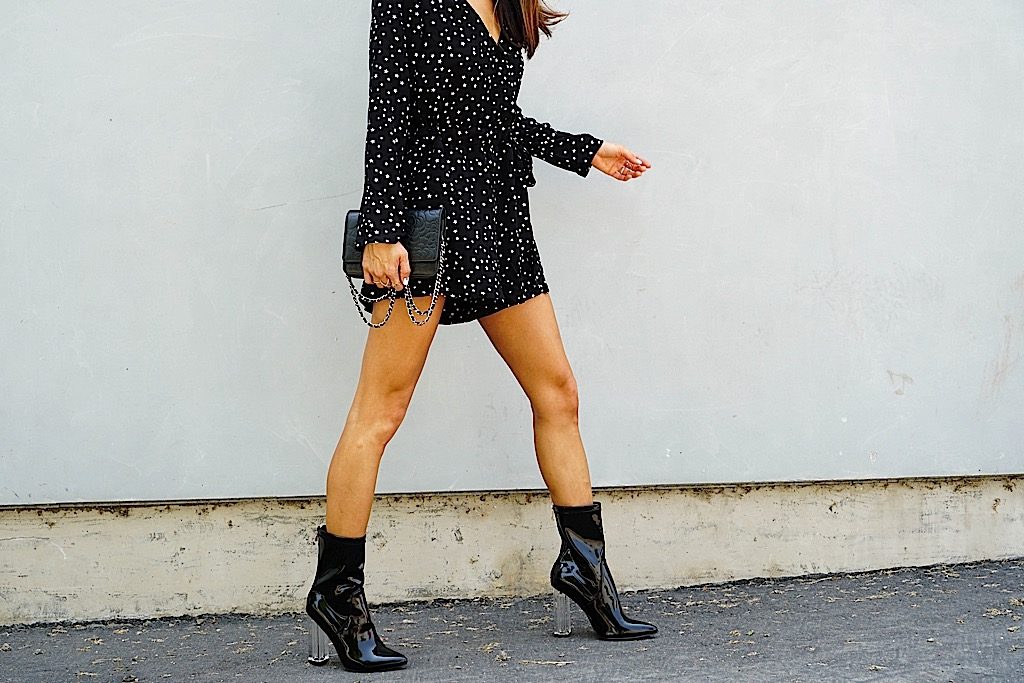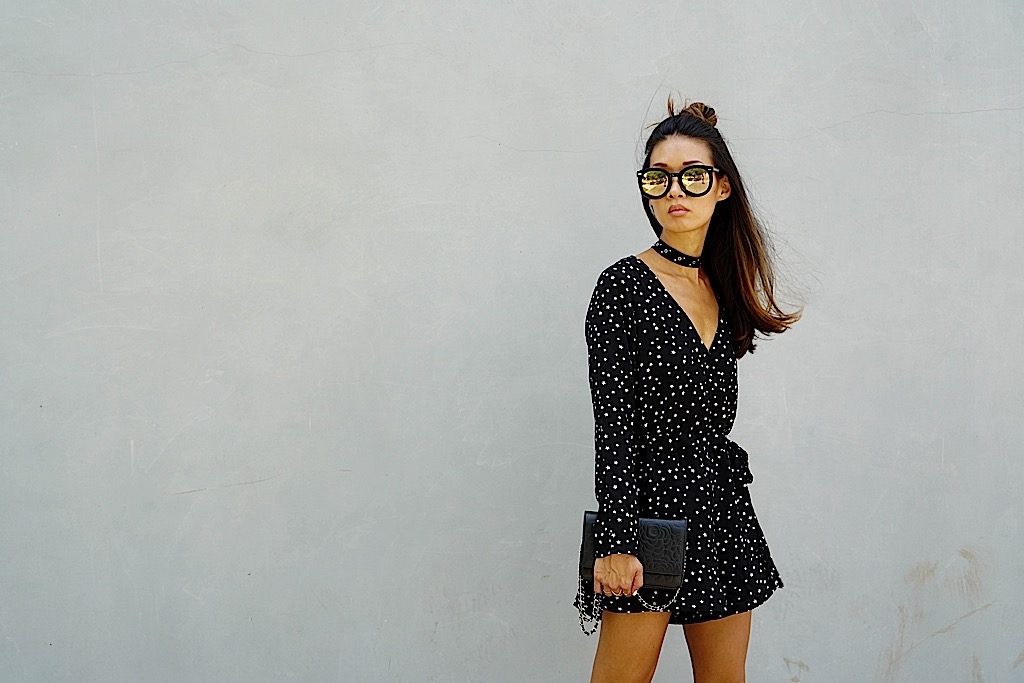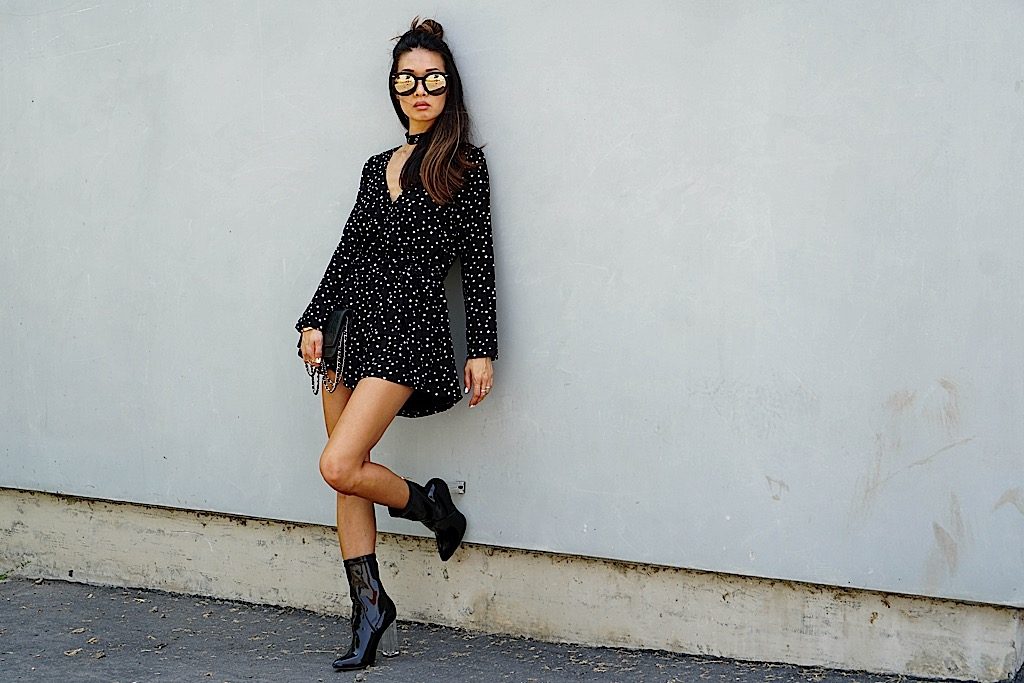 Romper | Wyldr similar styles here, here, here, here, here and here
Choker | Dirty Glam similar styles here, here, here, and here
Sunglasses | Karen Walker similar styles here, and here
Shoes | Solewish similar styles here, here, and here
Bag | Chanel WOC similar styles here and here