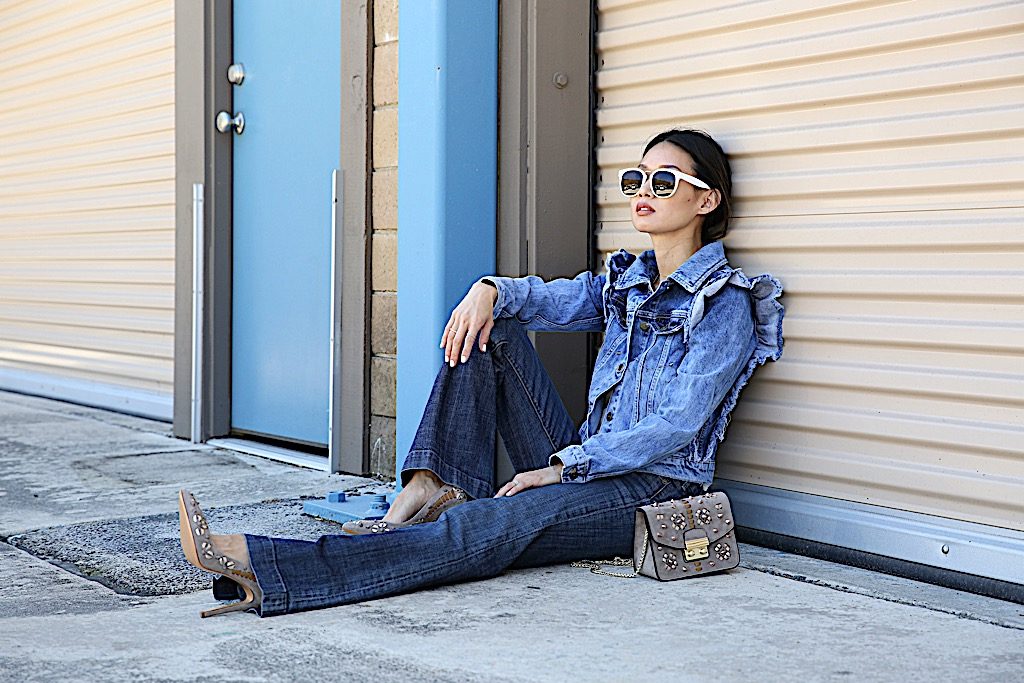 If there's ever a go-to look, it's double denim for me. Denim has been around for ages and has proven it is here to stay. Being born and raised in southern CA, I've always been drawn to the casual, effortless vibe of denim.
For this outfit I paired a ruffled denim jacket from Zara with some denim flares. Since this ruffled denim purchase, I've seen the trend popping up everywhere and included some links below to other amazing denim jackets. I love the feminine details of this jacket to offset the overall rugged denim look. With warm weather upon us, white sunglasses are the perfect statement and transition piece to take this look into summer. And where would my matchy matchy outfit be without bag and shoes that also match?
This beautifully detailed bag has been my go-to mini bag right now. I love the soft, taupe suede color of the bag with the bronzed, embroidered details. The same pattern is on these incredible pair of pumps and while I wouldn't normally wear the same print on bag and shoes, there's enough denim to break up this twinning combination.
The best thing about wearing double denim is that you probably already have everything you need in your closet right now. Stick to classic styles and clean washes like skinny jeans and a chambray top or relaxed, straight leg jeans with a cropped denim jacket. If you are still a little hesitant to wear an entire look of the same denim wash, you can mix washes too such as white and blue denim together like I did here. No matter how you wear it though, double denim will always look cool, confident, and chic.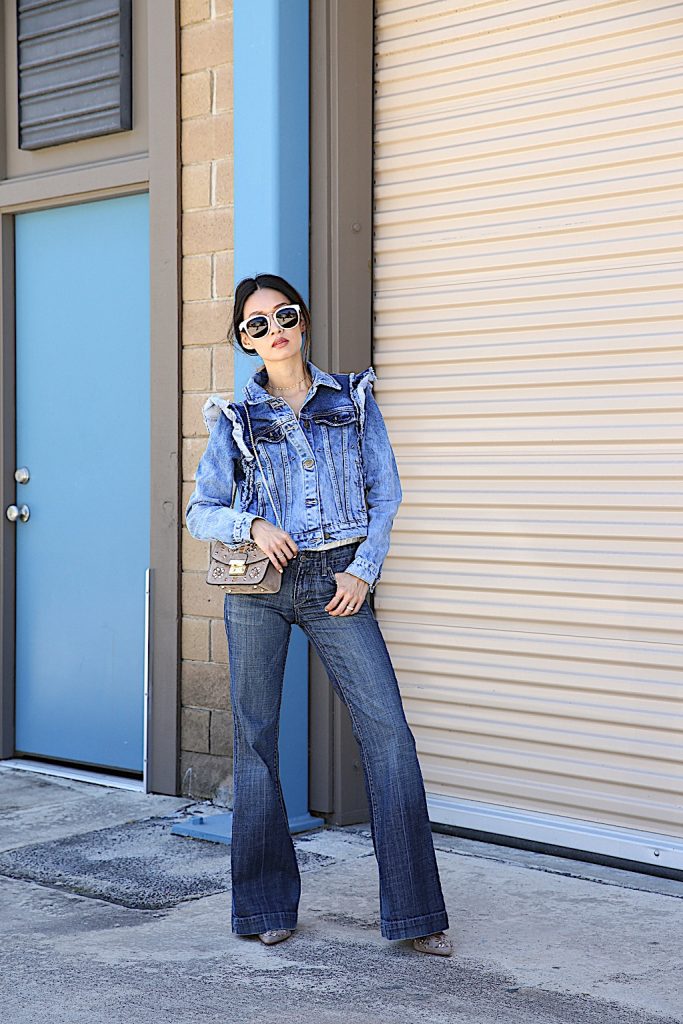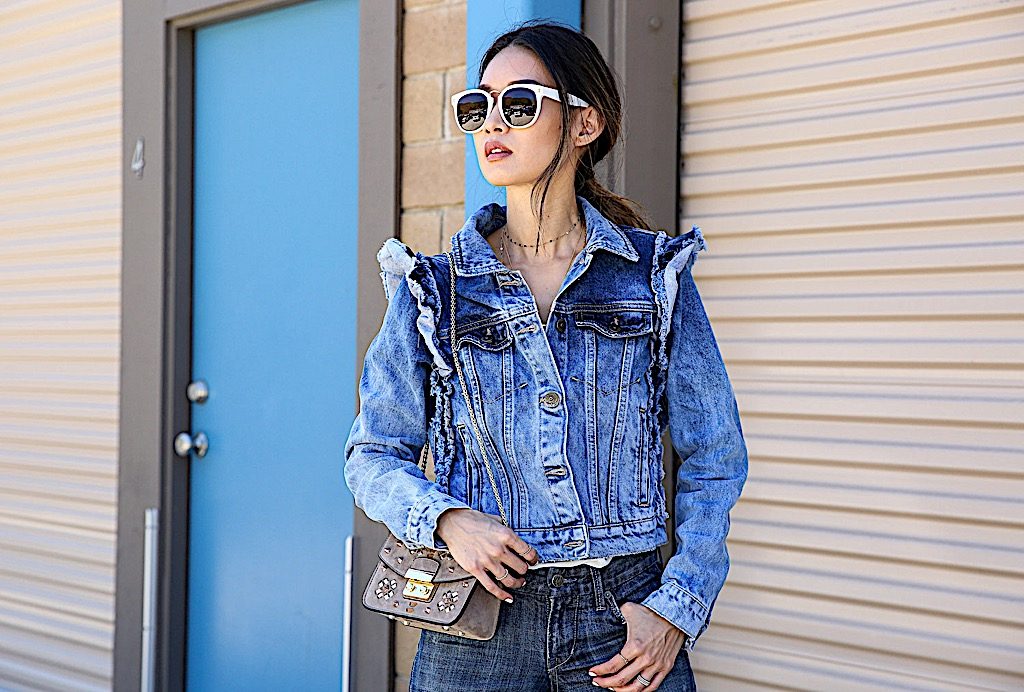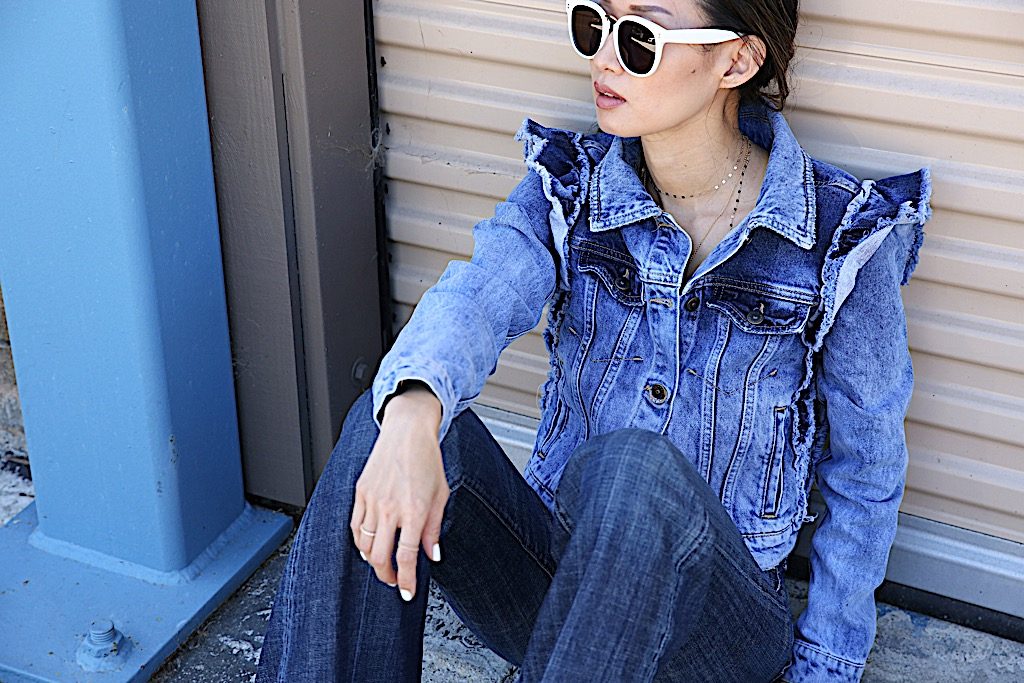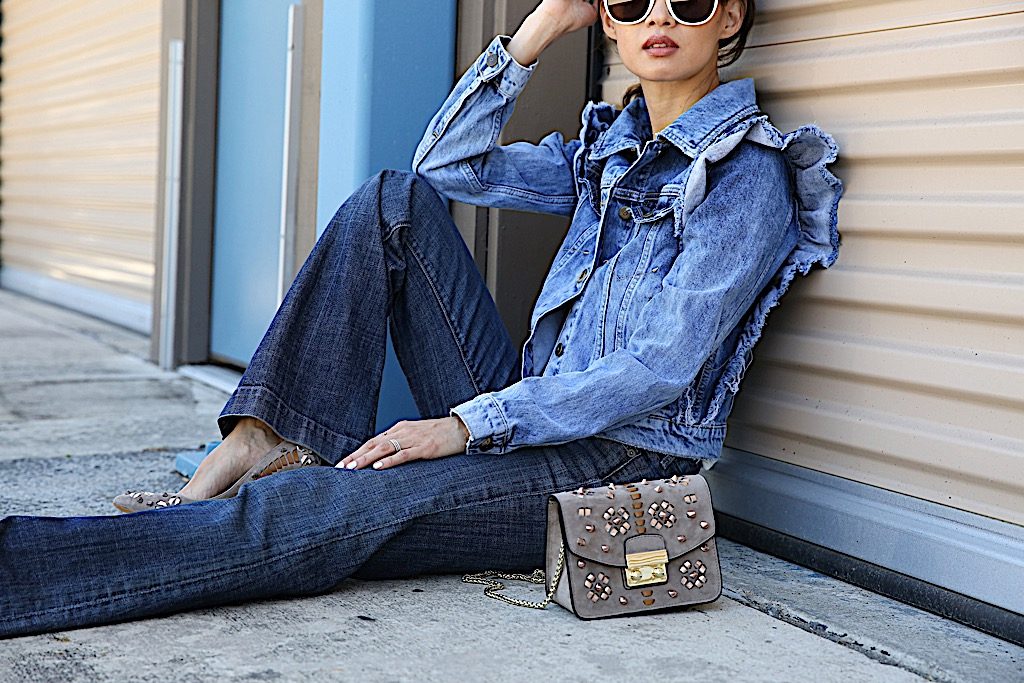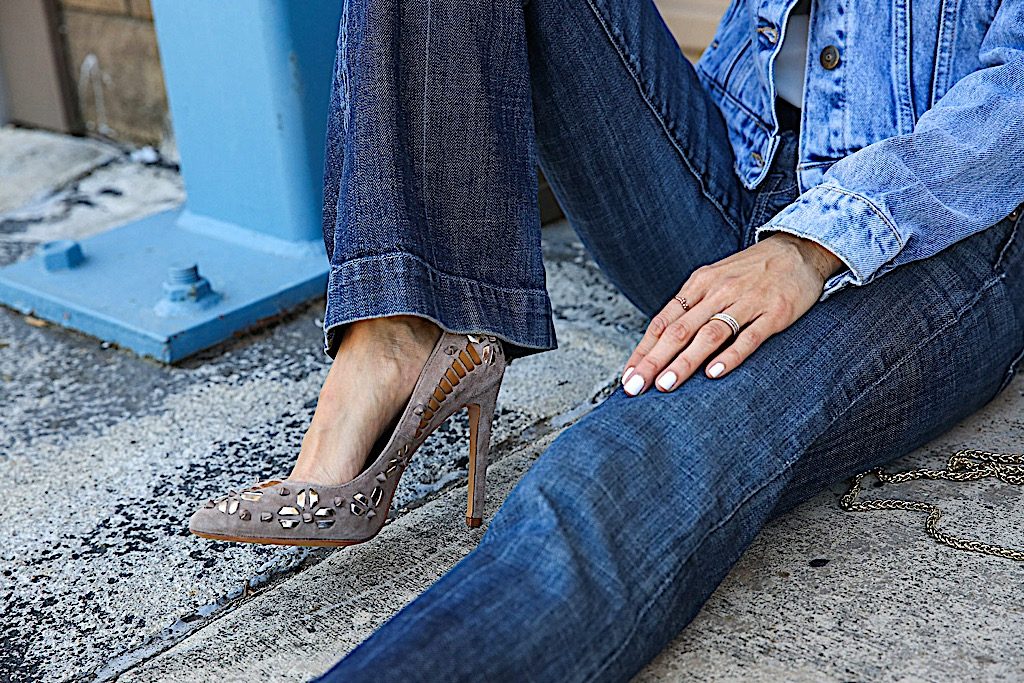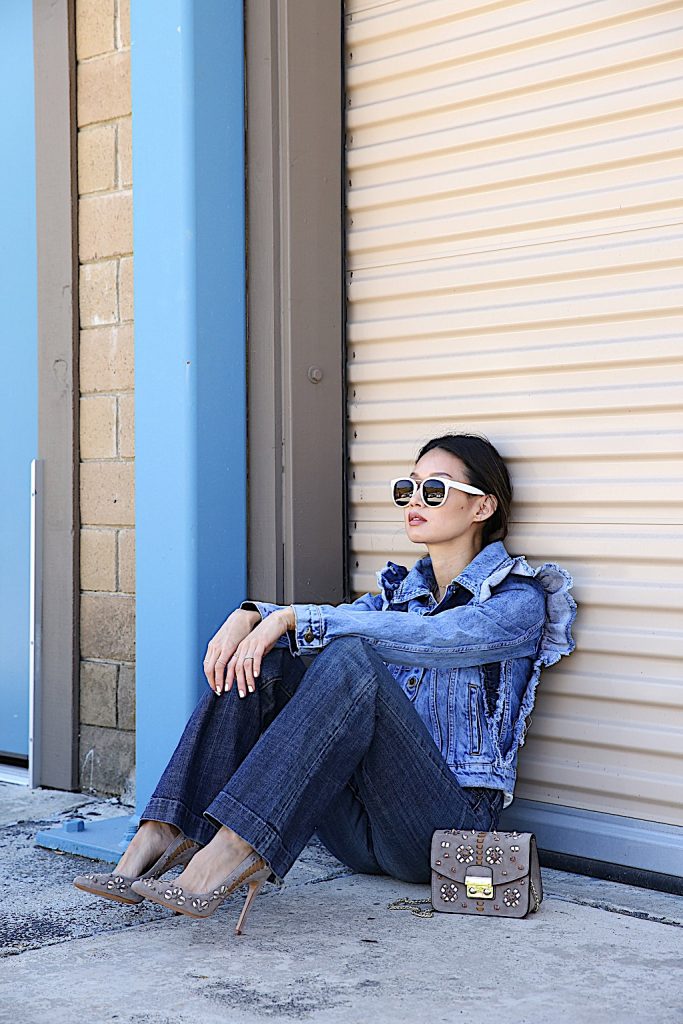 Jacket | Zara similar style here, here, and here
Camisole | HM similar style here and here
Jeans | Citizens of Humanity (old) similar styles here and here
Sunglasses | Illesteva (sold out) similar styles here and here
Bag | Lola Cruz similar style here and here
Shoes | Lola Cruz similar style and here
I've put together my favorite jeans that I actually own and love:

Here are some of my favorite denim jackets: