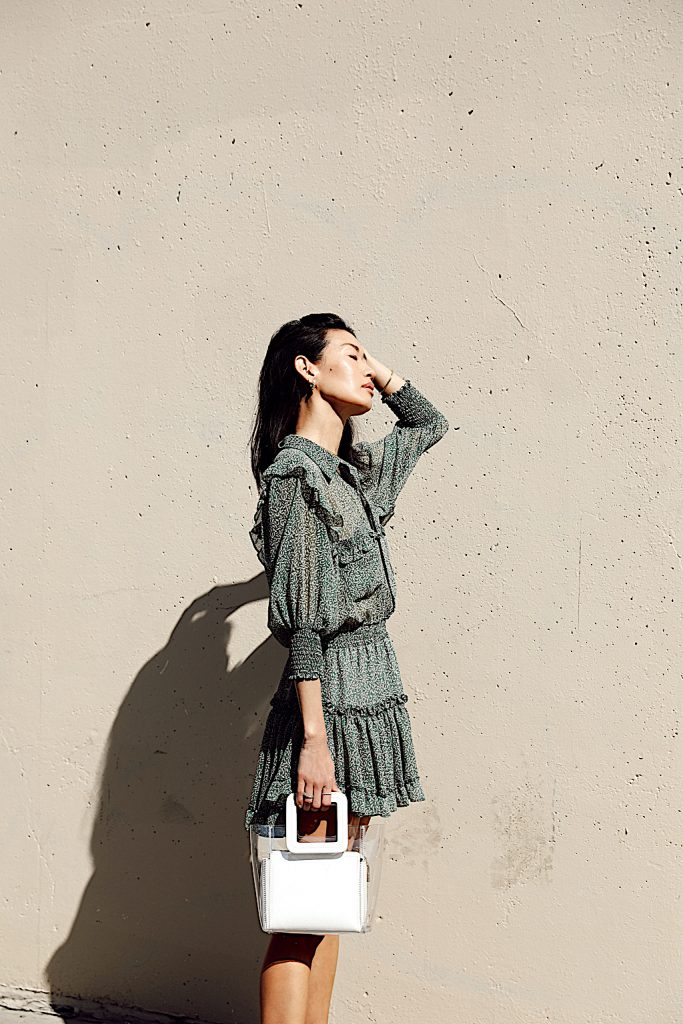 While we are all staying in and practicing #socialdistancing, spring is here. Before we know it, the weather will be warmer, the flowers will be blooming, and allergies back to taunt us. And when this self quarantine is over, we will go out again and visit with friends, go out to eat, and basically go back to how we were even a mere week ago.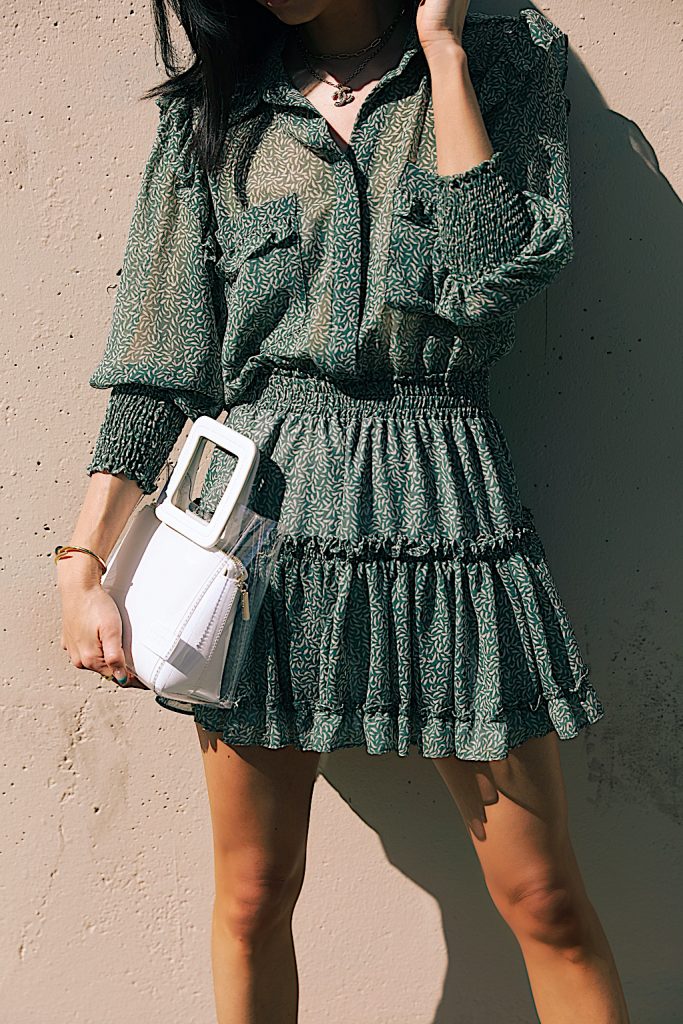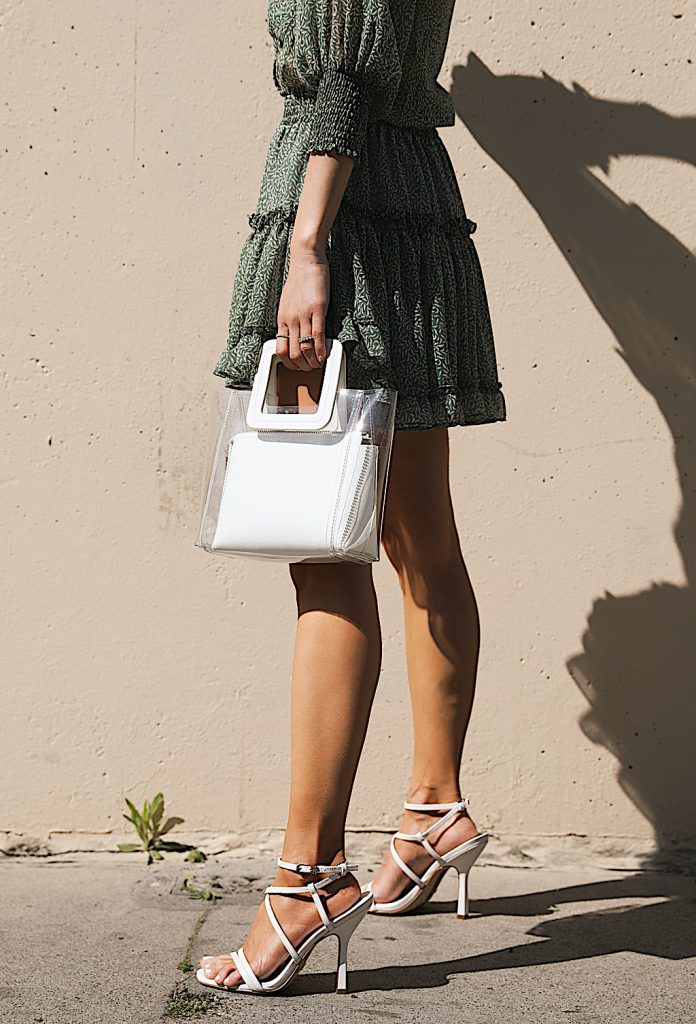 That being said, I wanted to keep it light and share one of my favorite spring colors.  If you have scrolled through my Instagram lately, you would know that I have been obsessed with green.  From sweaters, to shoes, to even my nails!  In honor of spring, I thought it would be fitting to share why I am drawn to green tones and some of my favorite outfits incorporating this color.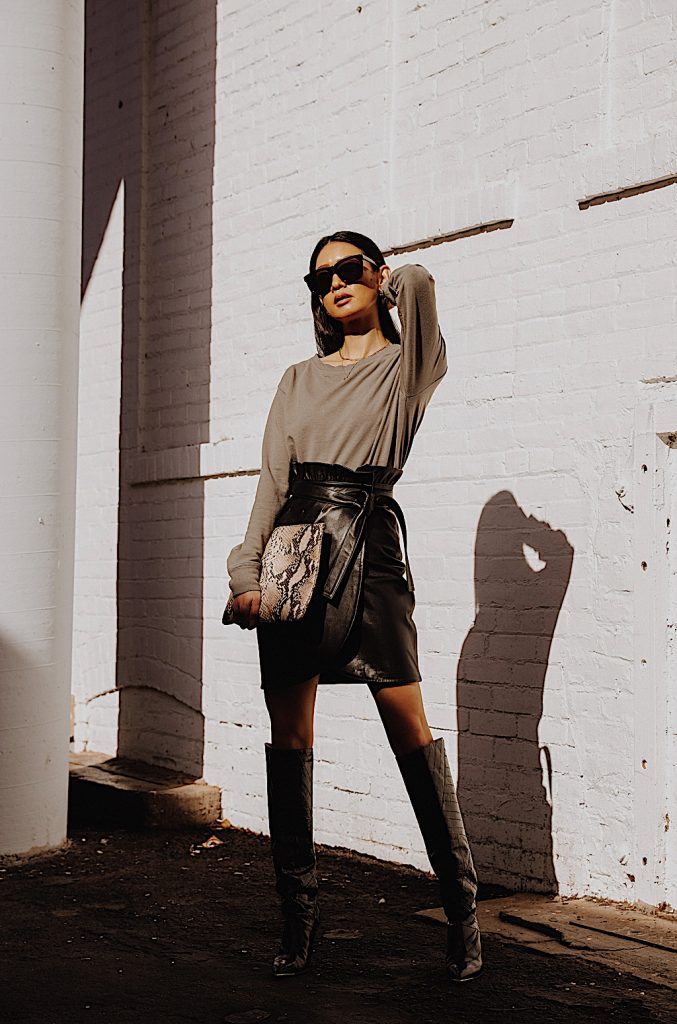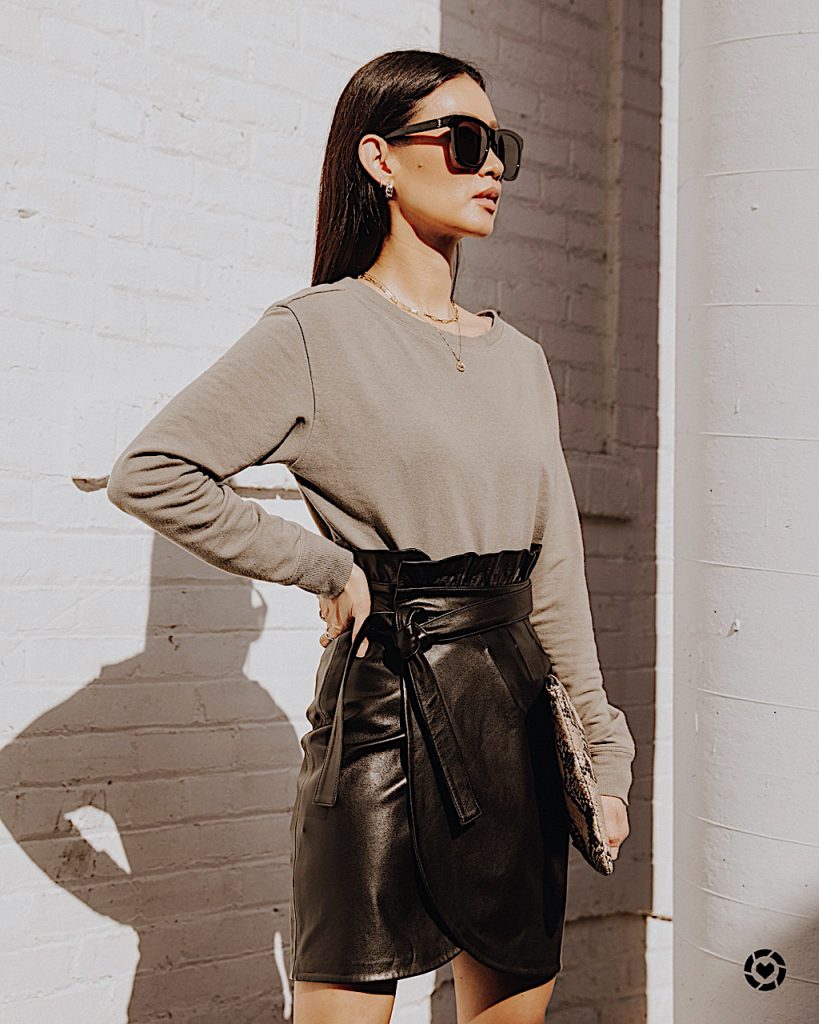 Green is pretty symbolic of spring. It reminds you of nature and Earth. The color green is also thought to represent tranquility, luck, health, kindness, and compassion. When wearing green, you don't have to be intimidated as there are so many shades of green out there these days.  For someone like me who used to avoid wearing lots of color, I've been loving the "biscay" green and pistachio shades a lot. To incorporate a more subtle "green" look, I like to pair a shade of green with denim, white, or black for a more neutral vibe.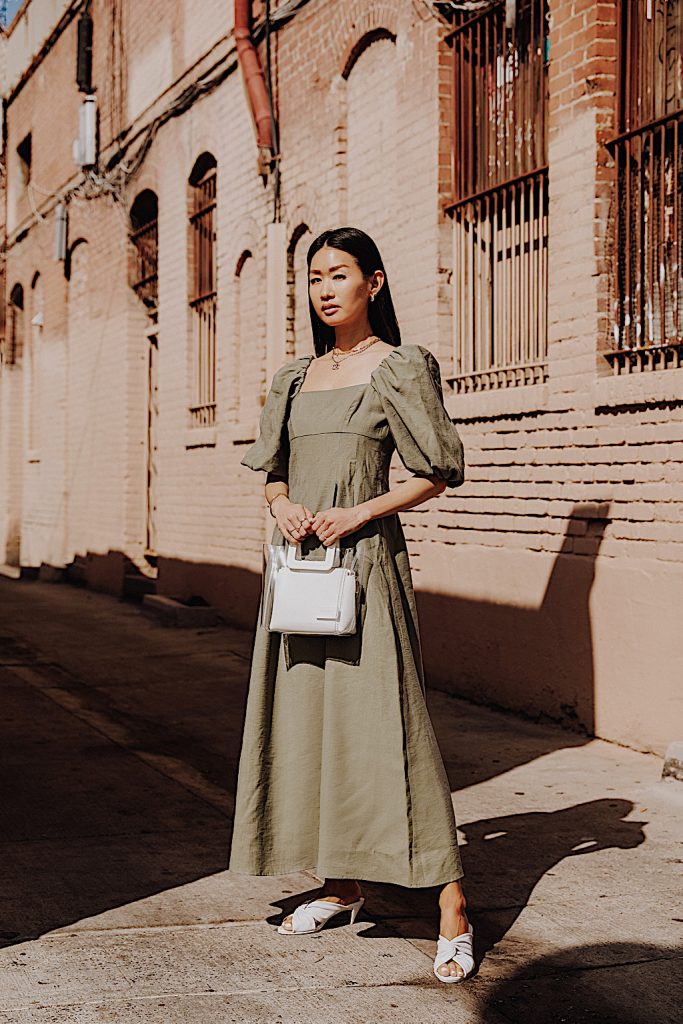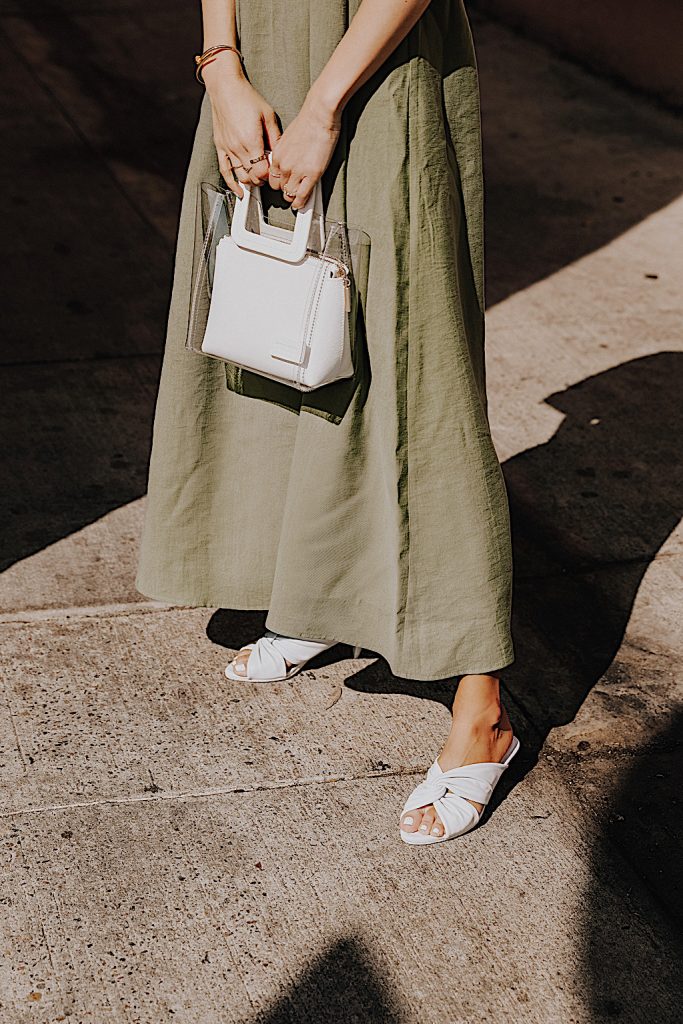 My green pieces aren't limited to clothing either. Lately I have been seeing a lot of green on bags, to shoes, to hair accessories. I love these lace-up sandals from Nordstrom. Not only are they on trend for spring (color and style), they can be worn with basically anything. Fair warning though, the strap in between the toes can be bothersome so best not to wear them all day. The minor discomfort is worth it for how cute the shoe is, but let's just say you've been warned.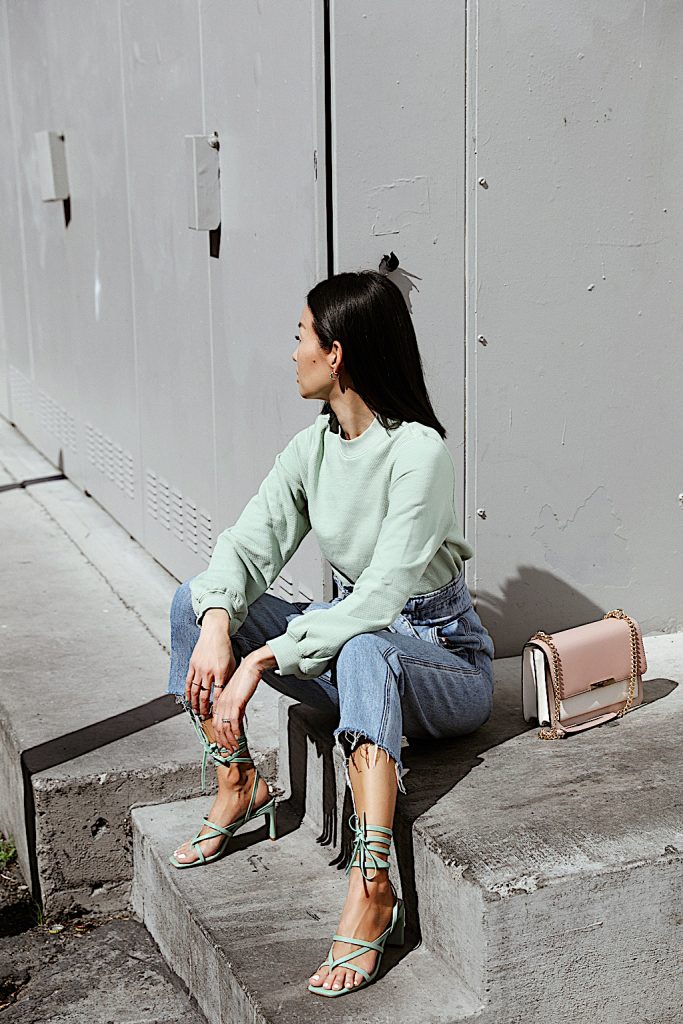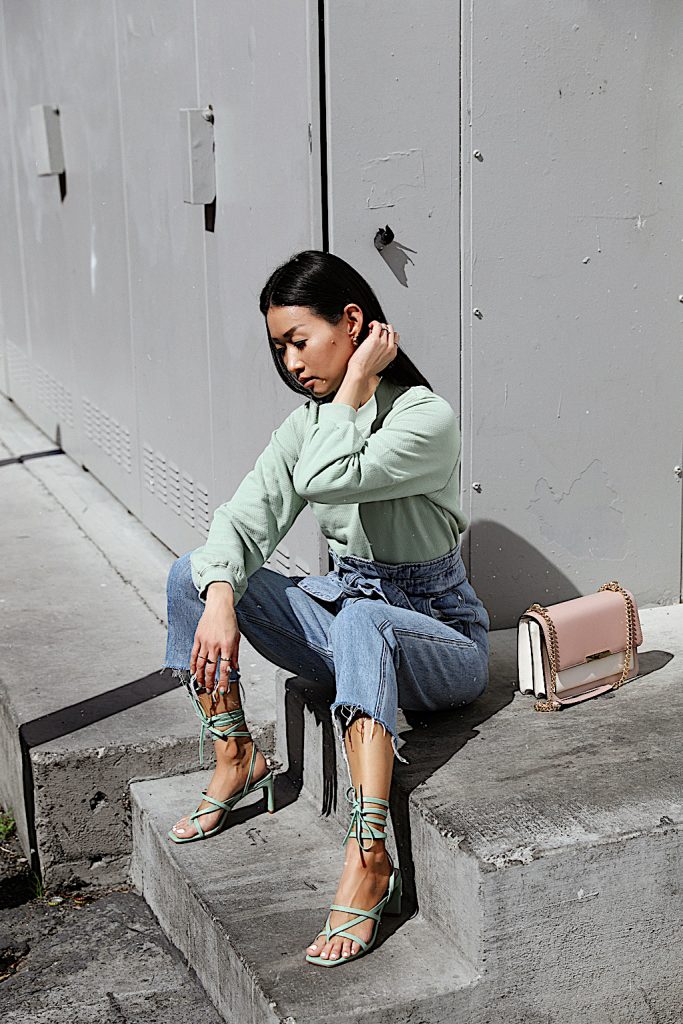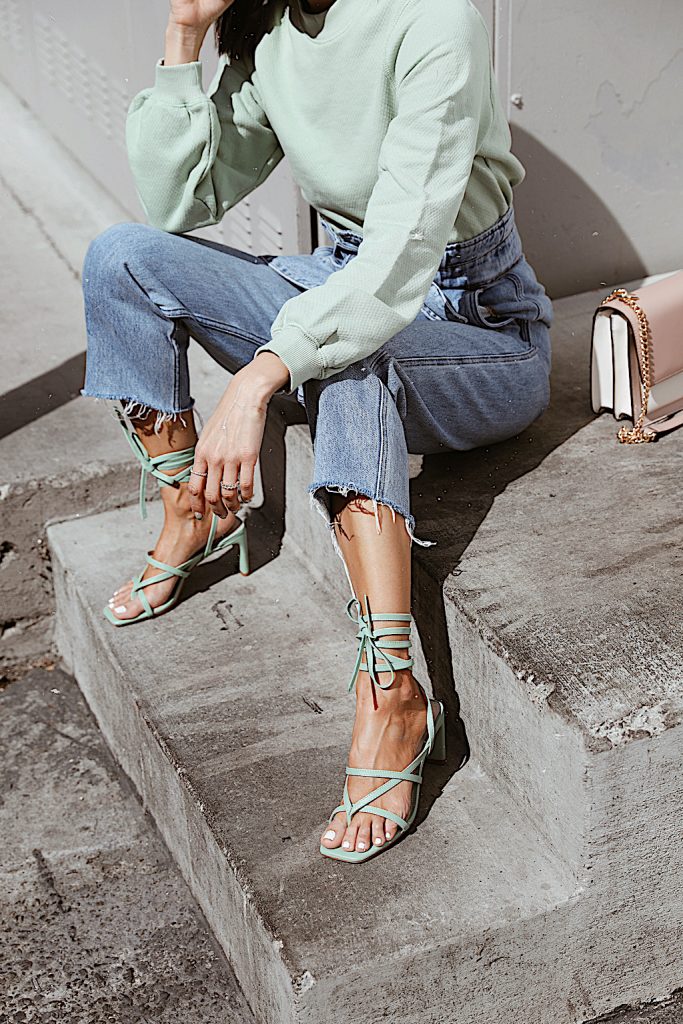 Do we also love these nails? It's a more spring, edgy vibe from the traditional French manicure, but I've been getting so many compliments on it. This is done with gel polish, clear base and a green on top with a white dot. I've also seen the pearls or crystals been used in place of the dot. Ask for an almond shape file too. If you are local to Orange County, CA, I got these done at Pardon My French (Tustin location) by nail artist Tiff. For a more detailed look at my nails (and to save to share with your manicurist), check the video out on my Instagram.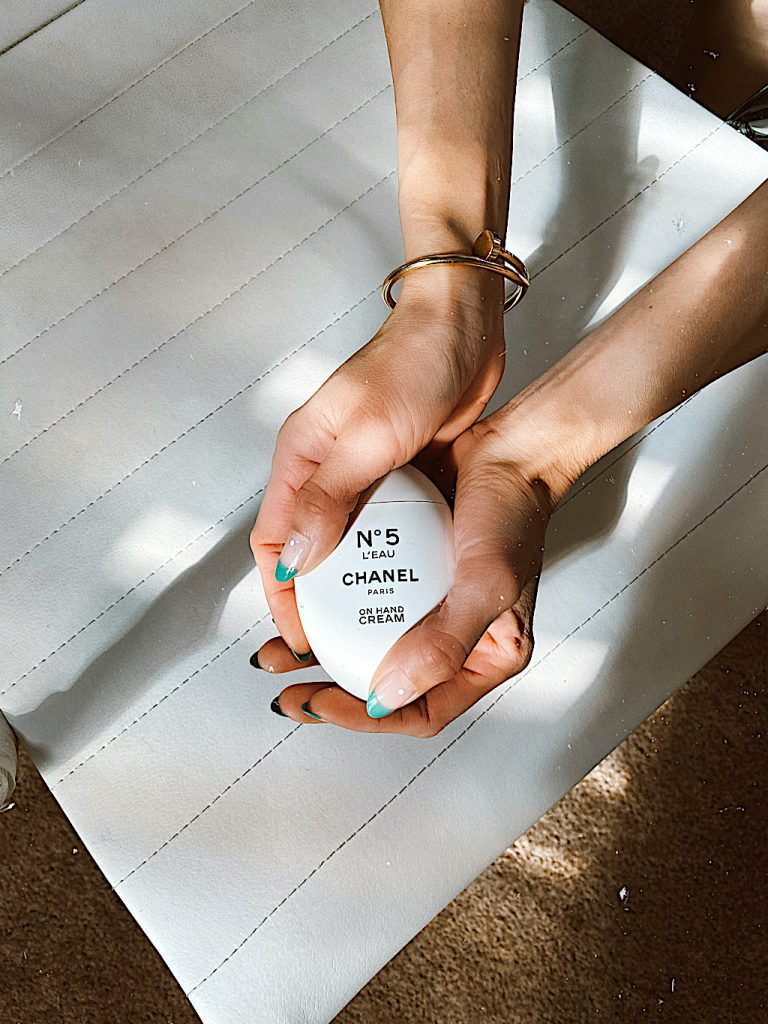 Are you into green for spring? What other colors have you been drawn to lately?