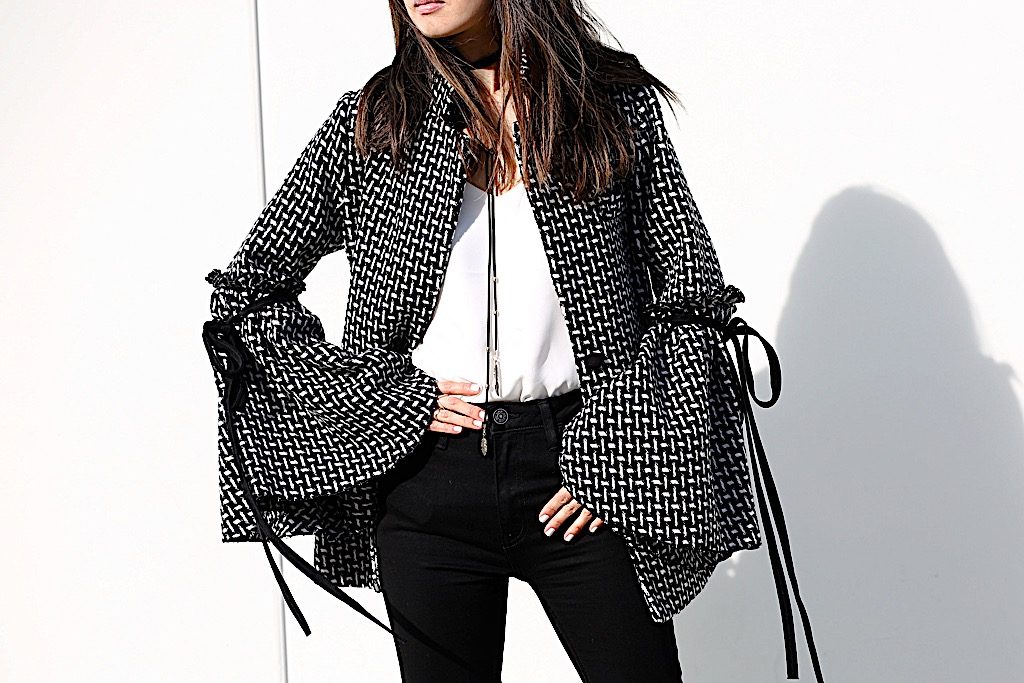 Lately it's been all about the flare. The trend went from flared sleeves to flared jeans and I don't think anyone will tire of seeing flares for a while (me included).
So when I saw this wool jacket from Minusey, I was immediately drawn to it because of the dramatic flared sleeves. You could basically wear anything with this jacket and make a statement just because of how fabulous it is. From the structured shoulders, to the modern sleeves, to the feminine details of the bows, this jacket is a must-have indeed!
Style Tip: When you have a dramatic piece like this jacket, keep the rest of the outfit simple so it doesn't compete with the statement piece.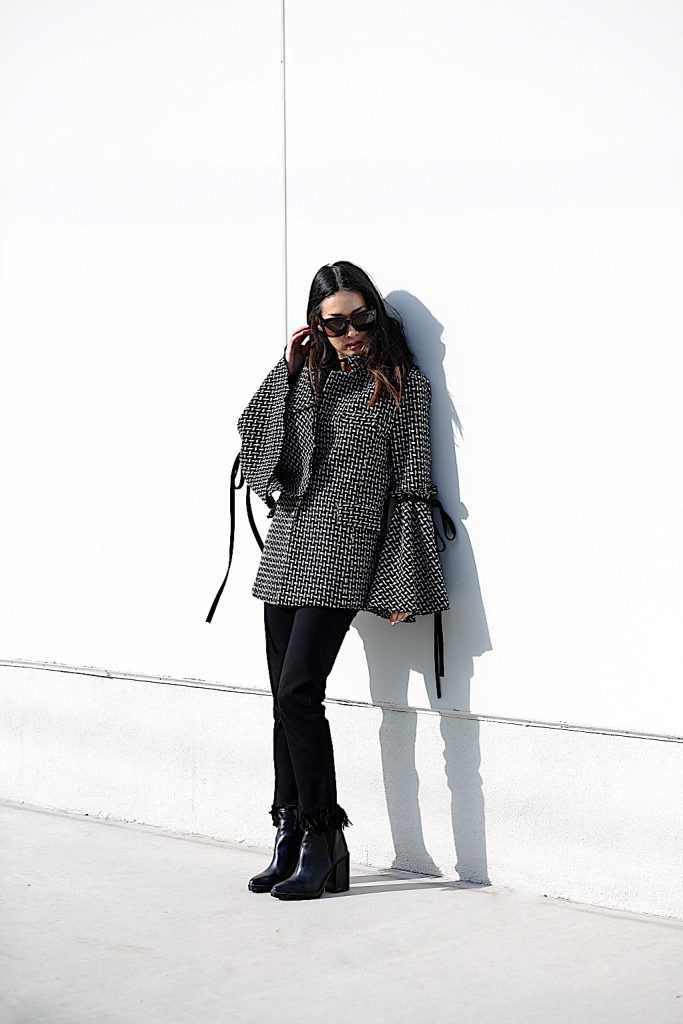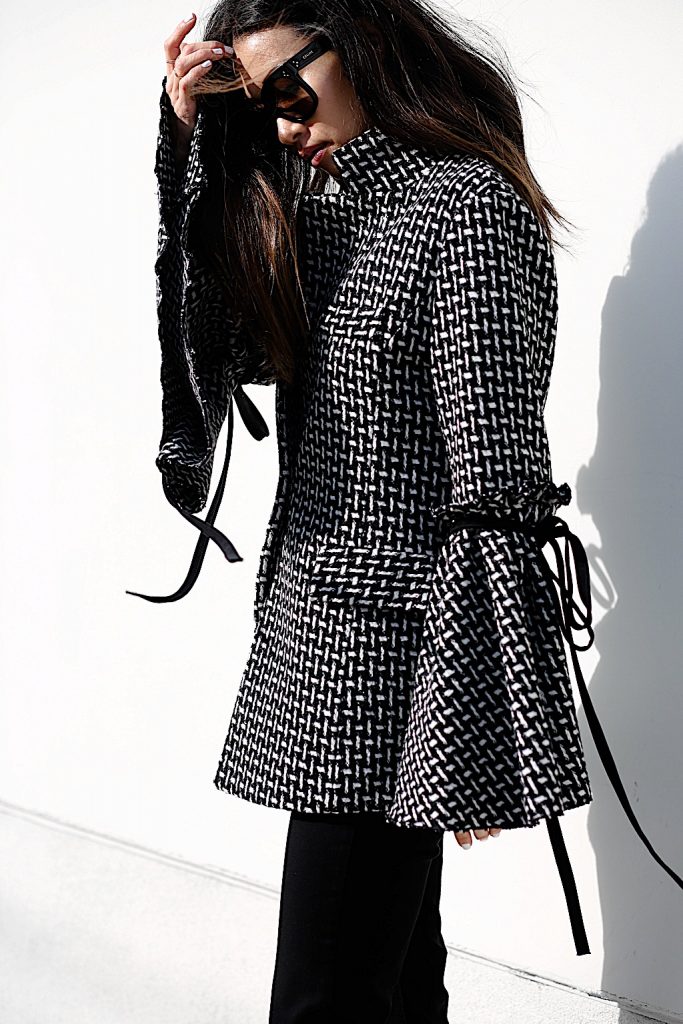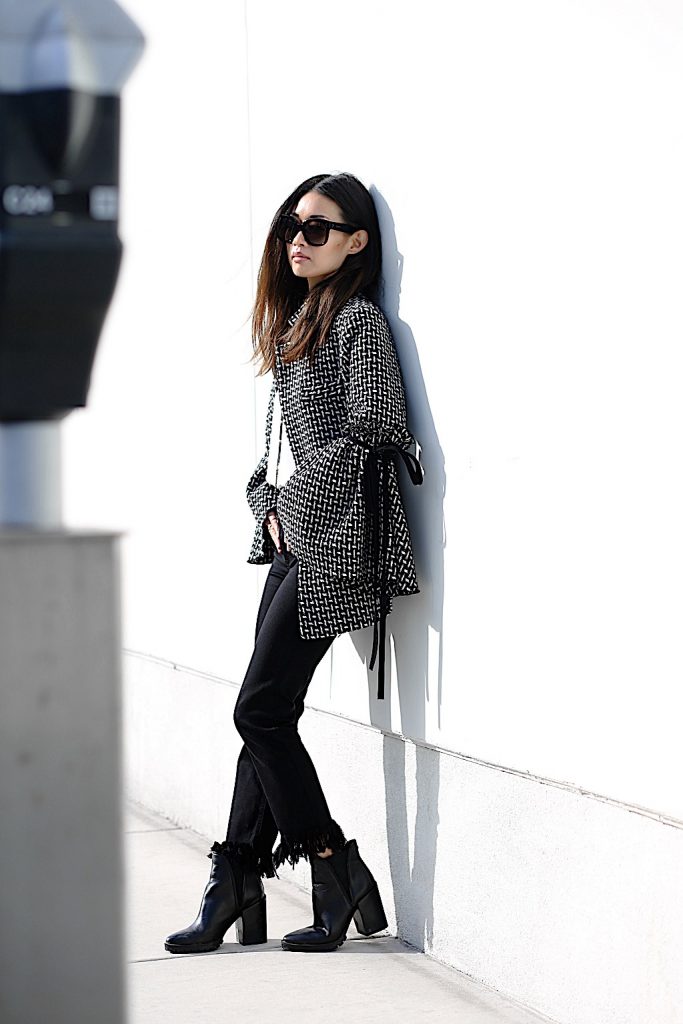 This other outfit from Minusey came as a surprise. I had ordered a dress similar to this style, but accidentally received this one instead. After trying it on, however, I was pleased to see that the stretchy, velvet fabric fits well and is super comfortable that I could literally sleep in it. What I love most about this dress is the sleeves of course. What can I say, I am addicted to flares! While the dress is actually supposed to be worn above the shoulders, I like the way it looks slightly off the shoulder better.
Style Tip: Play around with fashion and you don't have to wear something exactly how the model or brand styled it. Venture out and and make it your own.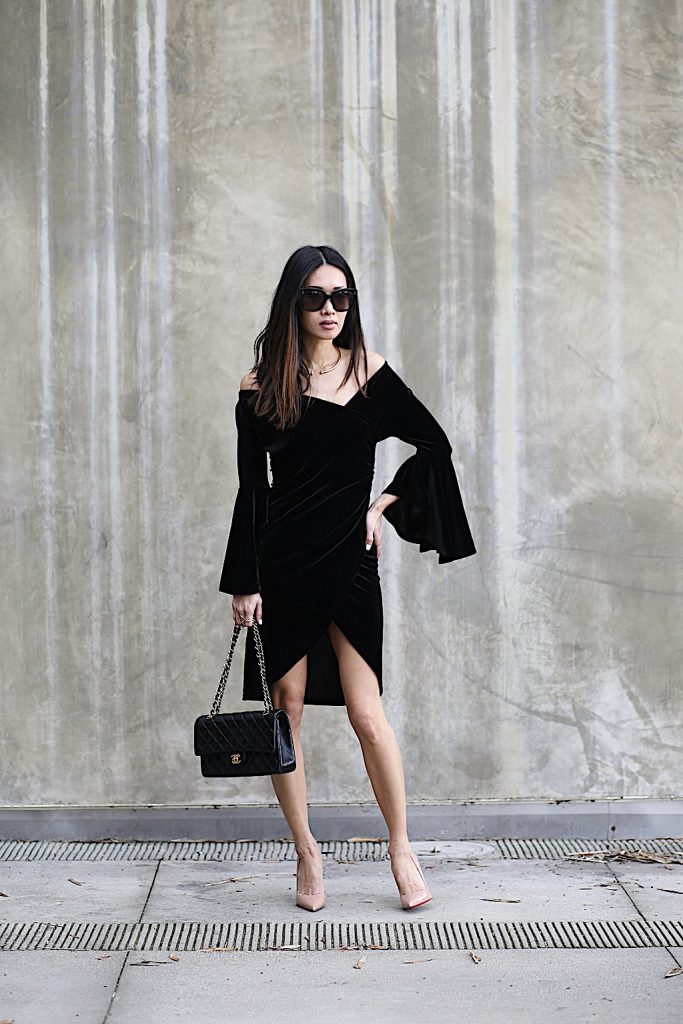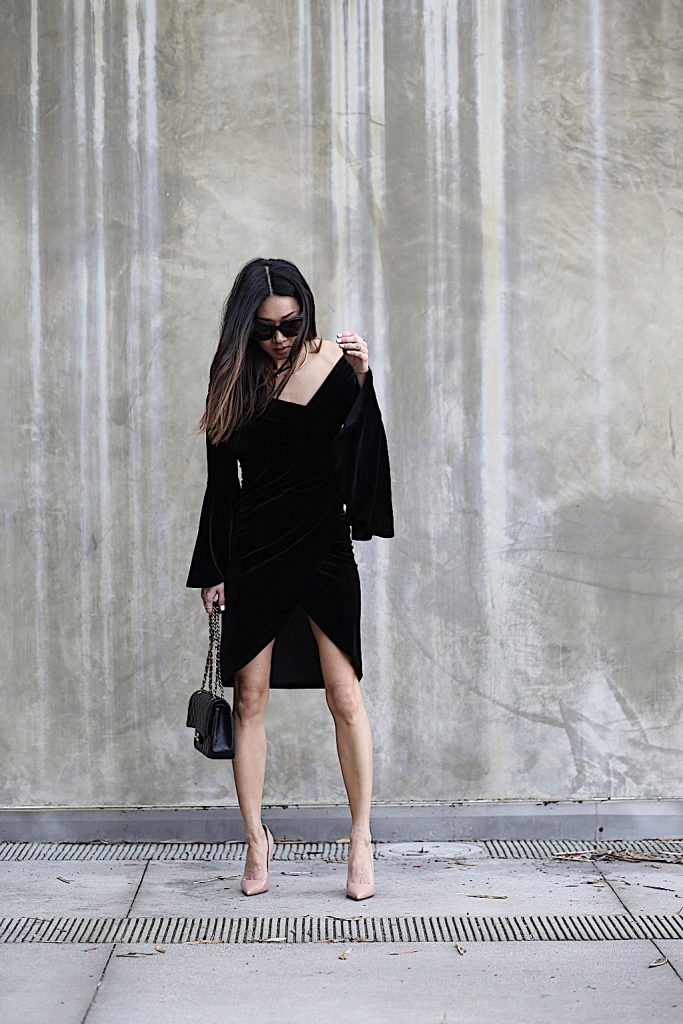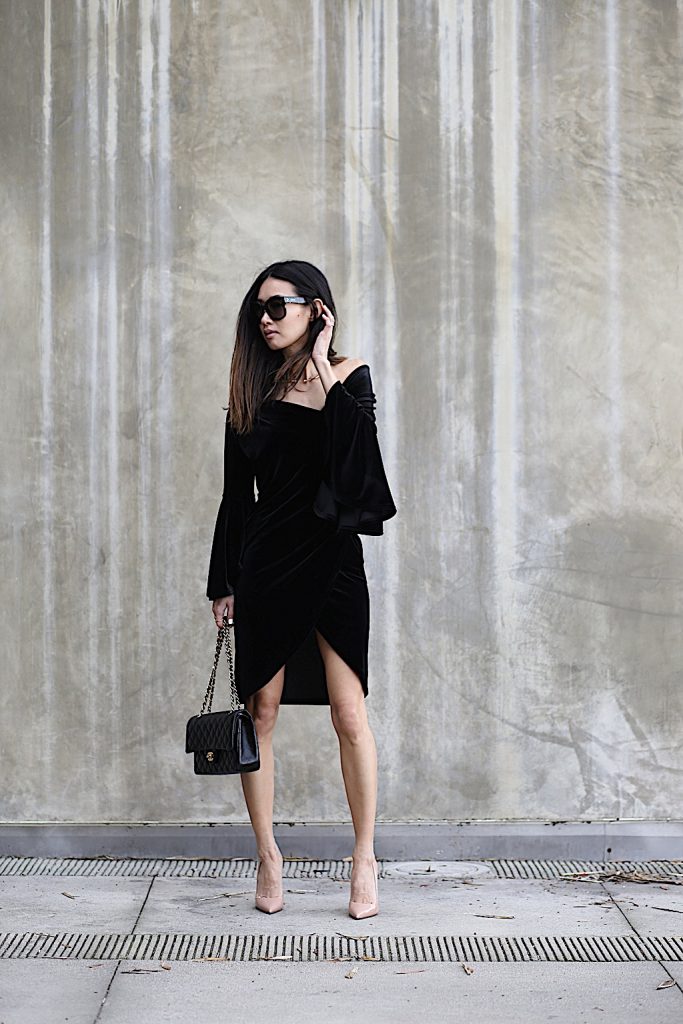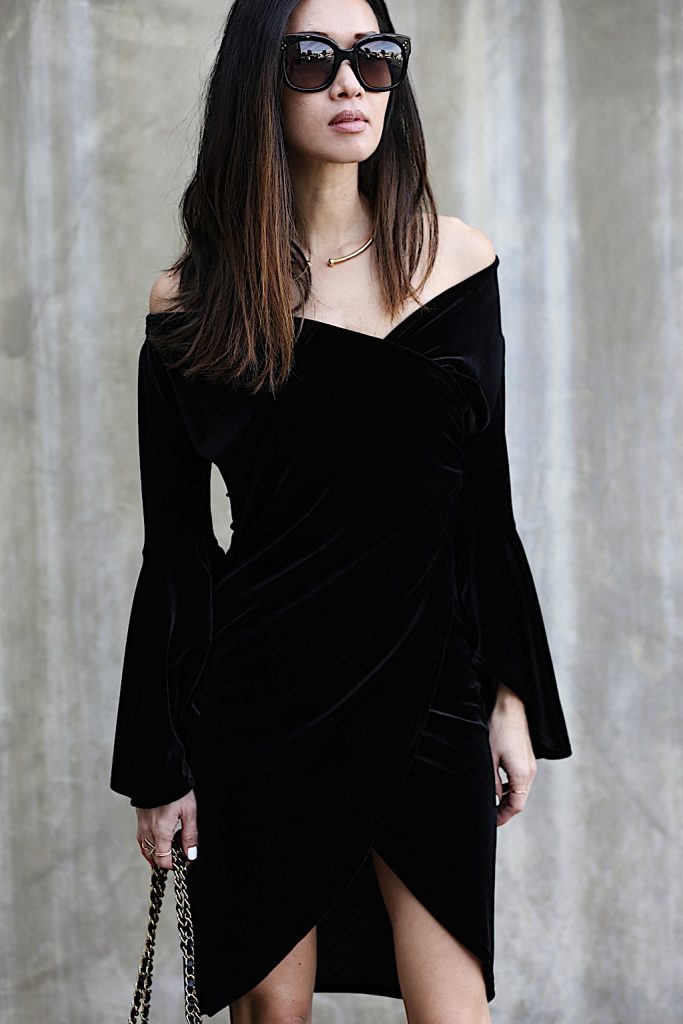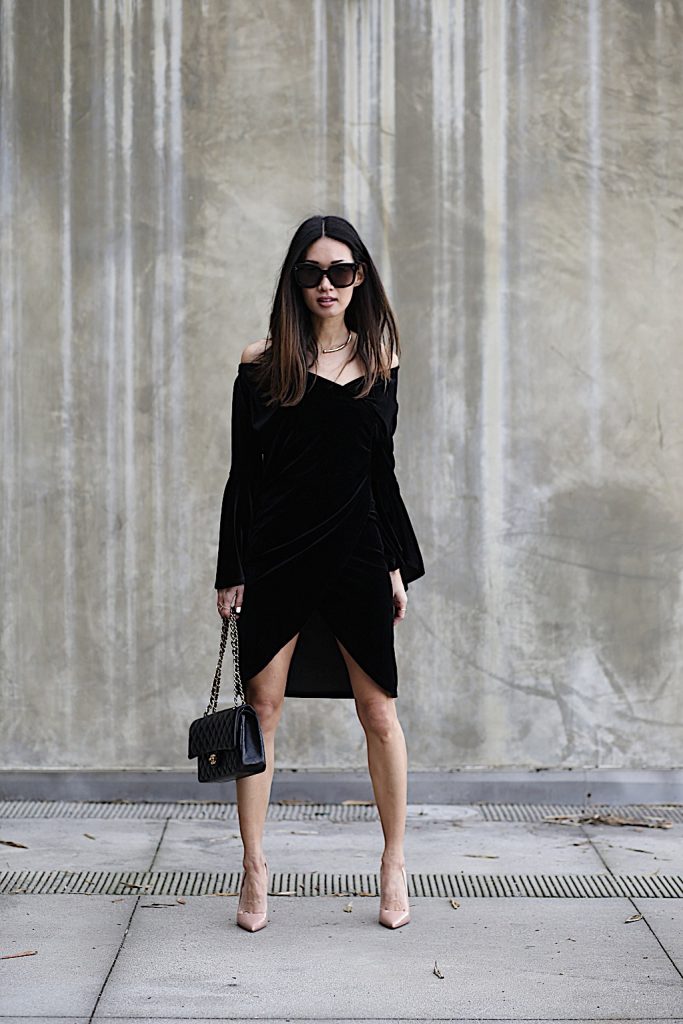 If you haven't caught onto the flare trend yet, it's not too late. Below are some of my favorite flared pieces along with my outfit details.

/ Statement Jacket Look /
Jacket | Minusey
Tank | HM (sold out in white) similar styles here and here
Jeans | Twenty 5A (sold out) similar style here and here
Shoes | Sam Edelman (old) similar styles here and here
Choker | BeXo similar styles here and here
Sunglasses | Celine similar styles here, here, and here
/ Velvet Dress Look /
Dress | Minusey (sold out) similar style here
Choker | Bauble Bar similar styles here, here, and here, here and here
Bag | Chanel similar styles here, here, and here
Sunglasses | Celine similar styles here, here, and here
Shoes | Christian Louboutin similar styles here and here