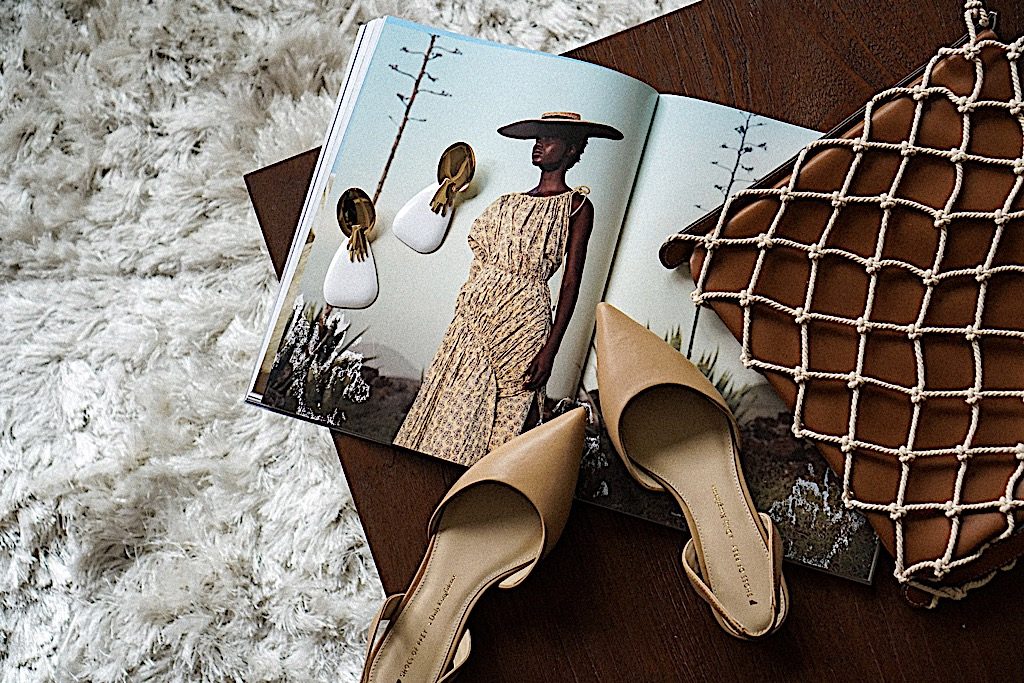 As someone who has the tiniest feet in the world (okay, not literally, but pretty close), I've found it very difficult to find shoes in my size. Most stores only carry one or two size 5 (or size 35) shoes in stock and sometimes even a size 5 can be too big (for styles that need a snug fit like pumps).
So when a company like Shoes of Prey comes around, you can only imagine my excitement to not only find shoes in my size, but ones I can also customize and make my own. And if this company sounds familiar, you've been following me and already know that I've designed shoes with Shoes of Prey before (see my first experience with them here).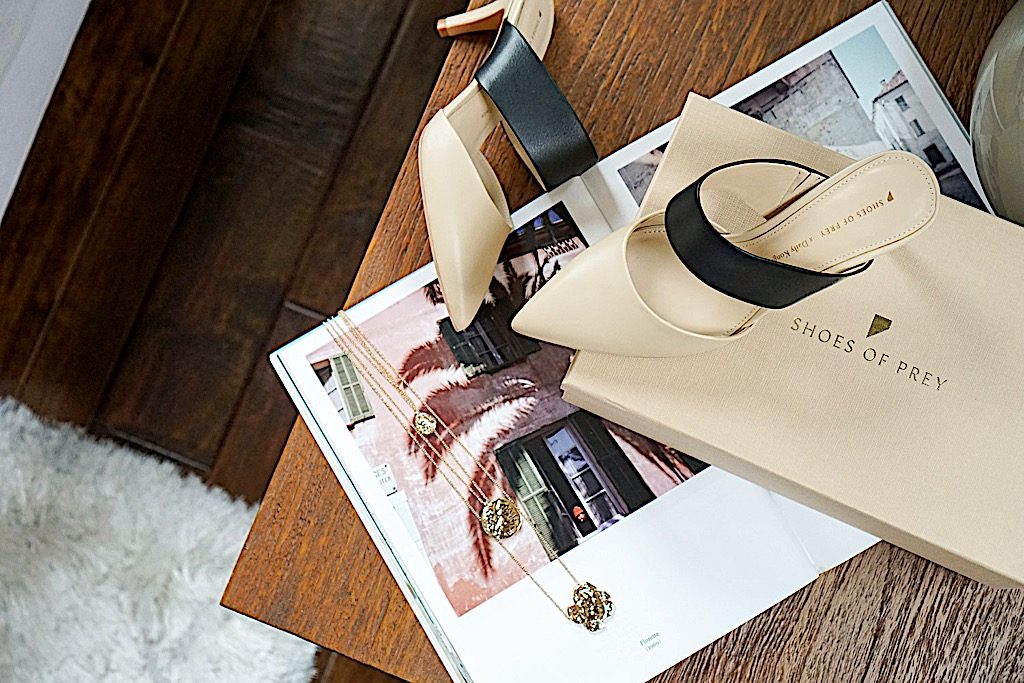 I worked with Shoes of Prey again to design shoes for the new Spring season. I need a few pairs of shoes for travel, everyday, and a pair for more formal events. What I love about Shoes of Prey is that while you can design your own pairs of shoes, they already have so many styles available which makes it easy to start with a design and then customize the details to create your own touch. They even have style guides and tips to help inspire you when creating your custom pair of shoes. All of this helps take the guesswork out of starting from scratch and makes the process so seamless.
For my upcoming trips, I wanted a pair of casual flats that were comfortable enough to walk around in all day but also ones that were chic enough to wear with jeans, dresses, and shorts. I instantly fell in love with the Bari style. With many different options, I went with the flat heel for comfort, pointy toe for added chicness, and camel Nappa leather because I've been really wanting a nude pair of flats to work for all of my outfits. I wore these flats all over Hawaii and never once got a blister or any damage to my feet. The leather is so buttery soft, the slingback never slips off, and the size 35 is totally true to size (which is not always the case).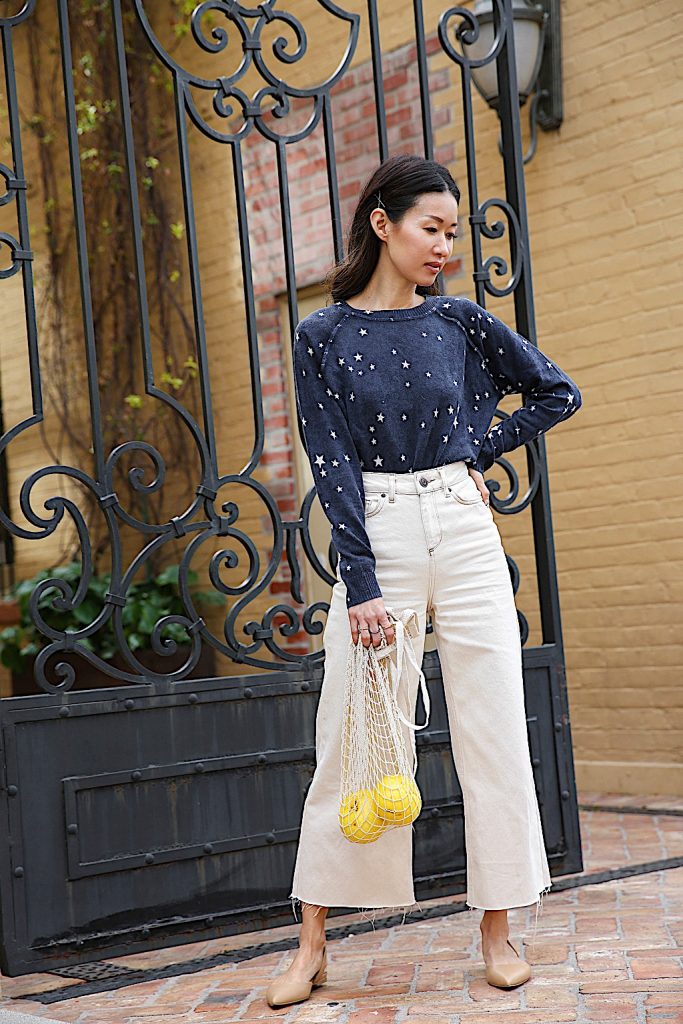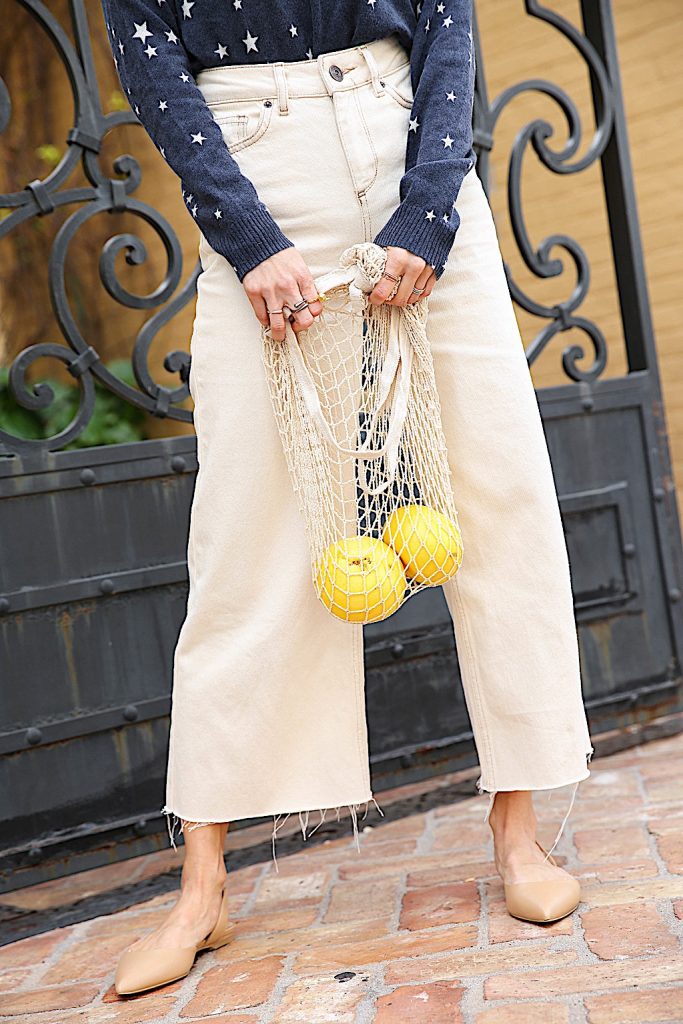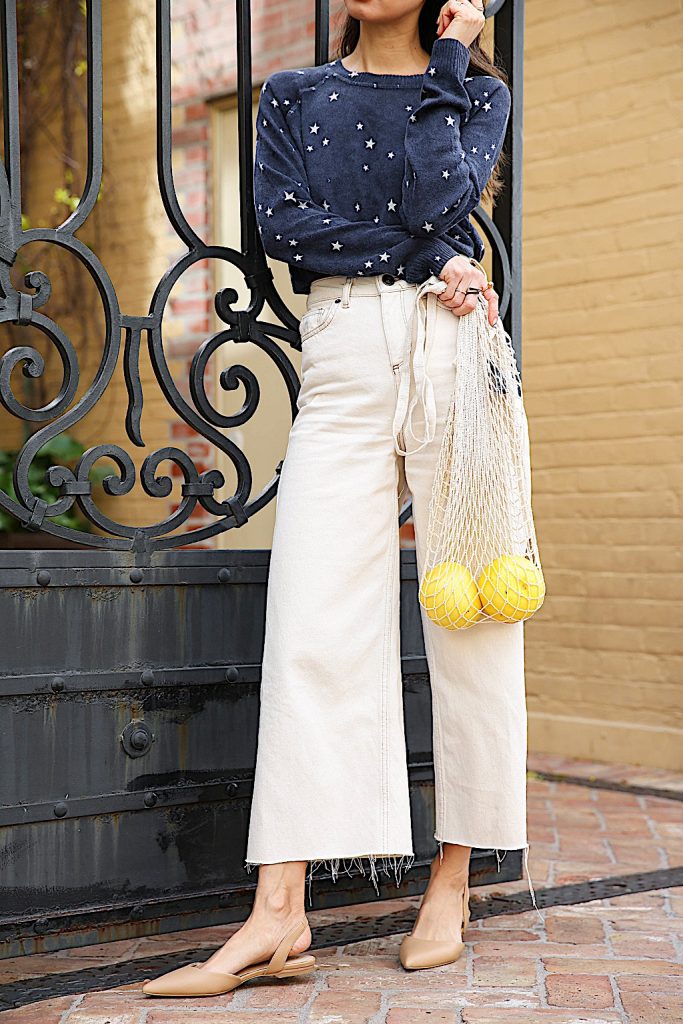 Sweater | Jeans | Bag | Rings | Shoes
I've also been wanting a pair of mules lately that can be worn with casual looks such as jeans but also with more sophisticated outfits. The Jasmin 70 mule was exactly what I was looking for! Since I like to stick with more neutral color palettes but also wanted the flexibility of wearing the mules with black as well as lighter color outfits for Spring, I designed a two toned mule with Sand and Black Nappa leather. The lower heel on this mule ensures that I can wear them all day and not have pinched toes by the end of the night. The wider strap is functional in that it provides added support for a mule but also makes the shoe more polished.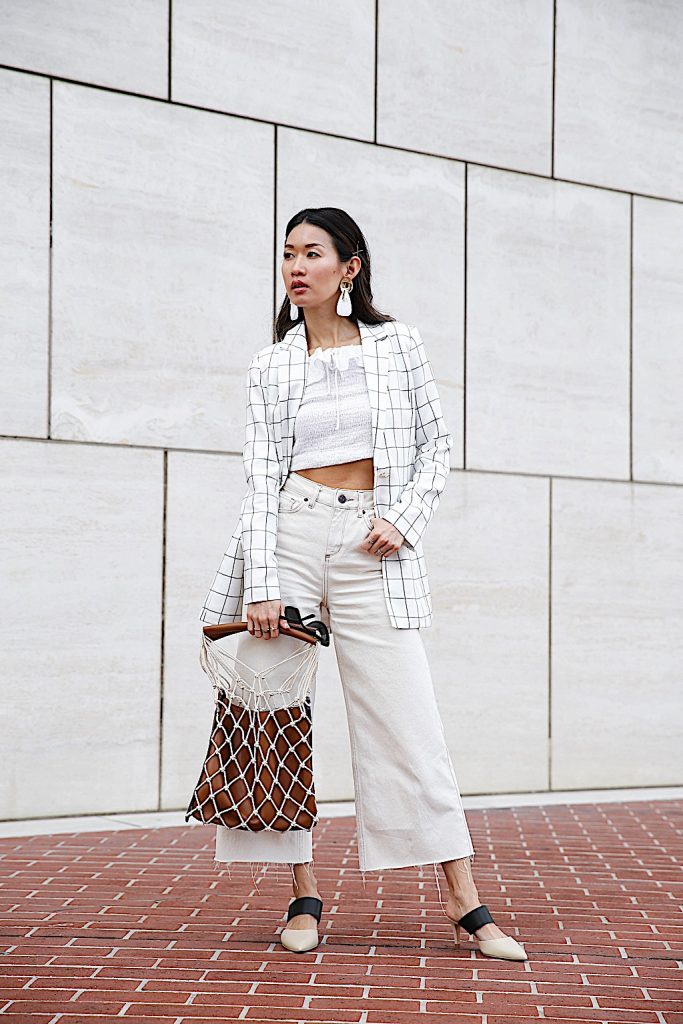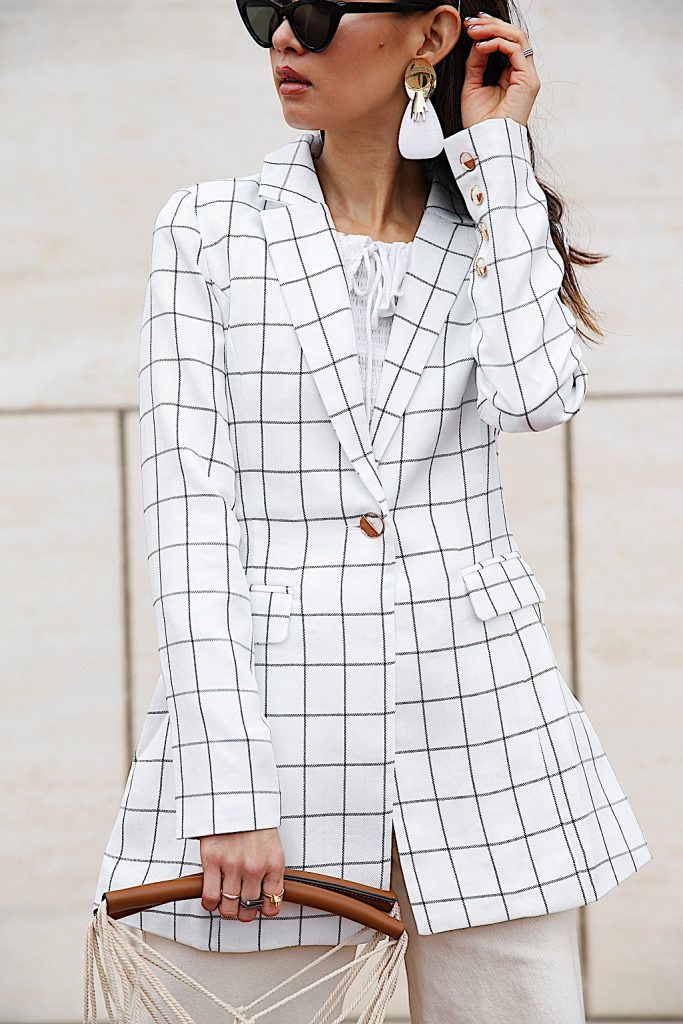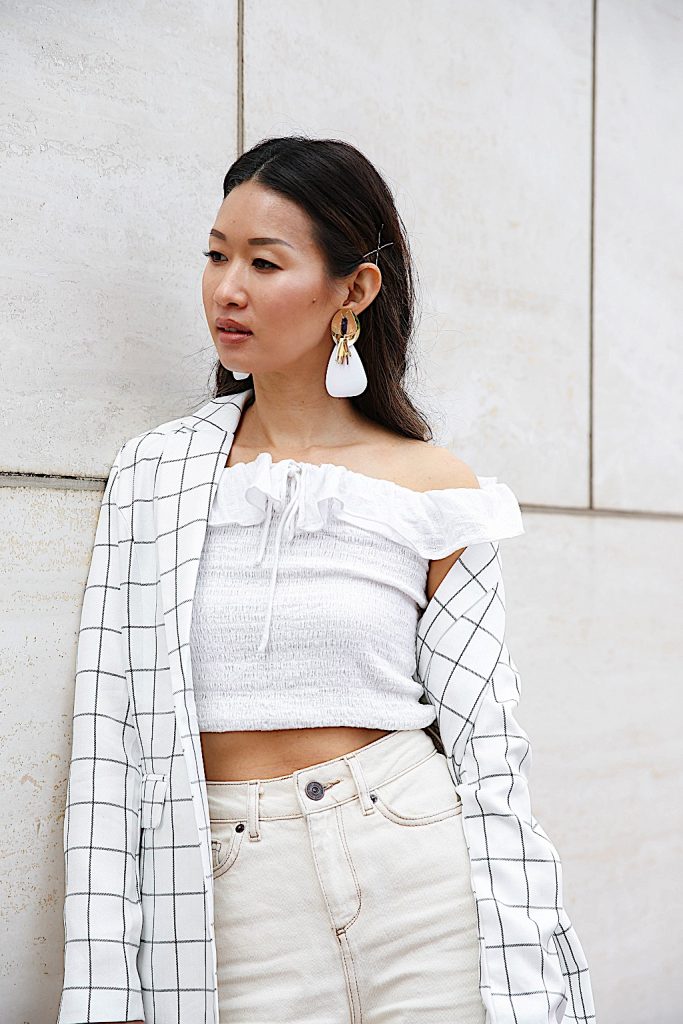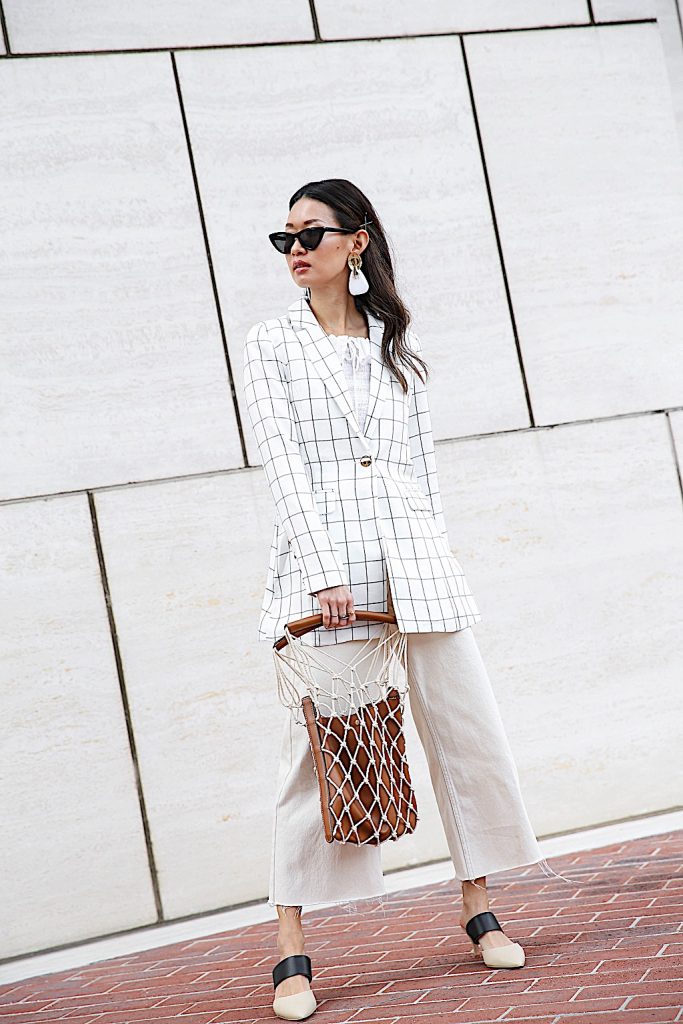 Jacket | Jeans | Earrings | Rings | Bag | Shoes
And finally for those days I want to get a little more dressed up, I wanted a pair of white pumps for the warmer weather. Nothing stands out more than white shoes and I love this half d'Orsay style on the Isola 100. I have been eyeing a pair of similar style shoes from a designer brand but sadly they never have my size. I ordered these in a size 35 but they were just a tad too big. While the other two pairs of shoes I designed were size 35 and fit perfectly, the Isola 100 pair did not. Fortunately, with every shoe you order, Shoes of Prey includes the most amazing package of heel grips and two types of toe inserts (I mean, I've never seen another shoe brand that does this!). Luckily all I had to do was insert the foam padding into my heels and now they fit perfectly.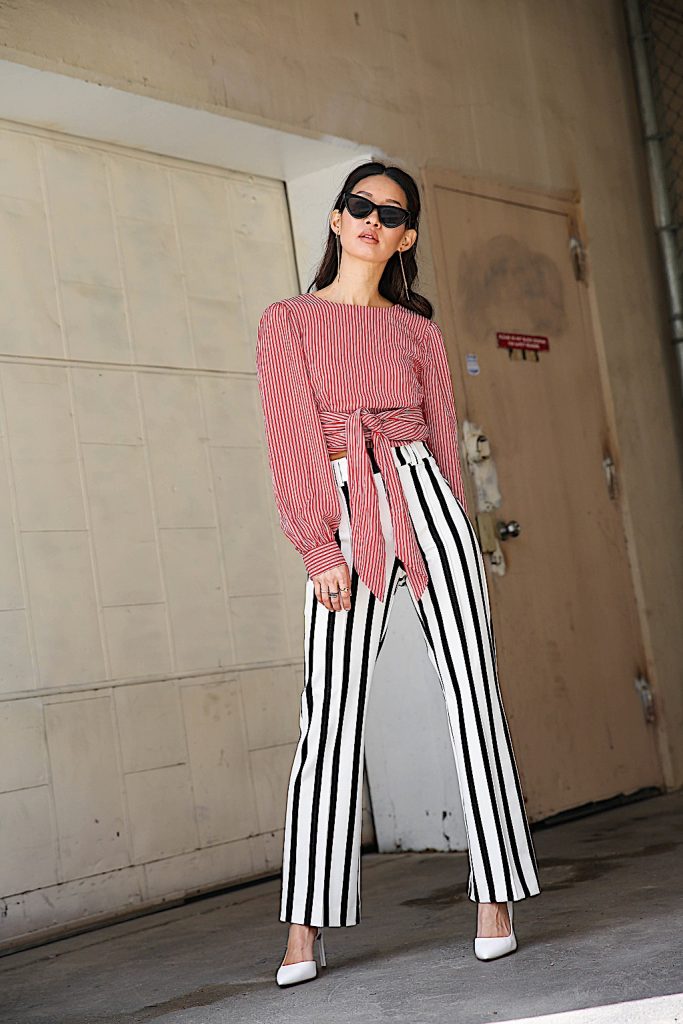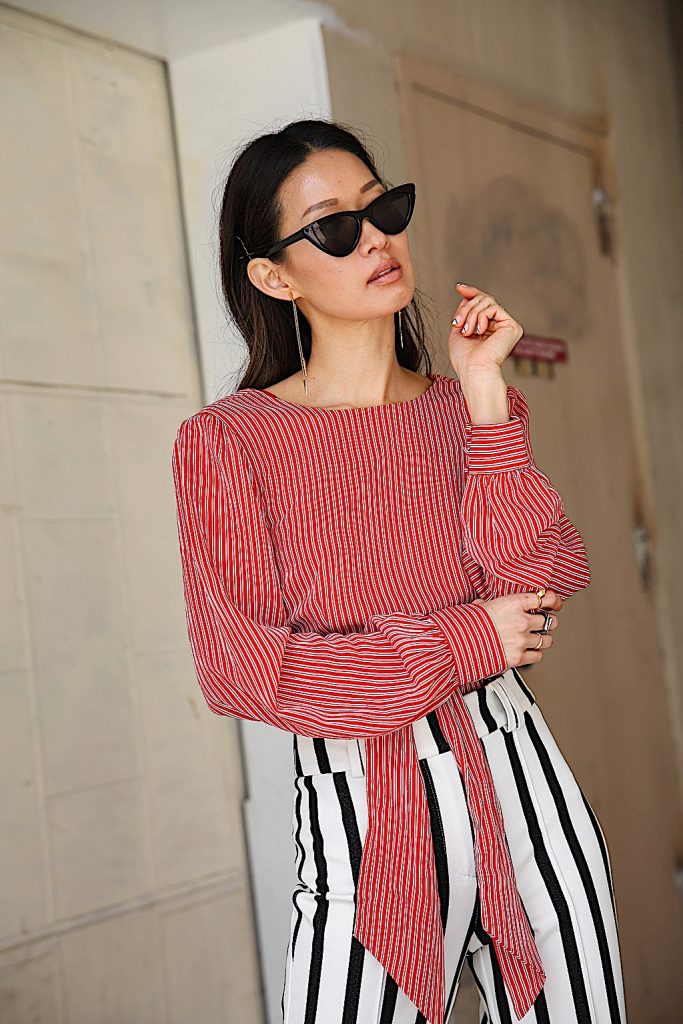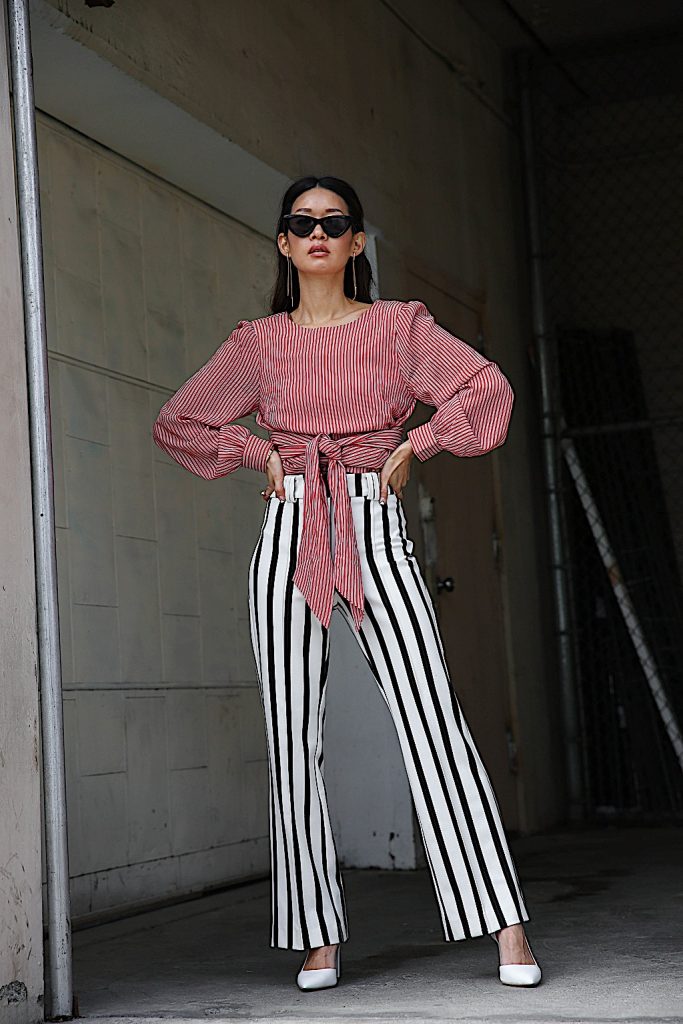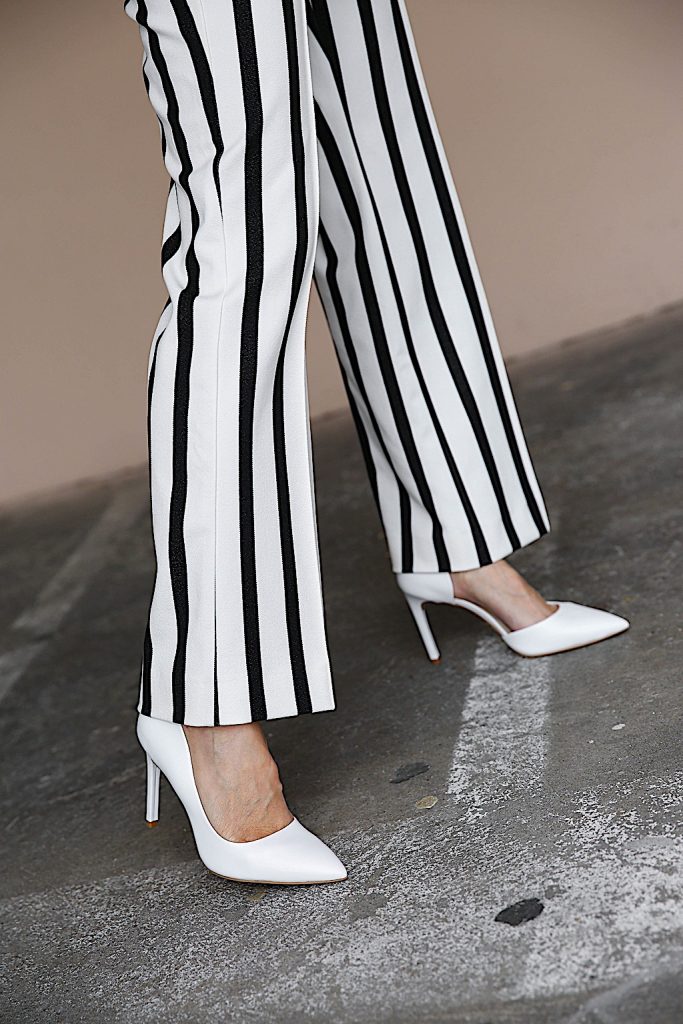 Top | Pants | Earrings | Sunglasses | Rings | Shoes
I am so happy with all three pairs of the Shoes of Prey shoes I designed and can't wait to design more as seasons change. I even added my own name to the inscription on each pair of shoes so that I will always know that these were designed just for me by me. And for my lucky followers, Shoes of Prey is extending a FREE custom inscription (worth $49!) with your order when you use the code: DAILYKONGFIDENCE (think of all the fun you can have with this custom inscription).
/ What Makes Shoes of Prey Stand Out /
Affordable styles with high quality materials
A wide range of sizes from 2-15 narrow, standard, wide and extra wide
Quick turnaround even for custom orders
Free shipping
365 day returns (if inscription isn't used)
Personalized inscription (use code DAILYKONGFIDENCE)
If you haven't checked out Shoes of Prey yet, now is the time. With so many different sizes, styles and materials to choose from, you can walk confidently in your next pair of shoes in the design you love and at the perfect fit.