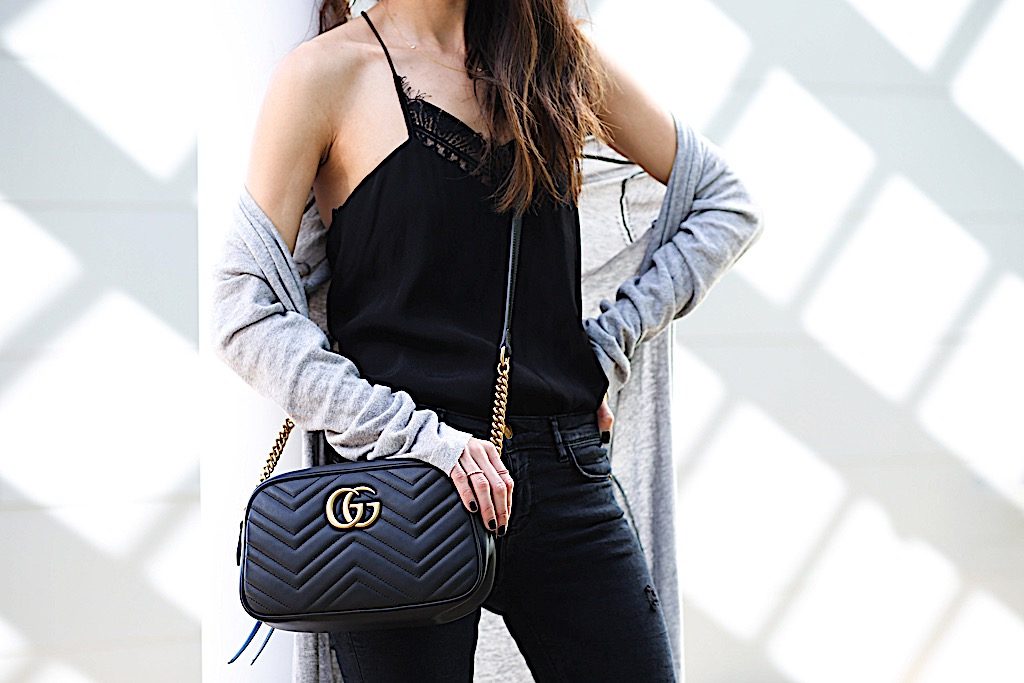 We've seen them on the arms of every influencer out there. From big to small, from Asia to America, there is an "IT" bag and you must have it.
It started with the Chloe Drew, then the Chloe Faye, remember those? Now here we are with the Gucci bag. So do you purchase the "IT" bag or not? While I want MY style to mandate whether I invest in a bag, it's hard to ignore the demand and desire for the "IT" bag. When deciding which bag purchase to make next, I hesitated. These thoughts ran through my mind…Did I want to buy a bag that everyone else owned? Did I want it just because it was the hottest bag around or do I really love it? This would be my first ever Gucci bag purchase. I have my share of Chanel, Balenciaga, Celine, Valentino, but not Gucci…not till now.
So what made me take the plunge? There are so many Gucci handbag options so I picked the one I liked best (meaning, I still let my style dictate which bag fit ME). Simple, black, mini, yet classic. A bag that I could technically carry for years to come and even pass on to my daughters. But let's be honest here, why did it have to be a Gucci bag versus any other designer brand out there?
The way I see it, buying an "IT" bag can help an influencer in several ways. As us bloggers know, it is difficult to organically grow. Purchasing the hottest bag of the season and being photographed with it elevates my chances of being reposted by other accounts, which then in turn leads to more exposure, thereby hopefully a gain in followers. I see it as an investment.
But let's be clear here. No way am I saying to run out and go buy an expensive bag. Especially if you cannot afford it right now. But if you've saved up for a purchase or you have the means, then consider the option of buying an "IT" bag of the season. It may help you get reposted. It may help you grow your following. It may help you get some Reward Style commission. But if all else fails, at least you have a coveted bag that you can feel fabulous carrying.
So when the Gucci has come and gone, what will be next? If Influencers are truly "influencers," I predict we will be seeing the Prada Cahier Notebook bag or the redesigned Chloe Nile Bracelet bag blowing up our Instagram feeds really soon…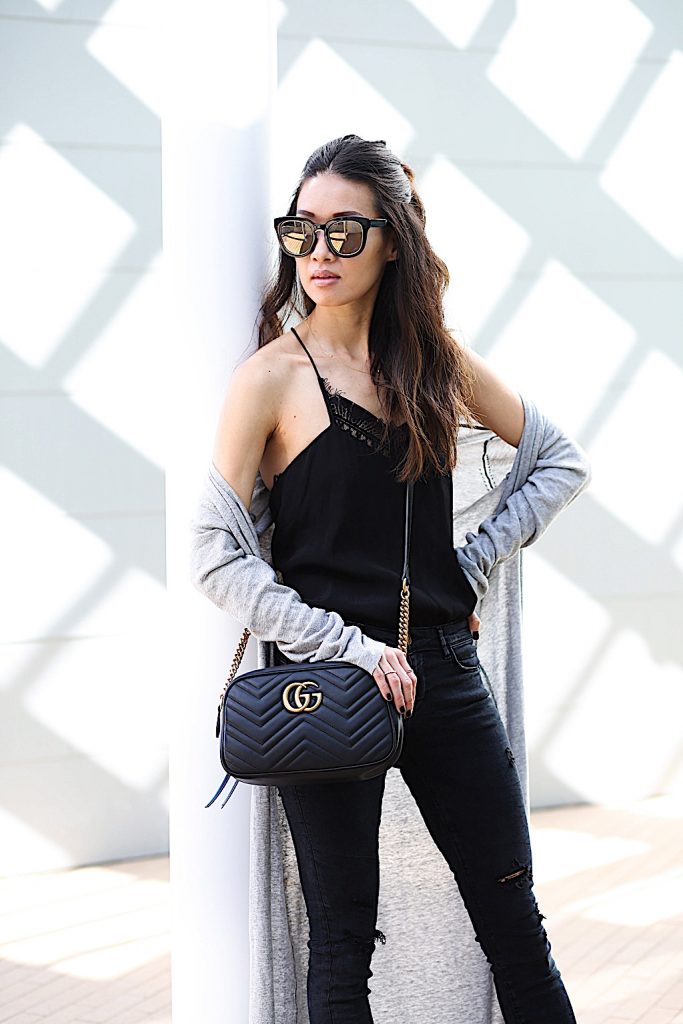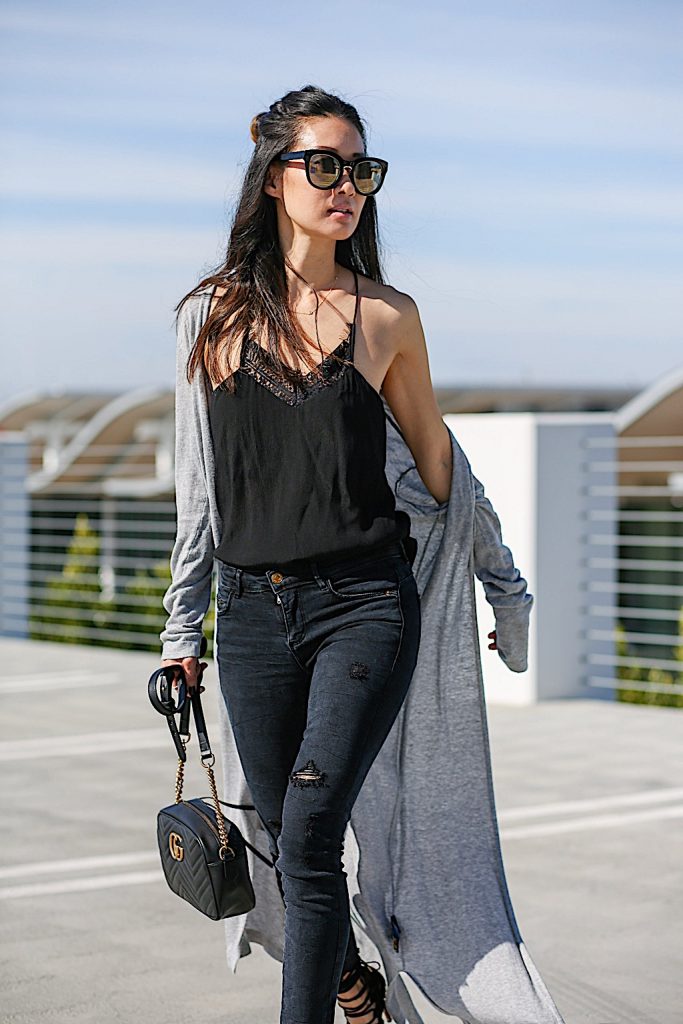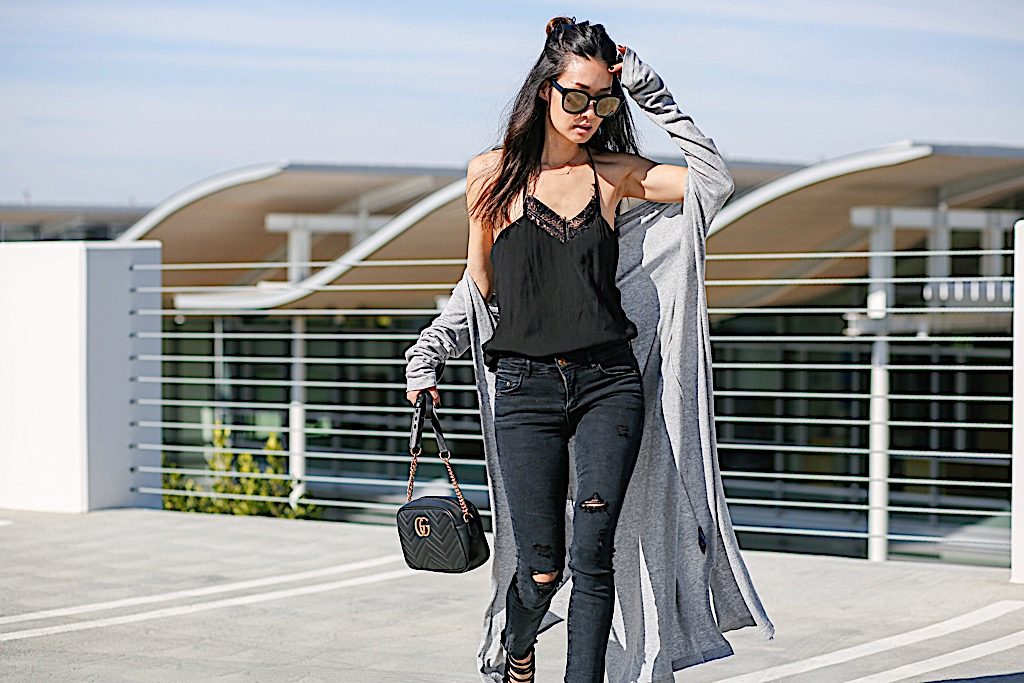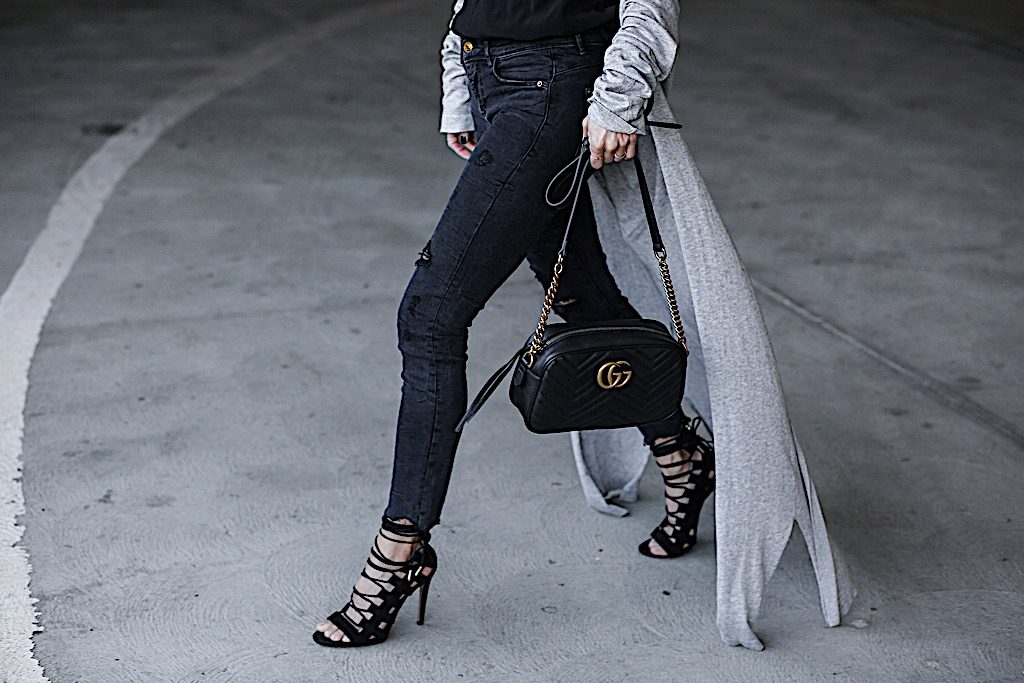 Top | Blessed Are The Meek (sold out) similar styles here, here, and here
Cardigan | Press Fashions (on sale now) similar styles here and here
Jeans | Zara similar styles here and here
Sunglasses | ZeroUV similar styles here and here
Shoes | Aquazurra similar styles here and here
Bag | Gucci similar styles here and here