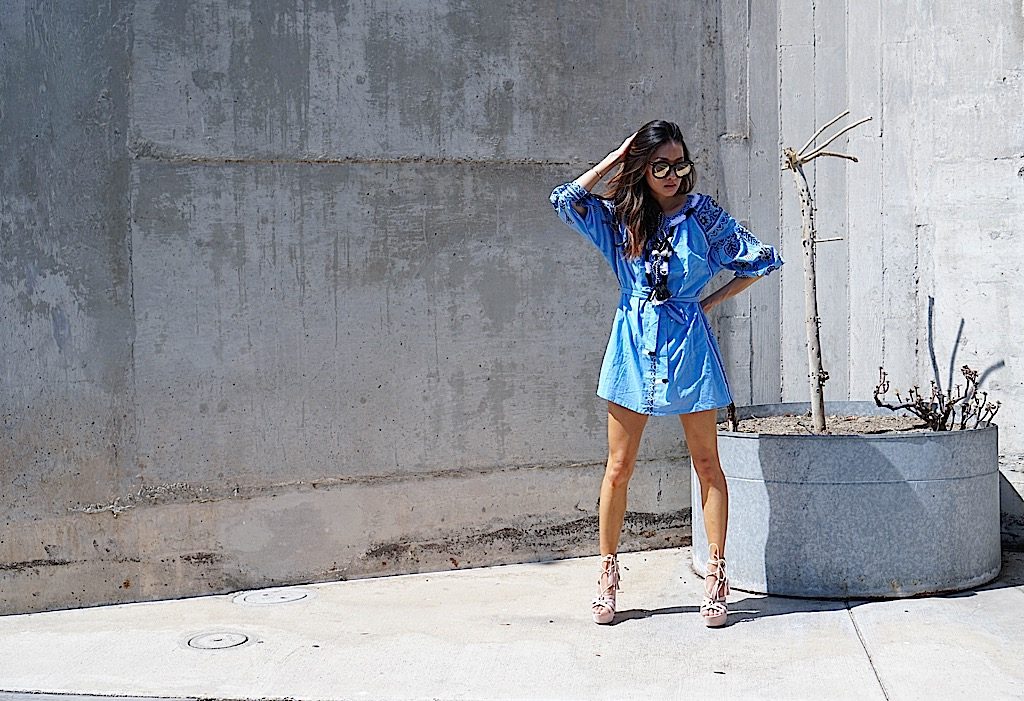 I'm sure everyone goes through this…that moment you see something amazing on someone else and you want to wear it too. The only thing is that it's not "you" or "your style." Thoughts start running through your head, "Will this look just as cute on me," "That's not usually my style, will I be able to pull it off," "That's too much print, too much color," "But gosh, I really want it," "Maybe I can buy it and try it on," "I can always return it if it doesn't look good."
A general rule for my purchases (which isn't rocket science) is that if you can't stop thinking about it, then just go for it. Typically these are the things I take into consideration when purchasing an item:
1. Can I wear it now and later – pieces that can be worn year round deserve a little more leeway. Also, NEVER buy an item saying you will buy it now and lose weight to fit into it. Rarely does this happen, in fact, if you want to set that type of goal for yourself, save for shoes or a bag to help you reach your goal especially since they will last longer than a trendy article of clothing.
2. Price – is it worth the price (trendy, fabric, cleaning maintenance, how much wear you will get out of it). You'll have to weigh in the typical store prices too, for example $40 at Forever 21 is considered "expensive" to me, yet $100 at Nordstorm can be considered "average." Just because it's on sale doesn't mean it's free, you are still spending money.
3. Don't rationalize the purchase. This typically means you shouldn't be buying it. Rationalizing to your significant other as a means of explaining why you bought it is a completely different story.
4. Is this an emotional purchase or something I really wanted (let's face it I would've said "need," but we really don't NEED anything, just WANT). I am totally guilty of buying stuff to make myself feel better, but what usually ends up happening is that you don't really love what you bought anyway.
5. Return policy – after all things considered, go ahead and purchase. Since I have kids, most of my shopping is done online or without trying it on so returns are my best friend. As long as a store has a good return policy and you really evaluate your purchases with a sound mind, there's no harm in buying then returning what you don't end up loving.
Now back to THIS dress…I saw this dress on another blogger I follow, Elle Ferguson. Instantly I fell in love with it. The details, the sleeves, the unique style – it all captivated me. I looked up the designer and saw that it was quite pricey for the exact dress. While I am sure it is worth every penny, for me, it didn't quite fall into my justification to purchase.
Then, low and behold when the brand Minusey approached me for a collaboration, I couldn't believe they made a similar dress and I knew I HAD to have it. It didn't matter that it wasn't my usual uniform of all black or all white, or that it had tassels and embroidery on it. It was fate and who am I to mess with fate? This dress is such a fun summer look. It can be worn as a tunic or a mini dress and can be dressed up or down. While I typically shy away from colors and patterns, this dress really grabbed my attention. The last selling point was the pockets, I mean, how could I not get this? Since this dress screams summer, I paired it with nude, lace up platforms with a little fringe to complement the fringe on the dress. Needless to say, you will be seeing me in this outfit quite a bit this summer!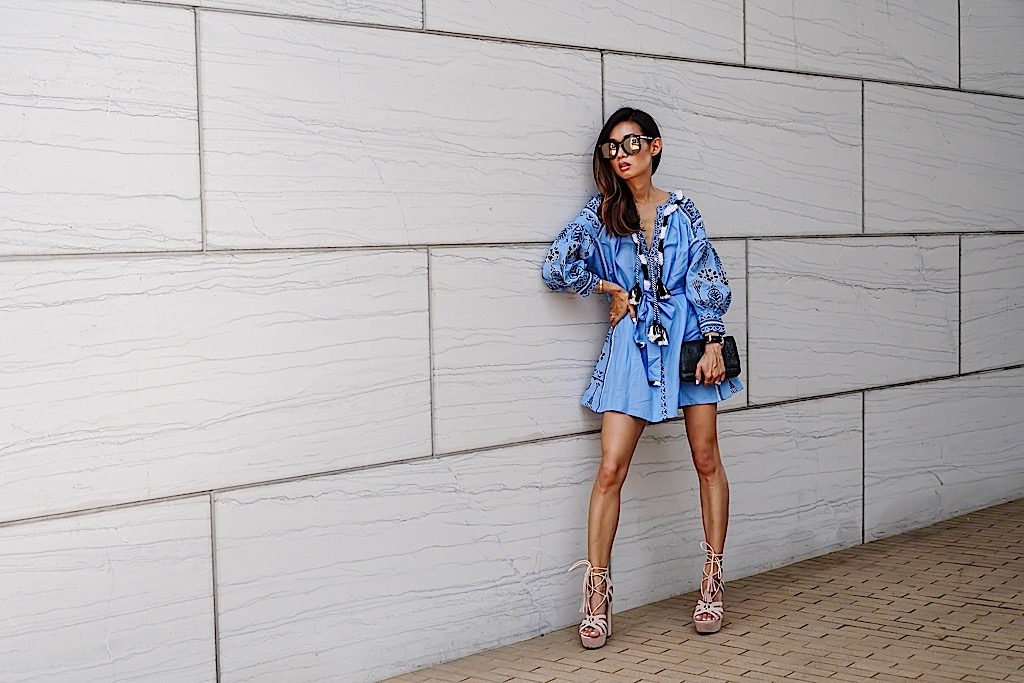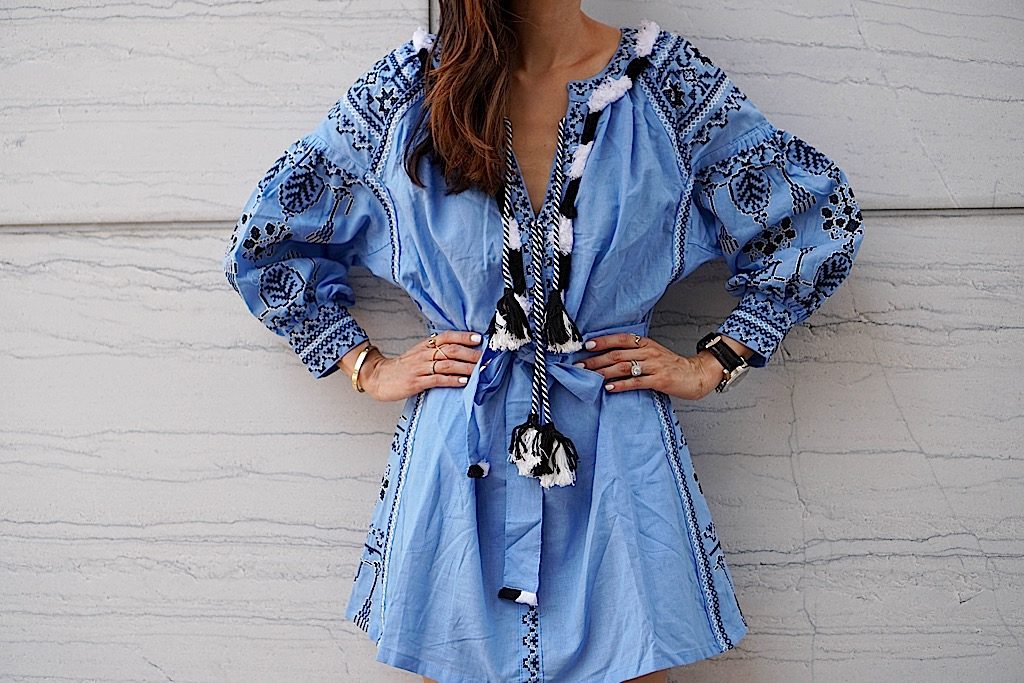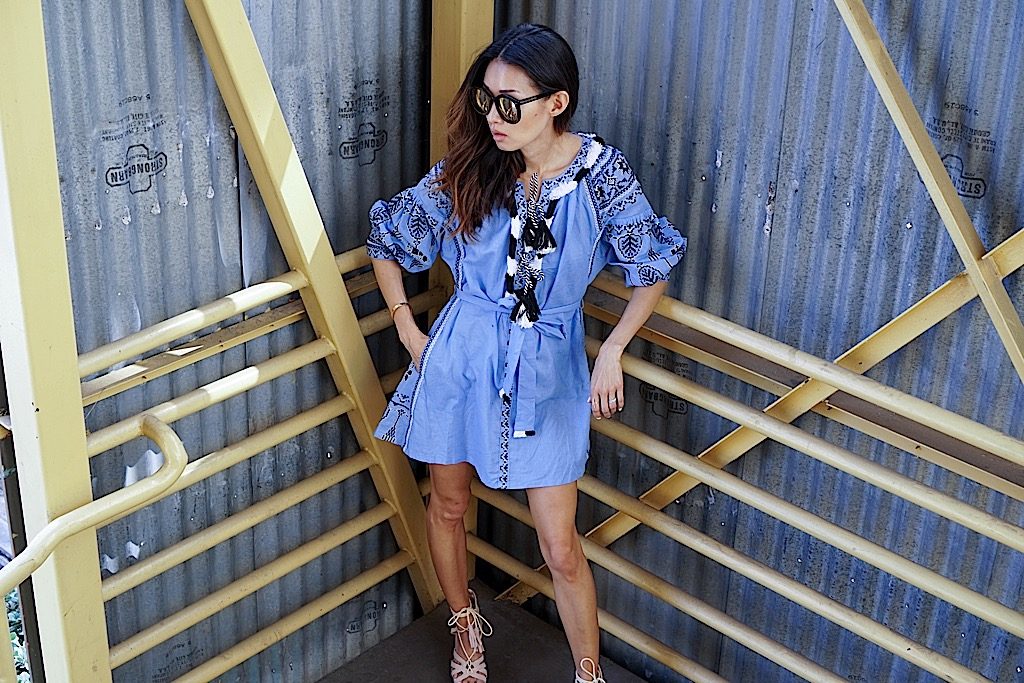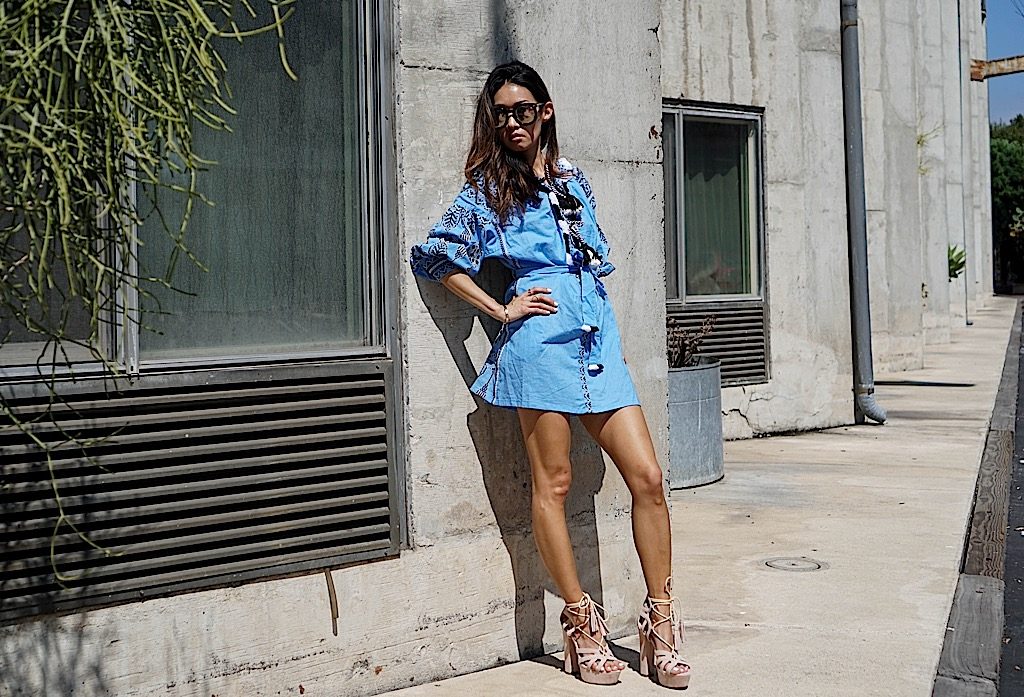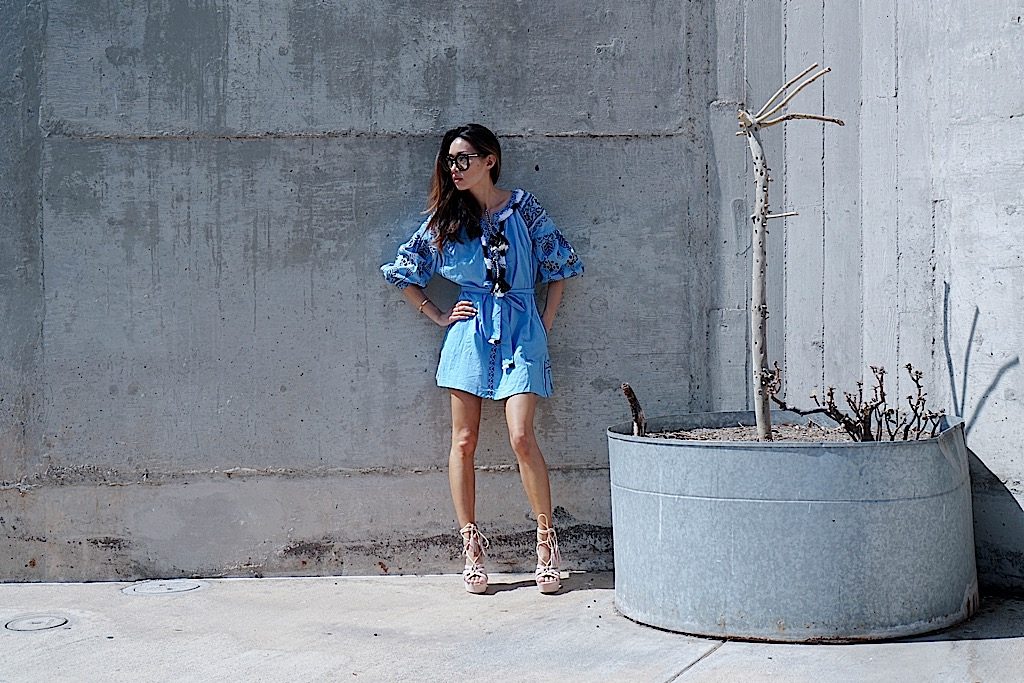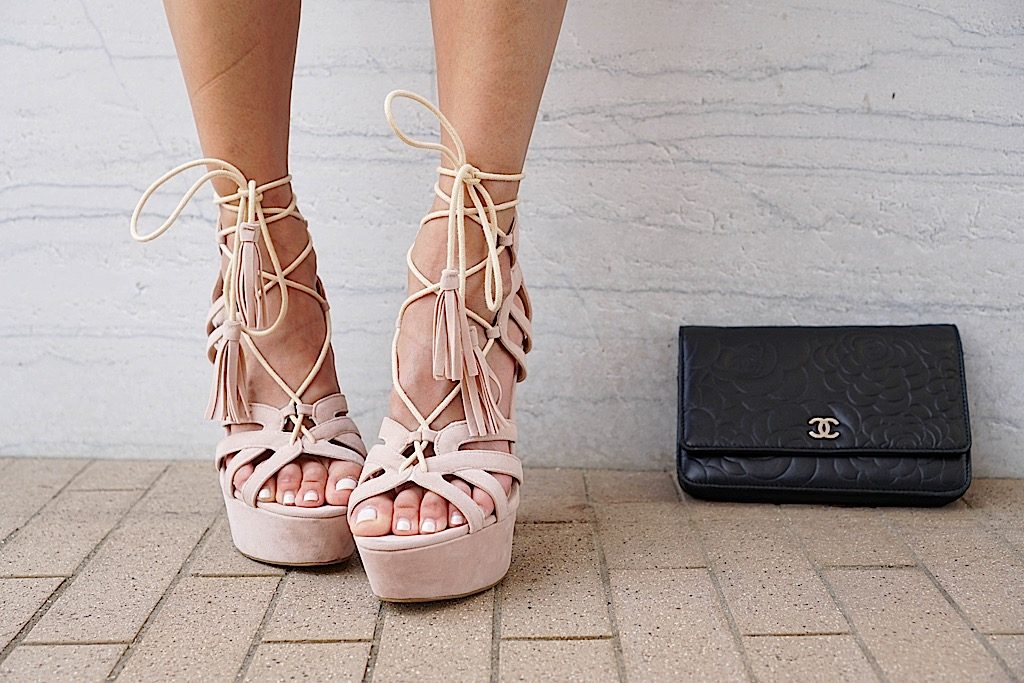 Dress | Minusey
Watch | Leonard and Church
Sunglasses | Karen Walker similar styles here and here
Bag | Chanel WOC similar styles here and here
Shoes | EGO Official similar styles here, here, and here