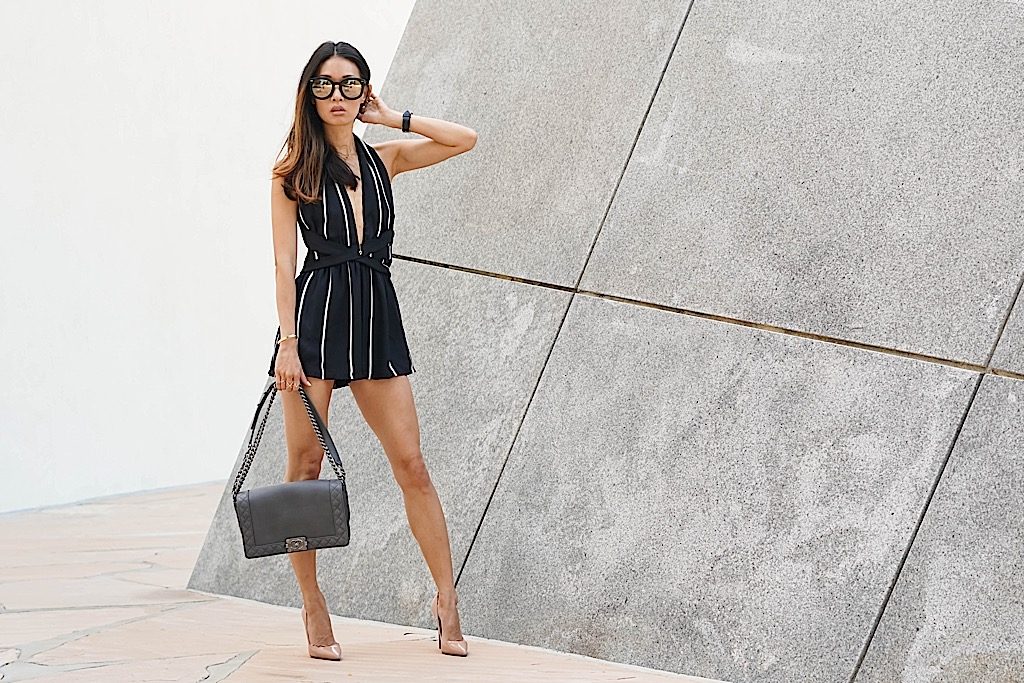 Pinstripes remind me of not only business attire, but chic, classy business attire. In what I call my "former life" (basically meaning life before children), I used to be a financial consultant restructuring distressed companies or companies headed towards bankruptcy. Yes, I was a little girl in a big man's world and wearing pinstripes was almost the norm for me. These days, pinstripes aren't only for bankers and for those in the business field. Due to the stylish, powerful image that pinstripes represent, they are showing up in everyday clothes too.
This romper not only gives off major #girlboss vibes, it is cute and flirty and can also be worn as a daytime look. This plunging neckline may scare off some smaller chested women like myself, but surprisingly the stripes enhance the area rather than draw attention to the fact I am less endowed. I love the extra long ties of the halter (which you would normally tie around the neck). Because I didn't want the extra long ties to be hanging too far behind me, I crossed the ties in the front, creating an "X" design at the waist, and tied a bow in the back of the outfit. I also added a white sleeveless blazer from Koogal to to play homage to the business feel of this romper.
I may have traded my power suits for more "mommy approved" fashion, but I will continue wearing pinstripes since they are elongating, exude power, and paired with killer heels, I can rule the world (or at least the household).
// Key Pieces (scroll below for full details) //
Power Piece | Pinstriped Romper (linked similar styles below)
Investment Piece | Louboutin Heels and Chanel Bag (old, but linked similar)
Style Tip | Don't be scared to wear pinstripes outside of the office for a classy daytime look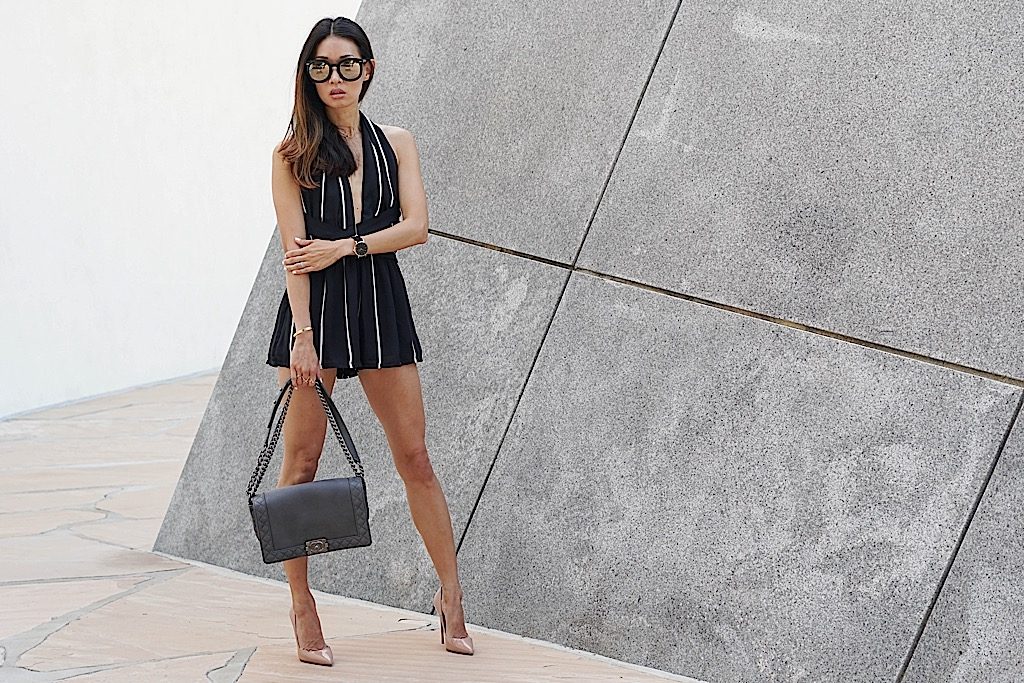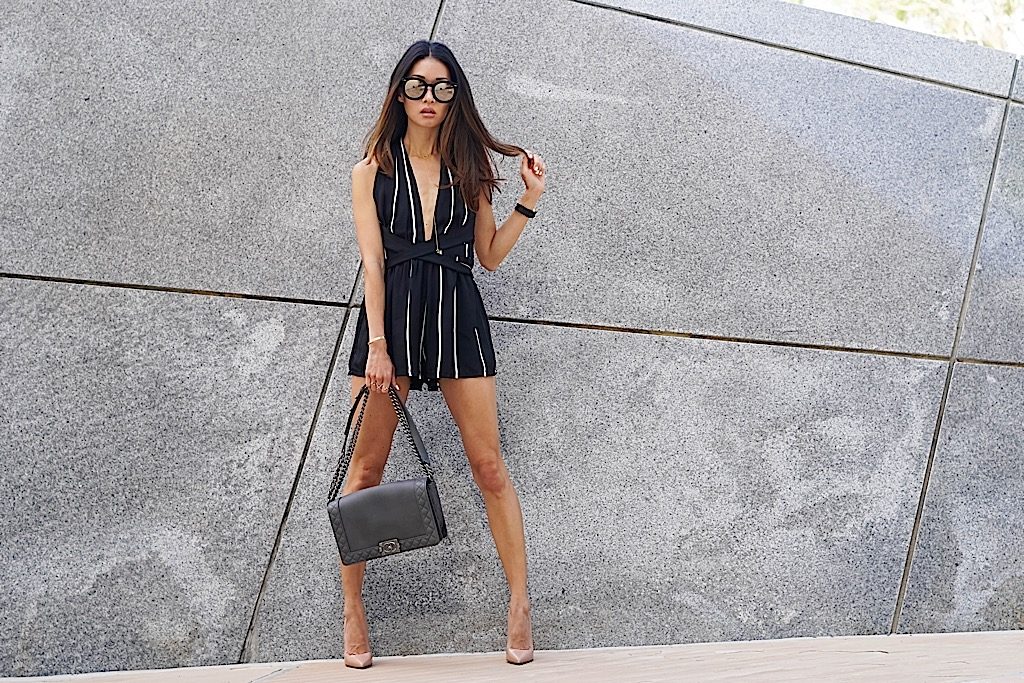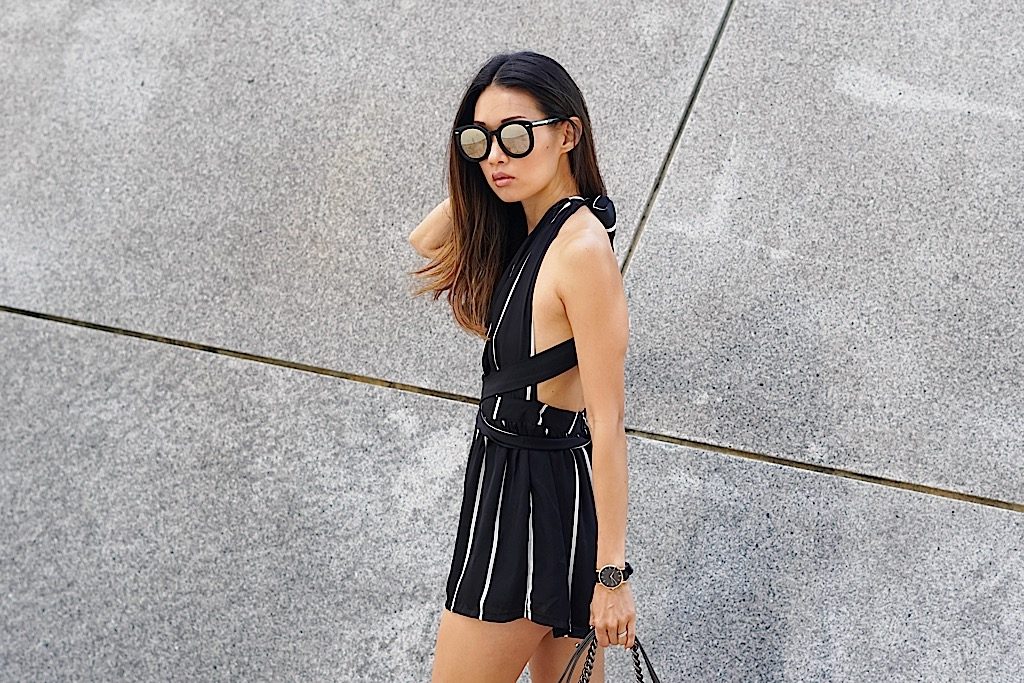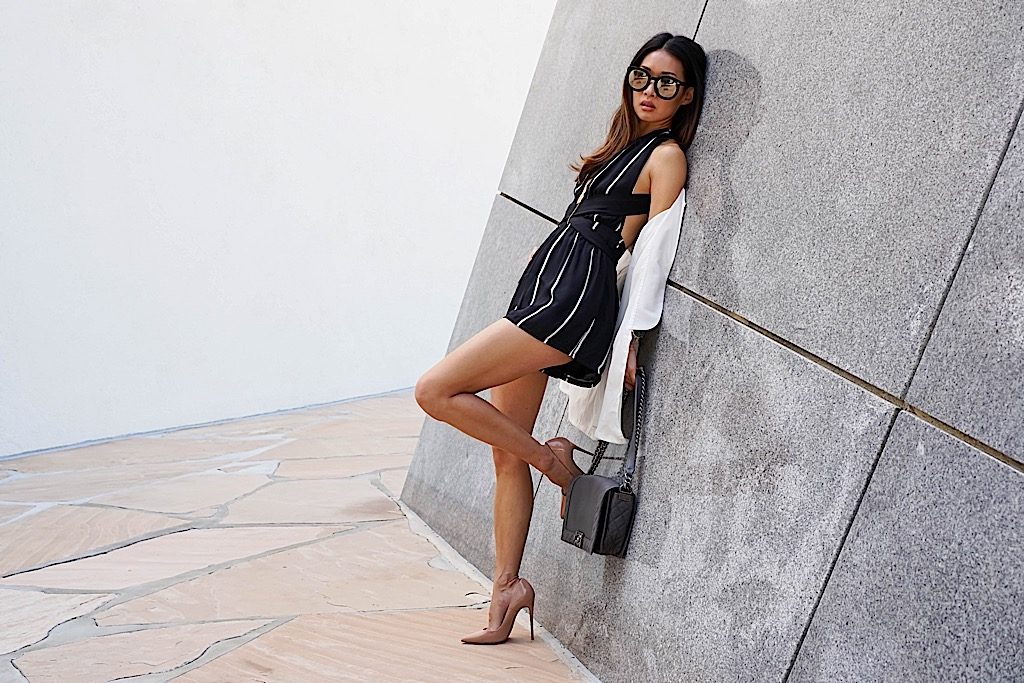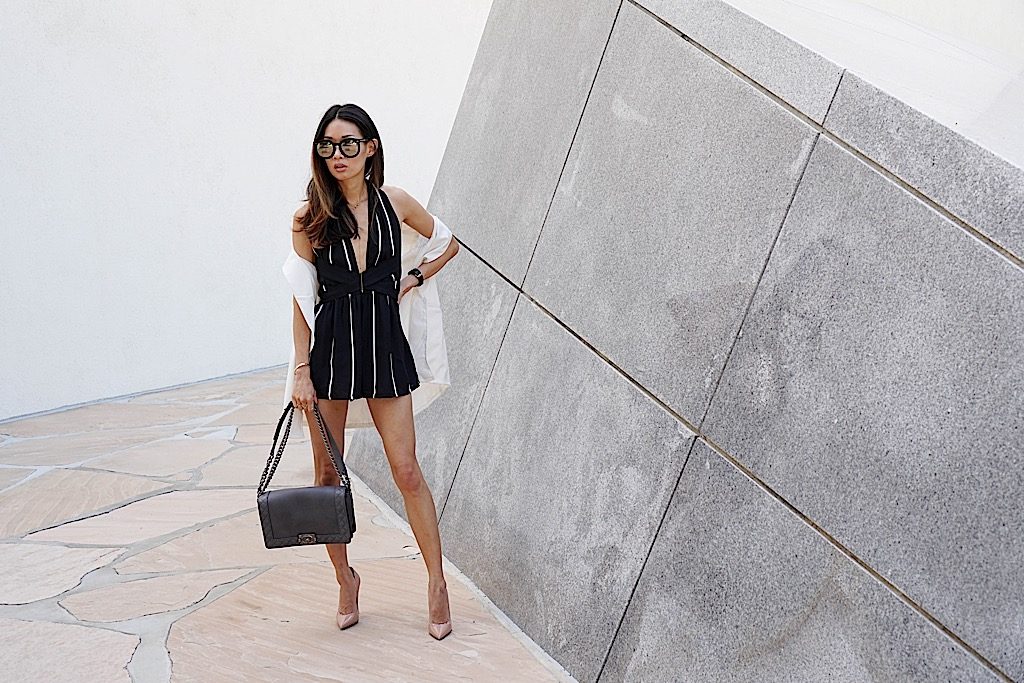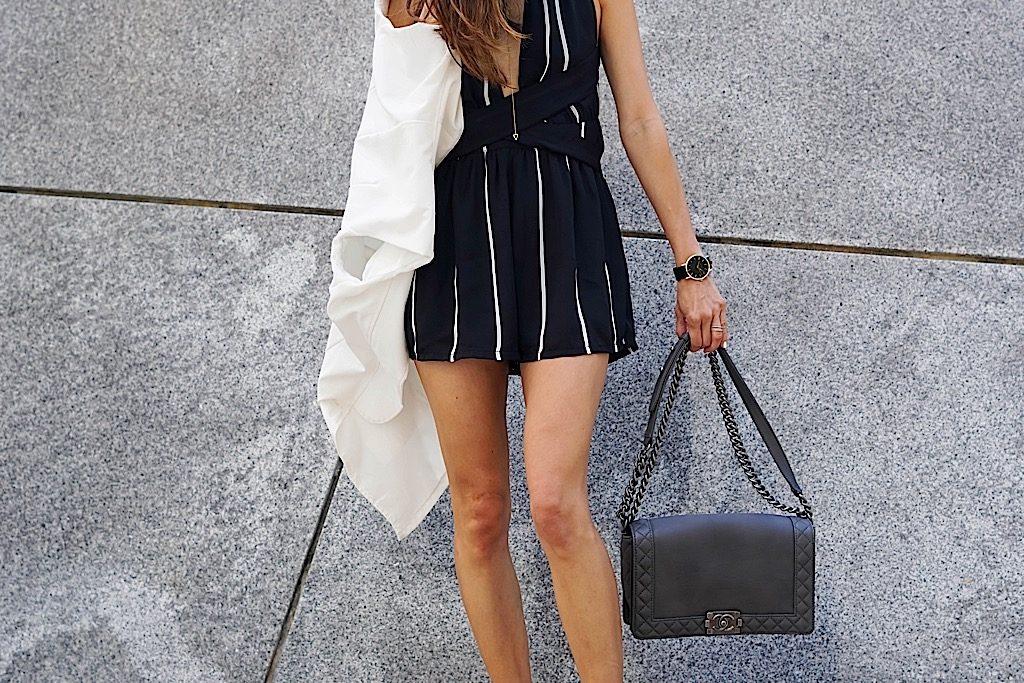 Romper | Twenty5A similar styles here, here, here, and here
Sleeveless Vest | Koogal similar styles here and here
Sunglasses | Karen Walker similar styles here, here
Watch | Klarf
Bag | Chanel (old) similar styles here, here, here, and here
Shoes | Christian Louboutin similar styles here, here, and here