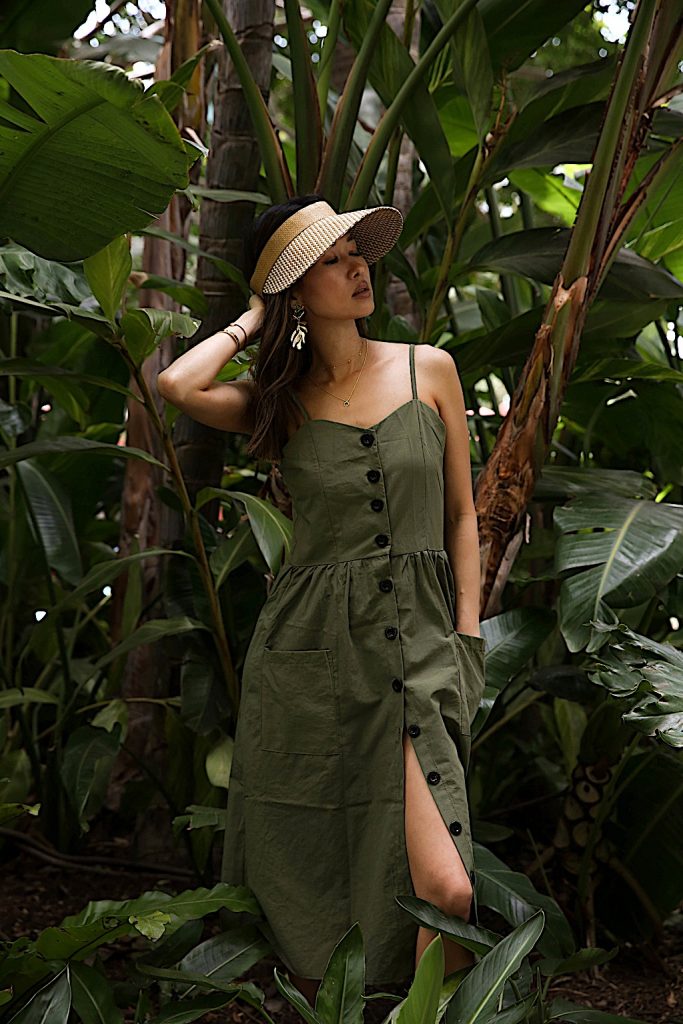 It's not everyday where you come across some amazing deals that are so good you want to shout it out to the world. But today is one of those days and let me tell you, these mind-blowing must haves are ones you will definitely want to check out.
For summer I wanted to find vacay worthy pieces without spending a ton of money. I happened to come across this dress that is really affordable at $16 (okay, let's just say it, cheap)! Before you start judging, yes it's made in China (but let's face it, most clothes even in department stores are). But honestly, for a dress that you'll only wear in the summer that you want to be lightweight anyway, it's a bargain!
This dress in particular is a must-have in every color and print (25 different colors and patterns). The fabric is lightweight, I love the button details, and the pockets are an added plus! I am wearing a size small (I usually wear an XS or 0 in dresses) and it fits! The shoulder straps are adjustable and this would totally fit a XS and a S body type because of the adjustable straps and stretchy bodice. I personally love this olive color because it actually makes you look tanned. And if you have that summer glow already, this olive color deepens the tan.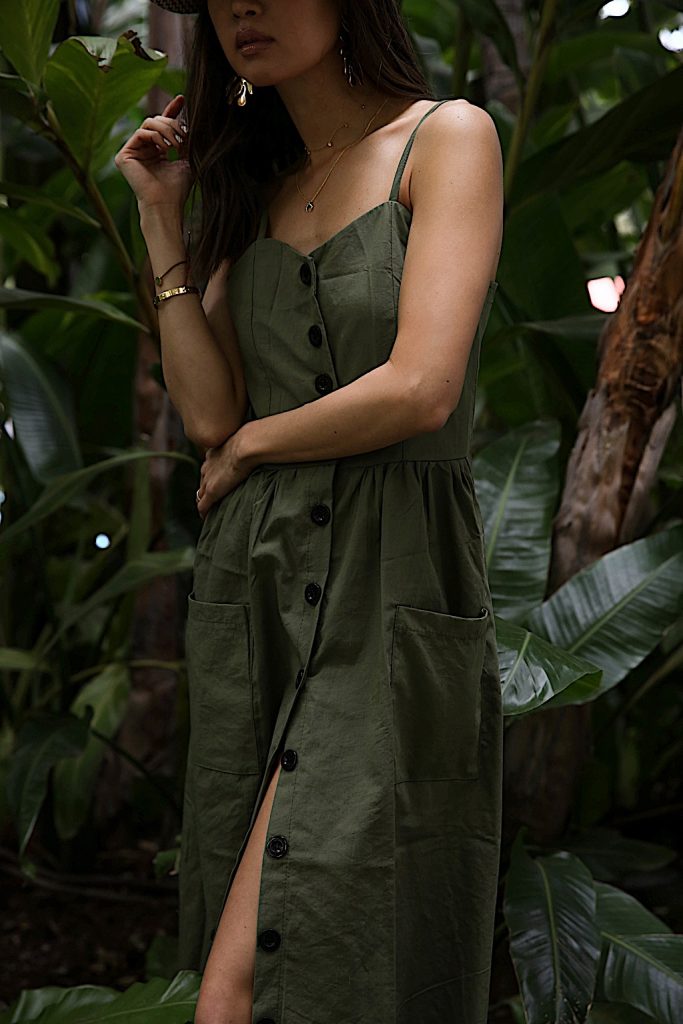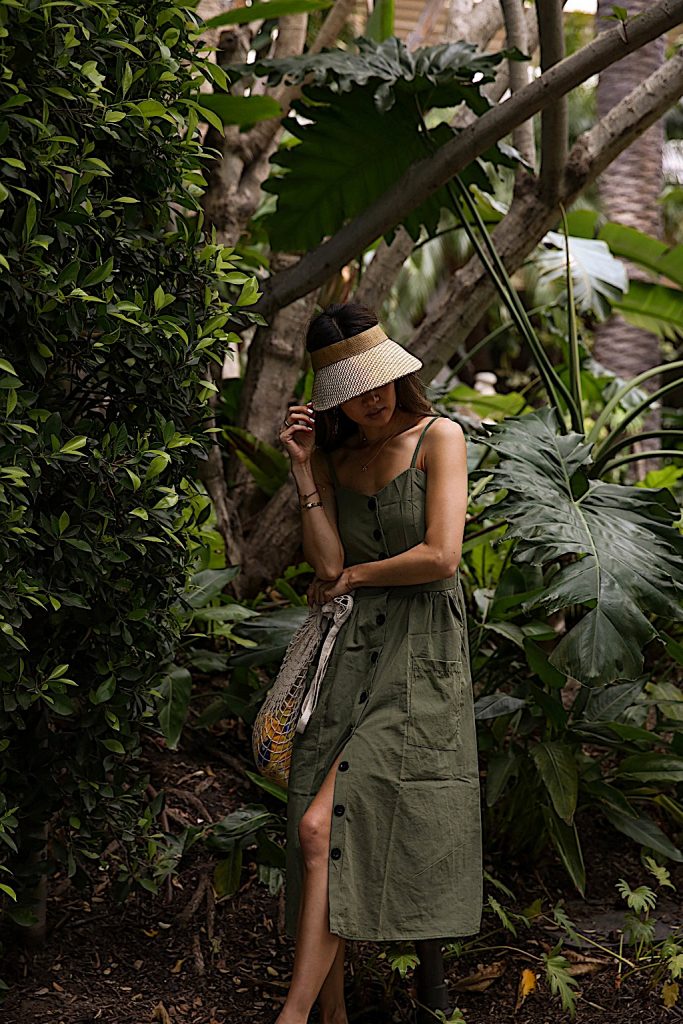 The other must-have $10 item is this ever-so-chic visor! I picked this up at Target randomly and am in love with it. Sun protection is something I take very seriously and finding the right hat that looks great while also hiding your face is a daunting task. I am also picky about hats because I just don't look great in them, plus the added inconveniences of not being able to wear your hair up, fitting my small head…shall I go on? This visor is the perfect solution because I can wear it with my hair down or up and the size is adjustable…and need I mention again that is only $10?! Definitely screams resort wear.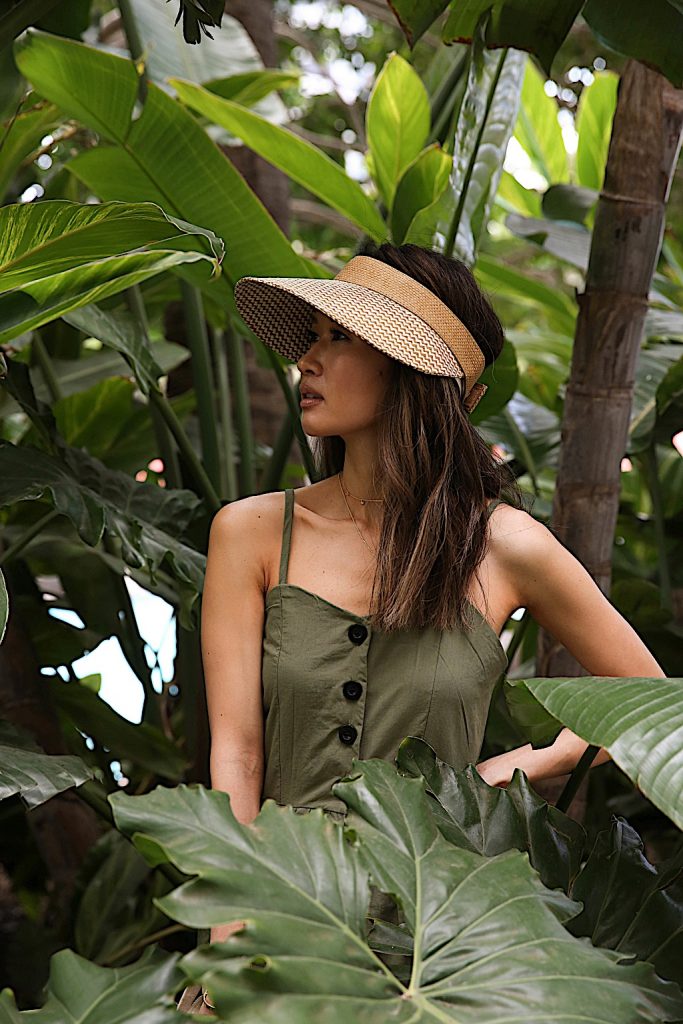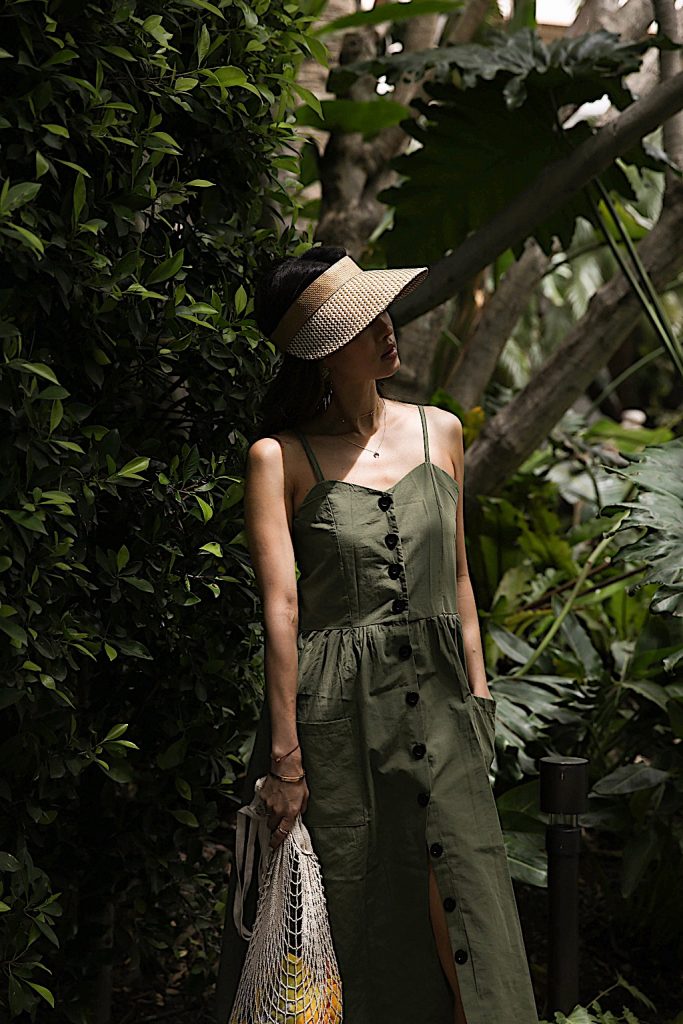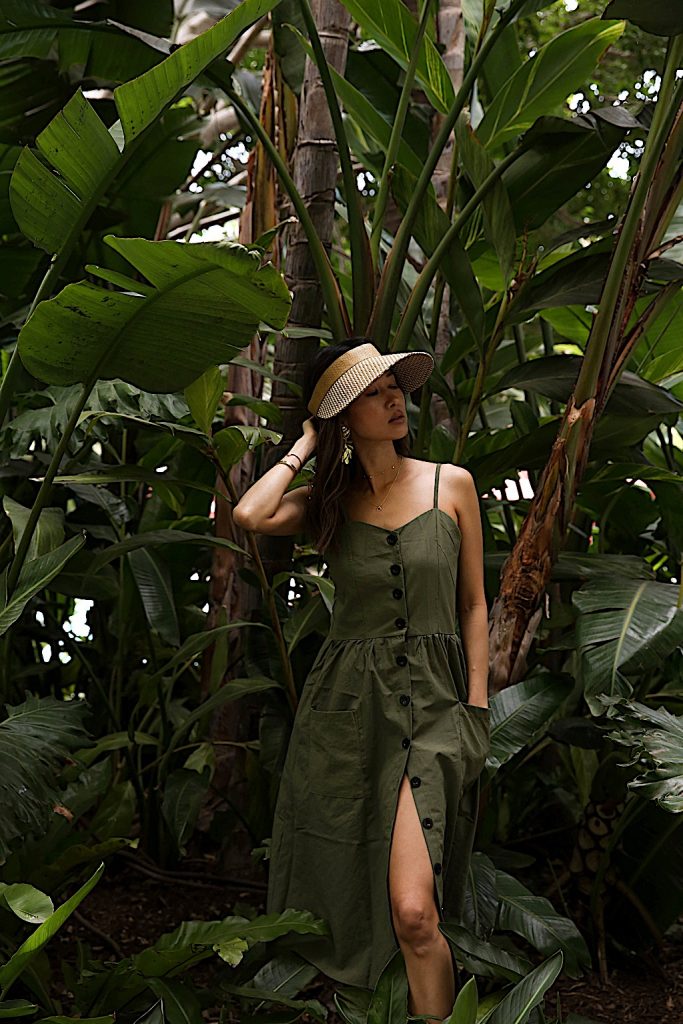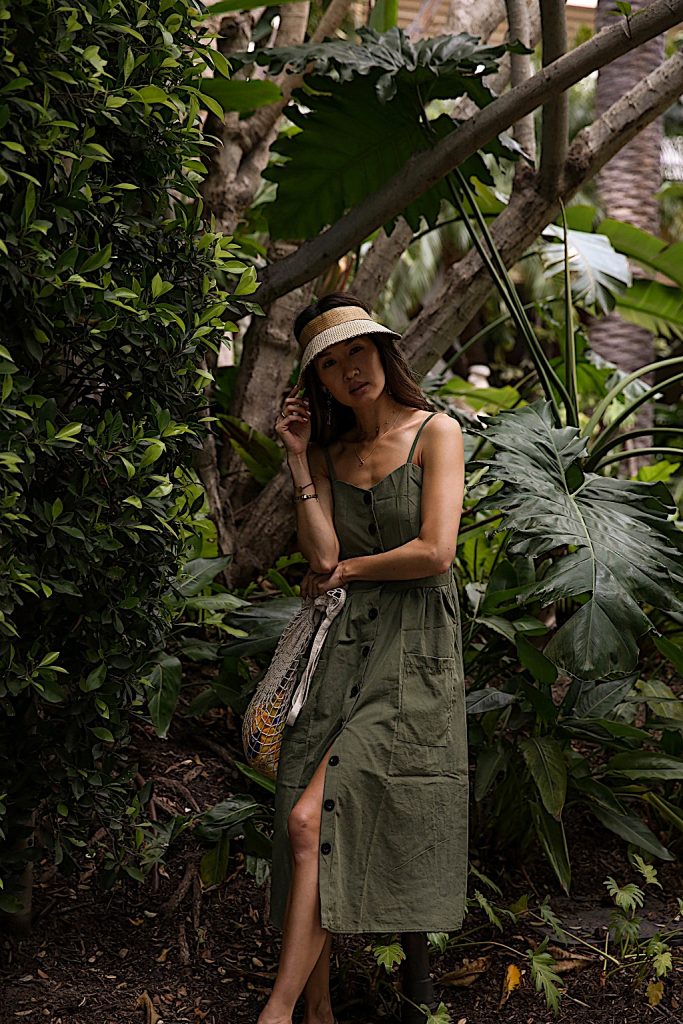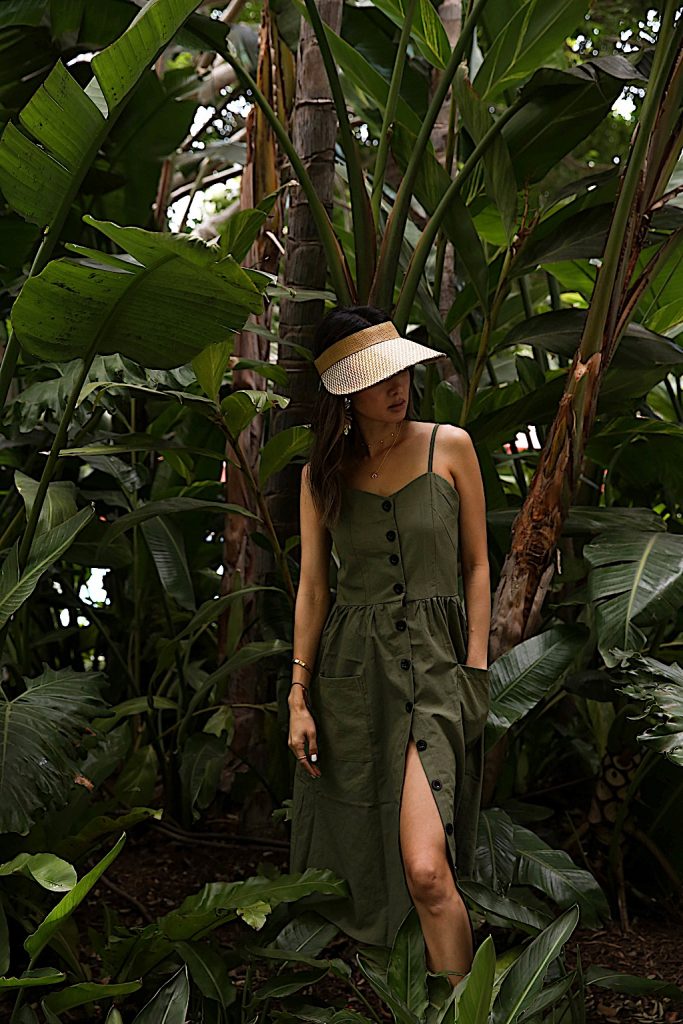 So these are my budget friendly must-haves for summer…until I find some other great deals to share! Trust me, you won't be disappointed with either of these pieces.
/ Outfit Details /
Dress | Amazon other affordable favs here and here
Visor | Target
Choker | Gorjana
Necklace | Gorjana
Earrings | Bauble Bar
Bag | Urban Outfitters budget friendly options here
Shoes | Hermes budget friendly options here and here