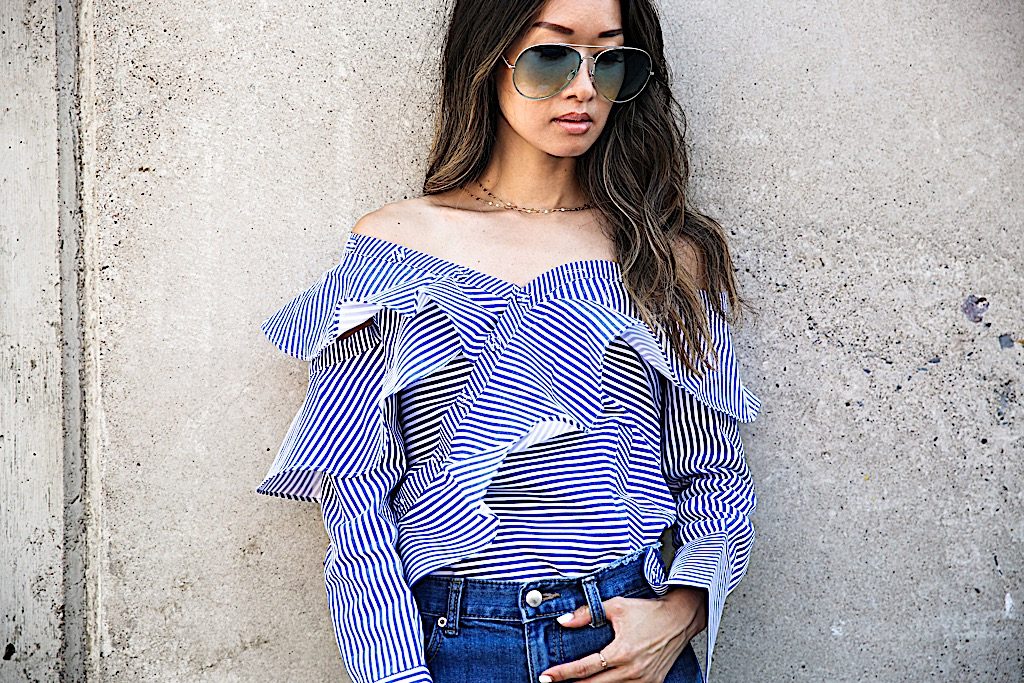 Wouldn't it be nice if we had an unlimited income that we could purchase every designer piece that made it's way to the "It List?" Unfortunately, that's just not realistic. But fortunately, we live in a time where designer dupes are almost as good as the real deal.
Fast fashion is a modern term that means designs move from runway to retail store quickly to capture current fashion trends. Because of the fast fashion movement, designer dupes are appearing quicker than ever in major stores like Zara, H&M, Topshop, Forever 21, and Mango. Many high end fashion collections presented during Fashion Week are available within weeks and made way affordable than the "inspired by" options.
I'm not here to debate whether fast fashion good or bad. Like anything, there are pros and cons, but for those that don't have unlimited funds to spend on designer pieces every season, fast fashion not only allows for current clothing styles to be purchased at an affordable price, they also allow for trends to be manufactured quickly thereby allowing for a longer shelf-life of these trends.
Don't get me wrong, I still believe in purchasing investment designer pieces from time to time especially when it comes to specific items such as bags for example. There is a large difference in quality between designer and fast fashion dupes, as well as craftsmanship and materials, but when it comes to trying to keep up with trends on a day to day basis, fast fashion makes it available for all.
Take a look at this outfit. Can you spot the real deal versus the dupe? I am sure you recognize the infamous Self Portrait top. While I absolutely love this striped, off the shoulder blouse, I can't get myself to shell out $400 for a shirt that may or may not last for more than one season. Additionally, there are so many similar styles of this shirt for as low as $16, so in this case, I think the dupe trumps the designer price. See below for the Self Portrait top versus more affordable alternatives.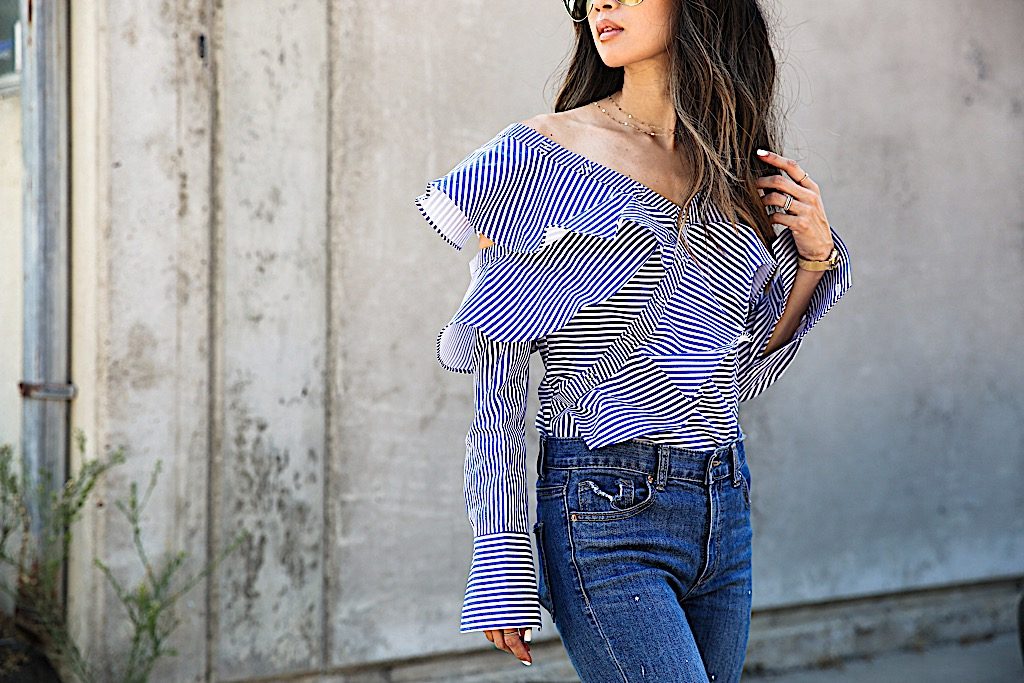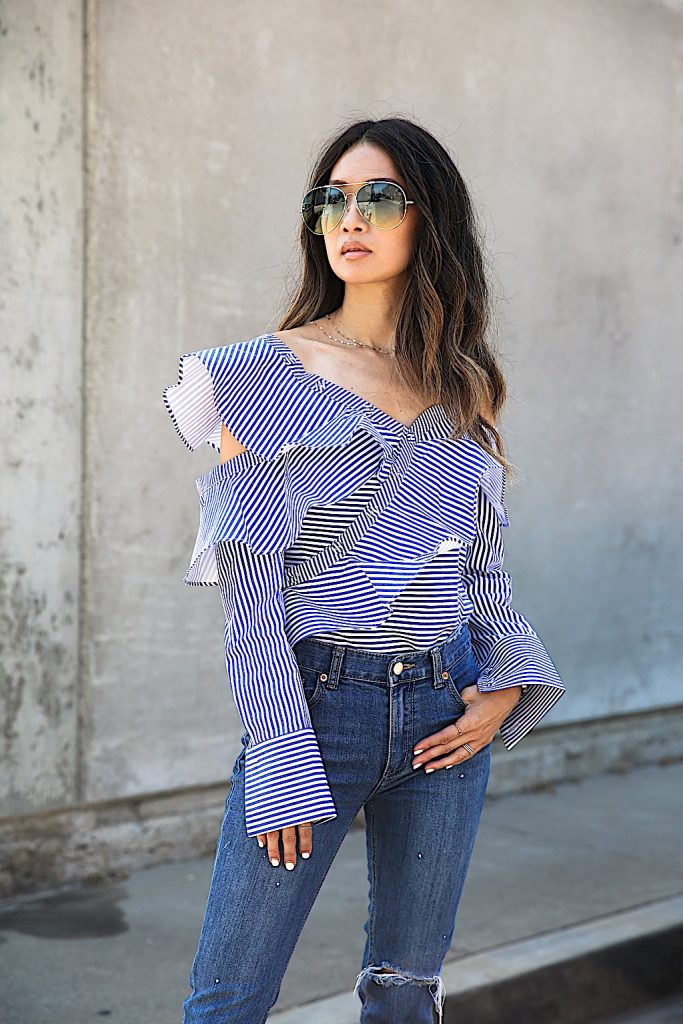 What about my platform creepers? Stellas or faux? Yup, they're dupes too. To be honest, I would have gone with the real Stellas, but they're actually ridiculously high and the dupes are much more realistic for walking purposes. Instead of $1,100 for the Stellas, I paid $60 for these in Korea. But don't fret, the US carries many of them as well ranging in price from $70 to $165 (see below).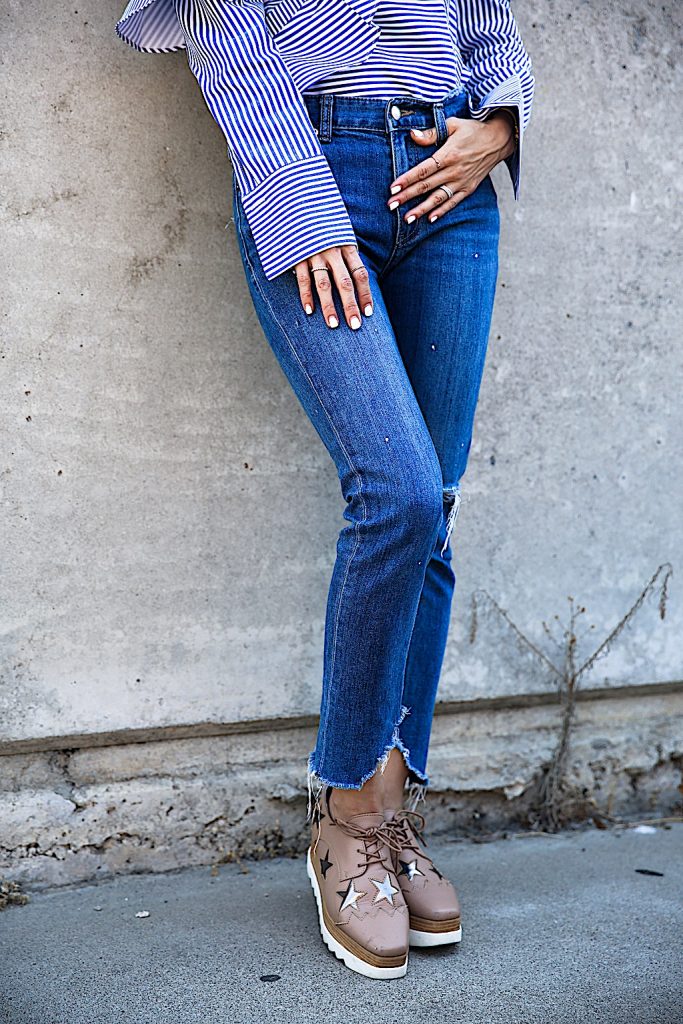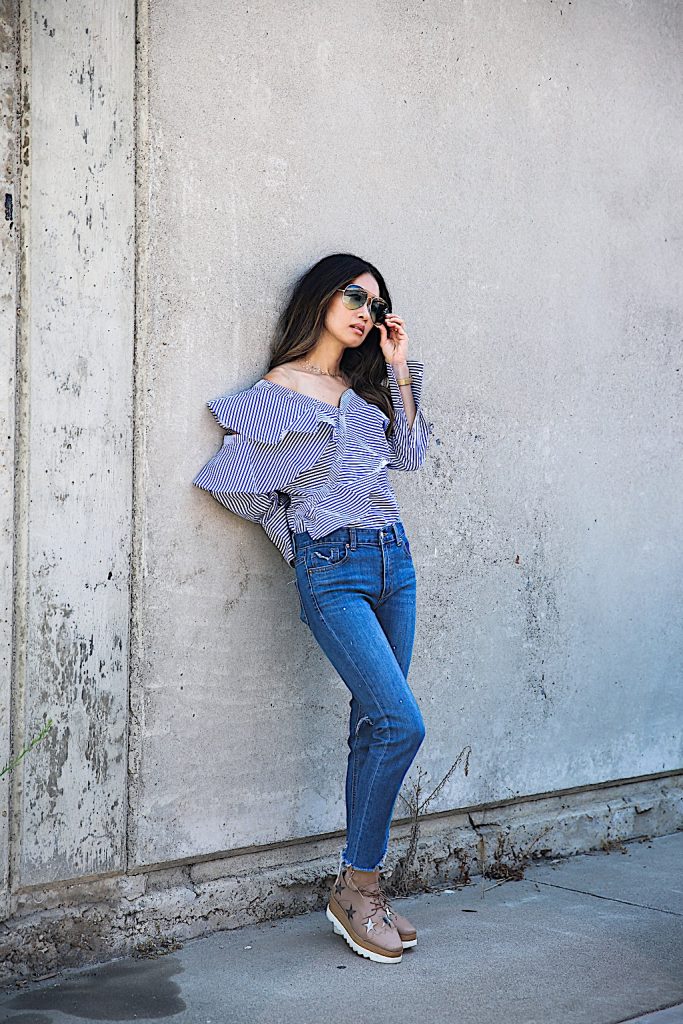 From my colored sunnies, to the gold watch, and even my jeans which I purchased in Korea at a whopping $50, everything you see is a product of fast fashion. The only designer piece I'm wearing is the Cartier Love bracelet because some things you can't buy the knock off.
The general rule of thumb I use when deciding on whether to purchase designer or a dupe is how long I want to keep or wear the piece. If it's something I plan on keeping for a while and it will remain a classic, I go designer. This would include bags, shoes, and investment jewelry pieces. However, if it's something that is trendy, it's fast fashion for me. I'm curious to know what makes you purchase designer versus dupe, please leave your comment below!
Top | CE Closet similar styles here and here
Jeans | from Korea similar styles here and here
Sunglasses | Sunbox Shop
Watch | Cluse
Rings | Mejuri and here
Necklace | Miranda Frye Jewelry similar styles here and here
Shoes | from Korea similar styles here and here
Save