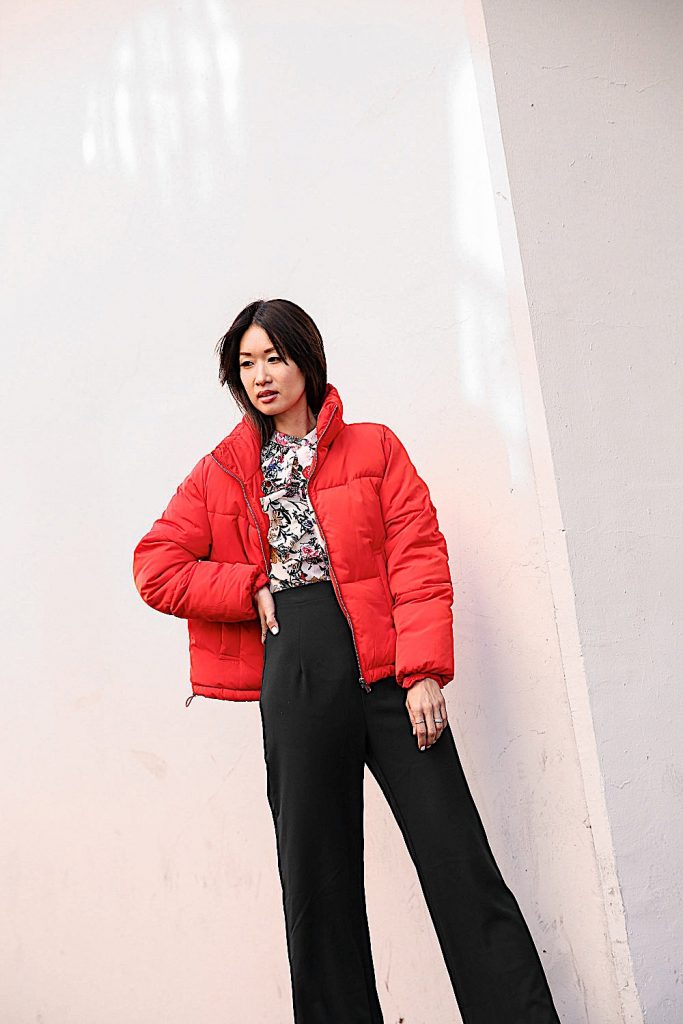 With winter in full effect, we've seen the puffer jacket make a comeback. But this time it's not strictly for winter wear. Puffer jackets have been spotted on street style looks making it possible to style this outerwear for every day. Not only are they coming in all shapes and sizes but different prints too.
To step out of the box, I wanted to style my HM puffer jacket with something other than streetwear or athleisure showing that you can pull off a puffer jacket with just about any look.
For the first look, I mixed a more chic and polished outfit with the puffer jacket. These are my go-to high waisted pants for obvious reasons – they make anyone's legs look a mile long. With spring just around the corner, this floral blouse with high neck is the perfect transition from winter to spring.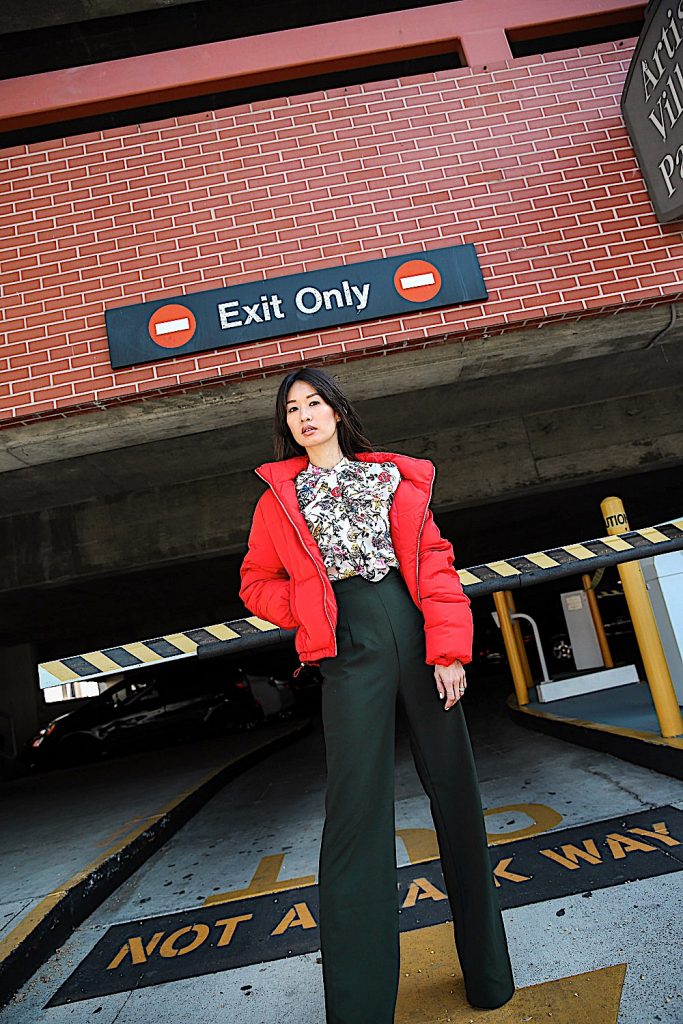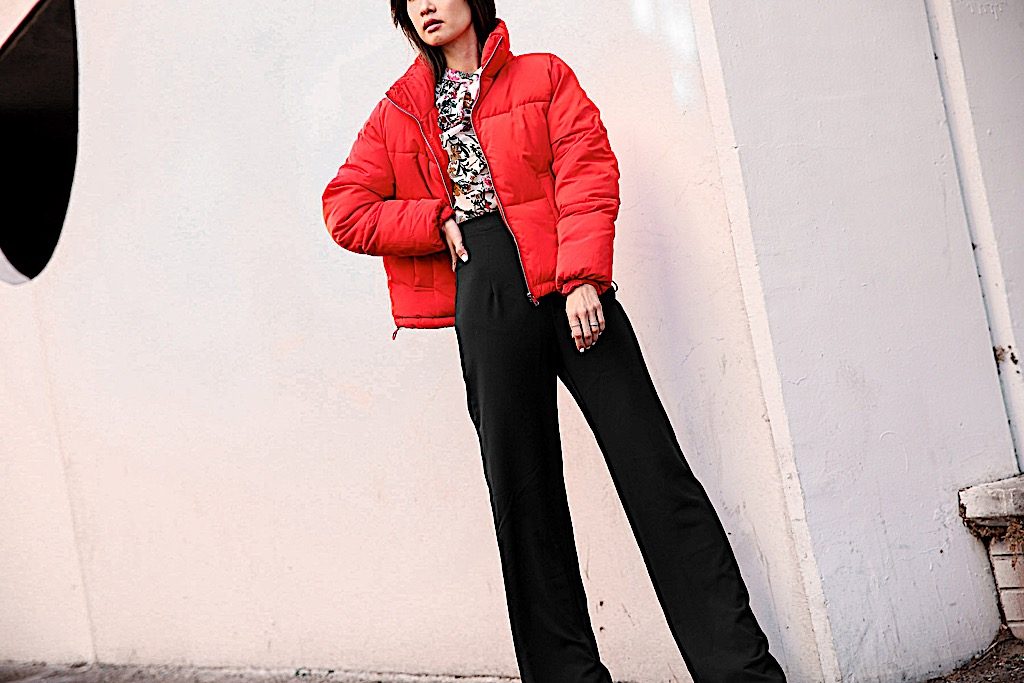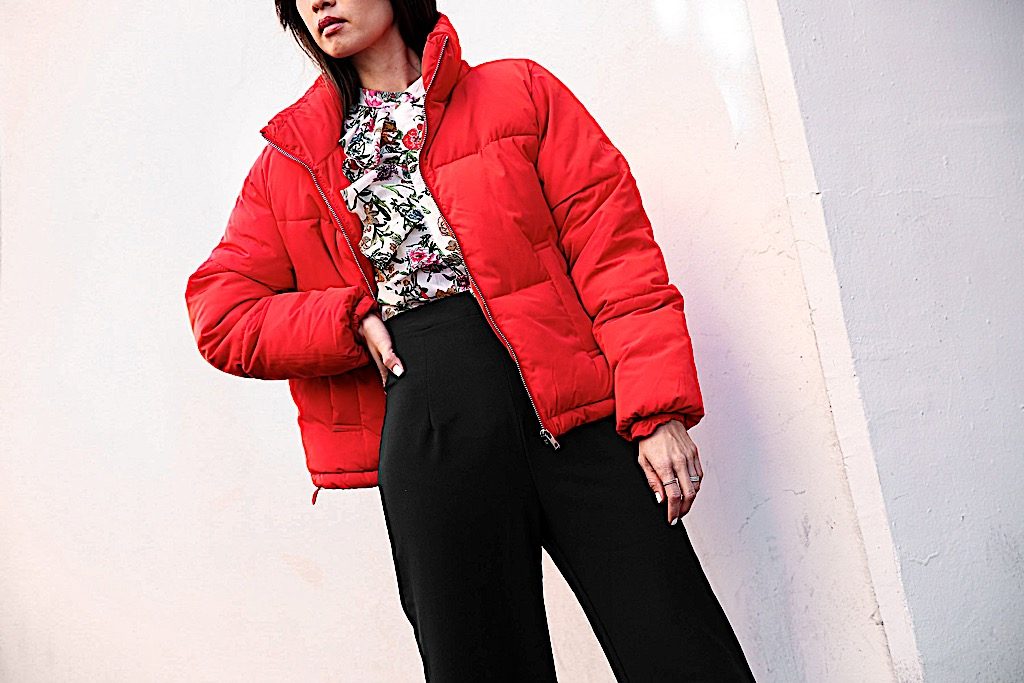 I also love that a puffer jacket dresses down a look while also maintaining a street style edge. I've had this leopard maxi dress forever and I wanted to wear it during the day so I paired it with the puffer jacket to make it more suitable for winter and for a casual day out. Besides, who doesn't love a leopard print and red combination?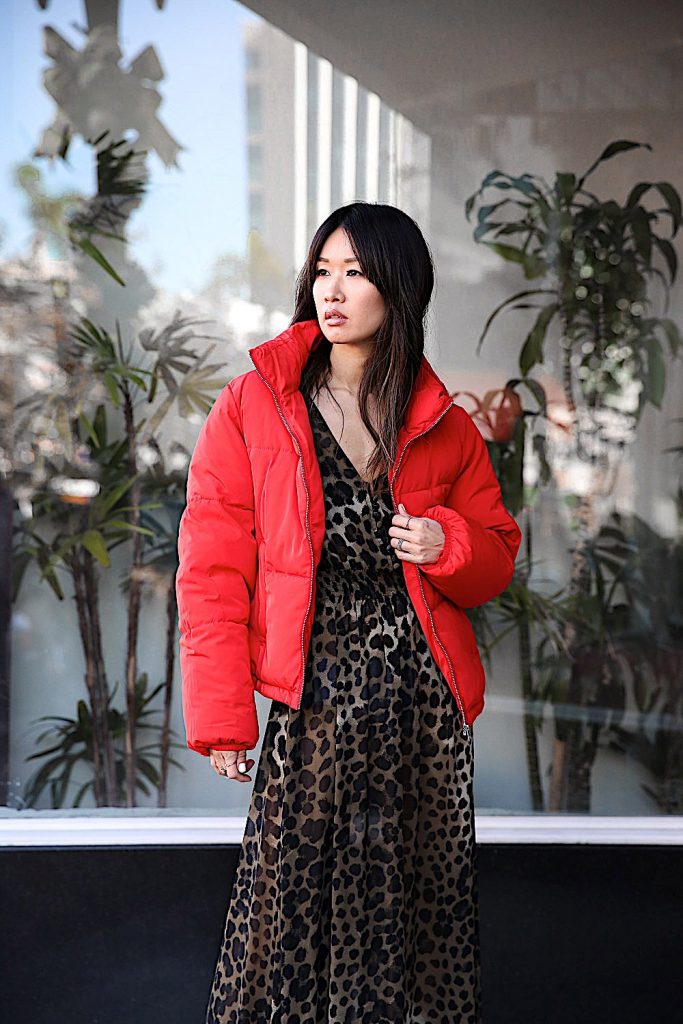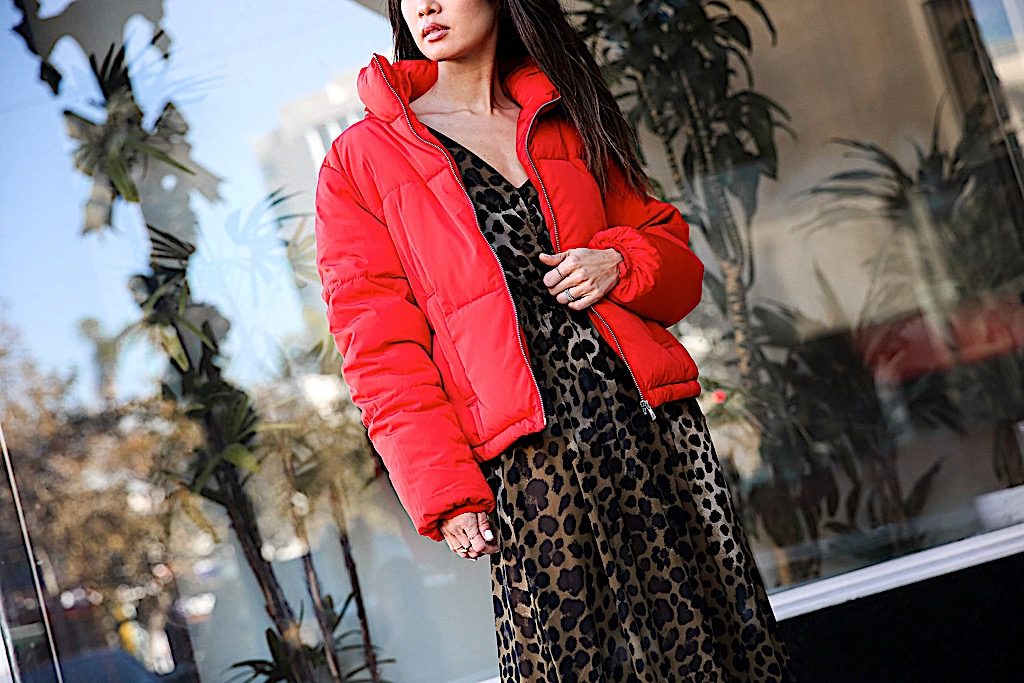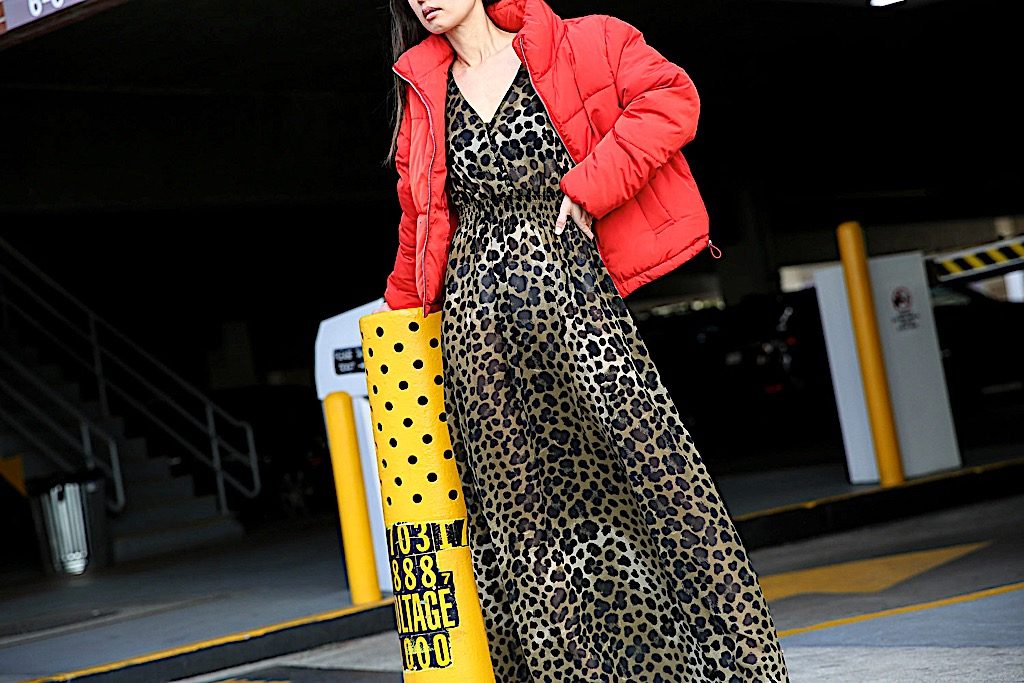 These are just two ways to style the must-have puffer jacket of the season. Here are some of my other favorites that I found on Pinterest.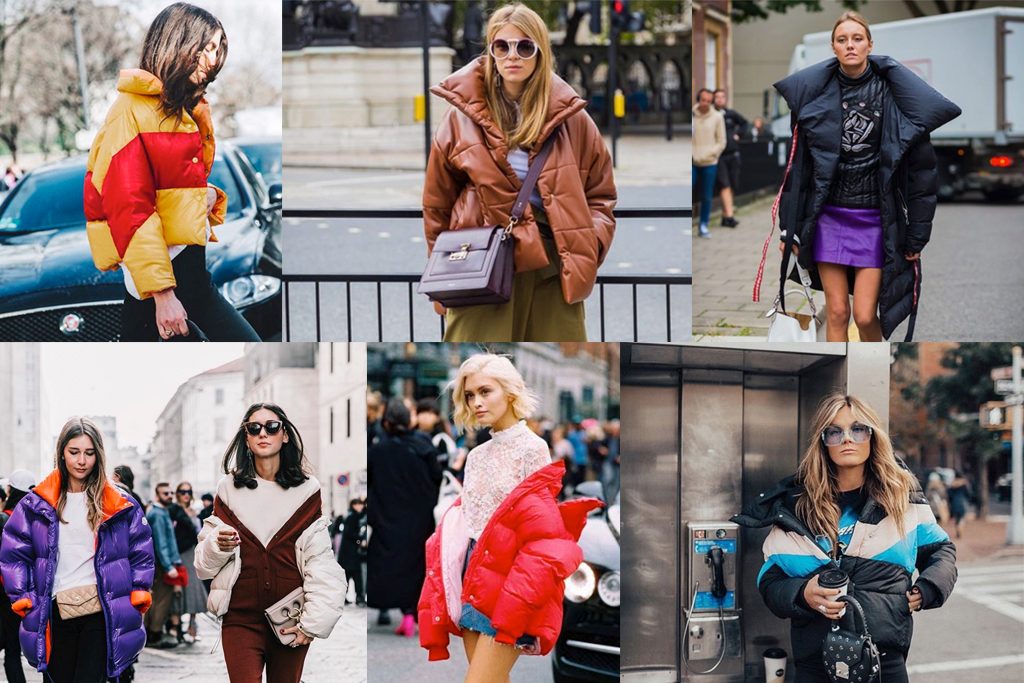 Shop some of these fabulous puffer jackets here (many are on sale right now)! How would you style a puffer this winter?