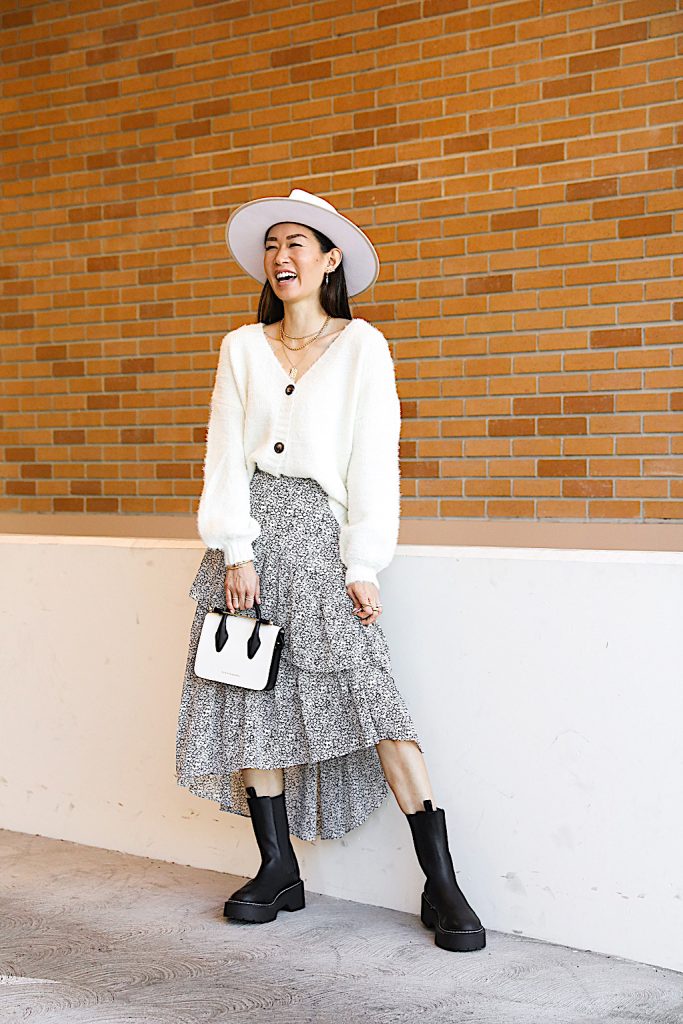 Yes the sales are a coming as we head full force into holiday gifting season.  As we all know, things are very different this year with Covid-19 and our holiday spending budgets may not be as big as they were in previous years.  That's why I am so excited to share this amazing Morning Lavender Black Friday Bucket Sale with you to find great deals on gifts for all the women in your life! 
First off, you babes have seen me post about Morning Lavender before.  Morning Lavender is a woman and mama-owned boutique in Orange County, CA (with another location in San Francisco).  They carry everything from romantic, feminine dresses and skirts, to loungewear, accessories, and everyday wear.  The pieces are already at affordable prices, but during their Black Friday Bucket Sale, products are up to 65% off!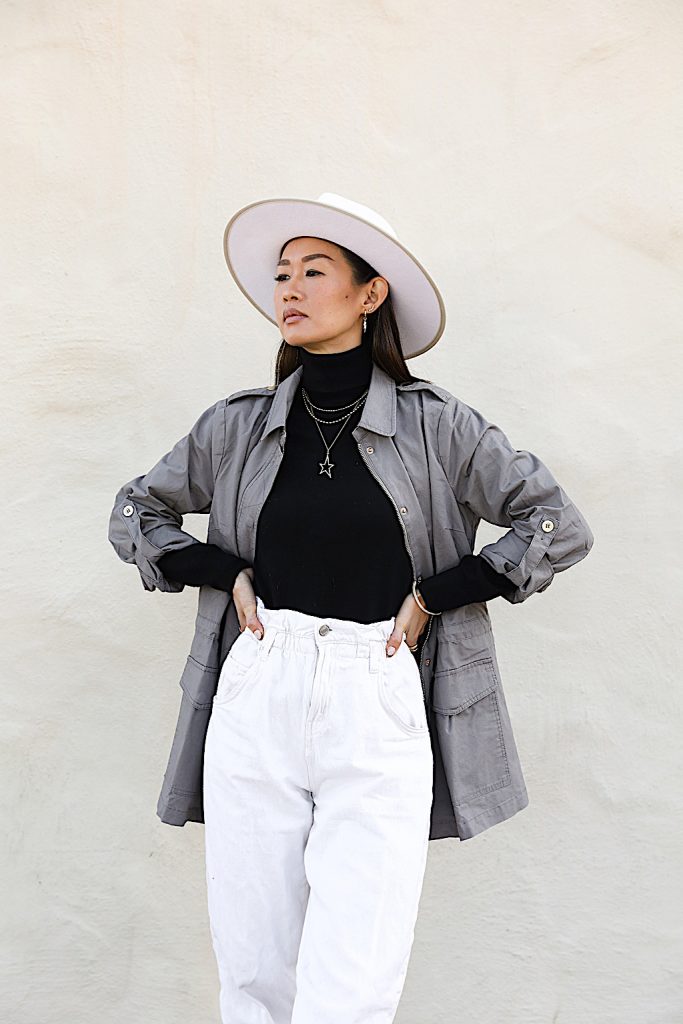 The Morning Lavender Black Friday Bucket Sale, which runs from 11/26 till 11/30, is where hundreds of great products (including their best sellers) are up for grabs in $10, $20 and $30 buckets!  The deals are so good that they usually sell out of many of the items in the first few hours!
Tips to get what you want during the Black Friday Bucket Sale:
Create an account on Morning Lavender NOW and create a wishlist of the items you want so that when the sale goes live on 11/26, you already have your list and can check out super fast!
Follow @shopmorninglavender for sneak peeks of what will be on sale.
Set your alarm for 9PM PST on Thanksgiving Day, 11/26 to get the best deals of the season!
I wanted to share a few of my favorite Morning Lavender pieces that will all be part of the Black Friday sale.  
The $20 Bucket List Items:
$20 Long Knit Cardigan (wearing XS/ small) – This cozy cardigan is the perfect throw on over any look.  I love that it has pockets and the color is great for fall naturals.  Here I paired it with skinny jeans, cami, and heels for a simple, going out look, but I also wear it around the house over loungewear too.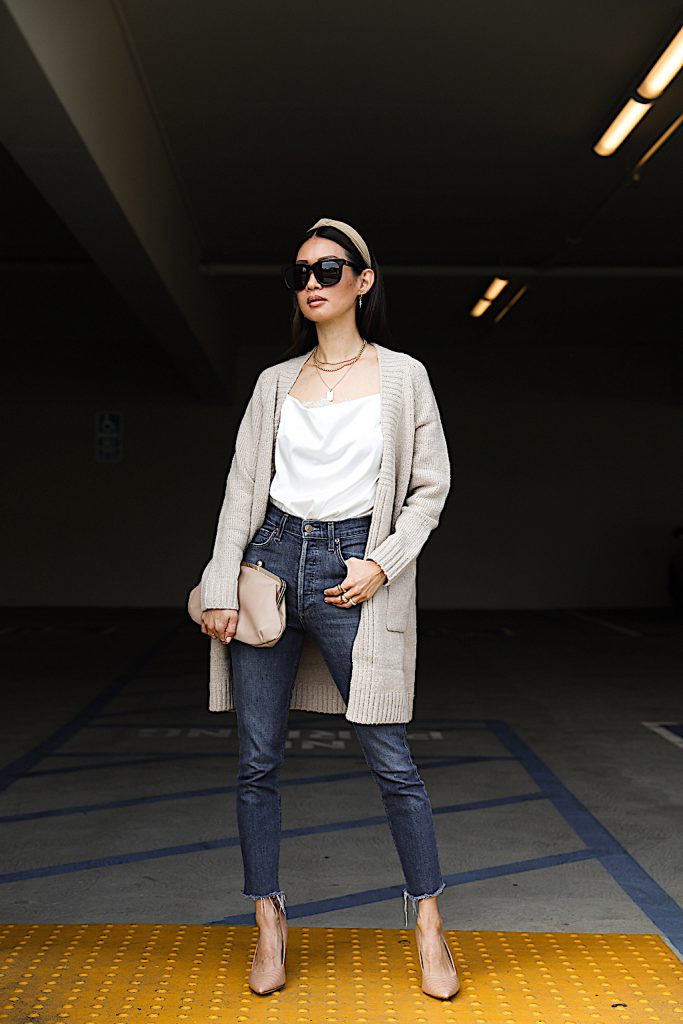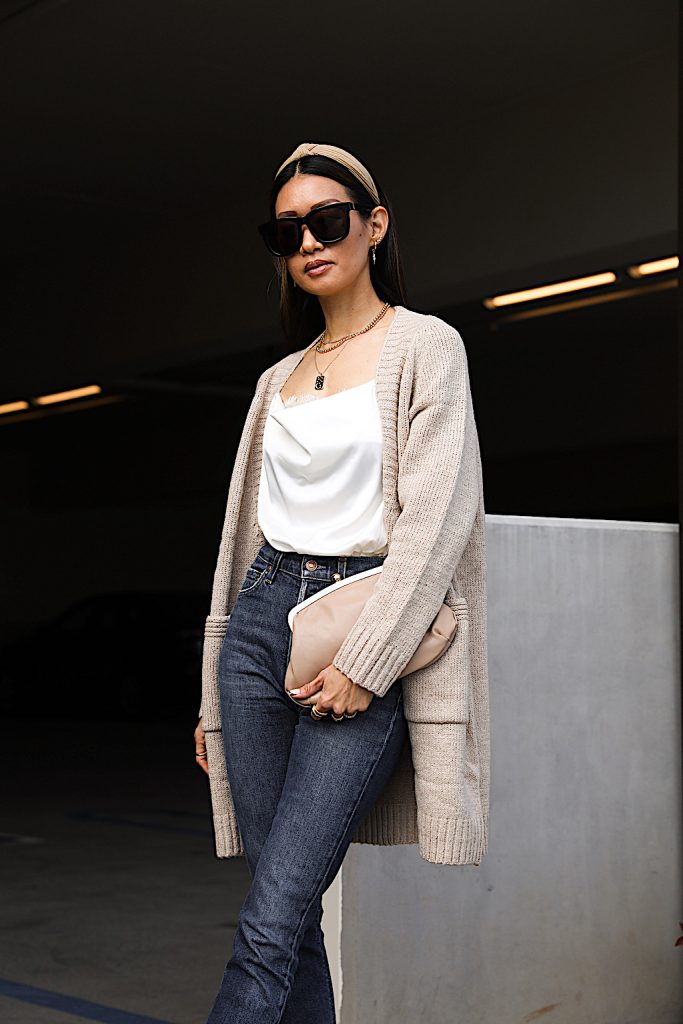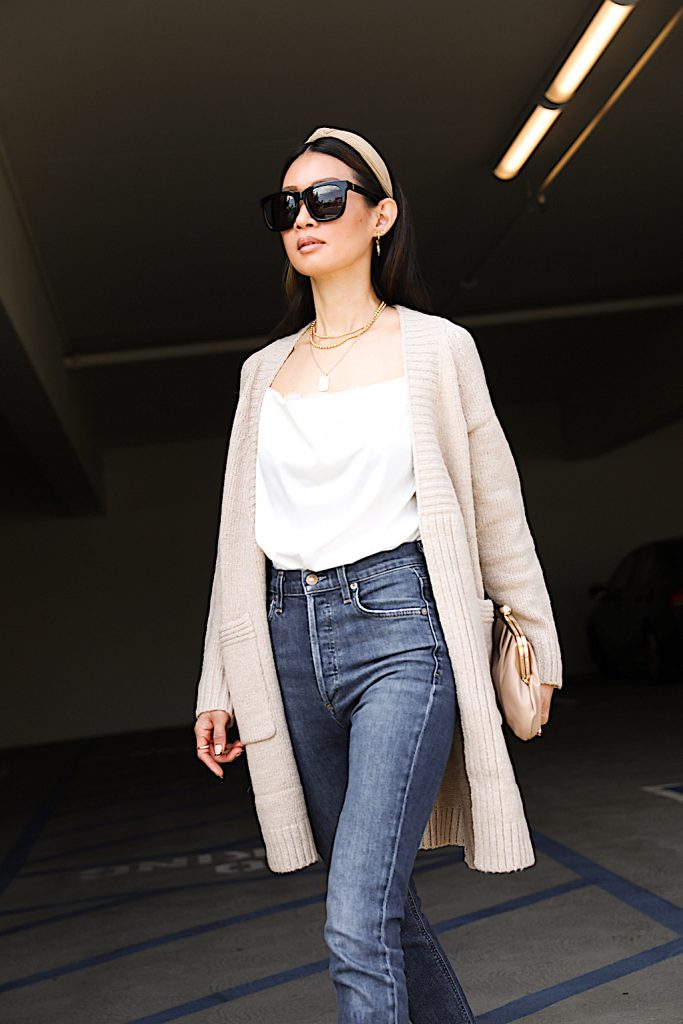 $20 Off the Shoulder Ribbed Knit Midi Dress (wearing small/ medium) – A wonderful holiday dress that is not only classy and chic, it is also comfortable!  The beautiful amber color (I think it's a tad more merlot) is festive and will dress up any holiday plans you have.  You can wear it off the shoulder or off only one shoulder and add a belt to cinch the waistline.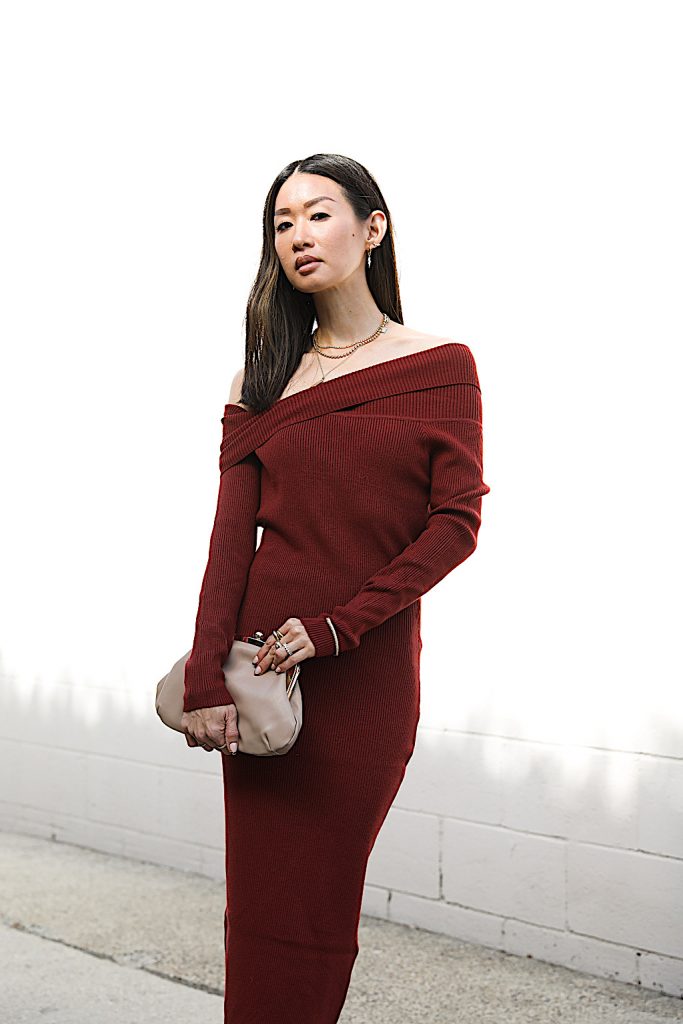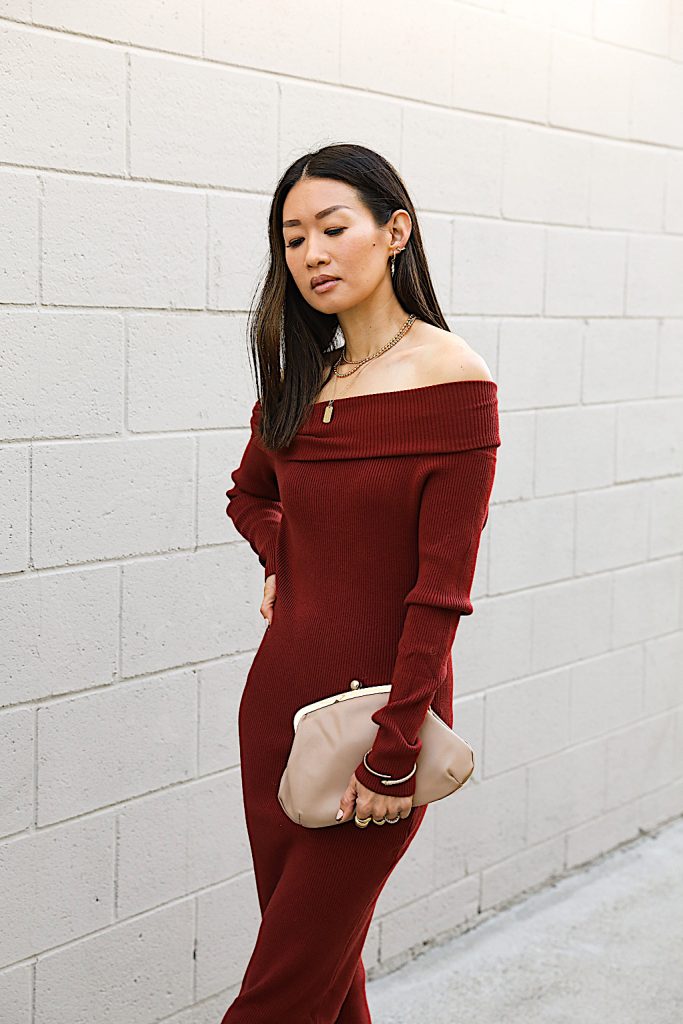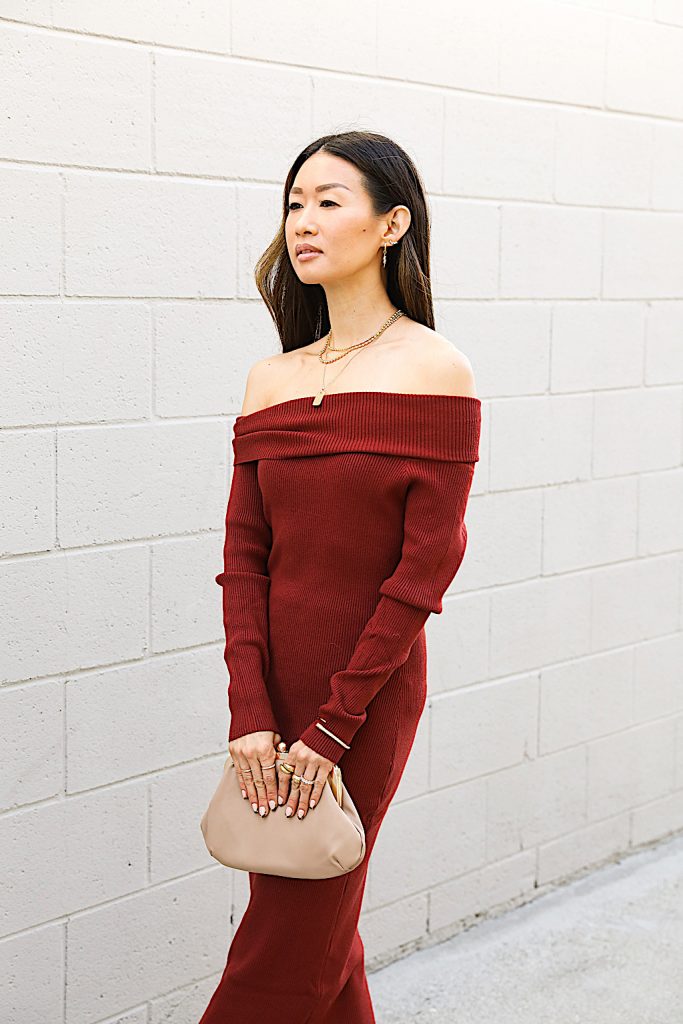 $20 Beige Faux Leather Clutch – This is a great clutch to take day to night as you can see from both looks I paired the clutch with.  I love the neutral color and the simple yet chic style.  It also can be carried as a crossbody (chain included) and is big enough to hold a phone, card case and other essentials.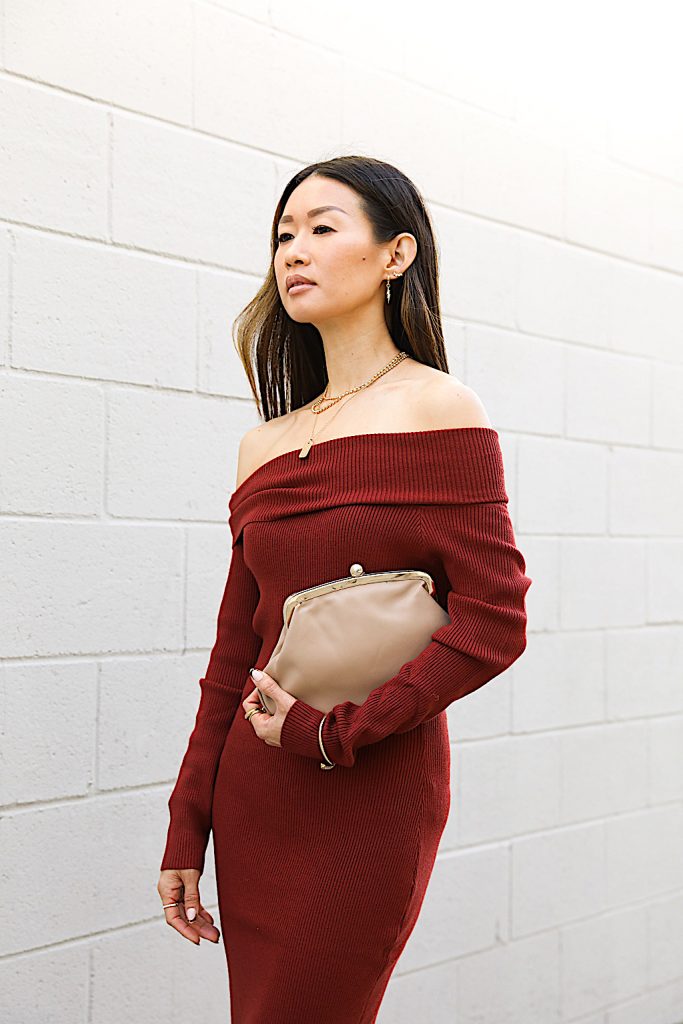 $20 Fuzzy Button Cardigan (wearing XS/ small) – Gimme all the cozies with this button front cardigan!  I love the drop full sleeves and slightly oversized fit.  It is great to wear with jeans, skirts, over dresses and more.  It is surprisingly really warm and I paired it with the asymmetrical midi skirt for winter.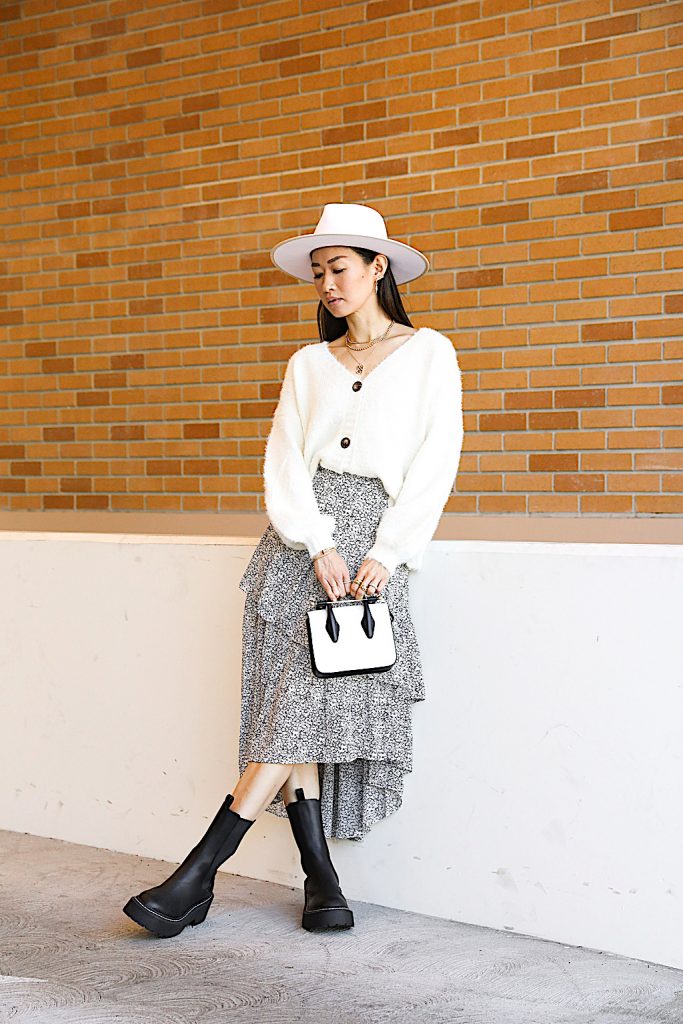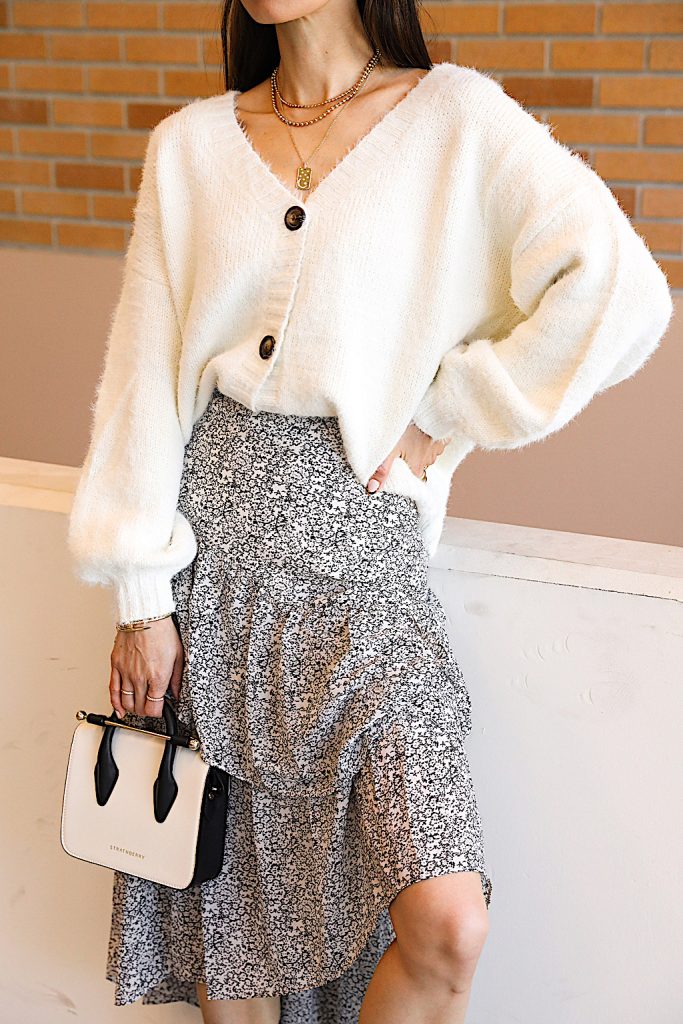 $20 Asymmetrical Ruffle Skirt (wearing small) – This skirt is great for all year round.  The floral print makes it feminine, yet the asymmetrical hem adds some edge.  I paired it with the fuzzy cardigan and Chelsea boots but you could also wear with knee high boots, sneakers, mules, basically anything.  I would also wear this skirt in the warmer months with a cami or bodysuit.  It is so versatile and such a steal at $20!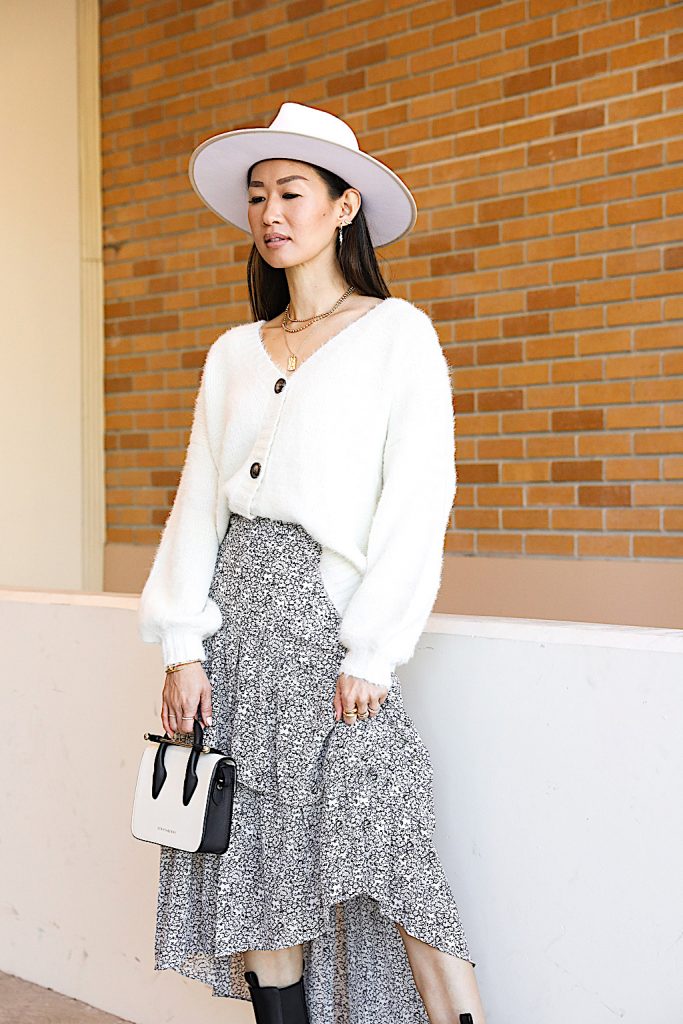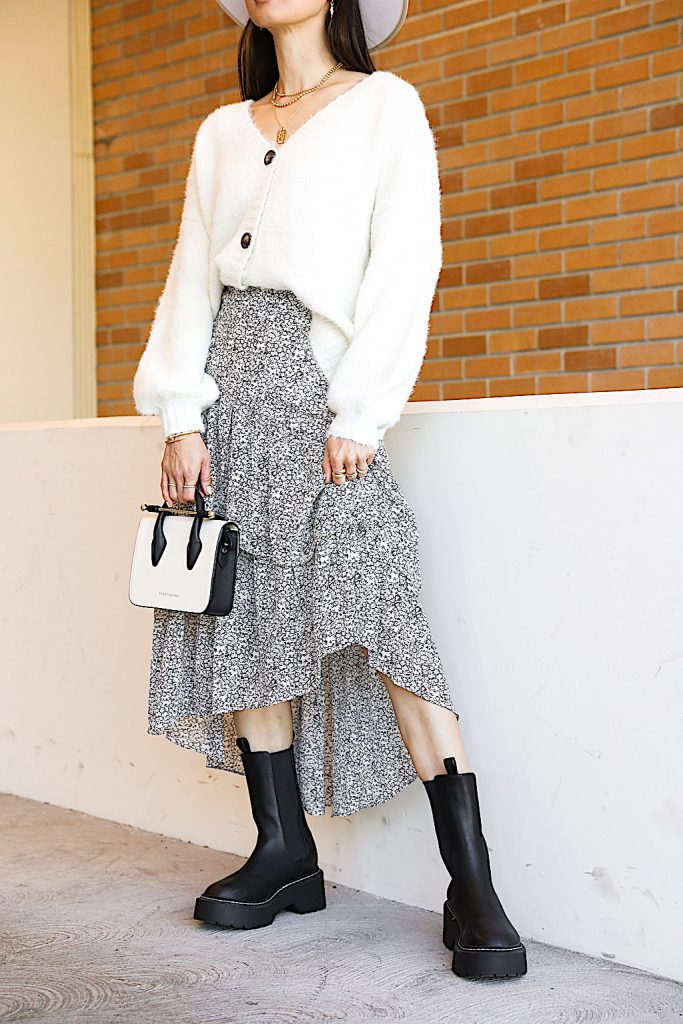 The $30 Bucket List Items:
$30 Olive Parka (wearing small) – Everyone needs a parka for winter and this one is so warm and cozy.  Olive is a universally flattering color and complements all outfits from browns to blacks.  The fur lined collar makes it extra glam and you can cinch the waist with the drawstring pulls.  A perfect gift idea too for your sister, friend, or yourself.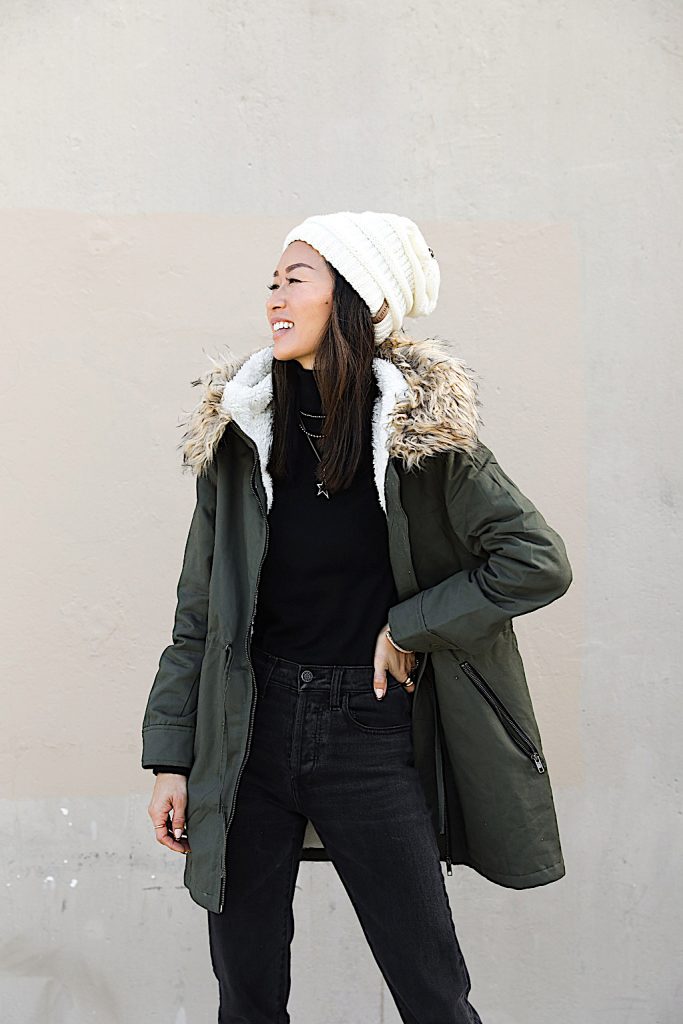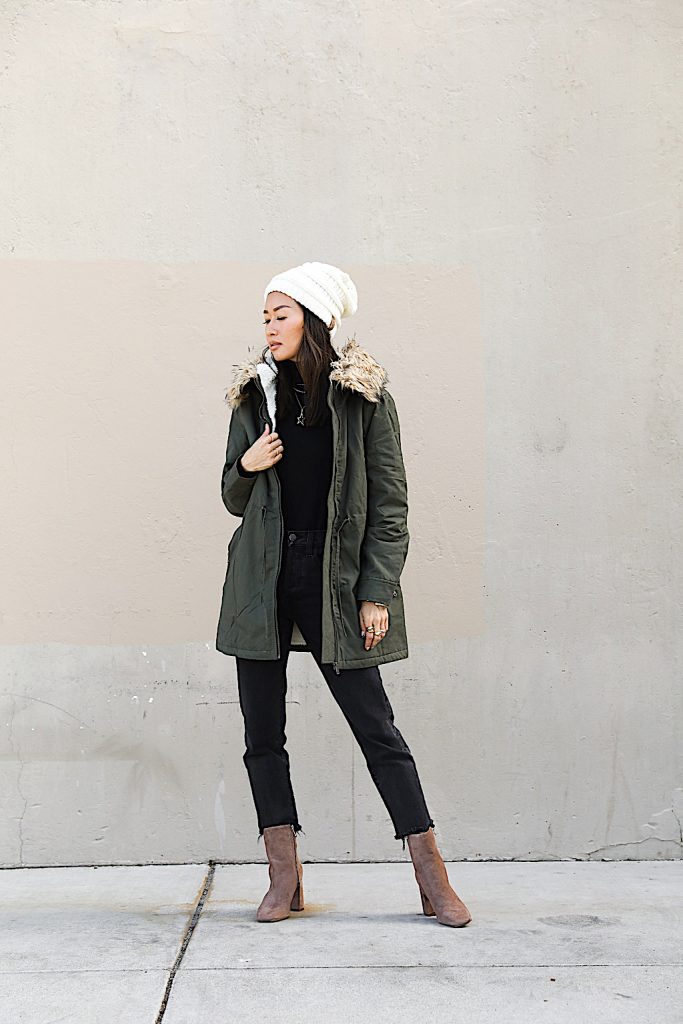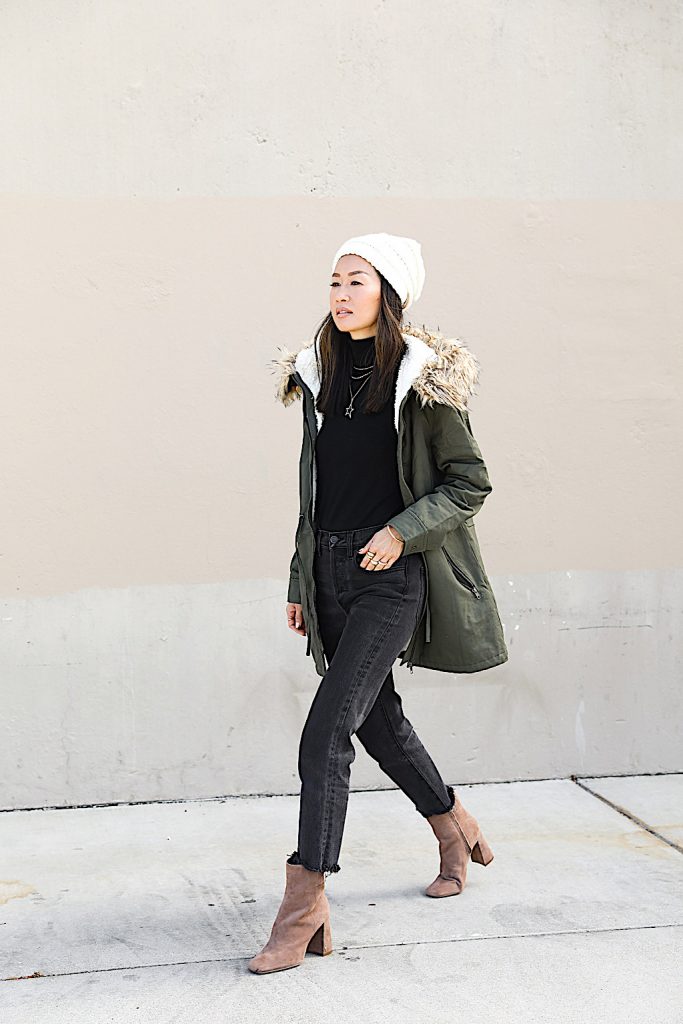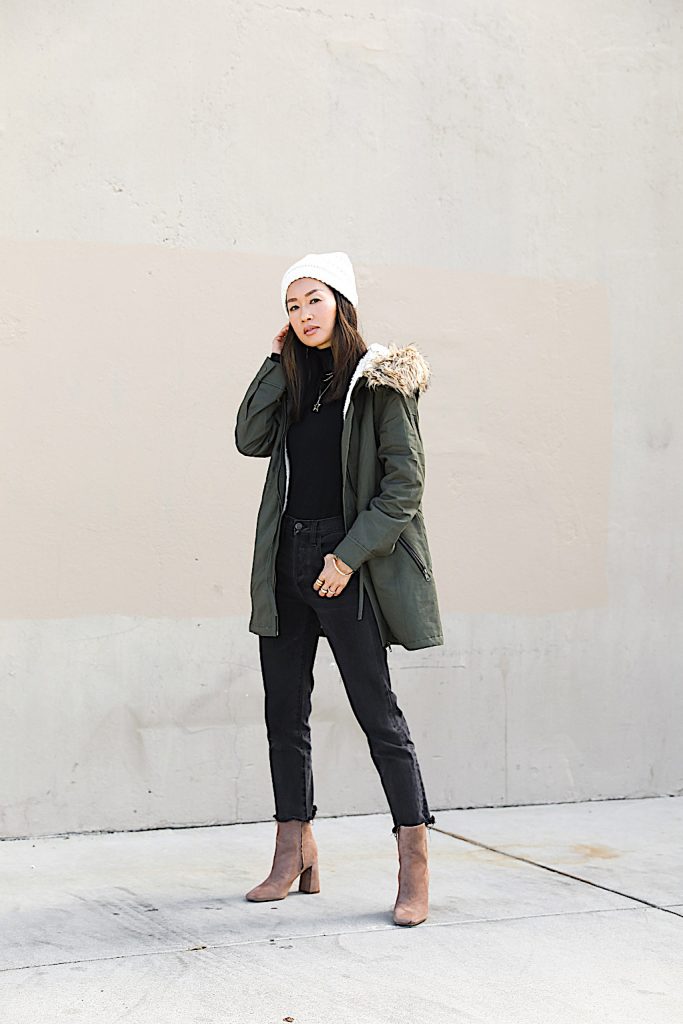 $30 Utility Jacket (wearing XS) – If you want something thinner than a parka, this utility jacket is lightweight and great for layering over shirts, sweaters, dresses and more.  It is light grey and I adore the gold details.  The utility jacket also features a drawstring waist and roll sleeves to customize your look.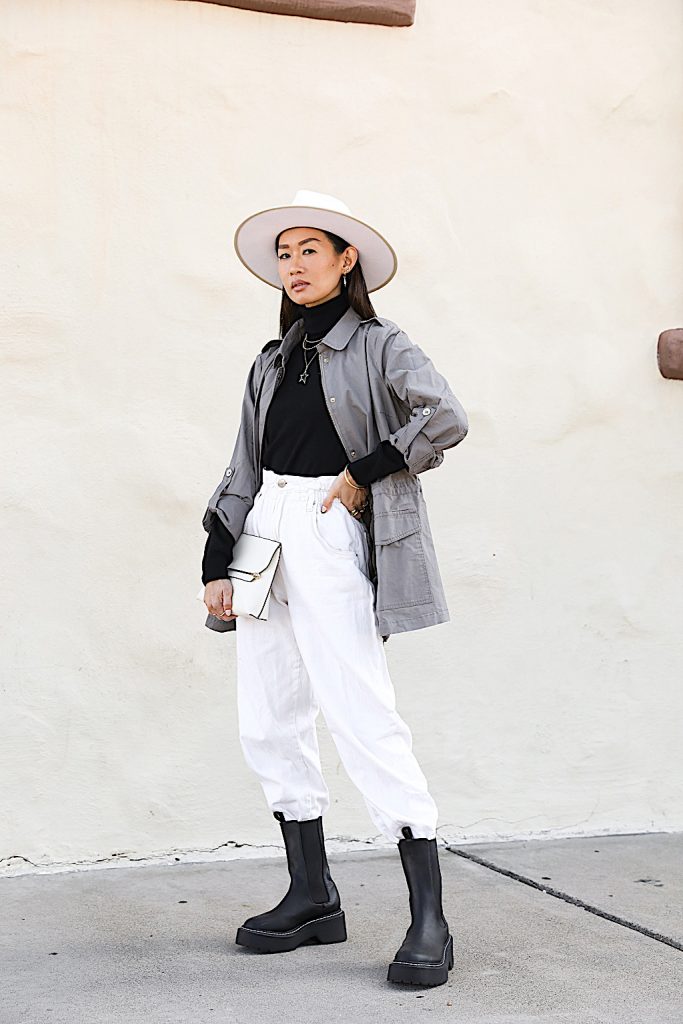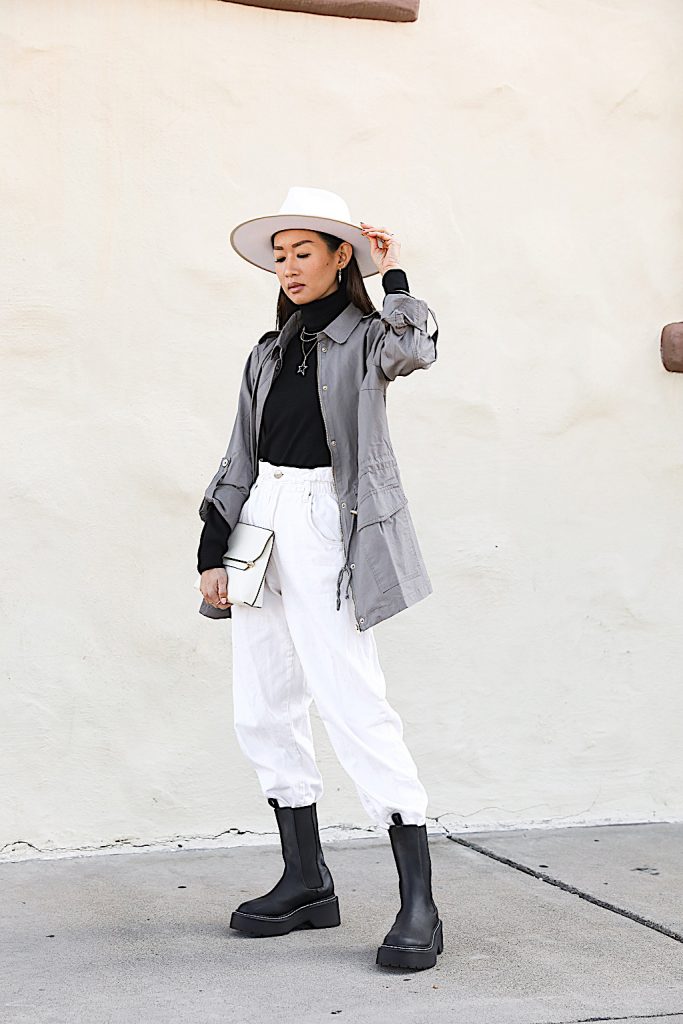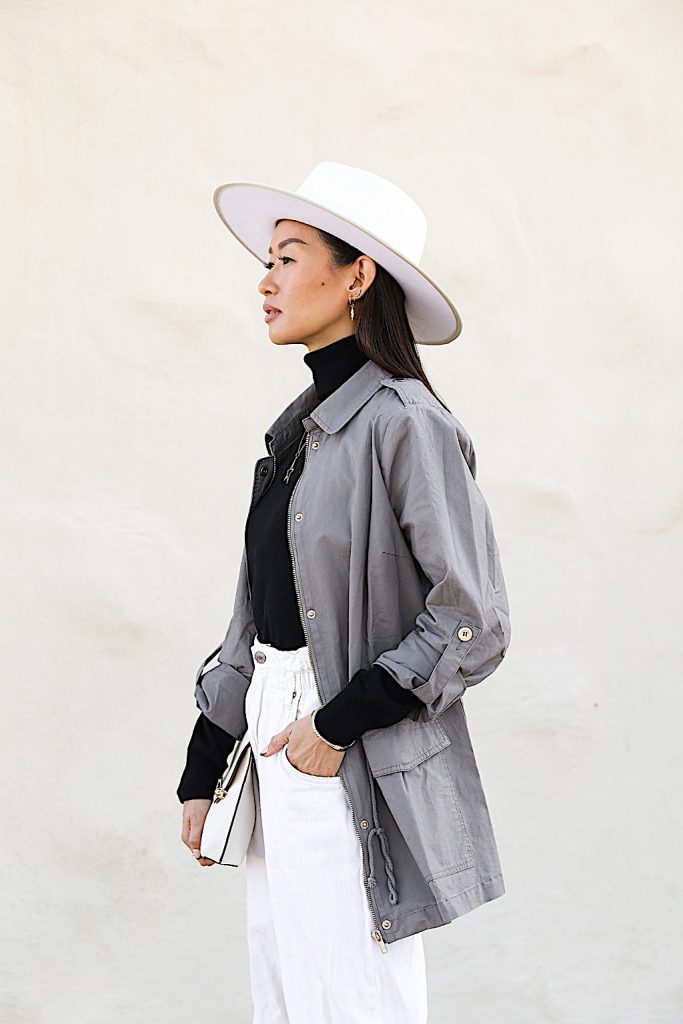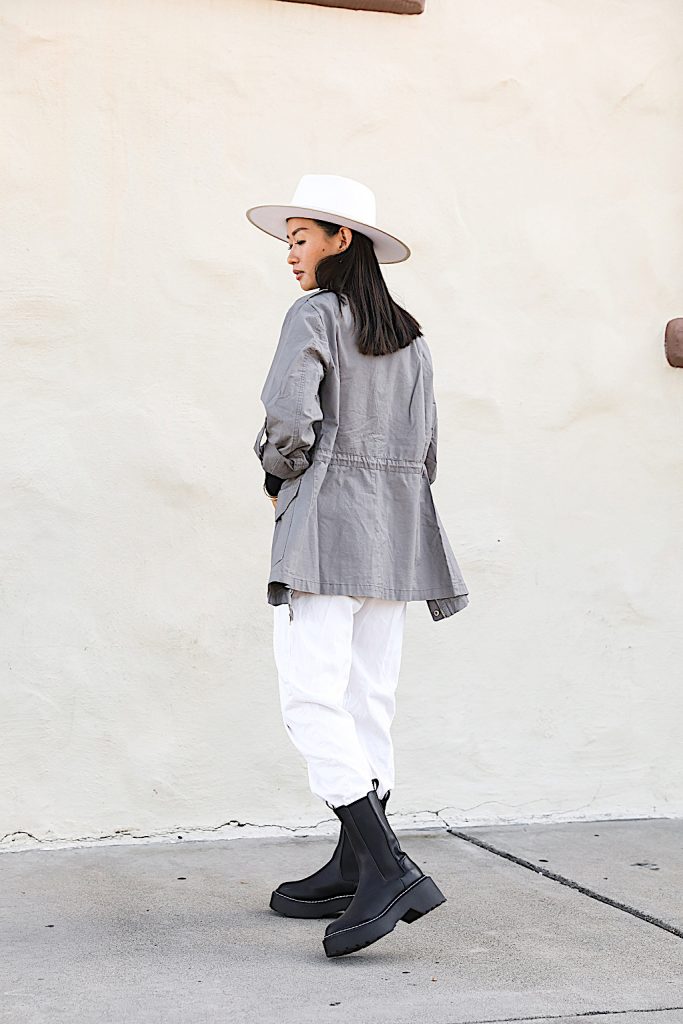 These deals are literally too good to be true so make sure you follow the Black Friday shopping tips above so you don't miss out.  With prices this good, you can also afford to also pick up a few things for yourself!  And, if you are local to Orange County, you should also check out their adorable Morning Lavender coffee shop where they have the best lavender milk tea and tea boxes to go!  The shop is so Instagrammable (yes, even if you're just picking up) and they recently also started selling the most beautiful dried floral arrangements!  Happy Black Friday Shopping!