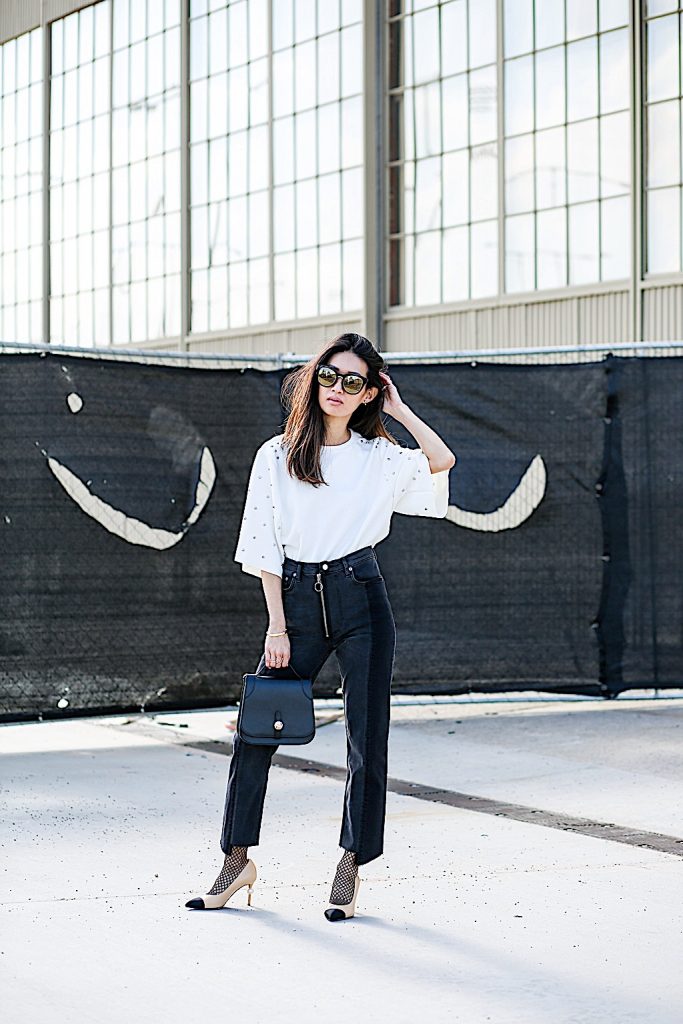 I've always been a firm believer that details matter. Whether it is that extra effort you put into wrapping a gift with grosgrain ribbon, or a handwritten name card at a table setting, details grab one's attention and speak volumes.
Details also matter when it comes to outfits. From afar, this look appears to be a simple tee and a pair of jeans. But come a little closer and you will see that the "tee" is actually adorned with silver studs and the material is made of the softest faux suede. The jeans are also anything but ordinary. They have an exposed zipper with a pull ring adding some metallic hardware to the look. The denim also features side panels that are a slightly darker shade of black with an uneven hemline. Fishnet stockings complete the edgy look but peer out only from the ankles to avoid being overly sexy. The structured black and gold handbag and two-toned Chanel pumps balance out the edgy vibe with a little bit of class and elegance.
When it comes to details, they can be as minimal as contrasting colored thread, or they can be as loud as spikes on a Christian Louboutin heel, but no matter how small or big, details matter.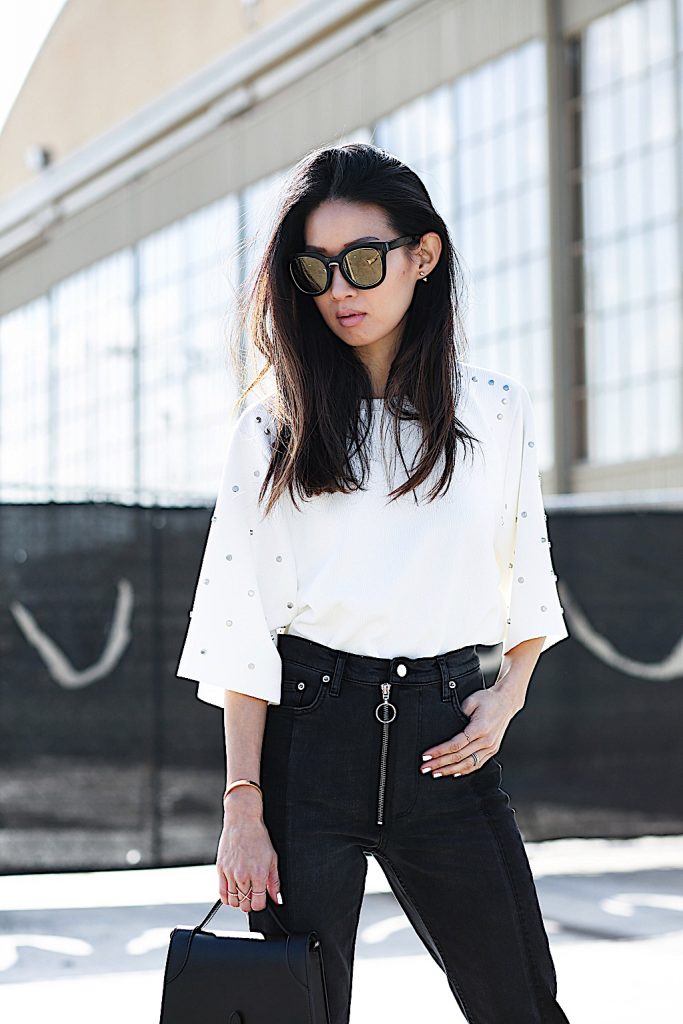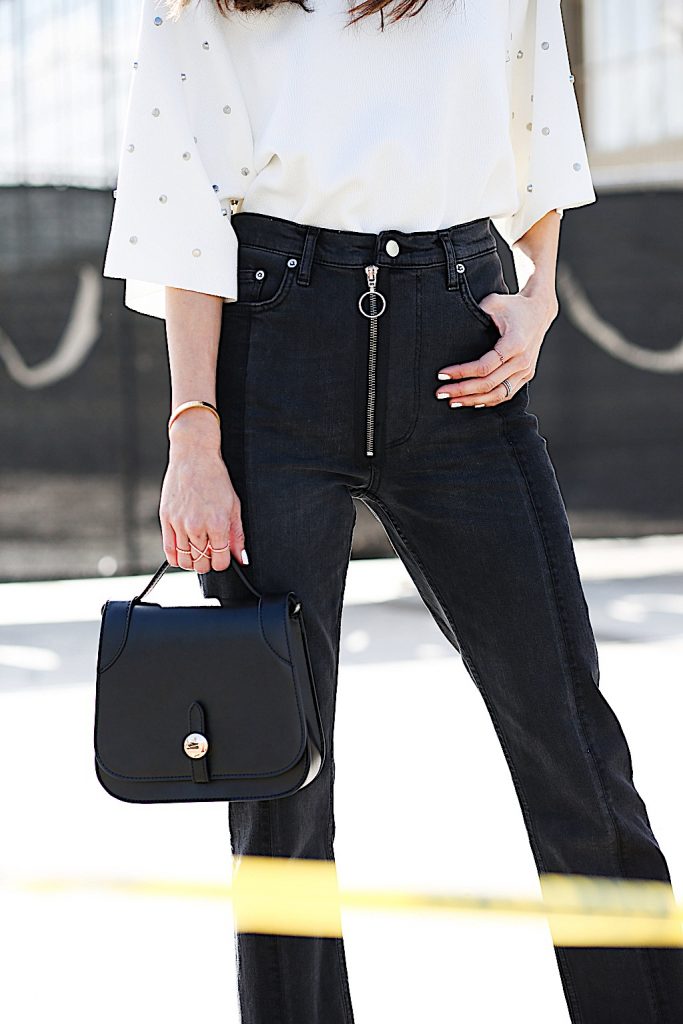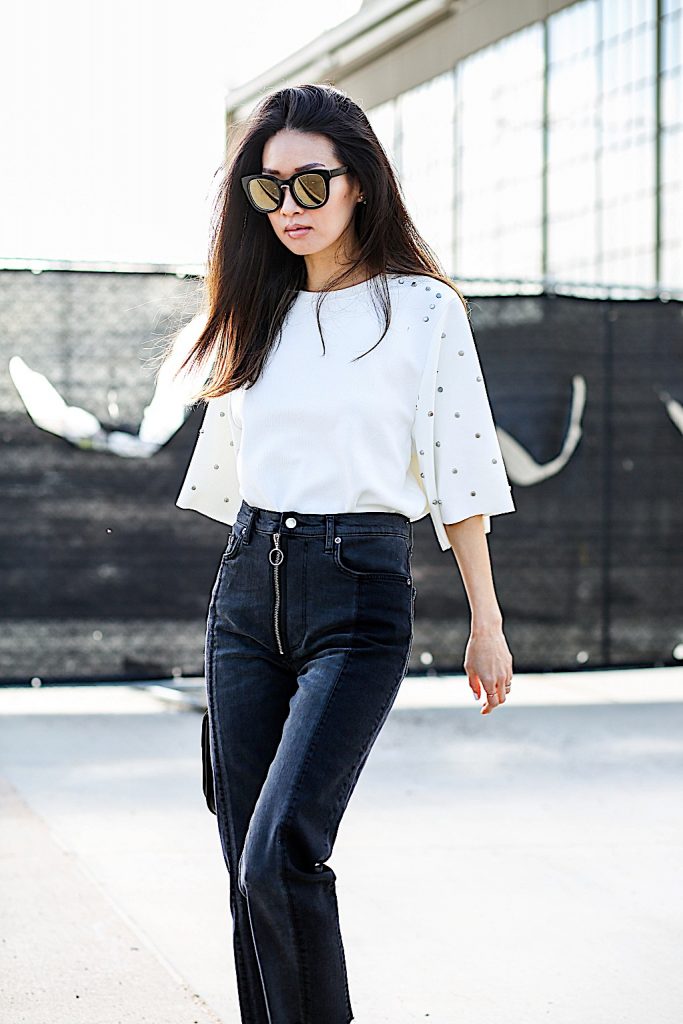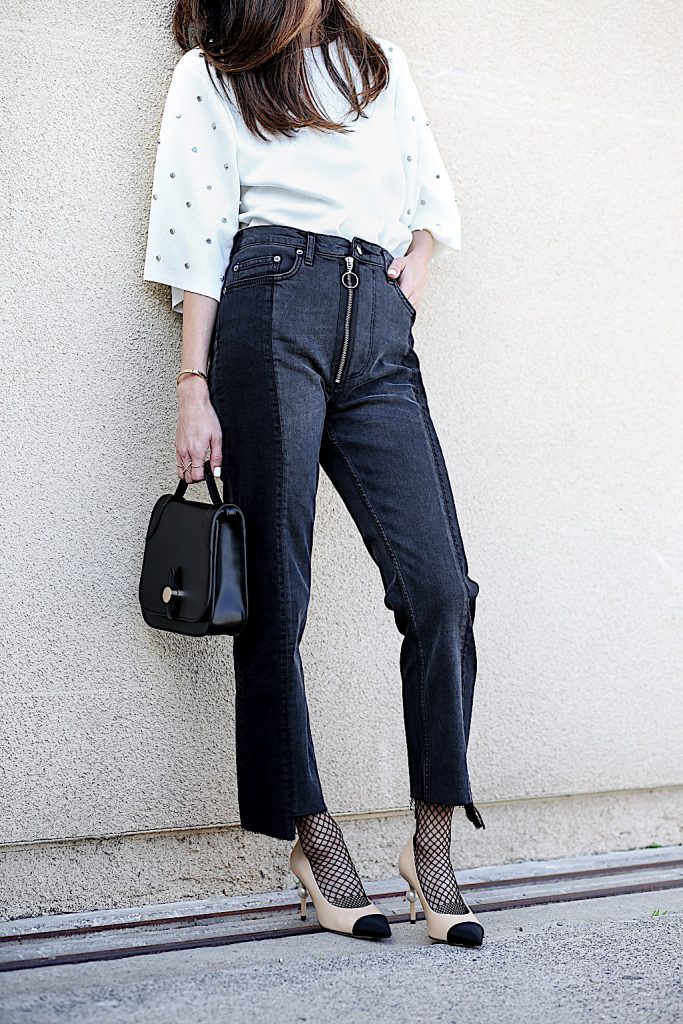 / My Favorite "Detail" Pieces /
Studs or spikes
Exposed Zippers
Scarf or Bandana
Statement belt
Reflective sunglasses
Distressing
Ruffles
Flared sleeves
Embroidery
Top | Zara similar style here
Jeans | Zara similar styles here and here
Fishnets | HM
Shoes | Chanel similar style here
Sunglasses | ZeroUV similar styles here and here
Bag | XNihilo similar styles here and here