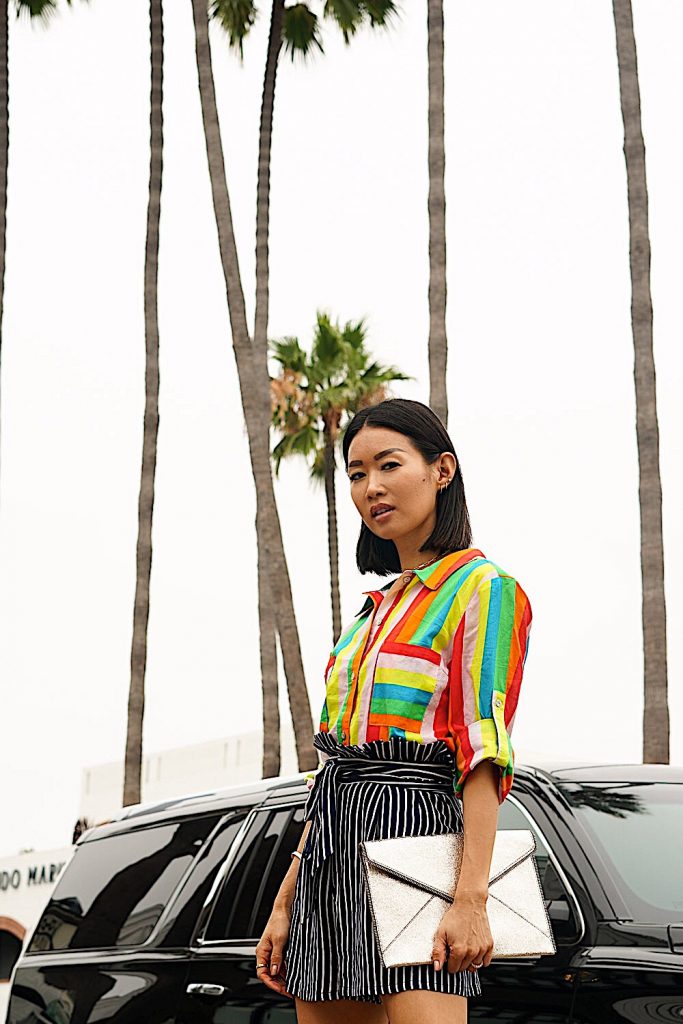 Thank you to Stitch Fix for partnering with me on this post. All reviews, opinions, and thoughts are my own.
I've been using Stitch Fix for a while now and when I saw that they were doing a collaboration with a fellow Influencer Katie Sturino, I was so excited to see the pieces!
Katie Sturino is an incredible boss babe and founder of @Megababe. Katie came up with this colorful, fun, easy-to-wear collection inspired by her honeymoon to the Amalfi coast. The collection ranges from sizes XS – 3X and is so affordably priced, all under $100. If you already use Stitch Fix, all you have to do is put a note into your Stylist to add some of these Katie Sturino x Stitch Fix pieces in your next fix.
If you don't use Stitch Fix, then you need to. Stitch Fix is a styling service really caters to what you are looking for. Stitch Fix has amazing personal Stylists that use algorithms, your preferences, and your notes to send you pieces you'll love.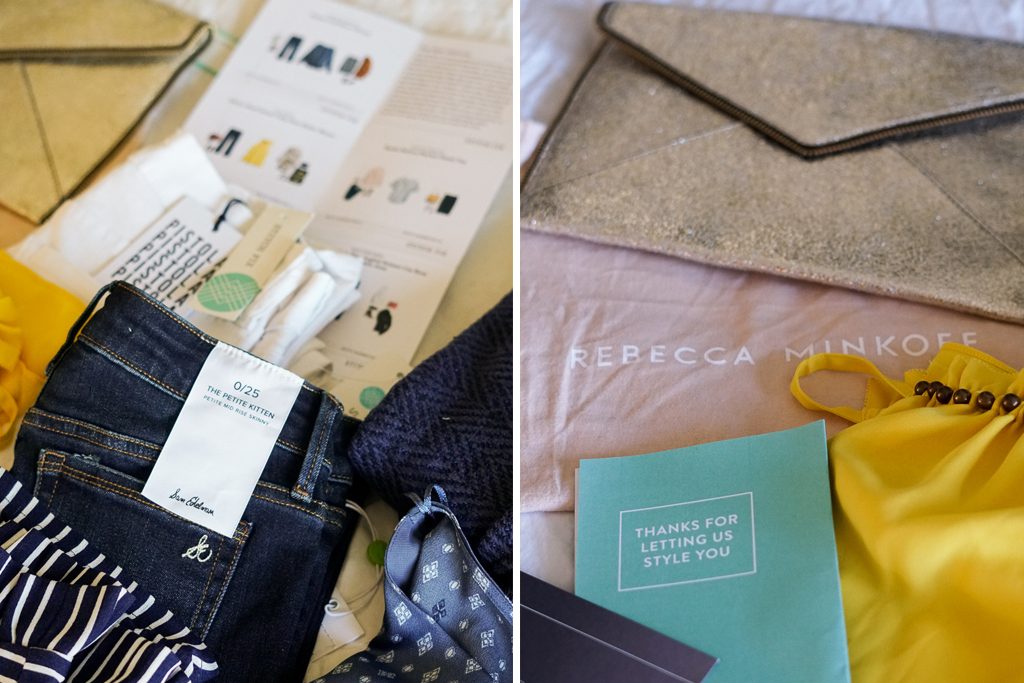 I've had several Stitch Fix boxes sent to me and in fact, all three of my kids get Stitch Fix Kid boxes! Don't get me wrong, the stylists don't get it right every single time, but each time our fixes get better based on what we choose to keep and what we return. You don't need a subscription either (although my kids LOVE receiving their monthly boxes). You can order a Fix anytime you want for special occasions or when you need a wardrobe refresh.
Let's get back to this amazing Katie Sturino collection! Every single piece is easy and effortless and I love all the vibrant colors. This collection is perfect for summer and even for your next travel plans.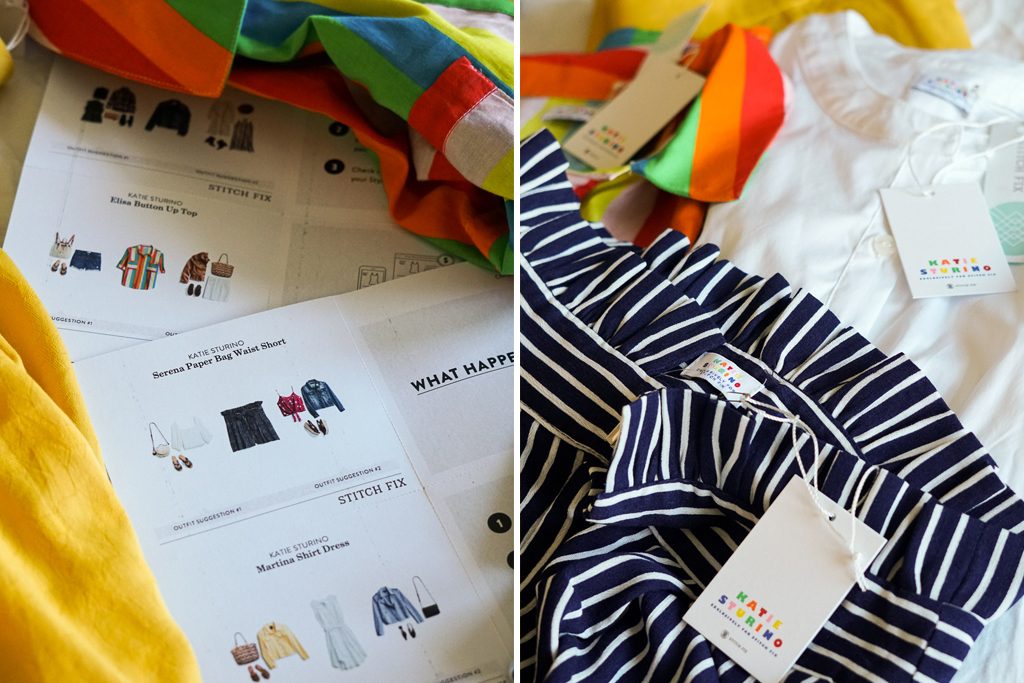 This first piece in my box that immediately went for was the Elisa Button Up Top. I was attracted to the rainbow colors and I love how lightweight the material is. This is a top I know I can wear with multiple looks from the Serena Paper Bag Waist Shorts, to the Livi Midi Skirt, to jeans, and even tied over a tank dress.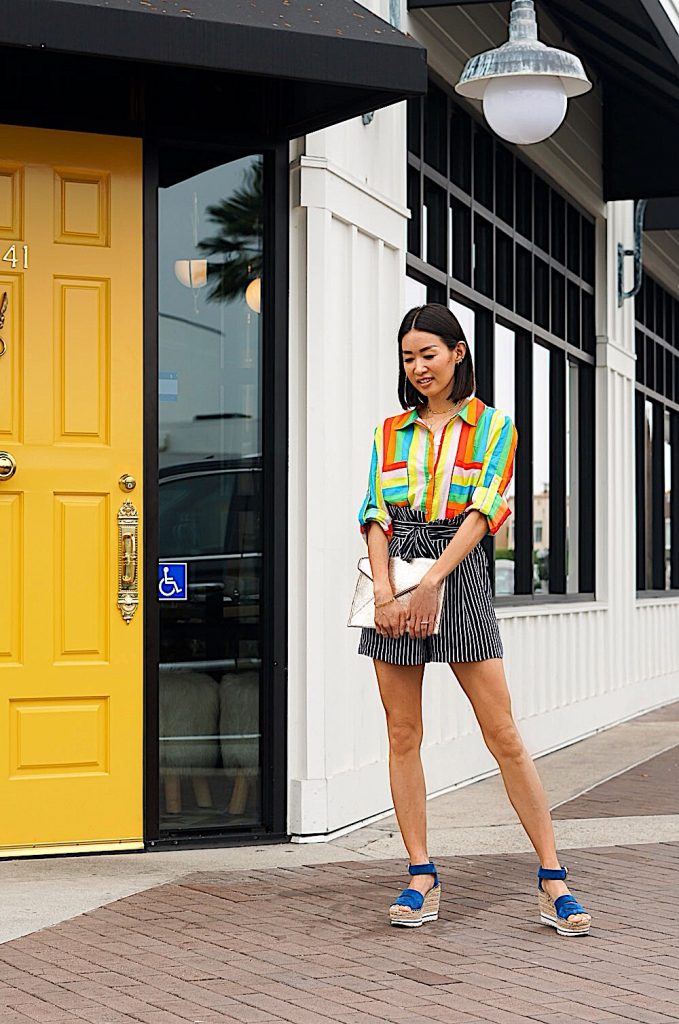 For the first look I paired the Elisa Button Up Top with the Serena Paper Bag Waist Shorts. While most people would never think to mix stripes with stripes, this look works because the stripes are different sizes and colors. I am all about high waisted bottoms these days and love the added detail of the paper bag ruffles, the tie front belt, and pockets (a major plus). These shorts can be dressed up or down with sandals for running errands, flip flops for the beach, wedges for brunch, or sneakers for traveling!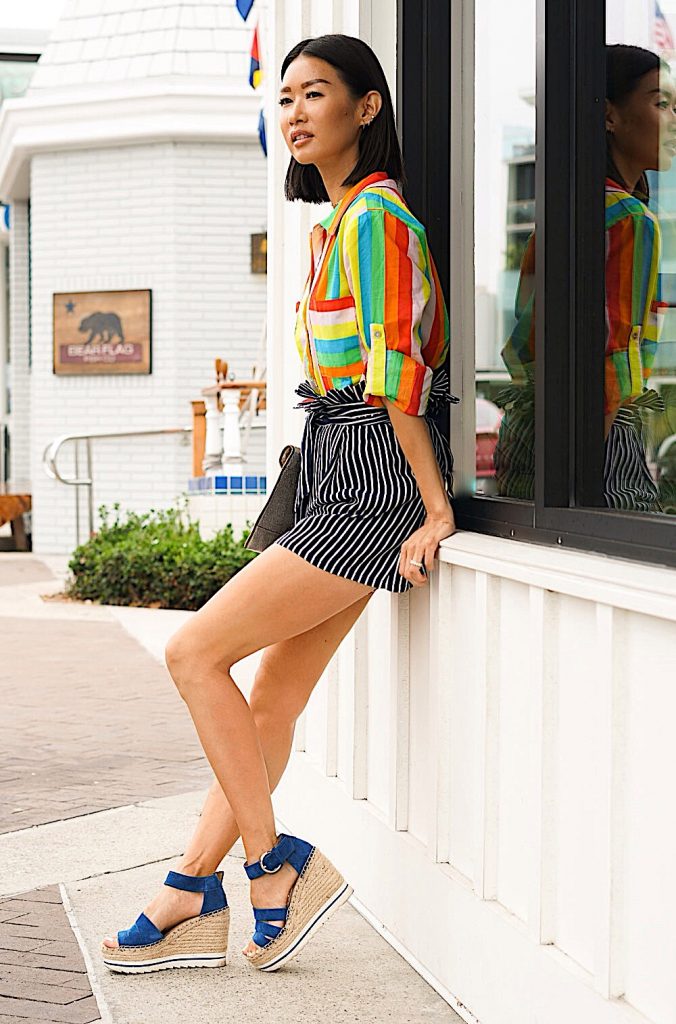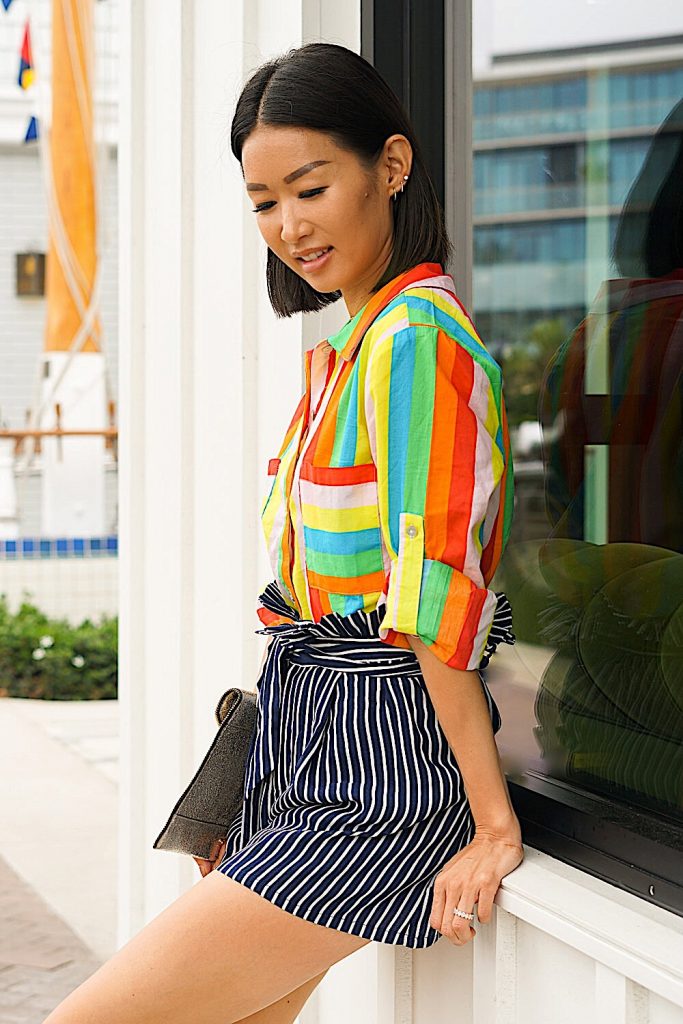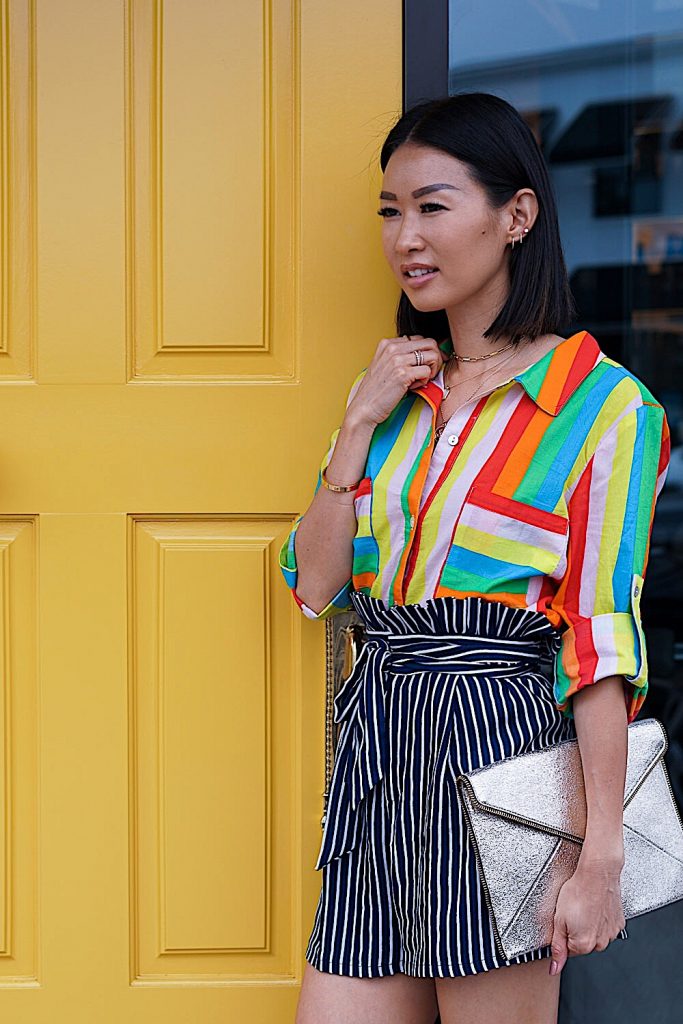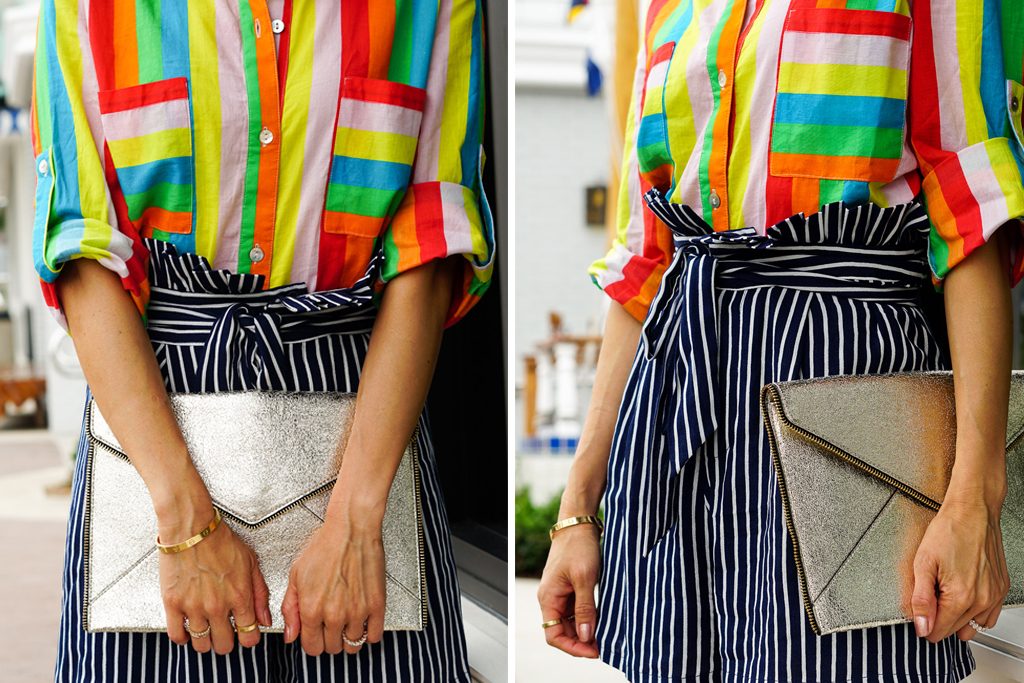 The second outfit I opted for the high waisted Livi Midi Skirt. This yellow is too pretty to resist and I've been obsessed with this color for summer. I like the idea of tying this Elisa top in front for a different style. This look is great for any occasion from church, to lunch, to strolling around your neighborhood shops!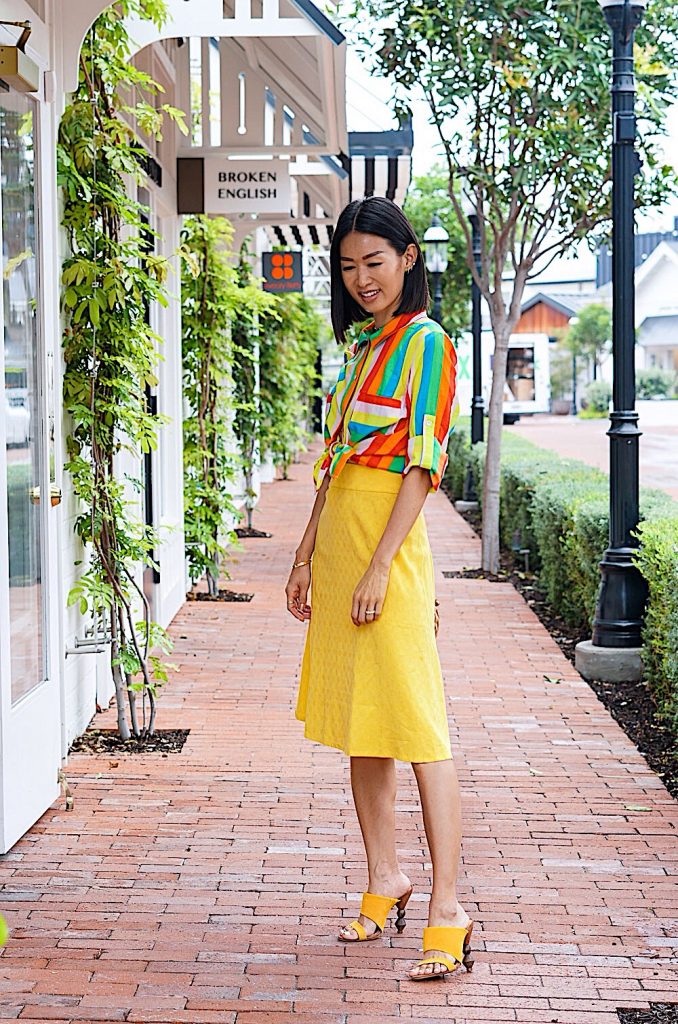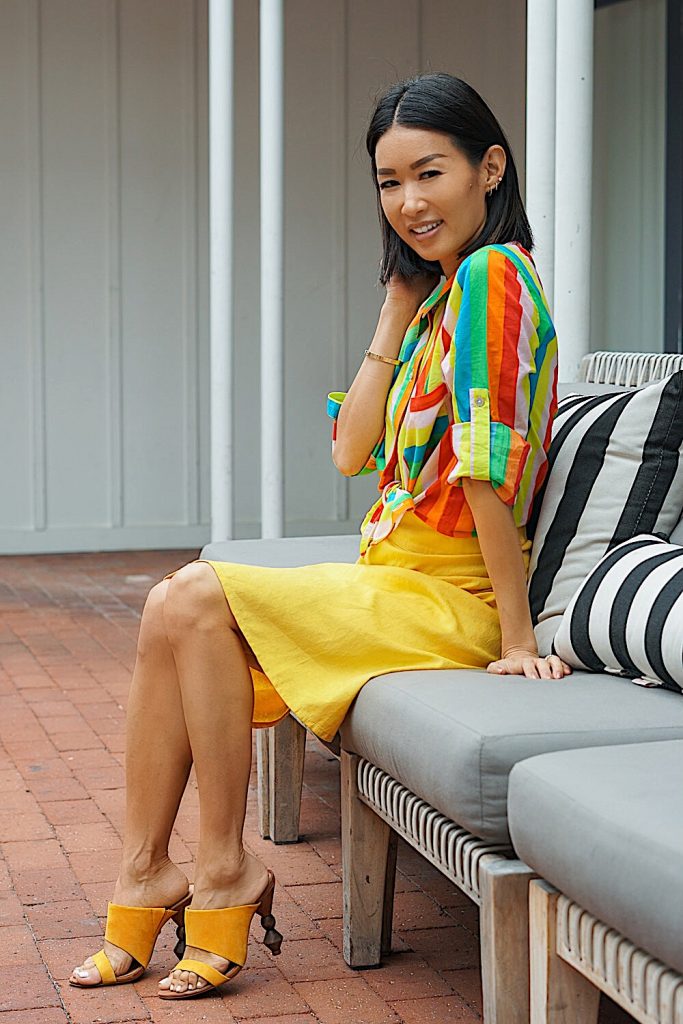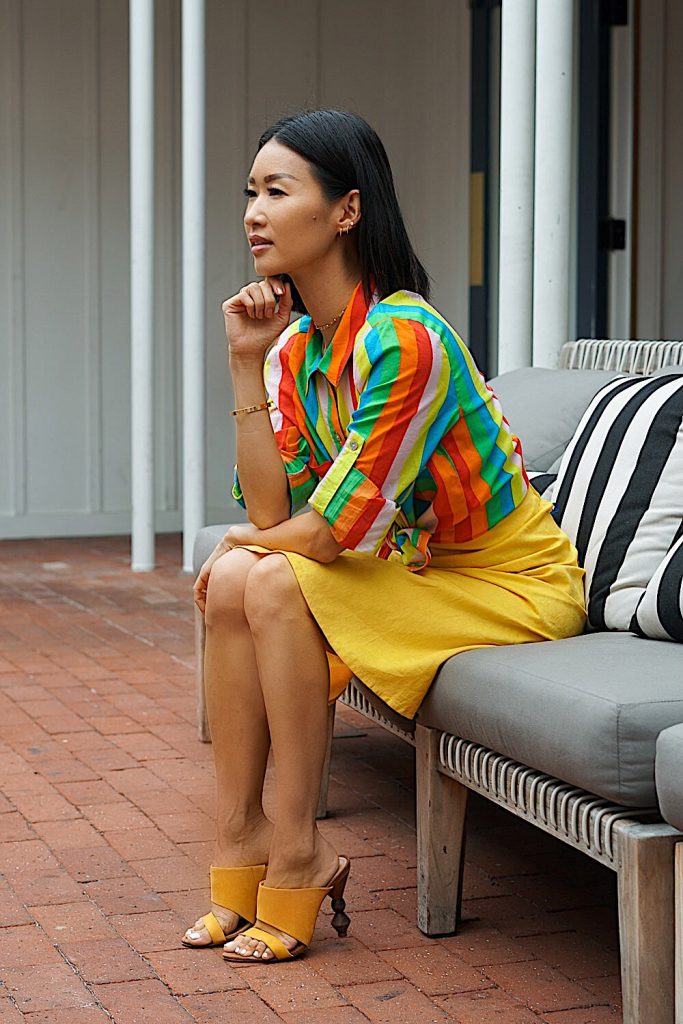 The Katie Sturino collection is so wearable, classic, and chic and I swear you will find a piece or five that you love. If you want to check it out for yourself to try them out, head to Stitch Fix and let your Stylist know you're interested in the Katie Sturino x Stitch Fix collection!