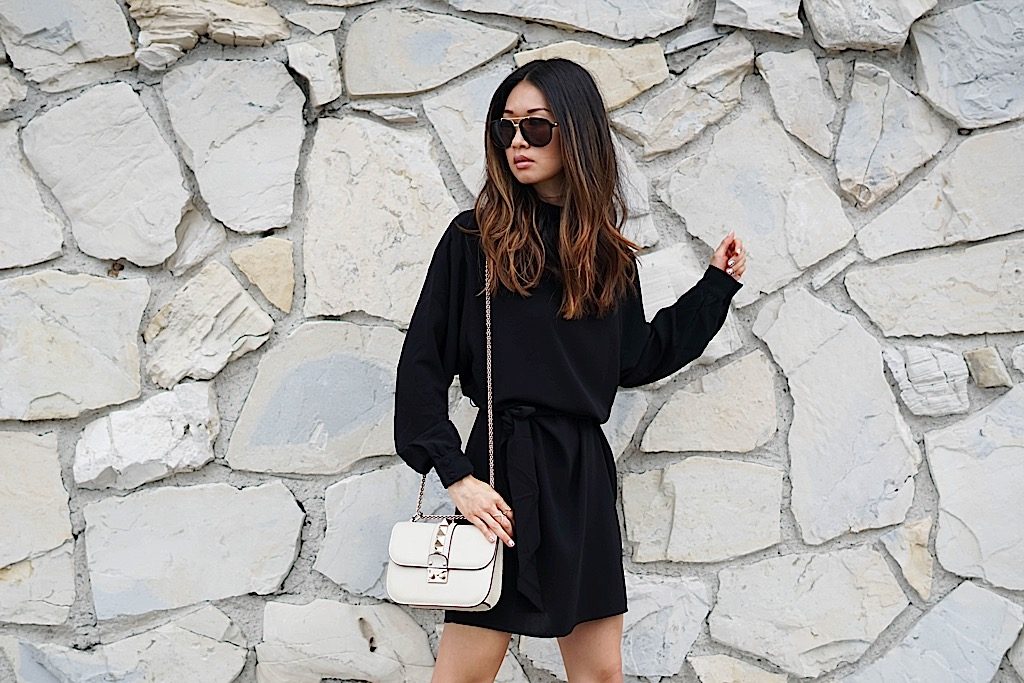 You know me and my black dresses. I love them all and each are very different in their own way. What I love about this dress is that it has "built-in" curves for a petite body type like mine. I adore the billowy, kimono sleeves and how they taper at the wrist to create a more dramatic effect. The dress comes with a waist belt that basically makes it one size fits all (even though it's not). You can tie the belt wherever you want and pull out some of the dress up to shorten it or leave it longer if you're the more conservative type. Since the dress is pretty much a full coverage style, I pulled out more of the dress above the belt to show some leg. Having a fuller top on the dress is also a major plus for when you've eaten a big meal and you don't want to suck in that tummy. Here's where the curves come in – the skirt part of this dress widens out giving the appearance of some Kim Kardashian hips. Who doesn't want curves in a little black dress like this? Paired with two toned booties (black and python print), this look can be for the office, date night, or a night out the town.
Use code KONG20 to get 20% off one purchase at NA-KD.com!!! Valid until 6/10/16.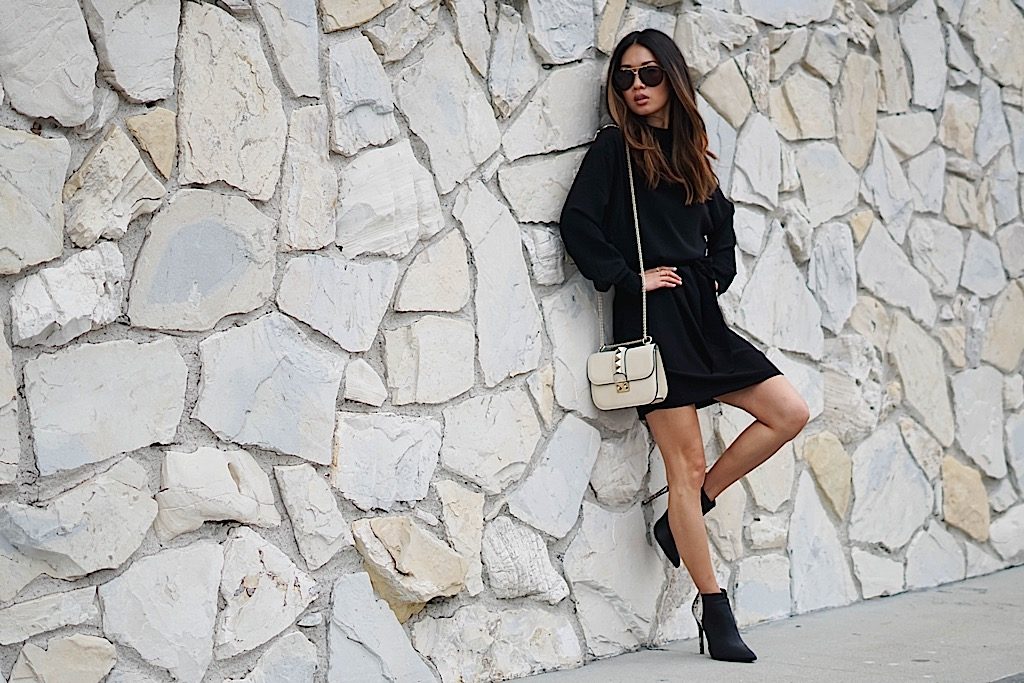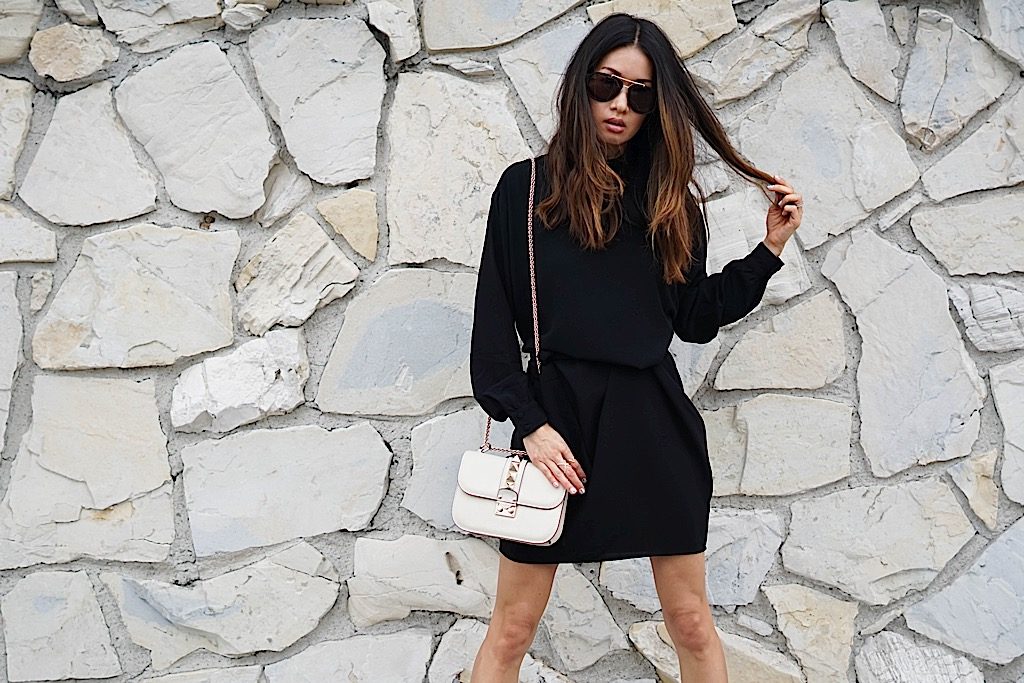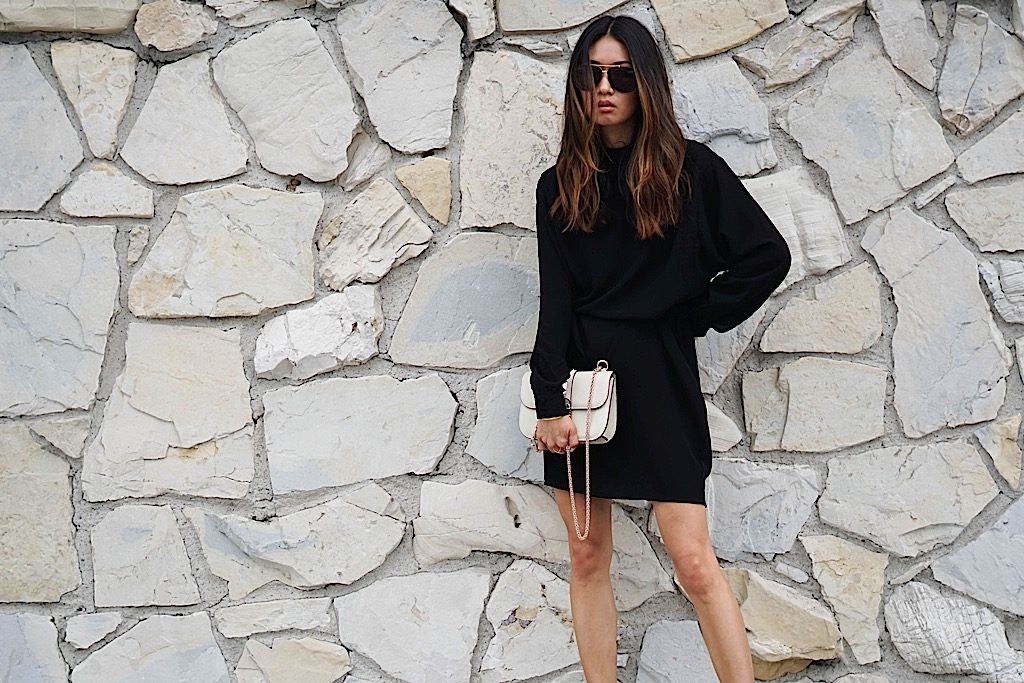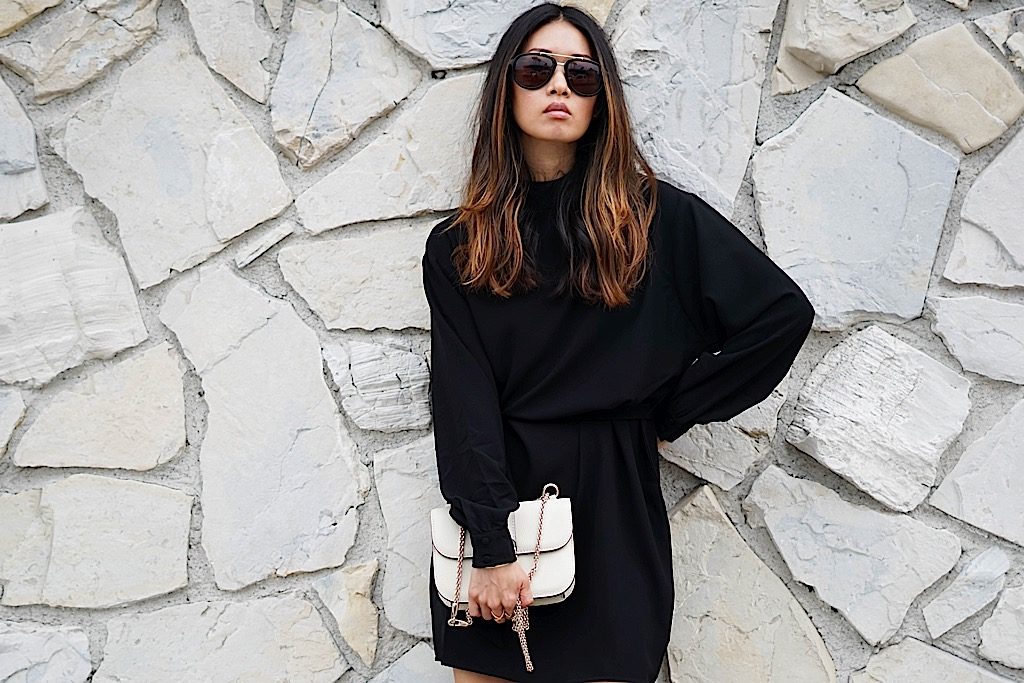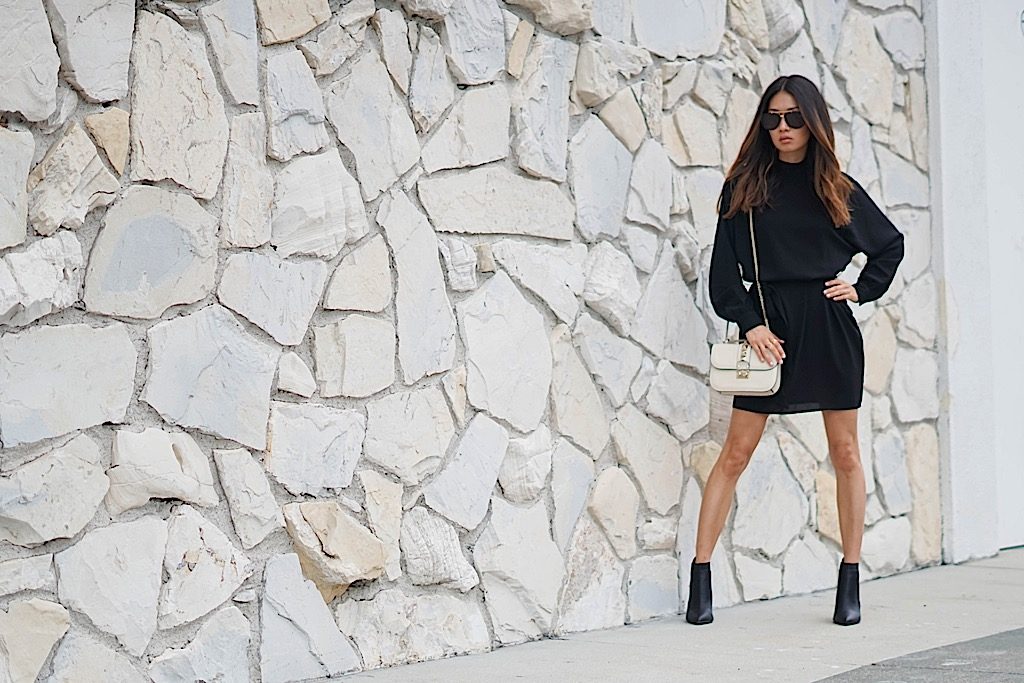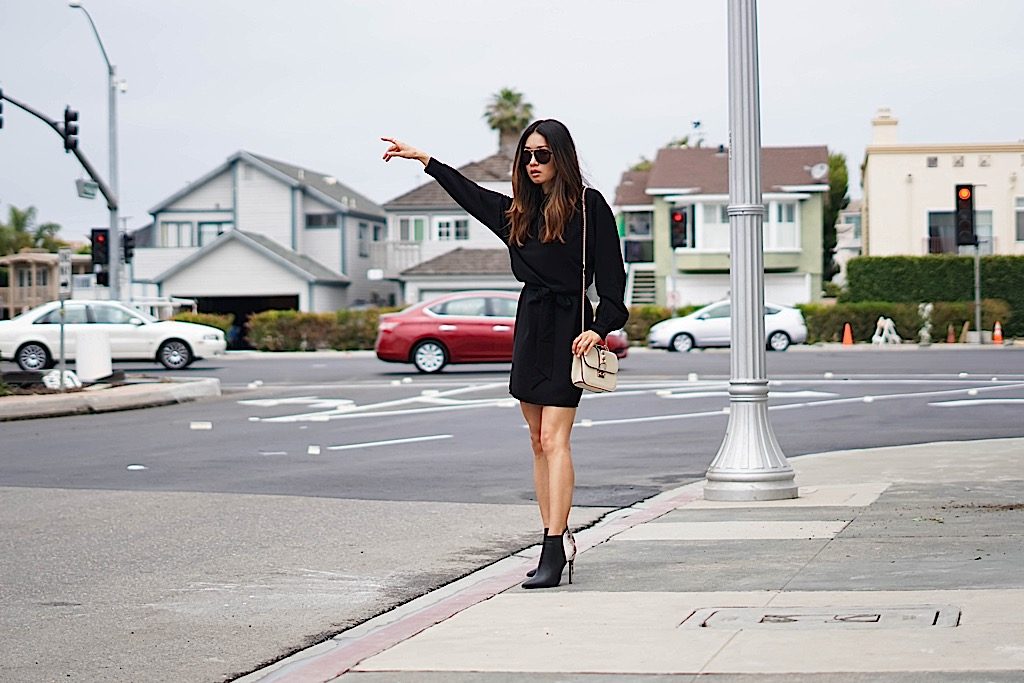 This post was in collaboration with NA-KD and links for exact clothing are provided below.
Dress | Na-Kd
Ring | Glamerella Jewelry
Sunglasses | Na-Kd
Bag | Valentino
Boots | Na-Kd
For similar items click on photos below.