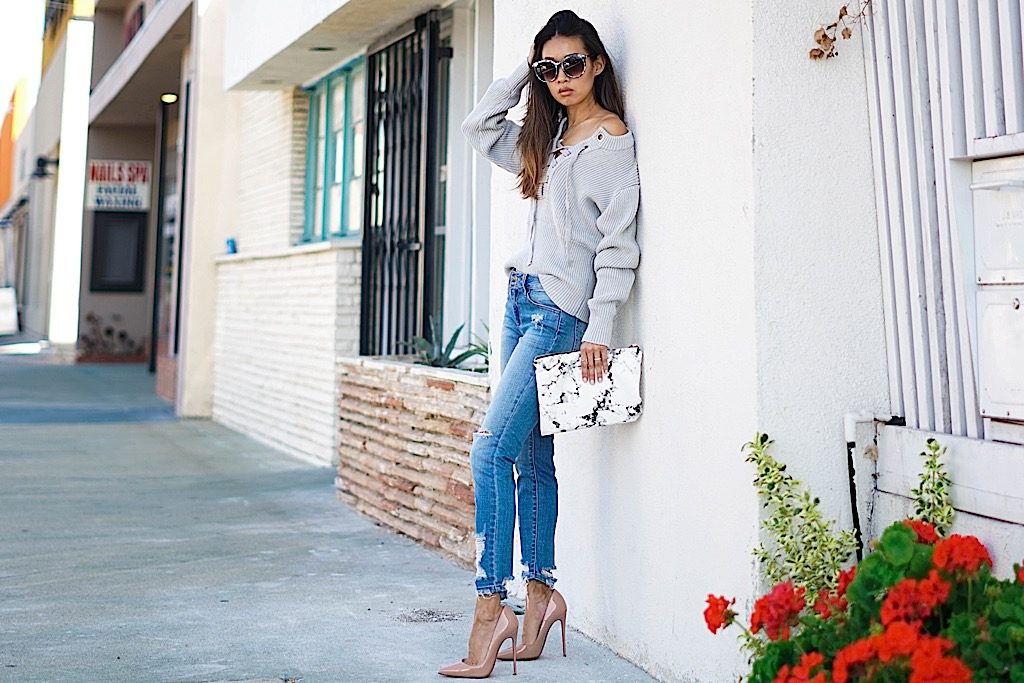 Fall is my favorite fashion season. Hello, the Vogue September Issue!! It is when I pretend I don't live in Southern California and I bring out all my furs, leather, layers, and coats. This is the season where everyone seems to kick up their fashion into high gear and bring everything they have to the table.
Sadly we are still in summer heat in sunny California, but the mornings and evening temperatures have started to dip down allowing me to wear some of my sweaters again.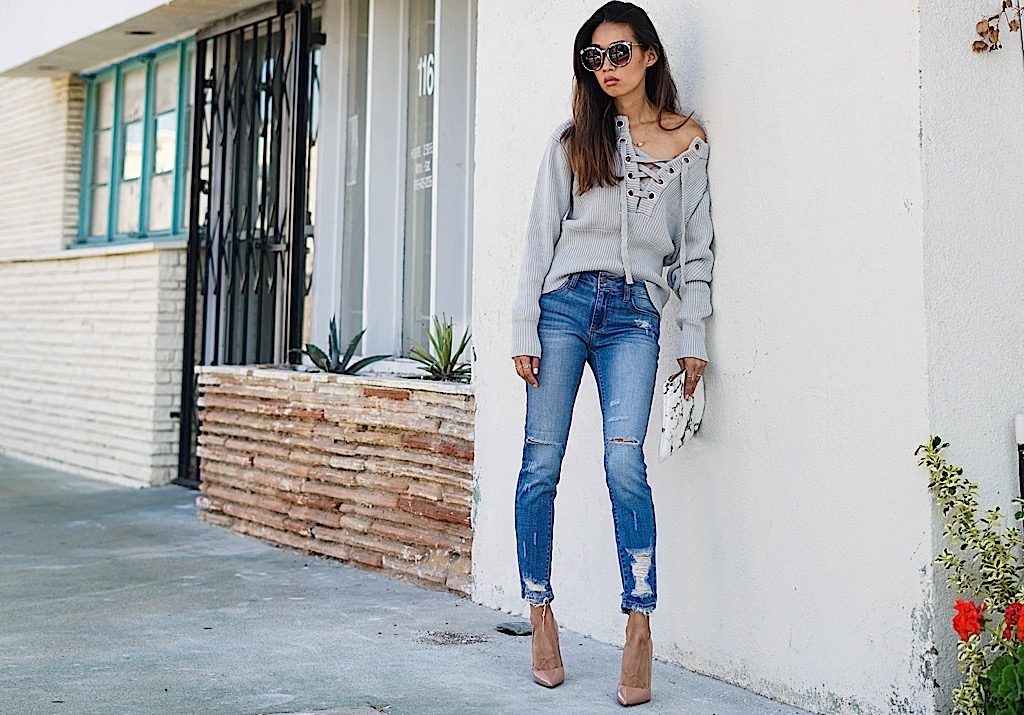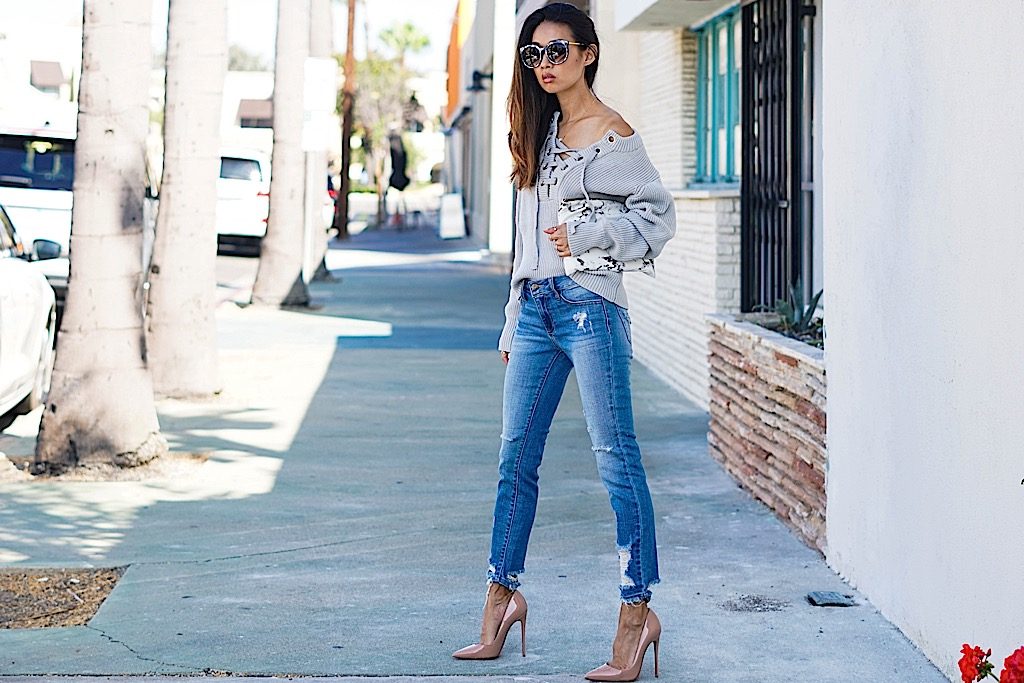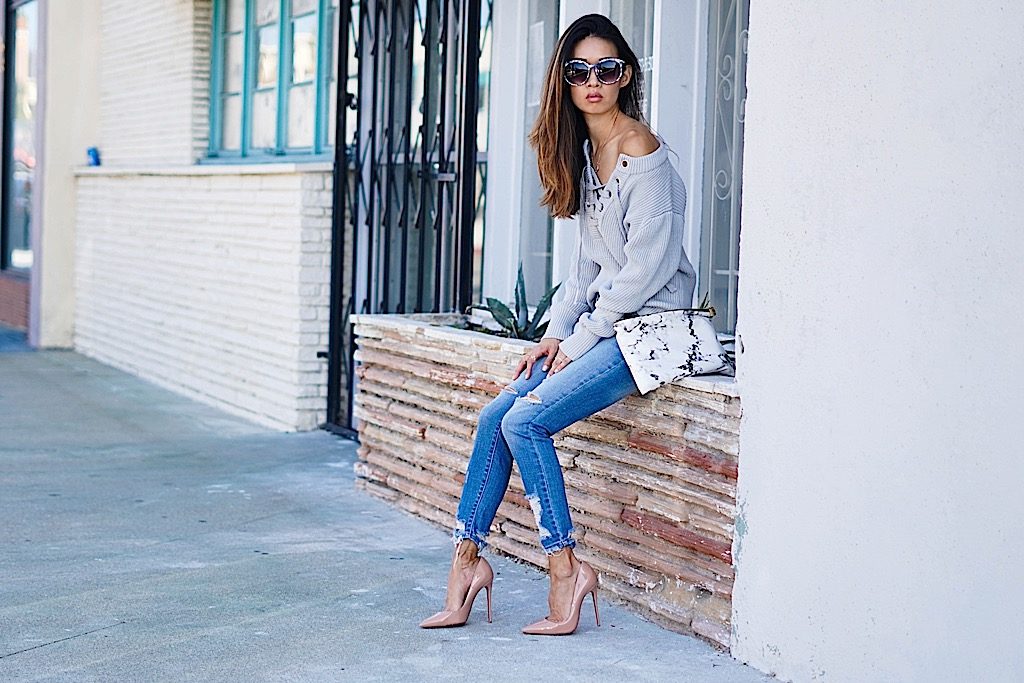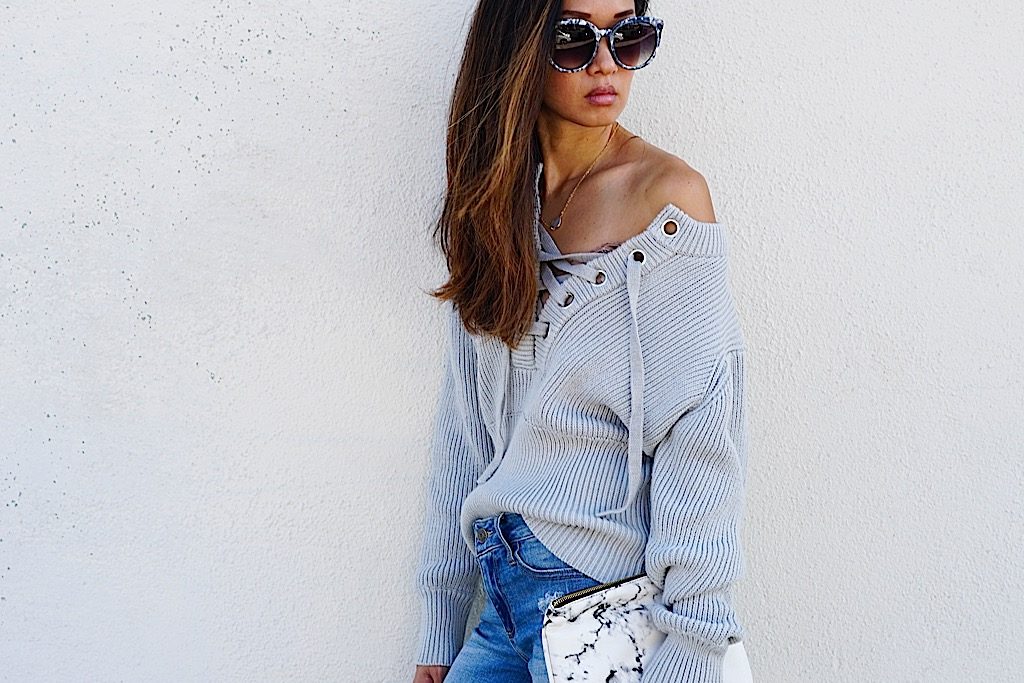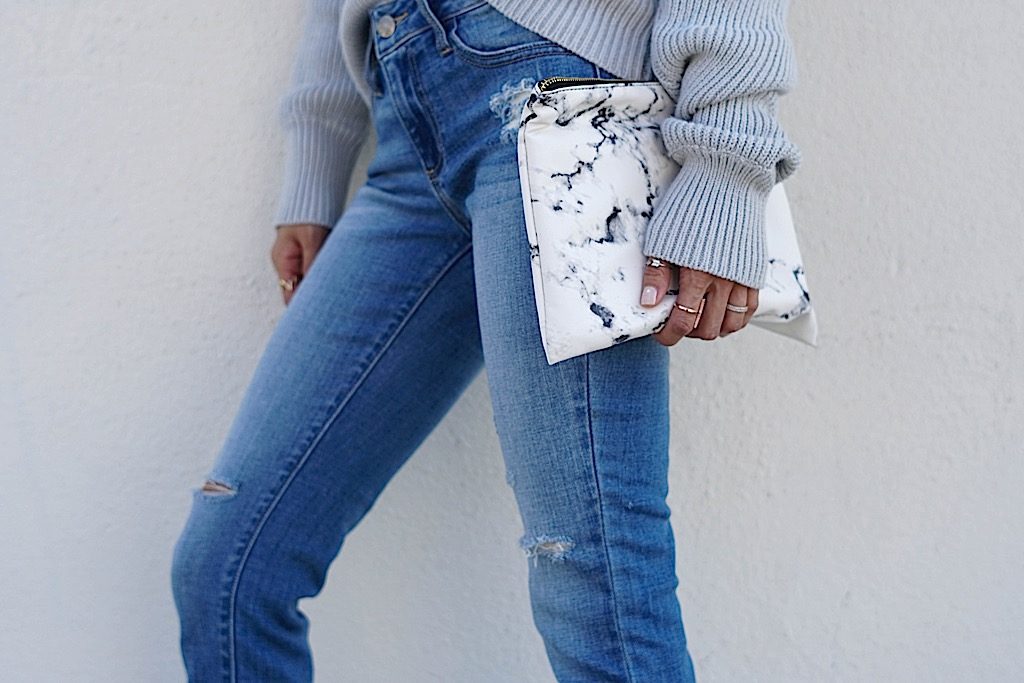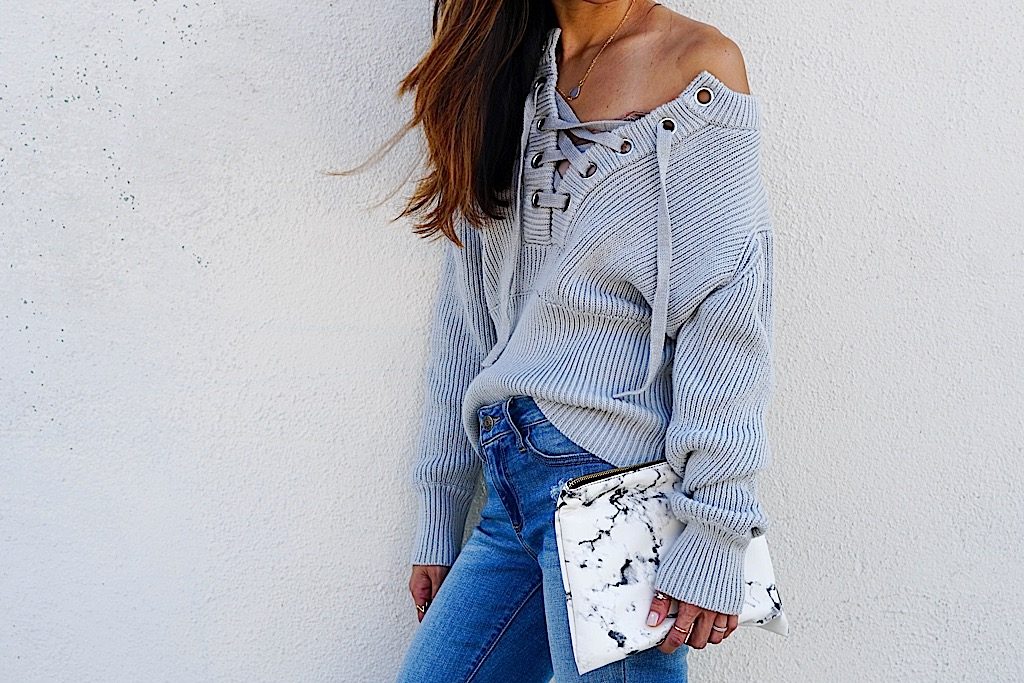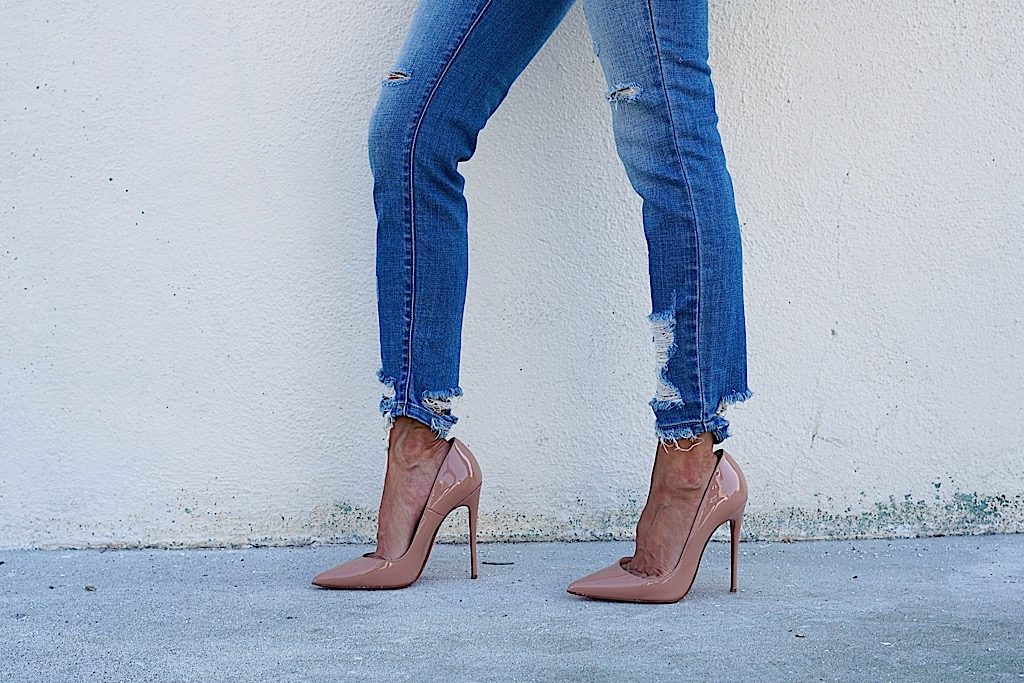 Sweater | Na-KD similar styles here, here, here, here, and here
Jeans | Cello Jeans similar styles here, here, here
Sunglasses | ZeroUV similar styles here and here
Clutch | Luxe B similar styles here, here, here
Shoes | Christian Louboutin similar styles here, here, here, and here

While lace ups and ripped denim will always be a staple in my wardrobe, here are my five favorite trends that I'll also be sporting this fall.
1. Leather – Every season leather jackets come back and I as much as I love the classic black (a must-have in every closet), I am swooning over all the warmer colors from rich browns to yellows.

2. Chokers – Still loving the choker trend, but this fall, step up your game with major statement chokers.

3. Metallics – Bling it on with some hardware on your clothes, shoes, and even in the fabric you choose to wear. These pieces will also work for transitioning from fall to the winter holiday season.

4. Faux Fur – You do not know how much I love fur! It instantly glams up any outfit and can also be dressed down with leggings and some sneakers. Most of these are on major sale right now so get them while they are hot!

5. Velvet – Definitely not your grandma's velvet this season. I love the rich and luxe feel of velvet this fall.

In addition to my favorite trends, other fall styles include plaids, scarf ties, jumpers over turtlenecks, chinoiserie, one shoulders, florals, shearling, capes, and unexpected combos. What fall trends do you plan on incorporating into your closet?