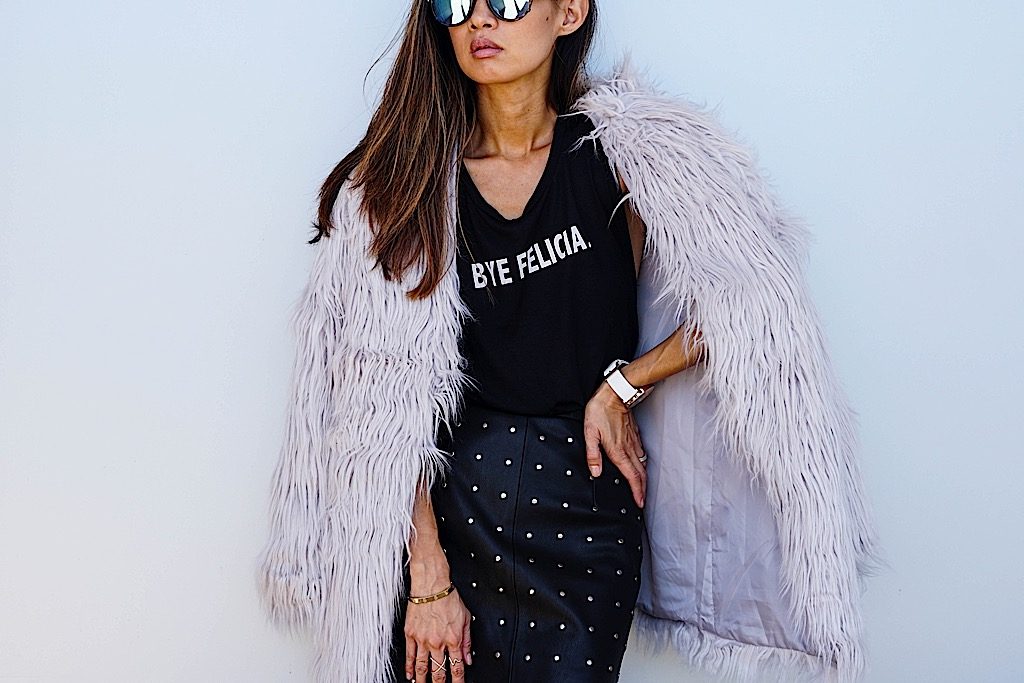 As you know I always like to add one or two statement pieces to my outfit to make them stand out. And what better way to make a statement than with a "statement" tee? I love how graphic tees are used to express our emotions and feelings and wear them on our sleeves (literally). Not only can they be witty and funny, they really make a statement on their own. State of Grace is a brand that I discovered that carries a great selection of tees, tanks, and accessories with fun, urban sayings. One of my favorites is "Bye Felicia."
To be honest, when I first heard this saying, I didn't know what it meant. Thanks to my trusty Urban Dictionary (one I rely on to keep me hip), I found out that it meant. So for those of you who don't know what "Bye Felicia" means, allow me to educate you.
The Urban Dictionary states: When someone says that they're leaving and you could really give two s***s less that they are. Their name then becomes "Felicia", a random b***h that nobody is sad to see go. They're real name becomes irrelevant because nobody cares what it really is. Instead, they now are "Felicia". Bye Felicia" is a memorable quote from the 1995 comedy film Friday which is often used online as a dismissive farewell.
While I am no mean girl (I left that back in high school), I can appreciate the humor in this saying and actually picked this shirt for the muscle tank cut more than anything else. The tank itself is super soft and goes well with just about anything. I like pairing graphic tees with cut off shorts for a more casual look, but I also love mixing styles and pairing a tee with a skirt for a more street chic look. Since the statement "Bye Felicia" is more of a cool girl saying, I decided to go with a leather skirt and faux fur to add to the sass of the tee.
While graphic tees are fantastic to wear to spell out your mood, I also enjoy entertaining sayings on my accessories as well. I found this amusing water bottle from State of Grace which says, ""WATER, because wine isn't acceptable at 9AM." Isn't that the truth?
State of Grace has many clever statement tops and accessories that can be used to display your mood. It is a great place to shop for yourself and for unique gifts. Definitely check them out for your chic and funny friend!
// Key Pieces (scroll below for full outfit details) //
Statement Piece | Graphic Tee
Street Chic Piece | Faux Leather Skirt and Faux Fur Jacket
Style Tip | When in doubt, use a statement tee to make a "statement" in an outfit. Also, white shoes always brings attention to a look.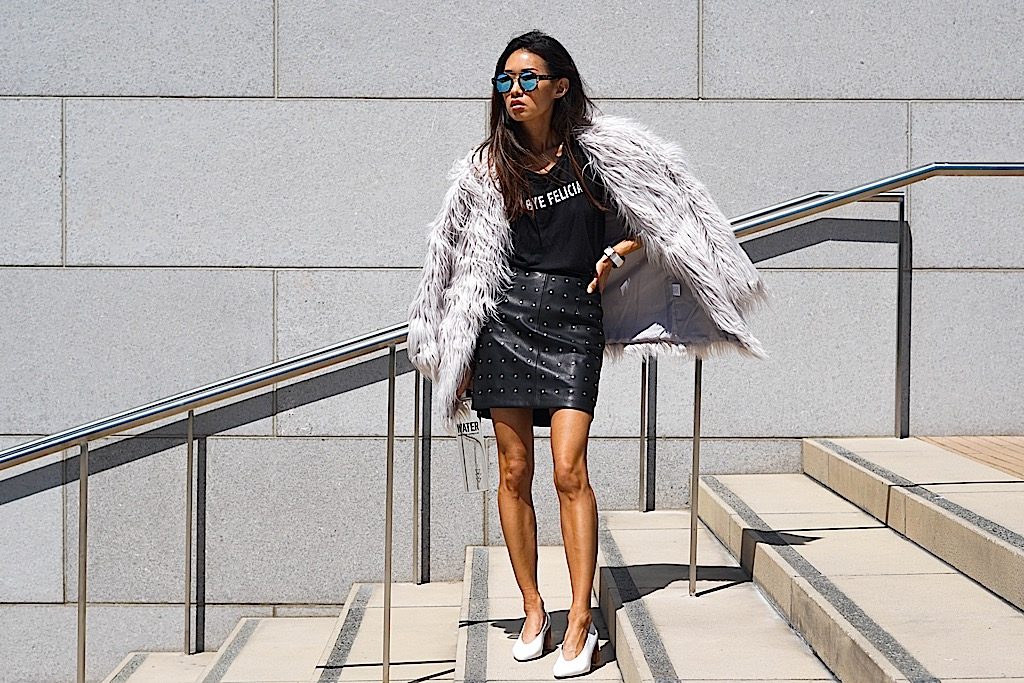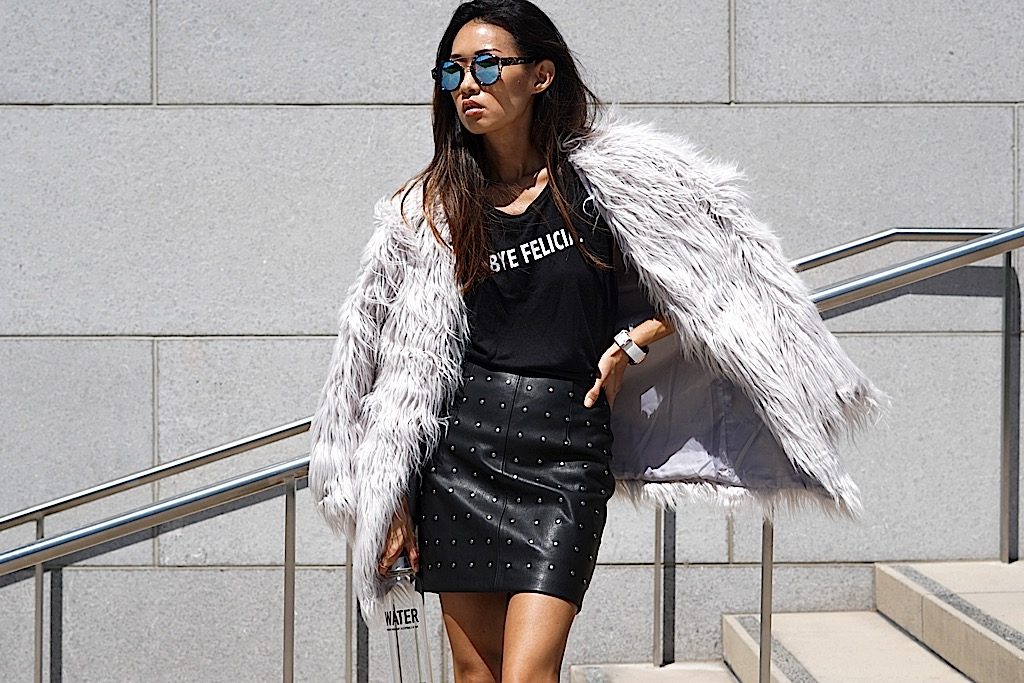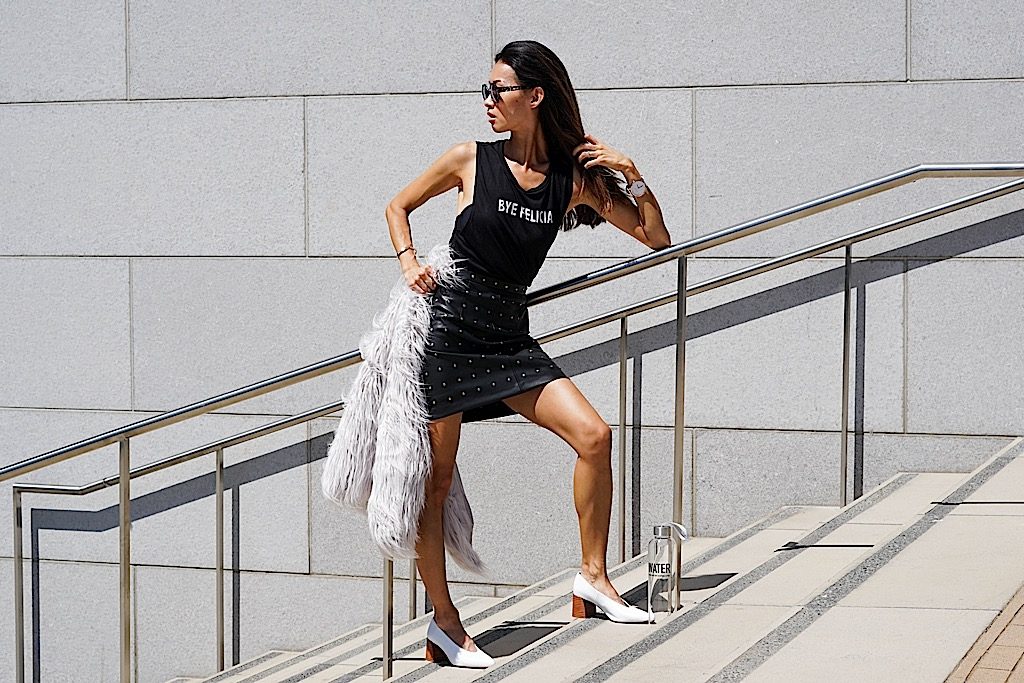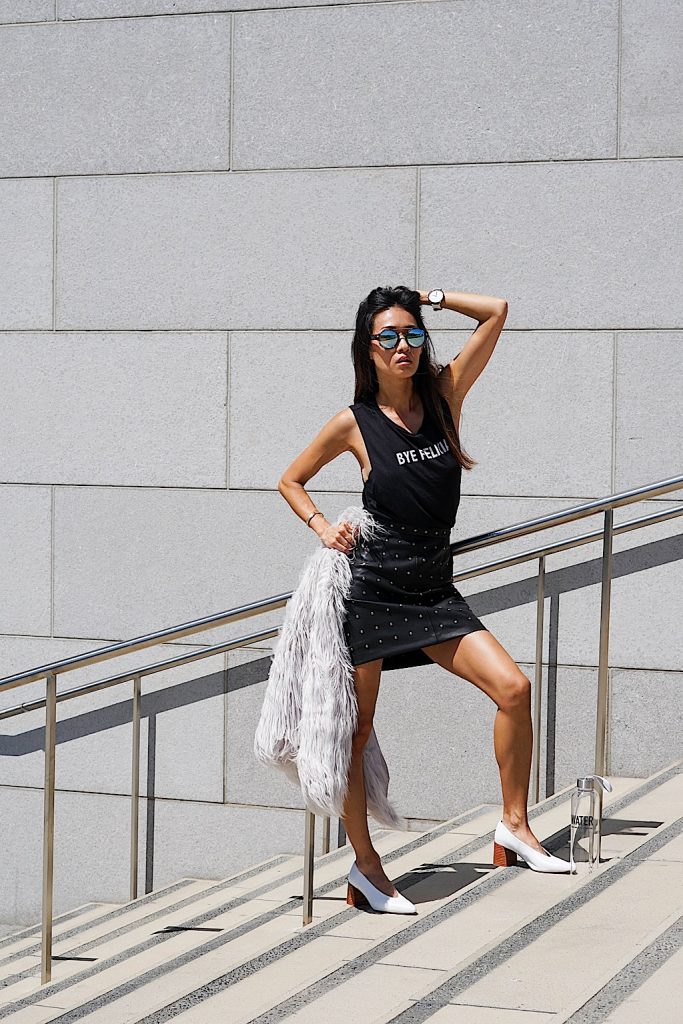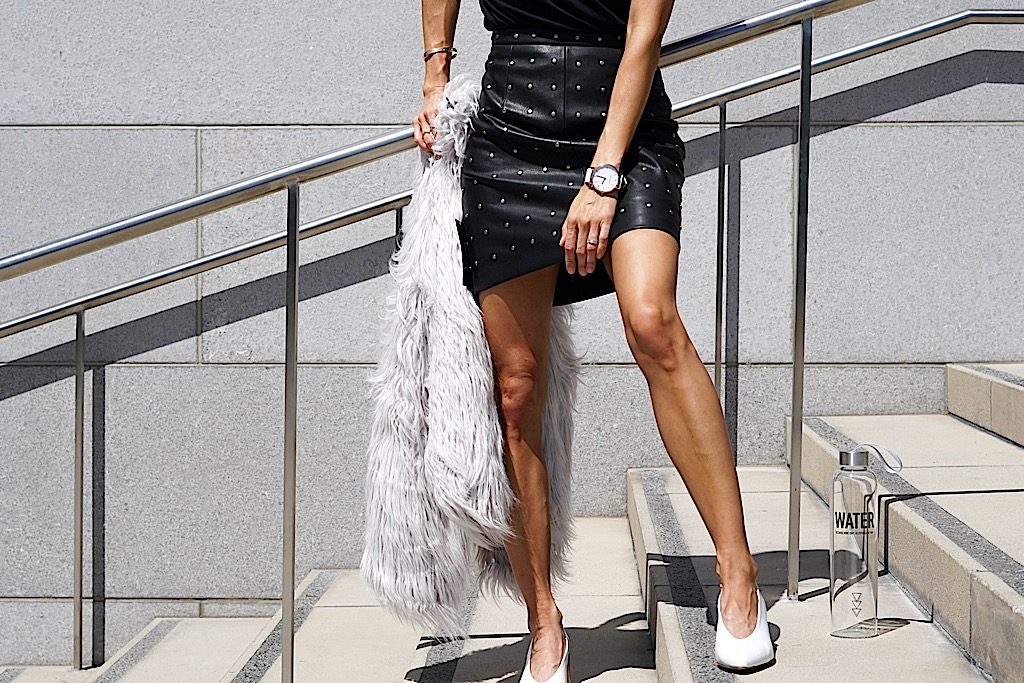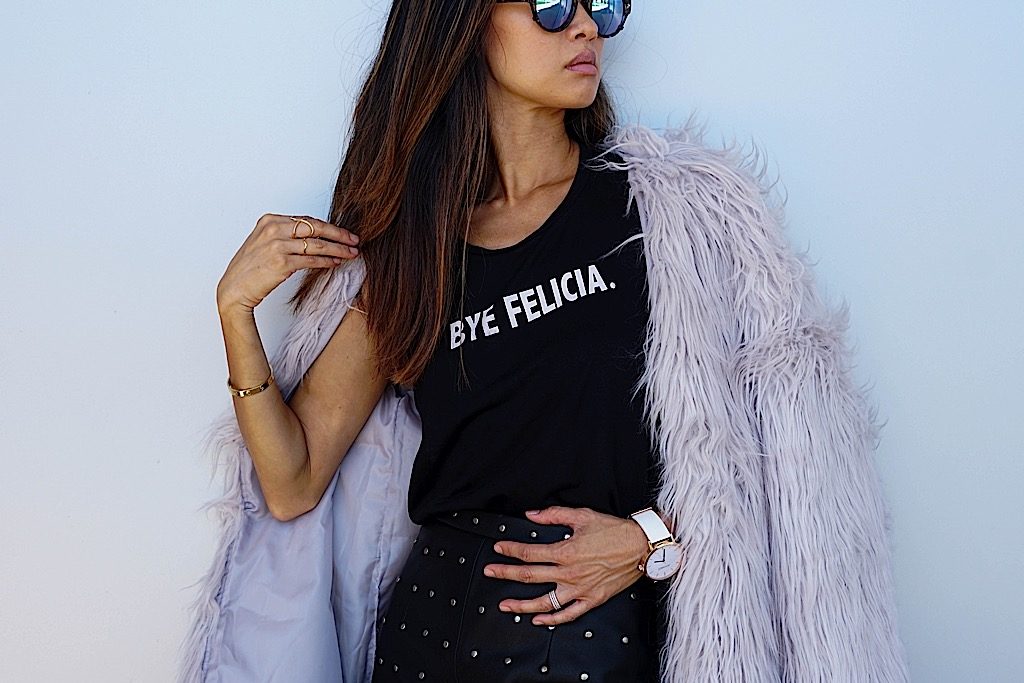 Top | State of Grace similar styles here, here, here, and here
Jacket | Privilege similar styles here, here, here
Skirt | Zara similar styles here, here, here
Watch | Piperwest similar styles here, here, and here
Sunglasses | Quay Australia similar styles here, here, here, and here
Water Bottle | State of Grace similar styles here, here, here, and here
Shoes | Zara similar styles here, here, and here