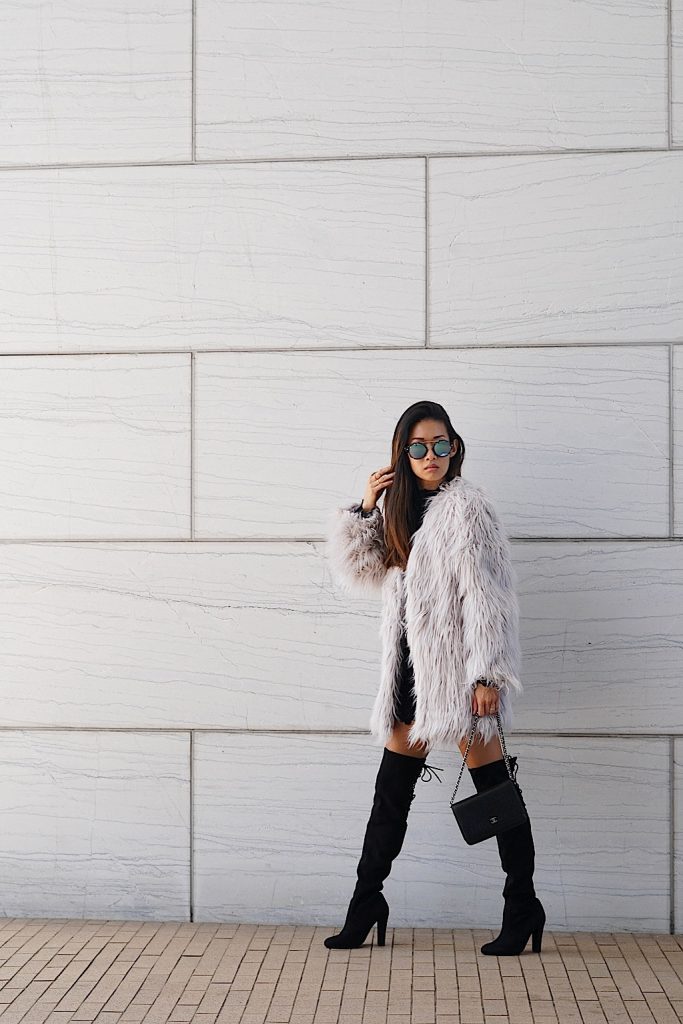 It's no secret I have a major love of fur. Fur just screams glam to me and can instantly dress up an outfit. I have never met a fur that didn't make an impact. And not only does it make an impact, it gets you lots of pats.
Lucky for me I love warm hugs, yes, just like Olaf. I am a total space invader by nature. If you sit next to me, you are more than likely to get an arm squeezed, or a leg slapped, or your hair stroked. I can't help it, my emotions get the best of me and I like to reach out and touch someone.
In all seriousness, fur is popping up in all of the fall trend reports. Faux fur, real fur, any type of fur! I found this great website, Privilege Clothing, that carries all the brands I love like One Teaspoon, Piperwest, AG Jeans, State of Grace, BB Dakota, and so much more. Check out this exact faux fur jacket and many other furs on this website.
If you don't already have a fur jacket, now is the time to invest in one now. Trust me, fur is one trend that will continue to come back every fall and winter season. And the next time you see me wear a fur jacket like this, please come by and touch me. Admire the fur, pet it, caress it, and snuggle your face in it.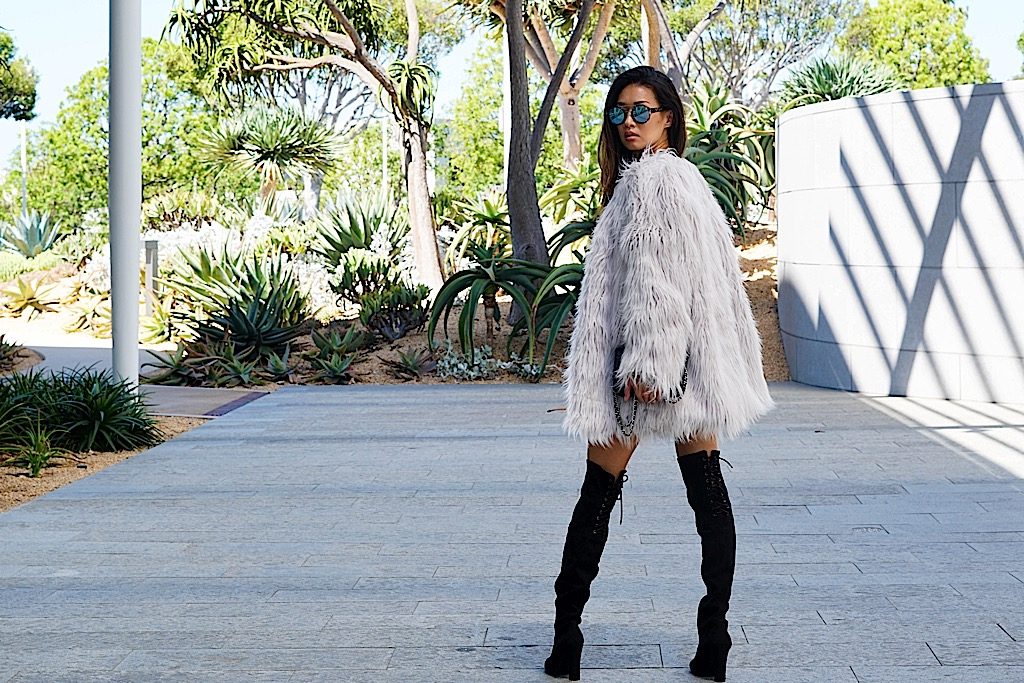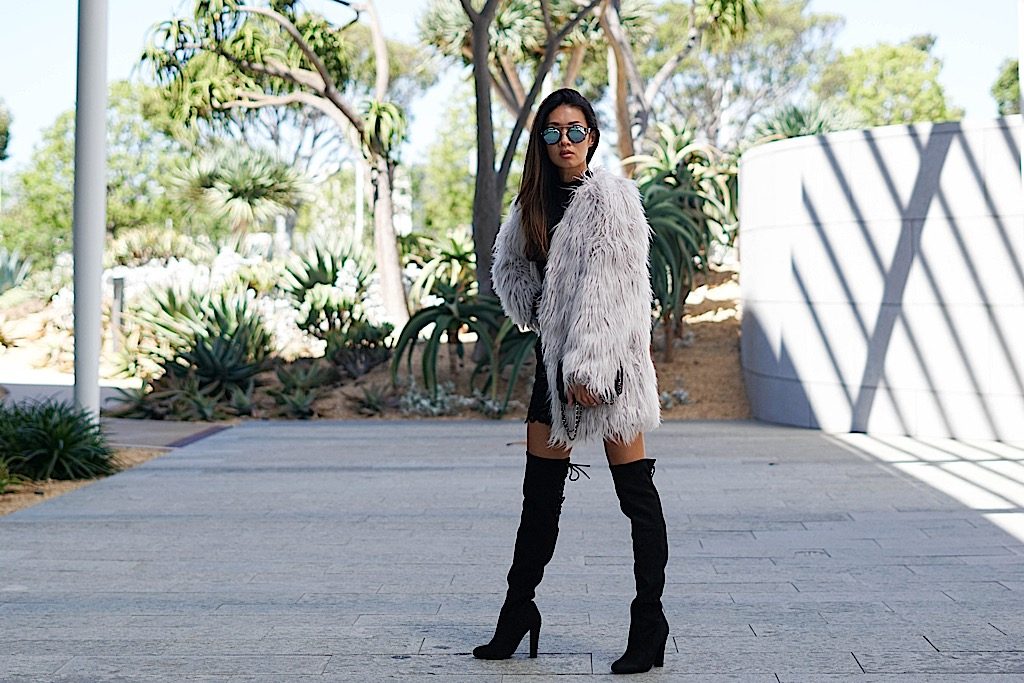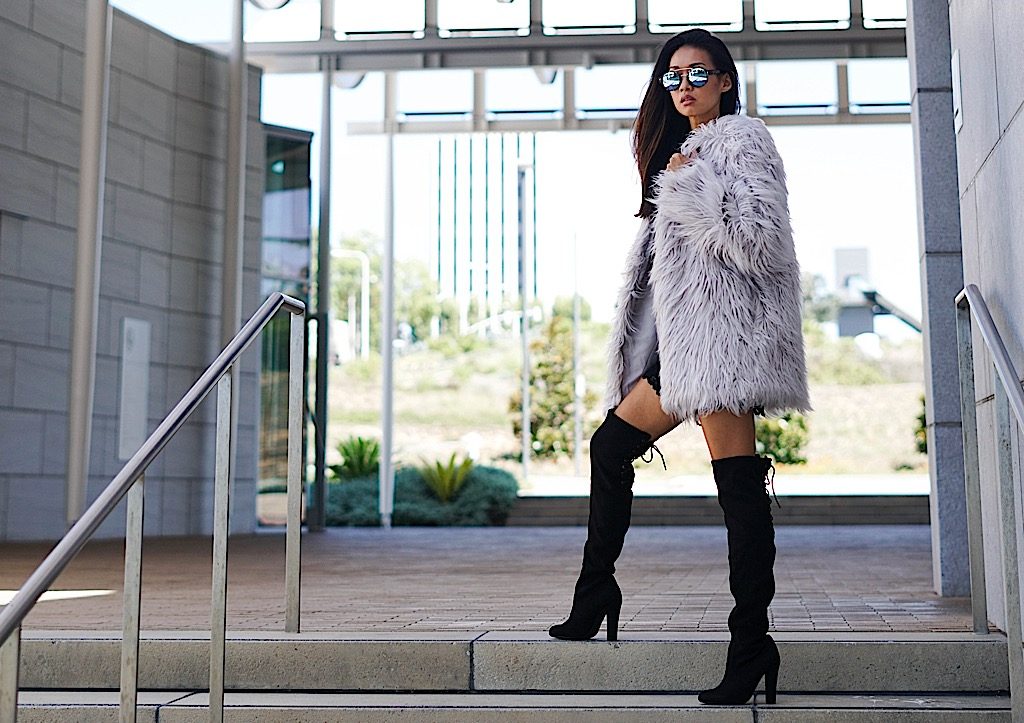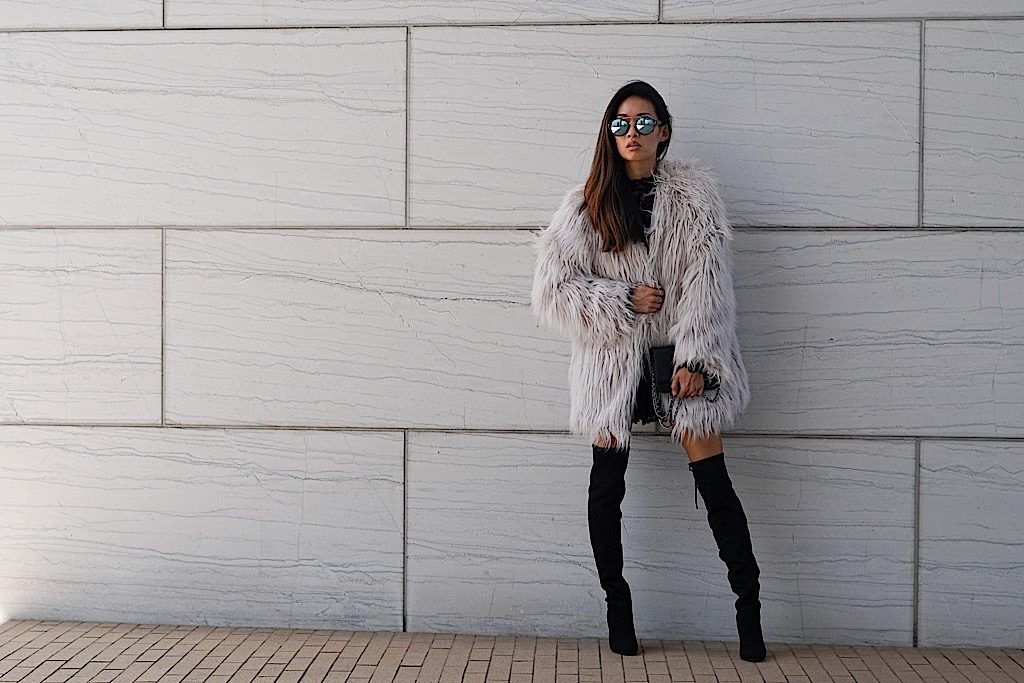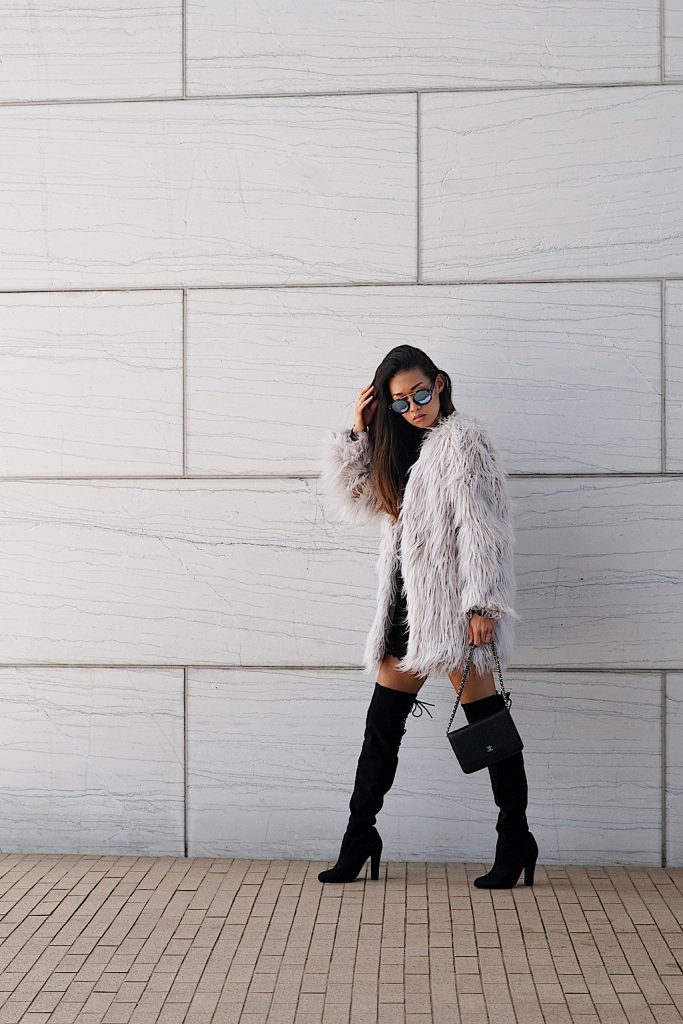 Jacket | Privilege similar style here (on sale) and here
Boots | Steve Madden similar styles here, here, here, and here
Sunnies | Quay Australia similar styles here, and here
Bag | Chanel WOC similar styles here, here, and here