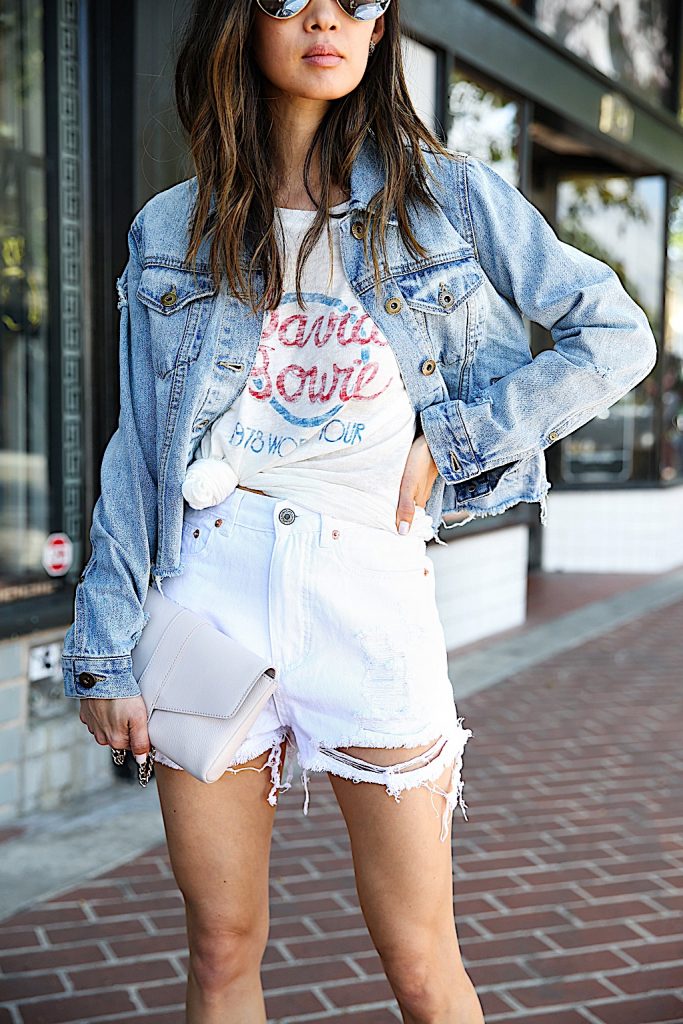 David Bowie was an incredible music legend. He also had some great quotes. One of my favorites from him is "You can neither win nor lose if you don't run the race."

Think about this for a second. How can we ever achieve our goals if we don't take the first step? Fear itself stops us from pursuing things even before we start. It is human nature to allow fear and what-ifs cloud our judgement and keep us from achieving our goals. It's self-sabotage. Before we even begin working towards our dream, we have doubts that could keep us from trying new adventures or doing what we love. I remember when I first thought about blogging. I used every reason in the book not to start – the time commitment, the uphill climb to grow followers, the competition against seasoned and emerging bloggers. How could I possibly start my goal when it looked like there was so much stacked against me?
/ WHAT FEAR LOOKS LIKE /
Fear is awful. It will always get in the way and prevent us from success. Do you know what it looks like? It's sneaky and comes up in a few different ways…
1. Excuses – There are plenty of excuses to be made. We've all heard them: timing is wrong, I'm too old, it'll take too long, it's too much work, there's others who could do it better, I don't have time, etc. It's easy for your mind to play tricks on keep you in your comfort zone and routine. Get rid of these thoughts because if you allow yourself to believe in them you will never see your dreams come true.
2. Failure – We are all afraid to fail. But change your perspective on failure. It is actually a gift, a lesson to be learned, a necessary step to achieving success. If you keep working towards your goals you will see progress.
3. Perfection – There is something to be said for wanting everything to be perfect, but sometimes waiting for everything to fall into place or be absolutely perfect will stop you from reaching even the first step.
4. Impatience – Don't be impatient to quickly reach your end goal because this can keep you dejected and unmotivated if you don't get there soon enough. If you work hard and enjoy the process you will eventually reach your goal.
5. Consistency -If you don't work towards your goal a little every day, you won't see progress nor success.
/ HOW TO OVERCOME FEAR /
Now that you know what types of "fears" can prevent you from achieving your goals, how can you overcome those hindrances?
1. Root cause – Identify your main fear. If you realize what setting you back, you can acknowledge it and overcome it.
2. Regret – The only thing worse than fear is having regret. You never want to say to yourself, "What if I had done this…"
3. Move Forward – Take action and don't let minor setbacks get in the way. Deal with the disappointment but don't wallow in it. Move forward.
4. Trust – Trust in yourself. There is a reason you wanted to do this in the first place. Go with it.
5. Expectations – Don't have false expectations. Of course your journey will have uphill climbs, valleys, rain, but also sunshine. Setting expectations will let you achieve your goals confidently.
Whatever your goal may be whether it is to lose weight, get a promotion, to quit your current job, to start a company, etc. go and run the race, see where it takes you. Of course when I started blogging I was scared. I didn't know what I was doing and I didn't have anyone to show me the ropes. A year and a half later I look at how far I've come, how many relationships I've made, and how much I've learned in the process and I can't imagine my life if I never took that first step. Cast your fears and doubts aside and walk up to that starting line. Chances are that once you start running the race you will be a lot closer to your goal than if you never started trying to begin with.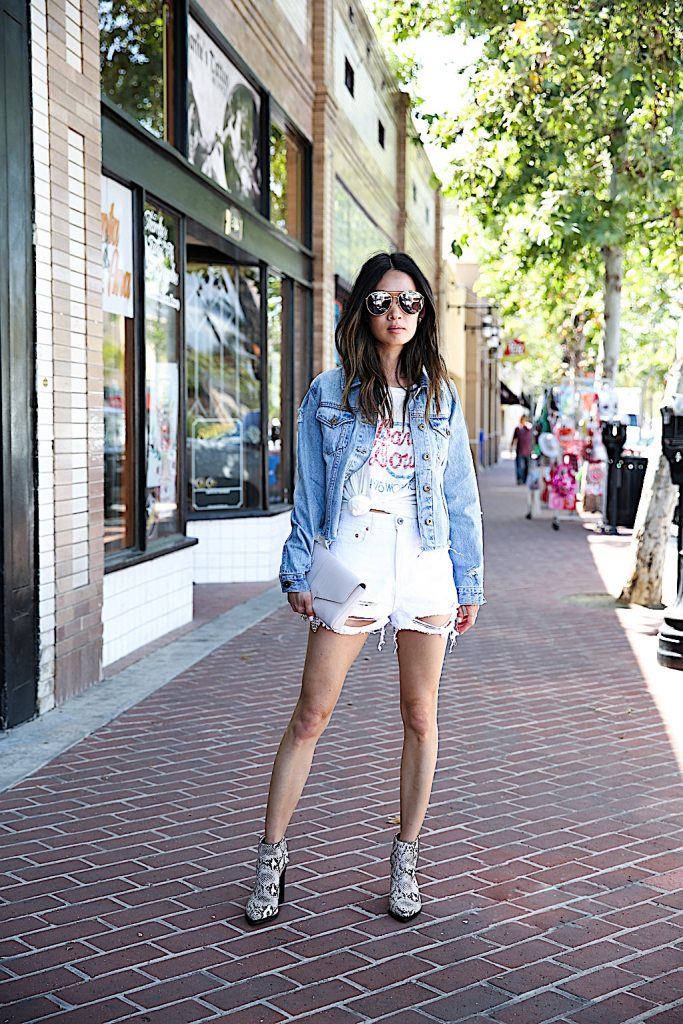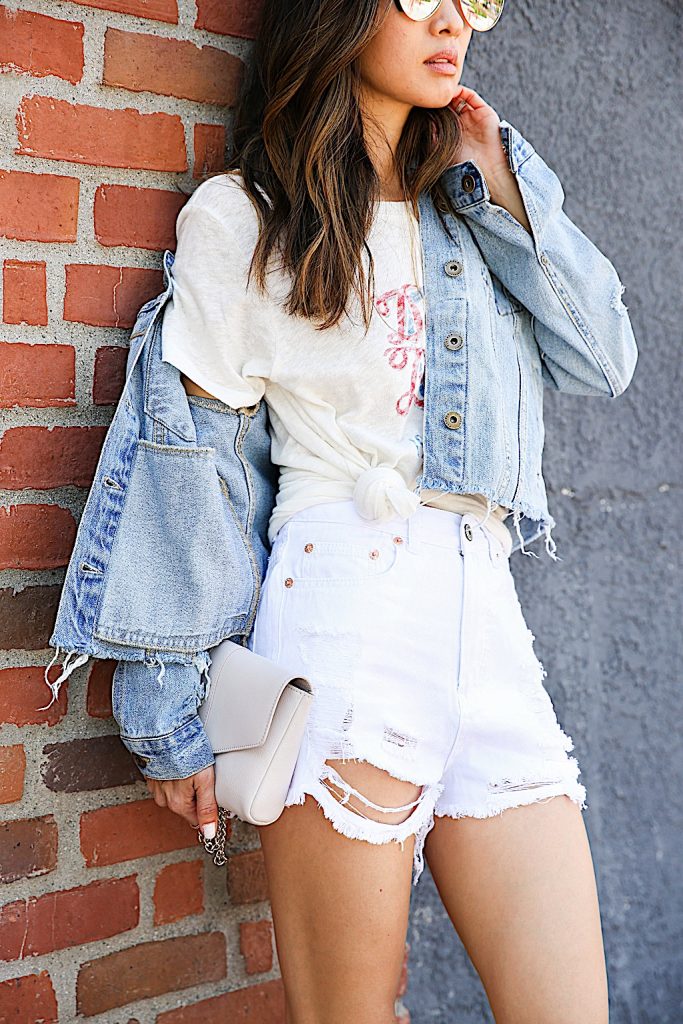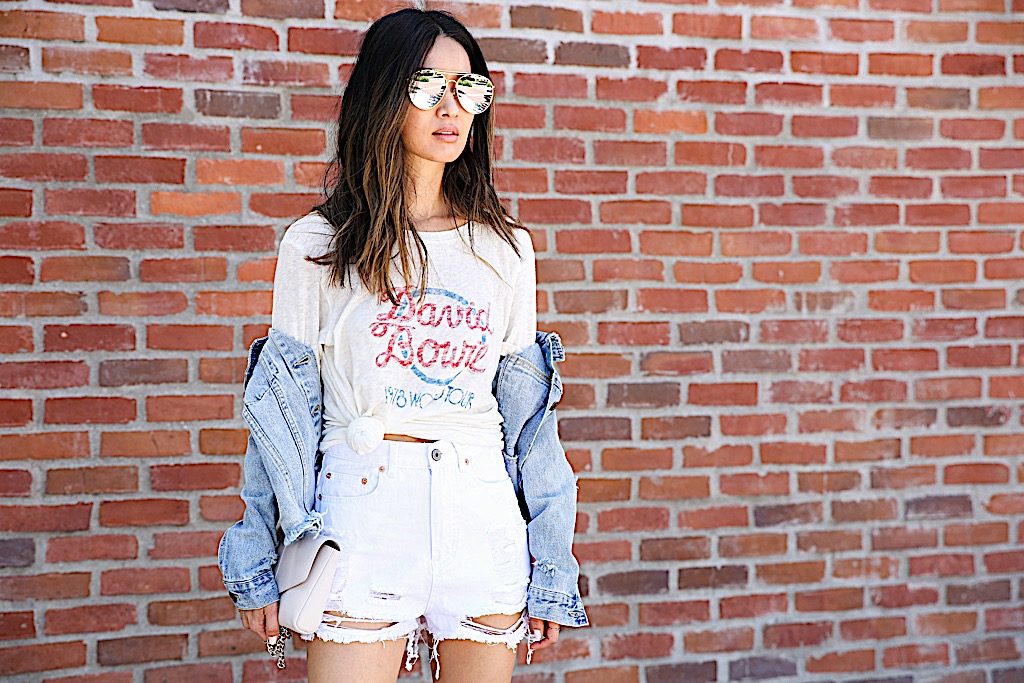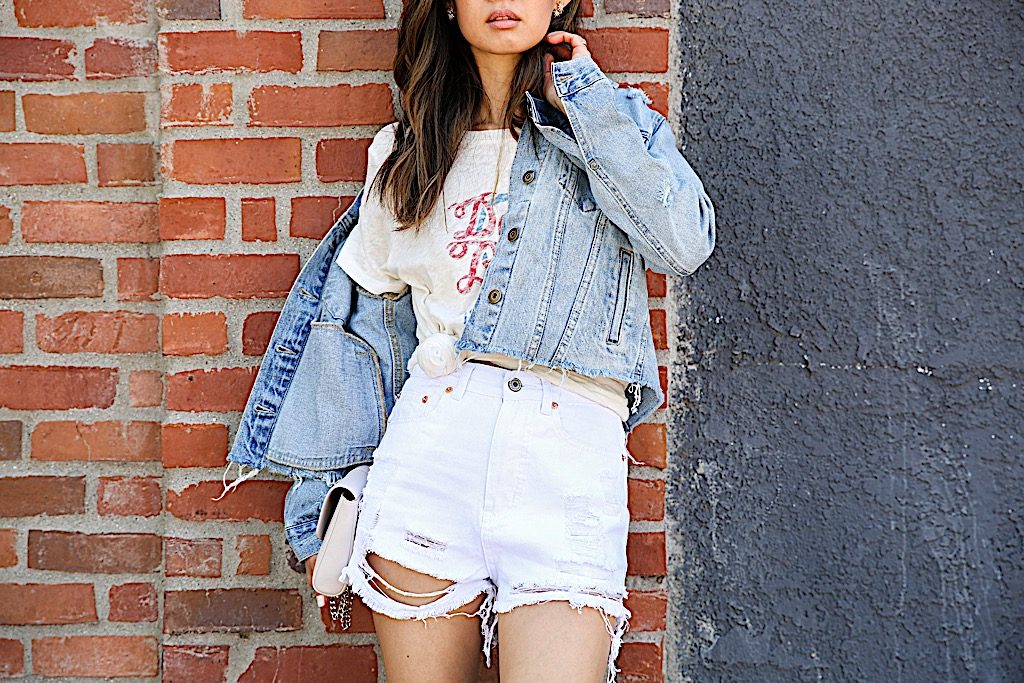 Outfit details from Lulu's provided below.
Tee | Lulu's similar styles here and here
Denim Jacket | Lulu's similar styles here and here
Shorts | Lulu's similar styles here and here
Boots | Lulu's
Sunglasses | Gentle Monster similar styles here and here
Bag | Mobovida (new product launching soon)