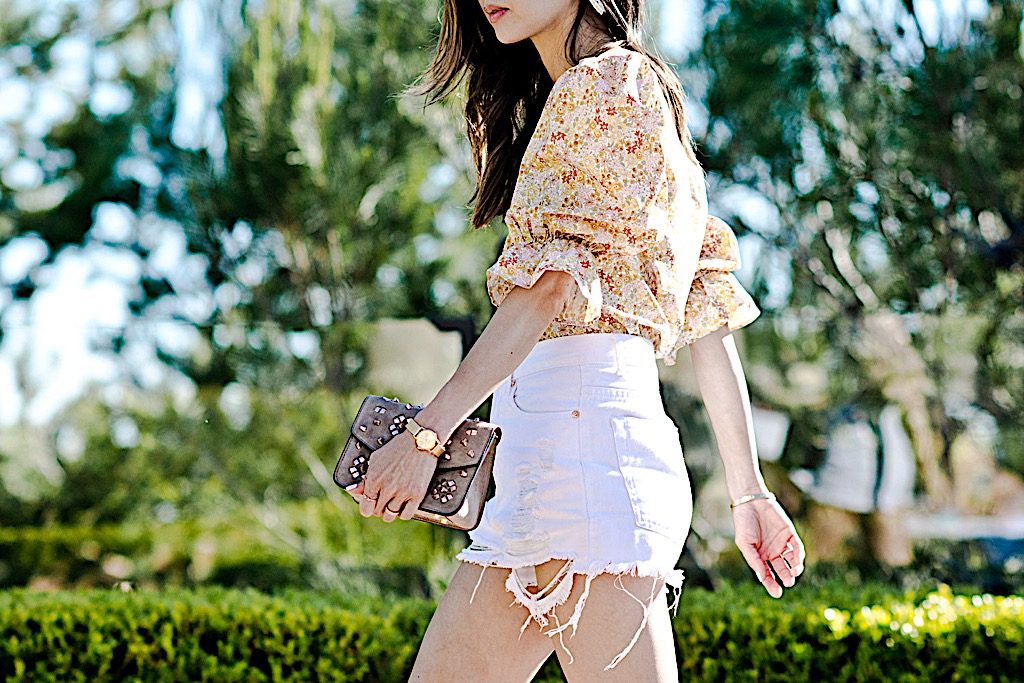 As many of you know, I don't do florals. Have you ever seen florals on my feed? Okay, maybe once or twice. But never more than that. Until now…lately I've been giving florals another look and I blame summer for this transition.
Summer evokes bright and light colors, flowy dresses, lightweight pieces, and florals. When I saw this top from Petersyn on Shopbop, I knew I would love it. Not so much for the floral print (that was an added bonus), but for the exaggerated, puffed shoulders and ruffle trim on the sleeves. I knew it was a statement top that would give my petite frame a little more boss-like stance.
One way I styled this top was with my classic, high waisted Levi's 501 jeans. I have been wearing these jeans non-stop since I got them. They are my first pair of Levi's and I don't know how I lived without them all this time. This look is perfect for daytime keeping it casual but chic.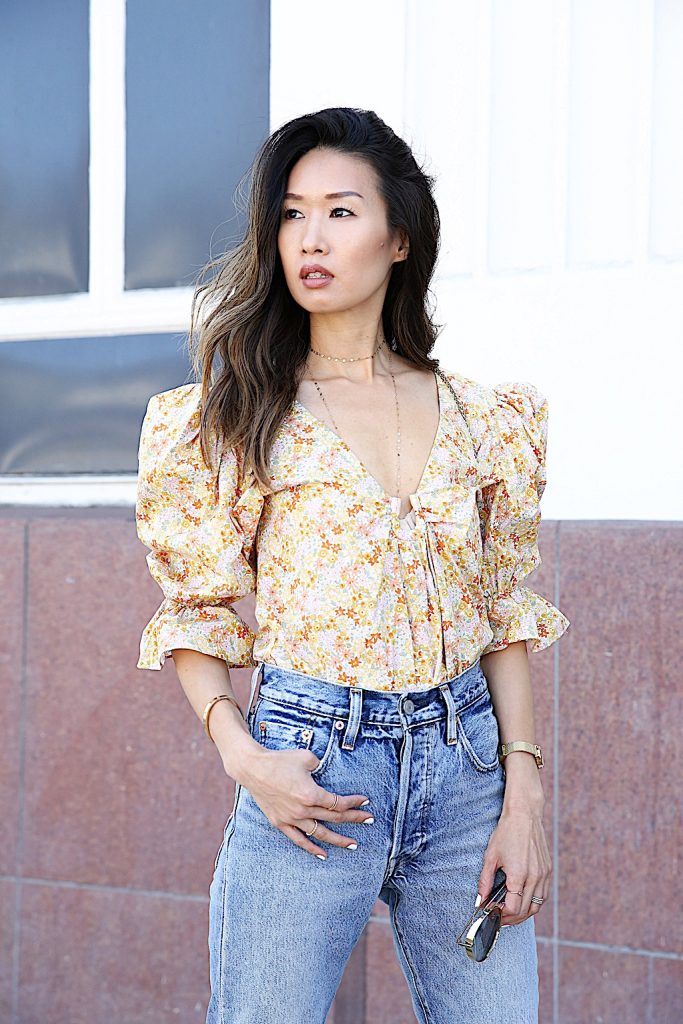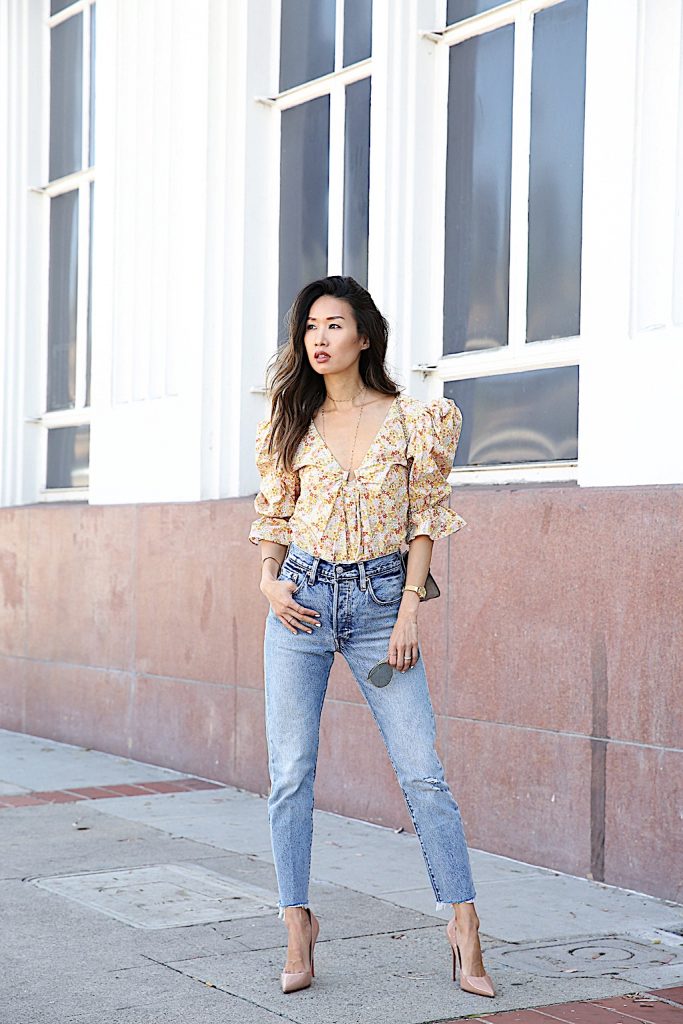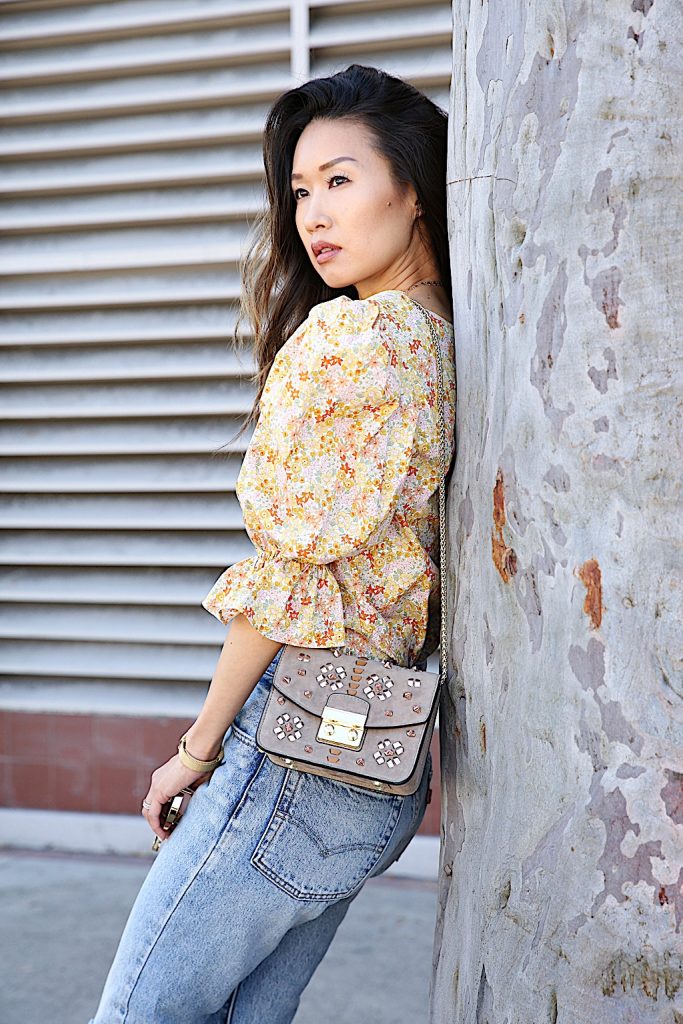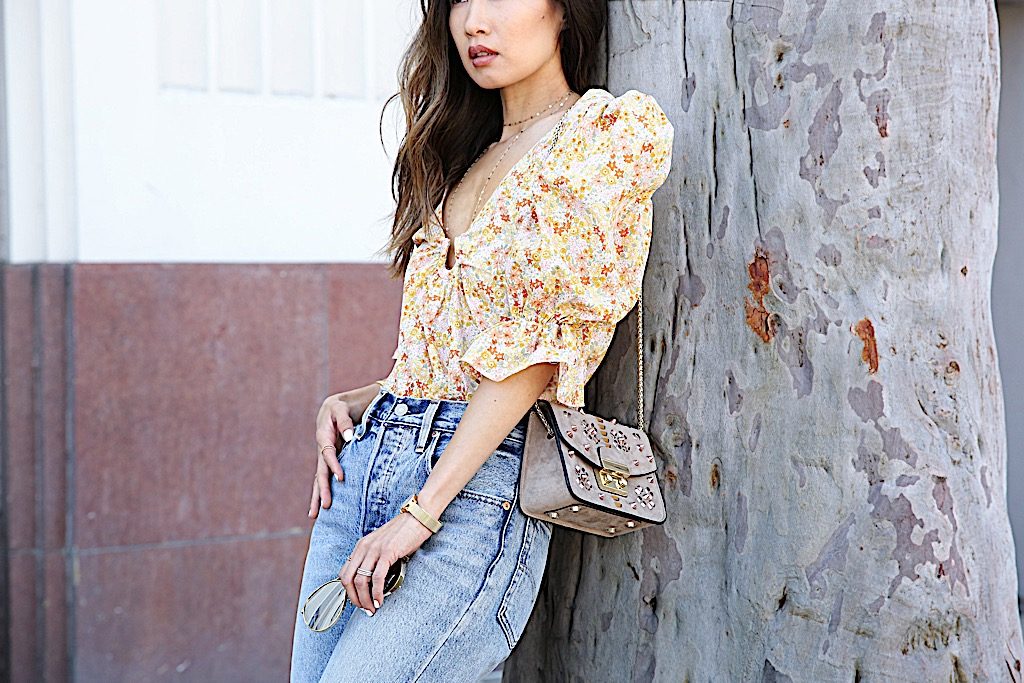 / Outfit 1 /
Top | Petersyn
Jeans | Levi's
Watch | Cluse
Necklace | Miranda Fry Jewelry
Sunglasses | Gentle Monster
Bag | Lola Cruz
Shoes | Christian Louboutin
To take this blouse down a notch, I wore it with some white denim cut-offs and my favorite white mules. Nothing screams summer than a pair of cut-offs and some fun sunglasses.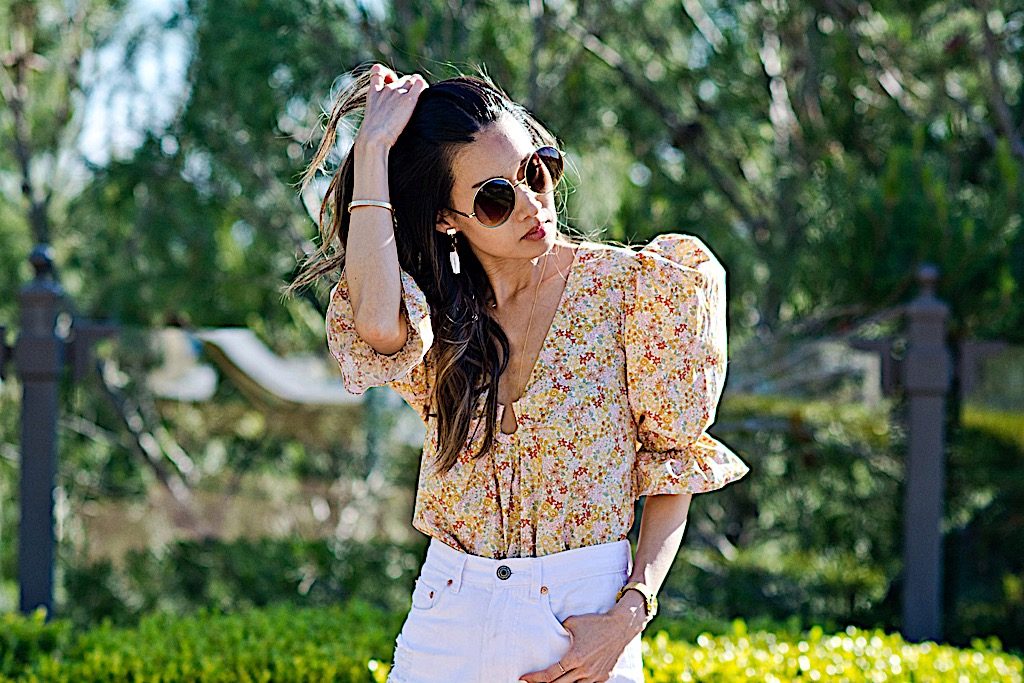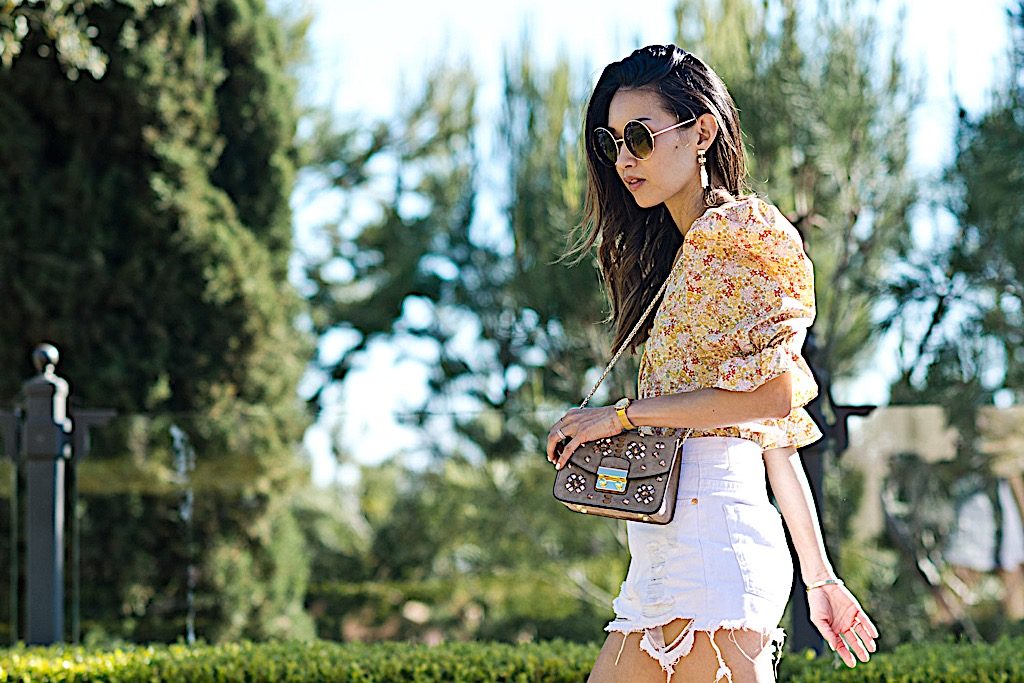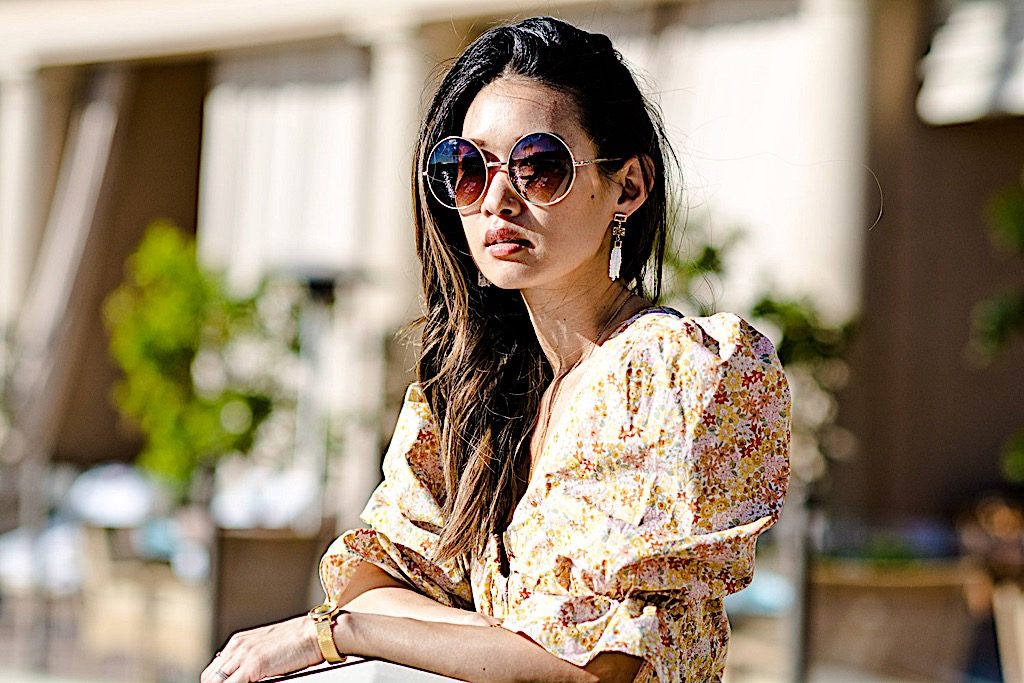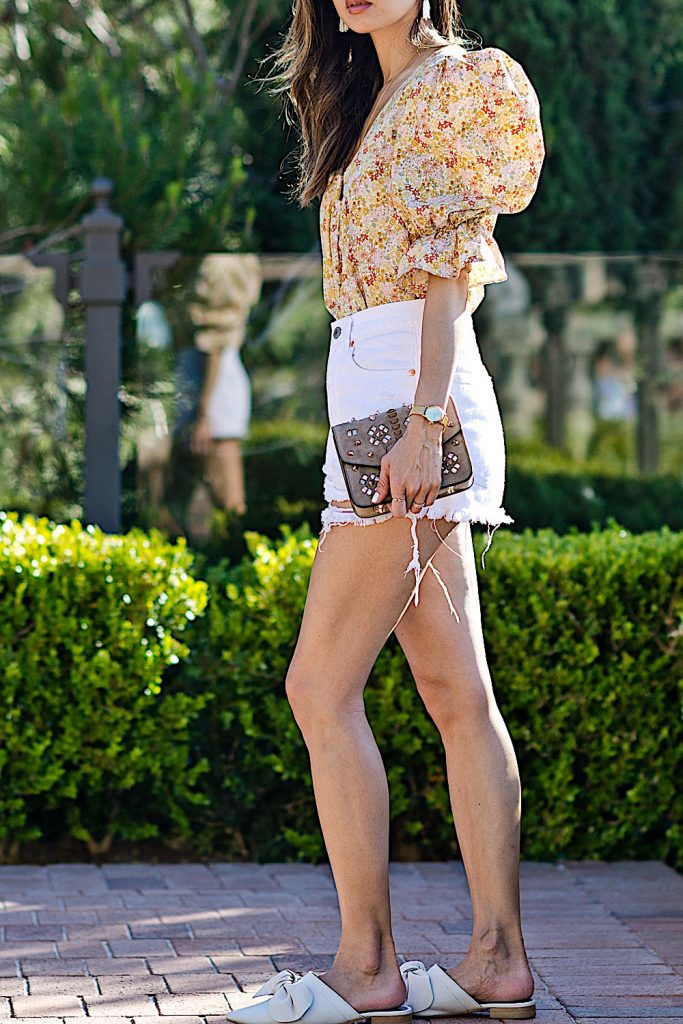 / Outfit 2 /
Top | Petersyn
Shorts | Lulu's
Watch | Cluse
Earrings | Bauble Bar
Sunglasses | Zero UV
Necklace | Gorjana
Bag | Lola Cruz
Shoes | Topshop
* Photos by Lisa Chen *
Not only did this floral blouse make my wardrobe a little less basic, it taught me a very important lesson. That you can't confine your style into this or that but rather be open to possibilities. You never know what you may like or what you can pull off unless you give it a try.
That being said, I won't wear just any and all floral prints. Below are some of my favorite florals to rock.

Save