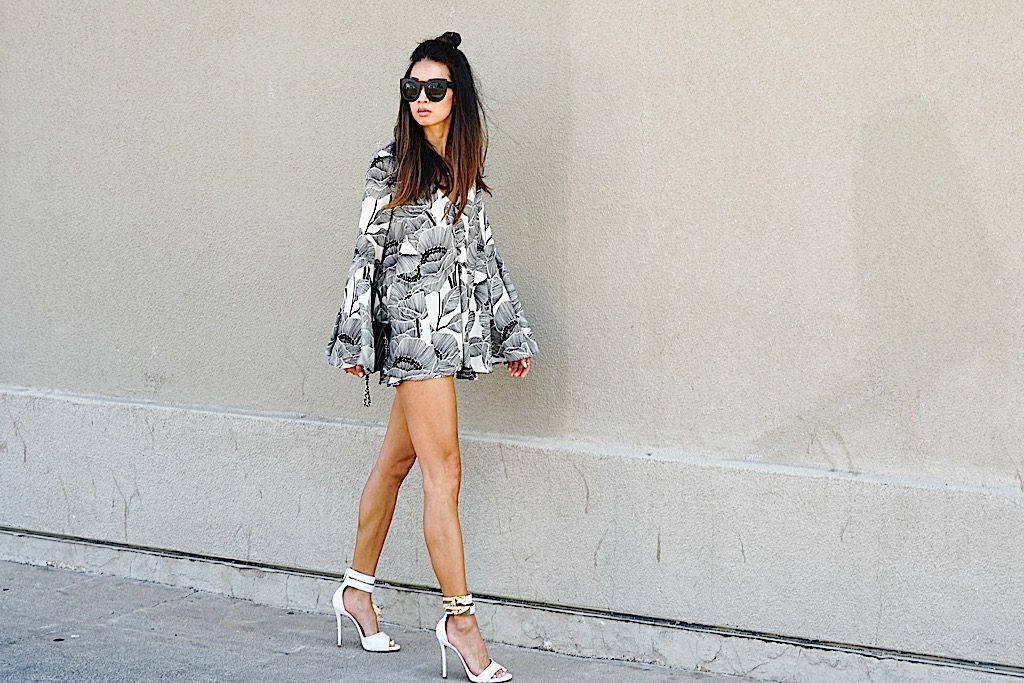 Refueling. A necessary evil, but something we don't have time for.
We all know that feeling. When our phone battery is at 3% and we need to charge it but can't bear to be away from the phone. Or when you see the fuel light come on in the car yet you can't spare ten minutes to go fill up gas because you are too busy. So then what ends up happening? You start to run on empty and fall too far behind. Taking the time to recharge or refuel will keep you motivated and keep you going in the long run.
With so many things going on in our lives from work, kids, activities, errands, family obligations, blogging, whatever it may be, we all need to pause, take a moment, and refuel from time to time. Not only is it beneficial to our health, but I truly believe it allows us to refocus and become even better than we were before.
These are some of the ways I refuel when I feel burnt out or lose motivation.
1. Refocus – Try to remember why you started in the first place. Remembering the reasons why you started takes you back to what made it fun or exciting to begin with.
2. Pros and Cons – Write down the pros and cons of what you are doing or trying to achieve. While I am not an advocate for quitting, sometimes if the cons severely outweigh the pros, it may be a good sign to move on. Basically do what makes you happy.
3. Remember successes – It's easy to focus on the losses or the obstacles, but you have to also celebrate the successes (big or small). Look back only to see where you were when you started and appreciate how far you've come.
4. Goal setting – Whether you like to set unattainable goals or small goals, set some type of goals so you know where to aim. I personally like to set achievable goals for the short term and larger goals for the long term. With every goal you reach or milestone you come close to, celebrate!
5. Talk about it – Chances are if you are going through a rut, someone else is also going through it or has been there. Misery loves company, right? Talk about it and see how someone else got through it. Sometimes just venting out loud makes you feel that much better.
6. Baby steps towards large goals – It's hard to go from 0 to 100 in a matter or weeks or even months. When you set your goals, take baby steps to get there. The saying "Rome wasn't built in a day" has been overly used for a reason – it's true!
7. Don't compare – Don't look at other people's successes (or what you only see on social media) and be envious. They all started at the beginning and had the same behind the scenes challenges you are going through. They got to where they are and so will you, just be patient and keep focused on your own achievements and not anyone else's.
8. Don't fear failure and move on – We will all hit some sort of failure at some point. Who cares? There is way more to be learned from failing than from winning. Learn the lesson and move on. Mistakes are meant to help us grow and not break us down.
9. Put your thinking cap on – Go to your "thinking spot." For me I do my best thinking in the shower or when I am going for a run. When you are in your "thinking" mode let your mind be free and you will see that it will automatically brainstorm your next steps or goals for you.
10. Have fun – Don't take everything too seriously and enjoy the ride.
The next time you think your motivation tank is running low, take a few minutes, take a day, or even a weekend and refuel. Small bouts of recharging can go a long way. Let the tips above refuel your inner drive so you can go out and be your amazing self!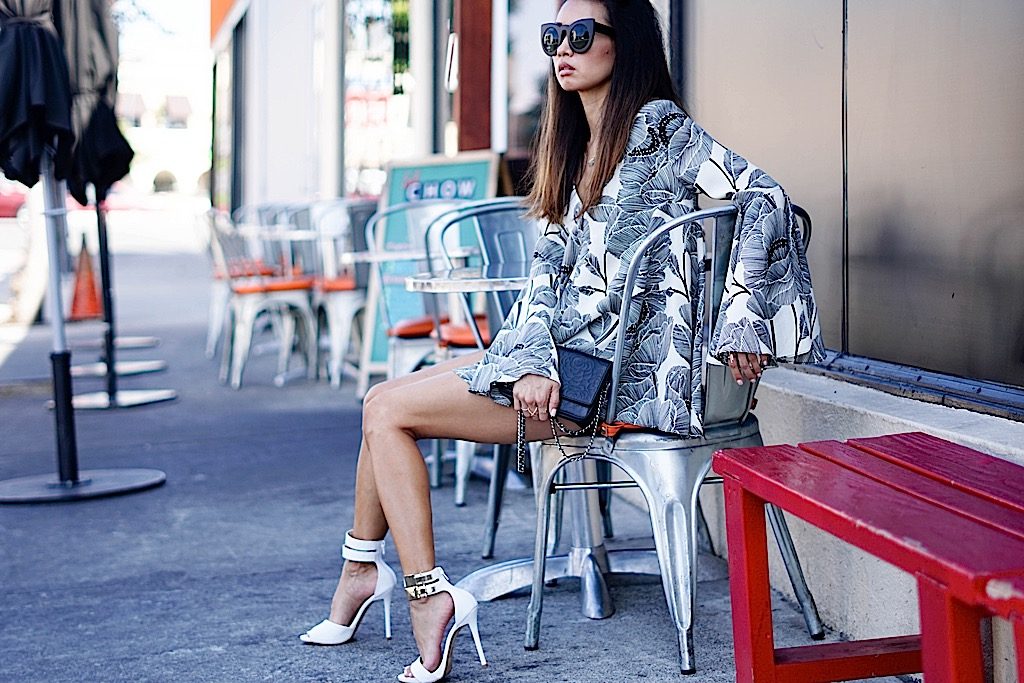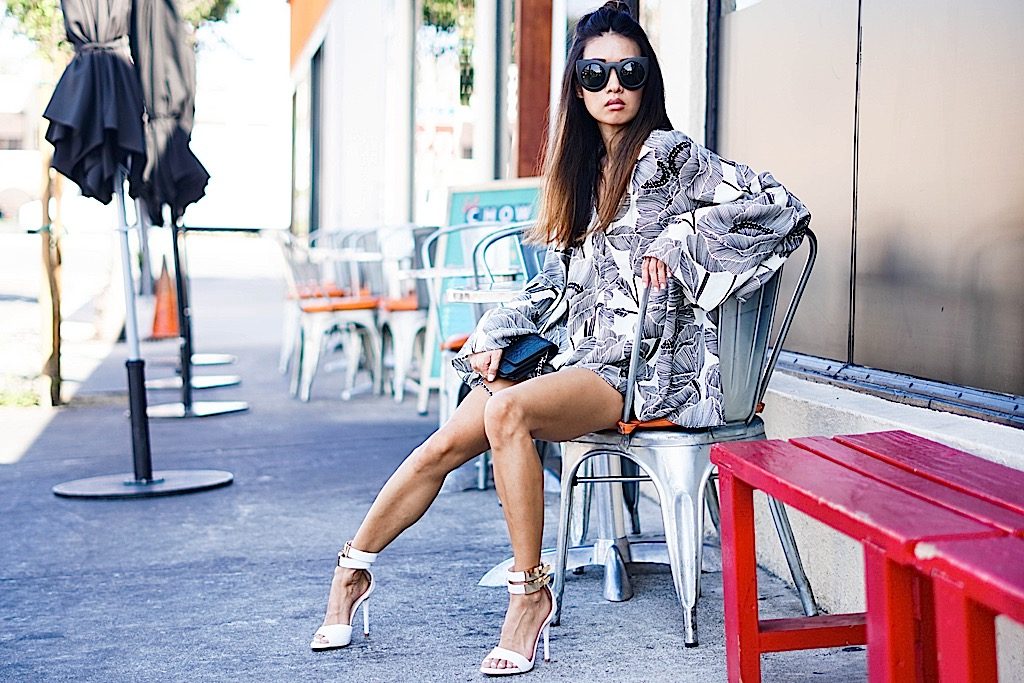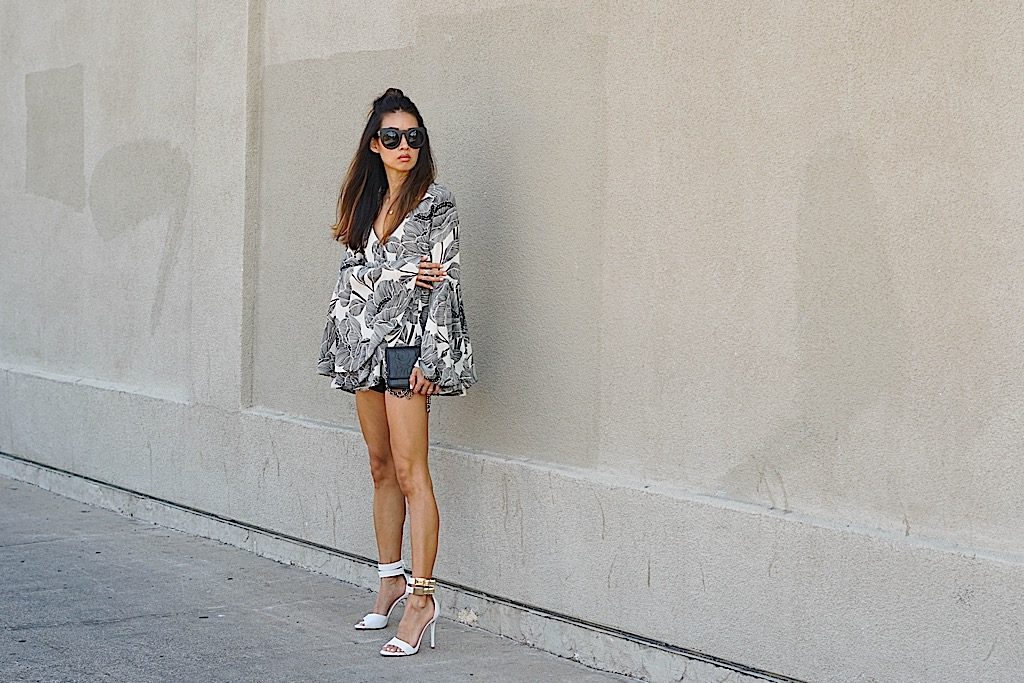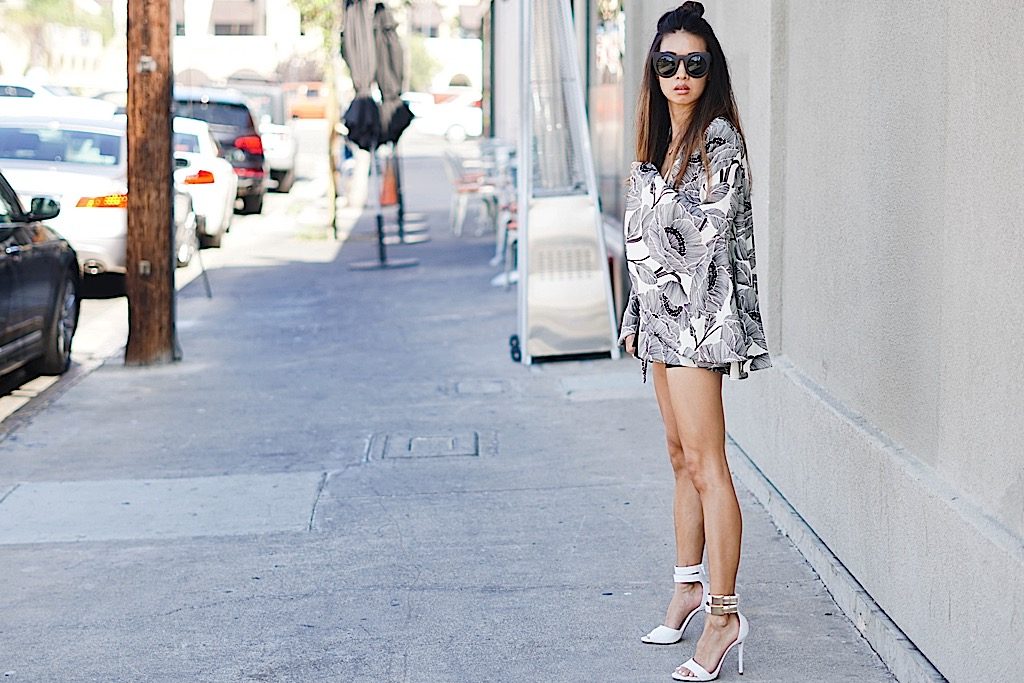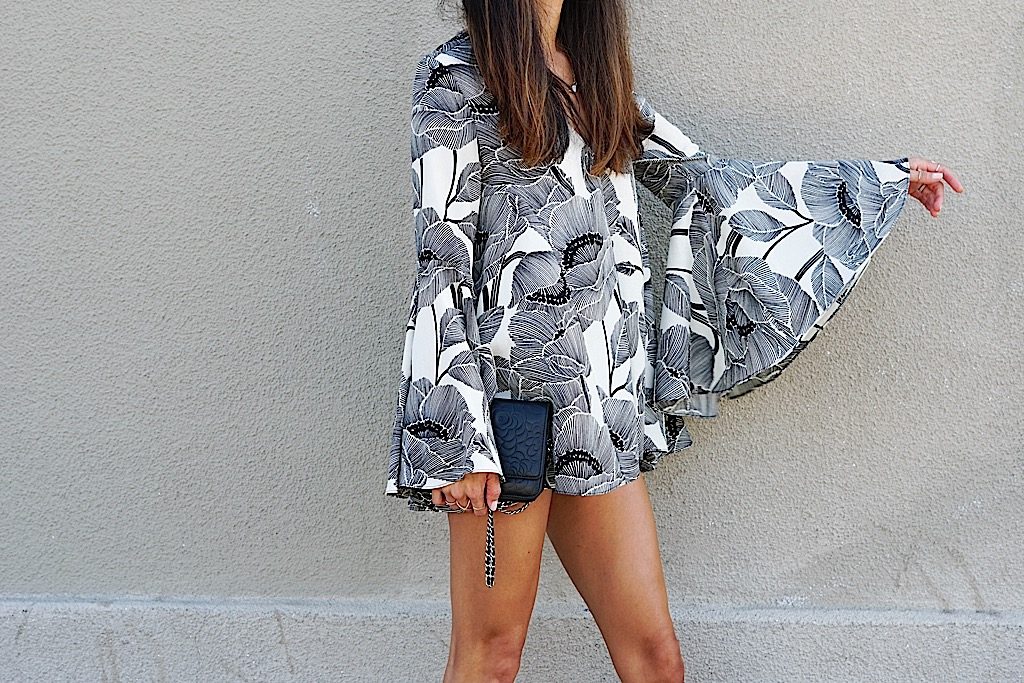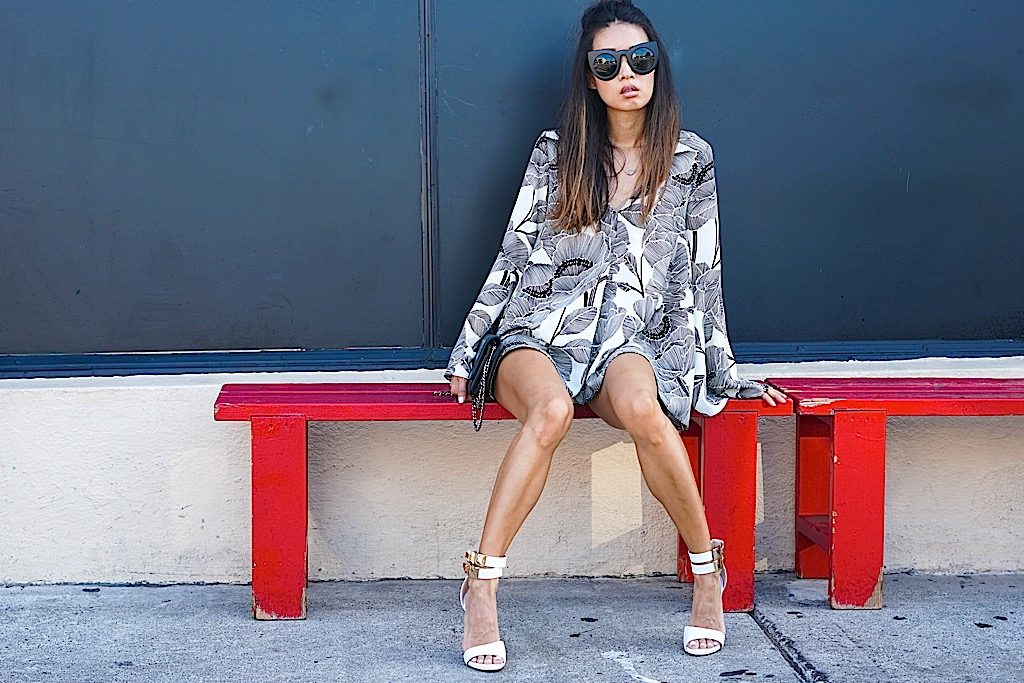 Top | Elliatt (sold out) linked some of my favorite bell sleeved tops here, here, here, and here
Shorts | Artizia (sold out) similar styles here, here, and here
Sunglasses | ZeroUV similar styles here, here, here, and here
Shoes | Roberto Durville similar styles here, here, here, and here
Bag | Chanel WOC similar styles here, here, and here