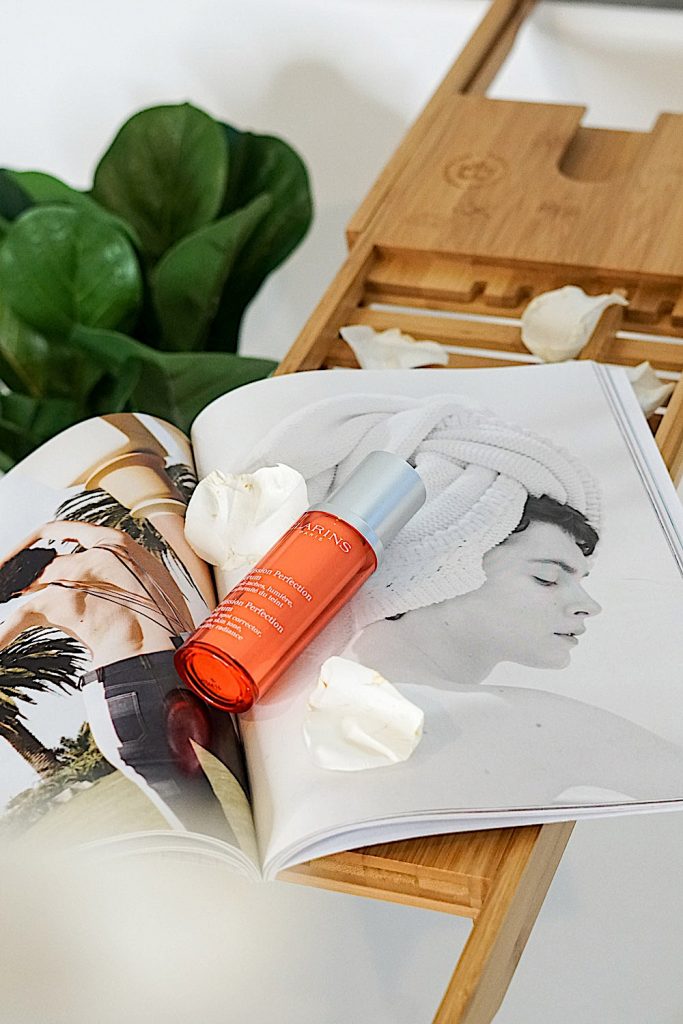 As you all know, I am obsessed with skincare. While I maintain a pretty strong skincare routine, I struggled to find the right serum to target the melasma and dark spots I have on the upper cheeks and sides of my face (where the sun hits me the most). It has honestly been years of searching to find the ideal serum to minimize my dark spots and even out my overall skin tone. After hearing rave reviews about Clarins' skincare products, I decided to take their online skincare quiz to see which serum was the best match for my needs.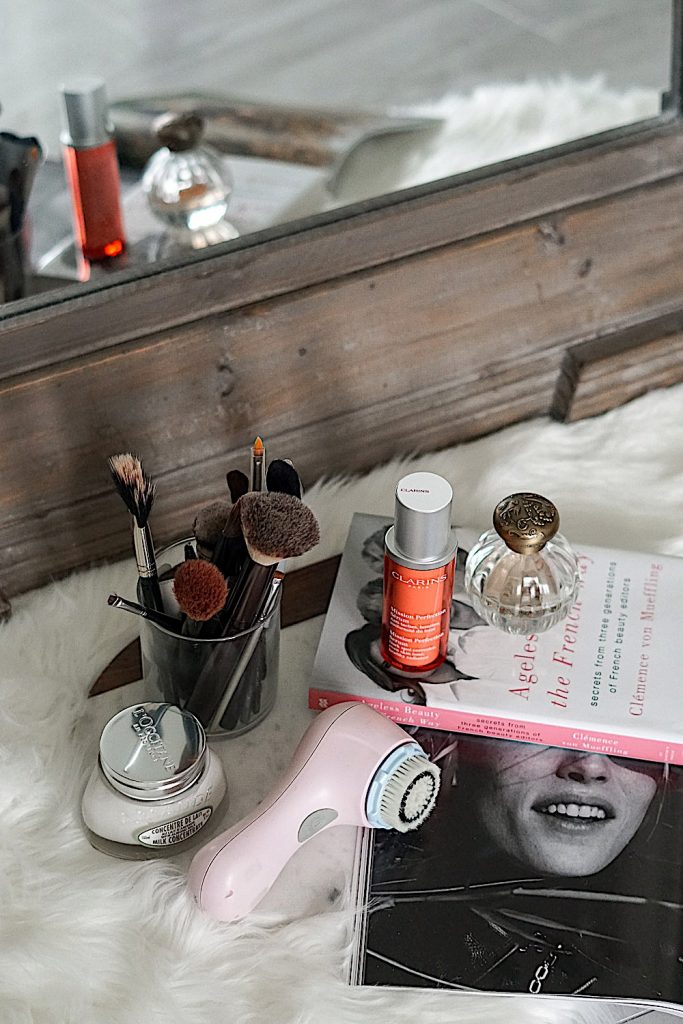 Since my biggest concerns are sunspots and dark shadows, the quiz results showed that the Mission Perfection Serum was the answer to target those stubborn spots. Powered by powerful ingredients of Acerola extract, a wild cherry extract rich in Vitamin C, Gingko Biloba which boosts microcirculation for complexion, and tamarind fruit acids to gently exfoliate dead skin cells, this serum has all the ingredients to treat spots and promote an even, radiant complexion.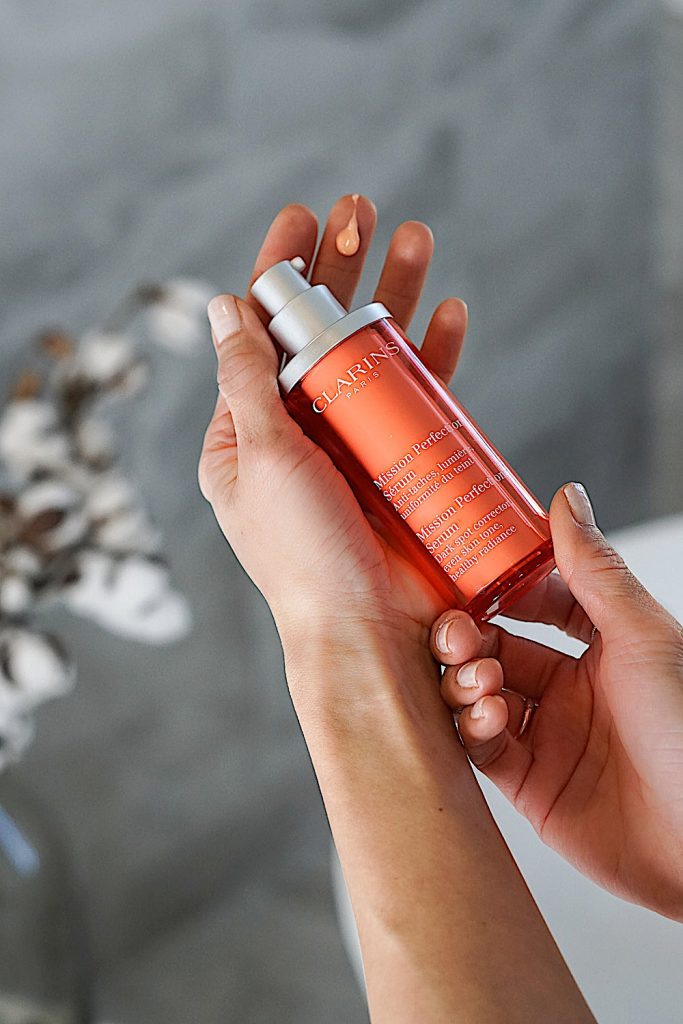 / How I use the Mission Perfection Serum /
After I wash my face with cleanser and apply toner, I apply the serum (morning and night). I squeeze the serum into fingertips (you can also use palms) then gently warm the serum between my fingertips. Using light pressing motions from the center of my face outward, I "push" the serum into my skin (this method is more effective than rubbing it into your skin). I follow up with moisturizer in the evening and in the daytime use moisturizer then sunscreen with SPF 50.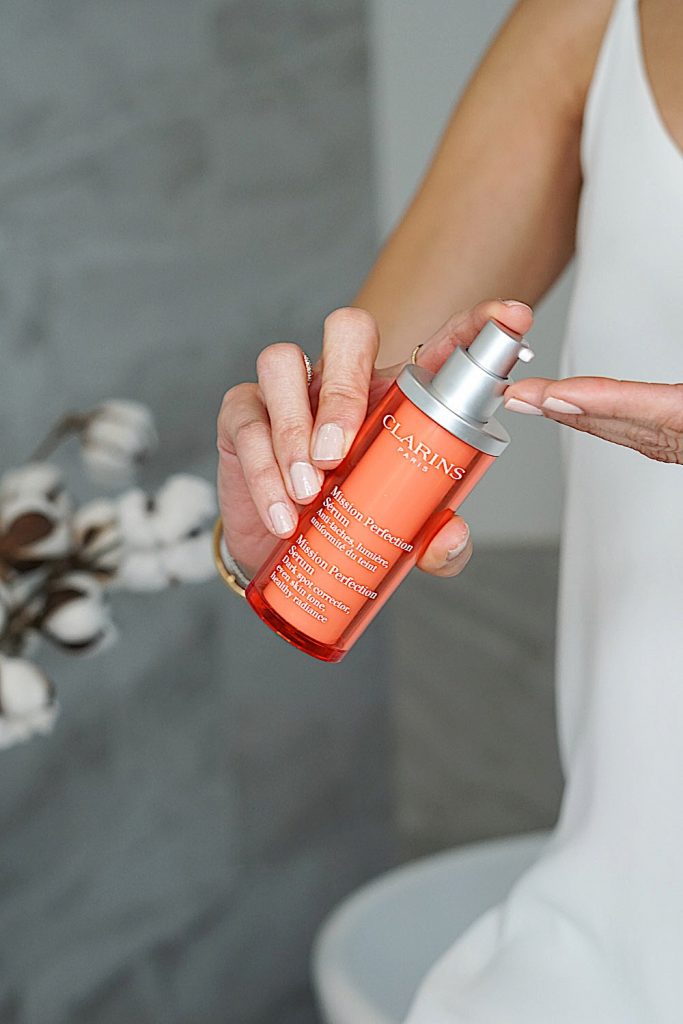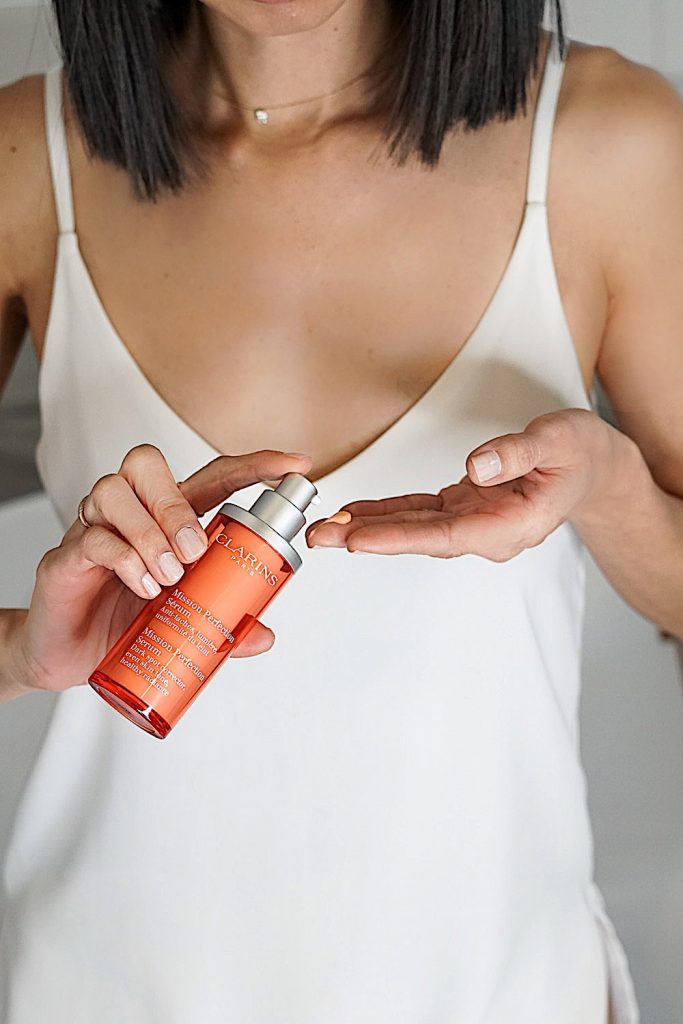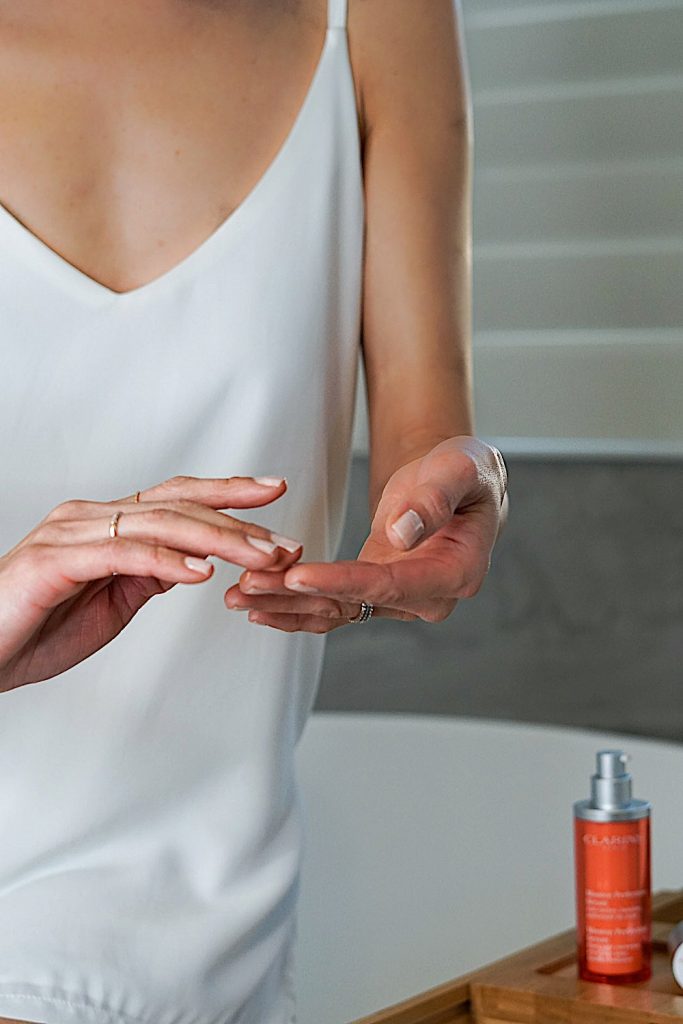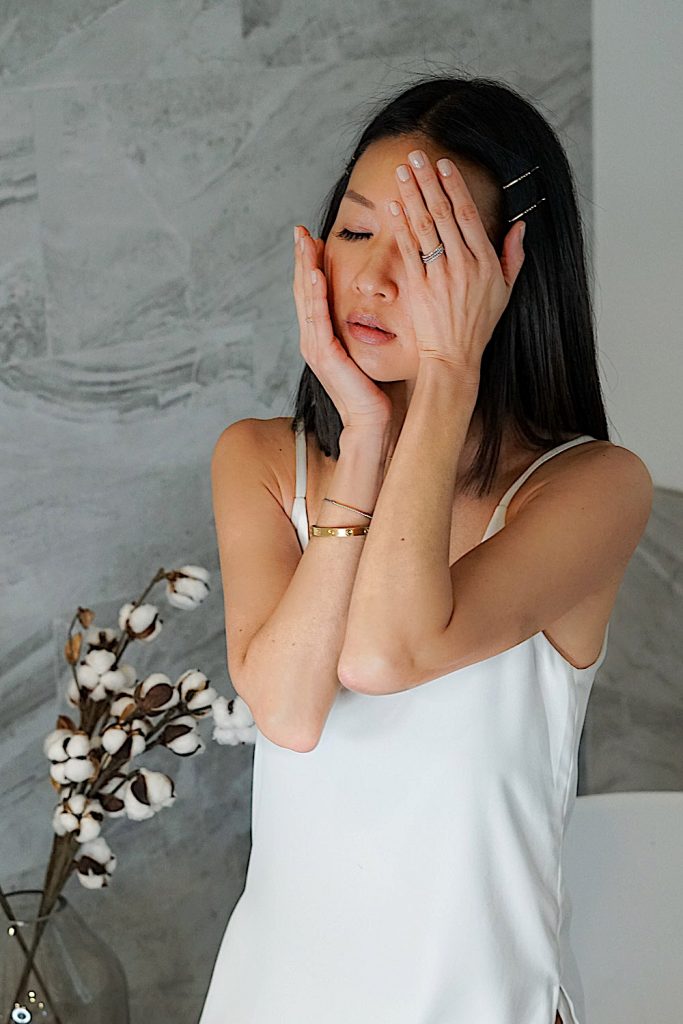 So the big question is does this serum work? Like any skincare product, you should use the serum consistently for a month to determine results. I've been using Mission Perfection Serum for over a month now and I can truly see a difference in my skin tone. My natural complexion is more even and dare I say radiant and glowing, and my melasma and sunspots are definitely minimized. So far I really love the results after using Mission Perfection Serum and will continue to use to improve my skin even more. It is hydrating on my skin, has a light, pleasant fragrance that's not overpowering, and absorbs quickly into my skin.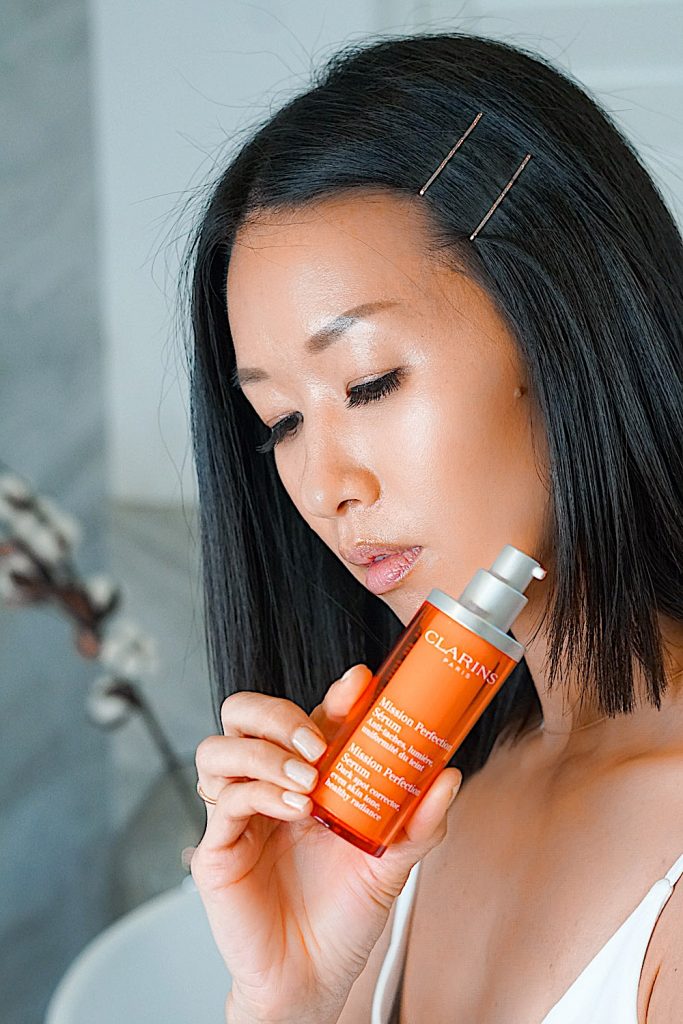 If you haven't used a serum before, I highly recommend using one that specifically targets your concerns. Serums are essential because the revitalize from the inside out and in my case, I needed a serum to treat my dark spots and discolorations. If you aren't sure which serum is right for you, make sure you take this quiz to find out!
Special thanks to Clarins for partnering on this post, but more importantly truly making a difference in my dark spots.