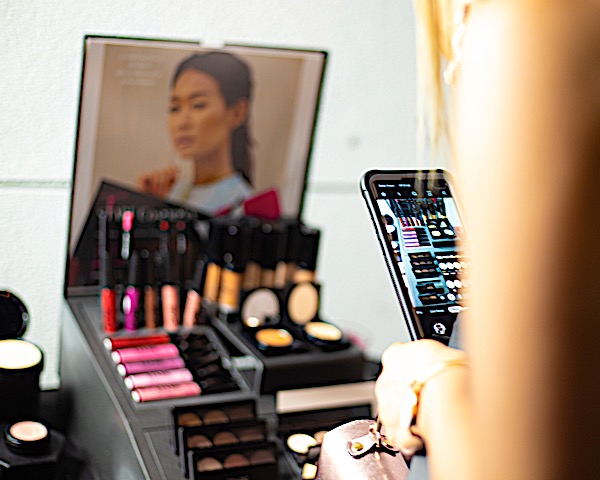 Last week I had the honor and privilege of hosting an event with one of my favorite clean, makeup brands, STARE Cosmetics at Here & Now in Los Angeles. It was an intimate evening filled with old friends, new friends, makeup demos, and great conversation. Check out the video below for the evening's highlights.
Let's STARE 8.8.19 from The Collective Affair on Vimeo.
I first learned about STARE Cosmetics at an International Women's Day lunch hosted by The Collective Affair. How fitting that STARE Cosmetics is a company run by empowering women who developed a makeup brand with estheticians to bring quality skincare into makeup. Using less unnecessary fillers, harmful chemicals and dyes as possible, STARE Cosmetics products focus on better and healthier ingredients to keep balance between skincare and makeup.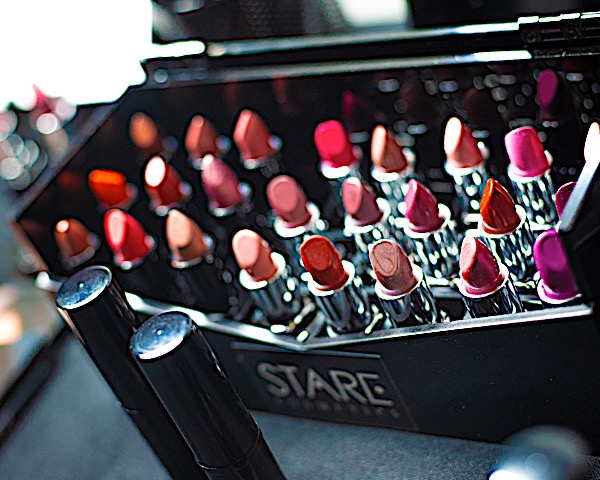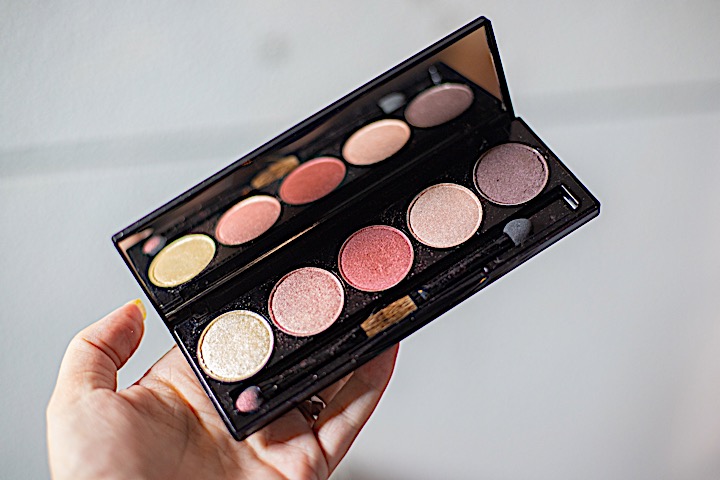 The reason I was drawn to STARE Cosmetics as a brand is not only because it is a clean, beauty brand and their products are cruelty, gluten, and paraben-free. STARE Cosmetics is not only skin-deep, it goes way beyond that. STARE Cosmetics is committed to developing products that benefit the long-term use of their customers' skin. It is makeup that allows you to first feel confident in your skincare while also enhancing your features. And, did I mention that the brand is 77% vegan? I mean, seriously you can't get a brand better than this!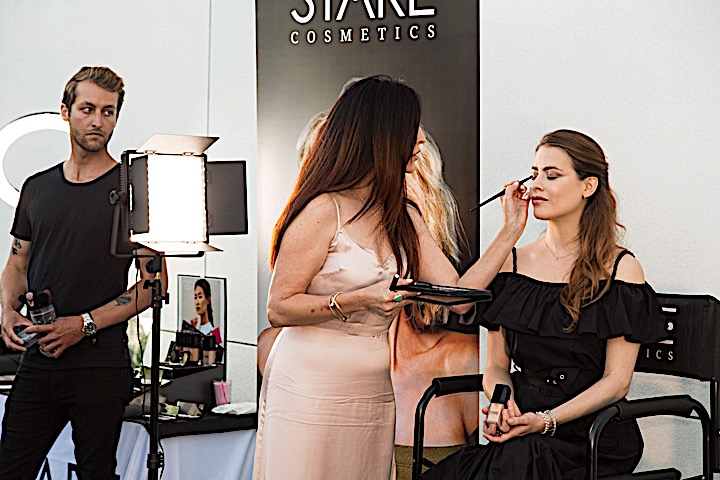 I put major effort into what I put into my body as well as onto my skin. My skincare routine consists of products from many clean beauty brands, however, prior to STARE Cosmetics, I wasn't as mindful of the makeup I was putting on top of my skincare regimen. It dawned on me that I was spending all this time and money on skincare to only put on makeup with harmful chemicals! Since our skin is our biggest organ and absorbs what we put on it, making an educated choice of clean products is crucial to look and feel our best.
/ FAVORITE STARE PRODUCTS /
To look and feel my best, I need my skin to glow. I achieve that glow by taking good care of my skin while also using quality makeup that allows my skin to shine. Some of my favorite STARE Cosmetics products include the Sheer Veil Foundation which is lightweight to medium coverage that is water-based and has Vitamin E to improve elasticity. I love the glow this foundation gives to my face. In addition, the perfect finish to the foundation is their Mineral Loose Foundation. I use it also separately as powder for when I want to have more "bare-faced" day. For some added glow and highlight I use the Trifecta Cream Hi-Lites. The cream-to-powder shimmer is perfect for the cheekbones, nose bridge, and even eyelids! I love that it is multi-purpose and a little goes a long way. Brows are also my thing, without them I feel naked. The Brow Instafix provides the secret to thick, dense looking brows that stay on! The brush is shaped to provide that full look. And finally, I love a natural lip with a bit of Glitter Gloss. With ingredients like Golden Seaweed to help reduce DNA damage and Brown Algae to help stimulate collagen, my lips are hydrated, not sticky, and shine without looking too done.
So the question has been asked "How do you choose which brands to work with when you receive numerous pitches daily?"
It's simple. The brands I decide to partner with have to resonate with my beliefs and have to be products I would feel 100% confident about sharing with my family and friends. After discovering STARE Cosmetics, I can honestly say that now my mom uses STARE Cosmetic products, my sisters also use STARE makeup, and I am convinced that everyone that tries their products will start using some type of STARE Cosmetics makeup.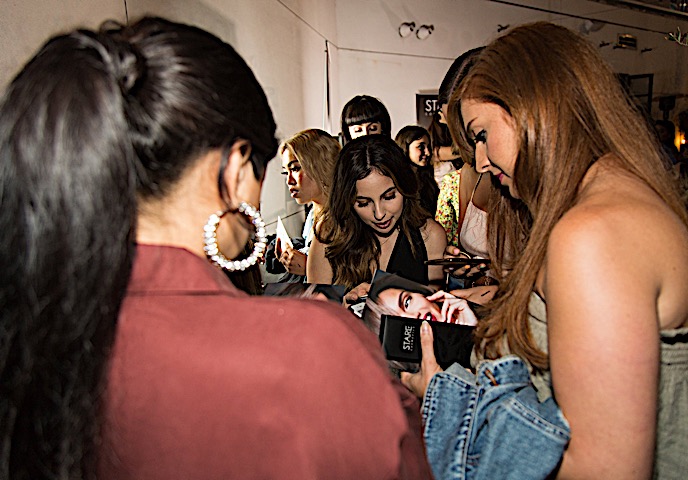 This event was so incredible and I loved meeting faces that I've only seen on Instagram and sharing such an empowering brand with them. While STARE Cosmetics is still a growing brand, it is one of those that once you try, you will become passionate about. Thank you to The Collective Affair for including me in this amazing opportunity to work with STARE Cosmetics and share their products.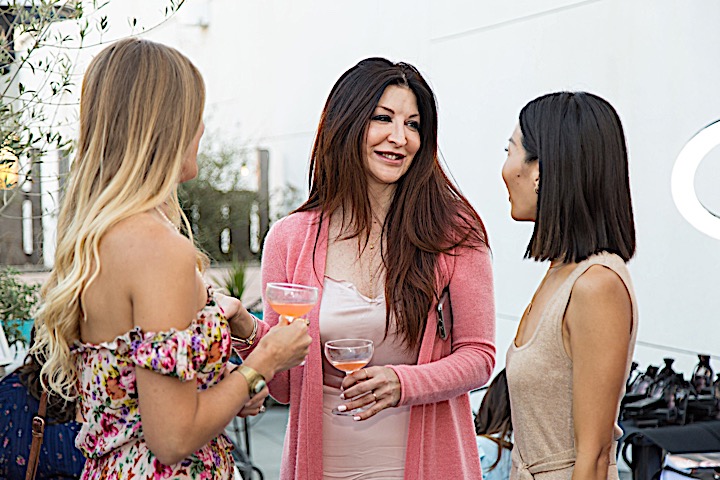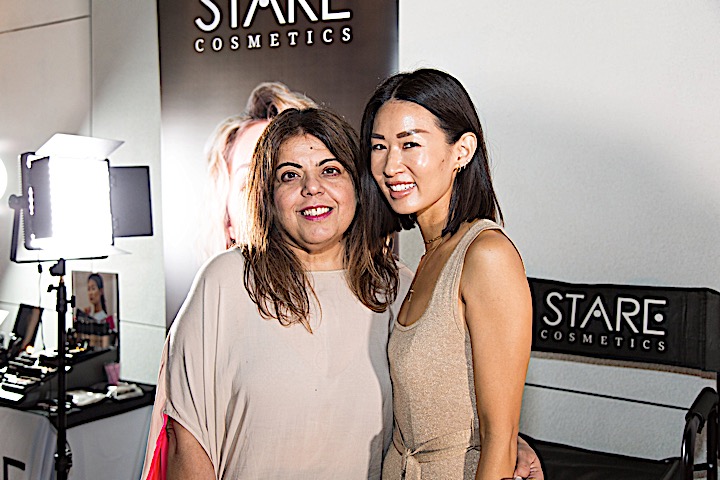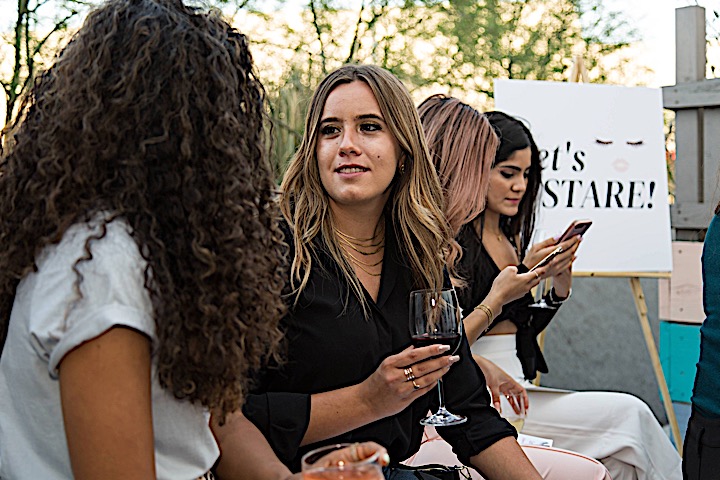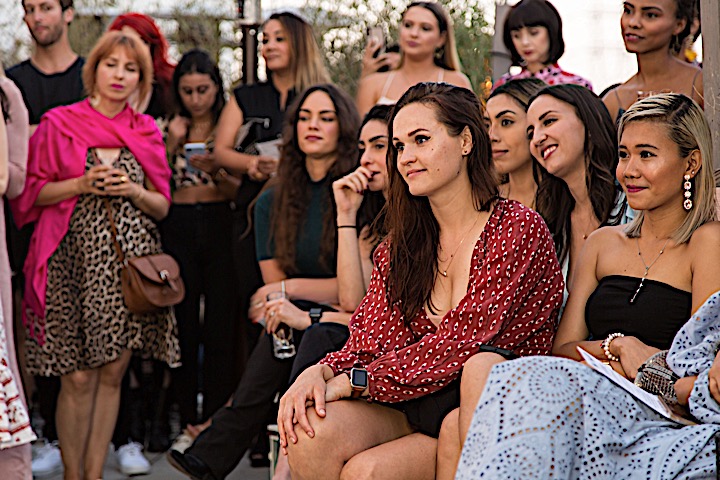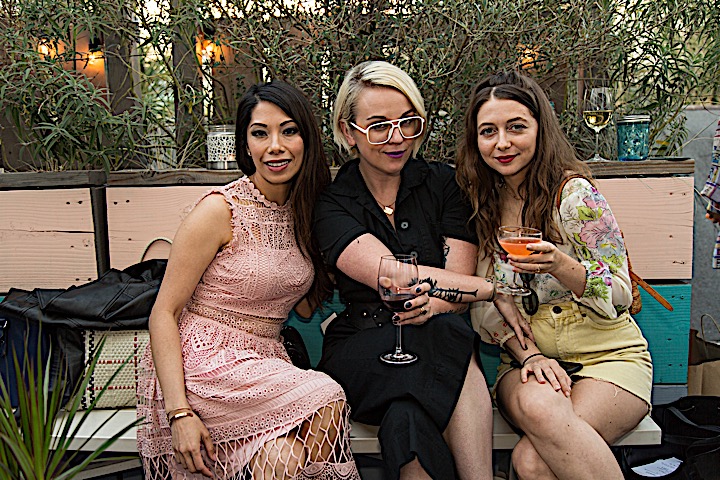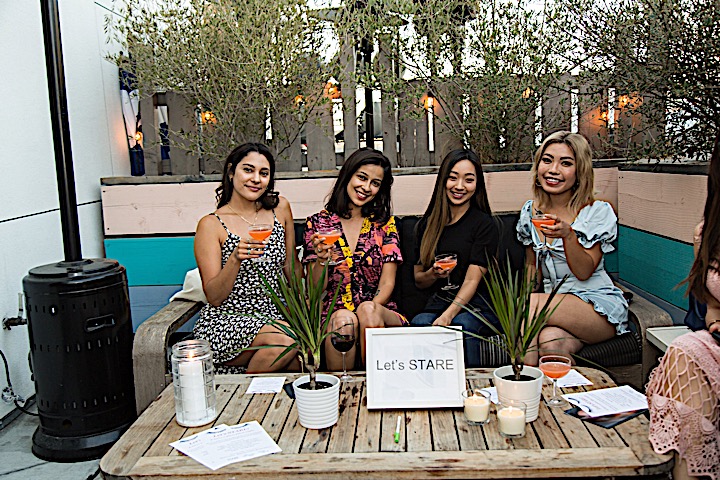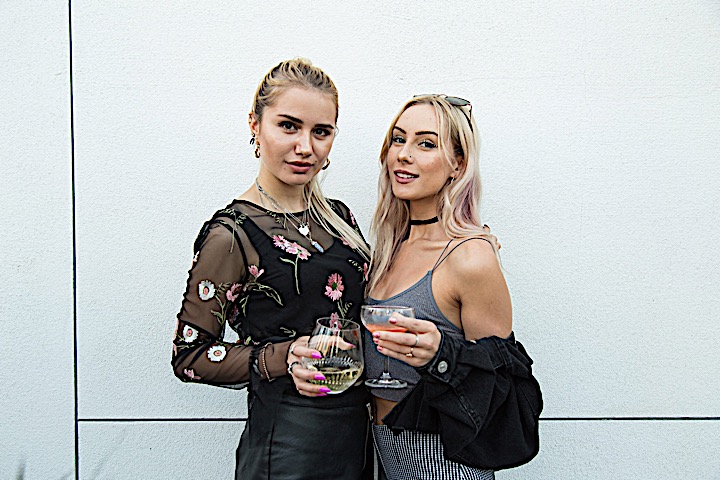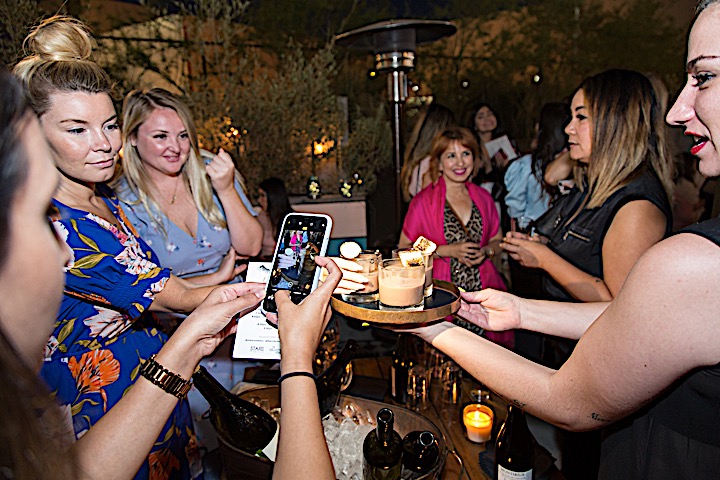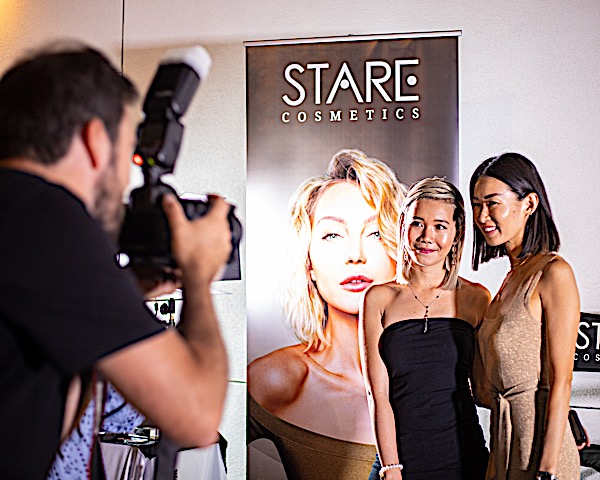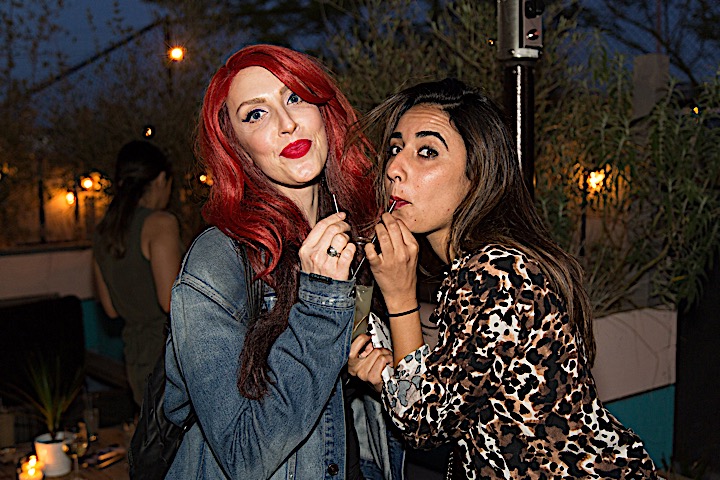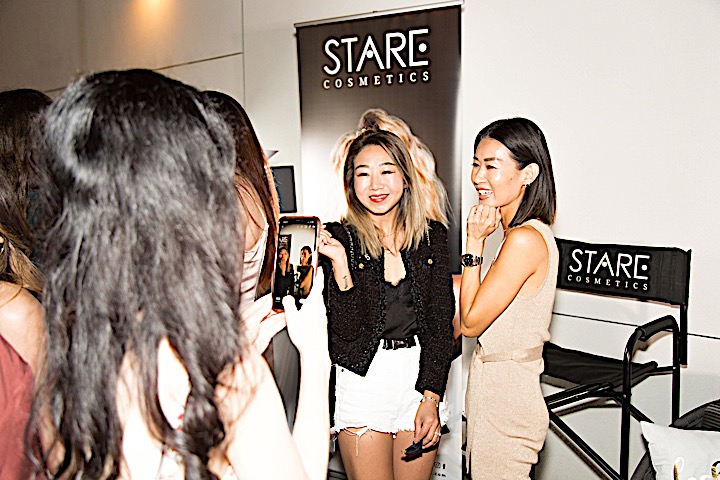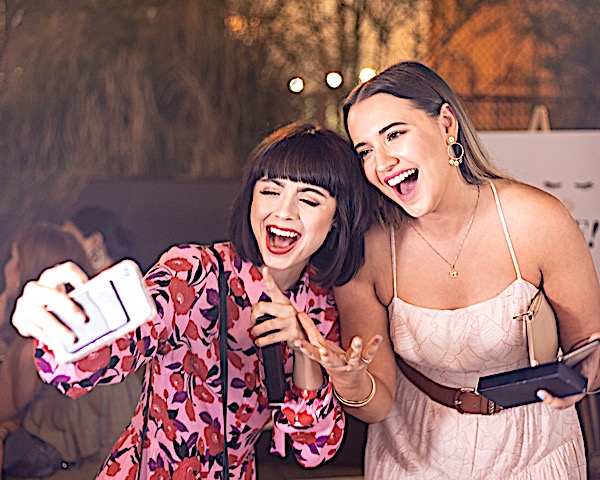 And thank you to all those that came out to support and learn more about STARE Cosmetics! If you haven't already, try it, use it, love it. Your skin will thank you.