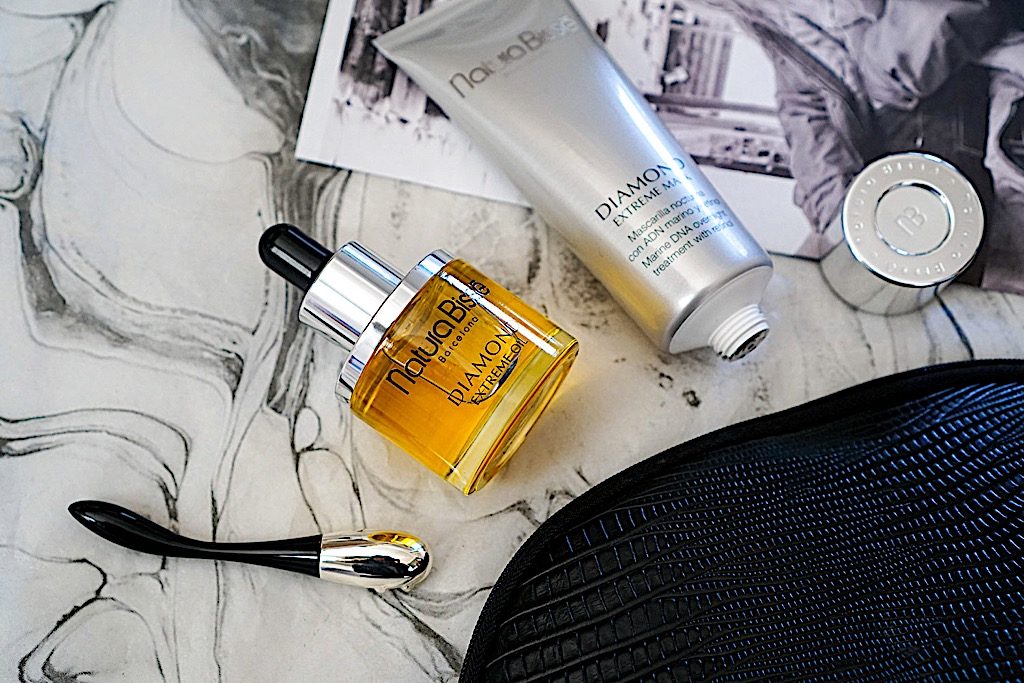 Have you ever had the feeling you wanted to just get away? To be transported into a space where only positive energy and thoughts surround you? To go somewhere you could forget about everything and focus on the now? And do it all in a matter of 45 minutes?
I had an incredible opportunity to experience a revolutionary facial with Natura Bissé at Neiman Marcus at Fashion Island in Newport Beach, CA. And let me tell you, this was a spa experience like no other!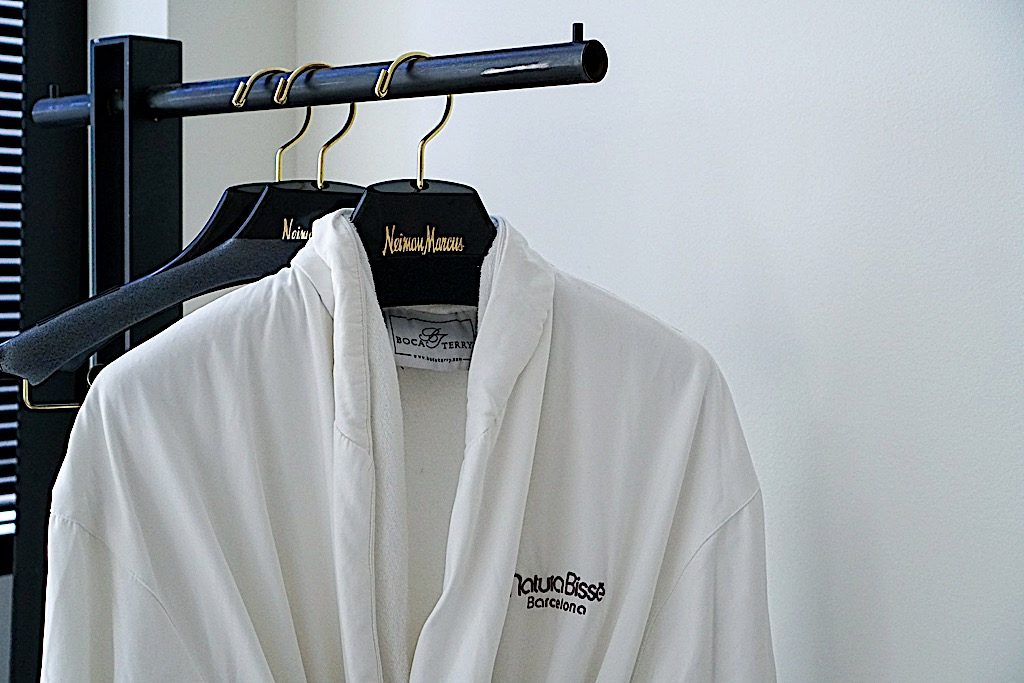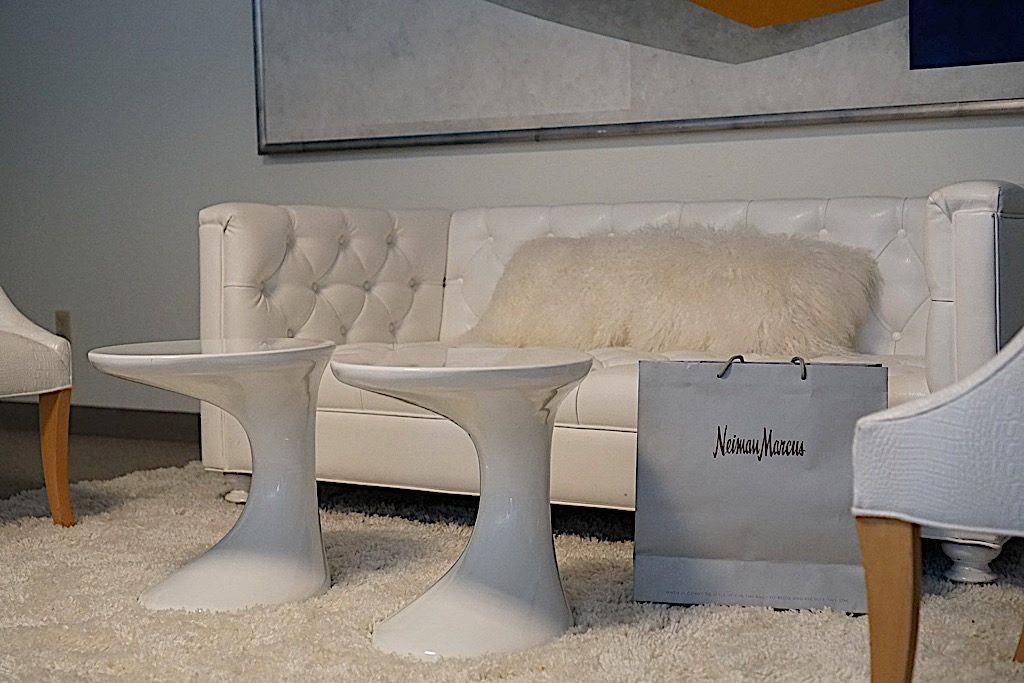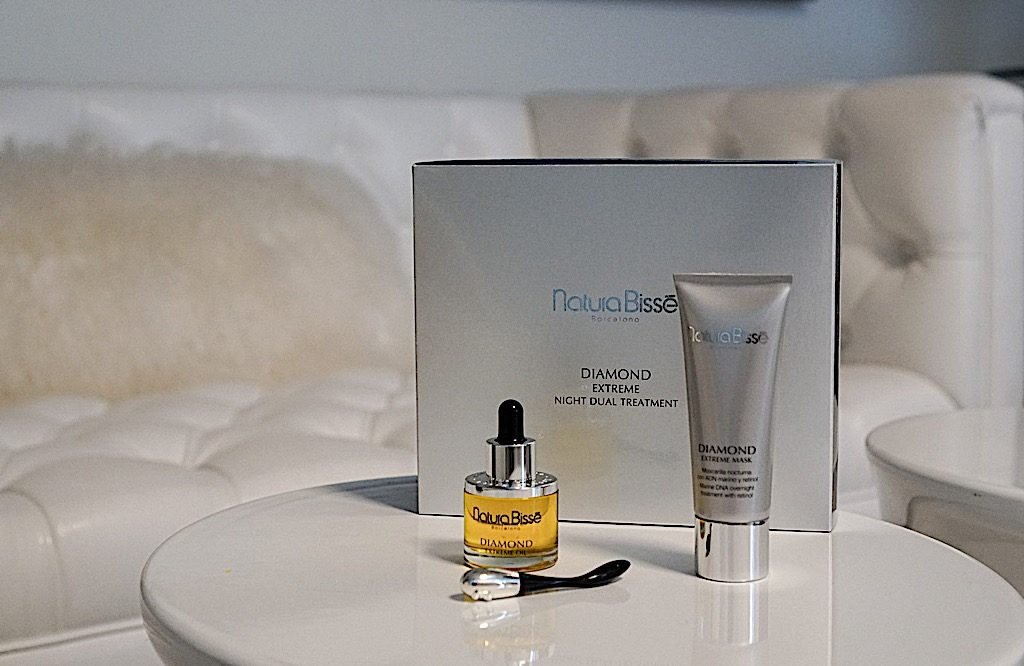 As I walked into the room, I was surprised to find a large, white, bubble tent encompassing most of the space. I could already tell that this would be a facial experience like none I have had before. I was told that inside this bubble is where I would receive my treatment. As soon as I changed into a robe and was guided into the zipped up bubble, I could feel the energy quickly changing around me.
/ BUBBLE PURE AIR /
In addition to the already technologically advanced skincare products it develops, Natura Bissé has also created an exclusive place to perform it's treatments. The space is called Bubble Pure Air where the air you breathe is 99.9% pure (no toxins, no pollutants, no stressors). Just knowing I was in such pristine air calmed my breathing a bit, relaxed my body, and put my mind at rest.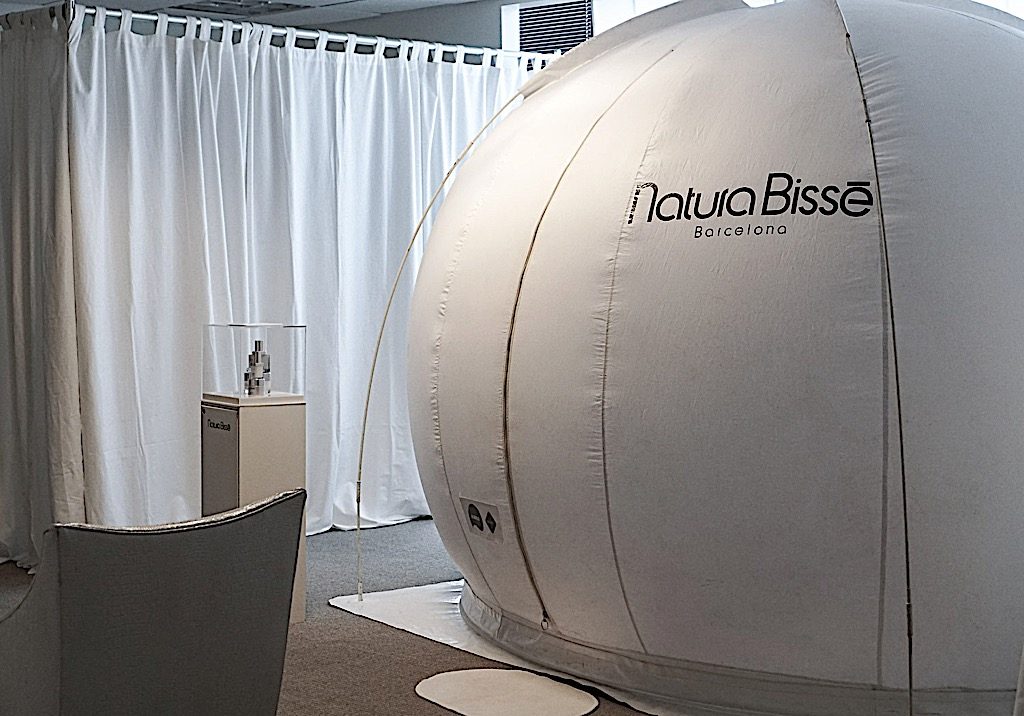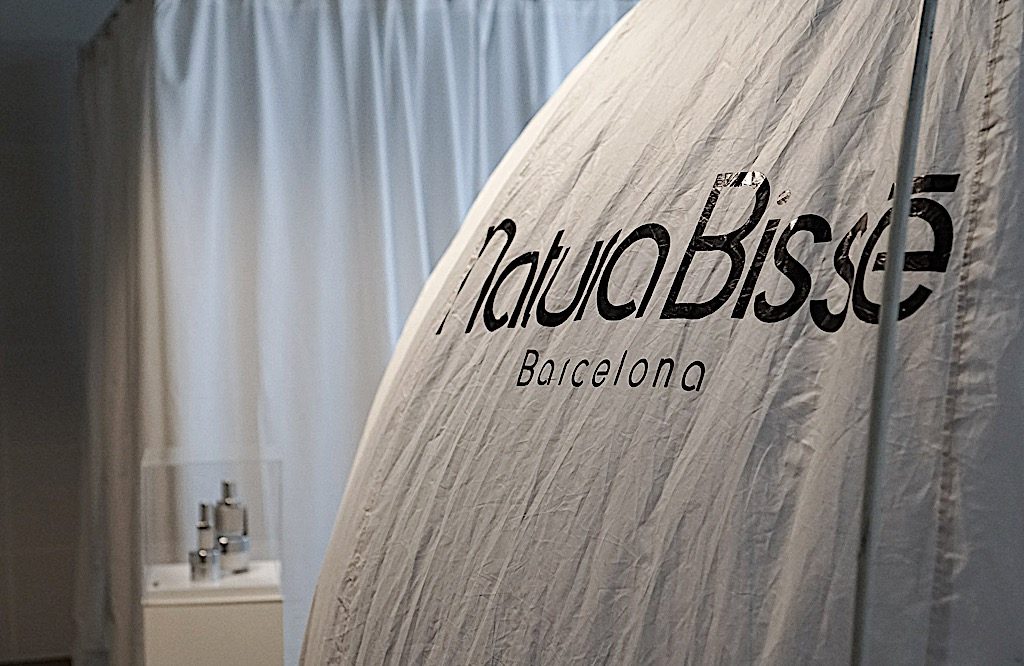 / THE MINDFUL TOUCH /
And if the bubble wasn't cutting-edge enough, Natura Bissé's Mindful Touch spa experience begins with an innovative venture of virtual reality to prepare your body and mind to relax and awaken your senses to experience the treatment in a magnified way. I was provided with goggles to begin my treatment. Opening my eyes to beautiful scenes of billowing clouds, soft waters, and geometric shapes, I found my mind drifting to the present moment, leaving behind all the errands I had to run, the meals I had to prepare, and the chores I had waiting for me at home. I let my ears really listen to the gentle words that were being spoken, forgetting everything in between, taking me to the present and being in the now. This set the mood for the entire treatment I was about to receive.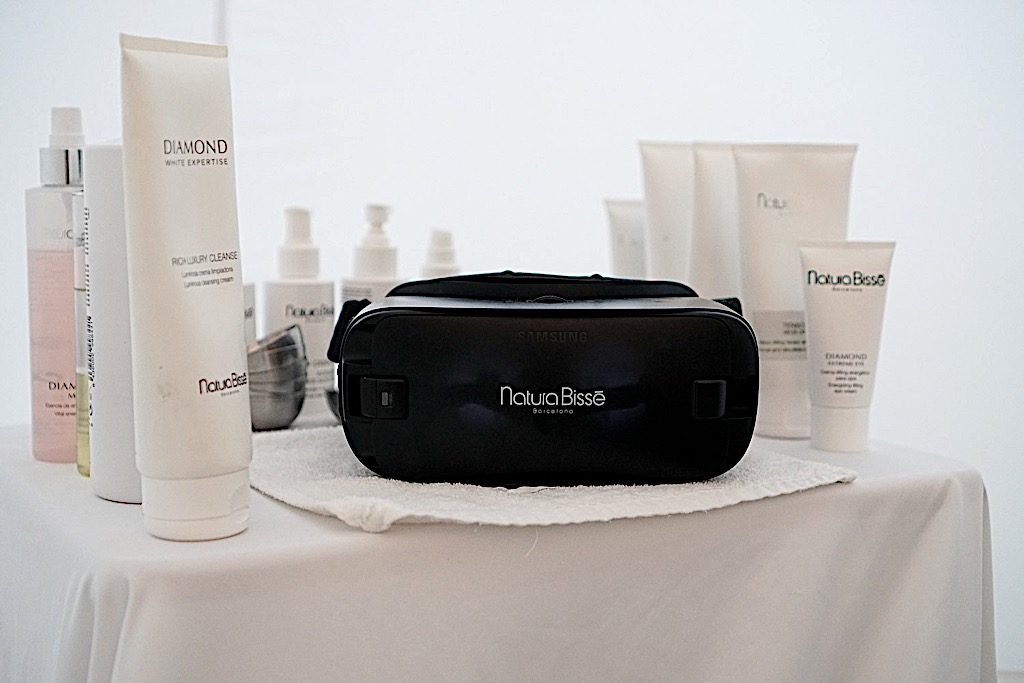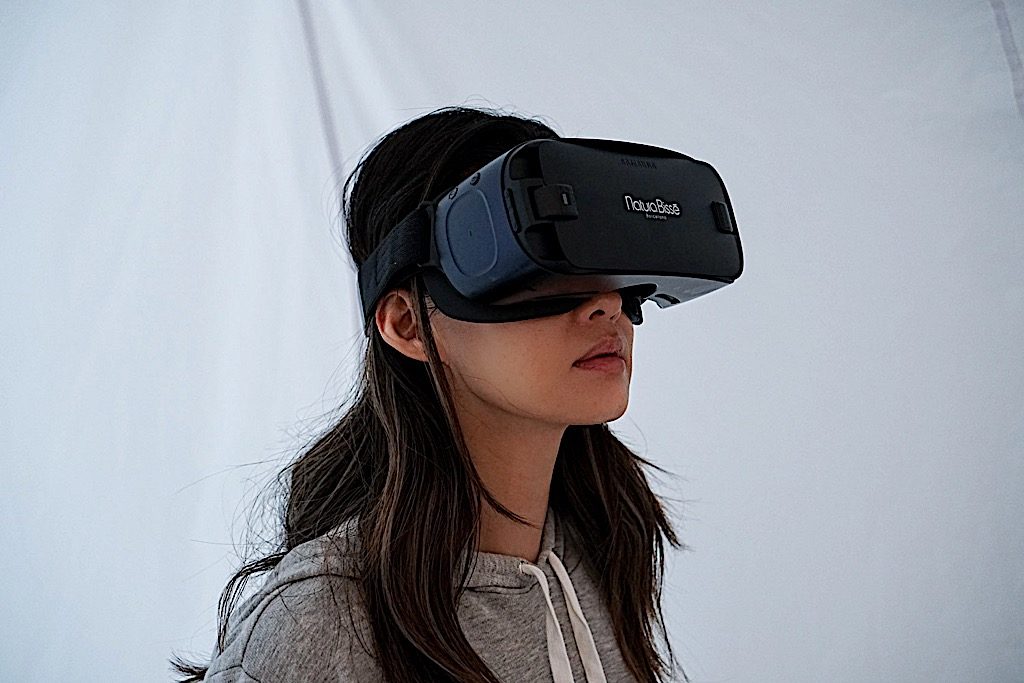 / THE FACIAL TREATMENT /
The facial began with the cleansing of the face. Because of the Mindful Touch presentation before my facial, I was able to deeply feel each gentle touch from the therapist. After the cleansing, the Glycol Extreme Peel was applied as an exfoliating treatment. I could immediately feel the peel's sensations working on my face. There was no pain or stinging, but I could tell something was happening as soon as the product was applied. This delicate peel is safe to use at home twice a week (you only have to leave on for 15 minutes) and it will minimize pores, fade spots, and reduce visible signs of aging (hurray, a safe and cheaper chemical peel). After the peel, I was given a layer of two different masks and then a silicone mask to seal it all in. With the thickness of each mask that was layered on, I could literally feel my skin plumping and hydrating in a matter of minutes. Once the masks were removed and wiped away, I was gently patted with moisturizer, eye cream, sunscreen, and sprayed with a mist. I could instantly feel that my face was super hydrated. It was like it had been thirsty for some time and was just given the nutrients it needed to be refreshed and whole again. The pure oxygen that encompassed me also allowed the facial and its elements to deeply penetrate into my skin and work more effectively.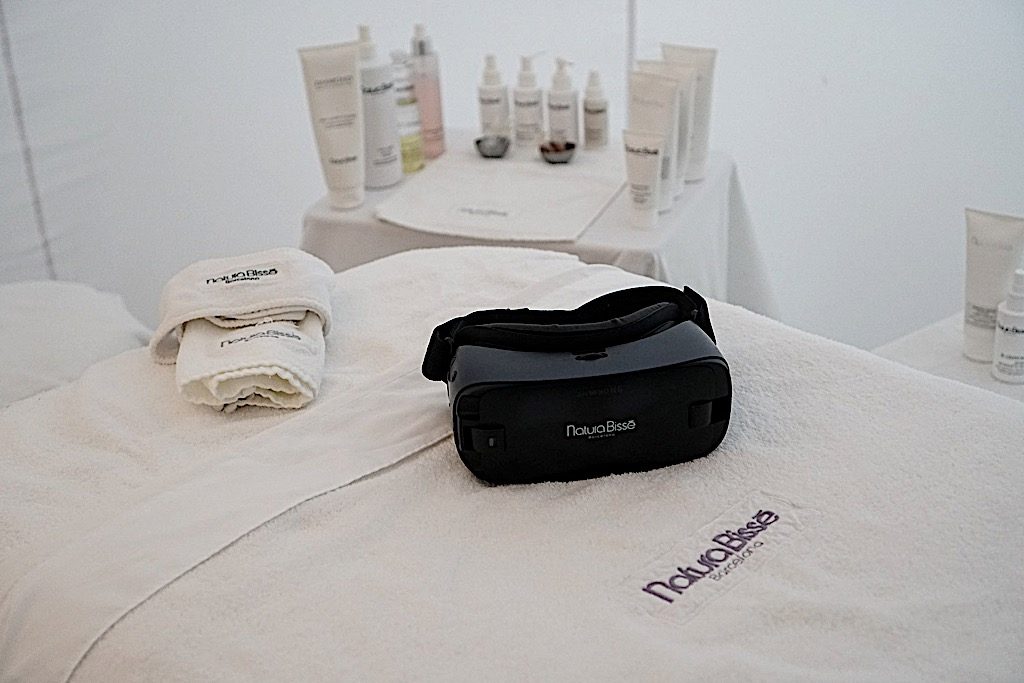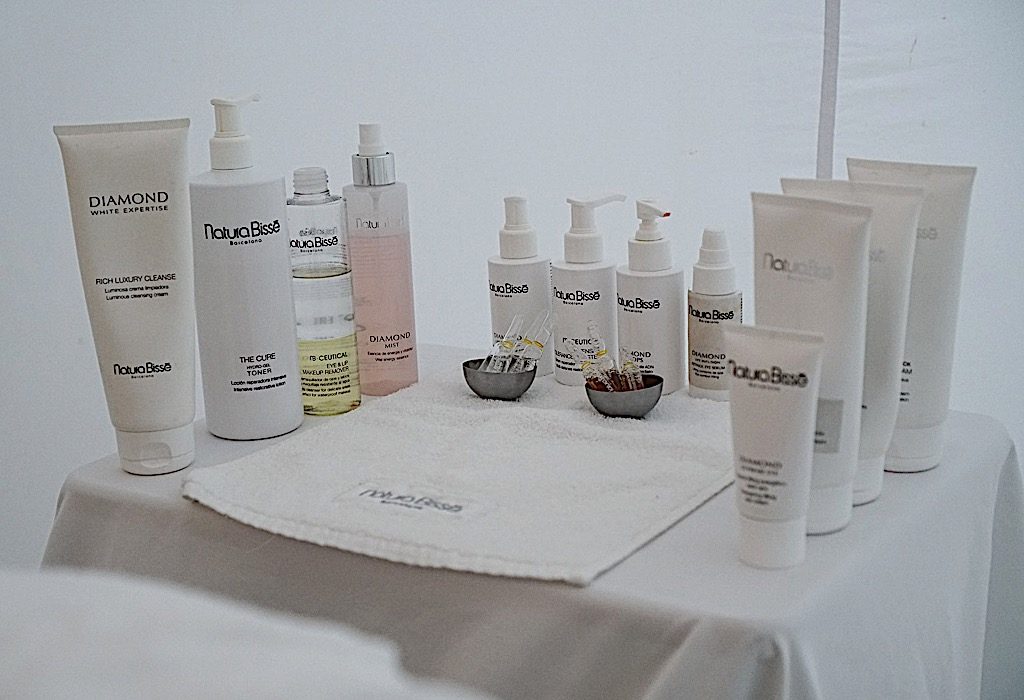 What I loved most about this treatment was I truly was present in the moment and let every worry escape my mind. The virtual reality presentation and the pure oxygen I was breathing allowed not only my mind, but my body to fully enjoy and receive the treatment. In addition, unlike most facials I have received in the past, I realized that during my experience with Natura Bissé, there was no downtime for the therapist. Even as she waited for the peel and masks to work its magic on my face, she was constantly massaging my face, my arms, my legs, to really make sure that every part of my body was relaxed and stress-free.
In this fast-paced and chaotic world we live in, it is nice to escape the day-to-day, experience the present moment and reconnect with your thoughts and body. Natura Bissé really pampers your every need and provides an exceptional relaxation experience that goes beyond your expectation. Long after the treatment was over, I still had the same serene and rejuvenated feeling I had right after my facial and it completely reflected onto my glowing skin. The next time I need to just a moment to myself and just get away, you know where to find me.
The Mindful Touch experience is an exclusive event which launched launched for the first time during Oscar week for celebrities and stars. This event is happening in select cities so check here to see when they are in your town. Even if you aren't able to book the experience, what's amazing is that you can experience it from your home with their amazing line of products.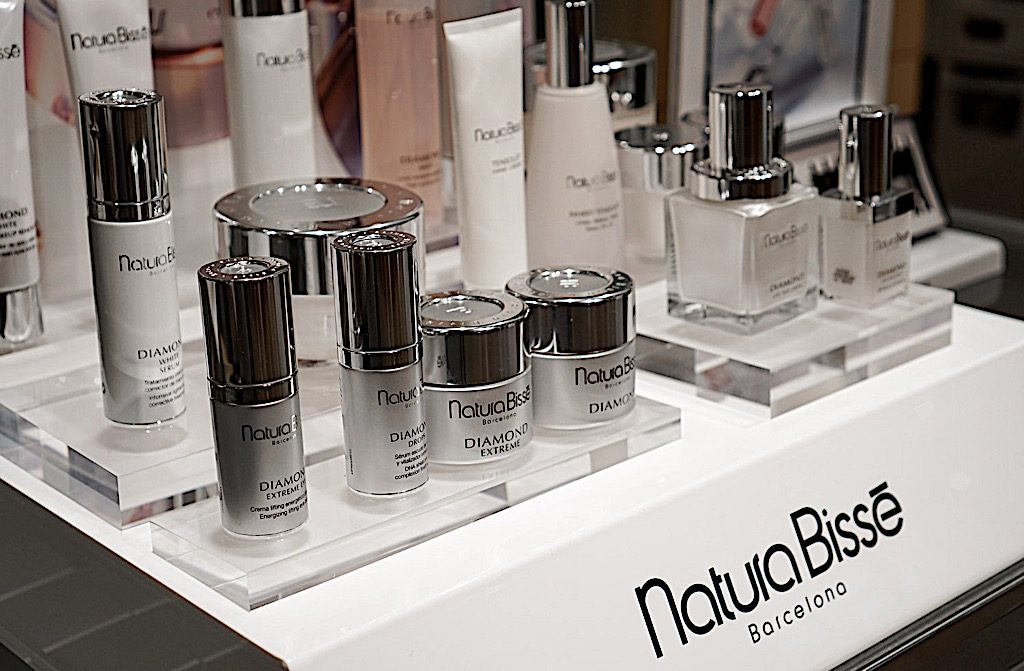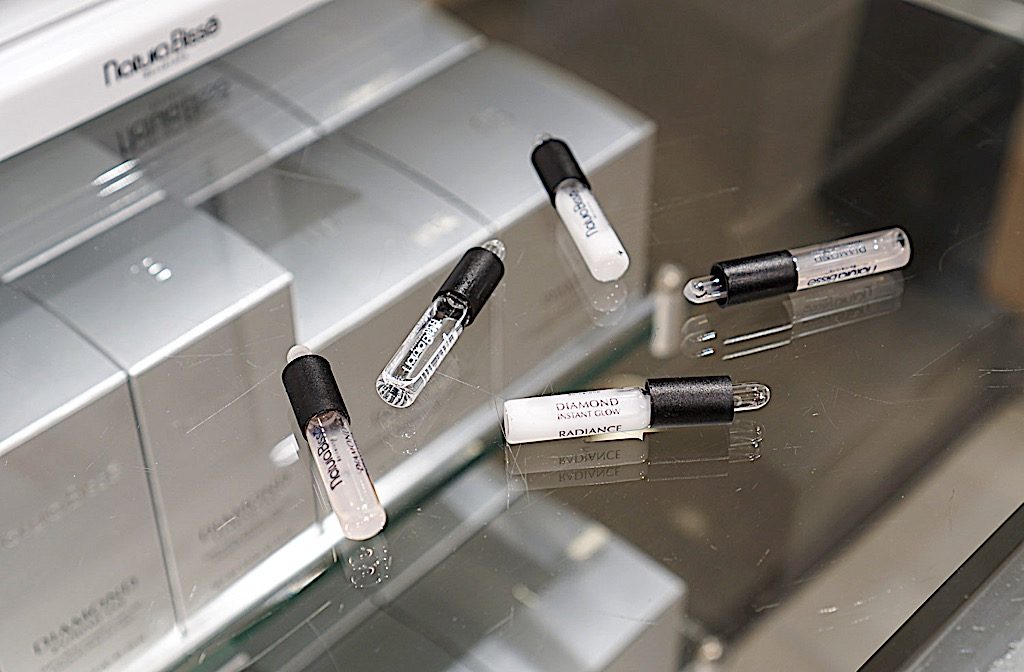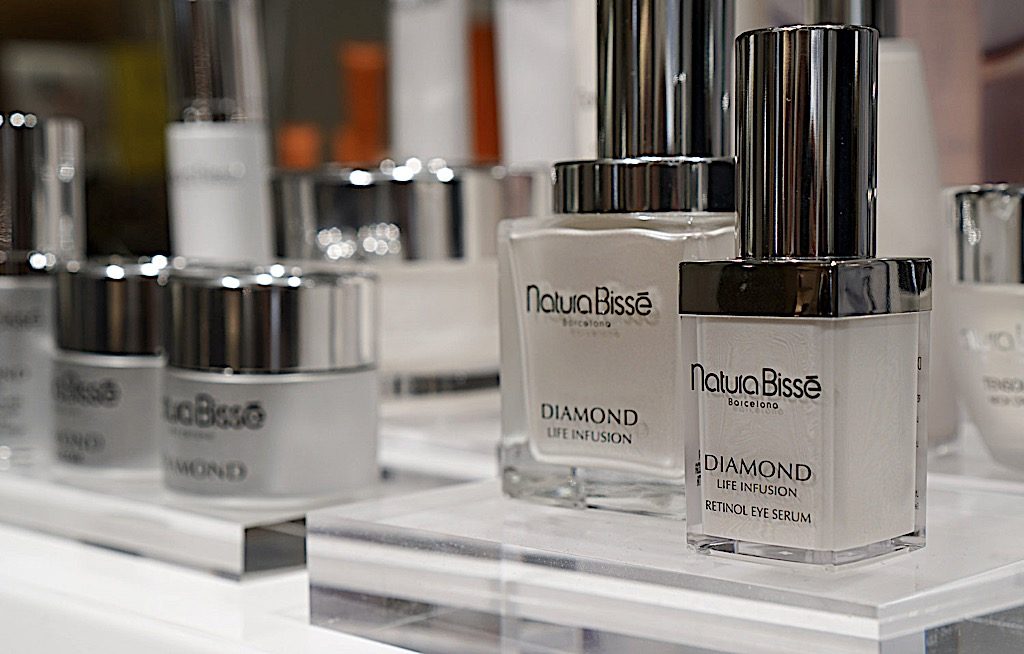 / PERSONAL FAVORITES FROM NATURA BISSE /
Believe me, I know these products are not cheap. And while I would love to be able to use the entire line, I have selected my favorite products and must-haves from the brand. I consider them investments in my skin, a constant maintenance so that I won't have to spend a lot of my face later as I age.

Thank you to Cheresse Pentella at Neiman Marcus at Fashion Island and Natura Bissé for providing me an unbelievable facial and surreal spa experience.