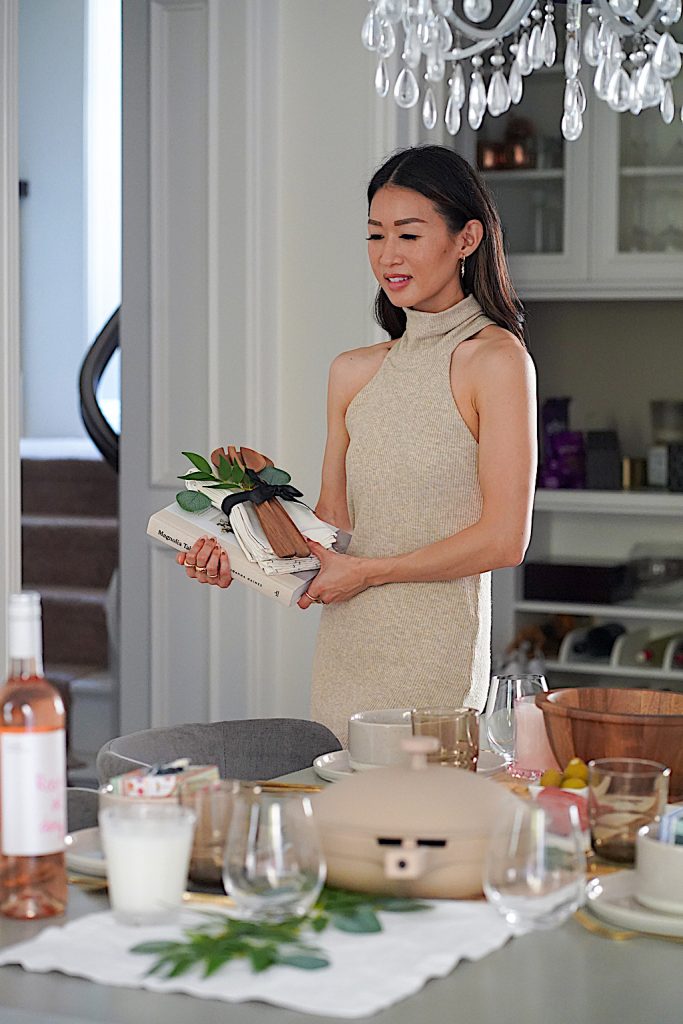 While the holidays look different this year with Covid-19 on the rise again, we still want to gift our friends, family, and neighbors with presents that bring joy. We are all cooking now more than ever and enjoying our time at home, so these are all goodies that will make any home warmer, joyful, and fun.
And did I mention that I have every single one of these products, use them, and love them?! That's what makes them the perfect gifts because they have been tried and tested by yours truly.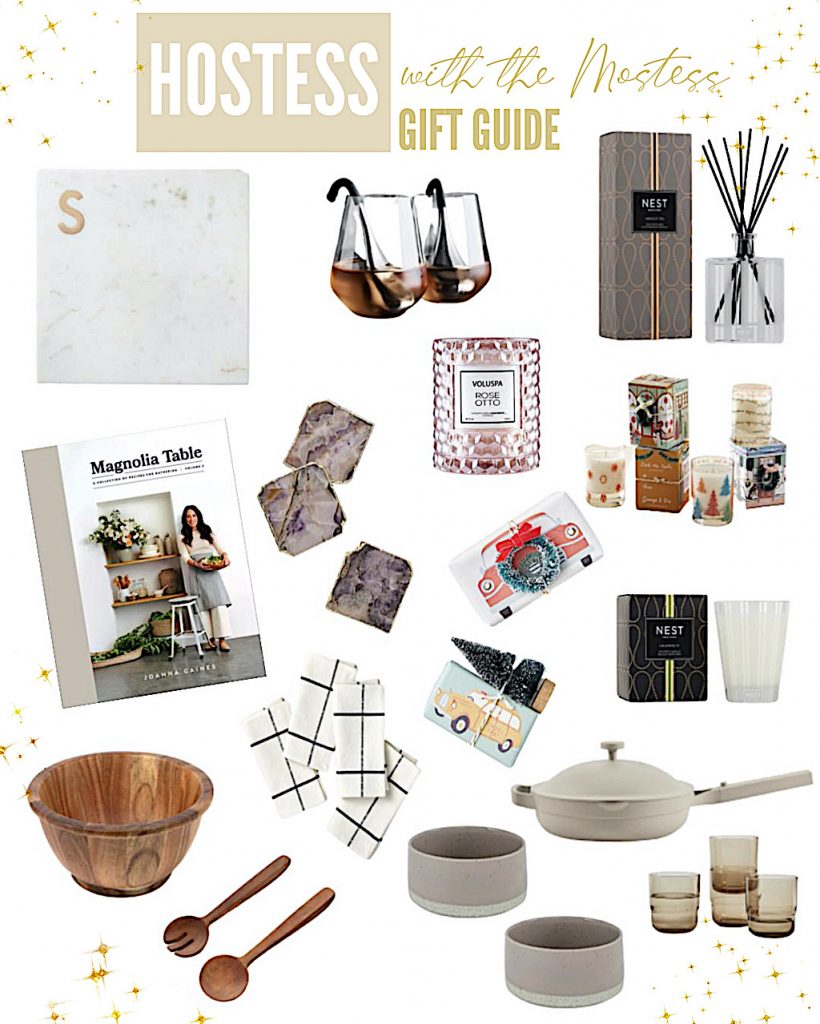 Candles and Diffusers | Candles and home fragrances make the best gifts because personally, I never like buying them for myself. But as gifts, they are amazing. I love the cozy vibes of candles and they make the house smell so good. The best candles that literally fill a room with their fragrance are from Nest and Voluspa. These are my go-to candles for gifts. I also found these cute ones from Anthropologie that are festive and also make good party favors.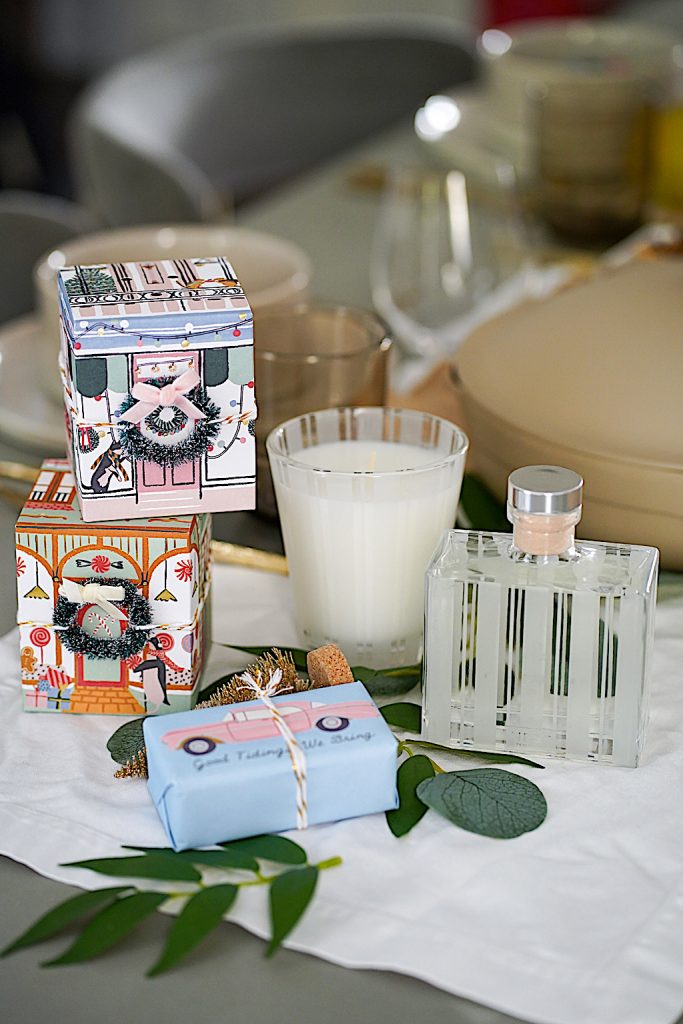 Charcuterie Boards | These are tried and true gifts for all hostesses. No gathering is complete with a charcuterie board. A great idea for a gift is to bring this to a home with charcuterie (if it's a potluck) and let the host keep it. I've done cheese boards, dessert boards, and veggie boards and the host is always so surprised when I say keep the board too! I personally love this monogrammed marble one. I received it as a gift years ago and love the size and style of it.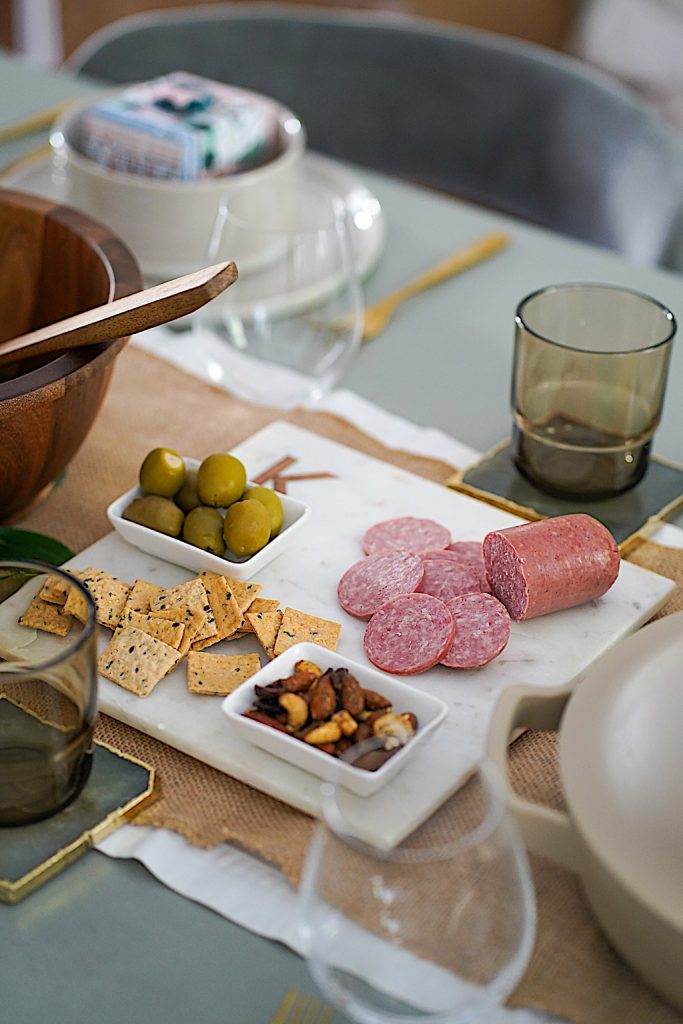 Cookbook, Bowl, and Serving Utensils | This combo of a gift is inexpensive and something that every kitchen needs. Even if you already have all of these things, you can always use more.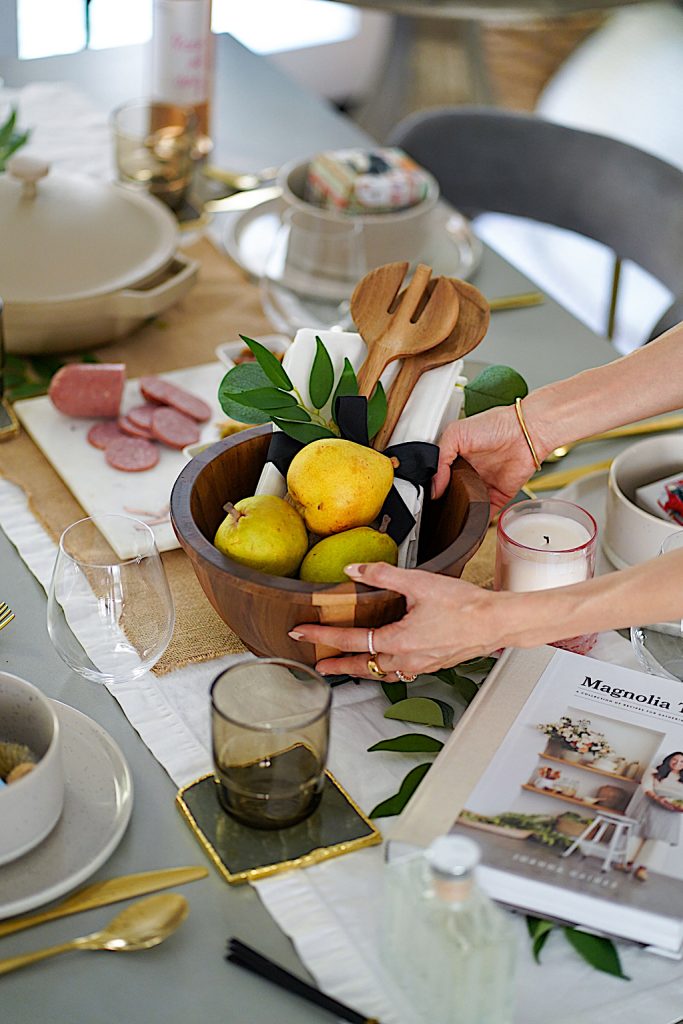 Wine Glasses and Coasters | I am obsessed with these agate coasters. They are so pretty and again, one of those things you won't ever buy for yourself but to receive them is to love them.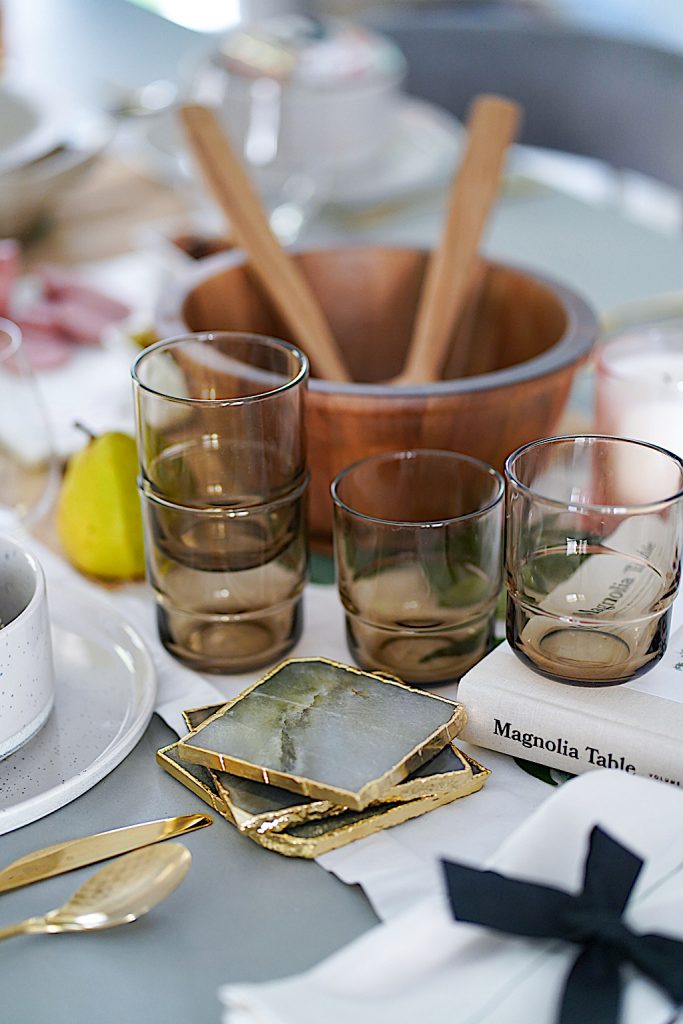 Always Pan and Dining Essentials | You guys have seen me rave about this pan before (so much so I even did a blog post on it here). I use this pan daily if not multiple times a day. It is truly a pan everyone needs in their life. I also recently added the Our Place Dining Essentials (bowls, plates, and glasses) to my home and they are not only beautifully made, again, they get used constantly in our meals.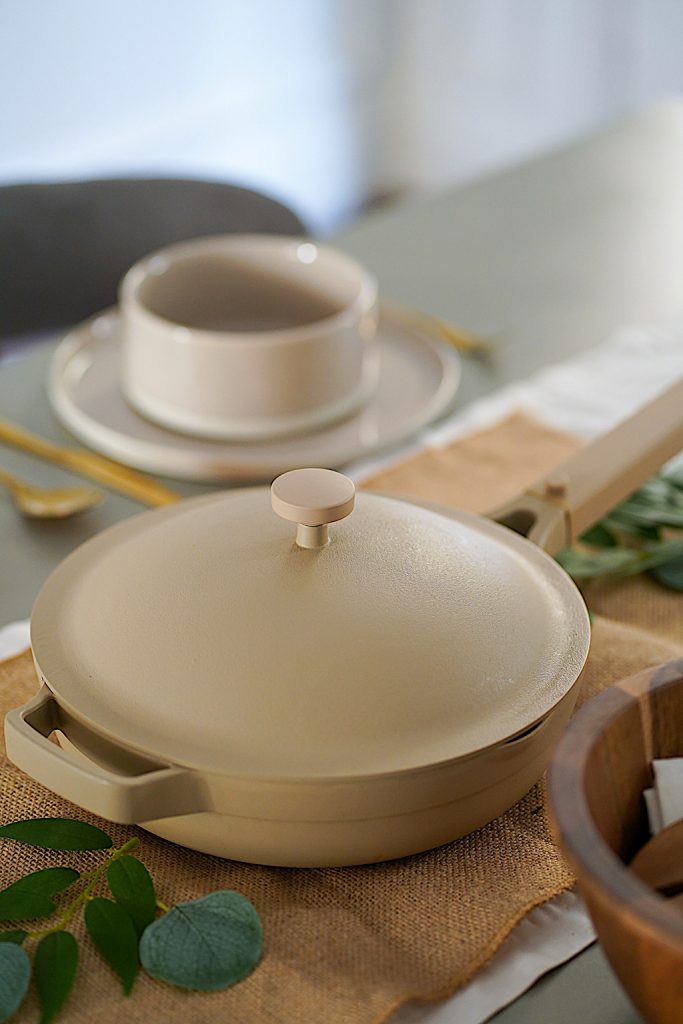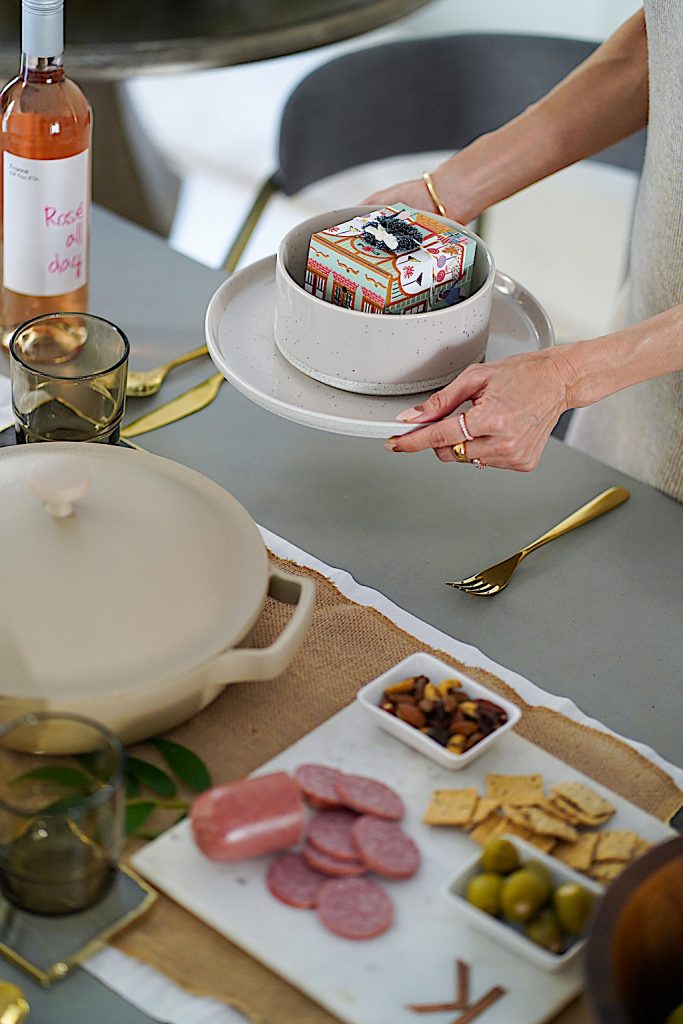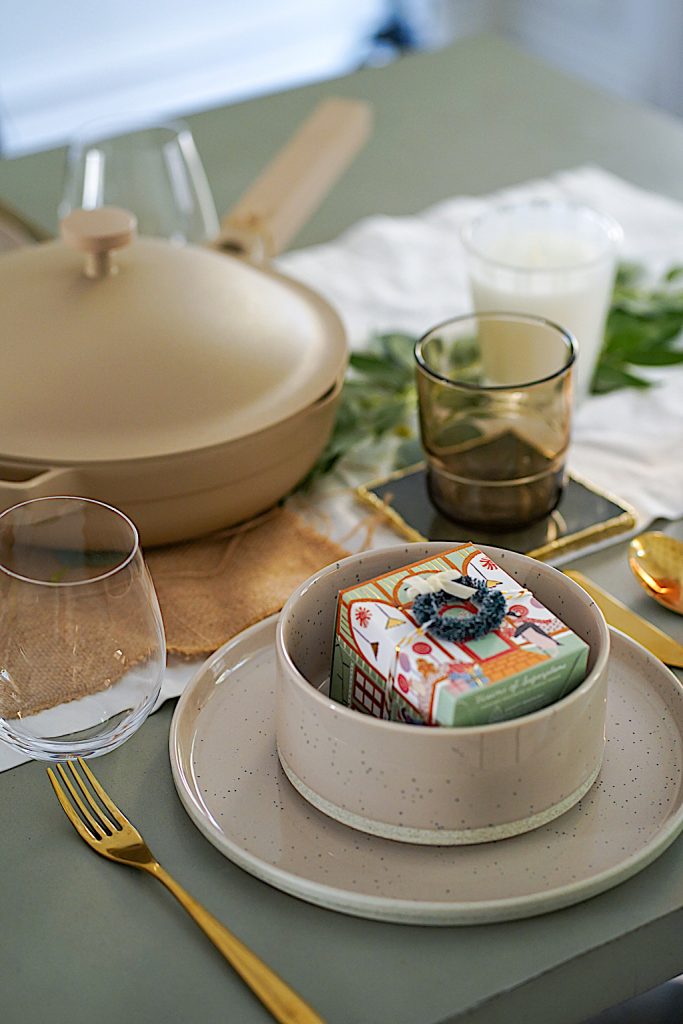 Little Soaps | These are fun and festive as party favors, stocking stuffers, or small gifts. I picked up a bunch of these soaps to give to teachers, postal workers, and delivery people to add to a gift card.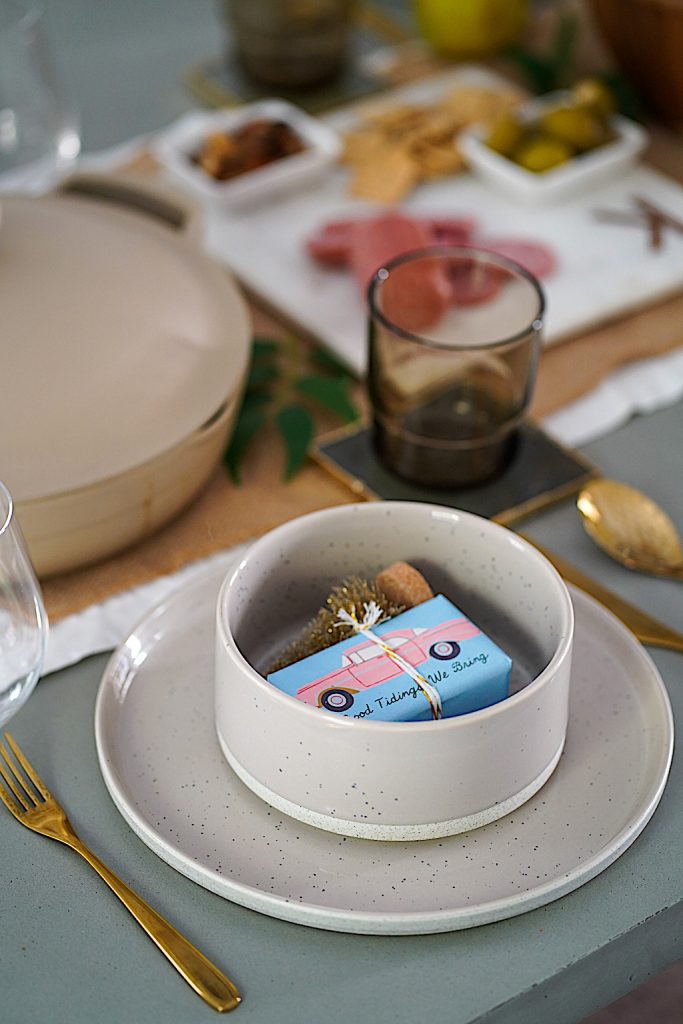 I hope you enjoyed these Hostess gifts that can actually be given to more than just hostesses!