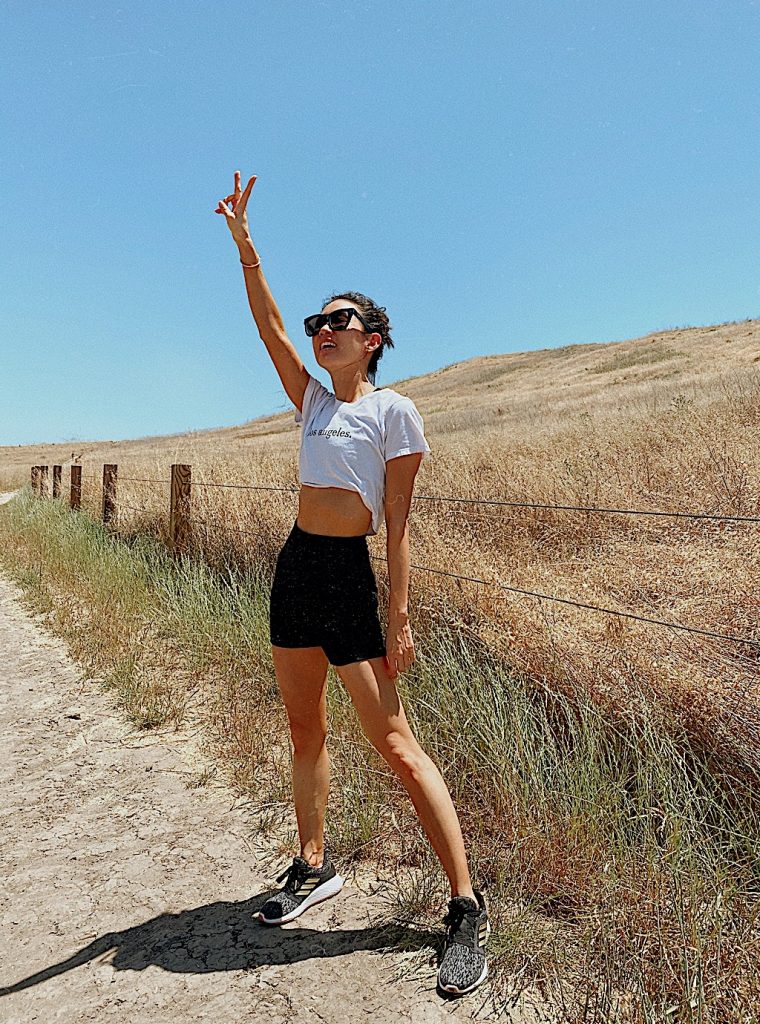 Let's face it, most of us have ditched our denim and went to sweatpants when the stay at home order started. Now as summer rolls around, we still need comfort but need to be cool too. Welcome back the biker short trend. We saw biker shorts emerge last year and they're making a comeback again this year and perhaps here to stay for a little while longer.
From loungewear, to workout wear, to even streetwear, biker shorts can be styled in a variety of ways, making them THE perfect, comfy shorts for summer. For loungewear it's easy: grab a sweatshirt or oversized tee and pair with Birks or sneakers. For going out (when we can): pair with a crop top, oversized blazer, and some strappy heels.
Now, which biker short to choose…
I've tried several pairs to find the perfect fit.  From designer brands, sporty brands, to even cheap brands.  And guess what?!  Surprisingly, the best overall pair of biker shorts I love were one of the cheapest pairs that I tried.  These biker shorts are $22 and read on to see why I love them. 
These biker shorts have everything I look for in a pair.  Suck the tummy in, make my legs look long, butt look cute, and they don't ride up while working out.  This pair is shorter in length (5" inseam) which is perfect for my 5'3" height.  The shorter length makes my legs look longer.  Most come in 7" inseam.  These are high rise/ waisted (go above the belly button) and have tummy control to suck the lower abdomen in.  A lot of high end biker shorts don't even have the tummy control (trust me, I've tried them).  I also like that these biker shorts don't hike up when I do my HIIT exercises (yes, we're talking burpees, tuck jumps, jump rope and they don't ride up).  The best part are the pockets!  I am obsessed with anything that has pockets.  I am wearing these biker shorts in a XS and they fit TTS.  Note, I purchased these in white too but ended up returning the white pair.  They are a thick, good quality material and the white wasn't see through at all (which many brands are), but somehow I felt that the fit wasn't as flattering as the black pair (mostly in the butt area).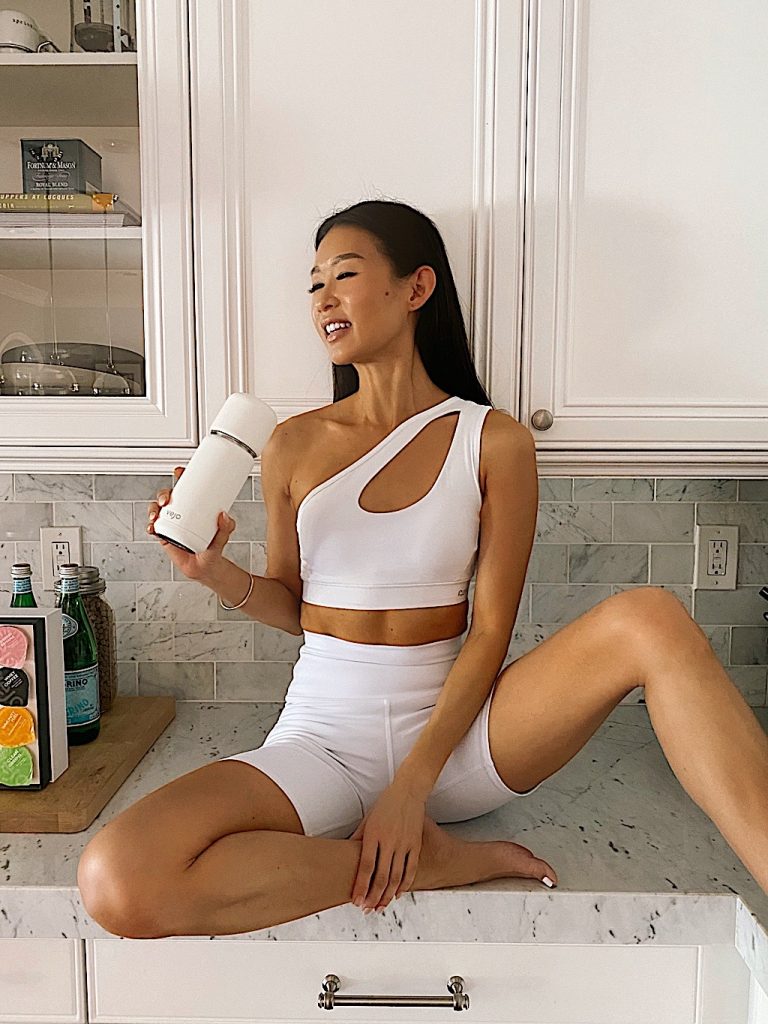 The biker short pair that came in close second was this Alo pair.  I love the material, high waist, and quality.  The main reason I prefer the first pair is price and length.  The Alo biker shorts are great too, but longer in length (7" inseam) and made me look shorter.  Based on the Alo biker shorts reviews, I wasn't sure if I would be an XXS or XS so bought one a black in XS and white in XXS. The XXS fits better on me for reference so if you purchase the Alo biker short, I suggest you size down.
For me, I wear the shorts to lounge, workout, and go on hikes.  I haven't quite been bold enough to wear this trend as streetwear (plus the fact we are staying home for a bit longer).  If you are looking for an affordable pair to look cute in while at home and exercising and not ready to put on some jeans, this pair is it.
Below are additional biker shorts and sports bras for some inspo. I just ordered some of these and will update this post once I try them on. Also follow me on Pinterest to see how to wear biker shorts out!