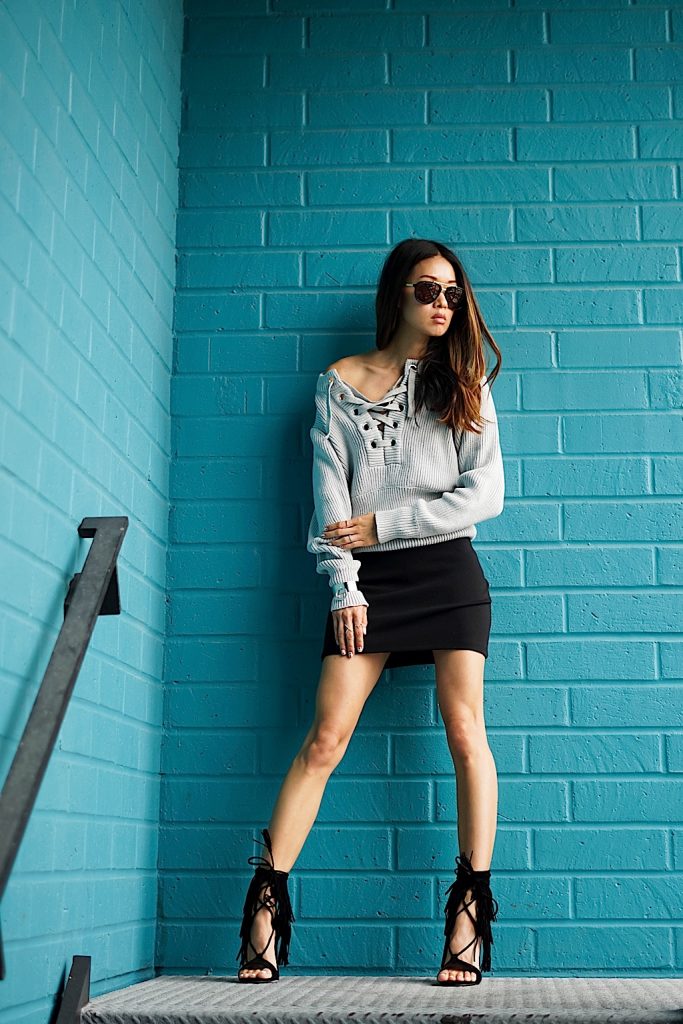 Who didn't fall in love with that Isabel Marant laced sweater whenever they saw it? I know I still covet that sweater even in this summer heat. However, paying $800 for one sweater is a bit out of my price range, even though I die every time I see it. But thank goodness for knock offs, because as soon as I saw this sweater from NA-KD, I had to get it. It looks incredibly similar to the Isabel Marant one but mere pennies in price comparison. Even though we are heading towards summer, I know I will be wearing this sweater with skirts, cut offs, and even skinny jeans for those June gloom mornings. You've already seen the fun, fringed heels from my "Bomber Babe" post, so let's talk about this amazing clutch (hello, marble mania) and bound cuff from Luxe B. The clutch is actually a makeup bag, but it's big enough to double as a clutch and you know how much I love a double duty item! Typically I am a gold jewelry person, but this silver cuff is so edgy and so rad, I had to wear it with this outfit. Because I wanted to show off the cuff, I wore it on the outside of my sweater to give it the attention it deserves.
// Key Pieces (scroll below for full details) //
Statement Piece | Laced Sweater, Cuff, and Shoes
Style Tip | Wear a statement cuff on the outside of the sweater to show it off and think outside the box and use a makeup bag as a clutch when suitable
Use code KONG20 to get 20% off one purchase at NA-KD.com!!! Valid until 6/10/16.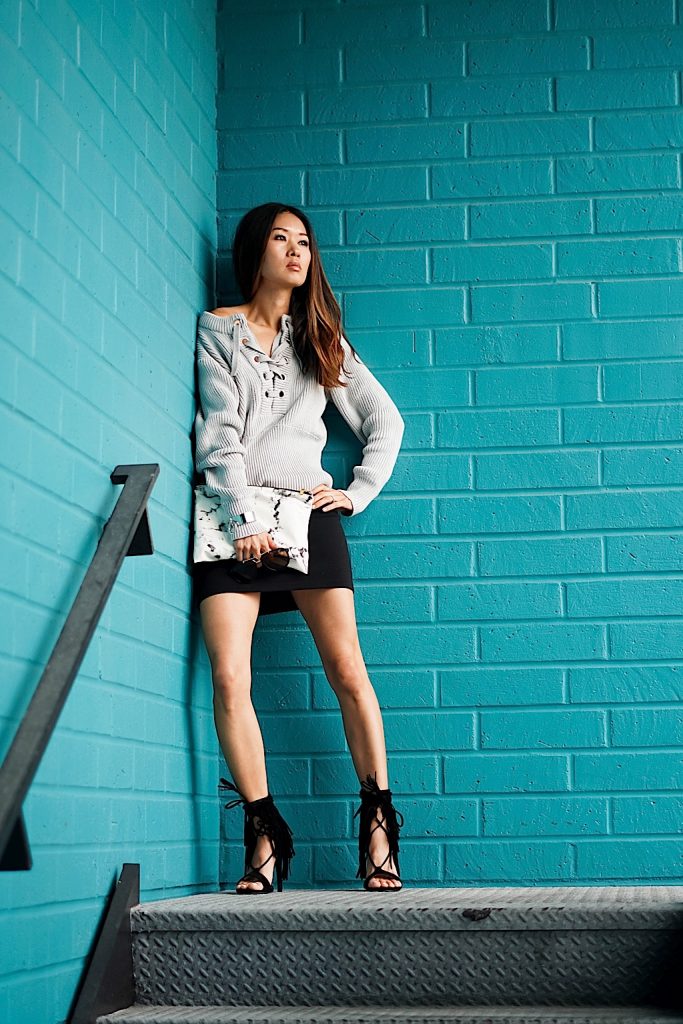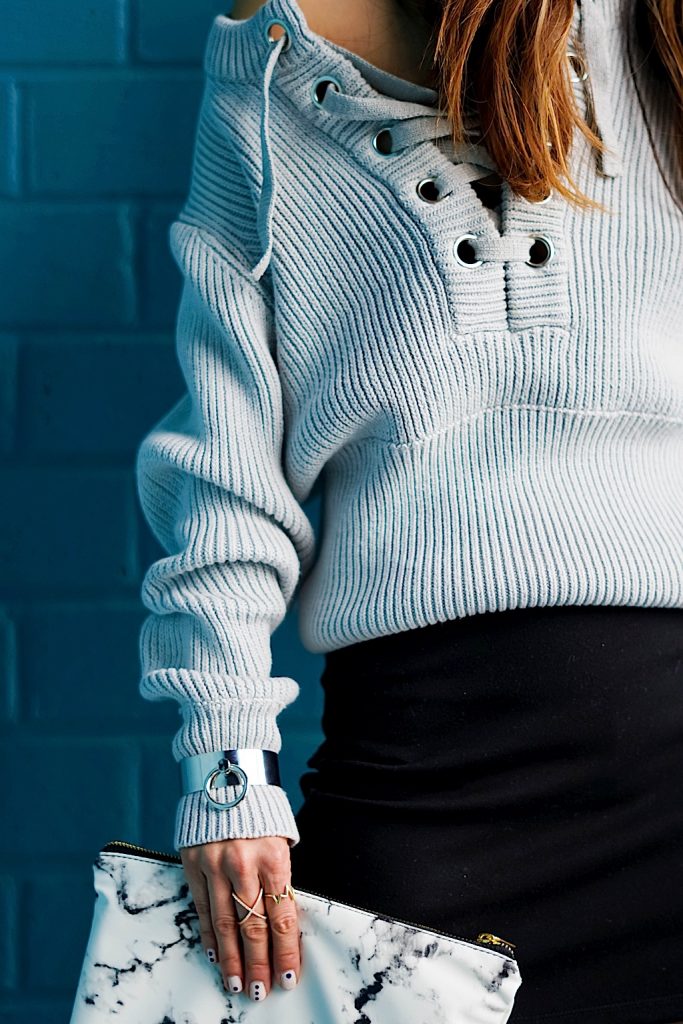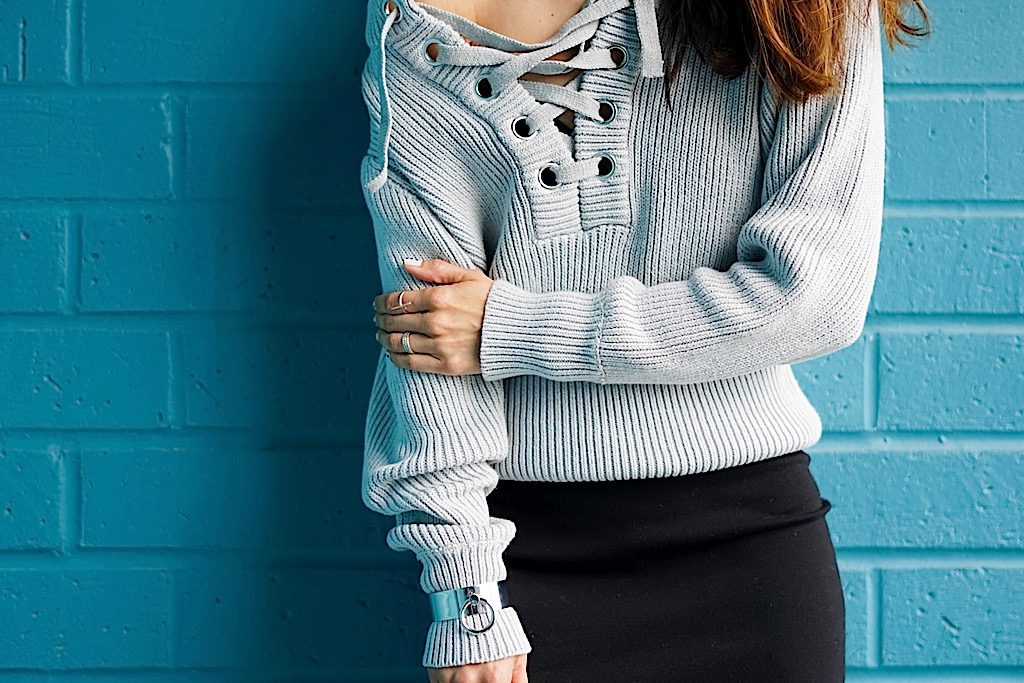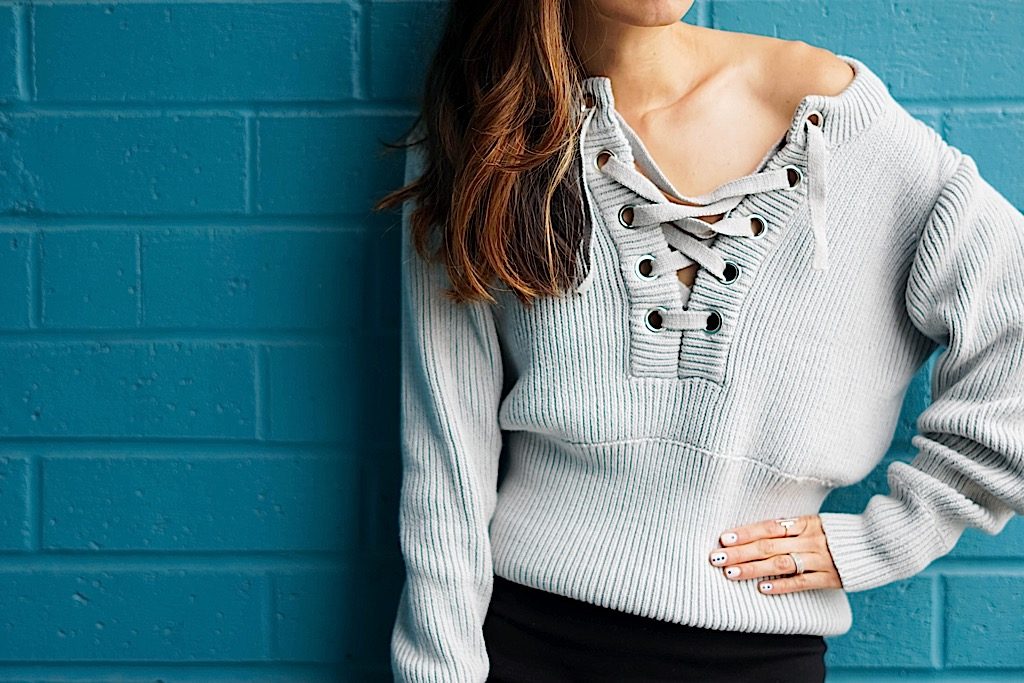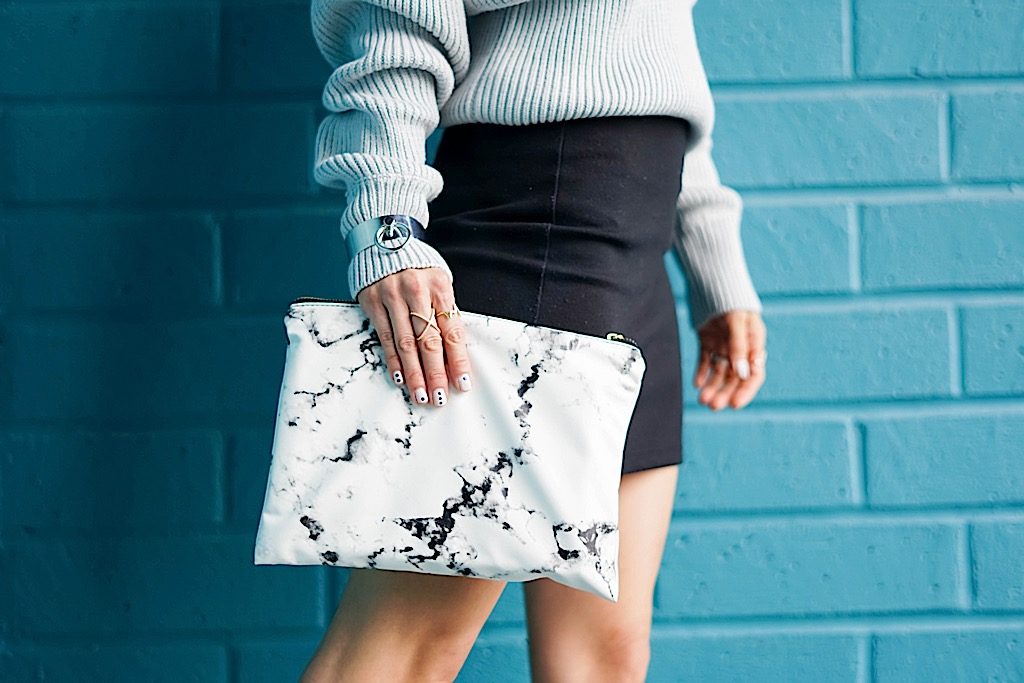 This post was in collaboration with NA-KD and links for exact clothing are provided below.
Sweater | Na-Kd
Skirt | Na-Kd
Sunglasses | Na-Kd
Shoes | Na-Kd
Cuff | Luxe B
Clutch | Luxe B
For similar items click on photos below.