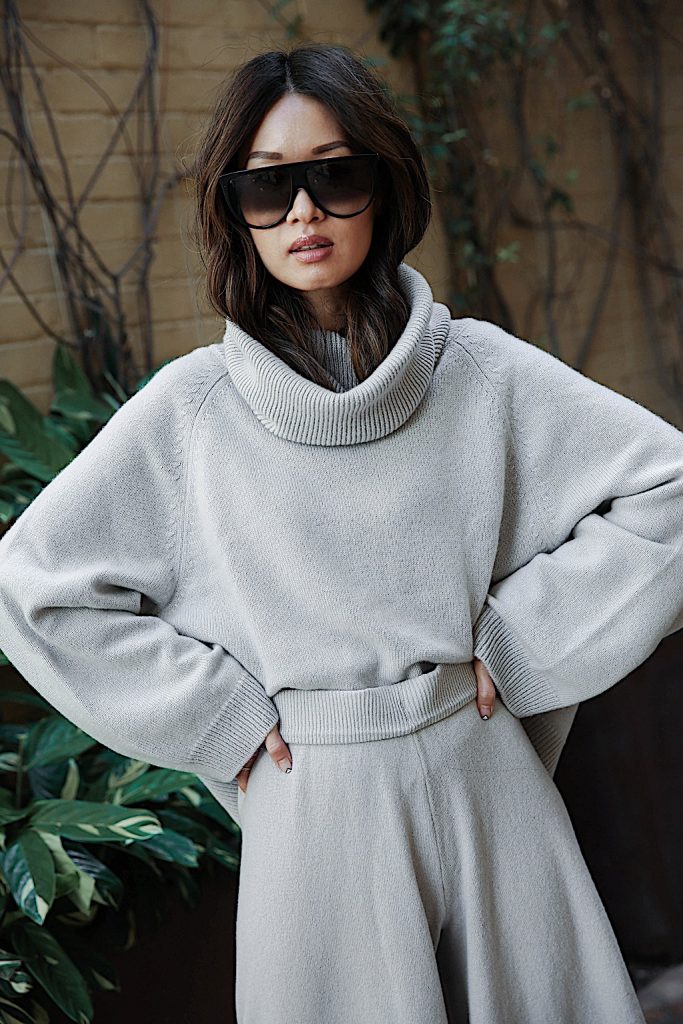 As summer inches closer, so do our vacation plans. With several trips on the horizon, I wanted to share my top three travel style must-haves. At the top of my list would be comfy clothes, followed by a large, sturdy tote bag, and then of course my favorite accessory of all, oversized sunglasses.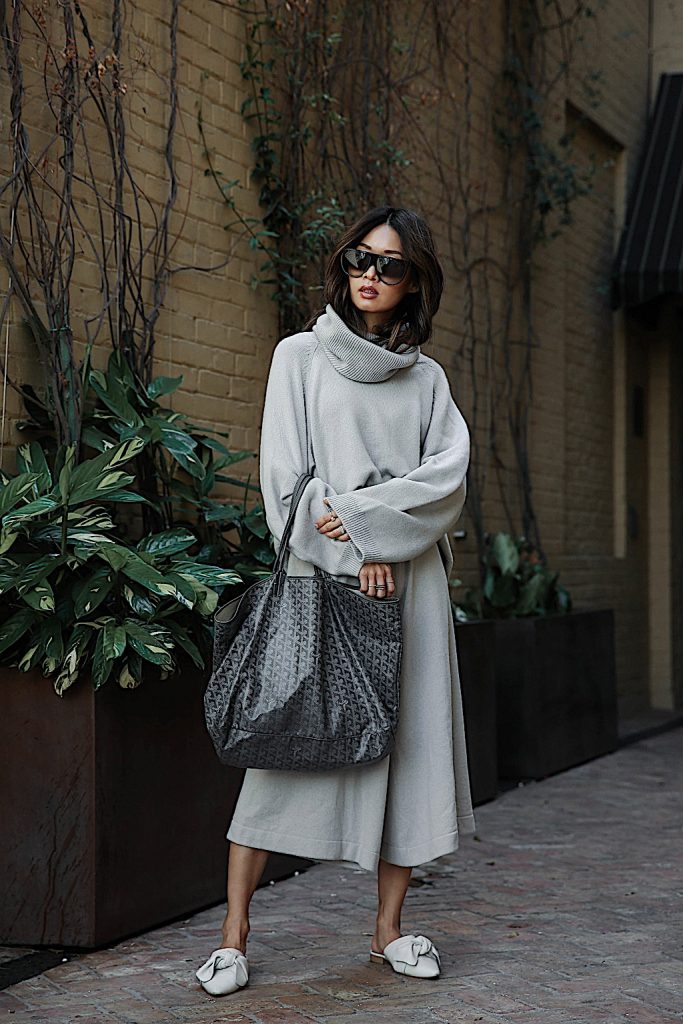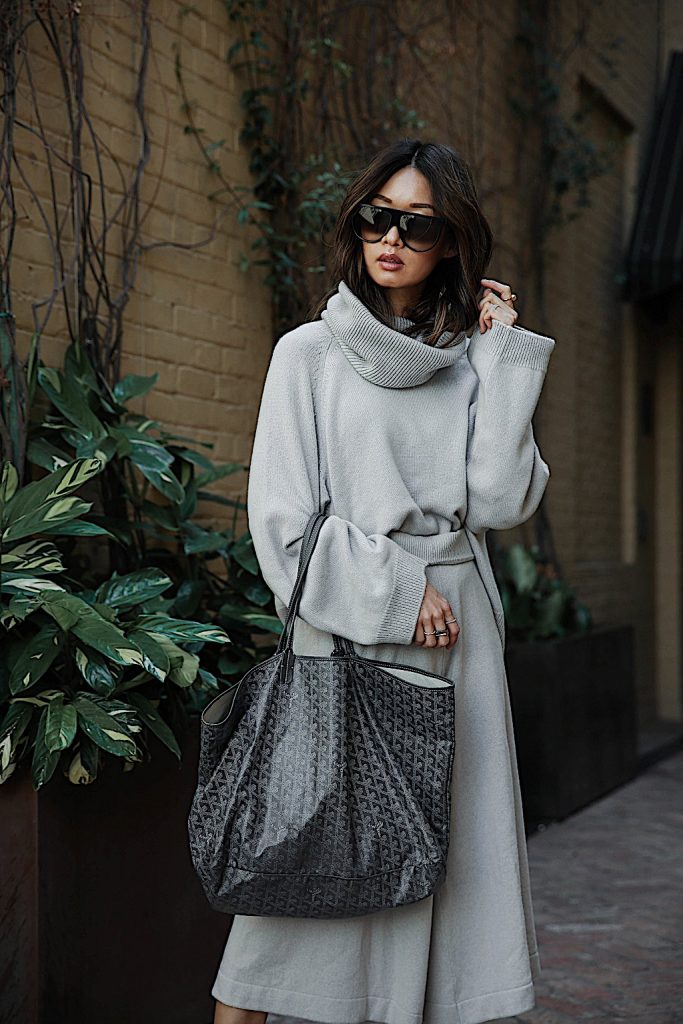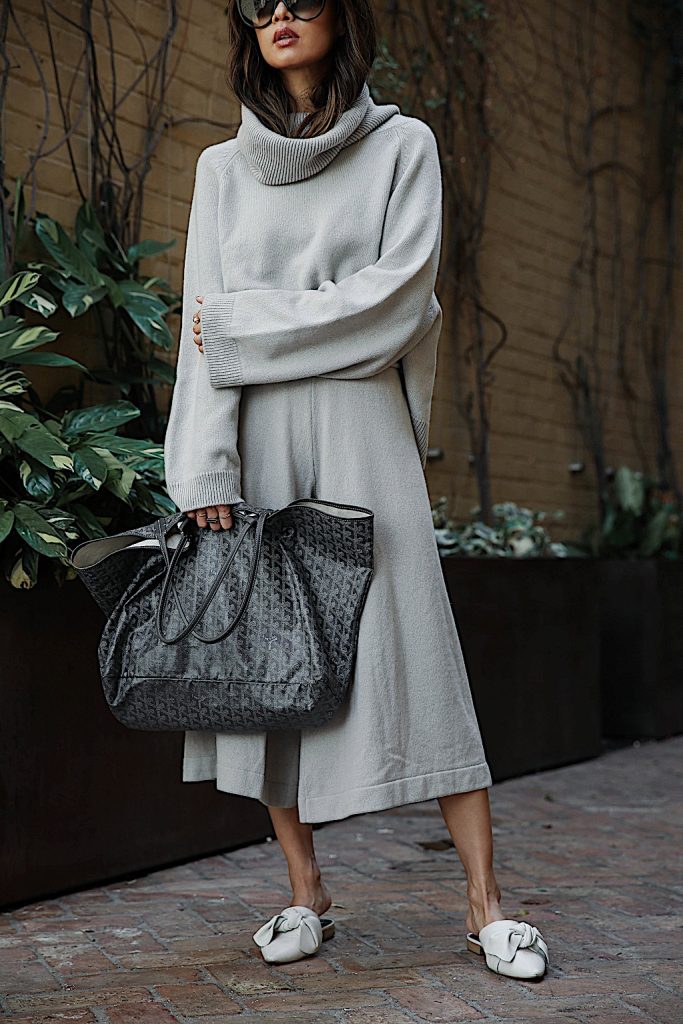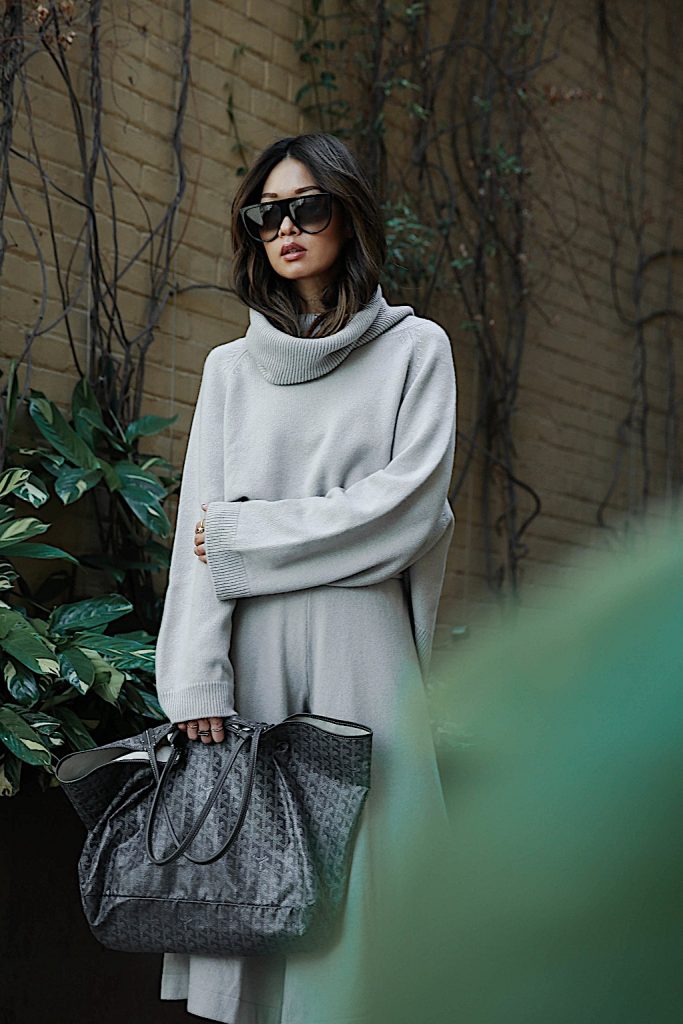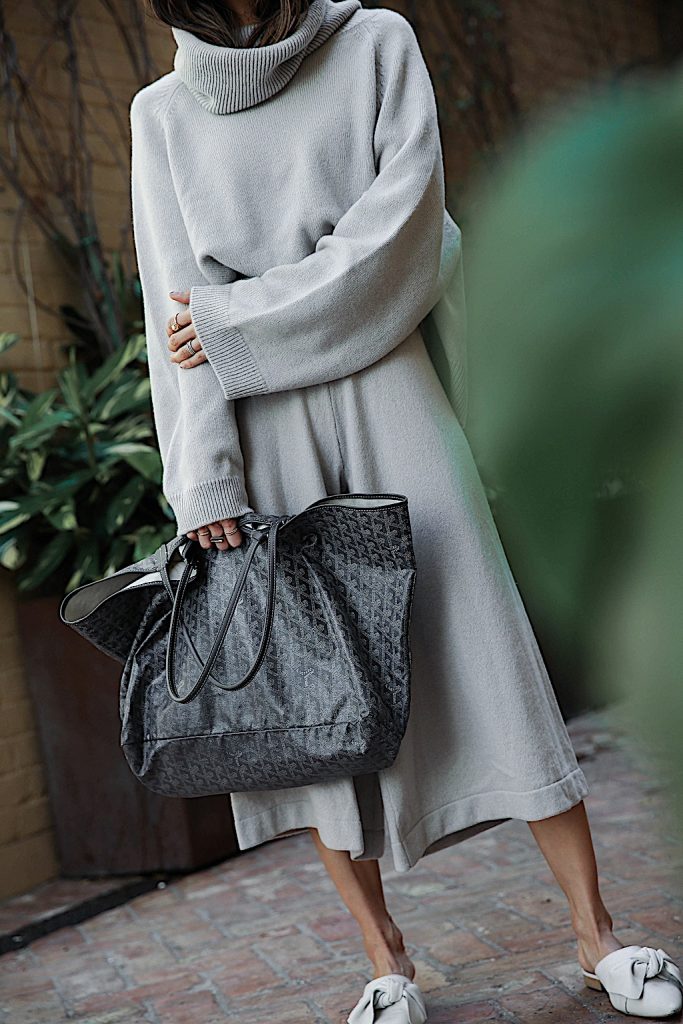 / COMFY and CHIC /
One of the first things I think about before I jump on a plane or hit the road is comfort. Of course while I want to look chic while traveling, comfort wins above anything. Luckily, I found the most amazing cashmere sweater set from Rey Reina that I will literally be wearing on every trip. Not only is it super soft, it will keep me warm on those chilly airplane ride or from the blasting air conditioner in the car. The extra large turtleneck on this sweater can also be used as a hoodie and the back of this sweater is split open with a chic tie that allow for some air to flow through. I love that I can also wear these pieces separately and they are so effortless and easy.

/ LARGE TOTE BAG /
I travel a lot with my kids which means carrying endless amounts of snacks, wipes, books, and sometimes even toys (think LOL dolls and Squishies). Let's not mention the laptop I also carry to do a little bit of work. My go-to tote is this Goyard Louis GM bag (this is the largest size) and surprisingly it can carry quite a bit in here. During every trip I think it's going to be the last trip before this bag falls apart, but even after five years of major usage, there's no sign of ripping. This is definitely a keeper and one that lasts.

/ OVERSIZED SUNGLASSES /
Hands down my favorite accessory are sunglasses (obvious if you've been following me for a while). When you want to hide a makeup-free face, jet-lagged eyes, or even just to look a bit extra, oversized sunglasses are the way to go. I've had this Celine pair for a few years and I love the flat top shape as well as the darkening lenses. The bigger the better when I travel, especially if you're going somewhere tropical (other than hiding a no makeup face, they actually do protect from the sun).

So there you have it, my must-haves for a jetset style. What are your must-have to look chic while traveling and why? Please share!