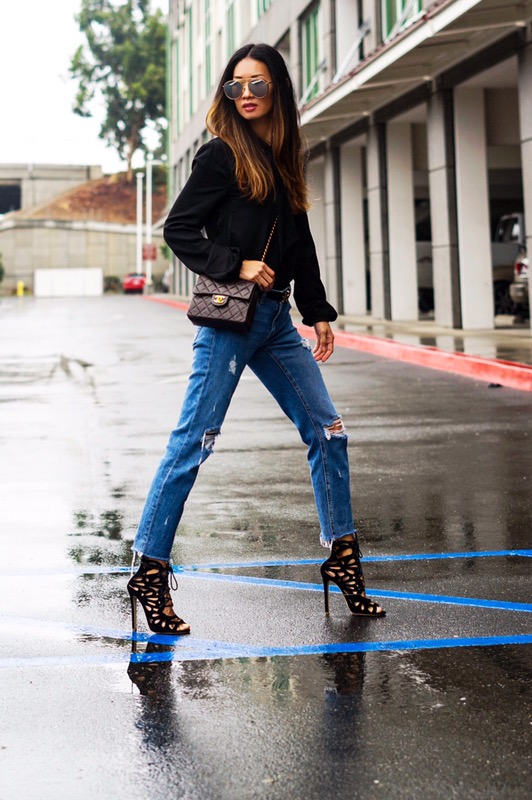 By now you know I have an affinity for luxury handbags. My everyday, minimal style relies mostly on basics, but when it comes to bags, I like to invest in luxury, chic pieces to enhance my outfit and make a statement. Keeping up with trends and purchasing new handbags every season can get expensive, so if you're looking for a pre-owned, luxury bag it is crucial to purchase from a reliable and trusted store.
I found this vintage, square, mini Chanel Classic Flap Bag from Trendlee and instantly knew I had to have it. Lately I have been loving the mini bag trend and this bag is the perfect size to hold all of my essentials and wear as a crossbody or carry as a shoulder bag. It is a classic Chanel bag, yet the mini size makes it more modern and ideal to take from day to night.
Trendlee is the premier source for online, pre-owned luxury handbags. Not only do they have a stellar Chanel collection, they also carry so many other exquisite brands like Hermes, Celine, Givenchy, and more! Trendlee also works with influencers to put together curated collections so that you can shop by influencer style as well. Take a look at my curated collection, Daily Kongfidence x Trendlee, to see what I may purchase next.
When I selected this vintage Chanel bag, I wasn't sure what to expect as far as the quality of the bag. When I received the bag in the mail I was exceedingly surprised. Not only was it packaged with immense attention to detail, the bag itself was in such excellent condition, I really had to search closely for any signs of wear (there were hardly any to be found)! Trendlee does an impeccable inspection of the bags they curate and condition and quality are of utmost importance. This bag still looks brand new!
In addition to the careful packaging, they included a photo of the bag and serial number along with a third-party authenticity certificate. Trendlee stands by their pre-owned products and will fully reimburse you if the bag is proven unauthentic. I don't know about you, but that leaves me with 100% confidence in purchasing a previously owned luxury bag.
I love the simplicity of this particular Chanel bag and how classic yet modern it looks. I like bags that can be carried multiple ways so this is an ideal mini bag for me. The best part is the price – over 40% off the retail value and such pristine quality at a heavily discounted price. Now that I've found a reliable source in Trendlee for my pre-owned handbag desires, I definitely have my eye on this white Hermes Birkin, this beautiful Celine crossbody bag, and this Valentino rockstud bag. The possibilities are endless but the bags go pretty quickly, so grab them while they are available. Take a look at their extensive collection or my curated picks and when you find something you love, get an ADDITIONAL 5% off their majorly reduced prices using my code KONGFIDENCE.
Not only will you walk away with a bargain, quality, luxury handbag, you can walk away with KONGFIDENCE that this bag is the real deal.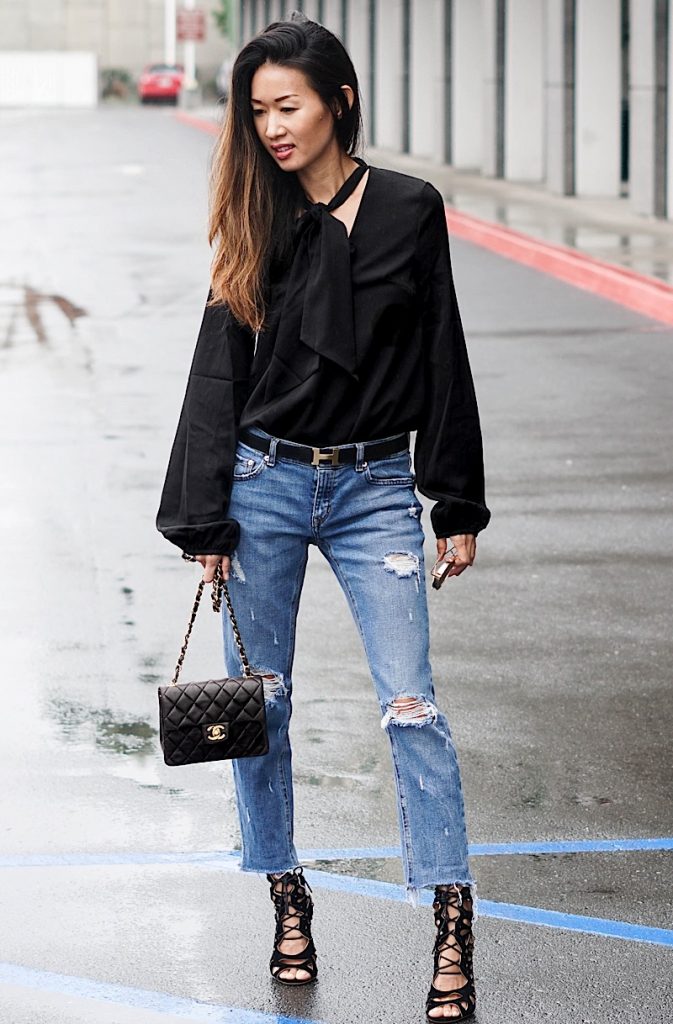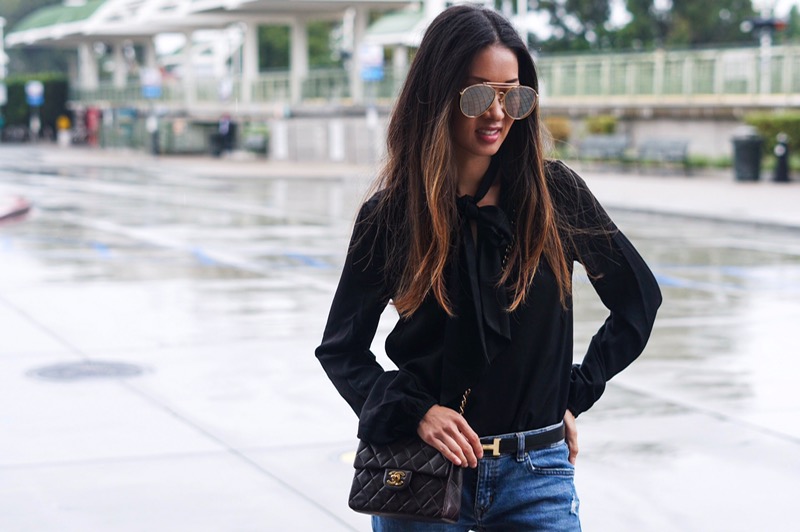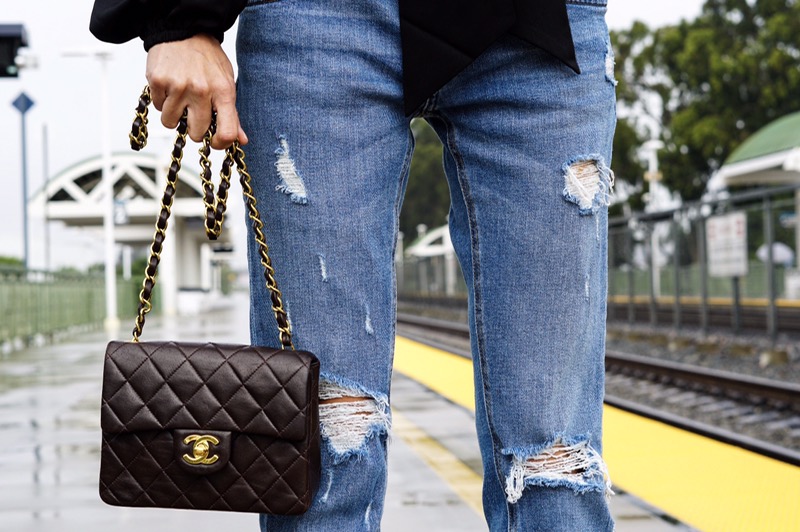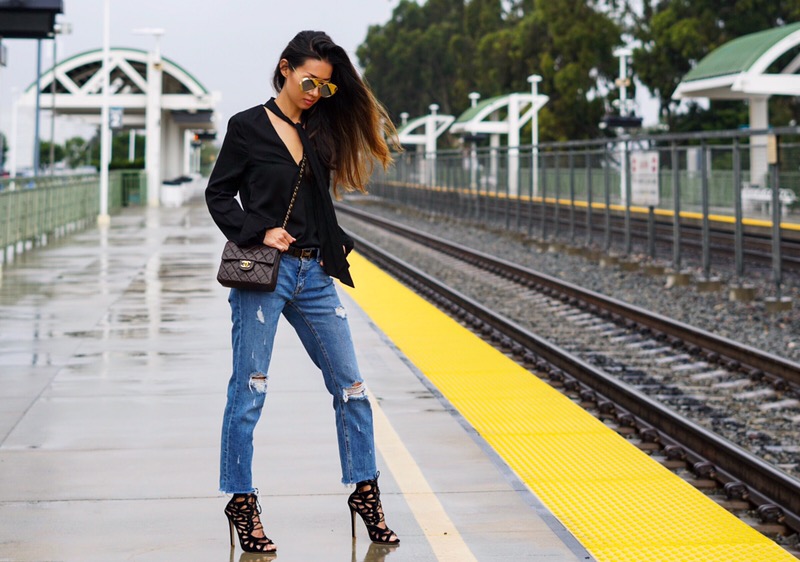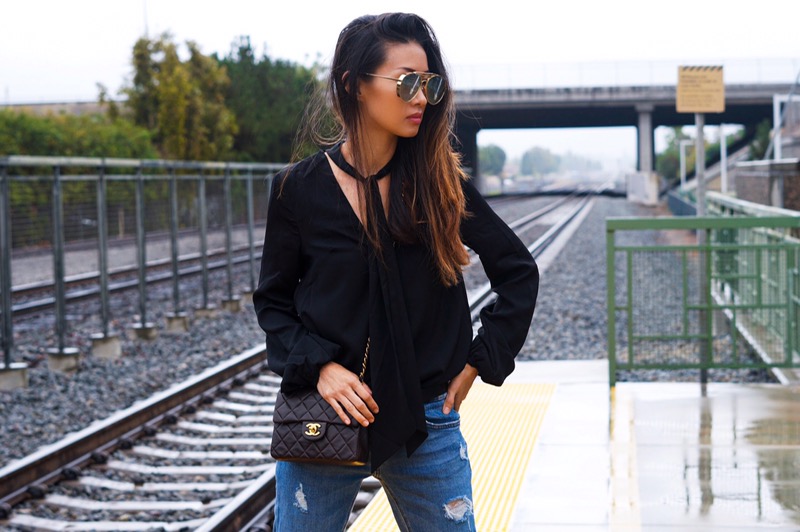 Top | Tobi (Dress worn as a shirt, final sale for 50% off)
Jeans | Zara
Bag | Chanel (use code KONGFIDENCE for 5% off)
Sunglasses | Gentle Monster

Thank you Trendlee for sponsoring this post, all opinions and thoughts are my own.