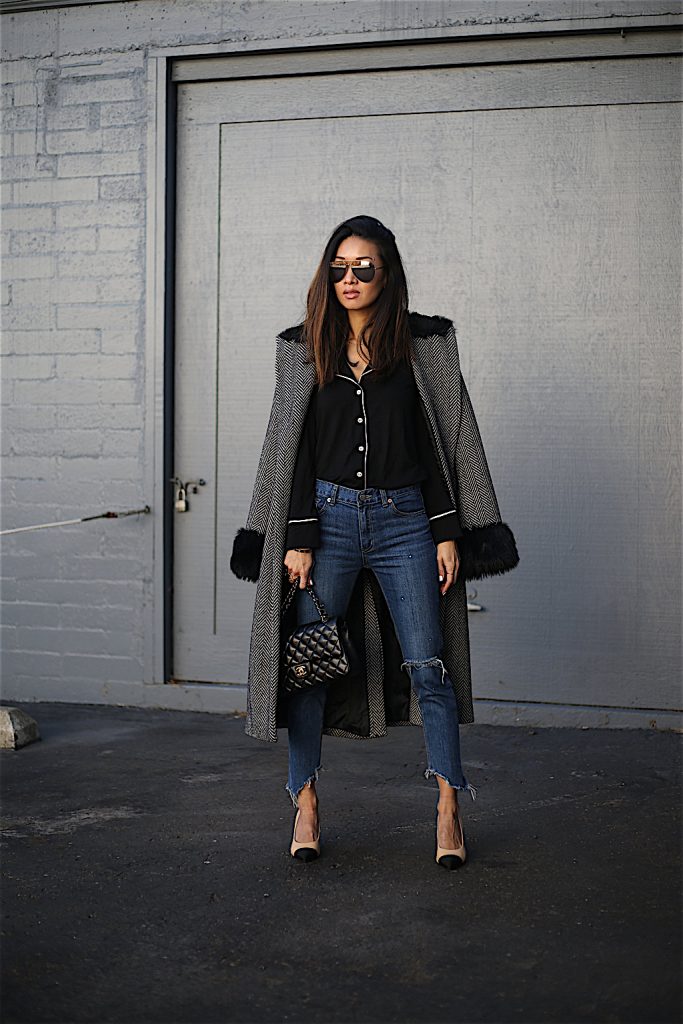 When I started my blog, I really wanted to share my style with everyone to show that anything you wear could be worn well with just a bit of confidence. As we all know, confidence comes from within, but over the years I've also learned that several things help to boost MY confidence when putting together an outfit.
/ Pieces that Boost my Confidence /
• Fabulous pair of shoes (helps with the strut)
• Oversized sunglasses (celebrity status)
• Fresh blowout (feel like a hair model)
• Designer bag (yes, I admit it, they make me happy)
• Statement coat (read below)
So let's talk about coats. After all, we are in the middle of winter and fortunately even Southern California feels like winter this year (thank you El Nino). When styling my outfits, I never underestimate the power of a coat. I have these two coats in particular which were purchased on a trip to Paris over 15 years ago that I just pulled out and wore again. The beauty of these coats other, than I can say I purchased them in Paris, is that they have withstood the test of time and can still be worn today.
Just because a piece is old, doesn't mean you can't wear it again like it is new.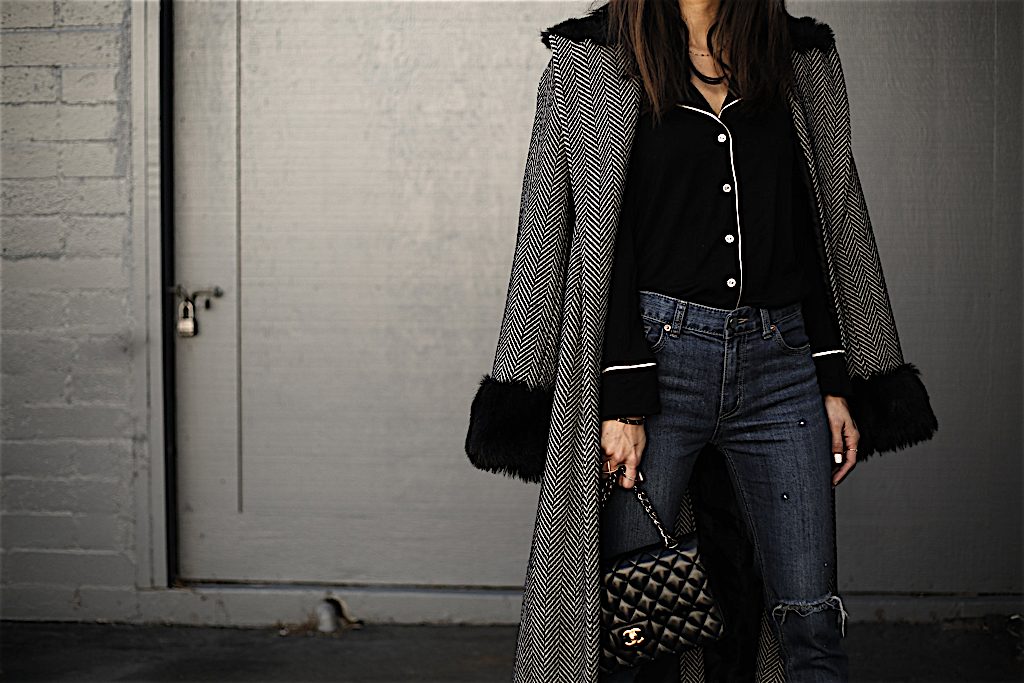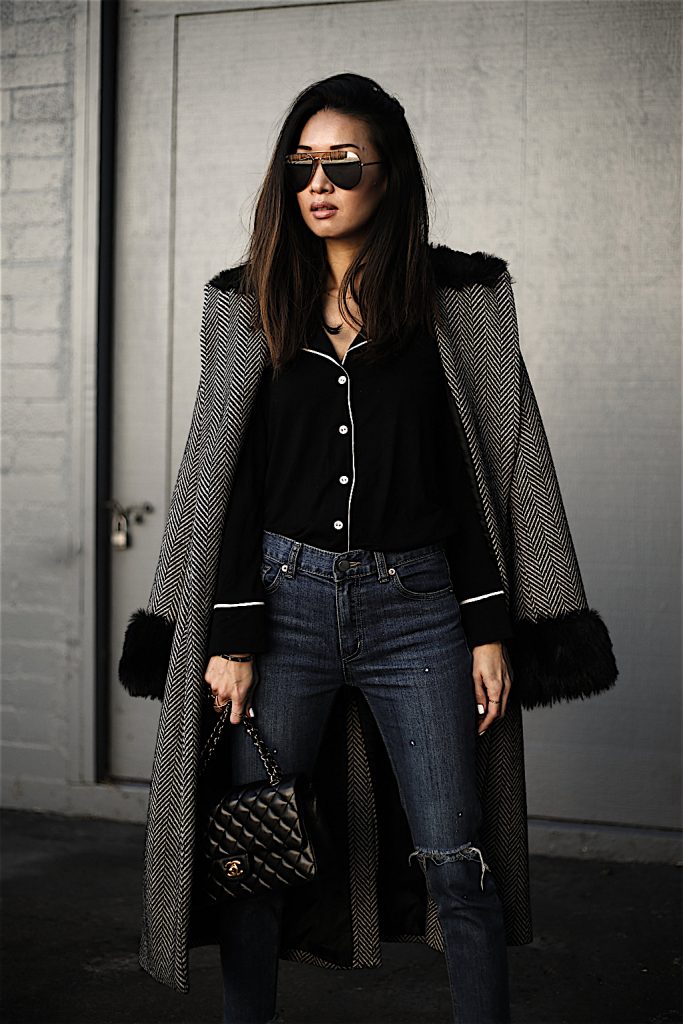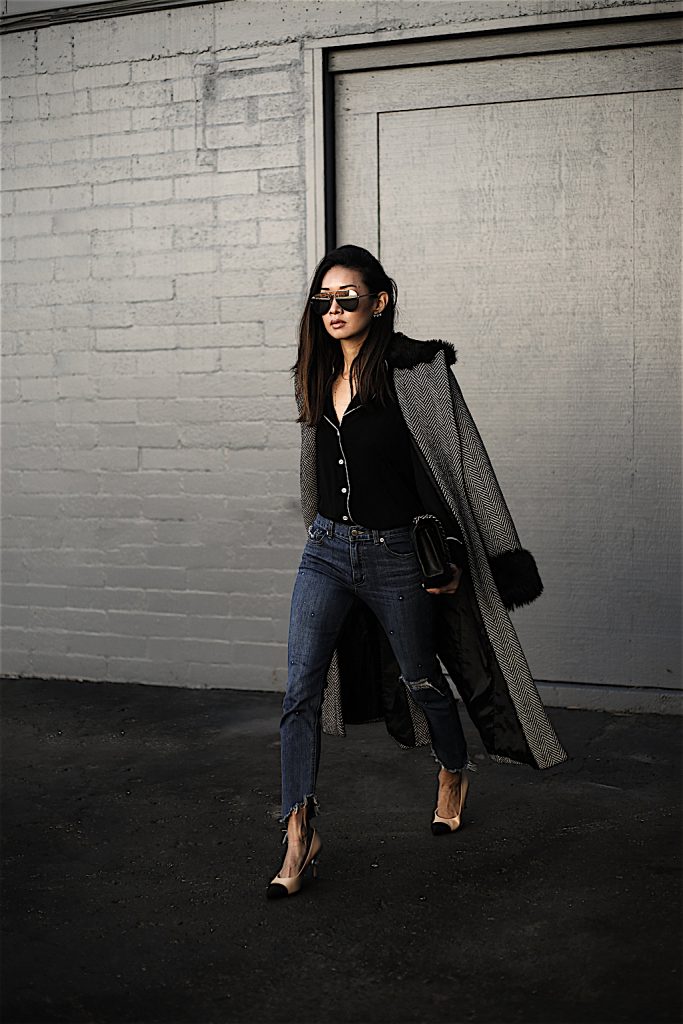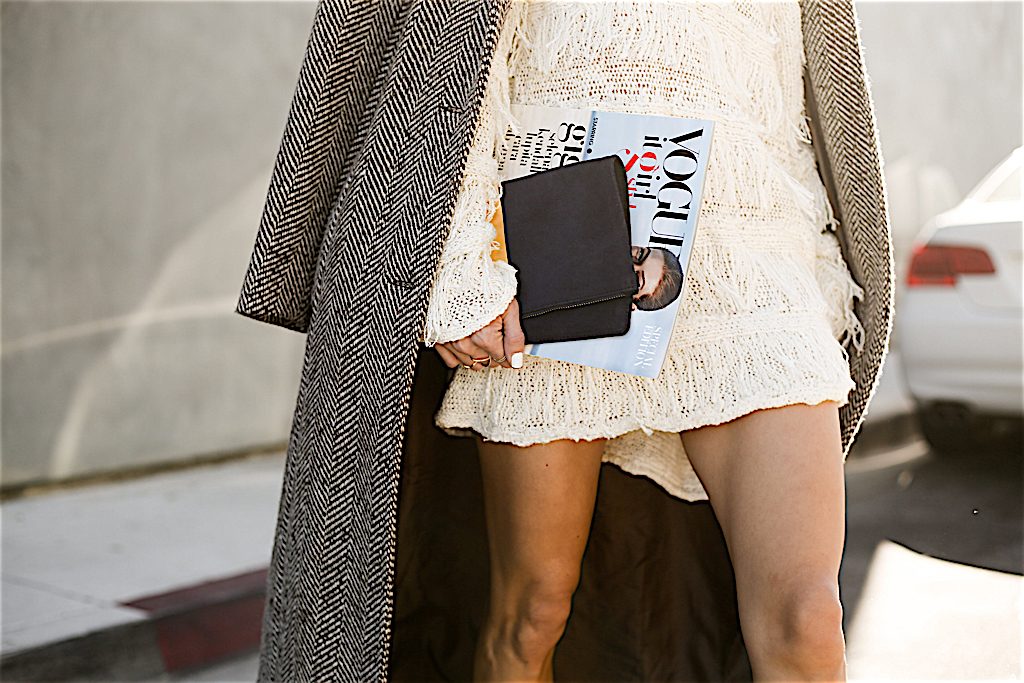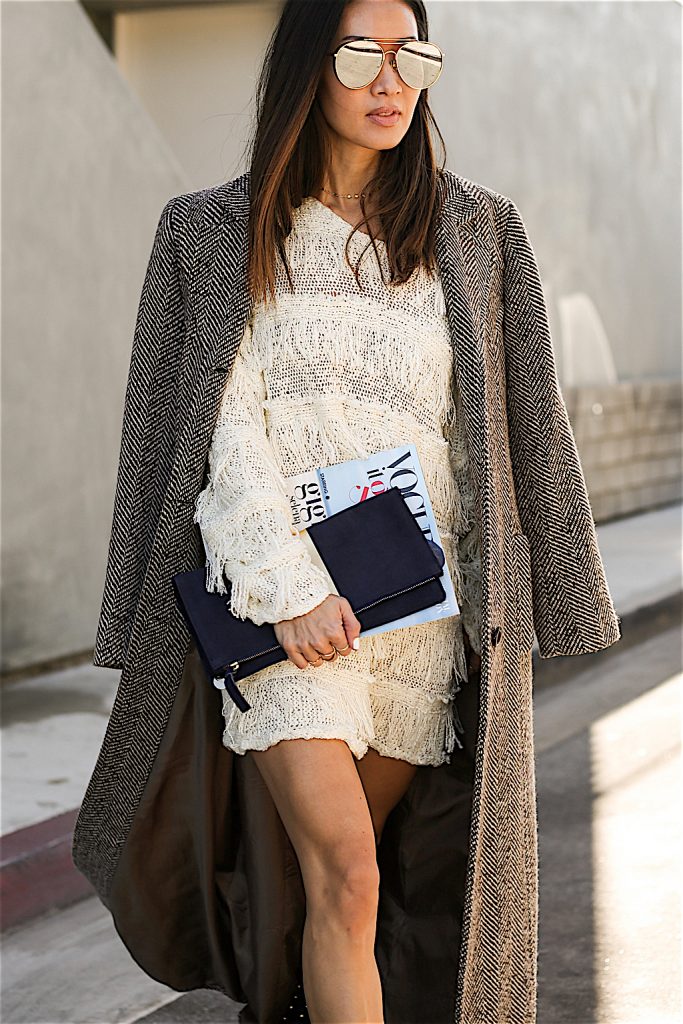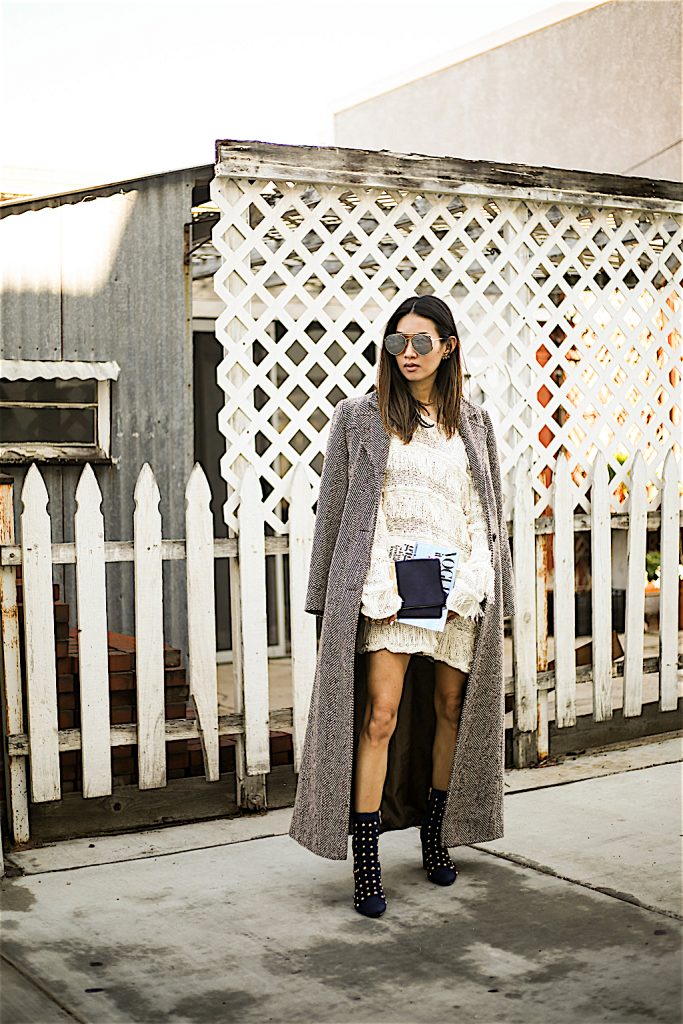 What I love about all coats is that it really doesn't matter what you wear underneath them because the coat itself makes the statement. It is just one piece, but it packs a punch. So why does wearing a coat give me confidence? I think of it as my cape – there's drama, there's flare, and there's flow. And honestly, I just feel like I am Superwoman when I wear one.
/ Styling Tips for a Coat /
• If there's a collar, pop it like it's hot
• Simply draping a coat over the shoulders makes a statement too
• To add some glam, include a faux fur stole over the collar or over one shoulder and belt it
While wearing a coat and any of the other pieces I mentioned above help to boost my confidence, the biggest secret I have learned is that if you believe in yourself and strut your stuff, you'll have everyone else believing in you too. So tell me your secret, what gives you confidence when putting together an outfit?
Sadly these coats can't be linked because they're practically vintage, but I've linked some of my favorite coats this season and many are on sale right now!