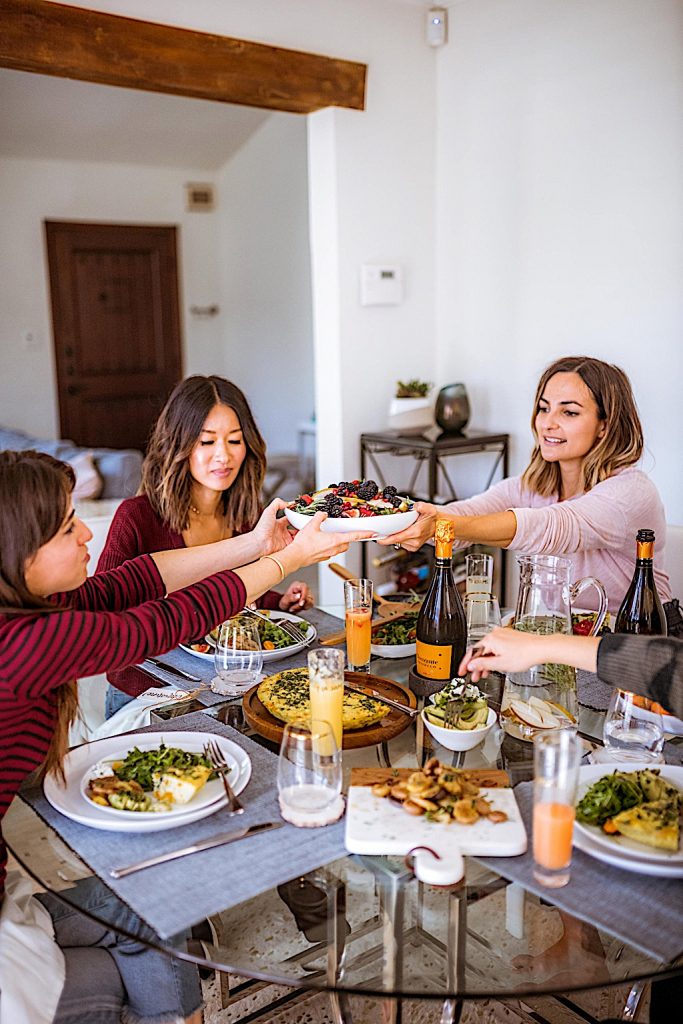 I love this time of year because of all the gatherings that take place. From family, to friends, to co-workers, it is a time of celebrating friendships and gratitude.
A few weeks ago I met up with bloggers that I had known only through social media, but felt like I already knew. Camille of @charmedbycamille, Kelly of @she_went_west, Natasha of @noshwithtash, and I decided to get together to celebrate ourselves (because why not?) over some amazing Prosecco and delicious food and chat about everything from fashion to family and decor!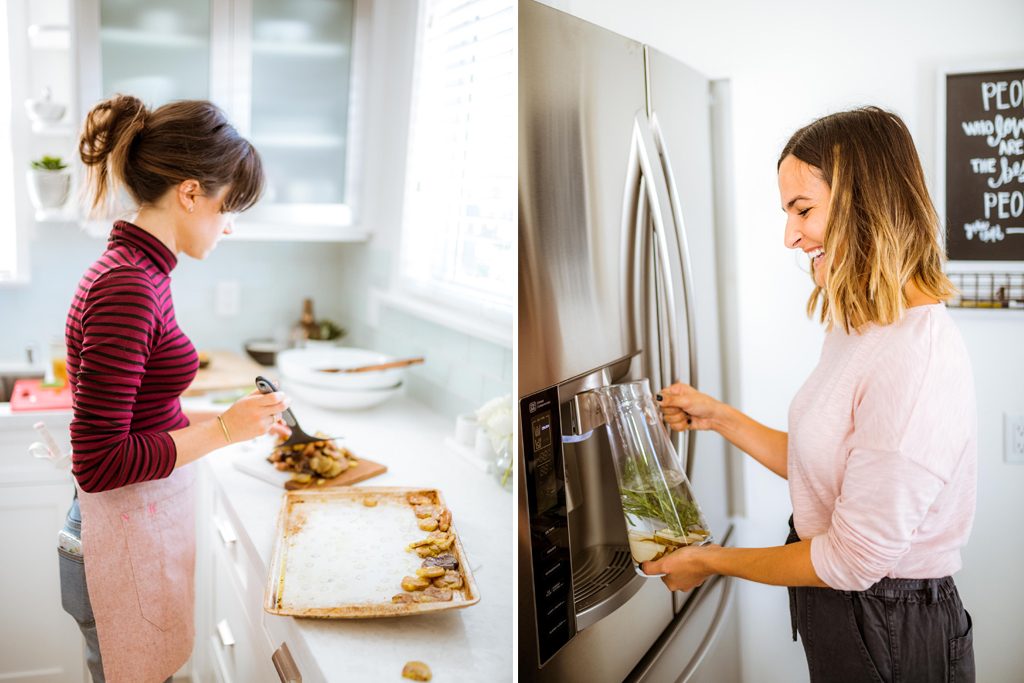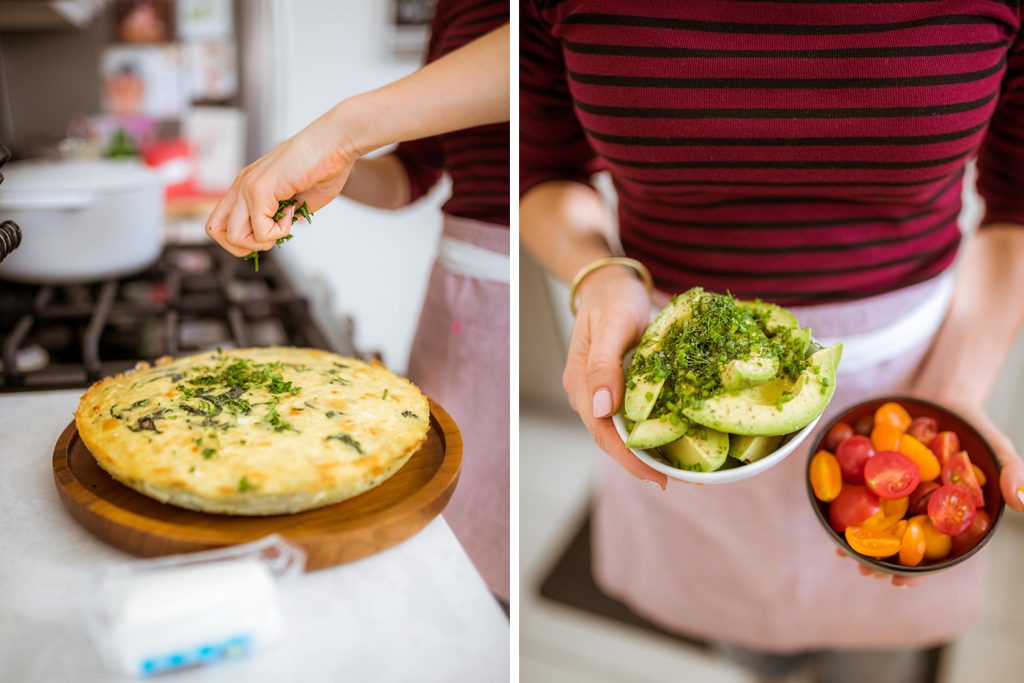 When it comes to brunch though, first thing is first…mimosas! I personally am not a huge drinker, but who can say no to Prosecco especially when it's from Italy. Danzante Wines makes such fabulous Prosecco that pairs perfectly with brunch. I like that it is extra dry with lasting bubbles (which is ideal when entertaining) and has a crisp appealing palate. Not only do I love the taste, I also love the meaning behind the name – Danzante is Italian for dancing and is intended to capture what you will experience when drinking their wines: a feeling of enjoyment, celebration, and being in touch with your senses. And honestly, this Prosecco does just that. As soon as you pop open the bottle, it really is all about enjoying great wine with good friends and delicious food.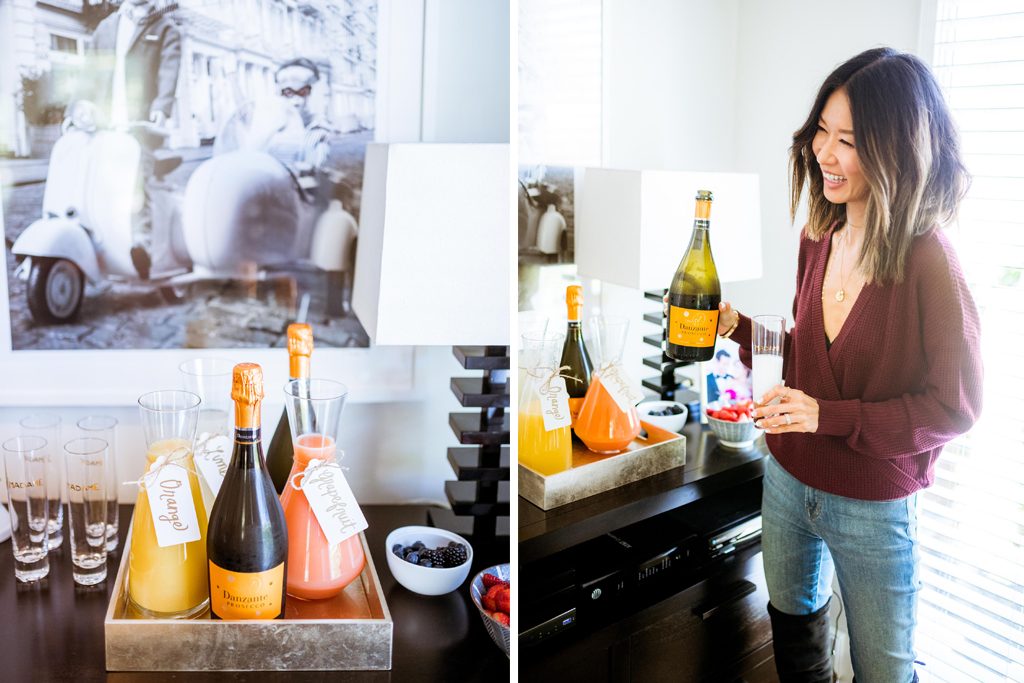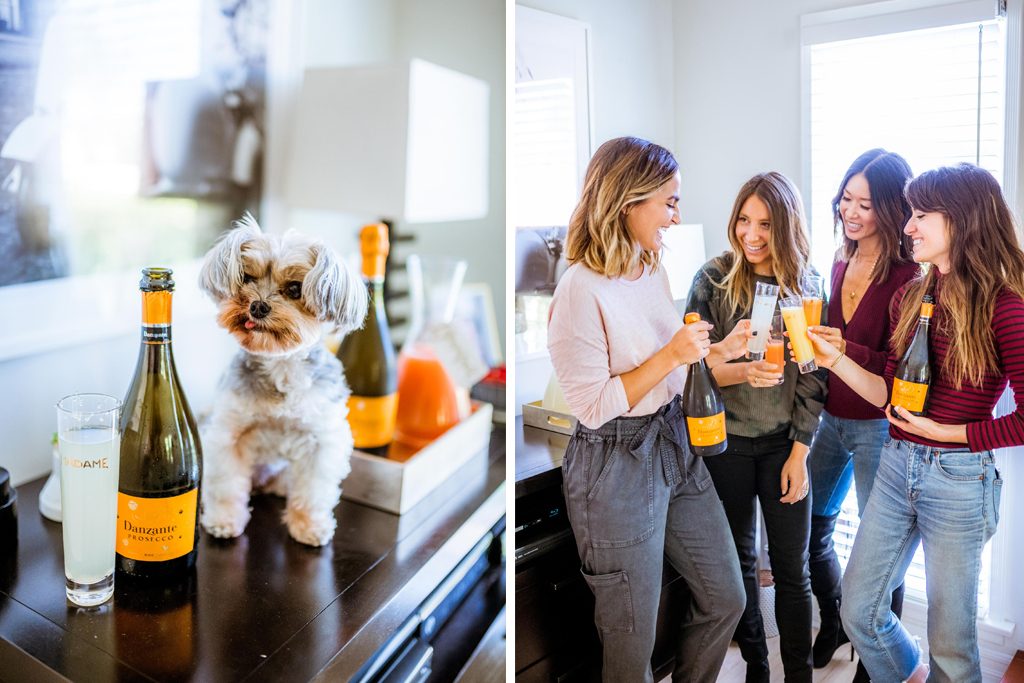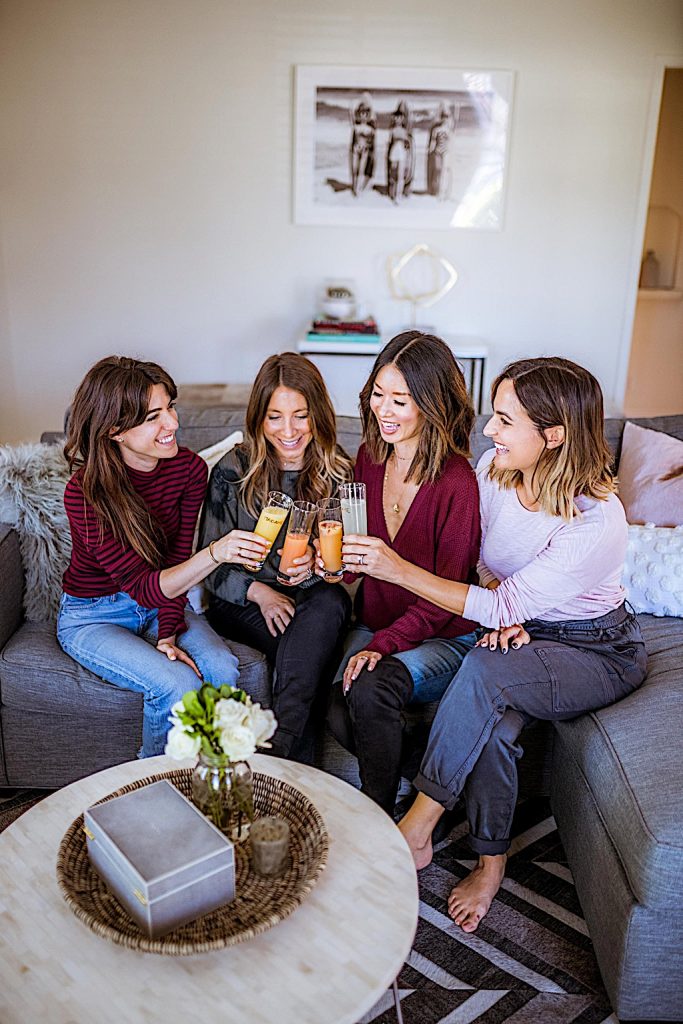 Speaking of food, this brunch was extra special because we had our very own Chef Natasha of Nosh with Tash cook for us! If you haven't checked out her delicious and easy recipes yet, click here. Not only is her food incredible, she is so funny! On this particular day, Natasha created a beautiful brunch with the freshest ingredients of local foods from Whole Foods Market. Everything Natasha made was inspired by the color and heart-warming flavors of fall from Whole Foods Market from the arugula salad, vibrant fruit salad, to the butternut squash frittata, to the mouthwatering smashed potatoes. We discovered new flavors, ideas, and favorites from this meal. I literally recreated everything Natasha made a week later (thankfully there is a Whole Foods Market near me) because it was that good and I couldn't stop thinking about it! Everything tasted so fresh and it was great knowing that not only were we feasting on her delicious recipes, but knowing that the ingredients were locally sourced, fresh, and super colorful made me feel good about eating seconds and thirds too.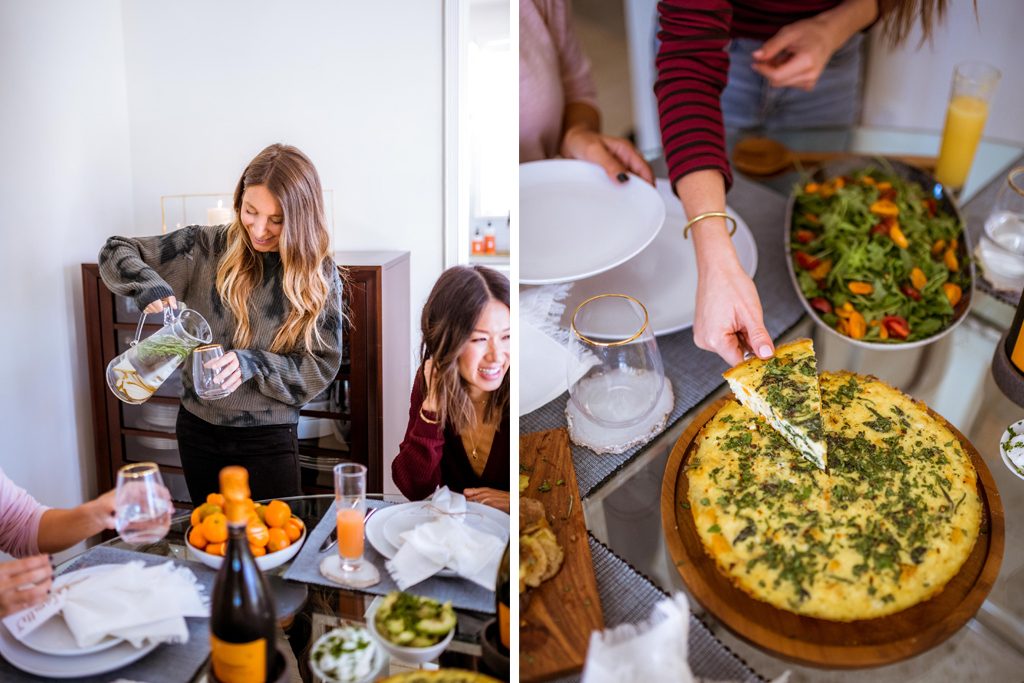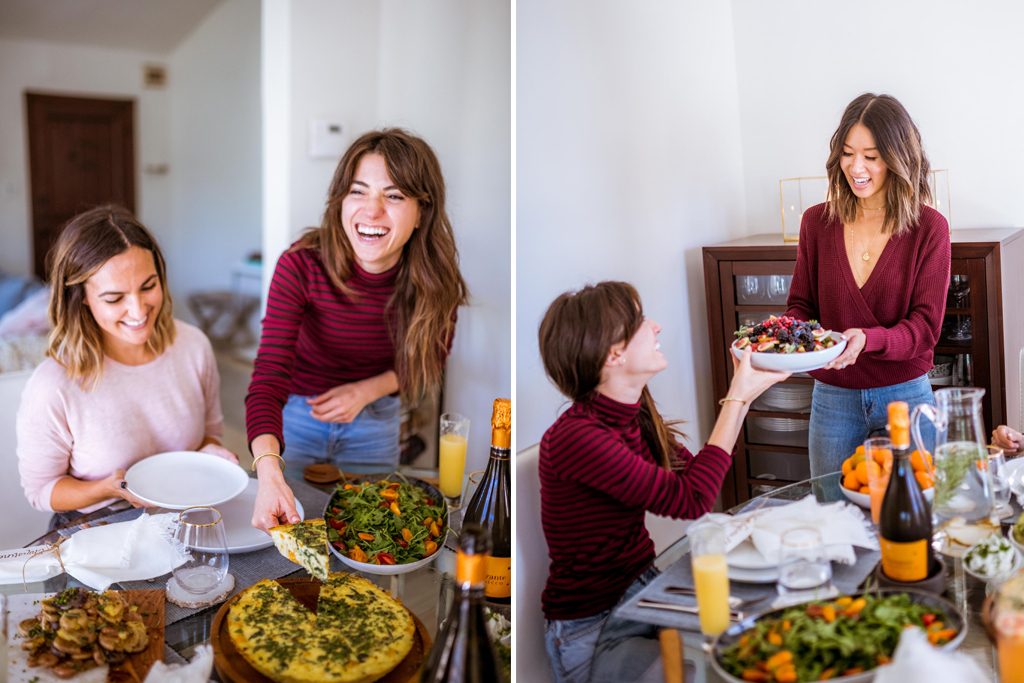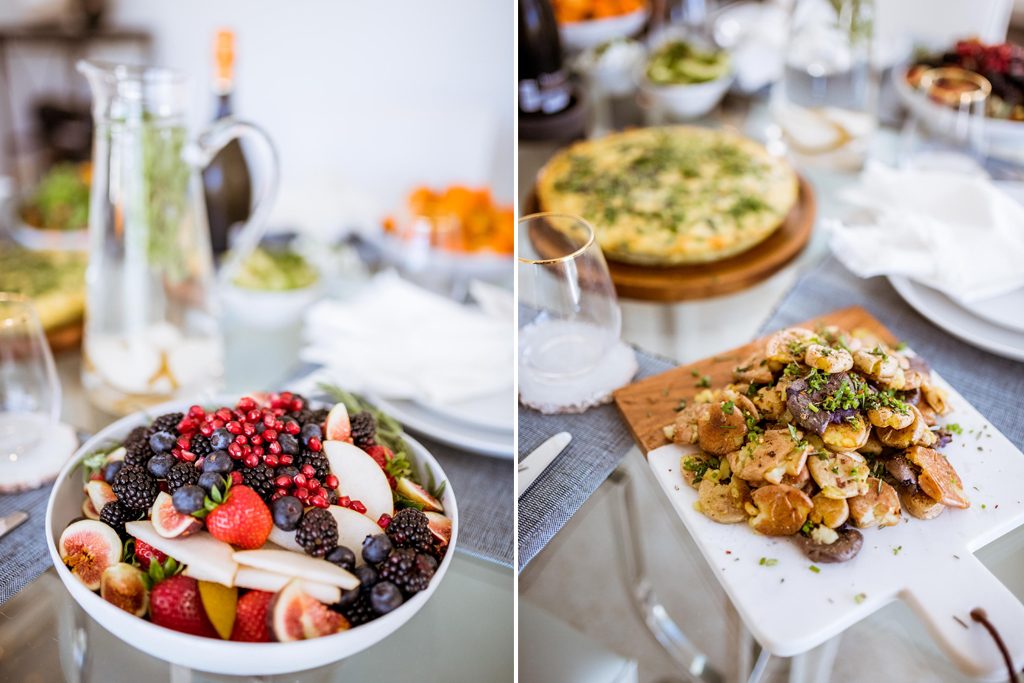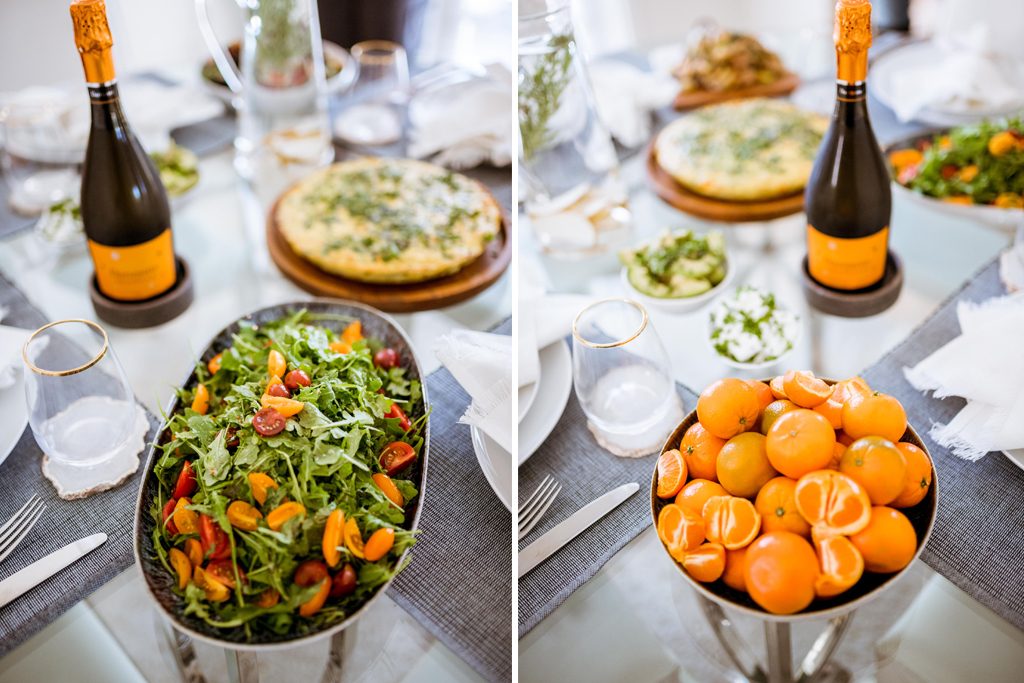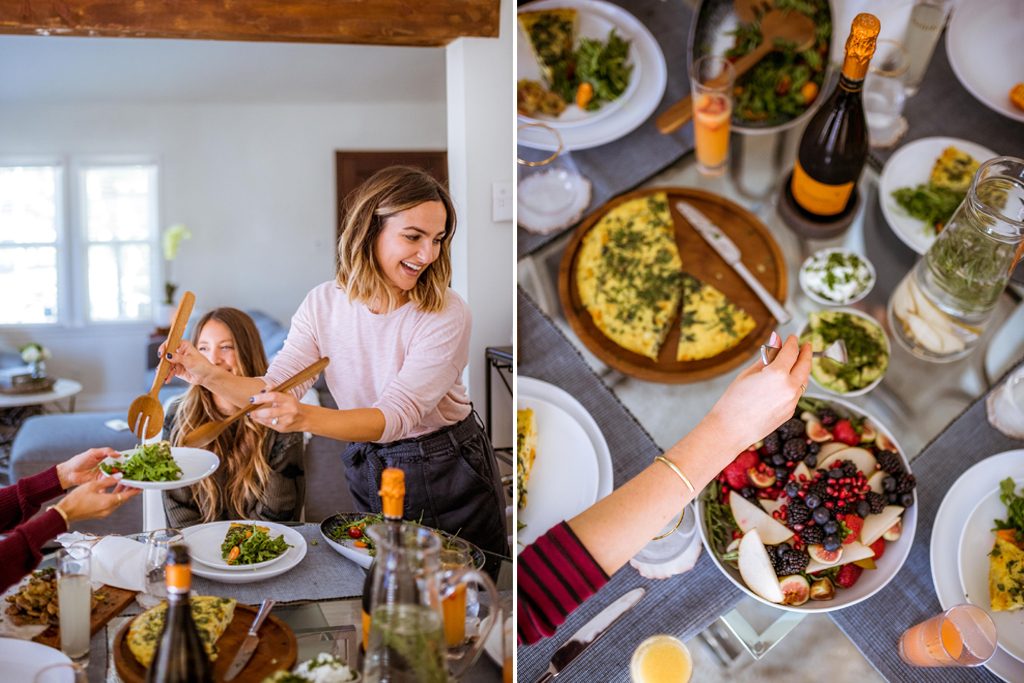 And what is hosting without having beautiful platters and table settings too? West Elm LA is one of my go-to places to get minimal yet chic, modern pieces. In fact, my casual dining area is completely from West Elm! I love all of their entertaining pieces too including the marble and wood cutting board which was perfect to display the layers of smashed potatoes, the wooden platter for the frittata (which I can also use for a cheese plate), and the organic plates perfect for everyday too. It's also about the little details like the clear water pitcher which Natasha filled with lavender and pear slices, the stunning agate coasters, the gold rimmed glasses, and the added pop of color from the placemats (all perfect gifts for the hostess too). I literally am obsessed with everything from West Elm and their price point is amazing too!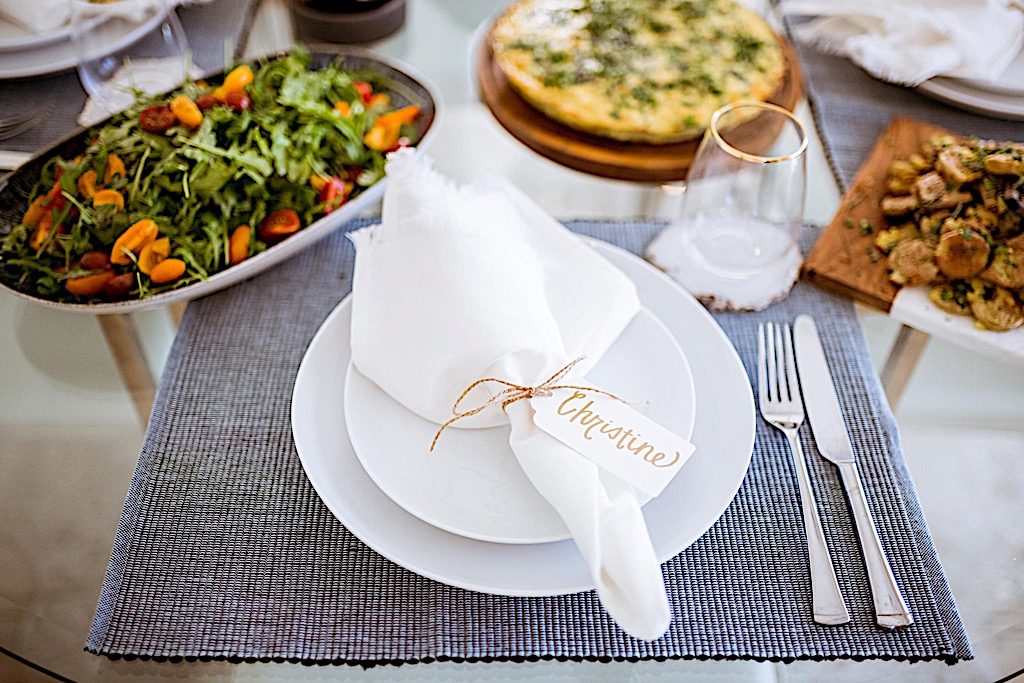 Below are a few of my favorite entertaining items:

I had such an amazing time at this brunch and loved that it was casual, light-hearted, and fun. Dressing up has its moments but it's also nice to be able to wear clothes you can move, breathe and eat it especially when there is such tempting food around! One of my favorite casual brands is Splendid. Splendid make timeless, comfortable pieces you can wear forever and that last multiple washes. This reversible sweater is perfect for the holidays and I love that I can wear it two ways (forwards and backwards). I actually ended up unknowingly twinning with Natasha who was also wearing a classic striped Splendid turtleneck.
Below are some of my favorite winter pieces from Splendid:

I had such a wonderful time at this brunch learning new recipes with Whole Foods Market, discovering the latest entertaining pieces from West Elm, and toasting to new friendships over Danzante Prosecco. In fact, we had such an incredible time we decided to try and gather together for any occasion we can think of! So stay tuned and if you aren't following these incredible ladies already, what are you waiting for?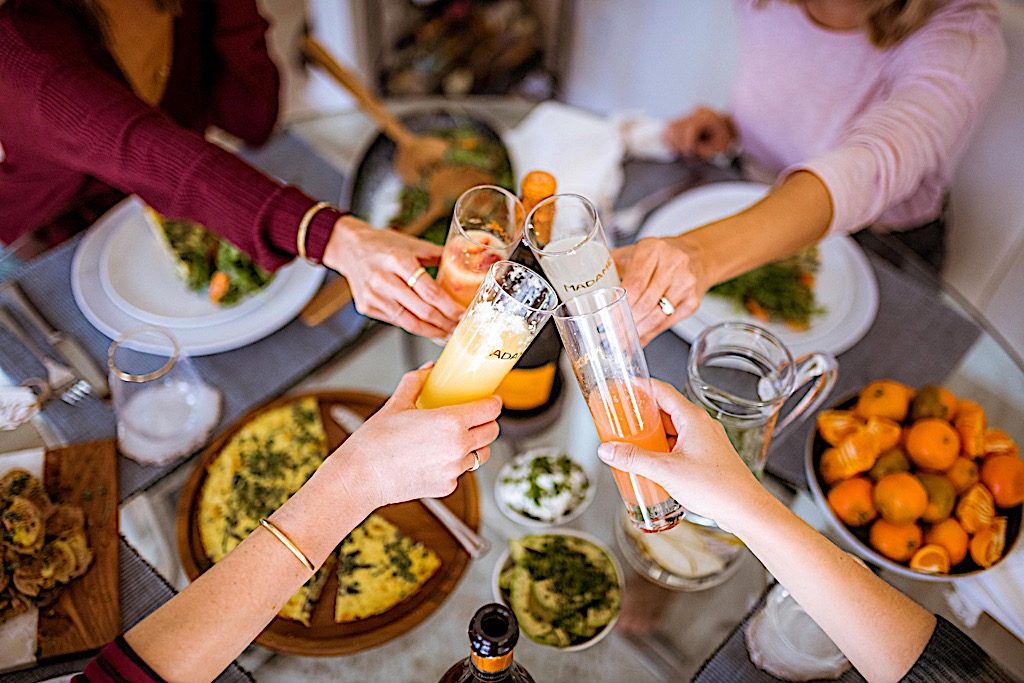 / Brunch Babes /
Camille @CharmedbyCamille
Kelly @She_Went_West
Natasha @NoshWithTash
Jordan (the talented photographer) @jzobphoto
Special thanks to Danzante Wines for partnering on this post!