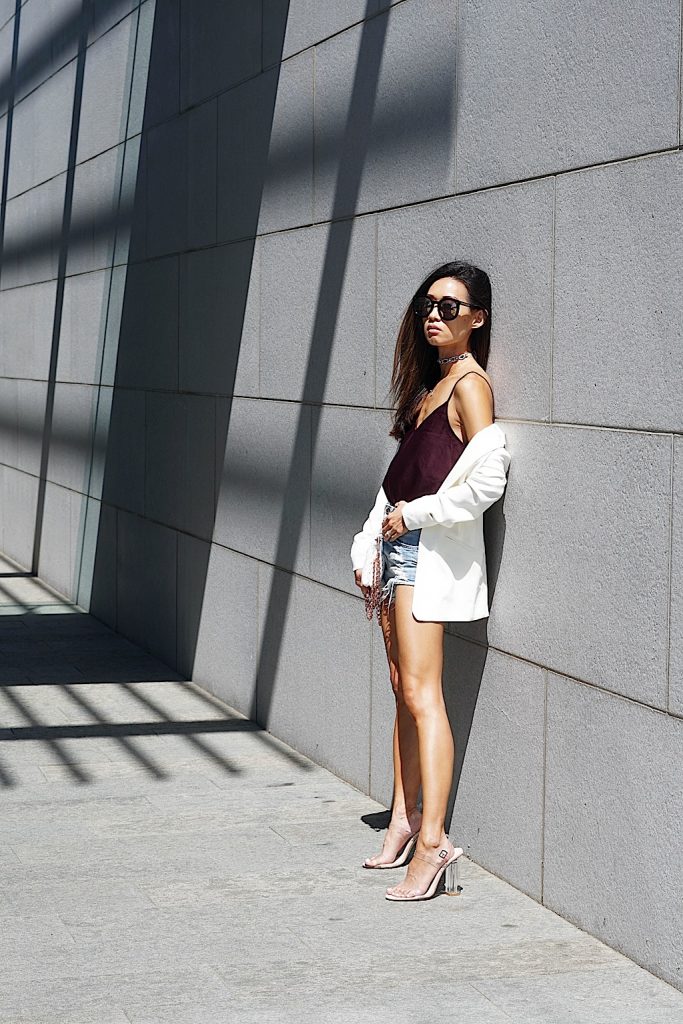 I love basics. We all love basics. The reason why basics are so appealing is because they are the staple of every wardrobe. Not only do you get the most wear out of basics, you can use them in so many ways to provide you with more looks from your closet. For me, basics are the foundation of my outfit where I build upon, layer, and accessorize to make my outfit stand out.
Take this outfit for example, I have a camisole, denim cut offs, and a white blazer. Individually they are as plain as plain can be, but collectively, they can make for one amazing outfit.
Here are a few quick styling tips to help an outfit stand out:
• Pop a collar
• Add statement earrings or necklace
• Knot a tee or blouse
• Just add heels
• Loosely tuck in the front of your shirt
• Add layers (jacket, cardigan, denim jacket, sweater)
• Push your sleeves up
• Add a scarf (around the neck, wrist, or bag)
A general fashion formula I like to follow is:
1 basic (tee, jeans, skirt) + 1 statement piece (color, pattern, texture) + 1 completer piece (jacket, belt, sweater) + accessory (shoes, jewelry, bag)
Basics are my friends. I love them and can't live without them. The beauty of basics is that when you put them together, they're not so basic after all. What are some basic pieces in your closet that you can't live without?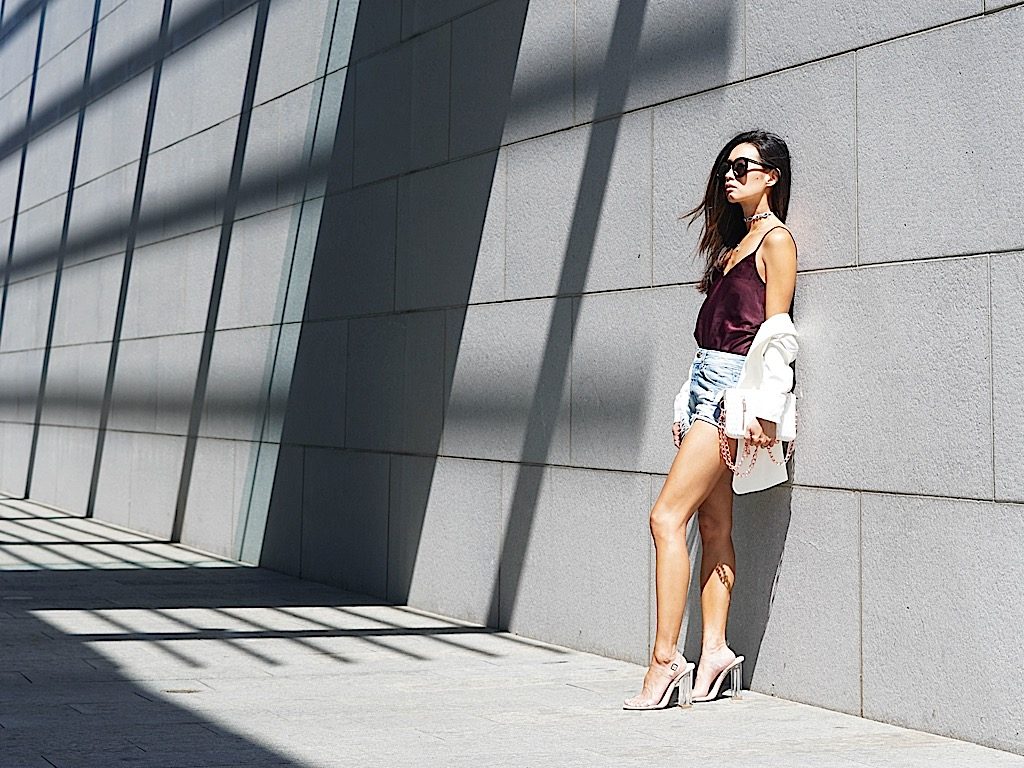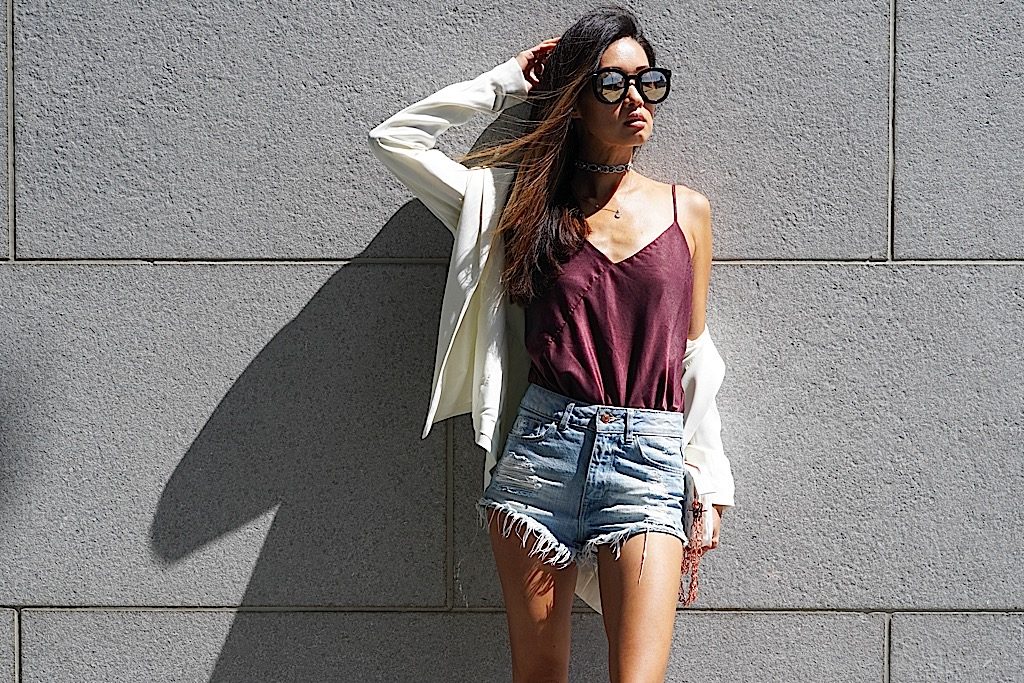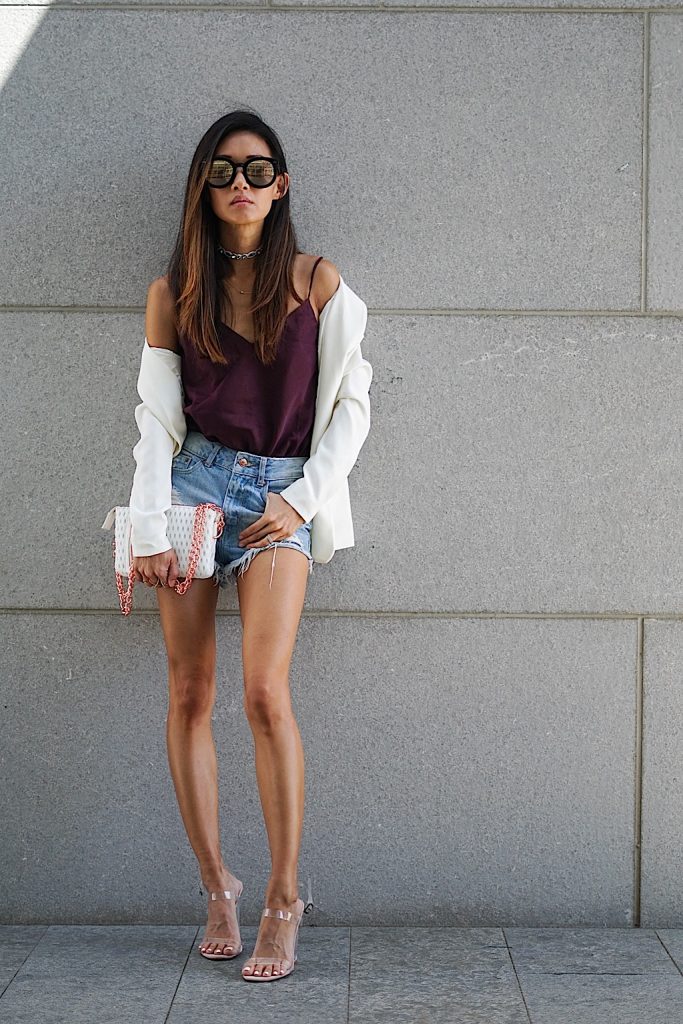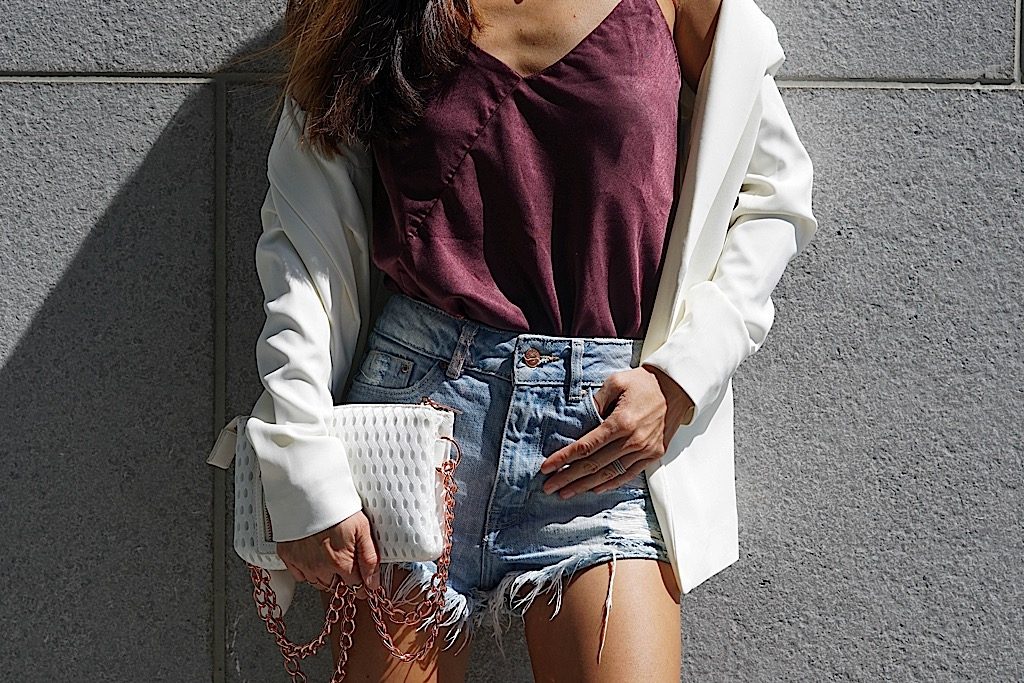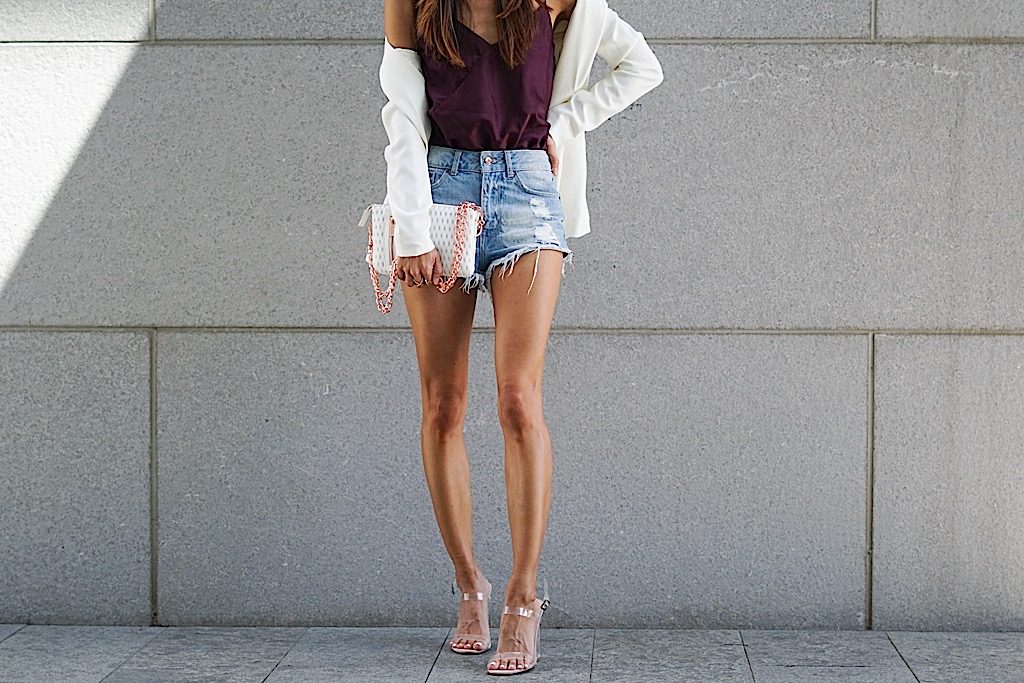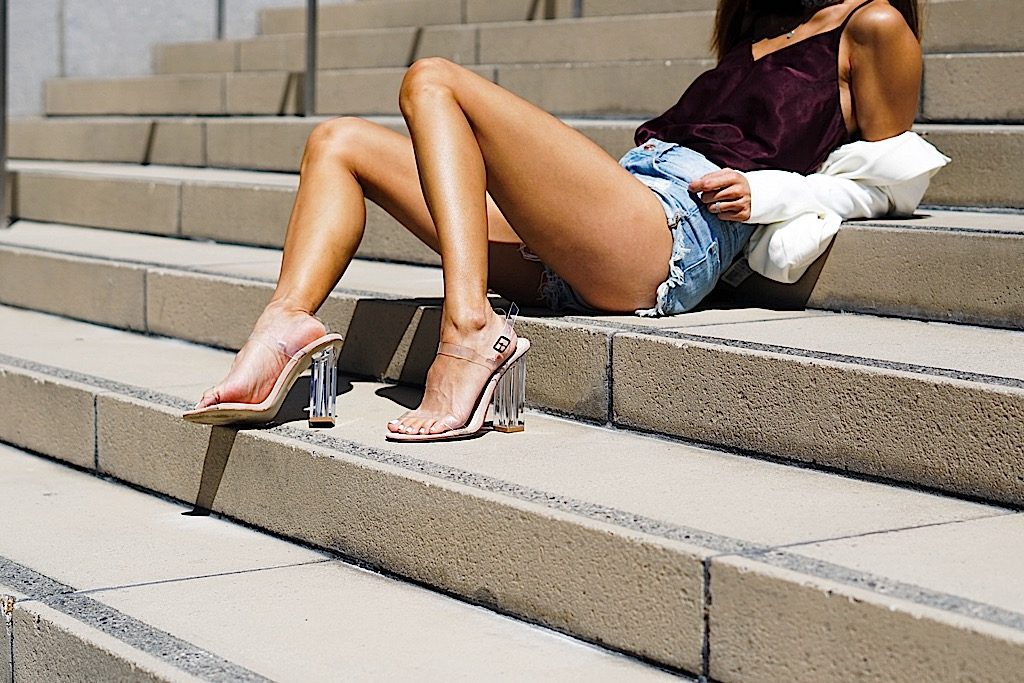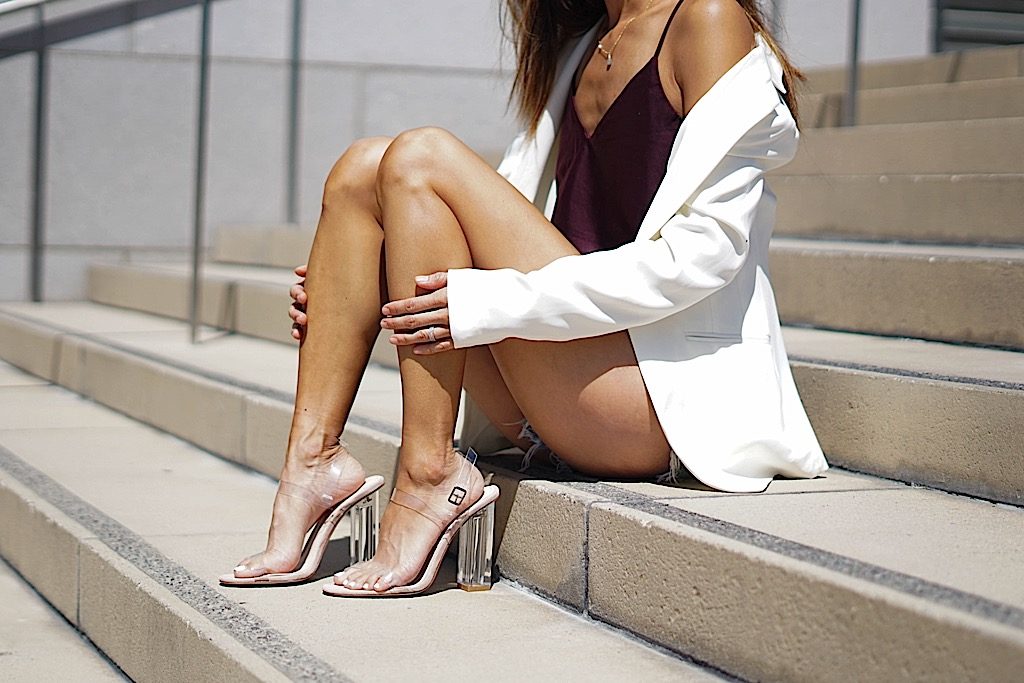 Top | Wet Seal similar styles here, here, and here
Shorts | HM (old) similar styles here, here, here, and here
Jacket | HM (sold out in white) similar styles here, here, here
Necklace | Nashelle Jewelry similar styles here, here, and here
Choker | Ideas 108 (actually a tie headband used as a choker)
Shoes | Simmi Shoes similar styles here, here, and here
Sunglasses | Karen Walker similar styles here, and here