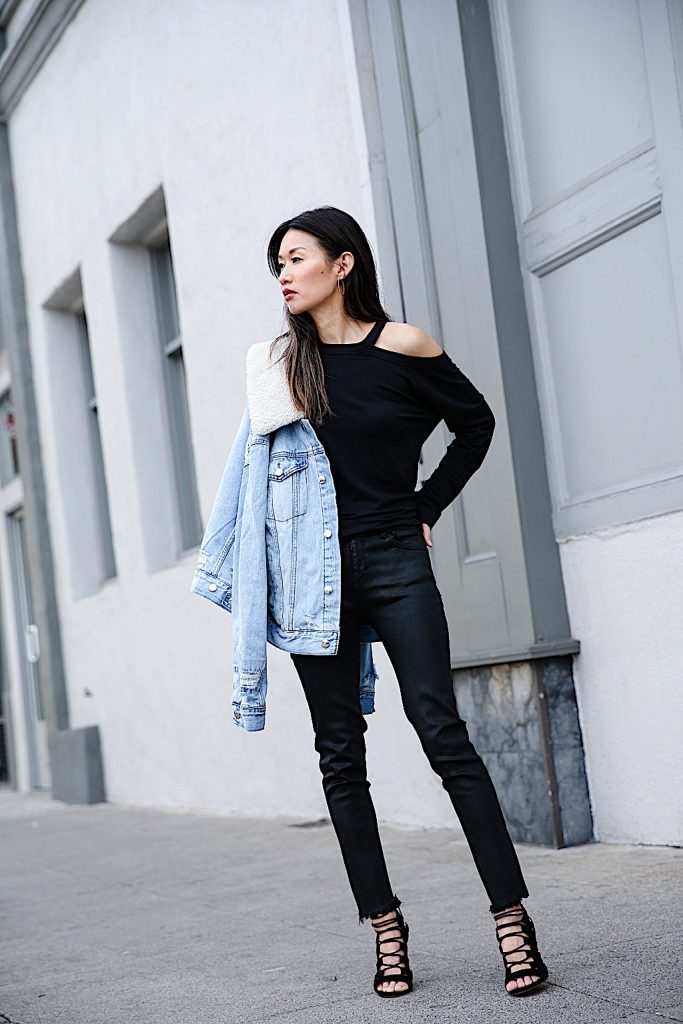 As you guys know, I have been a fan of Stitch Fix for a while now (see my previous post on Stitch Fix here). I love that I get a personal stylist (oh hey Tiffany) that gets to know me better and better with every monthly Fix that is sent. For those of you that don't know, this is how Stitch Fix works:
You receive a box of five curated items based on a Style Profile you complete
Try the items on in the privacy of your home (yes, try everything on with shoes, different tops and bottoms, anything)
Keep what you want
Send back what I don't want (returns are free!)
Check out online
Complete a quick questionnaire on why you liked/ disliked some of the pieces
Since I've been using Stitch Fix, my fixes have been getting better and better and more personalized. For my latest Fix, I wanted to focus on investment brands that will last me a lifetime. While I love trendy pieces, I also believe in investing in high quality basics to build a capsule wardrobe that is perfect for daily wear. For this Fix, I sent a note specifically to my stylist Tiffany (yes, you can do that!) stating…
For this Fix, I would like high quality, investment pieces that will last me a lifetime. I am looking for pieces from Stitch Fix Luxe (which features premium items with brands such as Kate Spade, Theory, Rag & Bone/ Jean) that are in line with my current style. I typically wear black, white, and grey and am looking for high waisted jeans (not skinnies). I want my outfit to be classic but have some edge.
When I received my shipment, I was excited to see what Tiffany chose for me! As requested there was a lot of black and denim (yay!). And in case you need some styling tips, every Fix you receive always comes with a little note filled with options and ways to style your pieces.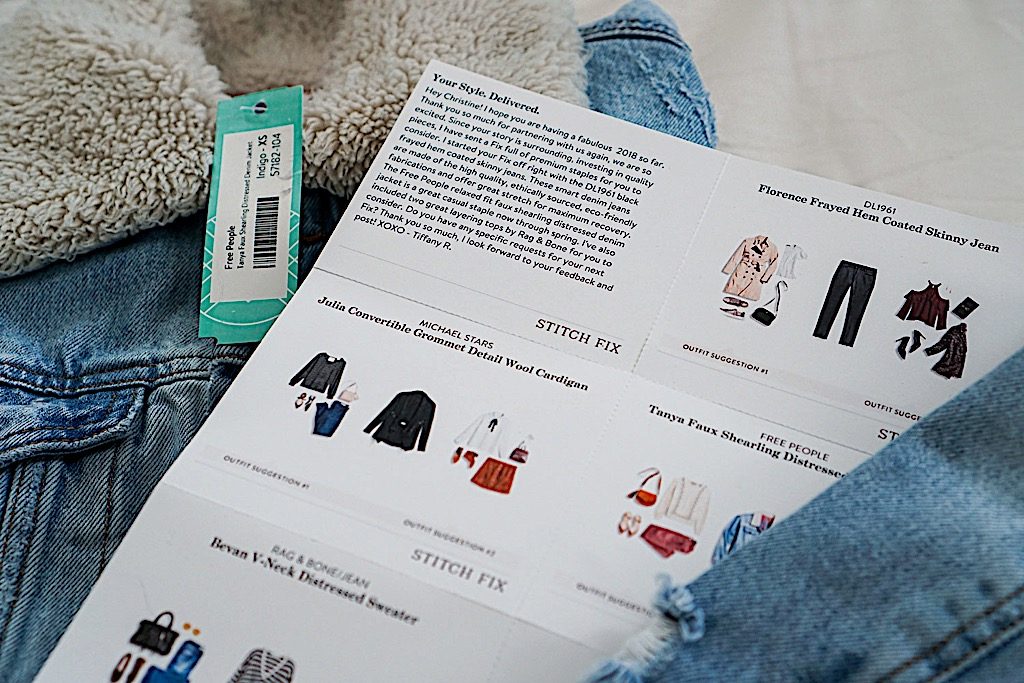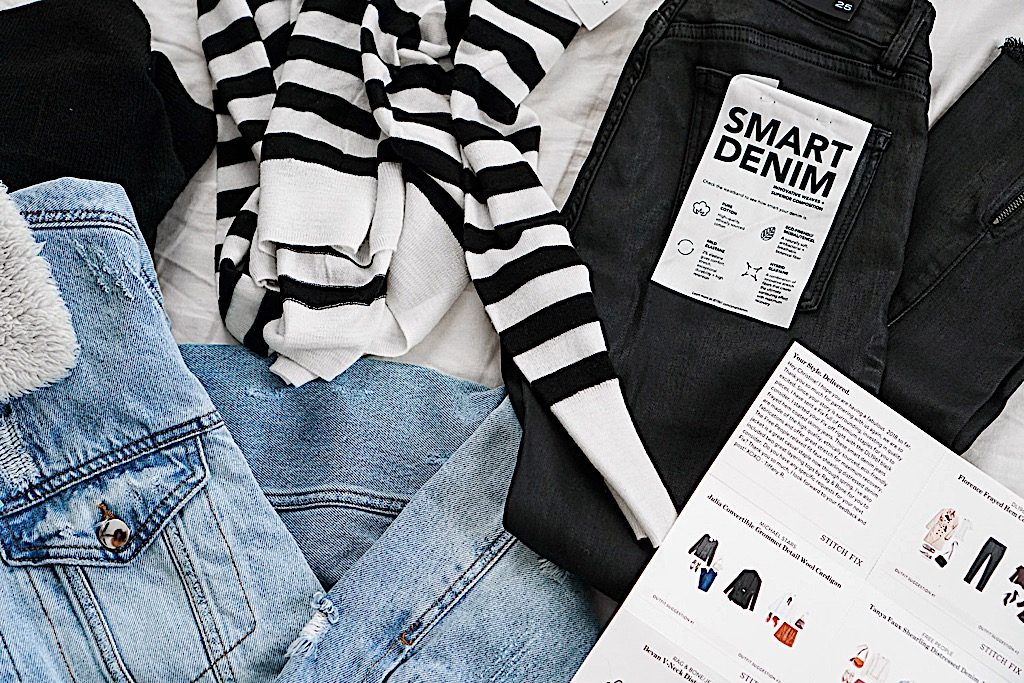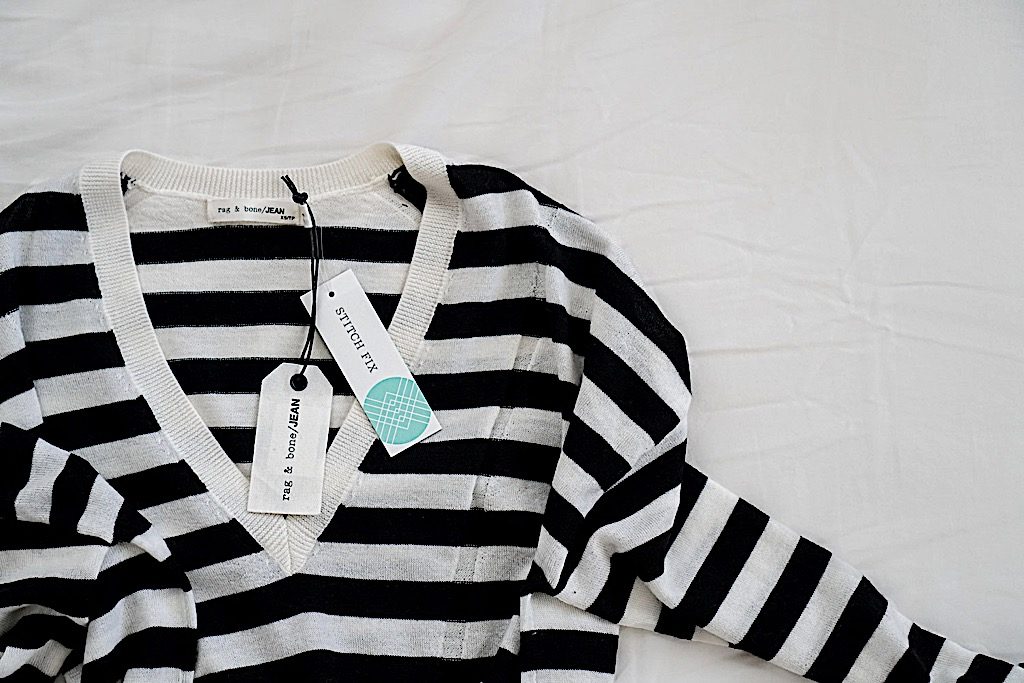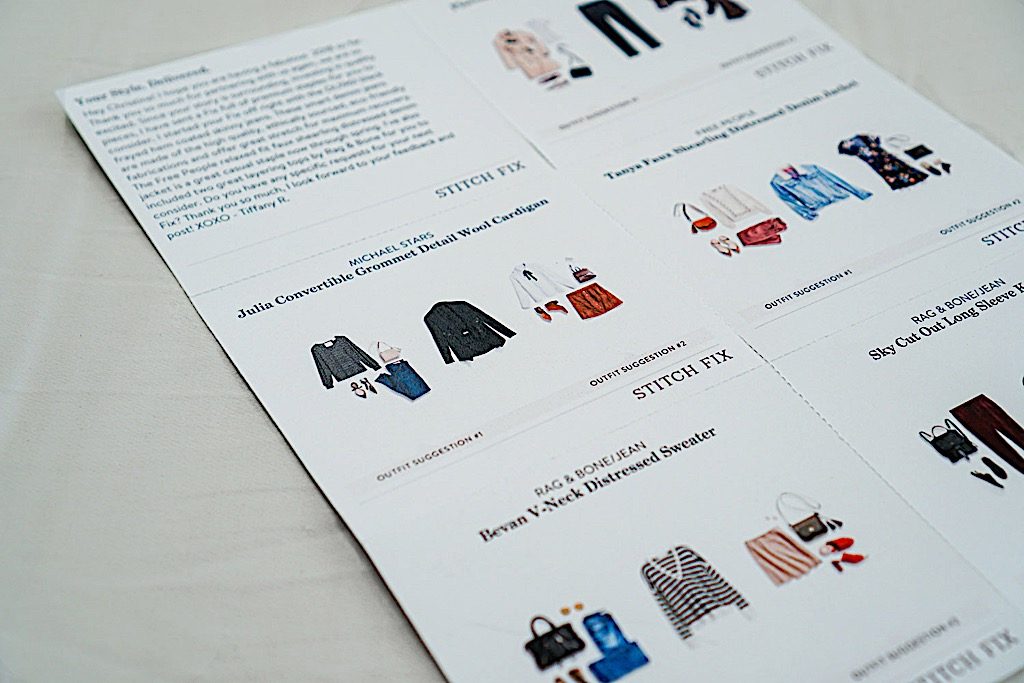 / My Fix /
Michael Stars Cardigan
I love a cardigan to add as a layering piece to any look. This one has some edge with grommet details.
Rag & Bone/Jean Striped Sweater
Usually I am not a fan of stripes, but being black and white AND distressed, I could tell my stylist really took time to get to know me. I love anything distressed and while edgy, the classic v-neck style with the stripes makes it perfect to add as a basic in my wardrobe.
DL1961 Coated Skinny Jean
I did specifically say I didn't want skinny jeans in my note, but I can tell my stylist sent this because they are coated (to look like faux leather) and high waisted and basically can be worn with anything. There are zippers at the back of the jeans at the hemline that also add a unique feature. I actually ended up liking these jeans a lot and found many ways to style them!
Free People Denim Jacket
This was one of my favorite pieces from this Fix. I love a good denim jacket and this one has the faux shearling collar (major bonus) and the distressing is perfect on this oversized jacket. I can wear this with jeans, over dresses, and it's a fabulous staple to have.
Rag & Bone/Jean Long Sleeve Knit
Everyone needs a black top in their lives. And just like a LBD, we can never have too many. I love this black top because while it is a basic, the cut out details make it edgy and different than all the other black tops I have in my closet. It is super soft and I can style this with so many different bottoms.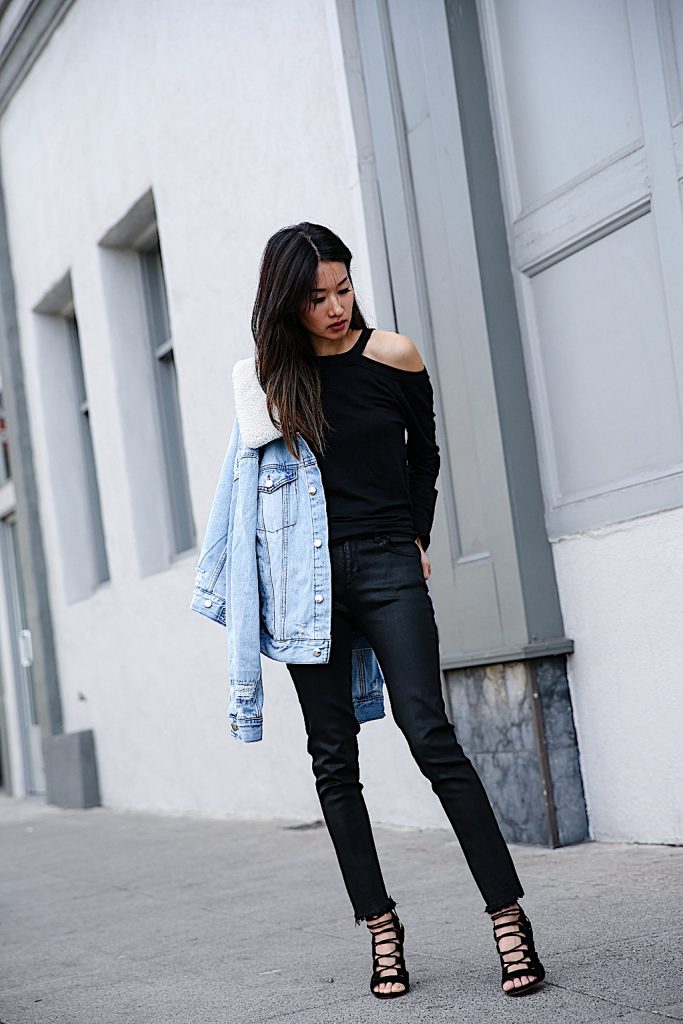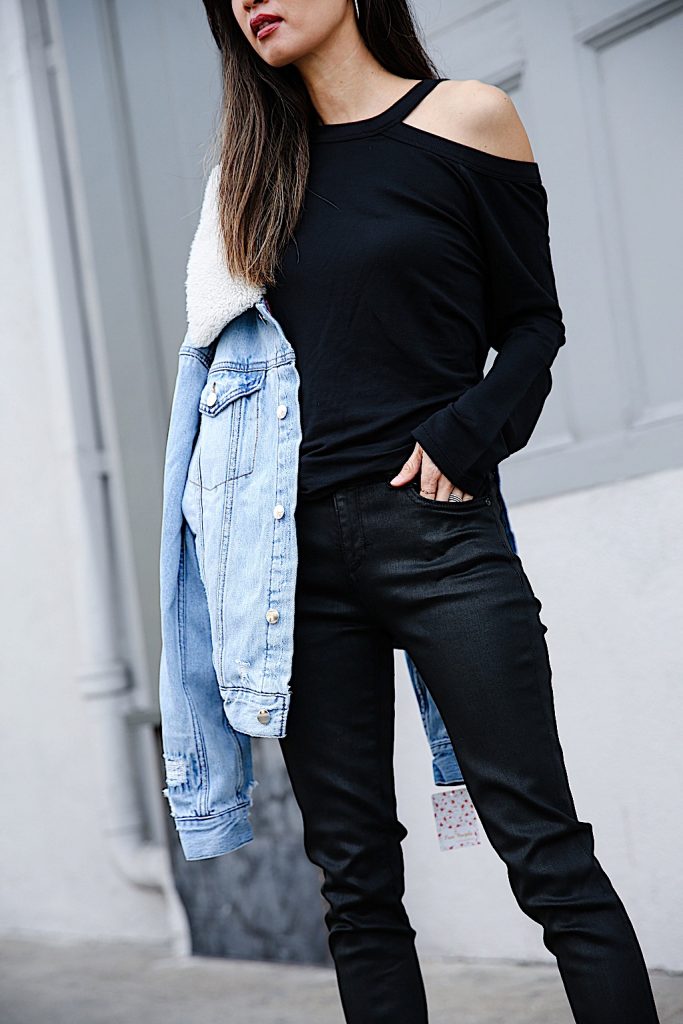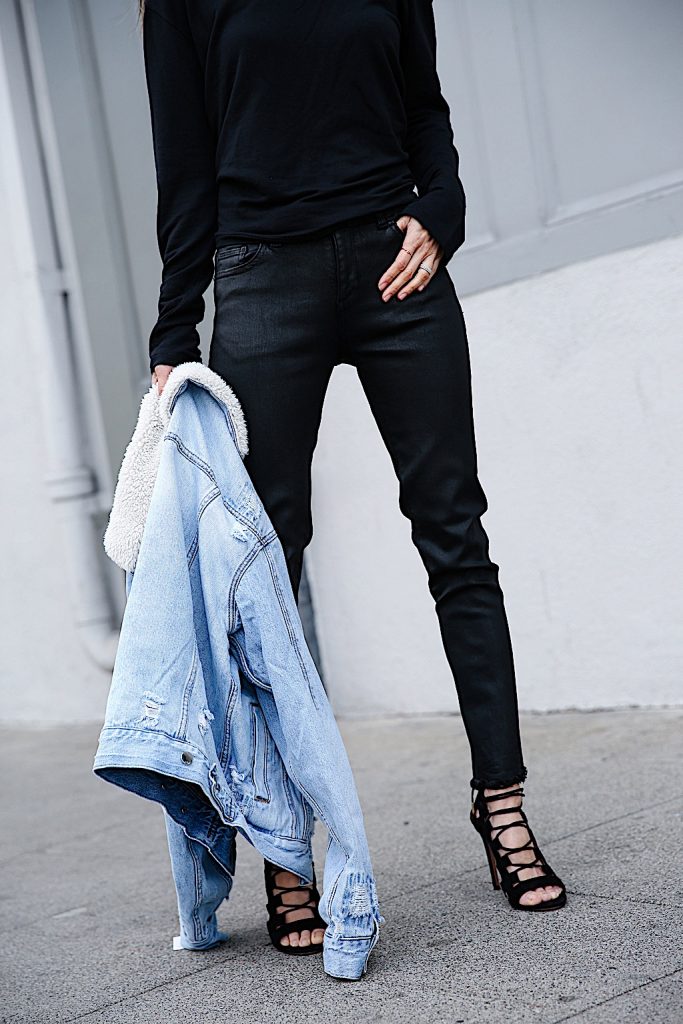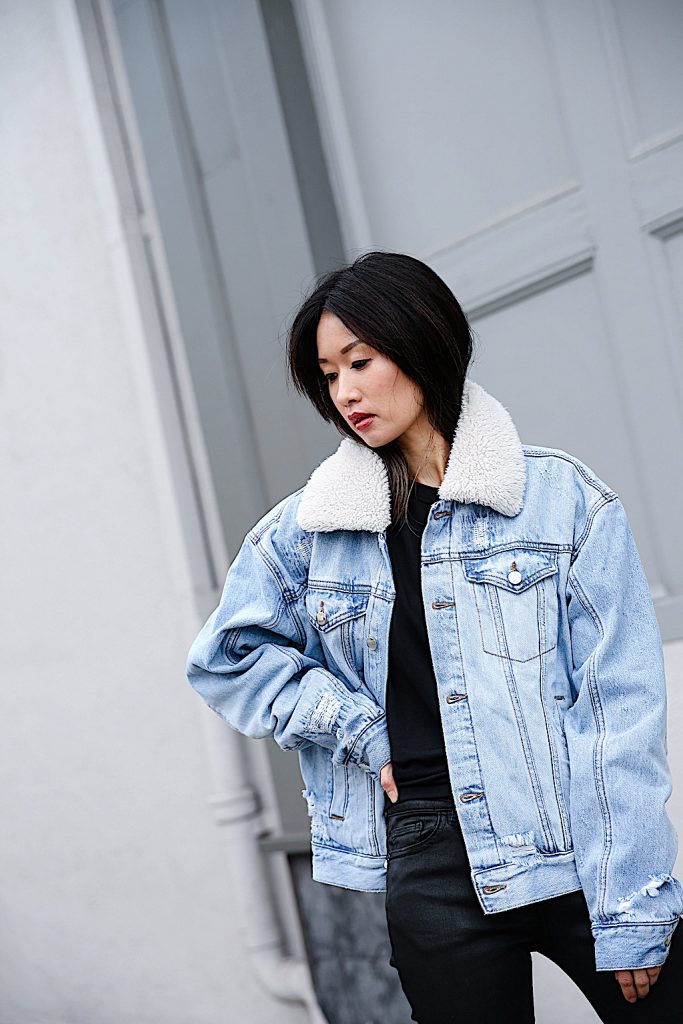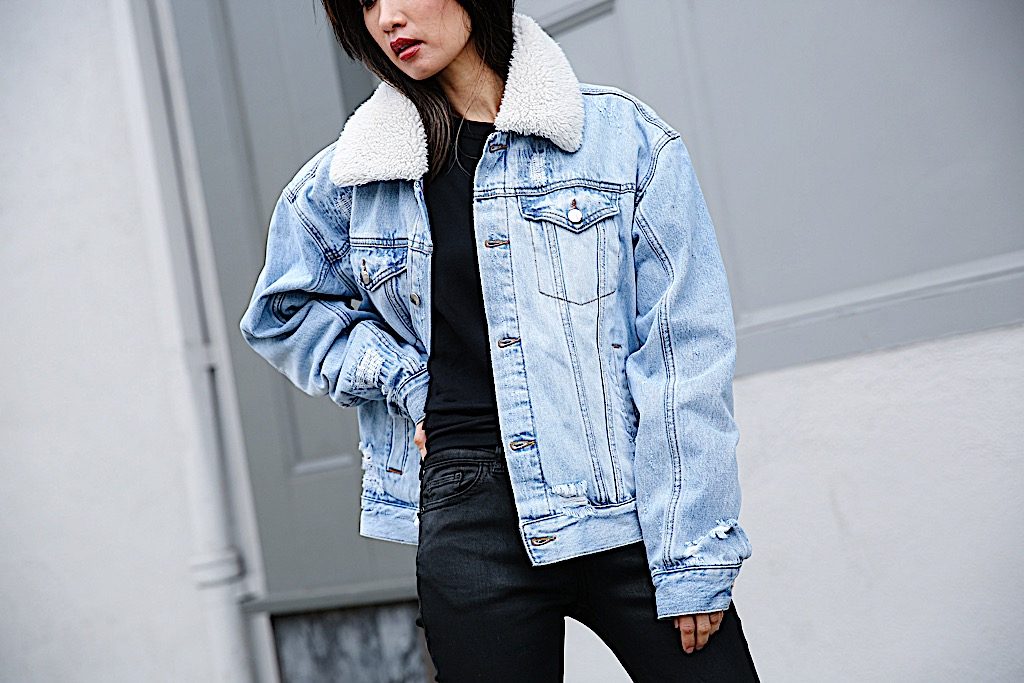 I literally loved everything in my Fix with the exception of the cardigan. It just wasn't my style but I definitely think a cardigan is a must-have in any capsule wardrobe especially for layering and taking a look from winter to spring to even summer nights.
I am thrilled with the pieces I received and as you can see they are classic but also have a streetwear vibe to them that goes perfectly with my style. I can see myself wearing these these tops and coated jeans for many years to come. The fabrics on all pieces are premium and I know that they will last even after many washes.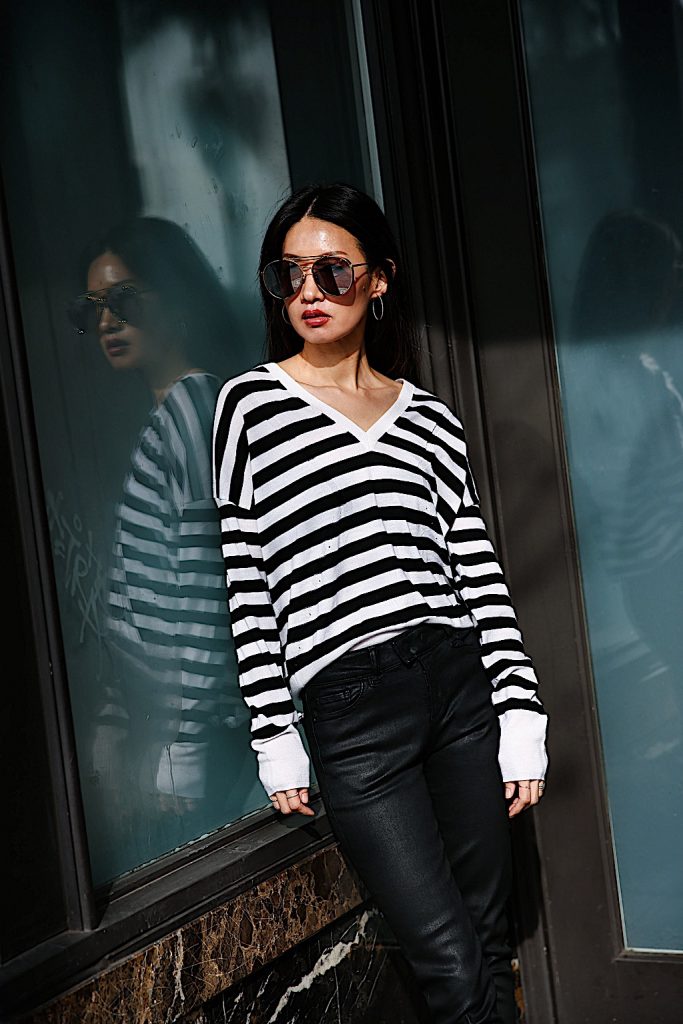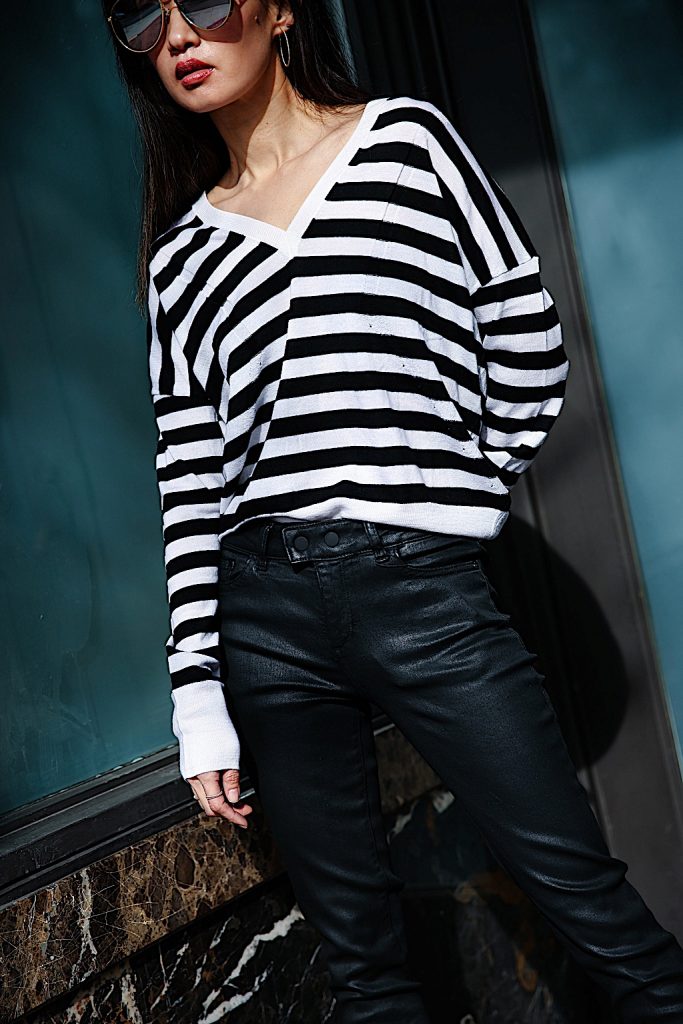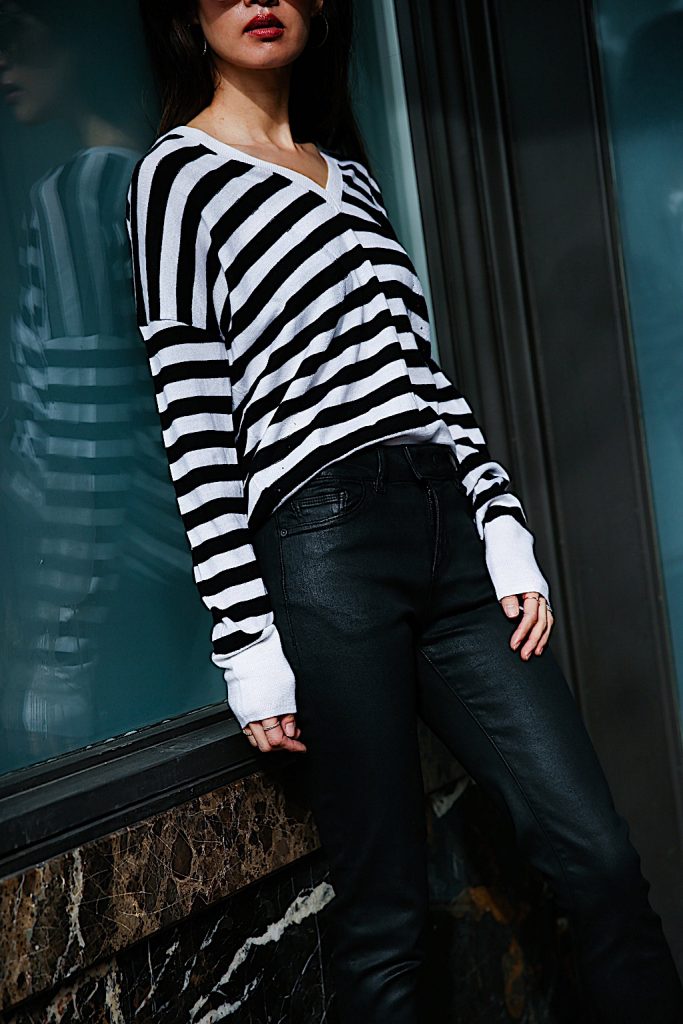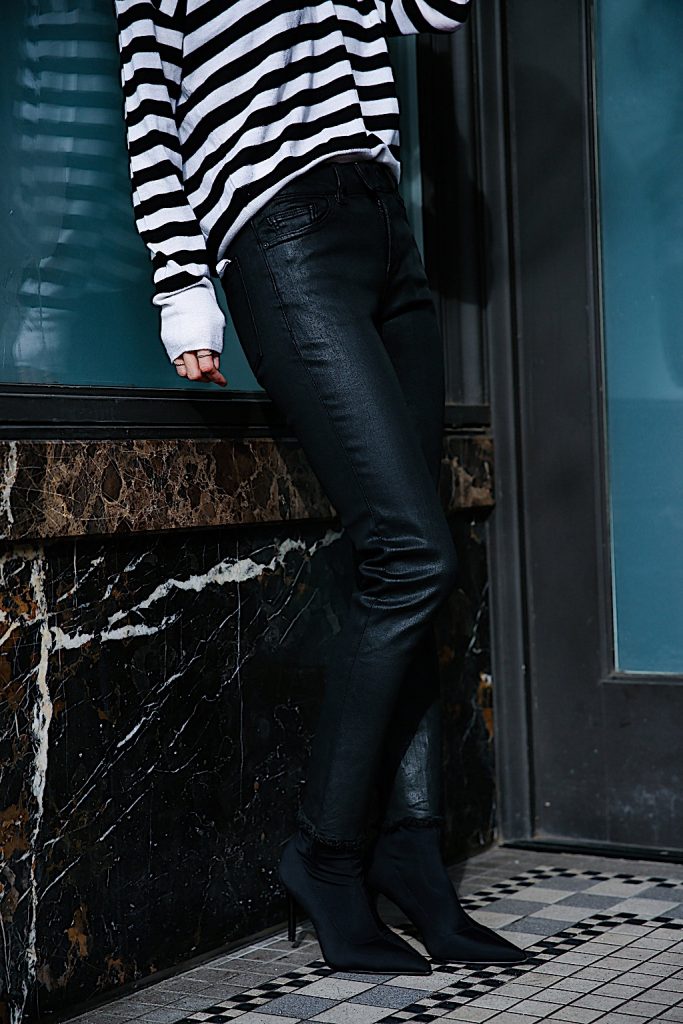 Stitch Fix is definitely a service I enjoy using and highly recommend to anyone from busy moms to professionals. Not only does it save me time from shopping and browsing for myself, I also like that the stylists takes specific requests (in case you want a dress for a wedding or want more outerwear, etc.). If you haven't tried them out already, for a mere $20, you can have a personal stylist pick out some pieces for you (the $20 will be applied to whatever you decide to purchase). And right now you can use this code to get your stylist fee waived! No commitment, you can return it all if you don't like it. But trust me, you'll love it!
Thank you to Stitch Fix for sponsoring this post and keeping my closet fresh and updated with every Fix!