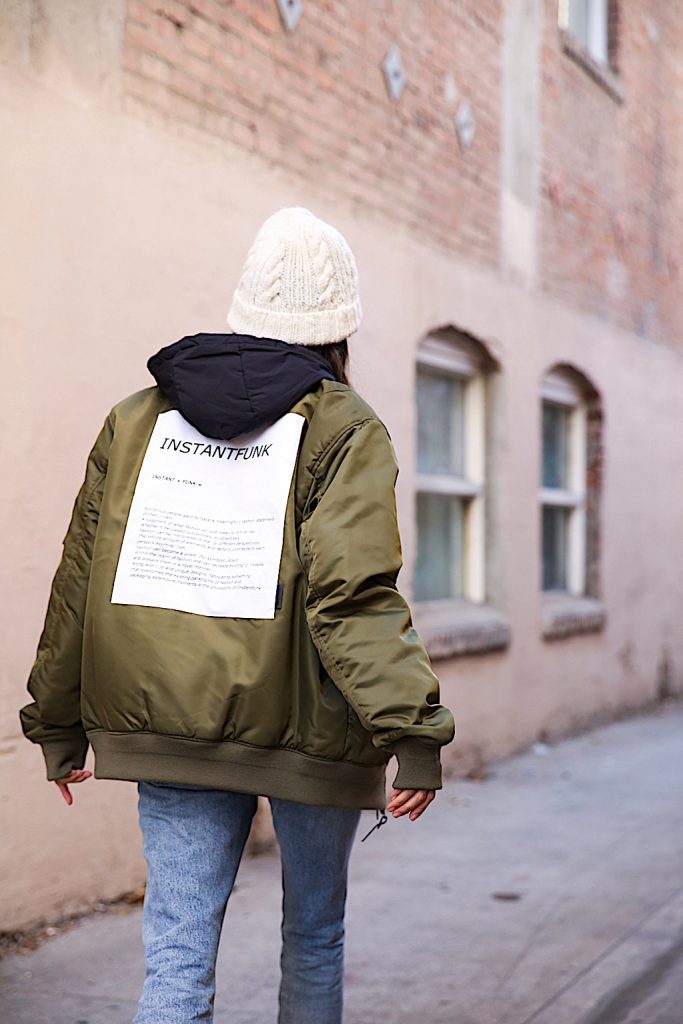 Sometimes in fashion we hit a rut. We see the same designs from every brand. Nothing seems fresh, nothing seems revolutionary. Until now. Let me introduce you to W Concept, a brand built upon bringing together new, independent designers and artists with fresh collaborations each season.
Street chic but also classic in design, this statement jacket from W Concept is brilliant in so many ways. Born from a collaboration between Front Row and InstantFunk, this unisex jacket takes a classic bomber and recreates it into an avant-garde piece. Not only is this water repellent jacket reversible to a naked lambskin leather bomber, it also comes with a detachable thin, goose-down, hooded jacket. Talk about a major layering moment, but also three jackets built into one!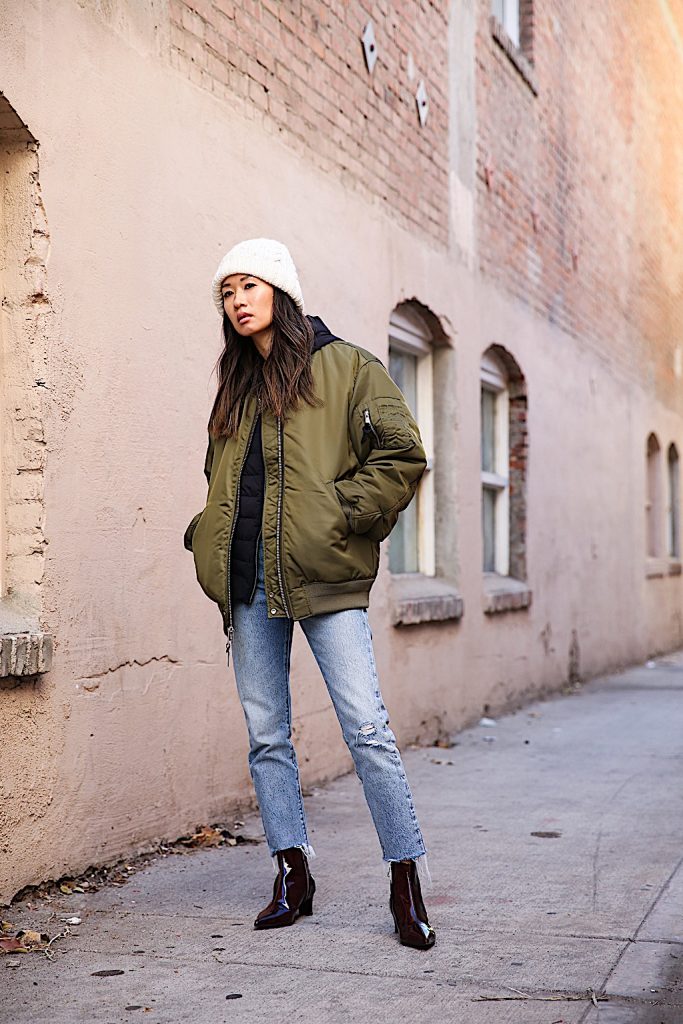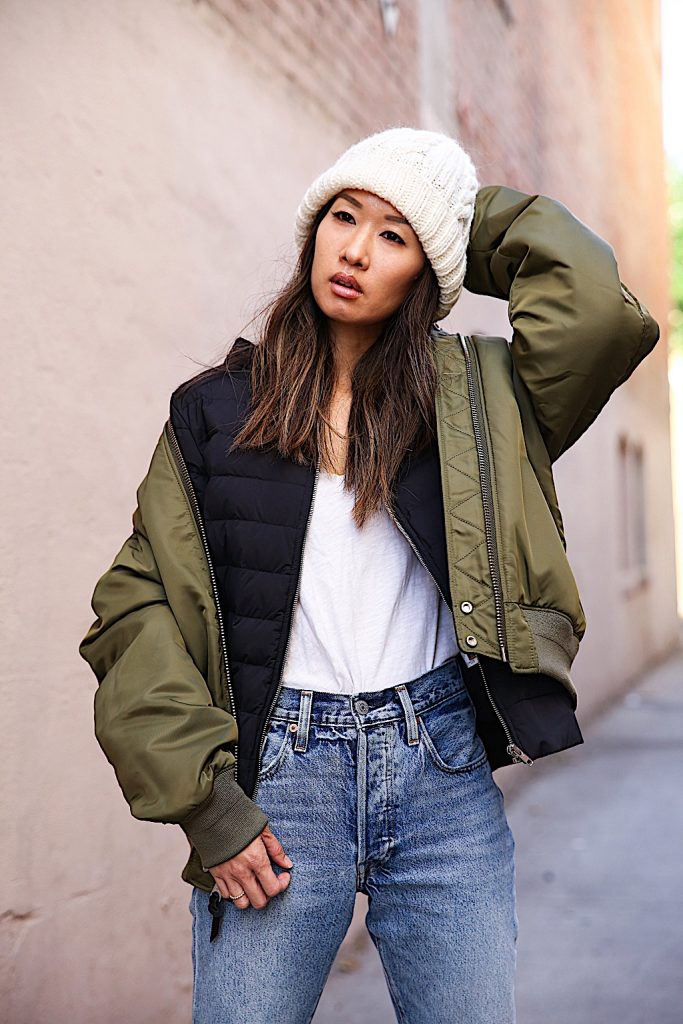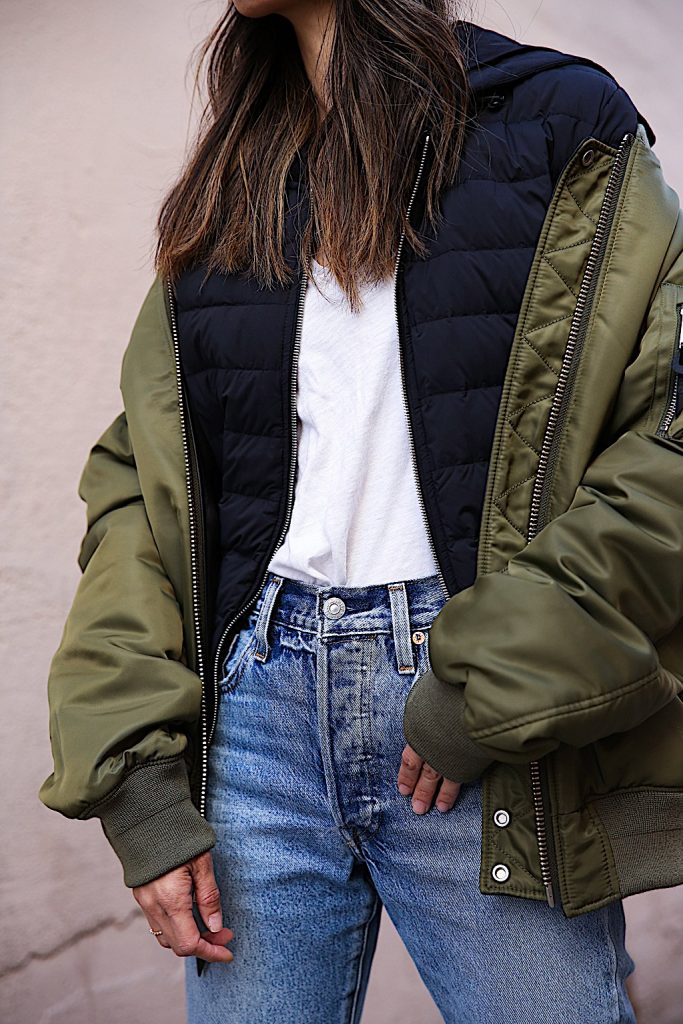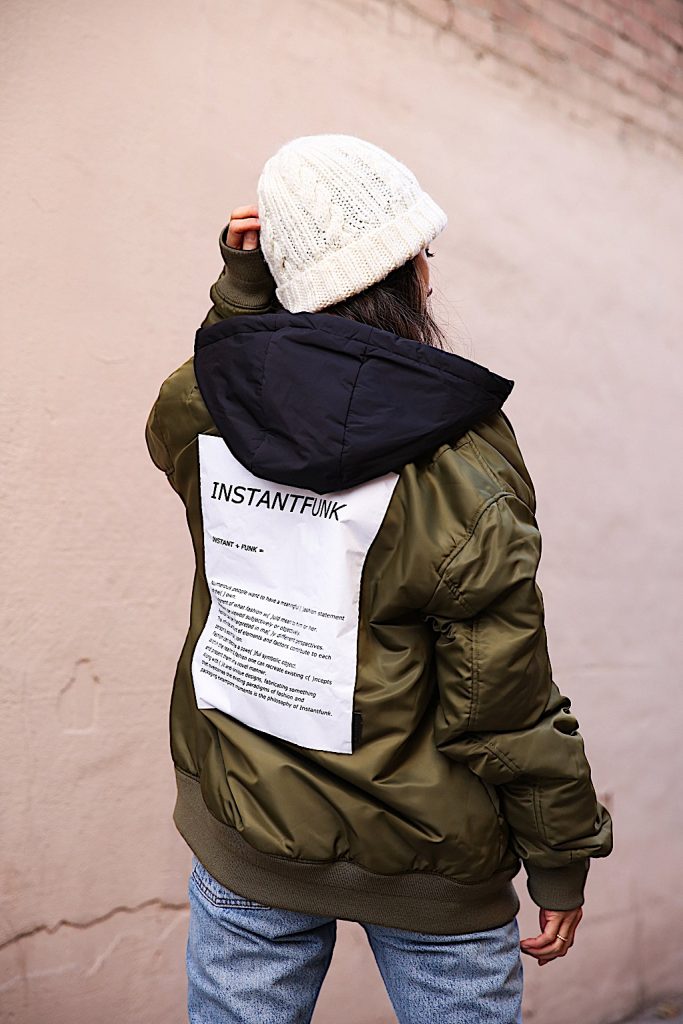 / Must-Have Outerwear /

I paired this streetstyle jacket with denim (of course) and these beautiful patent, pointed toe booties by Meno de Mosso. I love the contrast of the olive bomber jacket with the wine boots which are both perfect colors for fall. These pointy boots are comfortable and true to size (check out the size conversion chart when purchasing) and the low heel makes it comfortable to wear all around town. I've worn these boots a little too much since getting them with jeans as I did here, but also with dresses and skirts.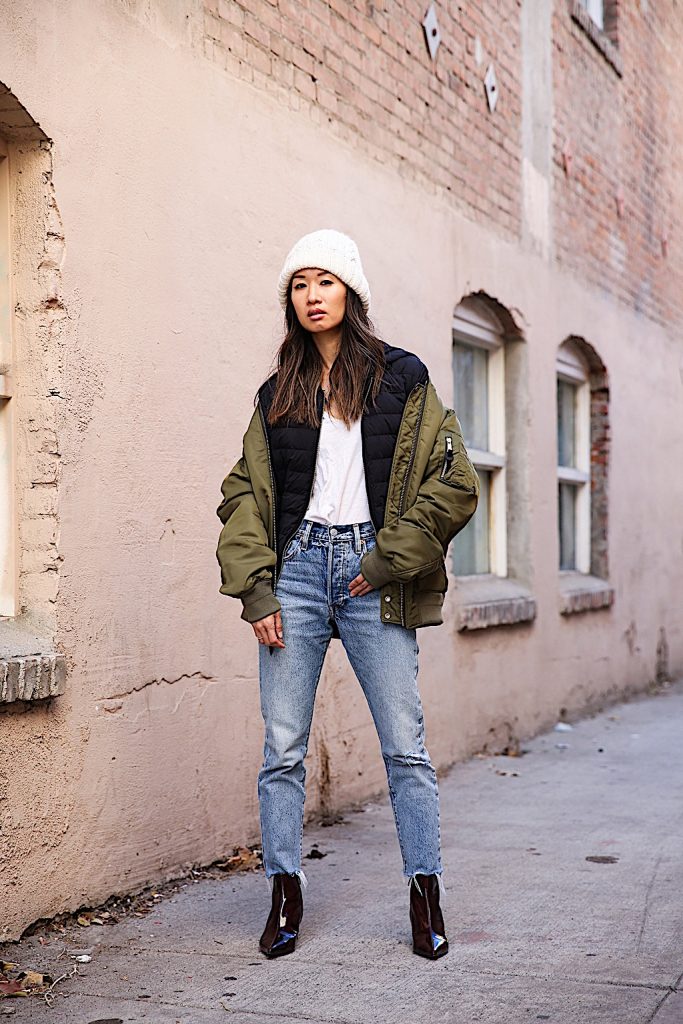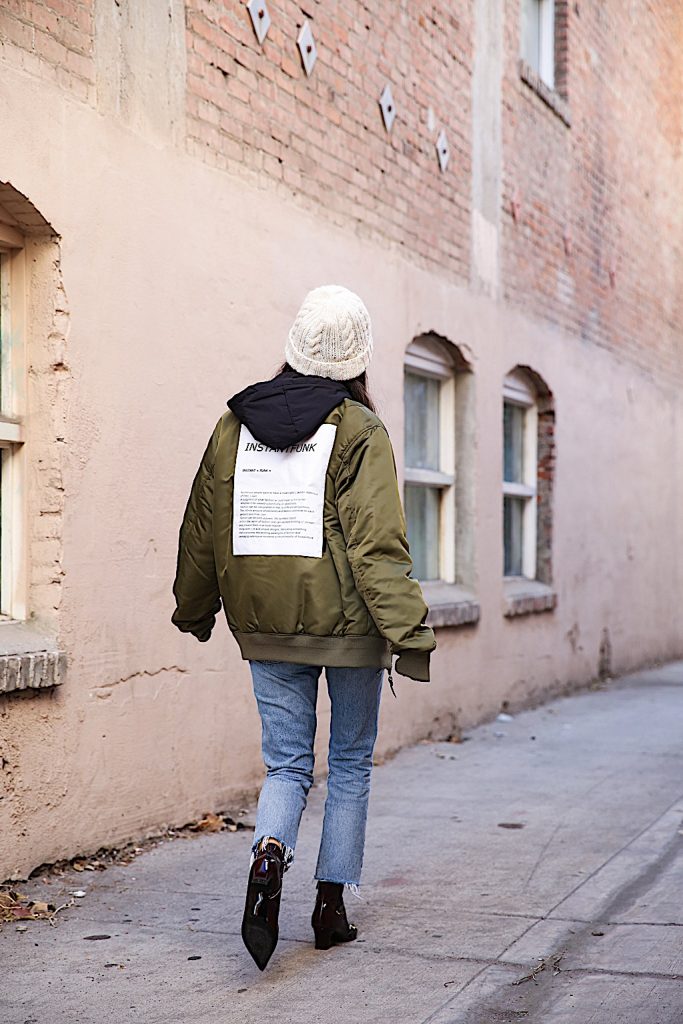 / Coveted Ankle Boots /

I also picked up this cable stitch cardigan (sold out in grey) because who can resist cardigans for the fall season? Cardigans are also great layering pieces that can be taken into winter. This particular cardigan from Nilby P is functional two ways – worn with the buttons and v-neck in the front, or turn it around and have the buttons going down your back. The fit of this cardigan is a bit oversized and slouchy which is completely on trend, so I styled it slightly off the shoulder with the buttons facing the front.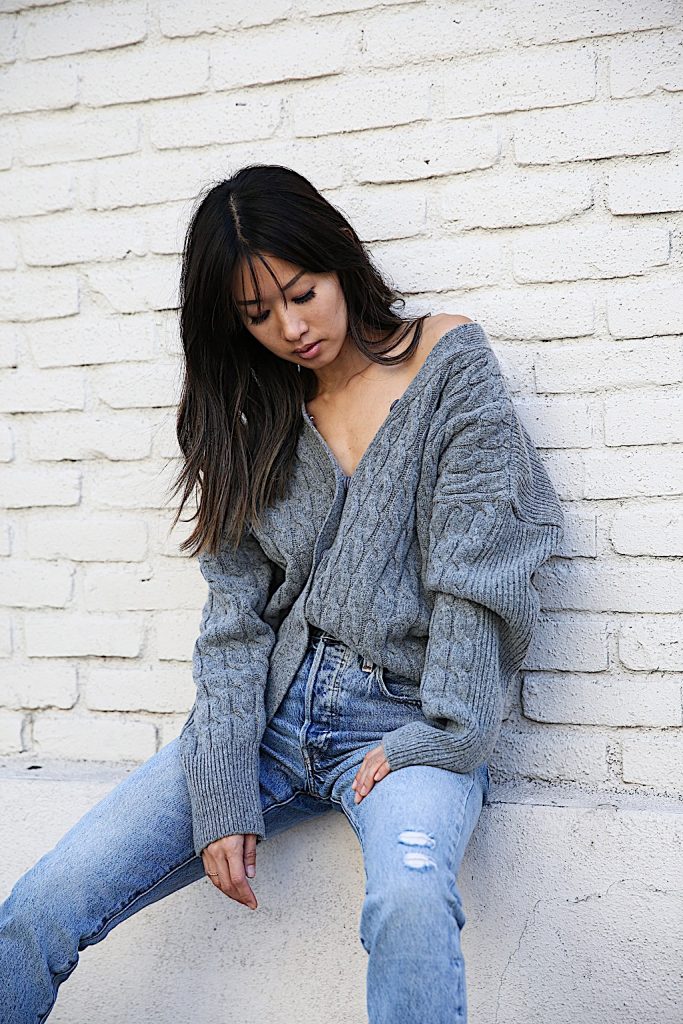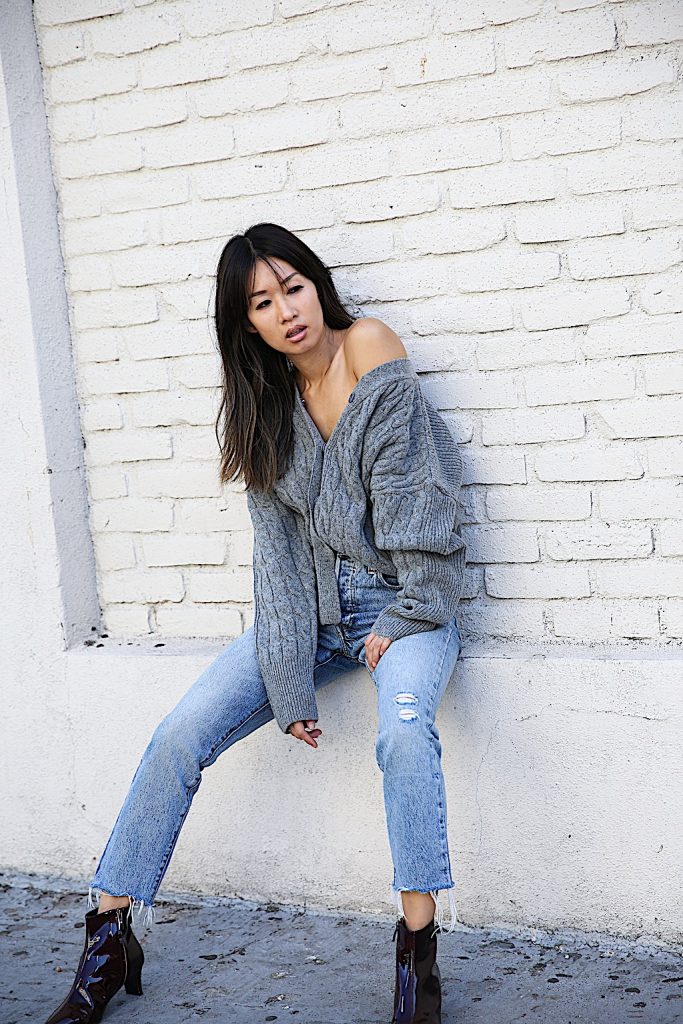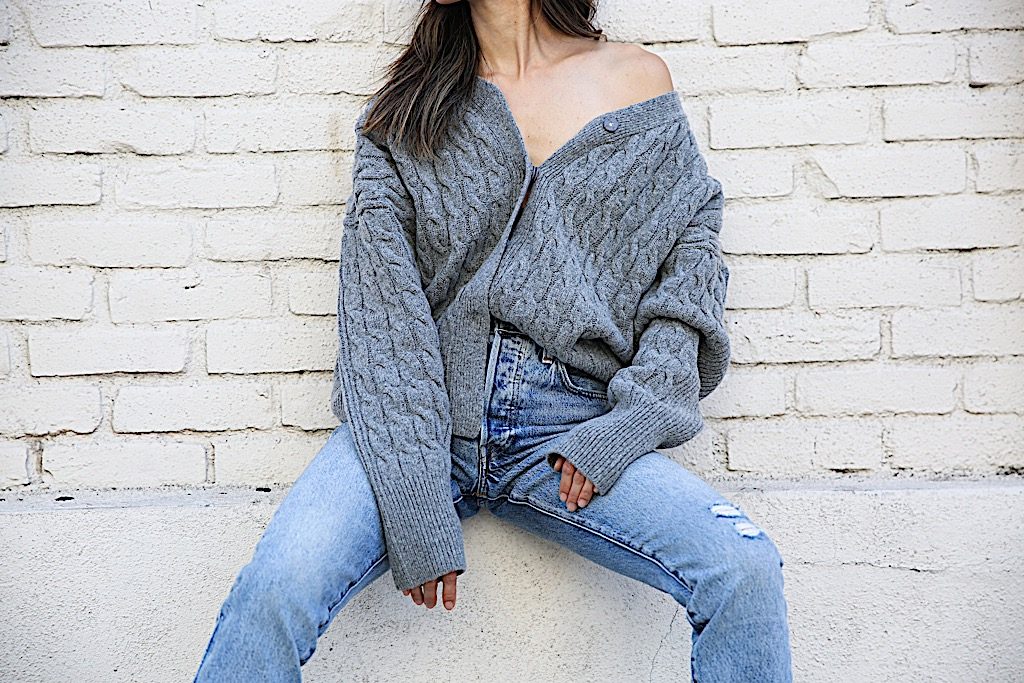 / Sweater Weather /

Based on my selections from W Concept, I can already tell I will be shopping here more often. Their collaborations with emerging designers are refreshing and the thought behind each piece and its functionality and versatility speaks volume. You know when you purchase a piece here you're obtaining something unique that not everyone else will have and it will also be a piece that can be worn a myriad of ways. Check out W Concept and let me know your thoughts!
Jacket | W Concept
Sweater | W Concept
Boots | W Concept
Thank you to W Concept for sponsoring this post and introducing me to these up and coming designers. I can't wait to see what you have in store with every collaboration you do!