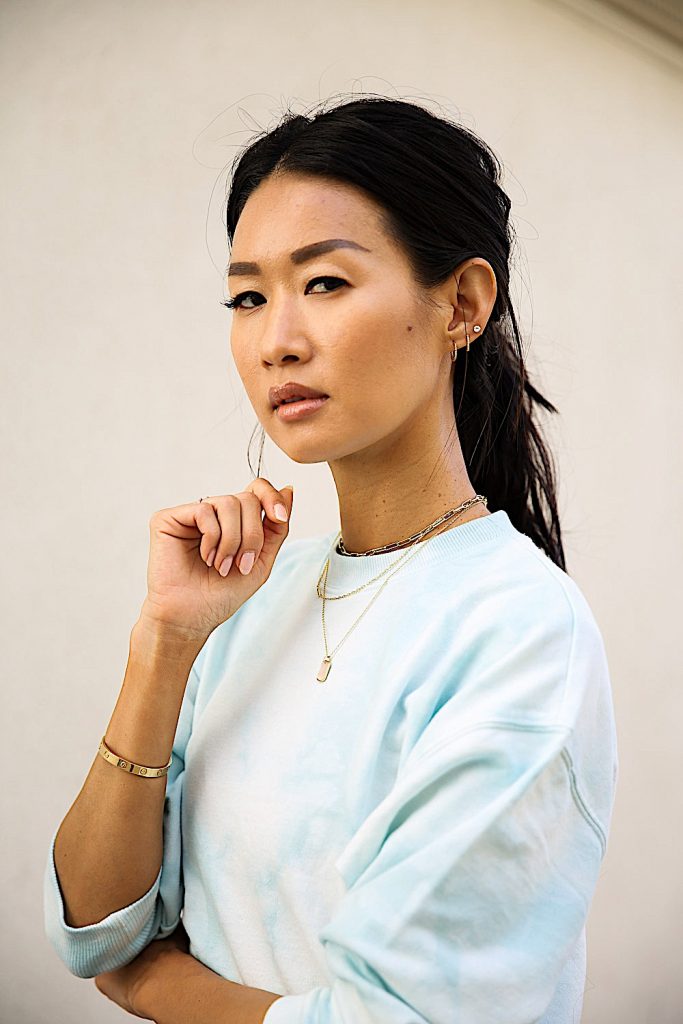 I personally love brand collaborations with other artists and designers. It keeps things fresh and offers a new perspective. We've been seeing more collaborations lately and the most recent collaboration to hit is the karla Welch x Express collection.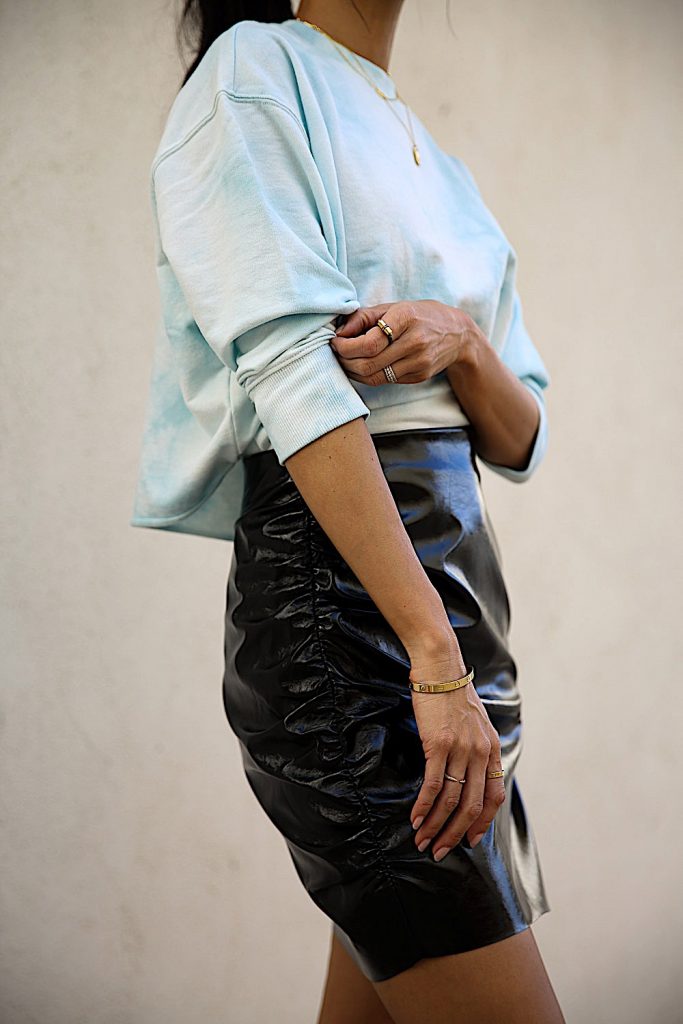 The karla Welch x Express collection dropped on July 17th and is definitely something to rave about. Karla Welch is one of Hollywood's favorite stylists with clients such as Elizabeth Moss, Olivia Wilde, Ellis Ross, and more. This latest 20-piece collection is so me with boyfriend blazers to colorful tie dye, to sexy night out looks, and elevated basic tanks and dresses. I love that the all the pieces are on trend yet also classic to wear year after year. Additionally, the entire collection is so affordable with almost every piece under $100 and sizes ranging from 00 to 18! In addition, if you use RING CODE 9007, you can receive $25 off $100 in-store and online. This code expires 8/15/2019 and see terms and conditions.
The entire collection can be mixed and matched to fit any vibe you're feeling that day. I wanted to share two casual looks from the x karla collection featuring the latex mini skirt.
For a more laid back, relaxed feel, I absolutely love this x karla tie dye cropped sweatshirt (also available in pink). I am not joking when I say that I've worn this sweatshirt almost everyday since I received it. The tie dye is so on trend and I've been wearing it with everything from long Bermuda shorts, to jean shorts, and even over workout clothes. It is great for those cooler summer mornings and evenings and is perfect with this high waisted skirt for a comfortable, yet edgy look.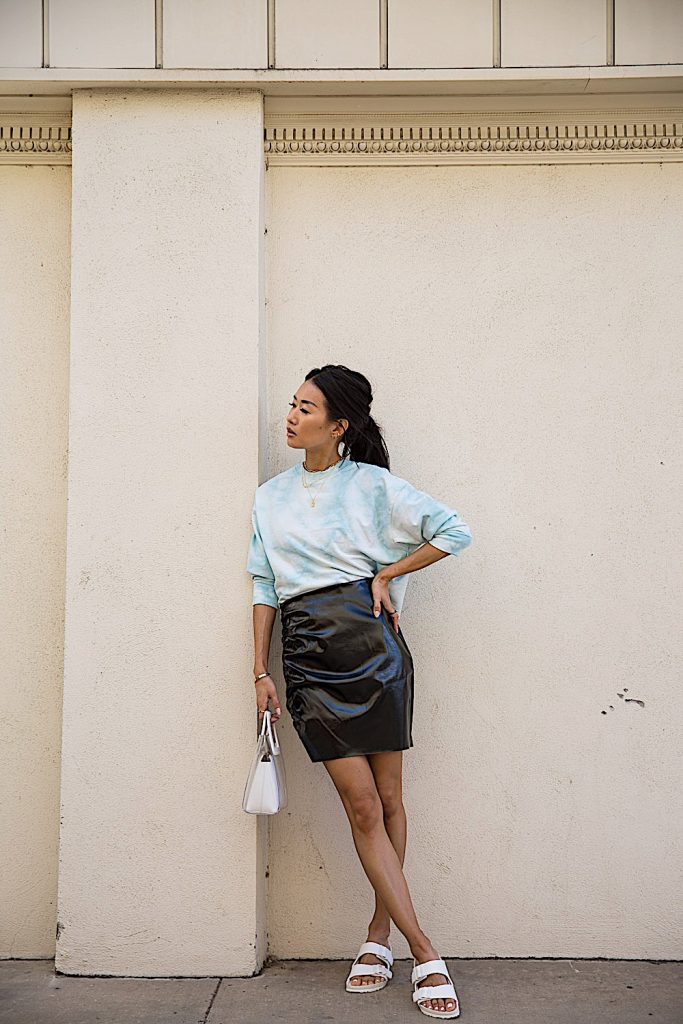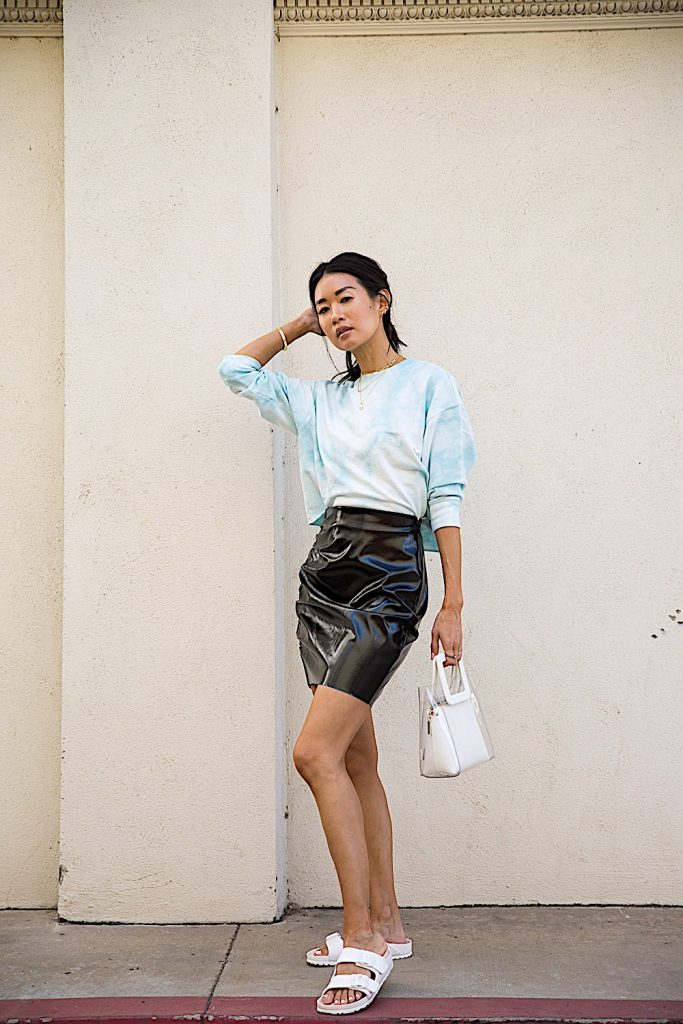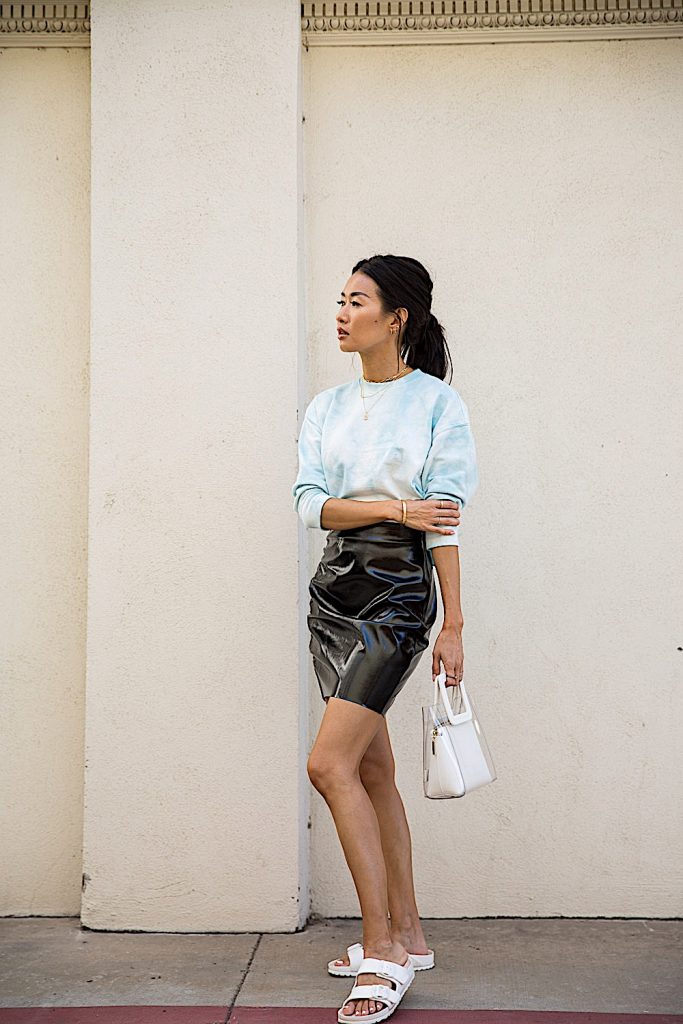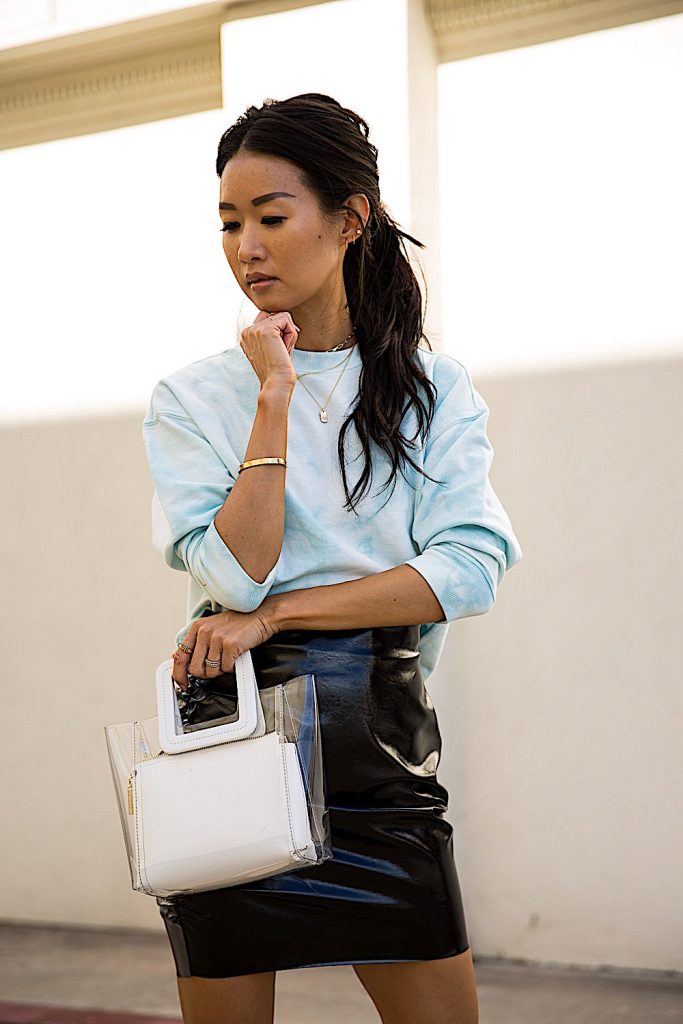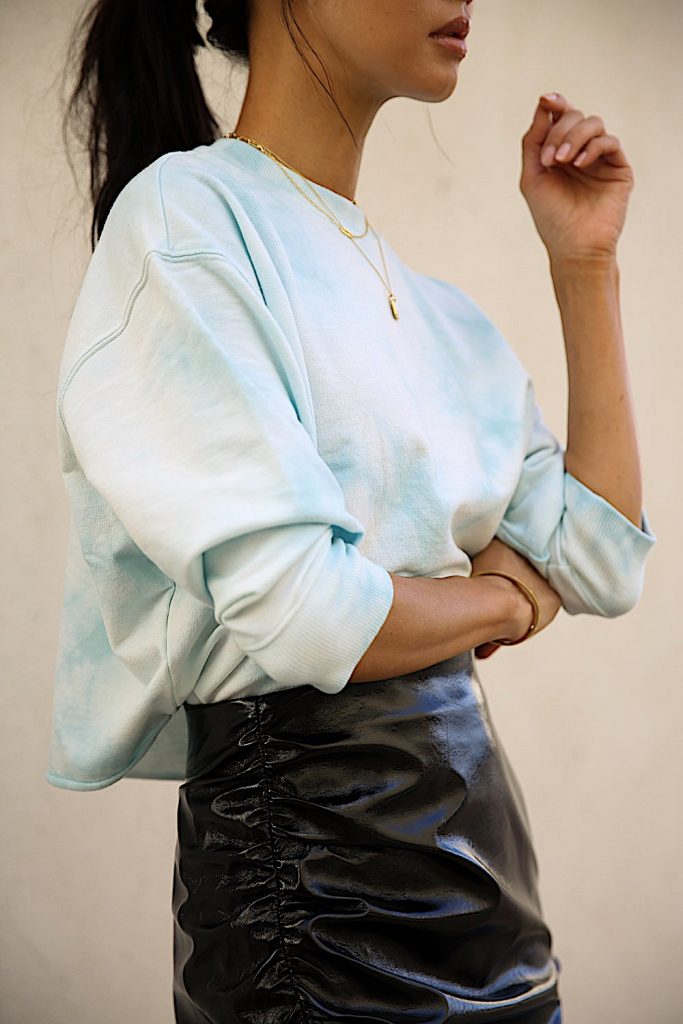 For a confident, bold vibe, I love the x karla ribbed racerback tank (in neon safety yellow) with the same high waisted latex mini. The cut of this tank is so flattering and I love how the neon shows off a summer tan. This tank comes in six other colors of which you need them in black and white at minimum. The latex mini also comes in different colors – hot pink, mink pink, and black and is a showstopper on its own.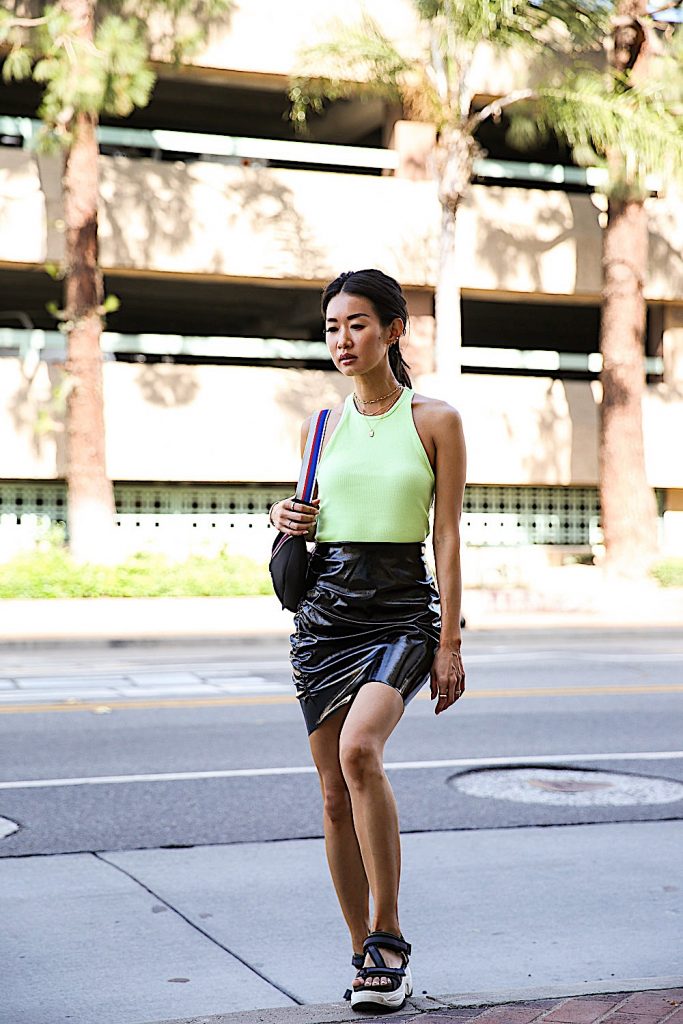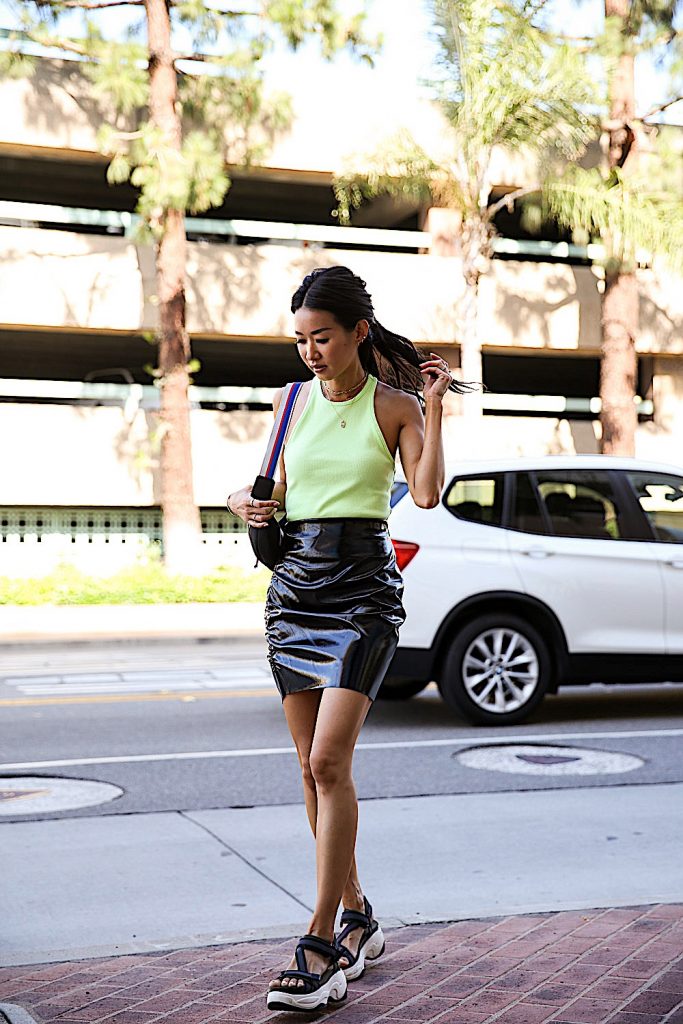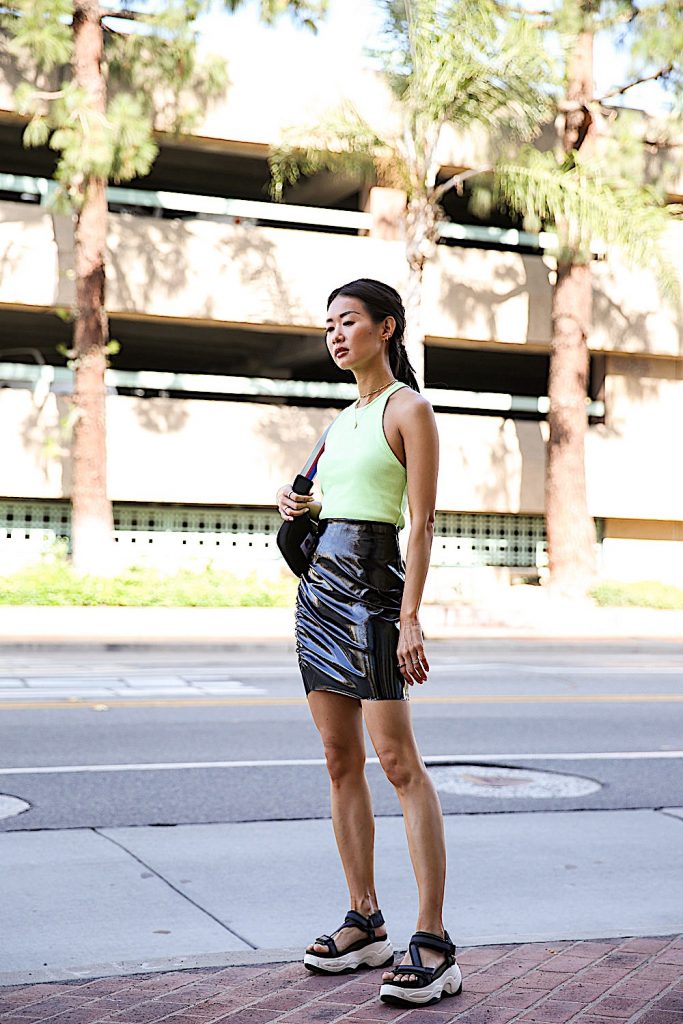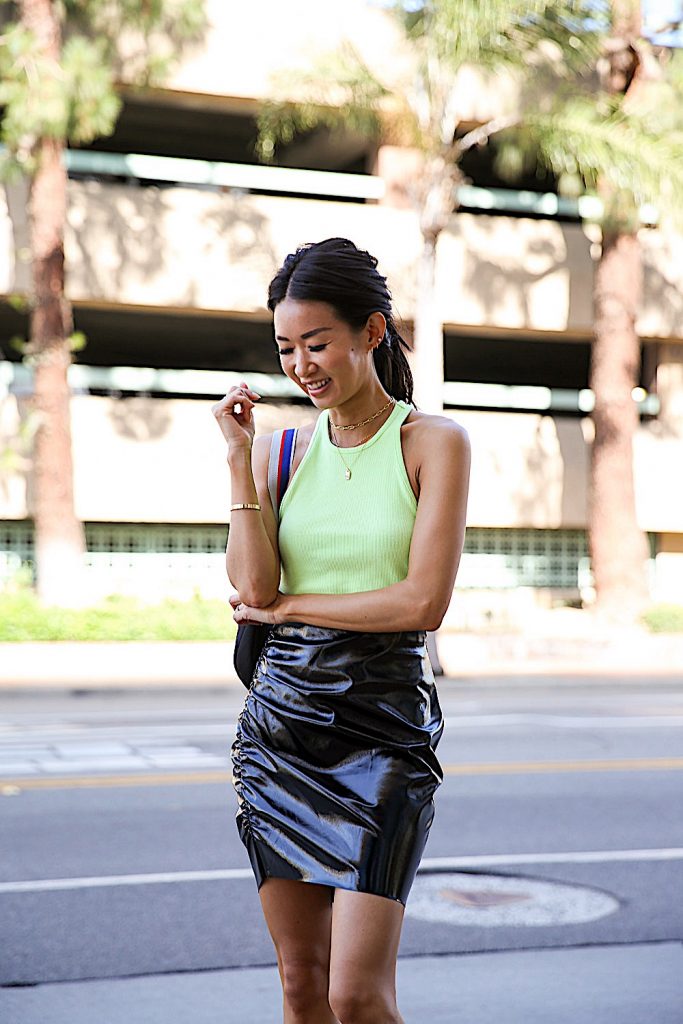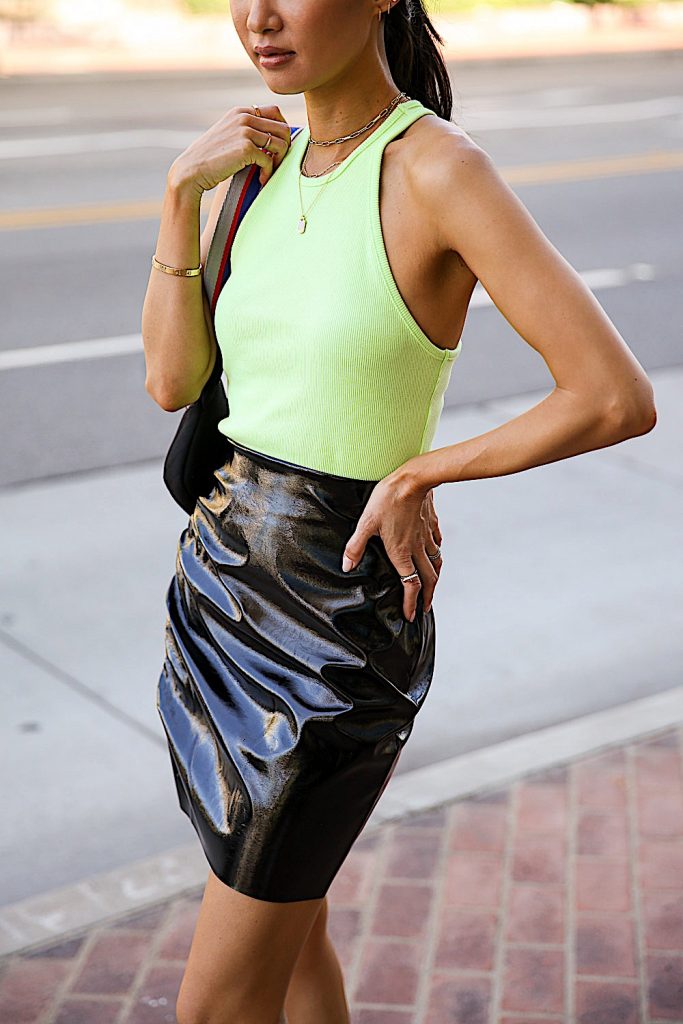 Some of my other favorites in the x karla collection include the double breasted linen-blend blazer, the sleeveless cropped tie dye tank, the scoop neck midi tank dress, the short sleeve menswear shirt, and the sash tie utility jumpsuit.
The x karla collection is selling out quickly so head to your nearest Express store or shop online to grab the pieces you love! Don't forget to use RING CODE 9007, you can receive $25 off $100 in-store and online. This code expires 8/15/2019 and see terms and conditions.