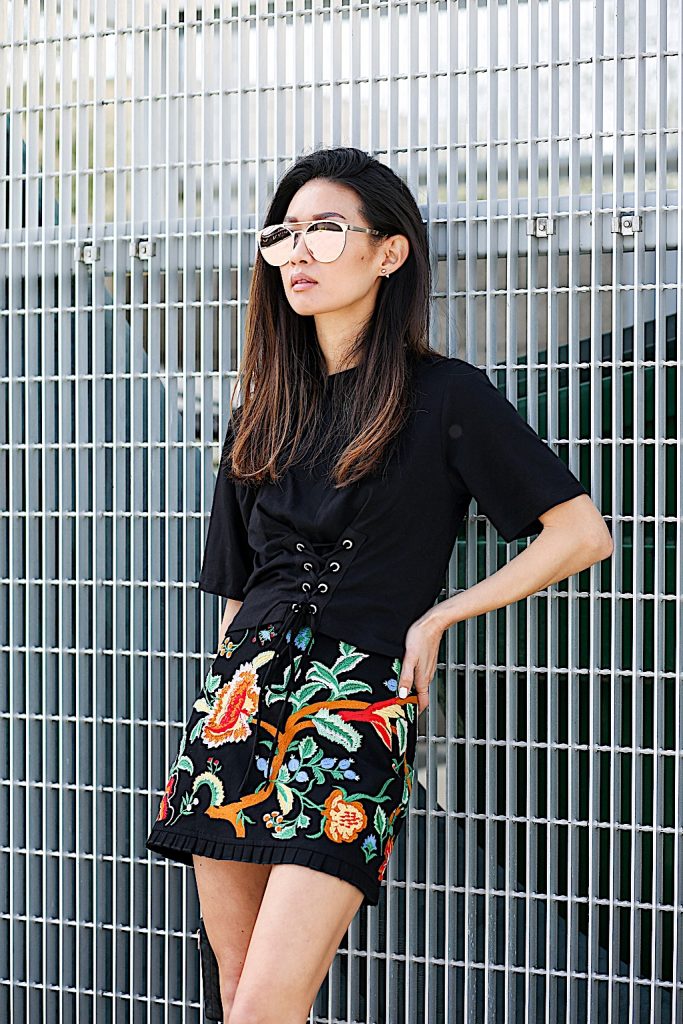 This spring we are seeing corsets and embroidery filling up our Instagram feeds, magazine pages, and fashion week spreads. When it comes to being a woman in her 30's, sometimes I see trends and think I am too mature to pull them off or I am not bold enough to try the trend at all. I think from time to time we let creep into our heads and prevent us from taking risks.
Not allowing age to dictate what trends I should follow, I stepped out of my comfort zone and went for it. Instead of a corset belt which I felt was a bit too bold and sexy for me, I went with a corset tee, something I think I could totally pull off. And for someone who you would rarely catch in anything floral, I went out of my comfort zone and jumped on the embroidery trend with this miniskirt from Zara (direct links to outfit down below).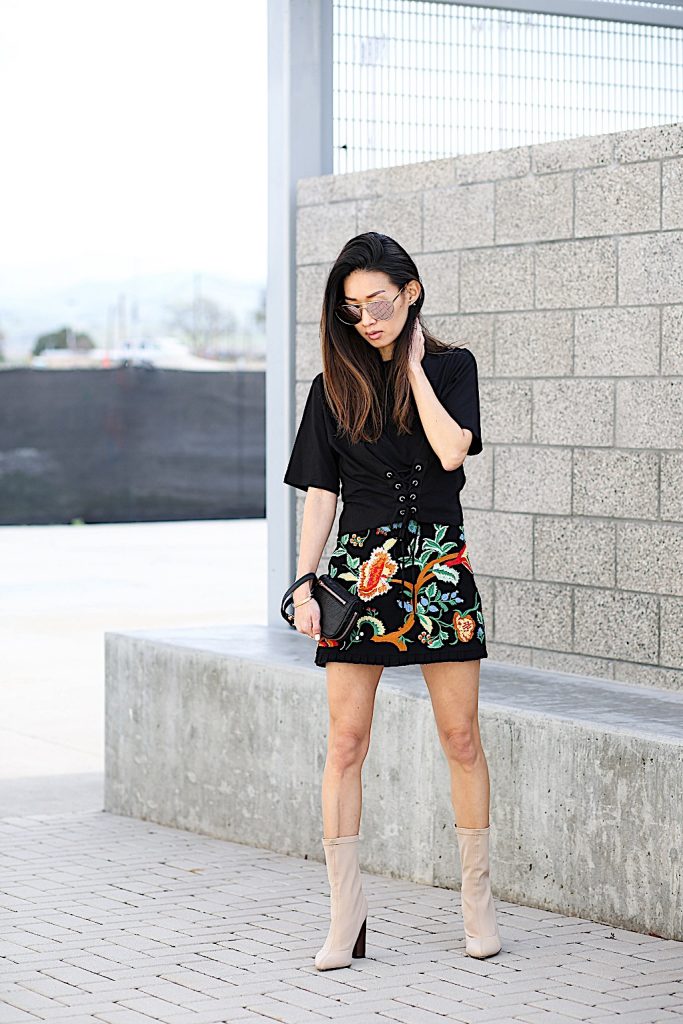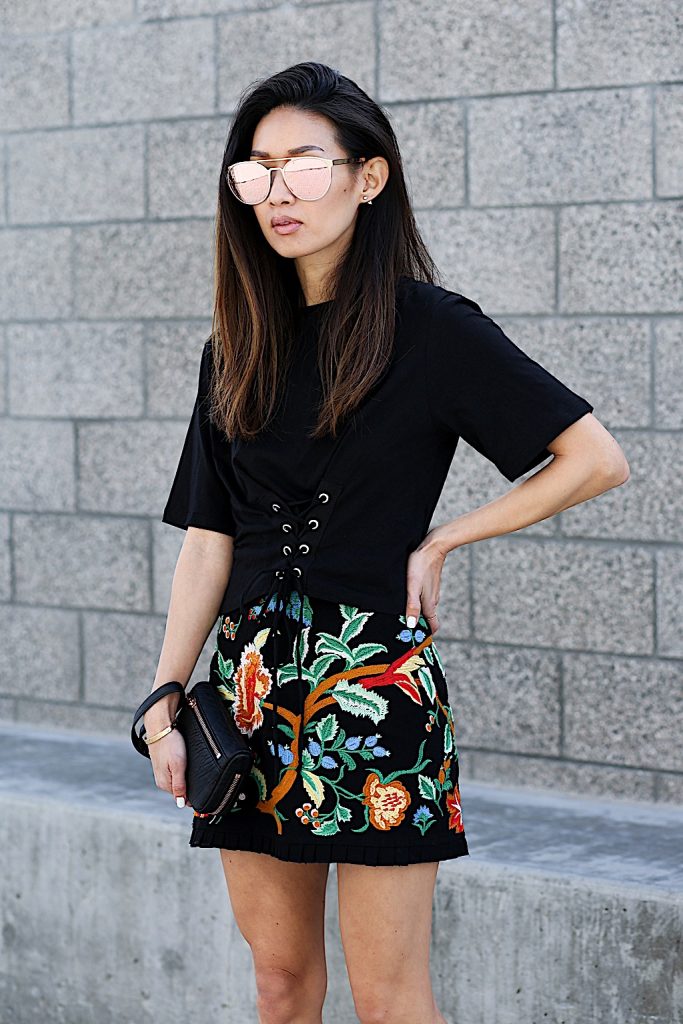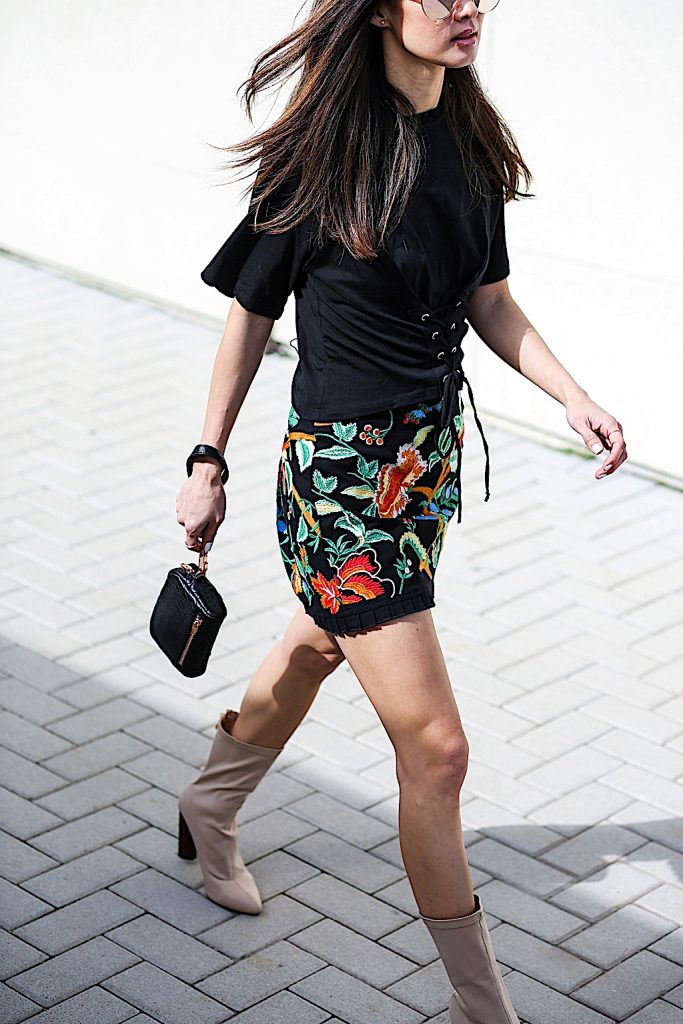 Top | Zara
Skirt | Zara
Shoes | Public Desire
Sunglasses | ZeroUV
Wristlet | Alexander Wang
What I've come to realize with trends and fashion is that it is all about finding what works for you. That being said, I've rounded up my favorite corset style tops and embroidered pieces that even a woman in her 30's or older can pull off.