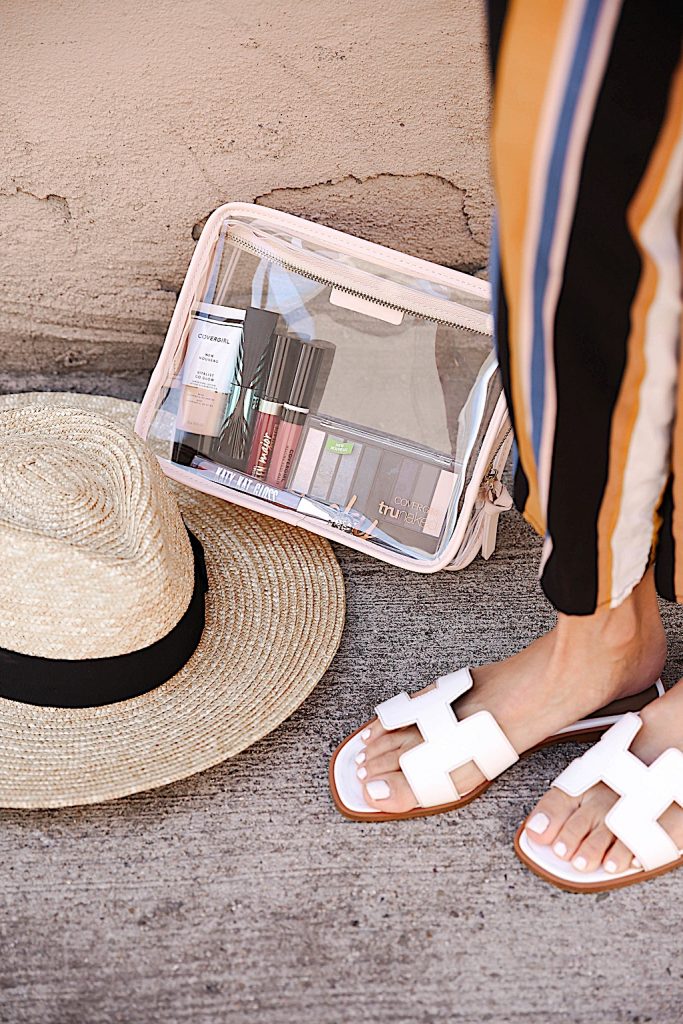 Flats, mainly slides, are taking over the summer fashion trend namely because they are so versatile and go well with any look. The must-have, blogger slide for summer is THIS. The Hermes Oran sandal is the perfect minimal, classic, and effortless style to take to the beach, pair with office attire, slide to brunch, and even take to the streets. However, they're quite an investment to say the least. Luckily, budget friendly options have been popping up everywhere and in many colors too!
Here is some inspiration on styling these Hermes sandals (and dupes) for summer (see more inspo on my Pinterest account here):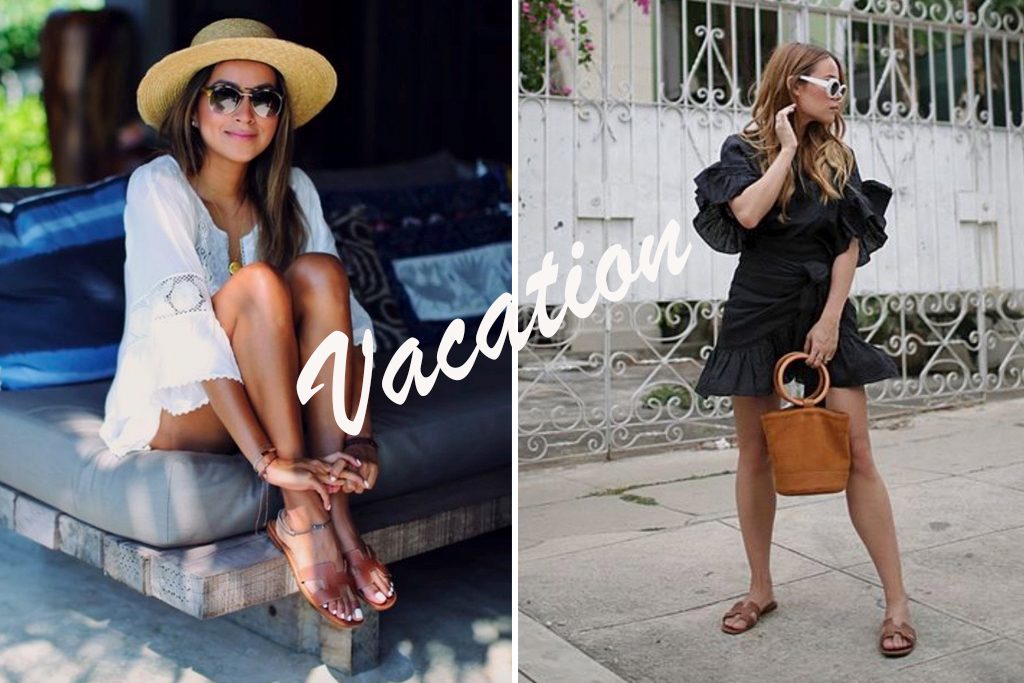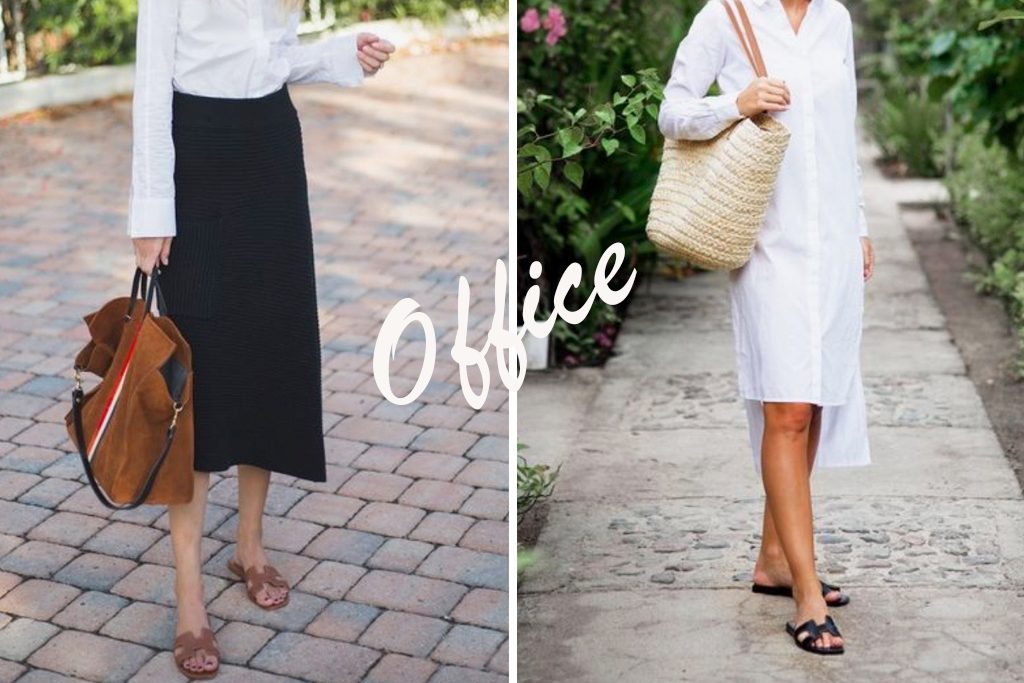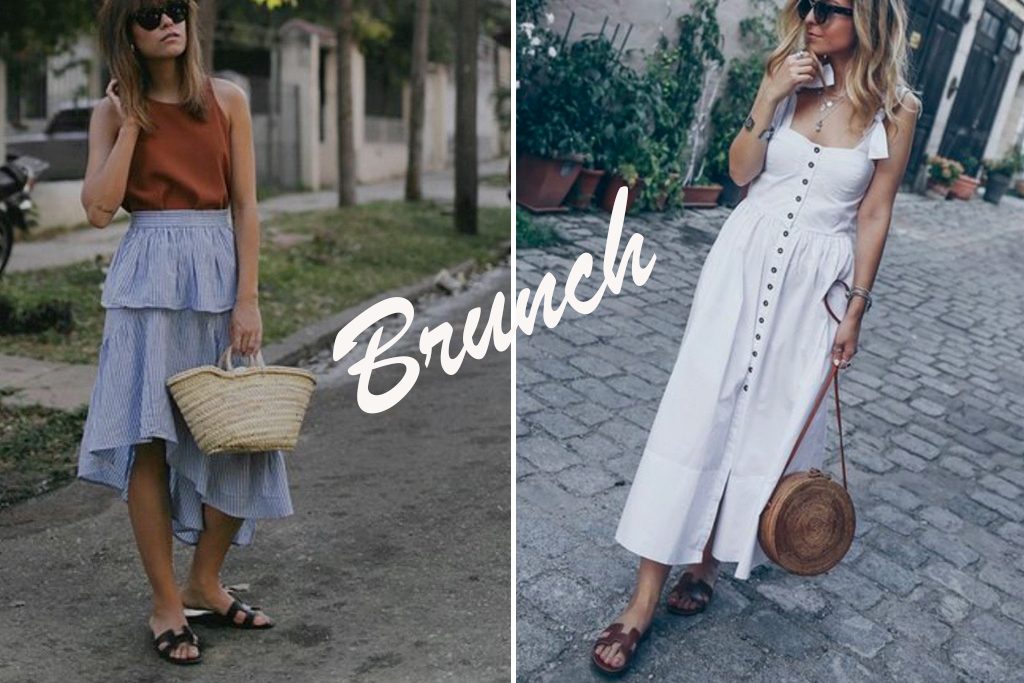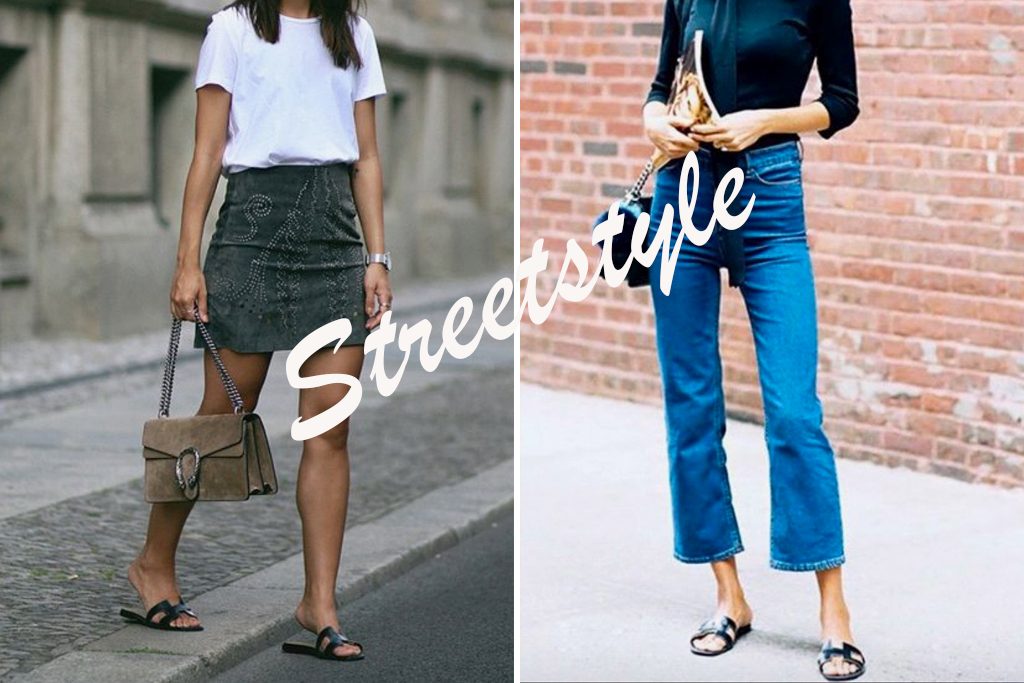 For this vacation-inspired look, I paired my Hermes Oran sandals with a breezy, striped jumpsuit from Urban Outfitters (I'm all about mixing investment and affordable pieces). The wide legged, flowy movement of the jumpsuit is perfect for hot, summer days and I love that I can easily slide in and out of these shoes for the beach, backyard BBQ, or a picnic in the park.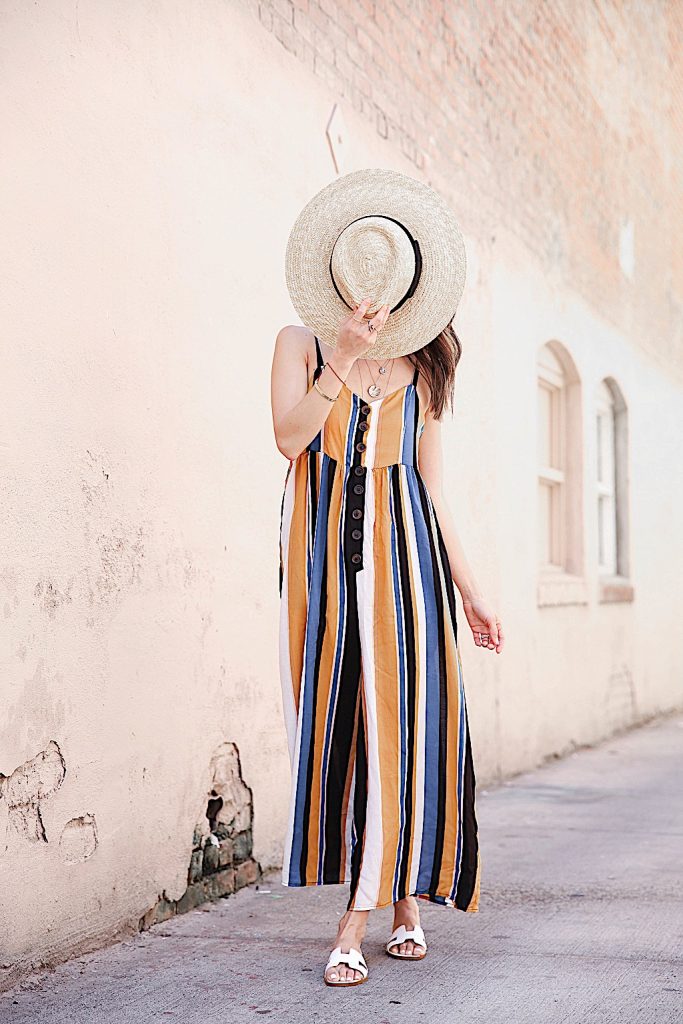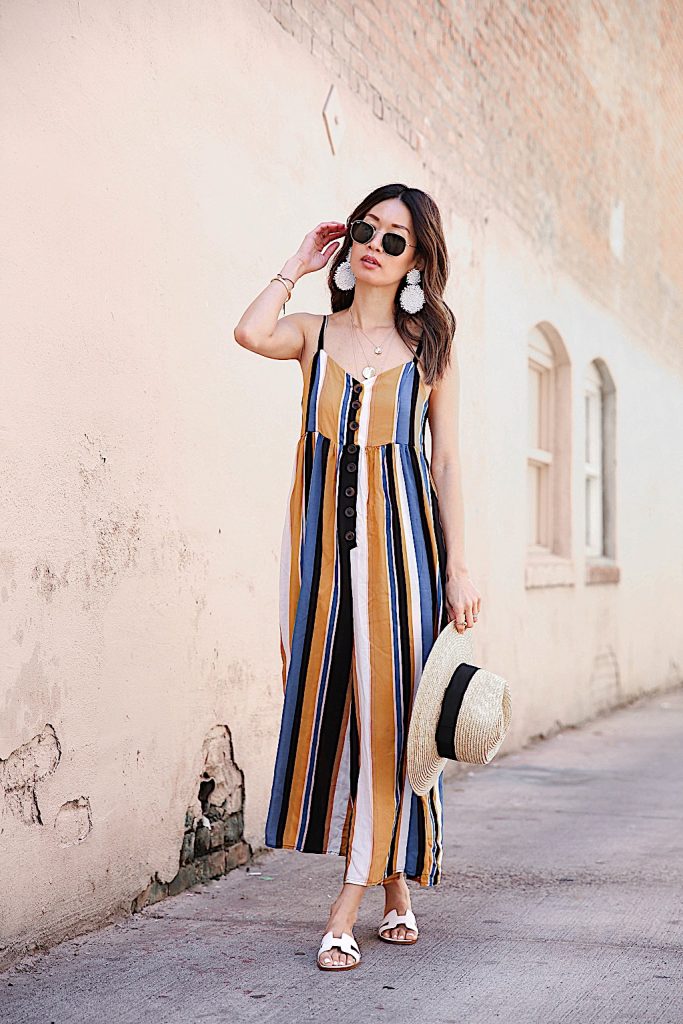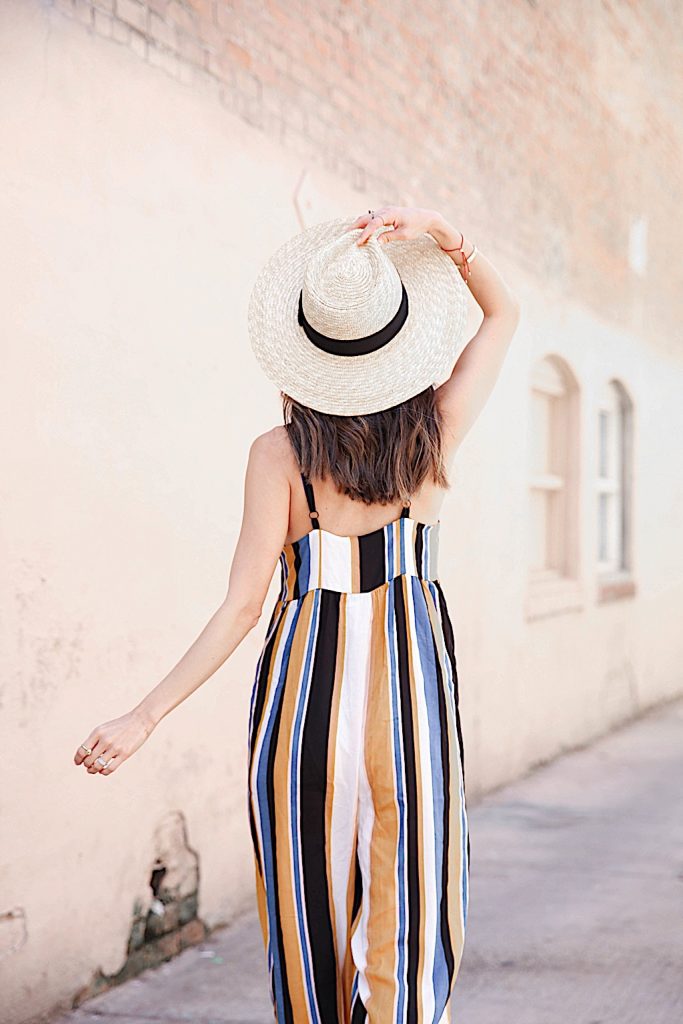 So let's be honest here for a sec. Are the Hermes Oran sandals worth the price tag? If you have the budget for them, I say go for it. This style has been around for many years and every year they make a comeback. They resell at a pretty decent price if you decide to sell them after a while, or you can always pass it on to your daughter or mother (they're timeless). As for colors, there are many options and even two-toned sandals, but I eventually decided on the white because I just love how white pops. But the gold piqûres écrues (tan) was a serious contender. And for sizing, I typically wear a size 35, however, there was too much space between the strap and my feet, so I sized down to a 34.5 and the strap fits much better. Overall I am happy with the investment purchase, but I am also glad that there are many budget friendly options as well so that I can buy them in all the other colors and wear them to the beach without having to worry about getting my Hermes sandals ruined!
Jumpsuit | Urban Outfitters
Hat | Brixton
Sandals | Hermes
Sunglasses | Ray-Ban
Necklace | Mango
Earrings | Bauble Bar
What are your thoughts on these Hermes sandals? Investment or go for the dupes?