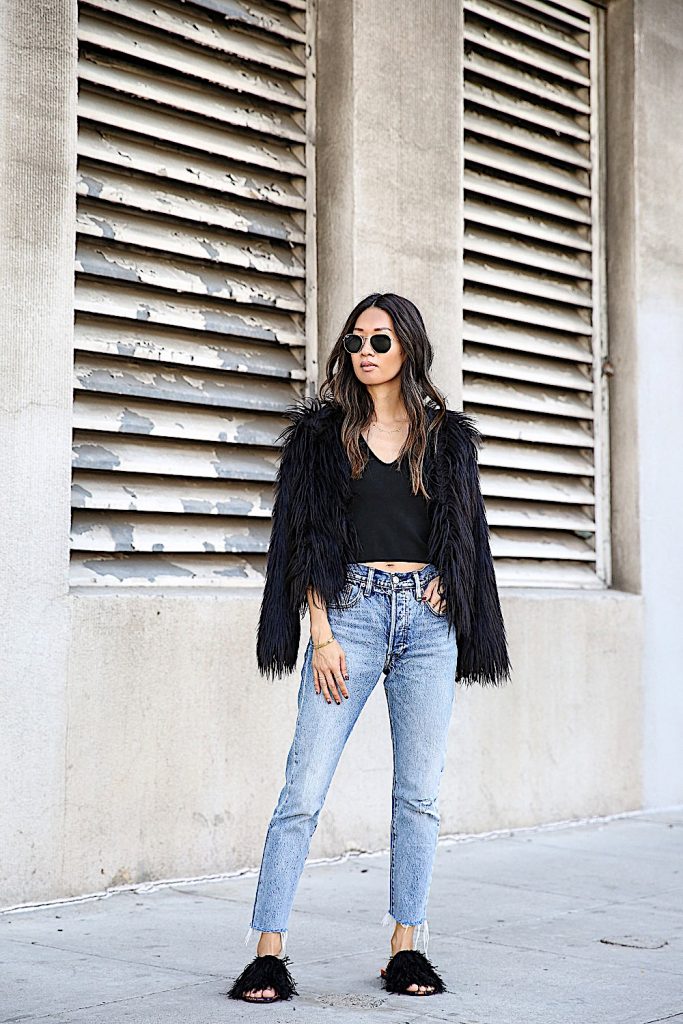 On any given day, I prefer casual over fancy. Every now and then I like to dress up and get all prettied up, but for the most part, I like being casual and comfortable.
But let's not mistake being casual by being boring. There are plenty of ways to add some flair to a dressed down look. My go-to secret in elevating a look is simply adding some faux fur – think leopard print, shearling, feathers, or even snakeskin.
I've had this furry jacket from Blessed Are The Meek for years now and every fall and winter I pull it out and it's still trendy! It is so versatile and I style it over a casual pair of jeans as I did here, or wear it over a jumpsuit or dress for an evening look.
Since SoCal fall basically means mid 70's, I wore a ruffled sleeved cropped top from River Island with my basic Levi's 501 for a casual yet chic look. To add a bit of extra flair to this outfit and tie in my furry jacket, I added these feathered slides also by River Island.
Just by adding some fur, I turned a basic every day look into a statement look!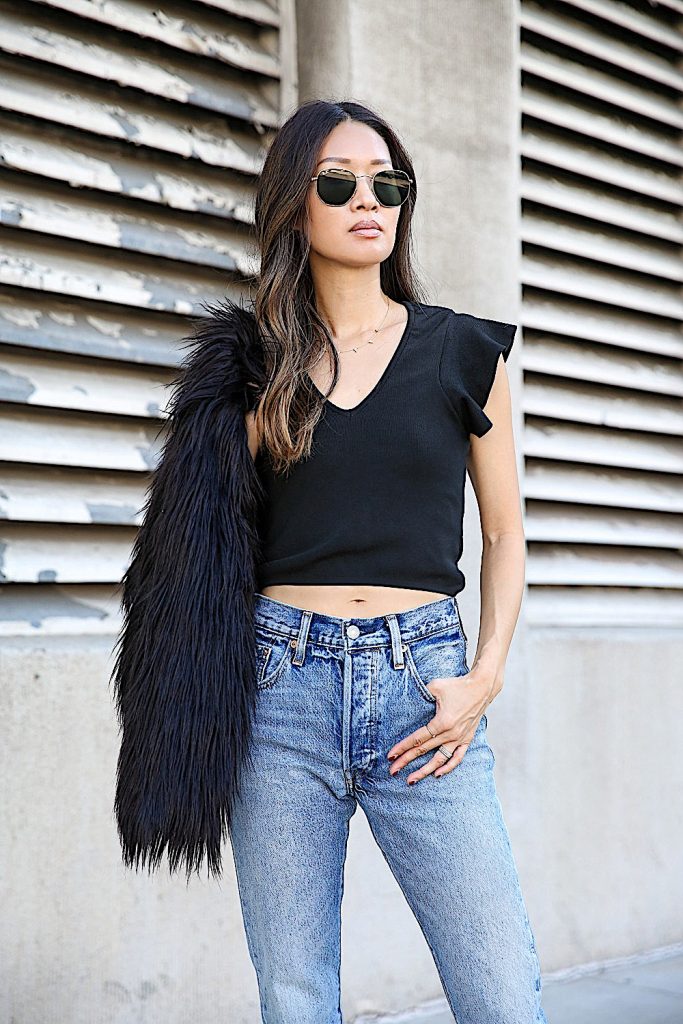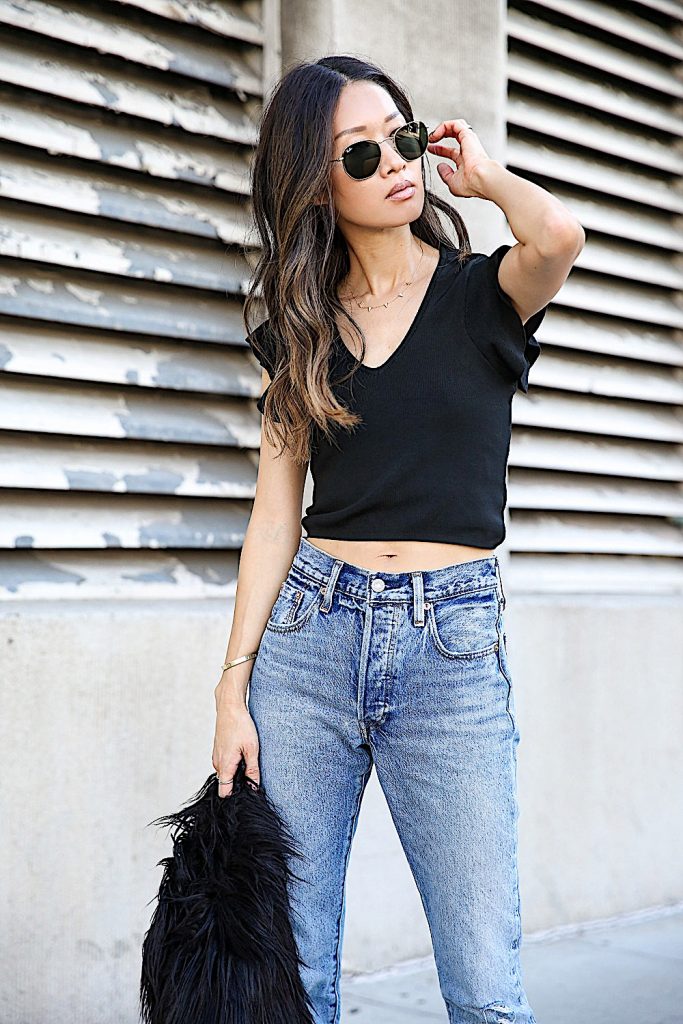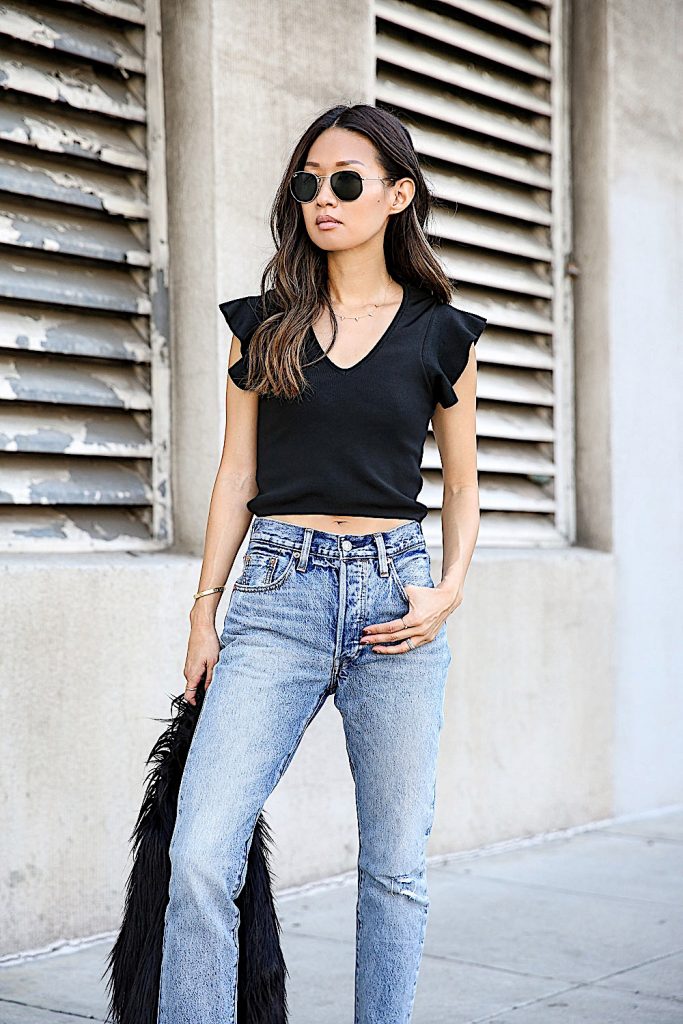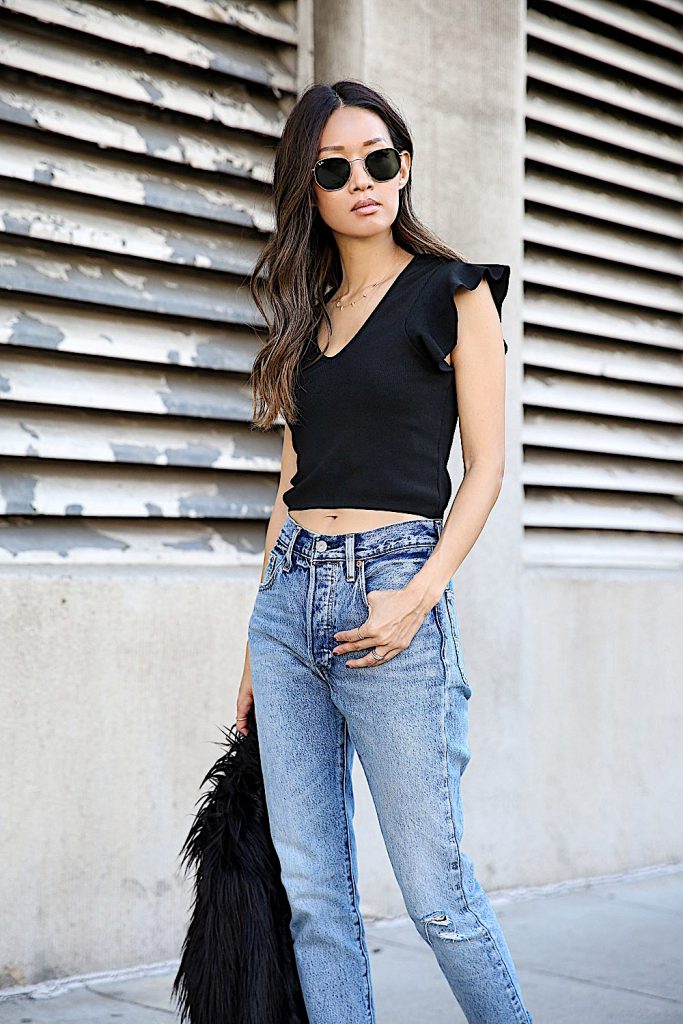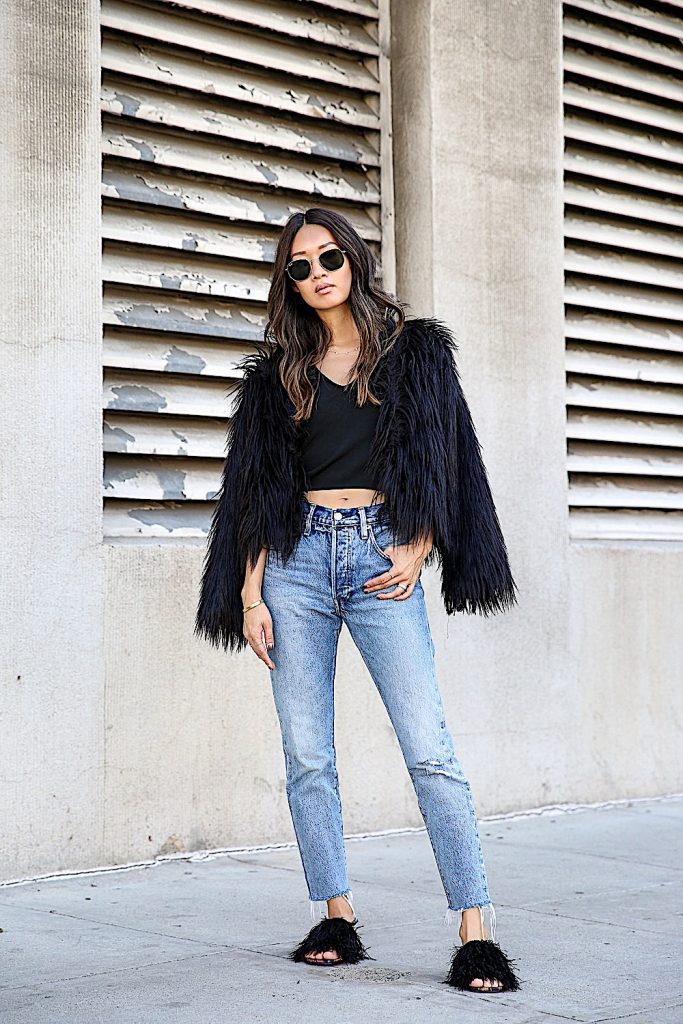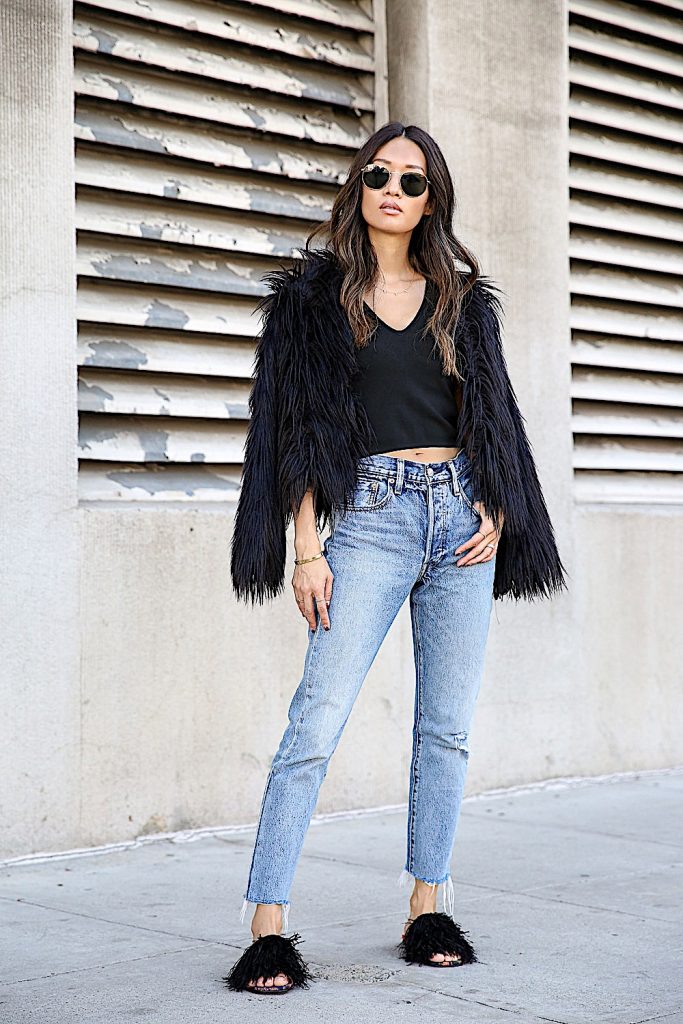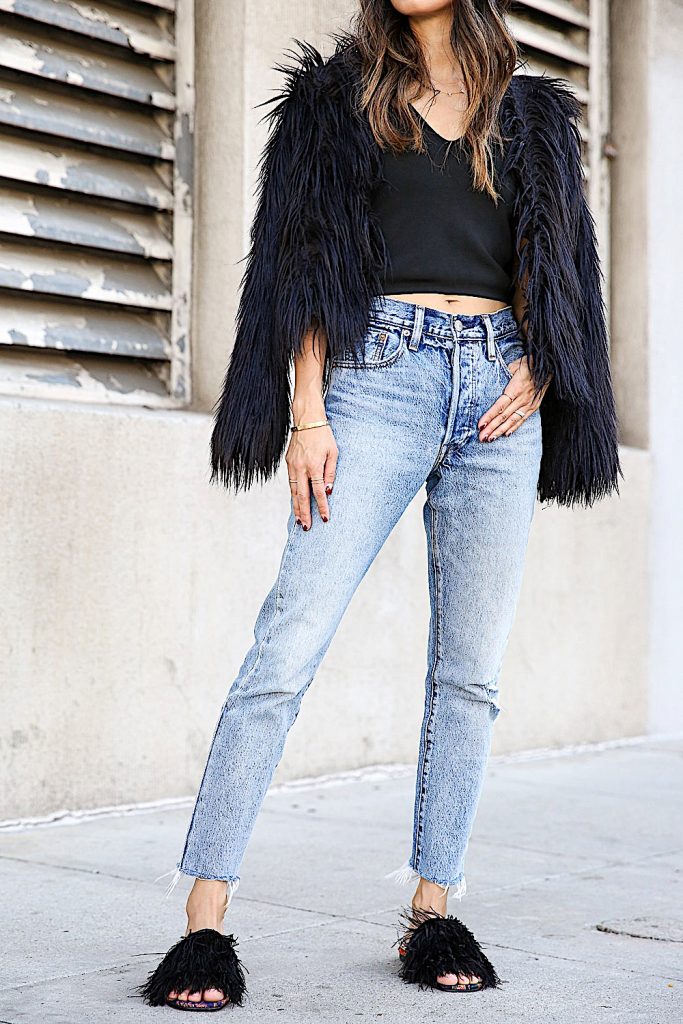 Also, right now until 10/31/17, River Island has 20% off full price promotion with code HALLOWEEN17!
Jacket | Blessed Are The Meek (old) similar styles here, here, and here
Top | River Island (sold out) similar styles here, here, and here
Jeans | Levi's similar styles here and here
Shoes | River Island similar styles here and here
Sunglasses | Ray-Ban similar styles here and here
Lipstick | Estee Lauder
Rings | Mejuri